With only a week left until the first rounds of the World Barista Championship 2018 launch, we are bringing you a brief overview of the competitors from all competing European countries. Although we will be following the competition as a whole, with our team present in Amsterdam, we will, as always, focus on the European competitors. These constitute a great part of the expected 60 competitors from all around the world.
There are two days of first rounds of the competition, 21st and 22nd June. After that, the competitors are eliminated based on their score and only the top 15 scoring competitors from the preliminary rounds will advance to semi-finals.
One of the exciting parts of the WBC is a ranking that runs along the WBC scores for each competitor. The WBC website explains the system of the WBC Teams: "WBC competitors are grouped into ten teams, equally weighted based on historical performance of their National Body. Competitors continue to give the standard on-stage performance to the audience and a panel of judges while working with and supporting their teammates behind the scenes."
This is important because the highest scoring barista of the winning Team will be given a wildcard and will go to the semi-finals together with the 15 competitors. We do not know who will that be yet, in the meantime, have a look at the summary of our European competitors.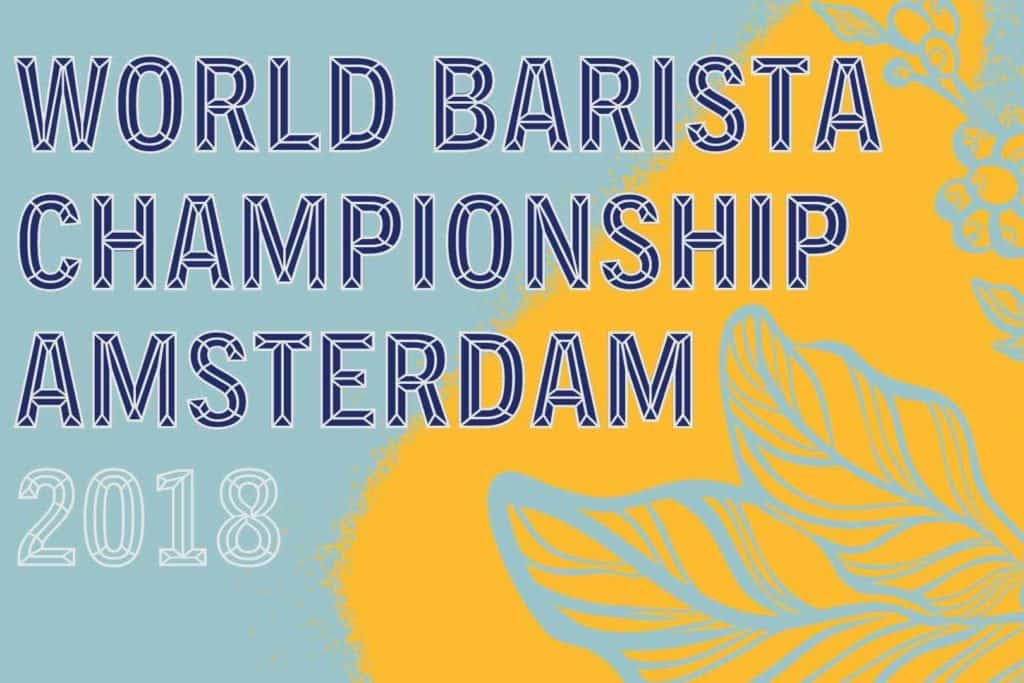 Preliminary rounds on 20th June
Joshua Tarlo / the United Kingdom / Origin Coffee
Competition time 9:23 AM, 20th June
Originally from Canada, Joshua Tarlo has lived on three continents and in three cities, currently calling London his home. He competed in Australian as well as Canadian Brewers Cup championships, and after placing 2nd in the UK Brewers Cup, he took a break from competing. But only until the 2018 UK Barista Championships, which he won.
Joshua has got a clear idea of what the future holds for the coffee industry, and expects, for example, mainstream roasting businesses to pick up the approach and aesthetics we see in our industry. He also sees technological improvements to speed up our workflow, lowering the labour that is required by the cafe model.
Competition time 10:01 AM, 20th June
During his six years of living in France, where the Italian barista moved to in order to improve his barista skills, Massimo Santoro competed twice. In 2016, when he gained third place in the French Barista Championships, and this year.
Massimo believes that, especially in France, the acceptance of the speciality coffee will grow. In a few years, he imagines it possible to talk to the general public about processes, terroirs, varietals and extraction methods, something, that had been almost impossible in France, a few years ago.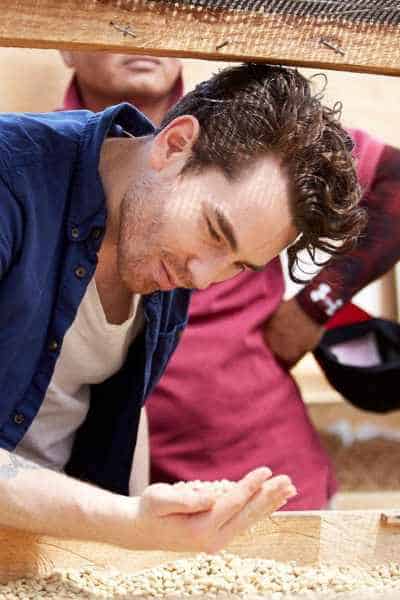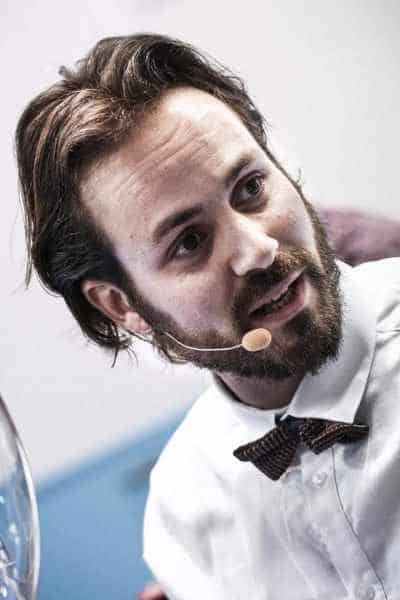 Competition time 10:17 AM, 20th June
Michalis Katsiavos has worked in speciality coffee for several years, and competitions motivate him, giving him an opportunity for his knowledge to develop.
Michalis competed in 2016 when he came third in the Greek Barista Championships, and this year, he took the gold. He hopes to be running his own speciality coffee shop in a few years, where he'd still like to serve The Underdog roasts though.
Competition time: 10:55 AM, 20th June
Andre Osthues is the founder of Reflector Coffee, a coffee business that focuses on serving speciality coffee at events and trade shows. Andre has worked in the industry for four years now and is excited for more to discover.
Andre sees the customer education as the main goal for the coming years. He considers the communication of the right speciality to our customers, who might be confused by the trends' representation by the big commercial brands, to be the biggest challenge. He also hopes to progress into delivering speciality coffee jobs with his company.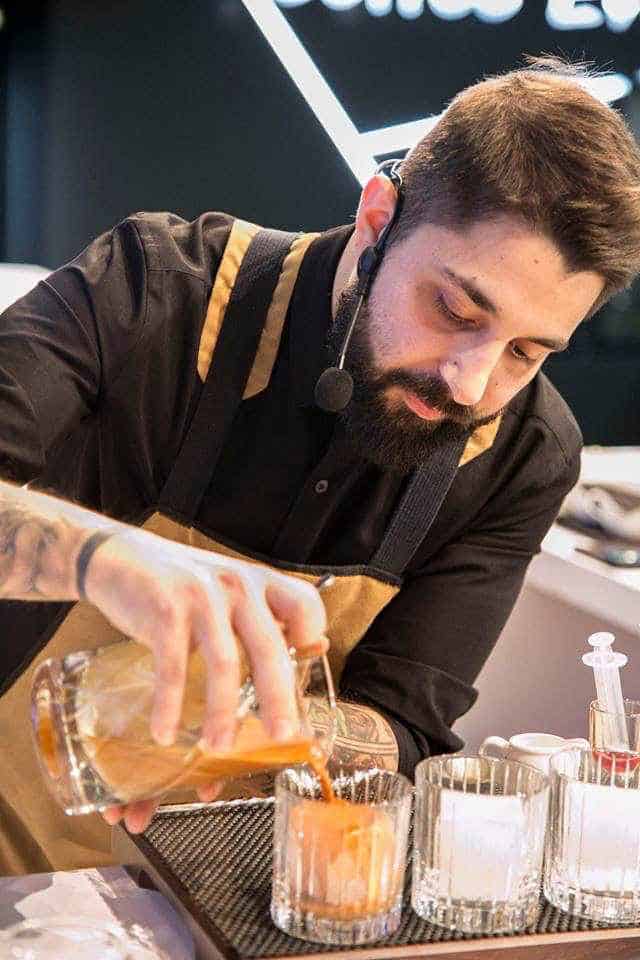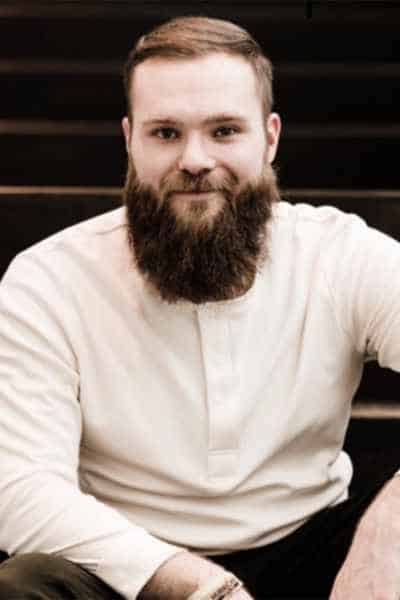 Khadija Ósk / Iceland / Kaffitár
Competition time: 11:03 AM, 20th June
Khadija Ósk works as a head barista at Kaffitár, an Icelandic speciality coffee company. It is her first time at the barista competition circuit so she is excited to represent Iceland and explore the coffee scene of Amsterdam in her free time.
Khadija expects technology and climate change to have a great impact on how we grow and brew coffee in the future, and is hoping to see the Icelandic coffee culture grow even more in the coming years.
Lex Wenneker / The Netherlands / Friedhats Coffee/ESW
Lex Wenneker is no newbie to the competition stage. It is already his third participation in the WBC (2015, third place, 2016, 6th place) and after ten years of working in coffee, he finally gets to compete in his hometown. Lex runs his own roastery and enjoys competing for the creative process around it.
Lex hopes that in the future, the speciality will become the new standard, while the WBC coffees will become the new speciality.
Tore Øverleir / Norway / Sellanraa
Competition time: 12:35 PM, 20th June
Tore Øverleir has competed almost as long as he has worked in coffee. Since 2011, he has worked as a barista, and since 2017, he runs his own cafe with his friends. Competition-wise, he has touched Barista Championships in 2014, 2016 and 2017, while competing in Brewers Cup and AeroPress Championships in between.
Tore believes that automation and customer service will be the main focus in the coming years of the industry.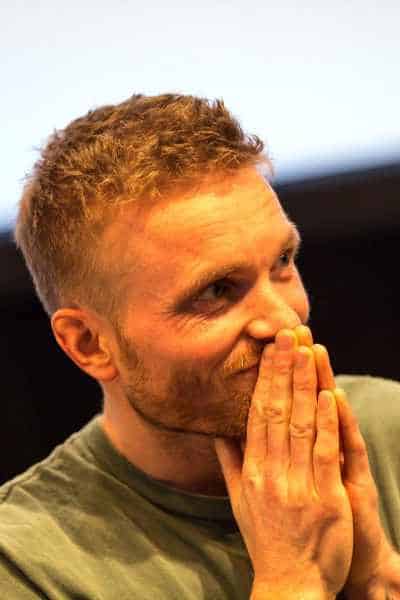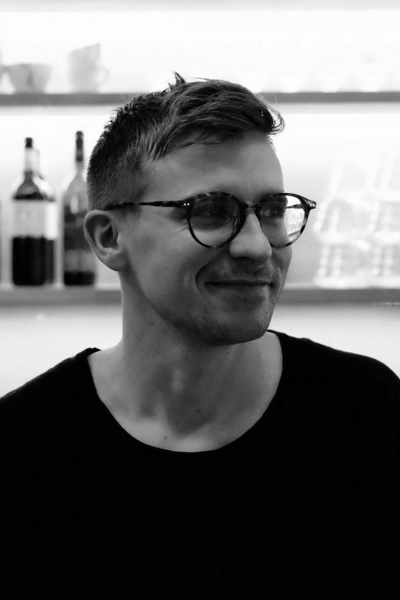 Competition time: 1:13 PM, 20th June
Remy Poirot is a Belgian living and working in London as a barista. He is also sharing his photography work of the industry and of his profession through his Instagram account. This year was his first time in a competition, and he went straight for the win!
Remy believes that the speciality coffee will be seen more and more as a legitimate part of a restaurant and fine dining experience, just like wine is.
Competition time: 1:21 PM, 20th June
Török Ádám is a seasoned competitor as well as a judge in the barista category. After winning the 2010 Barista Championship in Hungary, he participated in 2011 (latte art) and 2013 (barista). He then took a 2-year break to judge, and to open his own roastery in the centre of Budapest. In 2018, he returned to the other side of the judges' table with a winning presentation.
He sees a lot of growth and improvement of the industry in the next five years, as well as he believes that once customers get the chance to taste beautiful coffee in speciality coffee shops, they won't want to drink the bad cups anymore.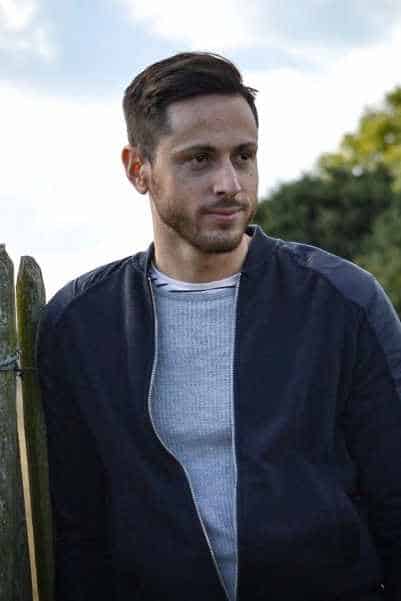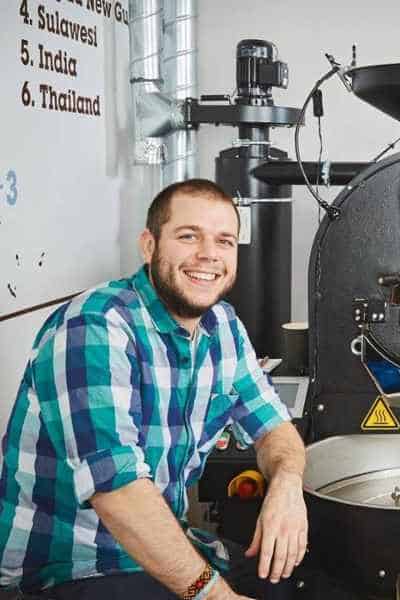 Competition time: 1:59 PM, 20th June
Adam Neubauer is a returning champion of his country. His first win was in 2012. He continued competing in 2013, 2014, winning again in 2015 and placing 10th in the WBC in Seattle. He took a short break to open his own cafe in the centre of Brno, while also judging national competitions on occasions.
Adam hopes that in the coming years, the industry will continue the strive to connect all parts of the coffee chain. He appreciates and registers the growing number of baristas interested in the origins, and all that goes into the coffee production, including import and export. It is not a singular obsession with the bean anymore.
Danil Kapeluykhovskiy / Spain / Café de Finca
Competition time: 2:07 PM
Danil Kapeluykhovskiy is one of the youngest baristas in the WBC this year. He started working with coffee at the age of 16, helping his brother with the analysis of green coffee. Today, at the age of 20, he has worked as a barista with Café de Finca Coffee Roasters for 3 and a half years.
He sees a lot of progression for the Spanish coffee culture and believes that it will develop on its ideas and thanks to hard work.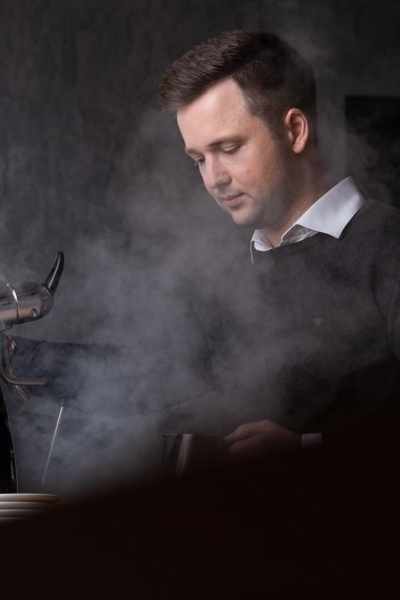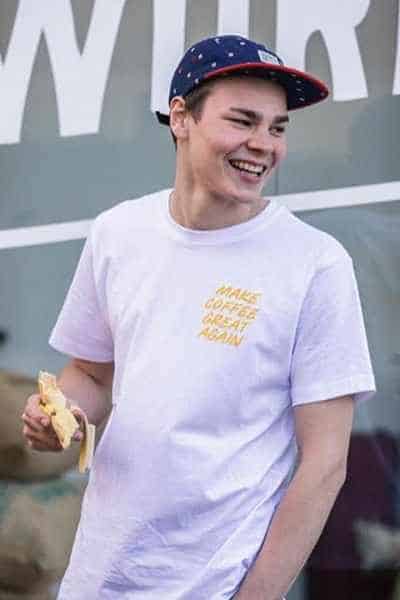 Competition time: 3:28 PM, 20th June
Arvind Khedun is a competitor in many categories. Between 2012 and 2015, he competed in Barista, Latte Art and Cup Tasters Championships. He placed 4th in the 2017 Irish Barista Championship and won a year after.
Arvind is of the opinion that the technical advancement of the industry will continue in the future, too.
Competition time: 3:39 PM, 20th June
Pedro Marmelo competed in the Barista category in 2014 and 2016, before taking the gold this year. Pedro enjoys turning unlikely things into his goals, share the joy and be happy.
Pedro believes that the ways in which coffee is produced are going to change in the future, thus creating new possibilities, new markets and new needs.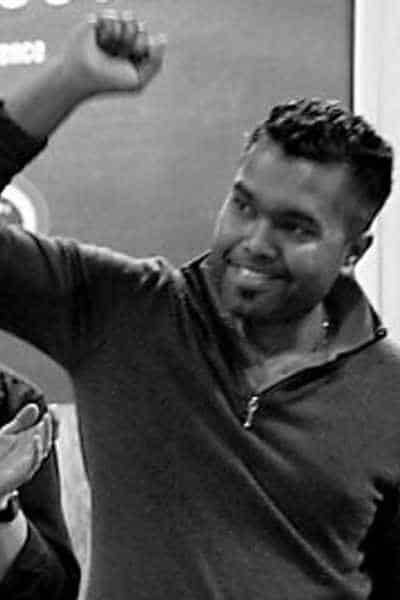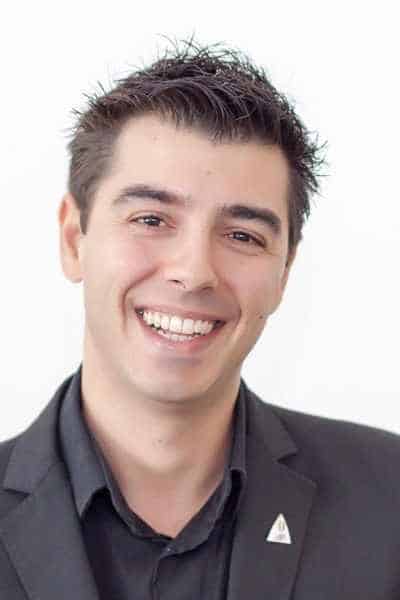 Preliminary rounds on 21st June
Kostiantyn Strelnykov / Ukraine / One Love Coffee
Competition time: 9:15 AM, 21st June
Kostiantyn Strelnykov is a young competitor who works as a barista at One Love Coffee in Kiev. Only 22 years old, he has already competed in 2016 and 2017 at the Ukraine Barista Championships, taking the win in 2018. He also competed in the Latte Art category. Kostiantyn says that sensory skills are very important to him.
Competition time: 9:31 AM, 21st June
Liliya Gadelshina is a passionate barista who appreciates the language of coffee because it unites the people around the world. Liliya also competed several times, placing 2nd in 2015 & 2017, as well as 4th in 2016.
Liliya believes that the trends in the taste of coffee will change, allowing various fermentation processes to develop. She also believes in a lasting popularity of coffee-freezing, as well as of the rich and elegant cup profiles. Those will still exist in the future, she says. She would like to open her own coffee shop one day and work on a plantation, too.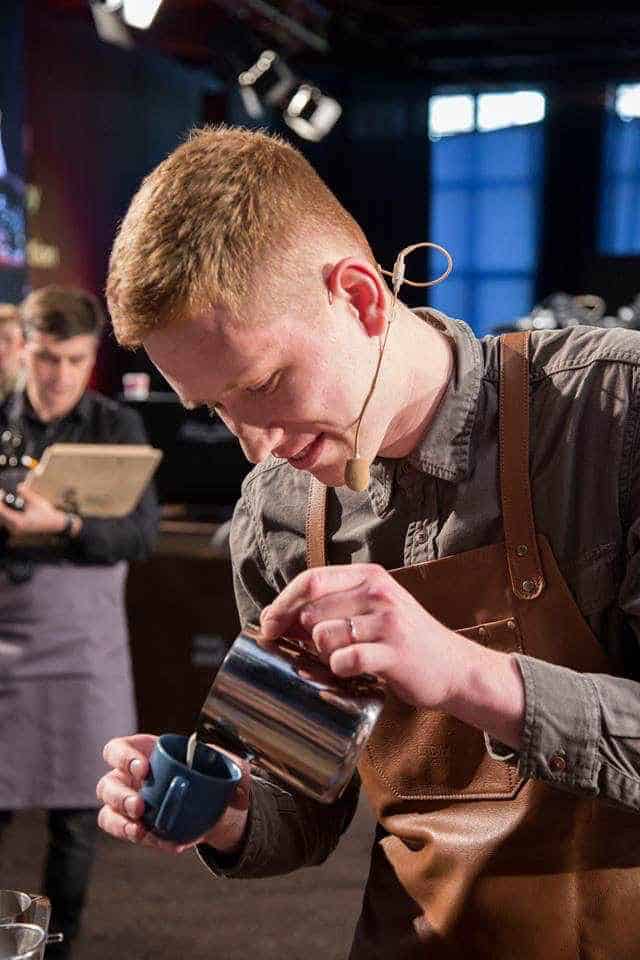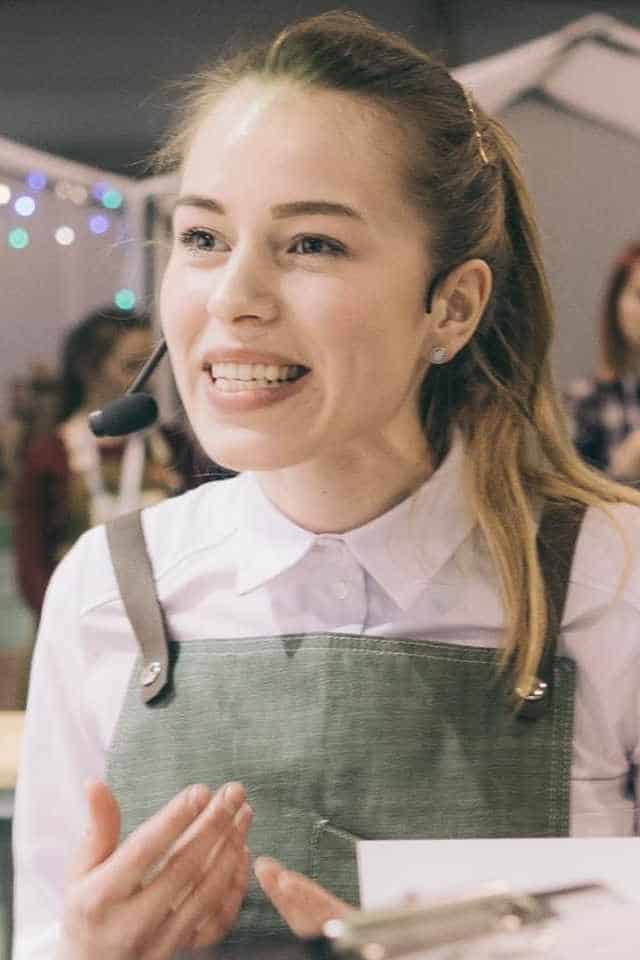 Pinar Aktepe / Turkey / Flat White
Competition time: 10:09 AM, 21st June
Pinar Aktepe became the first female Barista Champion of Turkey in the 2018 Turkish Barista Championship. Originally from Istanbul, she now lives in Qatar, where she works at the first speciality coffee shop in the country. Pinar's competition experience had always been close to winning, in 2014 (2nd), 2015 (4th), as well as coming second again in 2016 & 2017.
She hopes not only for more businesses to embrace the diverse world of speciality coffee, she also believes we will see more female baristas, too.
Agnieszka Rojewska / Poland / Independent
Competition time: 11:33 AM, 21st June
Agnieszka Rojewska has worked in coffee for over ten years, competing, running a cafe and training. She has left her cafe in the hands of other and is now a full-time trainer.
Agnieszka's list of competition achievements stretches into categories of Latte Art, Barista, Brewers Cup, but she also competed in the Coffee Masters in New York and in London (where she won in 2018). On top of that, she is the Polish Barista of 2016. All that in four competition seasons.
Agnieszka believes, like many other competitors, in a growing knowledge of the science behind the coffee extraction, as well as a technological support of the baristas. Thanks to better equipment such as grinders and espresso machines, baristas will be allowed to deliver an extraordinary service to their customers, together with delicious coffees.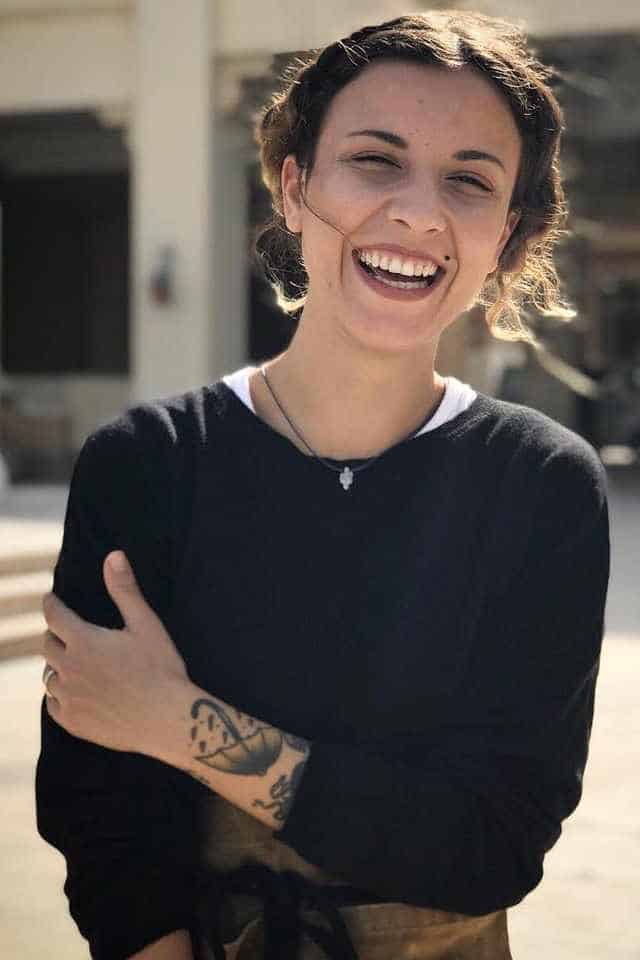 Competition time: 11:49 AM, 21st June
Jonas Gehl is not new to the Barista Championships. After competing in 2015 and 2017, placing 6th and 4th in Denmark, he took a year break and returned for a victorious year in 2018. Together with his business partner Sebastian Quistorff, they run Prolog Coffee, a coffee bar and roastery in Copenhagen, Denmark, where Jonas aims to provide his customers with a nice experience. He also hopes that his passion for brewing coffee for people can inspire his coworkers.
With the growing technological input in our industry, there will be a growing focus on the craftsmanship and service.
Matt Winton / Sweden / Drop Coffee
Competition time: 1:05 PM, 21st June
Matt Winton, originally from Australia, lives and works in Stockholm, Sweden. 2018 Swedish Barista Championship was his first competition. Matt is looking forward to sharing his coffee with others and seeing more focus on guest happiness in the coming years. His own future is unclear to him though.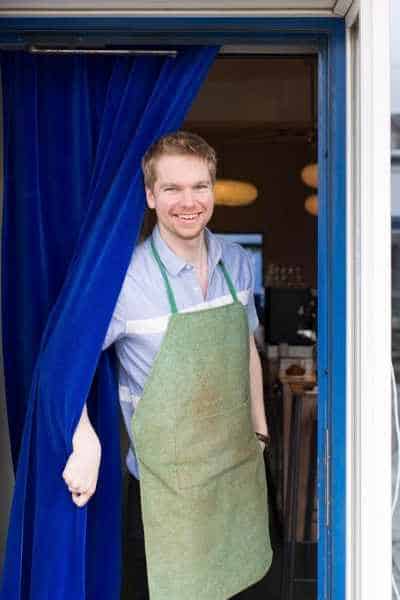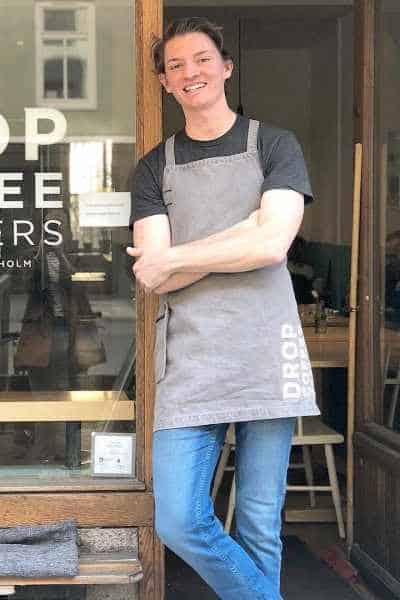 Competition time: 1:21 PM, 21st June
Junior Vargas Otero is the first of our European competitors who grew up on a coffee farm. Originally from Peru, Junior has worked with coffee his whole life. Today, he lives in Vienna, Austria, where he runs his own coffee shop. This year is his first competition year, although he has got many years of experience as a barista and AST trainer.
Junior hopes for a rising demand for speciality coffee from the side of the customers, as well as a growing support to the producers. He would like to open his own roastery in Vienna and keep on improving.
Davide Cavaglieri / Italy / Independent
Competition time: 1:59 PM, 21st June
Davide Cavaglieri is a barista with ten years of experience. In competitions, he participated at 2010, 2012–2015 and 2017 Italian Barista Championships. He would like to show his passion through innovation, training and discovery.
Understanding that the Italian coffee-drinking traditions are strong, he would like to see more people discovering the speciality coffee cup profile, in order to to be able to recognise quality in coffee.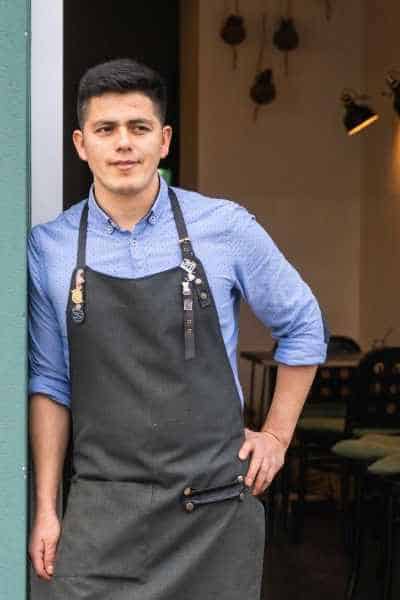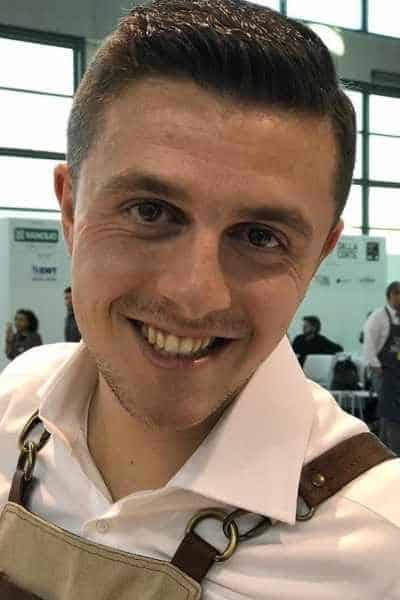 Competition time: 2:07 PM, 21st June
Mathieu Theis is a seasoned competitor, who grew his passion for coffee as a home barista. Since four years ago, he has been competing in the Barista, as well as Latte Art category and a year ago, he left his job and started working full-time with coffee. He now runs his own coffee shop with his partner Emi Fukahori, a coffee champion herself, where he passes his passion for coffee onto his customers.
Mathieu is happy to say that the great cafes in the world are gaining worldwide recognition, which brings awareness to the industry, this is inspiring the people working in coffee to grow.
Competition time: 2:37 PM, 21st June
Daria Pinchuk has been working in the speciality coffee industry for four years. Since 2016, she has participated in the Belarus Barista Championships, placing 2nd, 4th in 2017, and then winning in 2018. She has gained experience not only as a barista but also as a trainer and a roaster.
Daria believes that the improvement of the lives of people in coffee-growing regions is possible and hopes for more people getting involved with the world of speciality coffee.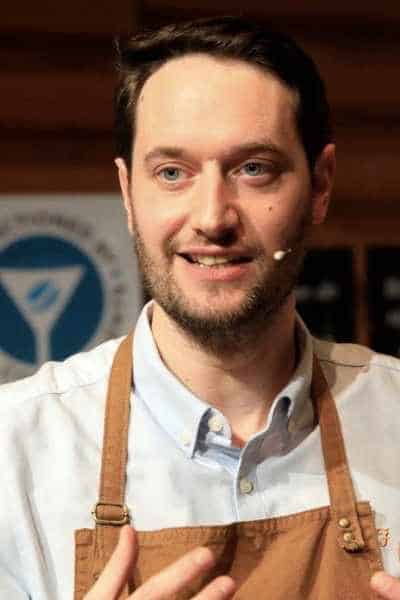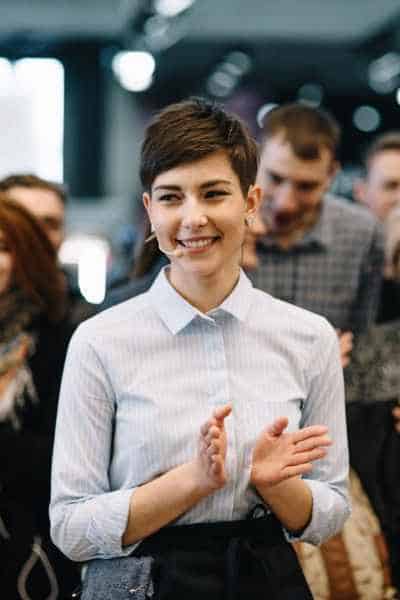 Adrian-Gabriel Avasilcai / Romania / Origo
Competition time: 2:45 PM, 21st June
Adrian-Gabriel Avasilcai is a passionate and hard-working barista, who was inspired by the Origo Team, some three years ago. The same team that he joined after having spent some time abroad, working in Berlin, Germany. Even during his stay abroad, he competed in the Romanian Cup Tasters and Barista Championships, both in 2017, returning for the gold in the Barista category in 2018.
For the coming years, Adrian would like to see more baristas engaging in a conversation with their customers, in order for the customers to learn more about the amount of work that is behind each cup of coffee. He also foresees the improvement in the technological support that will allow baristas to spend more time talking to their guests.
Mindaugas Ryskus / Lithuania / Cofmos Coffee Co.
Competition time: 3:31 PM, 21st June
Mindaugas Ryskus is not new to the World competition stage. He competed in Barista and Latte Art categories before, between 2009 and 2011, winning in the barista category in 2012. After a few years, he came again for the win.
If there is anything he sees changing in our industry, he believes it is for the common good.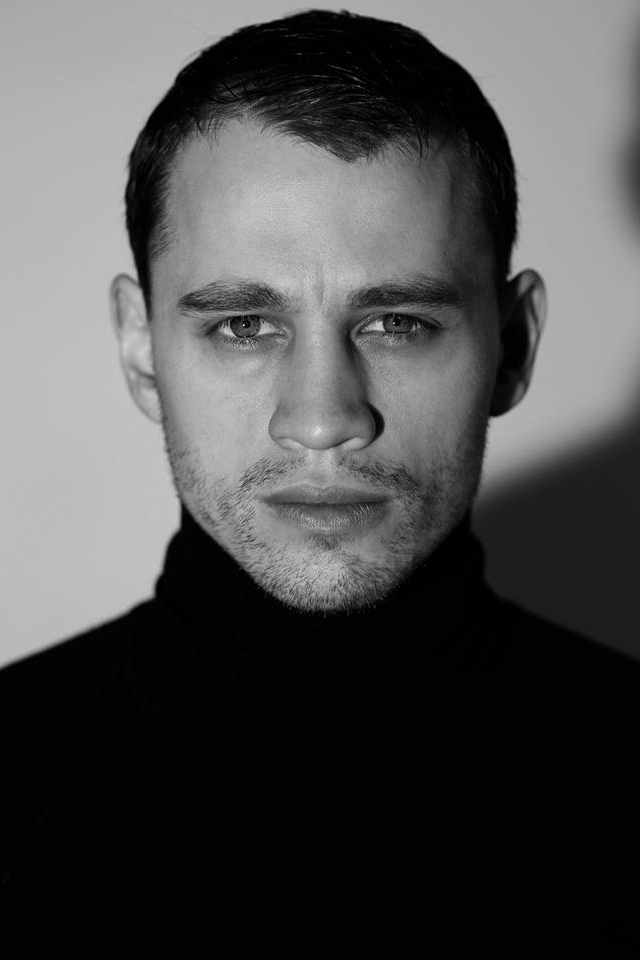 Lukas Podbehly / Slovakia / Monolok
Competition time: 4:09 PM, 21st June
Lukas Podbehly saw the World competition stage already in 2012 and 2014 when he represented Slovakia at the World Latte Art Championships in Seoul and Melbourne. It will be his first time in Amsterdam though, and he is looking forward to enjoying the city and visiting its cafes.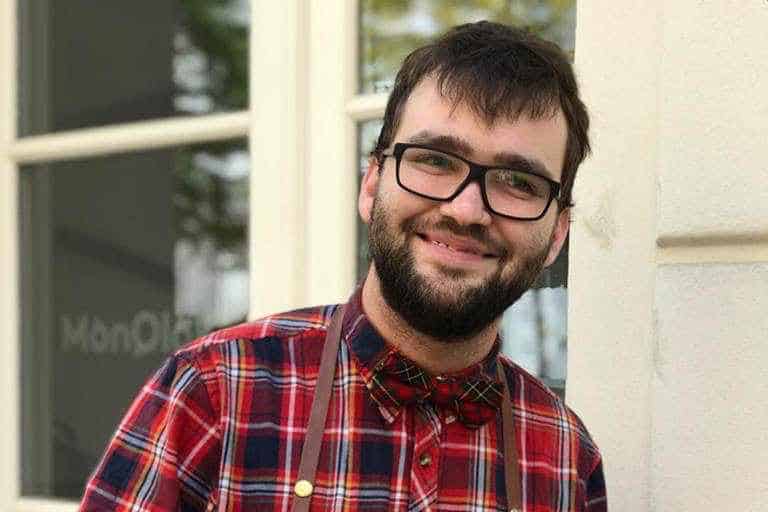 Who are the national champions that you will be cheering on? Get the full schedule of the event here and follow our Twitter, Instagram and our Facebook for live updates from World of Coffee 2018!
Photos – courtesy of the World Barista Championship