You would hardly search for a more active Polish barista than Agnieszka Rojewska. Her participation in the last year's competition disciplines brought her two victories, in Poland she gained the title of the Barista of the year, while she also represented the Urnex brand as its ambassador. Read the interview with the author of the Darth Vader pattern – her signature pour – the most requested latte art pattern at Brisman cafe.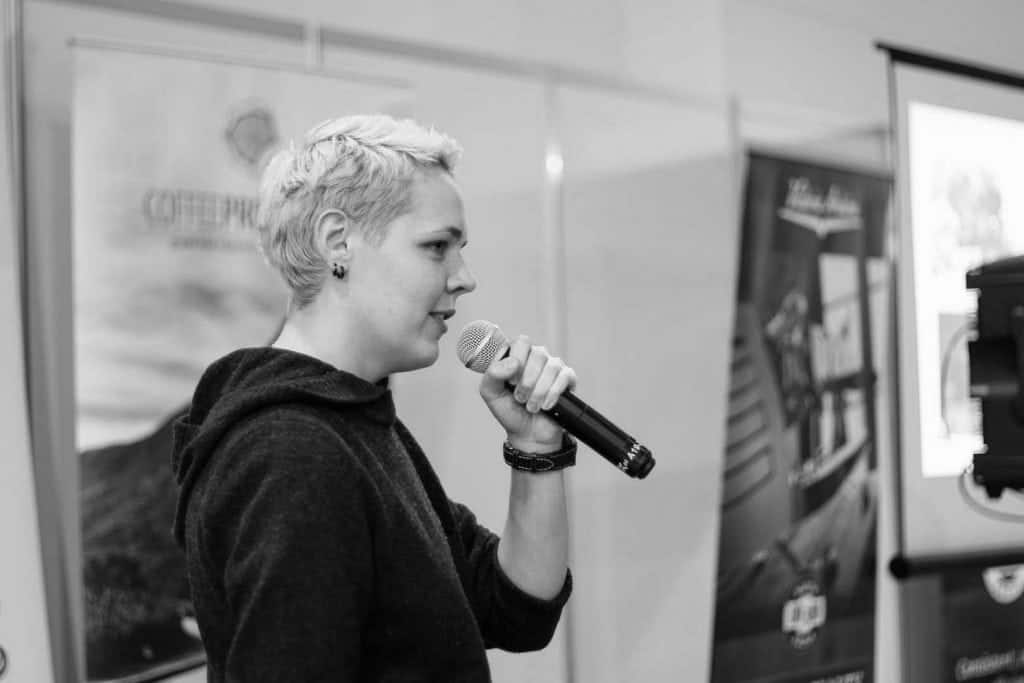 Something tells us she will be seen on many more stages in the upcoming years.
Hello Agnieszka, it was a crazy, productive and successful year for you. What did you learn about coffee and yourself?
Hi! Yeah I think 'crazy' describes the last year the best. A lot happened, many things changed. What I learned about myself was that I can survive a lot without much sleep, and about coffee… I think I learned that I still have a lot to learn.
What were the highlights of 2016 for you?
At the beginning [of the year] nothing suggested it would all go this way. It started as usual with a lot of stuff going on at the University where I am doing my PhD in Economics. Then there was the very fast succession of wins in Polish Latte Art and Polish Barista Championships (I managed to keep both titles) as well as in World Latte Art Championship in Shanghai. I still cannot believe my placement in the finalists' group. Really quickly I came back to Poznań, than participated at the trip to origin with Barista & Farmer and competed at World Barista Championship in Dublin.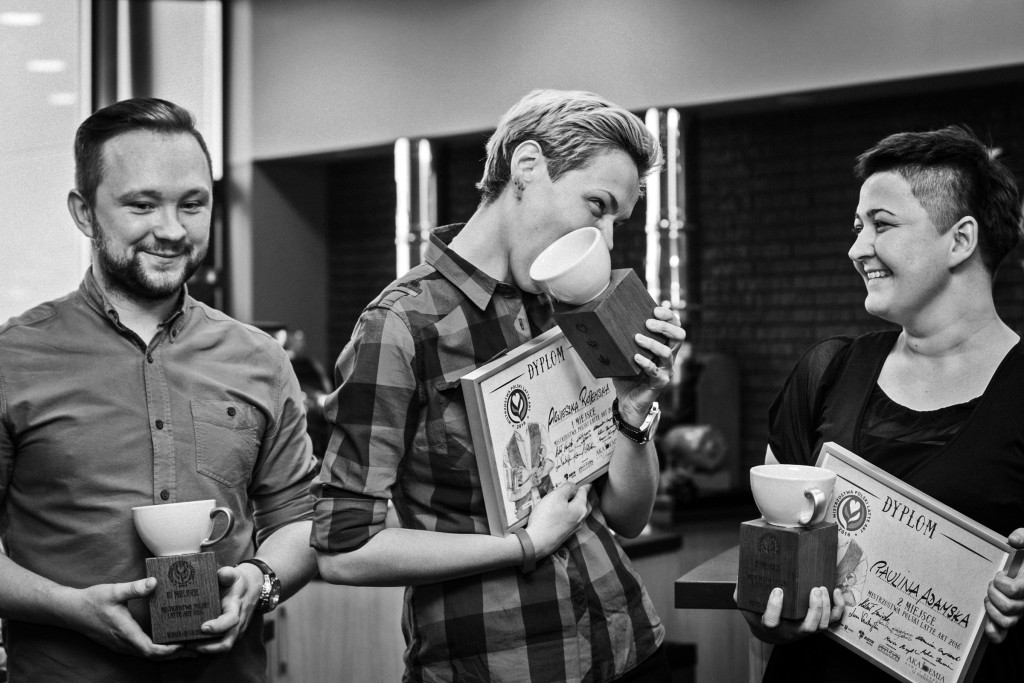 The rest of the year was a bit slower, but still very exciting.
Could you count how many countries did you visit in 2016? What was your favourite destination and why?
Not that many I think. I went to: Switzerland, China (3x), Brazil, Ireland (2x), England (2x), Italy (2x), South Korea and did many travels in Poland.
It is very hard to choose just one, but I think South Korea was my favourite. And why? I traveled there for a latte art battle and that made me at some point realise how much I still have to learn, and why I would never be a World Latte Art champion.
Could you describe what was so different in South Korea, regarding their culture as well as their coffee scene?
Coffee [culture] there is growing very fast! Faster than in Poland for example. Almost everybody roasts coffee. In Poland, coffee is often just an everyday beverage, for South Koreans, coffee is something special. Look at the number of coffee shops there. On one crossing there were at least five shops.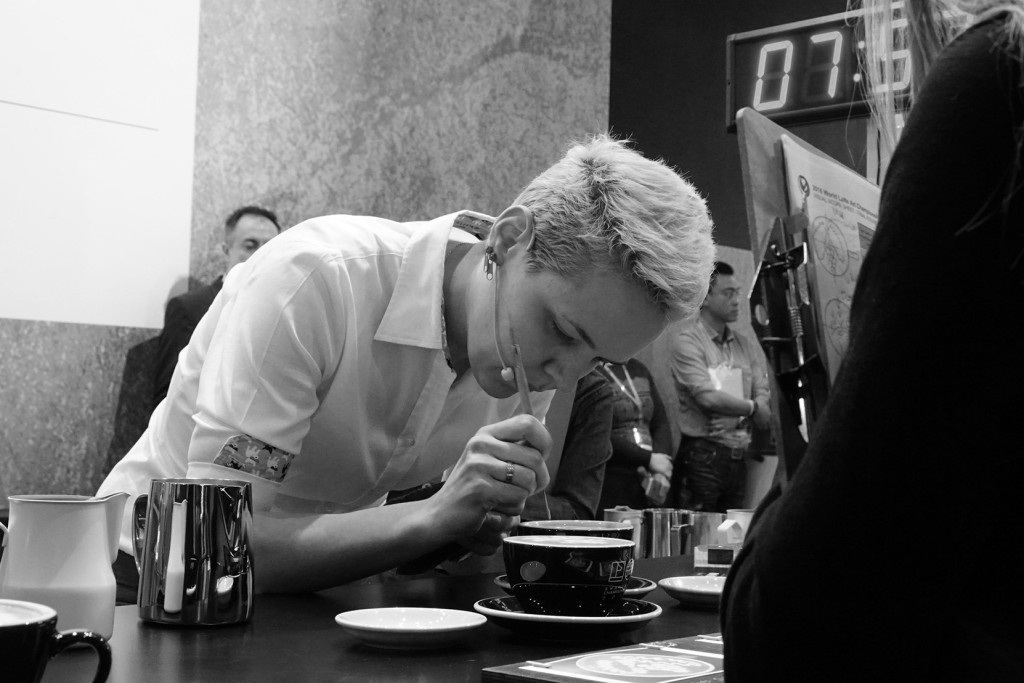 The food is totally different – very spicy. When you go for dinner you get so much food you are not even able to eat it all, but it is very good!
Koreans are also very kind, and even if they do not speak English they are still willing to help anyone. And they look much younger than they are.
What was the eye opening moment for you when it comes to latte art?
Koreans are really hard workers and you can see it, especially in latte art. They all practice whenever and wherever they can, but they also put a lot of pressure on themselves. Look at Um Paul, the World Latte Art champion.
Even though he won he keeps on practicing, and competes in all other competition categories. It is all about the progress – not about being the best – and about getting better continuously. This is something that we, Europeans, don't have.
Since you spend most of the year competing in various coffee competitions, can you tell us what is actually the main benefit of those for the competitor?
Connections, new friendships. At the end of the day, there is one winner, but all those friendships or just simple connections with other baristas last very long.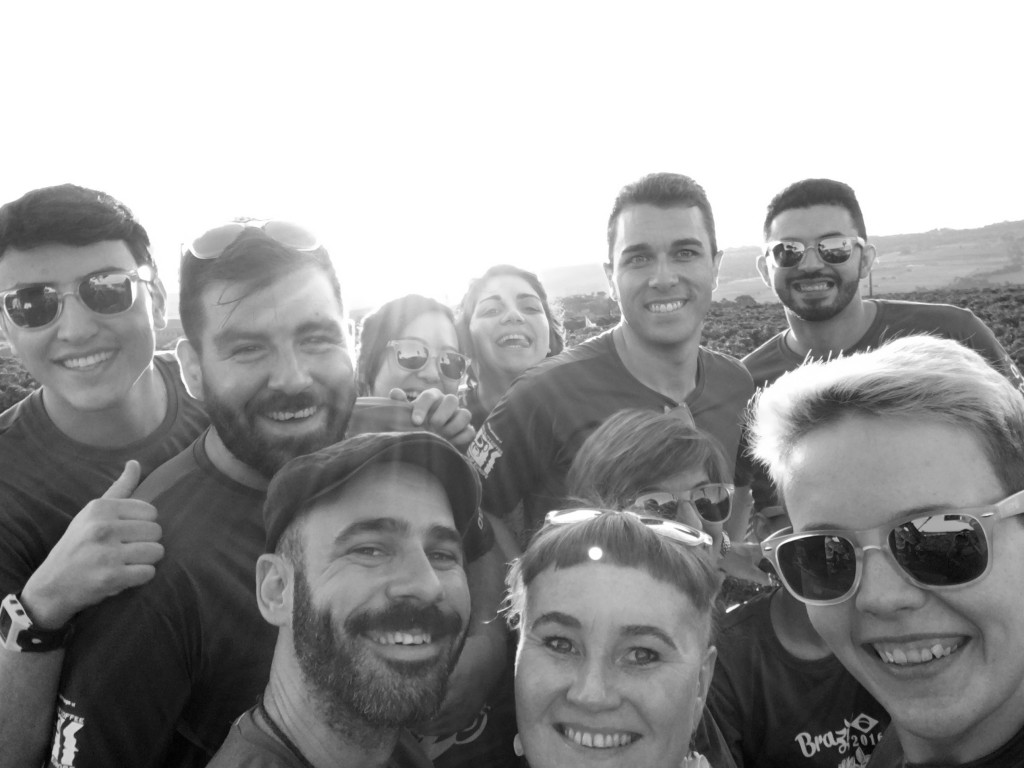 What is the most challenging and the most fun competition you have ever taken part in?
I think the most challenging were all of them. Year by year the competitors get better and better so I have to train harder and do better every year. I like to try new/different competitions so I have to get out of my comfort zone. I would love to try the Coffee Masters, or World Latte Art championship in Tokyo.
I think I had the most fun at Milano Latte Art Challenge in 2015 during HOST. Guys that created this competition made some really hard challenges like drawing rosetta with the left hand, or the Mystery Box where we randomly chose a vessel to realize the latte art in.
If you had the chance to create your own competition, what would it look like?
Latte Art, of course, but I would go back to basics. We all went so far in multi patterns that not many baristas can produce one rosetta that would have a good contrast and symmetry. I would love to see a single rosetta battle.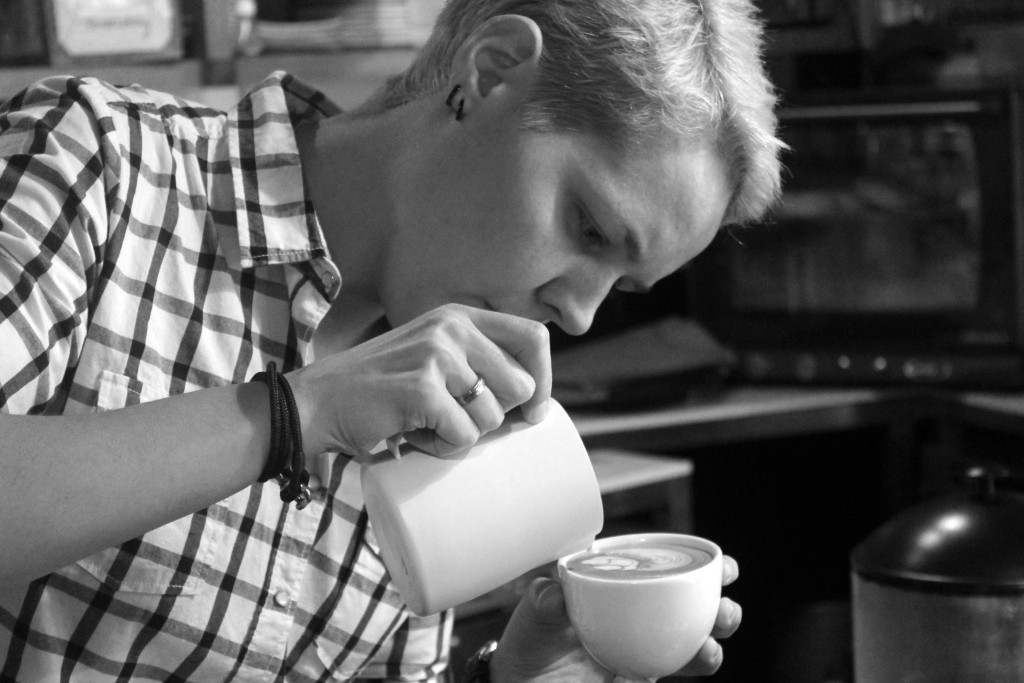 If not travelling or competing, you help to run Brisman Kawowy Bar, your cafe in Poznan. It is one of the craziest – in a good way – cafes we have ever visited. Could you describe your cafe to people who have never visited it?
The idea was to create something totally different from coffee shops you can find in all big cities. Its walls are painted orange, and it is full of Star Wars toys. We have a training room, and you can play Star Wars Arcade Sega games at the bar.
What do you do differently in Brisman that other cafes in Poland / Europe?
A lot of things. Firstly, the customer service — we make it as simple as possible — is built to ask you 3–4 questions and know exactly what coffee you would like to drink. We offer trainings not only for baristas but also for customers. There are I think five modules and each of them has four levels.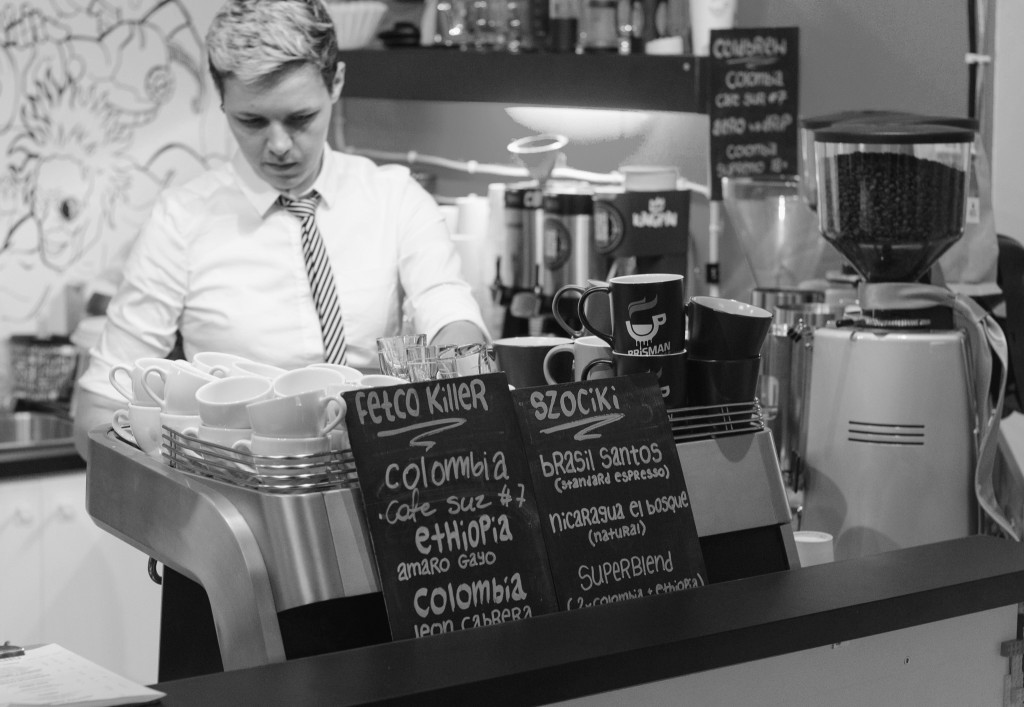 Secondly, we don't offer food, just coffee in many different ways, including our signature beverages such as "kofi beer". It was my signature beverage at WBC 2015.
Unfortunately, by the end of 2016, it was also the end of my Brisman adventure.
What happened to Brisman?
Brisman stays in the hands of my business partner, and I think it will only become better. He has had an idea for this place since the very beginning. Brisman is getting better and better so I'm also quite curious what will happen there.
You created something called Brisman Crew. What was the purpose of that?

The purpose was simple. To create a community of young baristas like us. It was a little bit unusual, but the passion was the same. We also wanted to share knowledge and make Poznań the best coffee city in Poland.


Do you think you have succeeded?
Brisman Crew came before Brisman Kawowy Bar. At the beginning, it was great. We organised about 7 editions of "Wuchta mleka w kawie, tej!", an open latte art workshop. Then, we opened the coffee shop. Eventually, the idea [Brisman Crew] was a bit lost and never properly developed. Today, Brisman Crew is the group of people working at Brisman Kawowy Bar.
Could you describe some of your most known latte art patterns?
My first signature pattern was Darth Vader's face. That is why we have so many Vaders at Brisman. People keep on bringing them because they used to know me as "Rojes – Darth Vader of Polish Latte Art". People still ask me to pour that pattern.
Second and third well known ones are those from this years WLAC: freepour grapes made from four rosettas and nine dots, and the Aztec Indian, a face of an angry Indian.
What is your advice to people learning latte art? Perhaps you have some tips for beginners as well as advanced baristas?
To beginners I would say: Be patient! Practice, and be patient and practice more. Don't be afraid to ask other people for advice as well.
To advanced baristas I would recommend to make their basic skills perfect before they go onto more complicated patterns.
What may people not know about you?
That I love football and don't have coffee at home.
What are your plans for 2017 after this long and productive year?
Actually it felt like a pretty short one! But I hope that 2017 will be even better, more productive. And that I will finish my PhD and find some time to read a book.