We were fortunate to witness the 2018 Barista Championships enrol in Istanbul, in September just gone, during the Istanbul Coffee Festival. The winning Barista Champion is going to travel to Amsterdam, the Netherlands, next year in June, to attend the World Barista Championship 2018.
On top of spending a few hours in her company when we were in Istanbul, we had also the opportunity to ask the freshly crowned first female Barista Champion of Turkey 2018, Pinar Misirdal Aktepe, a few questions about her presentation and her preparation for the competition.
Pinar won the Barista Champion title after several years of competing and representing her country and her craft, also in Qatar, where she currently lives. This energetic and passionate barista was a pleasure to be around and will surely be a wonderful ambassador of the ever-growing speciality coffee scene in Turkey.
Additionally, her coach Patrik Rolf Karlsson of April Coffee shared a few insights on their practice time spent together. Read on to know what has been behind Pinar's and their common achievements so far.
Hello Pinar, you are a very talented young barista from Turkey, currently working in Qatar at Flat White. Could you tell us what led you there?
Actually, it happened very suddenly and unexpectedly. This was a sign of good luck to me and I wanted to be in it. At the beginning, I thought it was a nice experience to improve my English. However, after I learned that this [Flat White] would be the first speciality coffee shop in Qatar, this made me extremely excited. Fortunately, I took this chance and came to Doha.
Here in Qatar, people are very open to learn and try, which helps me also to discover more.
I work here in a speciality coffee shop called Flat White, as I told you, this is the first one in Qatar and I am proud of being part of this experience.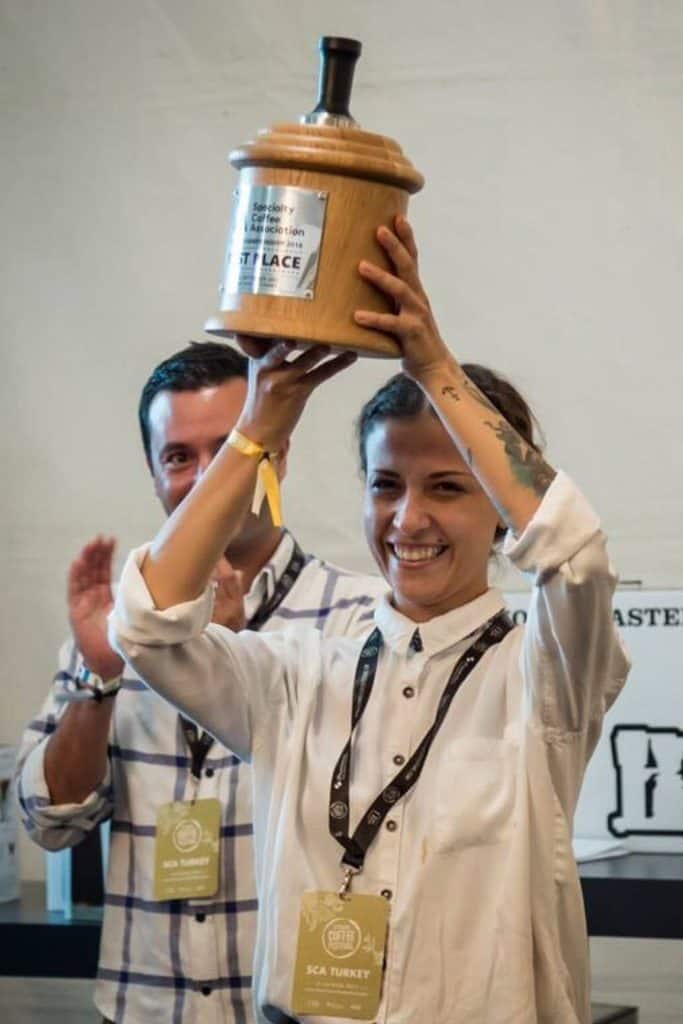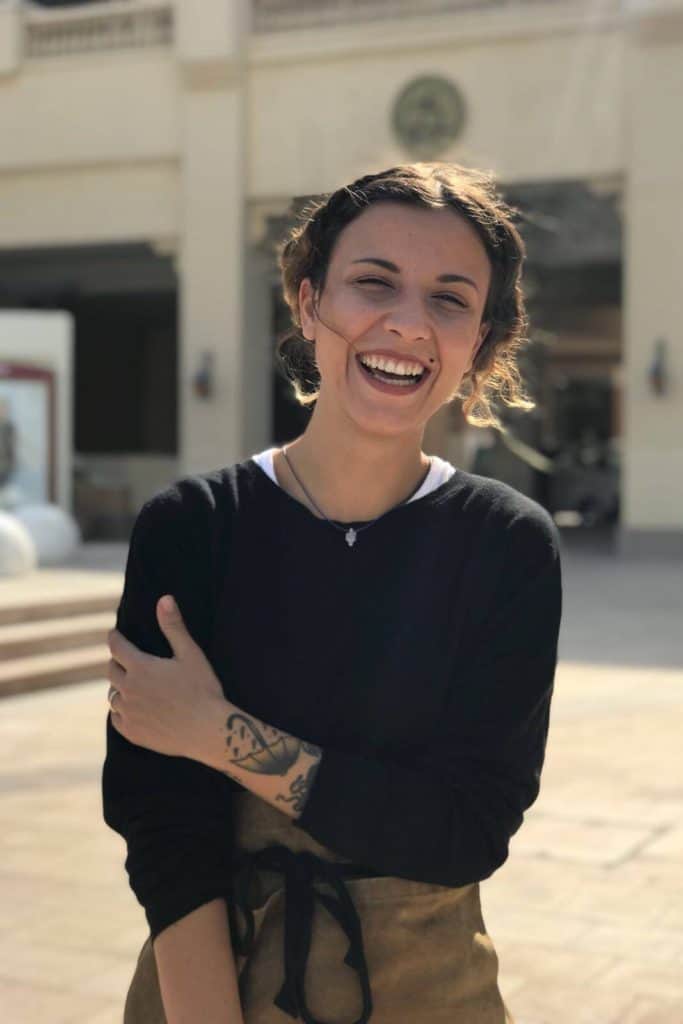 What was your journey like before coffee?
My coffee journey started because of financial problems. I was a student of graphic design at that time and I worked to save money for school. I was very lucky because my first job was at a third wave coffee shop. After a while, I recognized that I am talking only about coffee, at any time, with anyone. I understood coffee is my only way, the only option in the life. I started reading, researching about coffee, wanted to be more in it. It amazes me how I discover new things about coffee every day. I learn every day and this makes me happy at the end. Every new taste is a story for me and I feel responsible, I must share it with people and contribute to it.
What is the most exciting part of your job for you?
I love the smile of people, when they try coffee I offered [them]. I believe it is the most satisfactory moment of the life.
Pinar, you have competed since 2014. What have the competitions taught you?
They really widen my understanding every year. I accommodate a good friendship and experience with competitions. I start enjoying even more what I do, being a barista, after the competitions. I changed a lot after the first competition because I carried myself one step up every time.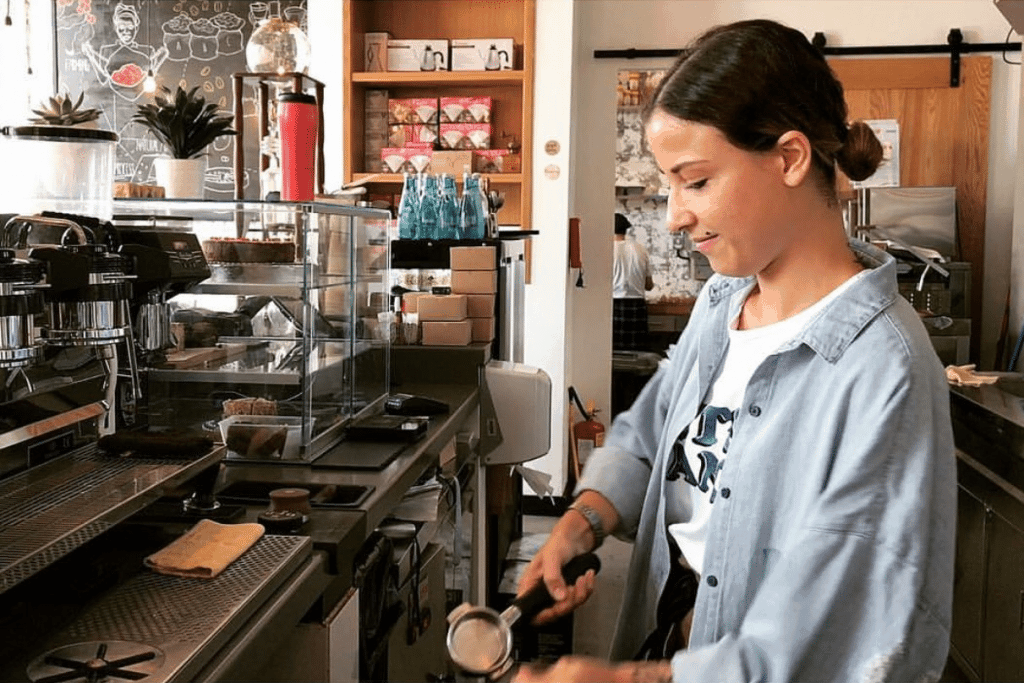 The first female champion working hard since 2014
Pinar's hard work reflects in the previous competition results, too. Pinar was the runner-up for the title in 2014, 2016 and 2017: "I was very upset when I could not become the champion in the previous competitions but I know that this triggered me to learn more and develop more. I invested in myself more after any competition."
Pinar definitely sounds in love with what she does: "I was very lucky this year because I had an excellent coach and a fantastic coffee bean. This year [2018] will be extremely busy and promising for me because I will represent Turkey with the coffee which I love being with. I am looking forward to this!"
We really admire Pinar's belief that: "There is no meaning to how much you work if you don't understand deeply what you are doing and why."
Tell us more about your competition coffee, Pinar, please!
My coffee was an El Salvadorian from the farm La Esperenza. It was a micro lot. This year it became only 35 kg of green beans. It was amazing, winy with flavour notes of cherry and Cola notes. I think, usually, El Salvadorian coffees are like nuts and chocolate, but this coffee changed my mind.
Also, April coffee created an amazing roasting profile for me, it was very clear.
Patrik, what was your approach when choosing and then roasting this outstanding El Salvadorian coffee?
It was important to have a coffee that would work well for Turkey. We knew there would be a lot of new judges, which makes things complicated since the judging might be very different—which it actually ended up being. Therefore, we took a coffee that had something for everyone. The choice was based on taste and then we built up a story after that. In terms of roasting, we went for a more conservative approach. Still progressive, but balance and tactility were key.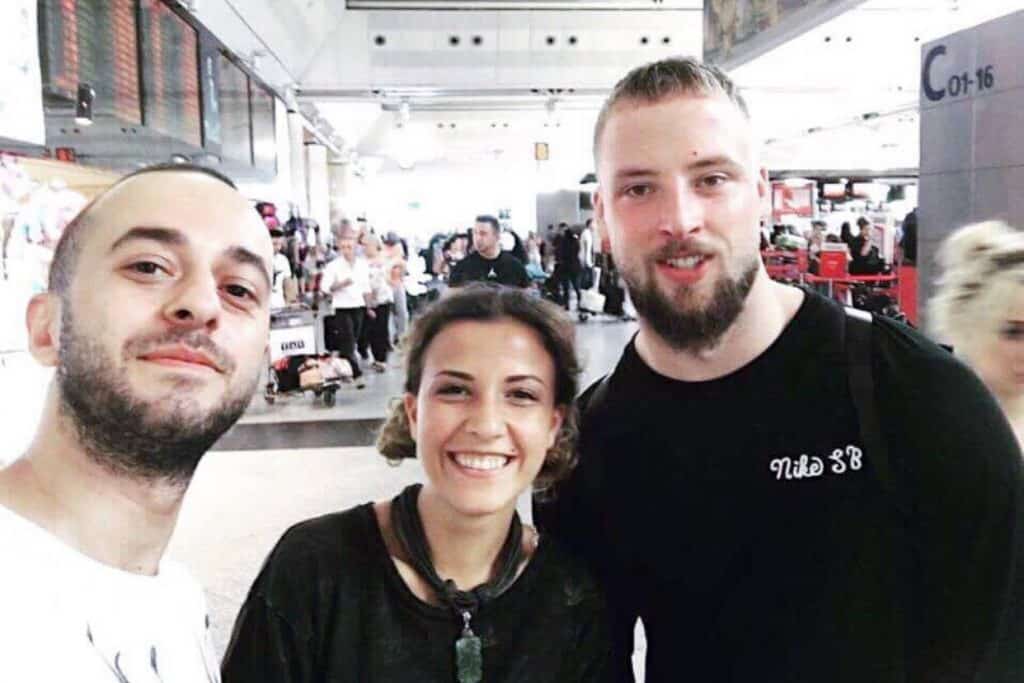 Who was the biggest support for you during the competition, Pinar?
My coach, Patrik Rolf, he is an excellent guide to me. This year was very distinct from previous years thanks to his discipline and support. I had four months to get ready after we chose the coffee bean and I really worked hard. Patrik came to Istanbul and we prepared there. When I was back in Doha, Qatar, I took videos every day and sent them to Patrik. Every day was a simulation of the championship. After a while, I started having dreams about it. It was a very demanding, tiring but at the same time fabulous time to me. It was a non-stop process, we edited my presentation every day. I am very lucky to have him!
I must say this, without my husband's support and without my team at Flat White, that would be not real.
Patrik, what do you believe made Pinar took the first place this year?
She worked harder than everyone else. [She is] very motivated. And she has the ability to do her best when she has to. The semi-final was not perfect but we re-grouped, practised a bit differently and she crushed it in the final.
Pinar, you are the first ever female barista to win the Barista Championship in Turkey. What has it been like to compete all those years in the very man-focused environment?
This triggers me the most, being the only woman every year at the barista category of the championship. The competition also brings rivalry and mostly men believe [they] are the best and try to make you demoralize. This was not a challenge to me, instead, I worked hard and I was very proud and delighted with representing women baristas in the competition.
I was the only woman competitor in the last four years and, in Turkey, man dominate the coffee in general with baristas and roasters, I think there must be more support for women because it means a lot when you are really supported. You know everything changes when women touch [it]. I am very happy because for the first time in Turkey, the champion is a woman and I believe there will be more women competitors in coming years.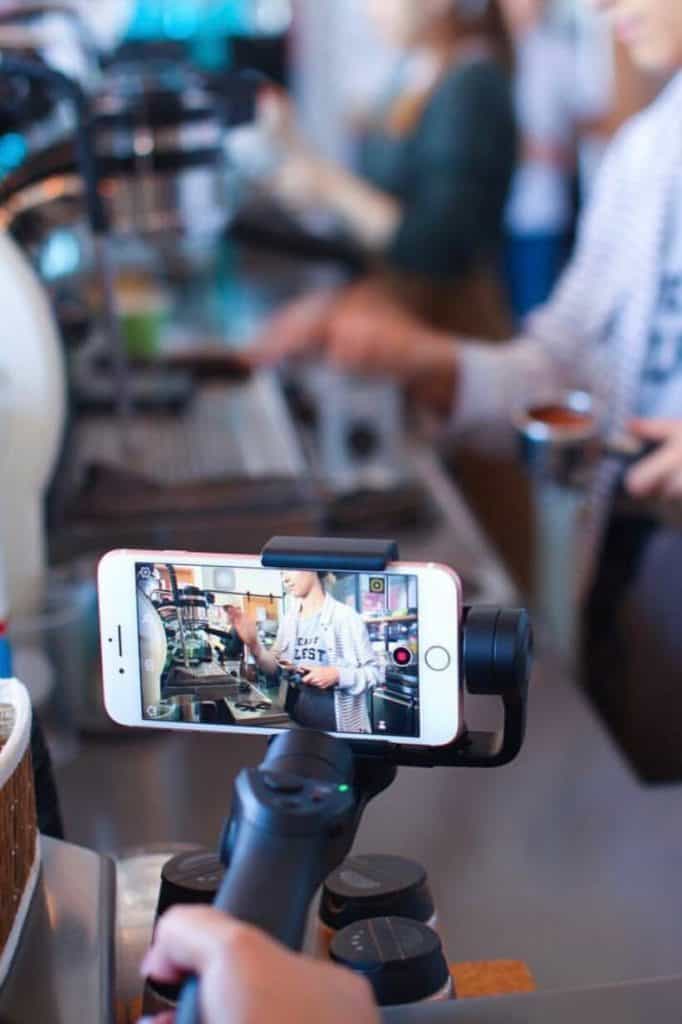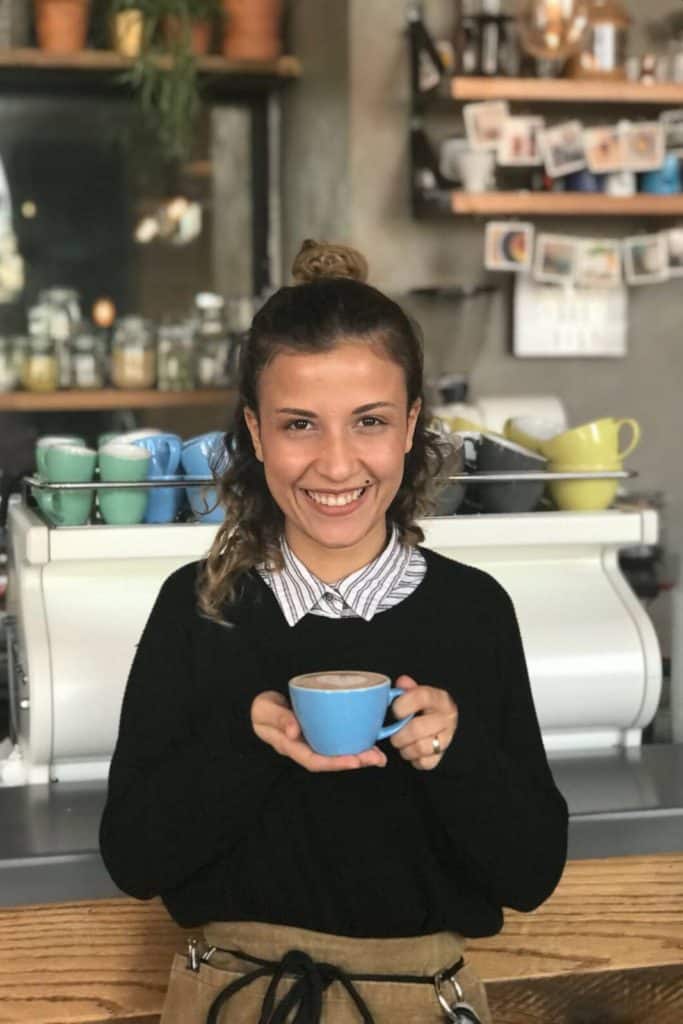 Patrik, you were also able to see the differences between the coffee scenes in Turkey and in, for example, Scandinavia.
There is a big difference indeed. I have seen the national competitions over the last three years in Istanbul and the level needs to get higher. They need people from the outside coming in and helping them since they are more isolated than other countries around Europe. There is a lack of money, guidance and perspective. The way I see it is that it is up to us to come in and help out. Because the potential is great and they are doing some really interesting things in Istanbul that we can all learn from.
Pinar, you will compete at The World Barista Championship 2018 in Amsterdam, next June. What is your plan for the WBC?
A very exciting 8-month process is waiting for me. I will be busy with competing myself every day. I have one aim now and focus on it; represent Turkey in Amsterdam wonderfully and get the title. To achieve this, I will be in a very intensive preparation process. I have also many exciting events this year to attend. I will be working with April Coffee and Patrik this year again for Amsterdam. I know a very promising year is waiting for me or it has already started.
Thank you very much, Pinar! It was very inspiring to follow your journey, and your show time in Istanbul, and we know you will rock it in Amsterdam. Best of luck!