Isn't it a dream of every coffee enthusiast to try a new coffee each month? We are fortunate enough to travel around Europe, tasting incredible coffees, but not all of us have such luxury. That's why Alex Kitain and Erica Armistead started The Coffeevine – a coffee subscription service that sends out a tasting box with three coffees from the best roasters in Europe and beyond.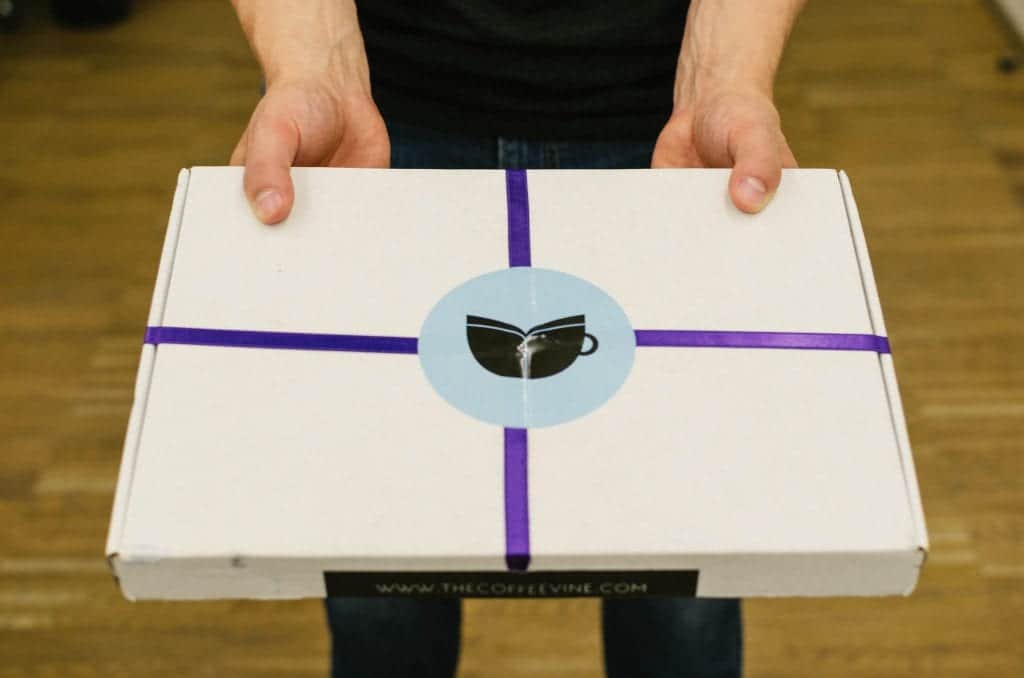 The first box was sent out in June 2014 and since then they have been sending themed boxes every single month – "Northern Lights" in November 2014 or "In Bloom" in April 2015. We met Erica the Coffeevine HQ situated at her house during our first visit to Amsterdam last year and we were impressed by the amount of samples they test in order to find the best coffees to send out. Many hours invested in curating the best possible selections of coffee for their subscribers to try.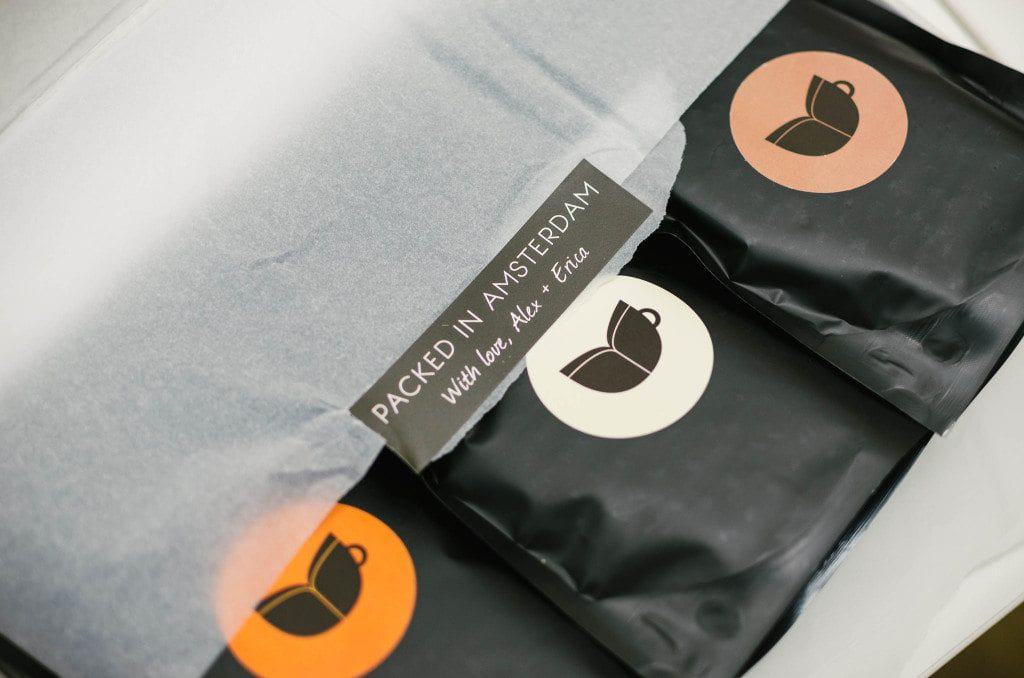 The Coffeevine is celebrating the one year anniversary by opening Amsterdam's first only-filter-coffee bar and, of course, by sending the anniversary tasting box. European Coffee Trip is now subscribed with the Coffeevine as well and brings you an insight into their anniversary selection of beans.
THE TASTING BOX
The first coffee comes from The Barn Coffee Roaster in Berlin, Germany. It's an Ethiopian coffee from the Nano Challa Cooperative in Gera District sourced by Nordic Approach. You will taste peach, vanilla and jasmin.
The second coffee is from the Akmeni processing station in Tanzania roasted by Hoppenworth & Ploch in Frankfurt, Germany. You will taste blackberry, rhubarb and vanilla.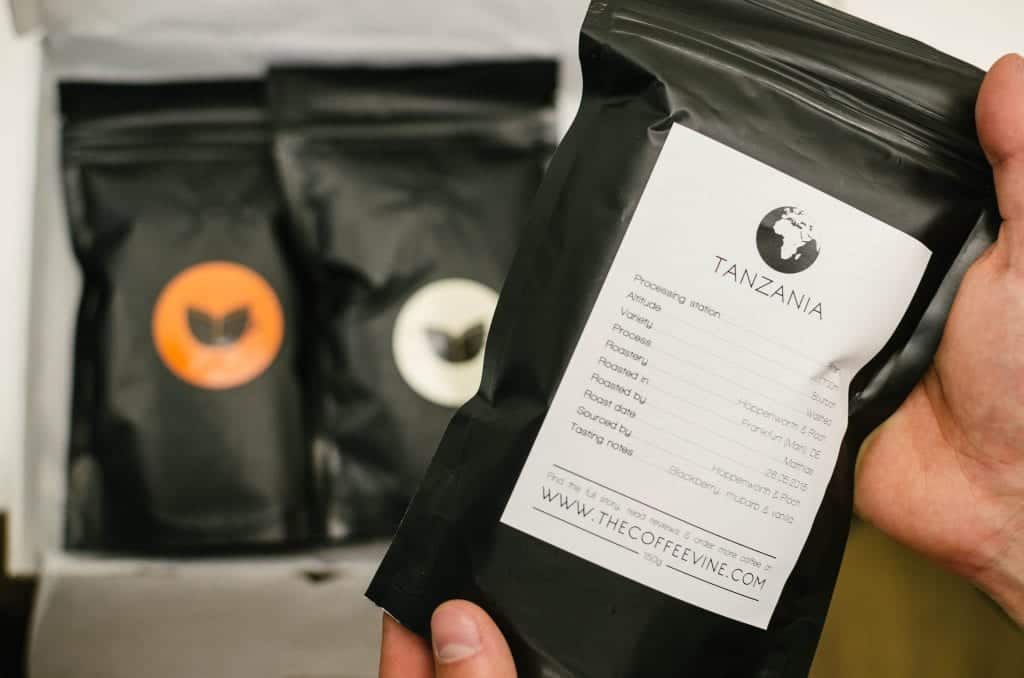 The third coffee is roasted in London by Ozone Coffee Roasters. It's a coffee from Colombian farm El Paradiso in the Huila region. In this coffee you will taste hazelnut, raspberry, brown sugar and you can expect it to be very juicy.
We also talked to Alex about his background, the speciality coffee scene in Europe and his stories from coffee travels.
INTERVIEW WITH ALEX KITAIN
The Coffeevine started as a blog mapping your coffee journey. What was the motivation behind turning it into a business?
Coffee has been my passion for quite some time now and in all honesty, I was also really bored of my job as Marketing Manager. After 2 years of blogging The Coffeevine had built up quite a following and I realized there might be enough potential in the brand to do something more with it. It has always been my goal to make great coffee more accessible to people all over the world. After doing quite a bit of research and settling on the idea of launching our own coffee subscription, my friend and business partner Erica came on board and helped design the website, an upgraded brand identity and all of our packaging and communication materials. We did our best to maintain the spirit of the original blog.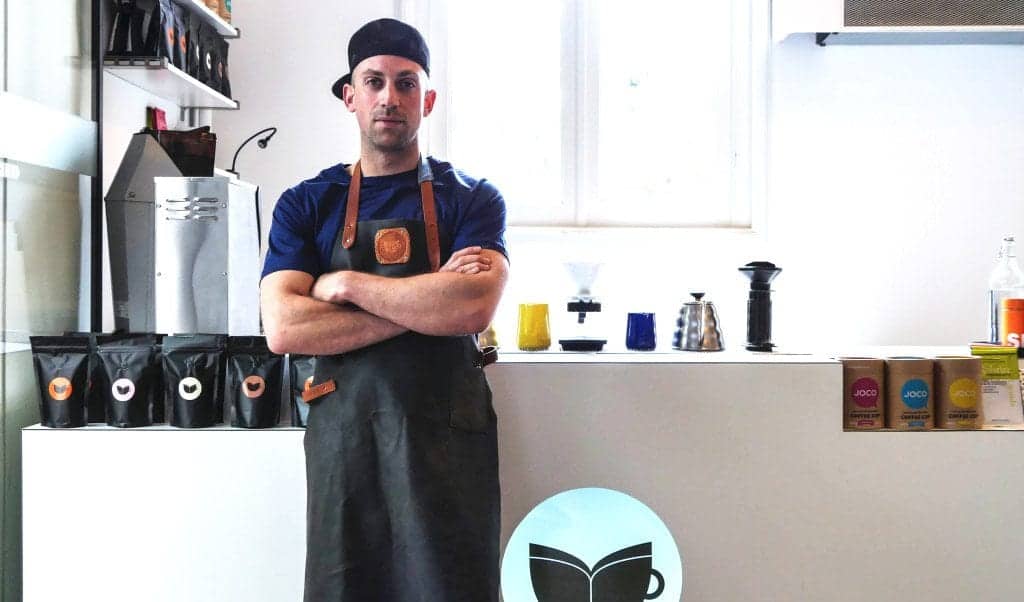 What do you like the most about your job?
I love connecting with people in the industry; the roasters, the baristas and those who are just as passionate about great coffee as I am. Over the years I got to meet some of the most respected people in coffee and got to understand the product from completely new angles. I love how coffee keeps unfolding as something diverse and beautiful and I love helping people discover, understand and appreciate good coffee.
It's your 1 year anniversary — congratulation to the great achievement — what was your expectation back then comparing to what you already know now?
Gosh, when we launched we didn't even know if we'd have a single subscriber and didn't know who would give us his or her coffees. But after 12 months and several thousand boxes shipped to more than 30 countries across 3 continents, I can safely say that we have exceeded our expectations with regards to the roasters we've worked with and the people we've reached. We also never expected to open a filter coffee bar so soon. Life has been full of surprises.
Who are your subscribers? Do you have any interesting stories to share from the process of delivering tasting boxes?
Over the past 12 months we have shipped our boxes to more than 30 countries. Funnily enough one of our biggest customer group is from Germany. Maybe it has something to do with me being German but since I write in English and live in Amsterdam I doubt that's the case. I always love it when someone from a new country signs up. Just yesterday we had our first order from a Spanish customer!
Shipping the boxes is always a very tense moment. In the past we used to take the tasting boxes to the local post office and sometimes they would take forever to get delivered. But since a few months we get the postal service to come pick them up and since then they arrive super fast. The tension has decreased!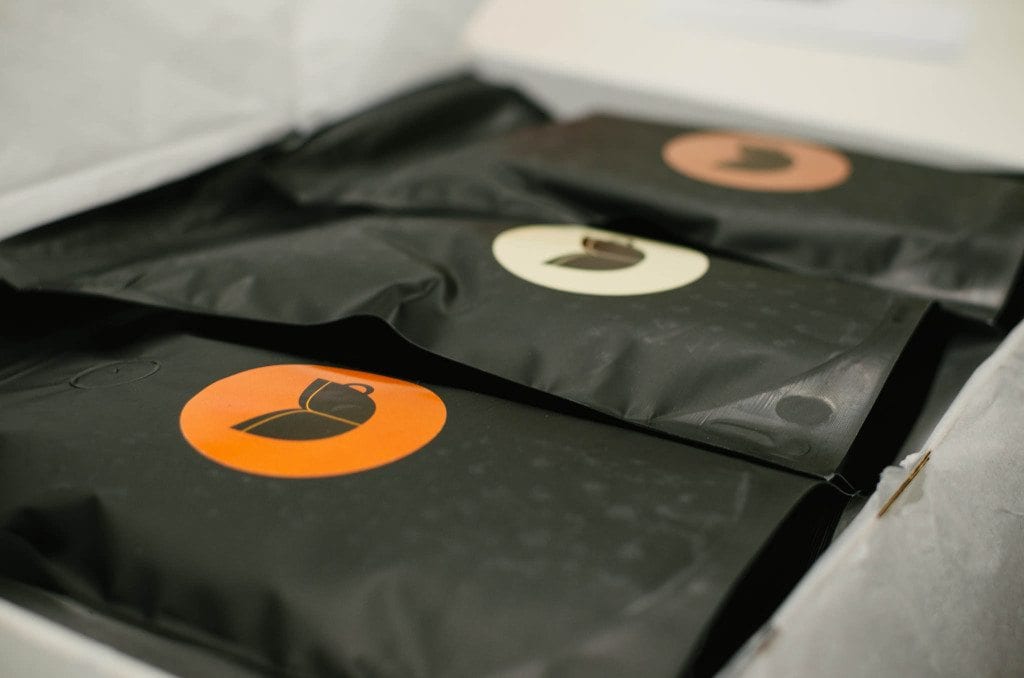 We received June's box with coffees roasted in Berlin, London and Frankfurt, what is the process of choosing roasters to work with and deciding for the coffees you choose from them?
Every month we have a unique theme for our boxes. That is how we try to keep them interesting to our customers and in turn this also allows us to work with different roasters every time. We have actually had only one roaster featured twice so far, The Barn, who we are huge fans of. Once we communicate the theme to our roasters, they send us samples of their best coffees and then we blind taste them together with our tasting panel that is made up of local baristas, roasters and other coffee aficionados. Only the three best tasting coffees are selected.
What is your personal coffee taste preference? What coffee did you drink this morning?
I like naturals, but only sometimes. I usually go for very fruity washed coffees and through our blind tastings I often get to discover so many amazing coffees with truly surprising tasting notes. The Ethiopian Wote we had in our previous BeNeLux box literally tasted like lemon tea. It was extraordinary.
What's the next step? You have opened the first only-filter-coffee bar in Amsterdam recently, where do you see The Coffeevine in a few years?
It is hard to say at this stage. Only one month ago we didn't even know we'd have our own filter coffee bar in the middle of Amsterdam. What I want for The Coffeevine at this point is to be successful at operating this filter coffee bar and helping hundreds of coffee lovers to enjoy great coffee. We really think that Amsterdam is ready for this kind of concept, now we just need to work on letting people know we're open. We're also still working on our online shop but this had to be postponed while we built our bar. Now I will have more time to work on that.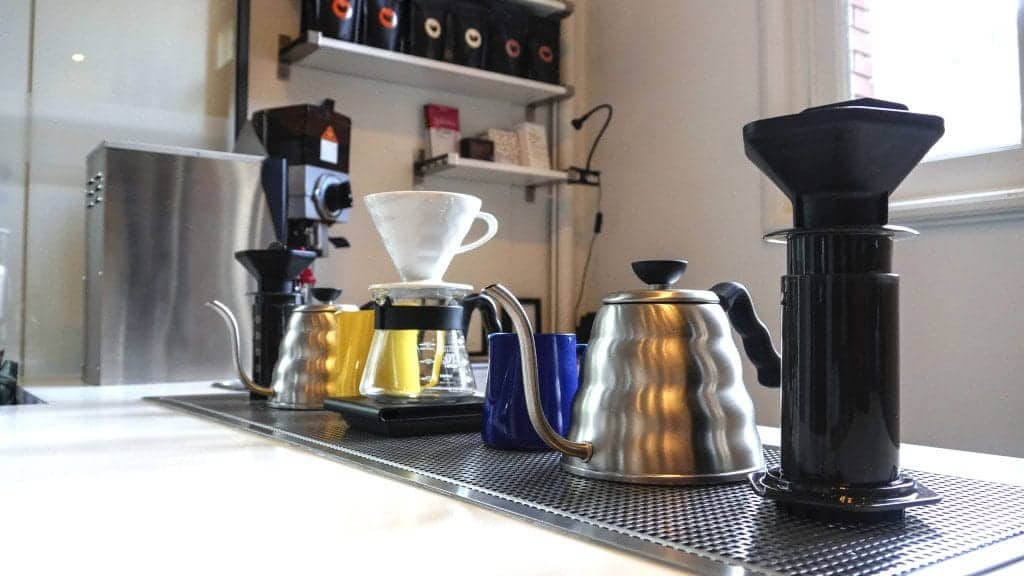 What do you think about the coffee scene development in Europe in the past few years?
I just came back from Madrid and it was interesting to see a coffee scene in its infancy. I spoke to a local roaster there who is the only one roasting high quality coffees the way we're used to here in Amsterdam, London or Prague. It's a process that always needs to get kicked off by one pioneer and then, if done well, more will follow and a whole coffee scene can be created. Europe is pretty divided in general though. Northern Europe is very far ahead while other places like Berlin, Budapest and Paris are starting to really gain ground. It's exciting but there's still a lot to do. Often cultural values stand slightly in the way of adopting new trends. Italy is a good example of this.
Lately, you did a trip to US. Would you compare the coffee scene there and in Europe?
I don't think they can be compared to be honest. America is the home of the chains but of course there are also huge differences in coffee offerings between US cities. San Francisco, Portland, Seattle all have incredibly progressive coffee scenes in their own rights. Seattle as the birthplace of Starbucks and Portland as the birthplace of Stumptown all caused big waves. But if you go to smaller US cities like New Orleans or even Miami you won't find much great coffee yet but plenty of chains.
What really impressed me in New York was the massive queue of people waiting for their morning filter coffee at the Blue Bottle roastery in Brooklyn. I had never seen something like that before and it gave me a lot inspiration for our own filter coffee bar.
You travel a lot in order to discover new cafes and roasters for the subscription. What would be the most important advice to people who enjoy this coffee tourism?
I always ask for some tips on where to go in my own network first and then when I arrive I let the locals guide me to the right spots. In Madrid for example I was told by the founder of Toma that his friend Guillermo had just opened a cute little spot called Coffee and Kicks. Without his tip I probably would have never found it. Another thing I really recommend is to be open to trying new things. Maybe ditch the flat white for once and let the local baristas show you what they like. At Toma I got to drink a cold brew made with an espresso blend. It was something new!
Last but important question – what does speciality coffee means to you?
To me specialty coffee means attention to detail, passion for craft, caring about those who produce the coffee and ultimately helping the general public to discover coffee in its purest form. I really dislike this arrogance that certain baristas have towards people who are not so familiar with specialty coffee. Our job is not to be patronizing but to guide them down the path of great coffee. That is sadly a specialty that not everyone who works in specialty coffee possesses.