Every year, the Czech Barista Championship, in Czech called Barista Roku [Barista of the year], brings the country's coffee community to Prague. This year, the Specialty Coffee Association of the Czech Republic worked hard to put even bigger and better celebration of the barista craft together. It is our pleasure to invite you to Pragovka Art District where the event is held 7th and 8th of April.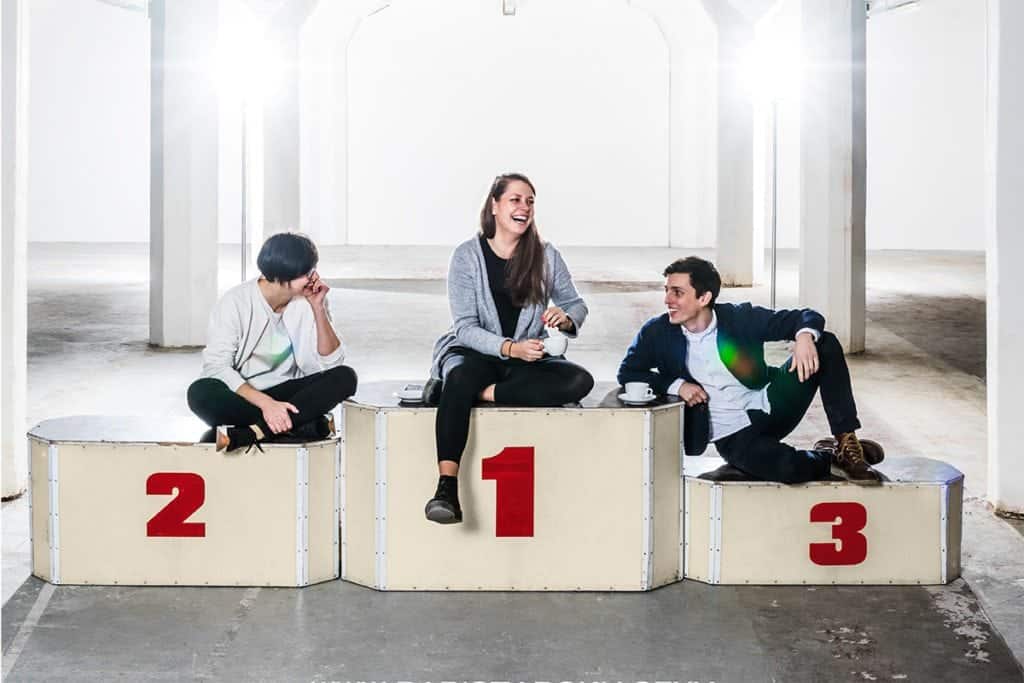 Here are 6 reasons why we are excited to attend this event and why we highly recommend it to you as well.
1 – Meet the best baristas of the Czech Republic
So far the best result of the Czech barista was Adam Neubauer's 10th place at the World Barista Championship 2015 in Seattle. He took a break from competing in order to open Monogram Espresso Bar in the centre of Brno. The cafe is running and has established itself as the perfect destination for any coffee tourist in the city. This means that Adam can get on stage again!
What more, there are ten more excellent baristas who will join him this year. We are especially looking forward to seeing Adam Obrátil of Industra Coffee or the Růžička brothers, Vojtěch and Matyáš, of The Roses Beer&Coffee in Brno. You can also cheer for Ondrej Petrus of Kavárna Místo in Prague or Jonáš Wach of PetPunk in Ostrava. There are 11 baristas in total and we cannot wait to see the level of the competition go up again!
2 – Taste the competition coffees
What is special about the Barista Roku event is the chance to taste the coffees the competing baristas prepare right after their performance. We applause to the organisers for making it possible again this year. Traditionally, watching a presentation of baristas gets us well excited about their coffee and their story, but tasting those is limited to the panel of judges in front of them.
In Prague though, you can taste the coffees that the baristas have fallen in love with, prepared with the same espresso machine that they competed with. The tasting is open for anybody willing to wait in a queue. It is worth it!
3 – Explore new coffee-brewing technology from Victoria Arduino
As a main sponsor of the event, Victoria Arduino is bringing a top-notch coffee brewing technology. Their machines do not only allow baristas to produce tasty coffee but they look good on a coffee bar, too. Talking to Miroslav Skuček of X-Mechanics and Luca Pompei of Victoria Arduino we know that they will bring a dozen of machines to power the competition, as well as the festival.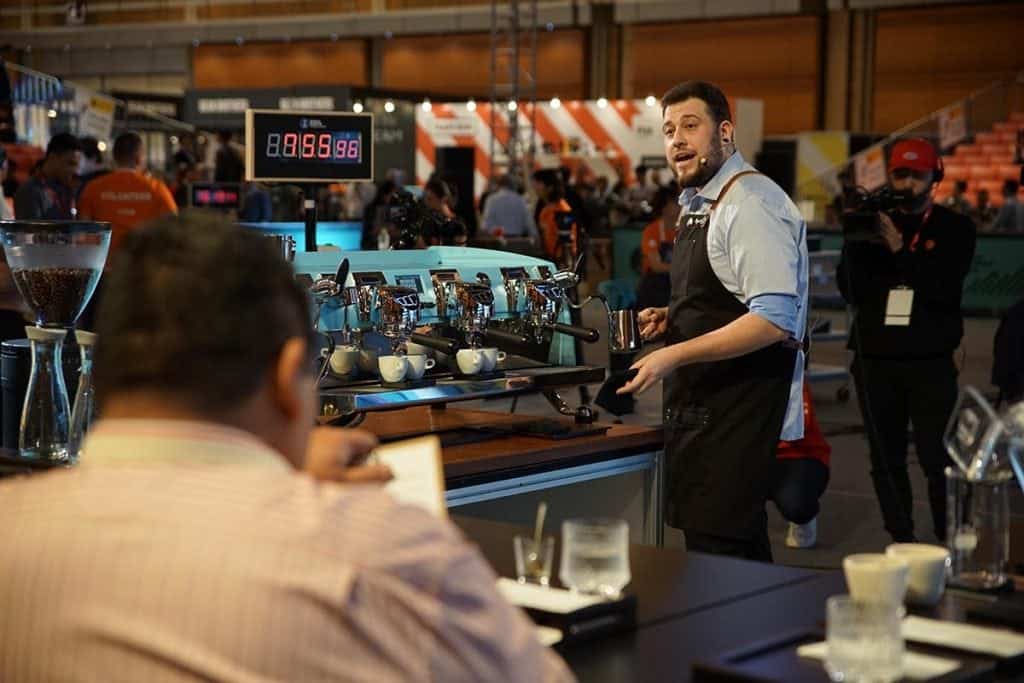 You can look forward to the competition series model of Black Eagle, used at the World Barista Championship 2017 in Seoul, and a special new design of the White Eagle model.
4 – Look behind the scenes of the AeroPress Movie
If you like making coffee with the AeroPress coffee maker, you may already know we are creating a documentary about it. At Barista Roku, we will have a short presentation about the filming process of the documentary, sharing mostly what we found out about the coffee maker and its inventor Alan Adler. There will be 10 more exciting talks and panel discussions covering a wide range of coffee-related topics.
We are looking forward to learning about the hiring process at Myšák by Ambiente, Mzungu project in Uganda by the World Coffee Roasting Champion 2017 Rubens Gardelli and the sustainability of the top level of speciality coffee by Jaroslav Tuček of Doubleshot.
5 – Get (over)caffeinated
A few people would attend the coffee event without the aim of tasting as much coffee as possible. The coffee tastings are included in the price of the festival ticket, so we should warn you to drink enough water and eat some fruit during your coffee crawl. You can look forward to 13 local and 7 international coffee roasteries serving coffee at the espresso and filter coffee bars.
We won't miss a chance to taste fresh coffee from Belfast's Bailies Coffee Roasters that we met during CoLab: Belfast in 2017 or from currently the best coffee roaster in the world Rubens Gardelli. We won't skip a tasting session with our friends at Doubleshot and Dos Mundos either. And there we have it, at least four coffees we plan to drink already, and a banana in our pocket!
6 – A coffee tour around Prague
Prague has one of the most exciting coffee scenes in Europe. It is constantly evolving and cafes serving speciality coffee are spreading further into the so-far-undiscovered neighbourhoods. Just pick a cafe you would like to visit from our long list or take a coffee tour of Prague's Old Town, enjoy coffee and brunch at Letná District or taste a piece of Asia in Vinohrady.