Unless you have a private jet, this coffee tour is not possible in one day. It took us a while to cross 1300 km that separate these places, yet this article proves that interesting cafés are opening all around Europe, from Berlin through Prague to Kiev. Take a look at three concepts of cafés we really liked over the past months.
Misto | Prague
Prague is full of great cafés yet some areas of the capital remain neglected when it comes to tasty coffee. That was very true with Dejvice District where Kafemat was the only café offering Speciality coffee to local residents. Doubleshot Roasters decided to change it by opening Misto (The Spot). This is the spot on Prague's coffee map to find good coffee and food, to meet friends, it is the spot to relax.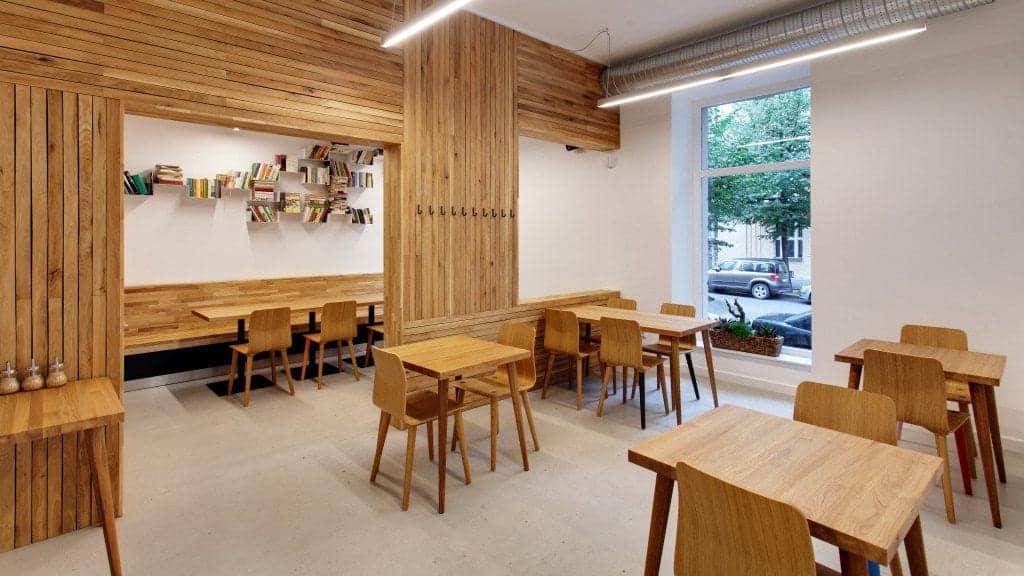 Místo is the second venture of Doubleshot in Prague. Muj Salek Kavy, the first shop, is on every coffee lover's list and overloaded with customers. Misto opened in July 2015 and slowly attracts more and more coffee drinkers from the neighbourhood. When you enter the café you walk up the stairs leading to the coffee machine and a long sleek bar. In summer the stairs extend the seating area. First thing that visually hits you is a combination of wood and concrete. Wooden furniture and wallcovering come from the traditional Czech manufacturer TON and the overall design concept was created by edit! architects. The bar is formed from a concrete block, together with the floor designed in the same tone of grey.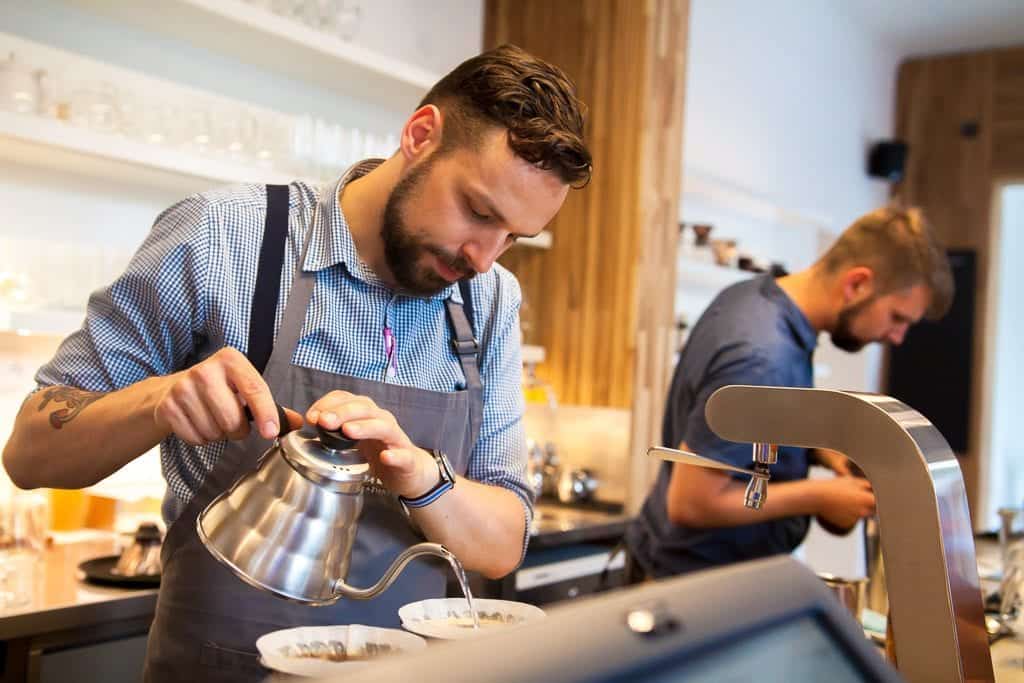 Bar is obviously the essential part of any café. Baristas Ondrej Hurtik, 2nd in World CiGS Championship 2015, Jan Hrna and Daniela Slaba will make sure your coffee will come to you as delicious as possible. They use Kees Van Der Westen espresso machine, NS Mythos grinders and Mahlkoenig EK43. If you fancy a filter coffee you can choose from the seasonal offer of Doubleshot's coffees. In the back area of the café a wall full of illustrations of everyday products by Kateřina Kynclová lightens up the space. It is nice visual image of all we need to have with us daily.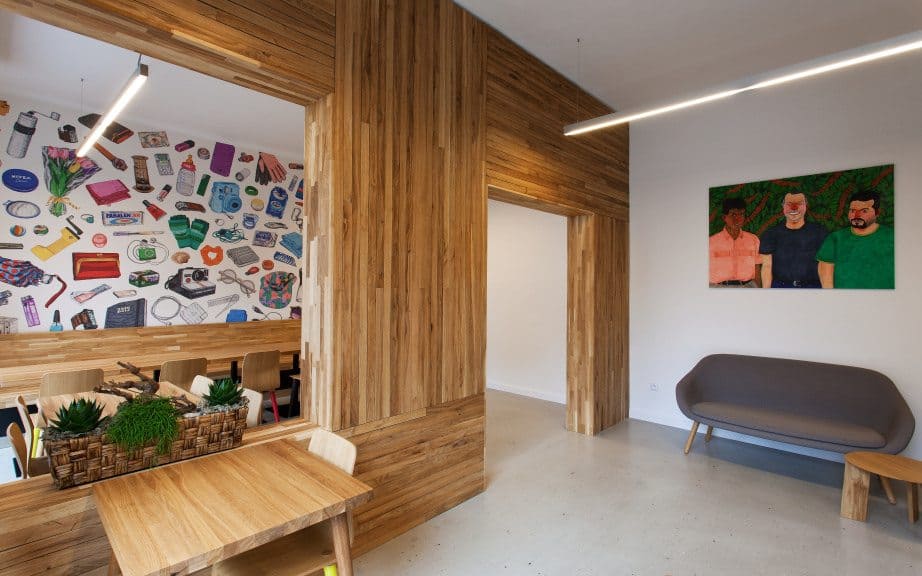 On the wall next to the bar are large photos of three men. These are the guys whose coffee we are drinking, coffee producers that are working with Jaroslav Tucek, the co-owner of Doubleshot, since the very beginning. Carlos Imbachi, Graciano Cruz and Joao Hamilton. It is great to see the company's thankfulness for their hard work.
Bubenečská 12, 160 00 Prague
Official website, Facebook
Coffee Profilers | Berlin
Coffee Profilers is the recent collaboration between Nora Smahelova (owner of Chapter One, Berlin and 2002 German Barista Champion), Stefanos Domatiotis (Taf coffee, Athens, 2014 World Brewers Cup Champion) and Yiannis Taloumis (CEO of Taf coffee, Athens). It brings Greek hospitality and delicious coffees from Taf roastery to Berlin. "We have customers all around Germany and we said to ourselves why not to open a café here," explains Stefanos his reason for opening their shop in Berlin's Friedrichshain District. Hiring baristas from Berlin? No! Baristas are from Athens and constantly travelling to and from Berlin. Often you would find baristas that are familiar to you, that might be because of their often participation at competitions and now working temporarily at Coffee Profilers.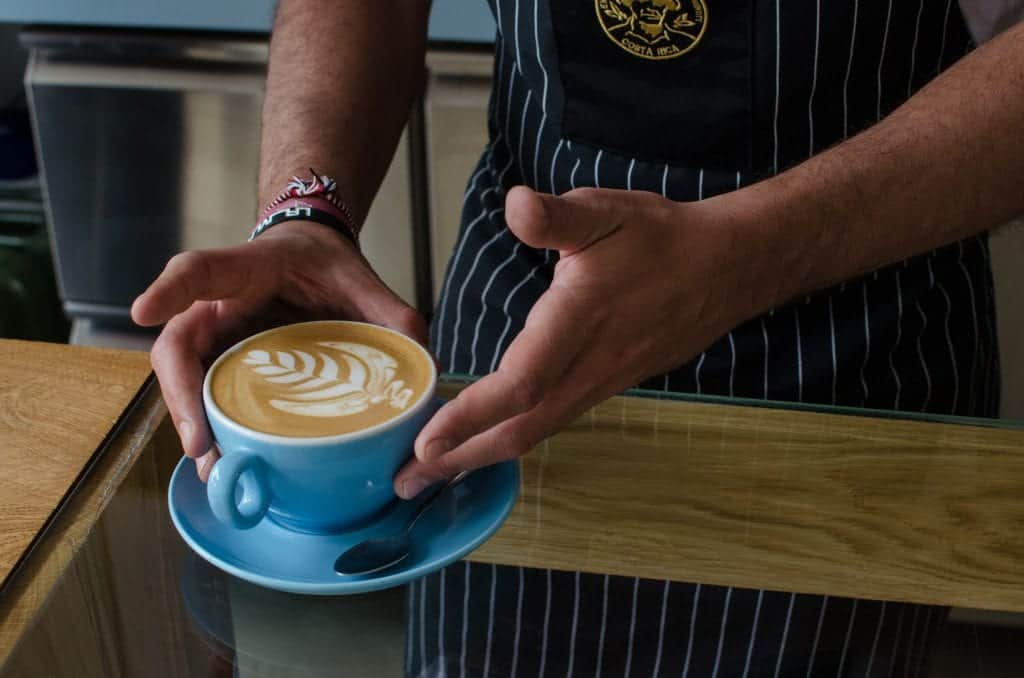 Located in the UNESCO protected building at Karl-Marx-Allee the shop is fitted out mostly with furniture built specifically for Coffee Profilers in Greece. Bar consists of 2 low commodes in wood and a light blue working desks. The espresso machine by the door and the brew bar are the first thing you notice before turning right to enter the seating area.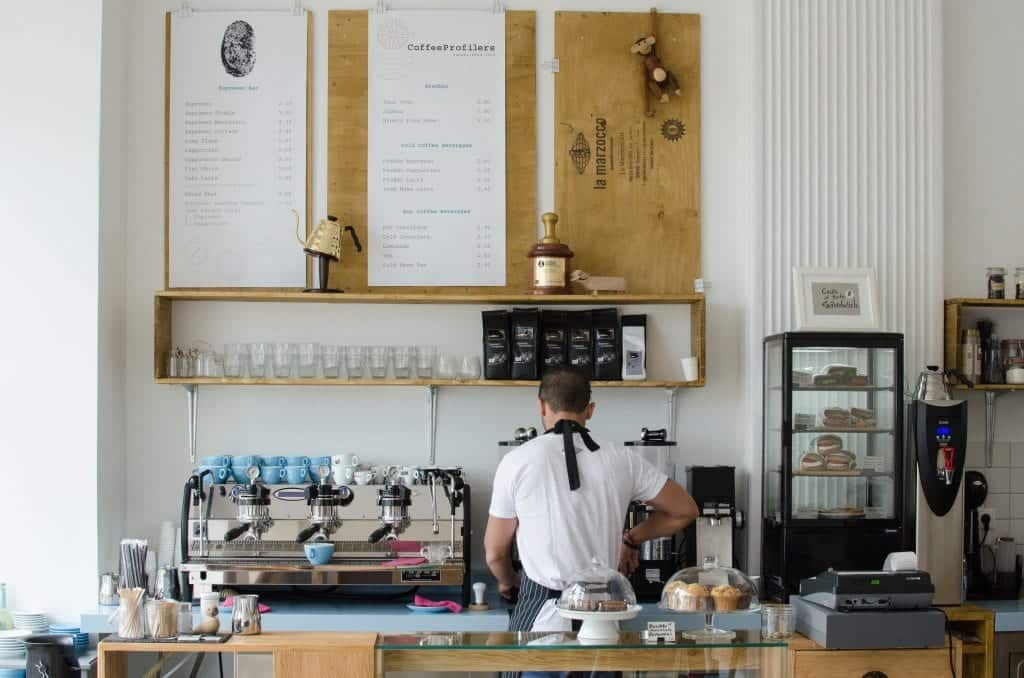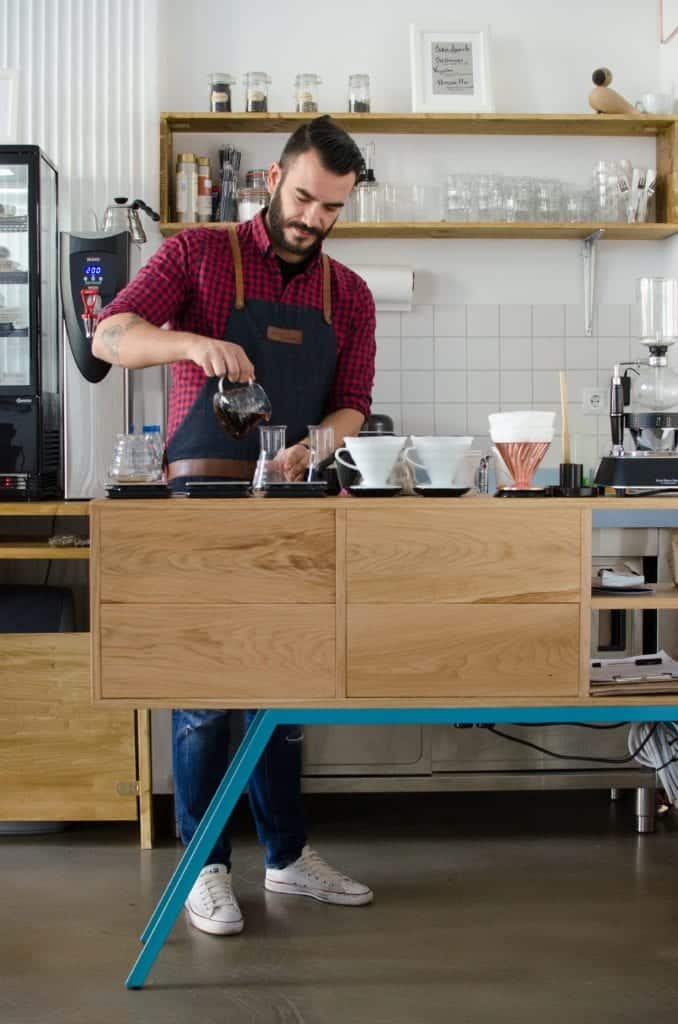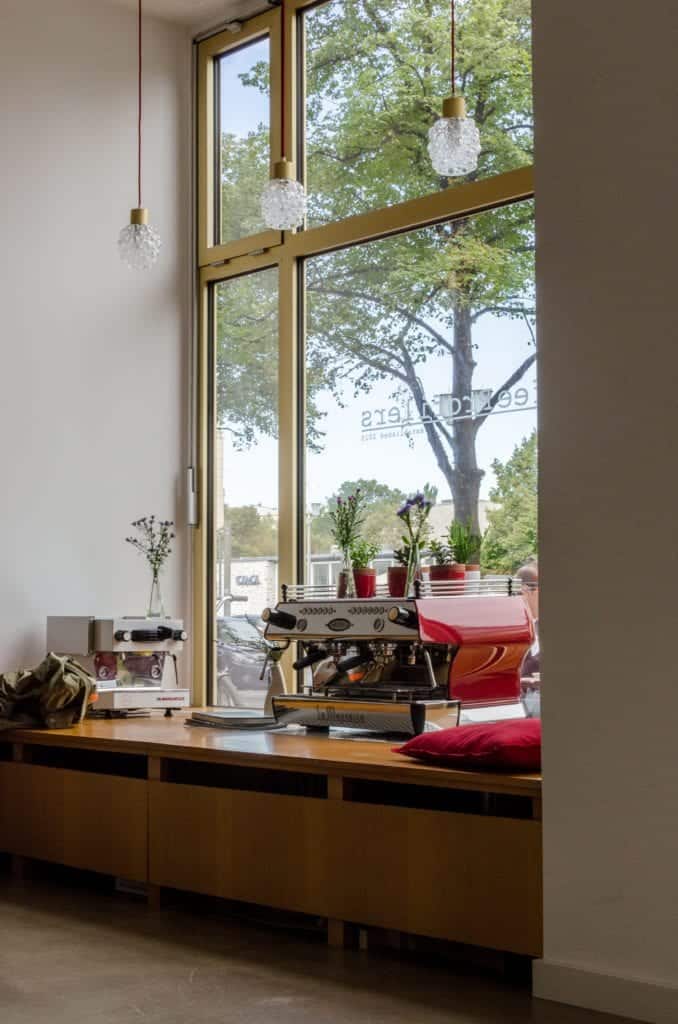 Here you feel like you entered a living room and your host is just waiting for you. We were served coffee in signature light blue Taf cups while entertained by interesting stories from the coffee world. It seemed that not even German language is a problem – it can be easily overcome by a smile and welcoming atmosphere. After choosing your seat you are served water, than you can relax and eventually choose your drink. But relax first, that is the reason you came! "A customer had a cappuccino and paid 4 euros, 2,6 being the normal price," demonstrates Stefanos what makes him happy and how this concept works in practice.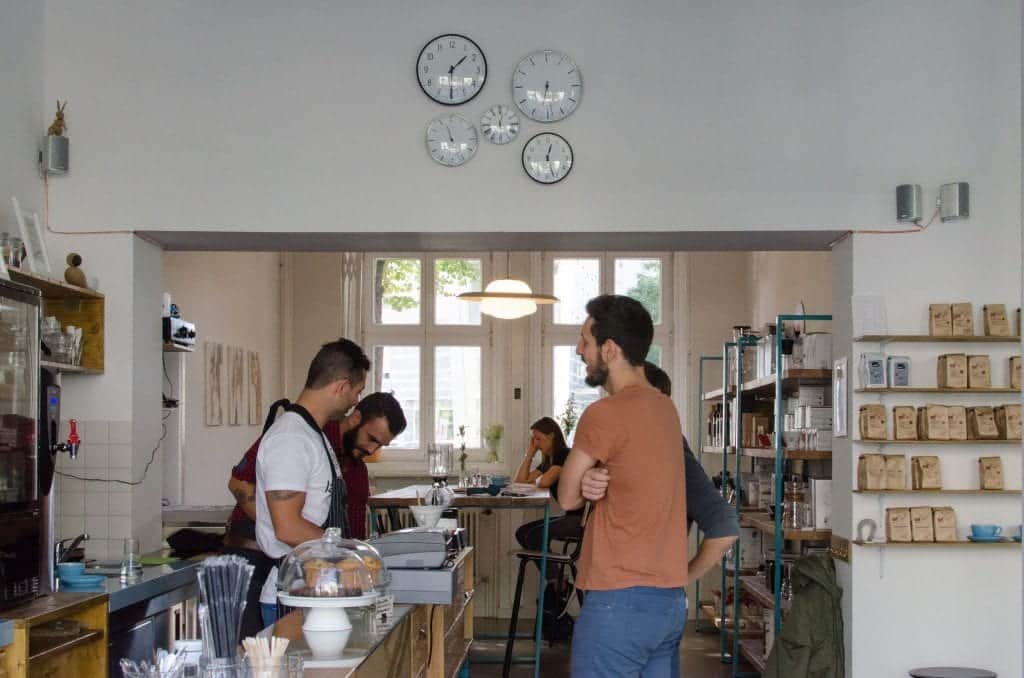 Not only is Stefanos a champion, he is also part of Ninety Plus makers series. We took part in their cupping session that brought the finest coffees from around the globe on the table at Coffee Profilers. On a regular day you can choose from 3 espressos prepared on a La Marzocco Strada espresso machine using Anfim grinders. A Ditting grinder is used for filter coffee. "I have worked with them for 8 years and they are consistently good," is the reason for not choosing an EK43 this time. Fancy a cup of coffee from the champion? Not a problem, Stefanos jumps behind the bar and brews you one using his favourite Hario V60.
Karl-Marx Allee 136, Berlin
Official website, Facebook
ONE LOVE Coffee | Kiev
Spending only a day in Kiev we had to choose wisely what cafés to visit. Getting to ONE LOVE Coffee at Vasylkovska St. is not easy but it is definitely worth it. Prepare yourself for a strict control by the security when entering the historical building of Pinchuk Art Centre, then take a lift to the sixth floor. ONE LOVE Coffee is located on the top floor of the gallery with a stunning view of the historical centre of Kiev.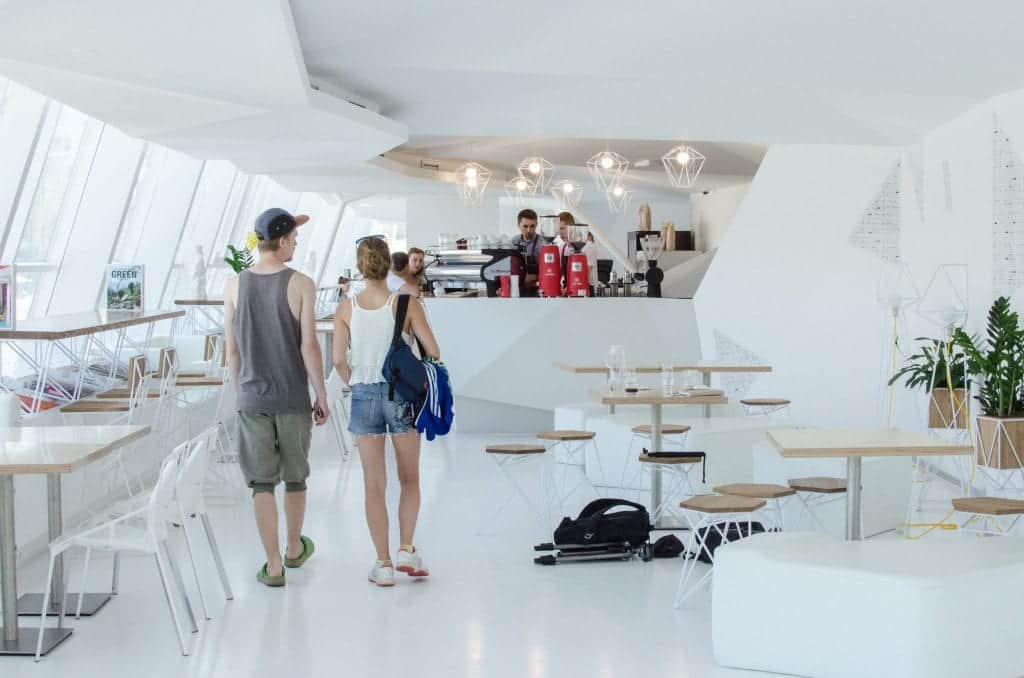 The café's interior itself reminds us of a neat gallery. Only where you can actually touch everything and get one of the best coffees in Kiev. Selection of art books from Tashen is available for a coffee break. Everything is clean, white and beautiful. Central bar offers the selection of espresso based drinks as well as brewed coffee prepared with aeropress, pour over or chemex. House coffee comes from Lviv's Svit Kavy but the chief barista Ivan Penёra gave us a try of his experimental batch of coffee received from a local roaster Fair Finch.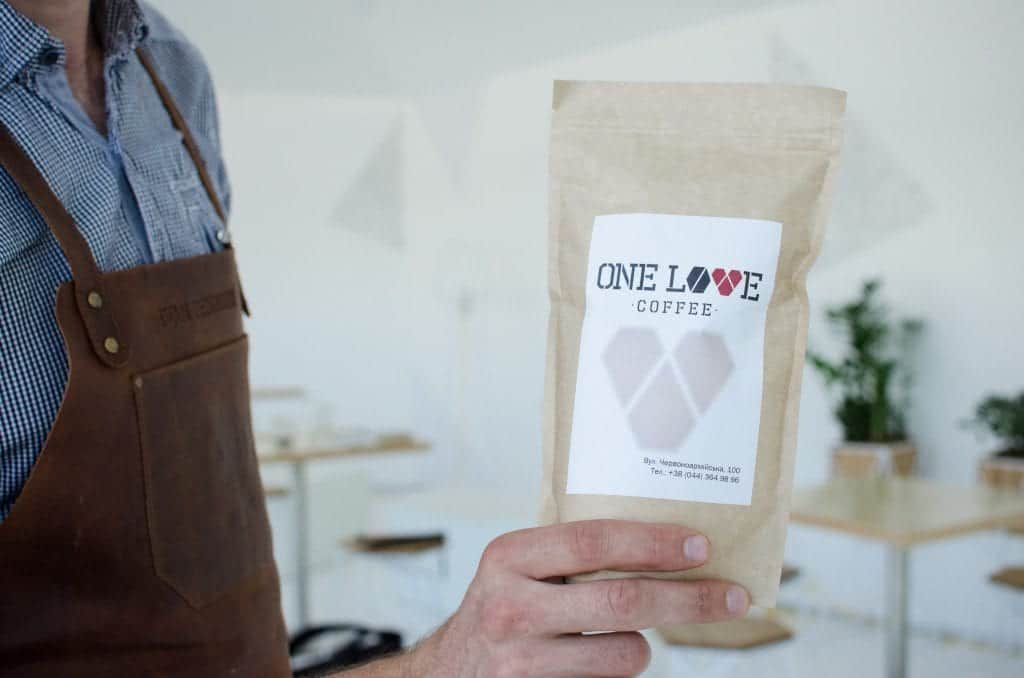 One Love Coffee is a younger brother of "One Love Family", a company that Ivan helped to established together with the owner Vladimir Zadiraka. The older brother is called One Love Espresso Bar at Velyka Vasylkivska St. and was opened in 2014. It seems there is a yearly cycle of opening cafés as a new one, this time ONE LOVE Tsum, will be opening in summer 2016. And why One Love? It is one love, the love for coffee, that all members of the company share.
Velyka Vasylkivska St. 100, Kiev
Official website, Facebook