It has been a while since Bear Brothers & Cow, the first third wave cafe in Zurich which started building a speciality coffee scene in Zurich, opened its doors. Yet the largest city of Switzerland has not experienced the same wave of coffee excitement as the rest of Europe. Little the reasons of this unimpressed reaction matter. Perhaps it was due to Zurich's proximity to Italy and its coffee culture, or the conservative view of the local residents– things have been changing in Zurich since 2016, after all!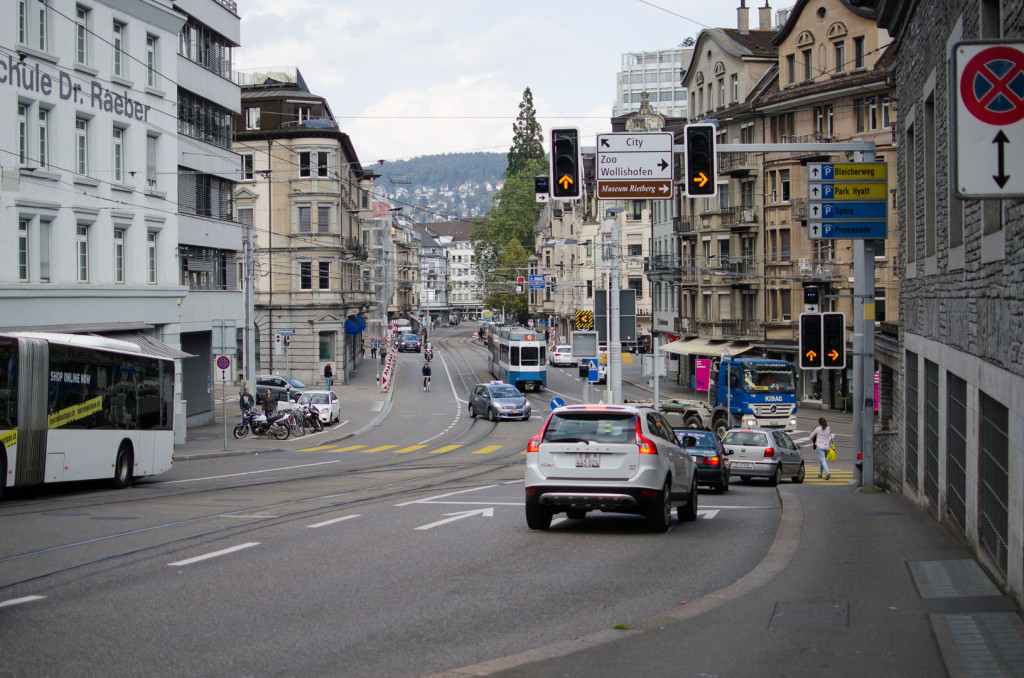 "There are a lot of older cafes that have defined Zurich's cafe culture, but slowly the younger hospitality generation is beginning to show more interest in coffee and creates a new, more global cafe identity," explains Shem Leupin, 2013 Swiss Barista Champion and a co-owner of COFFEE.
"It took time to take off, but 2016 is definitely the year of speciality coffee in Zurich," confirms the trend Emi Fukahori, 2015 Swiss Barista Champion and a co-owner of MAME cafe.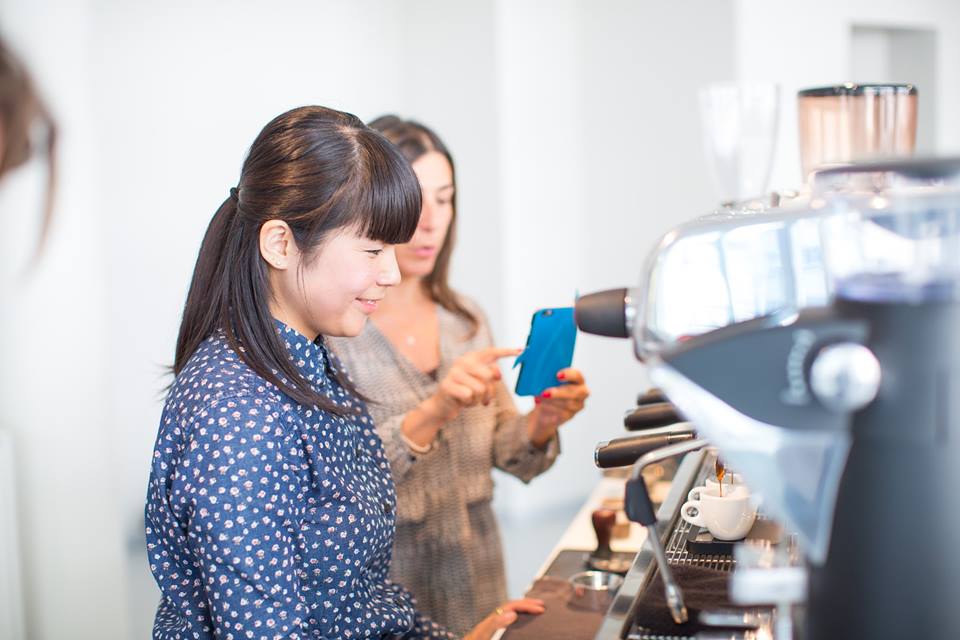 Swiss barista champion of 2016 is Mathieu Theis, who joined Emi on an adventurous journey. Growing his passion for coffee as a home barista, he worked hard prior to becoming the barista champion, and eventually co-owning their cafe. Let's explore the two cafes that definitively play part in shaping Zurich's coffee culture.
COFFEE
First of all, to avoid any confusions regarding the name, this cafe really is called COFFEE. "After a lot of thought, naming [the cafe] became abstract and didn't really capture what we wanted to do, so we named it COFFEE. No confusion, no deeper meaning, just COFFEE," explains Shem Leupin. Located in the Wiedikon District, COFFEE is not far away from the city center yet it resides in one of Zurich's more eclectic neighbourhoods.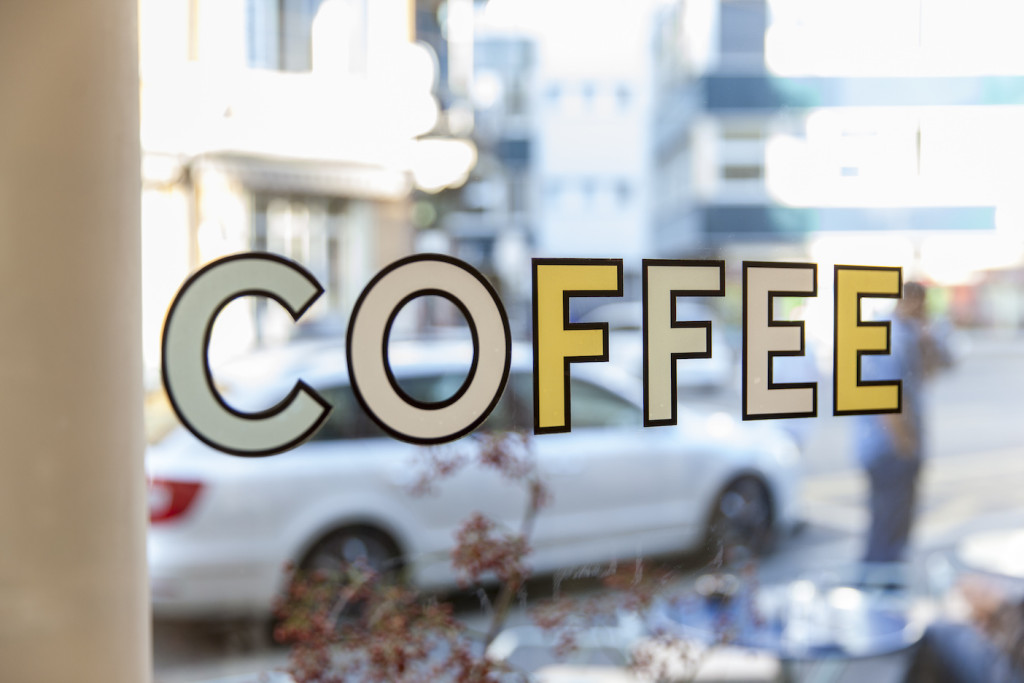 "Coffee isn't just part of our menu, it is what we do! We have followed coffee from origin to cup and this knowledge and experience are what we want to share with our customers," says Shem.
Shem started his coffee career in Zurich at Sport Bar before joining Stoll Kaffee. There he has taken care of quality control, management and roasting. He also visited a country of origin at the time of his last barista championship preparations, in 2015. He sourced his coffee at Mondul Coffee Estates in Tanzania then, the same farm Ales and Radek visited this December. Stoll Kaffee remains COFFEE's supplier, roasting both espresso and filter coffees for the cafe.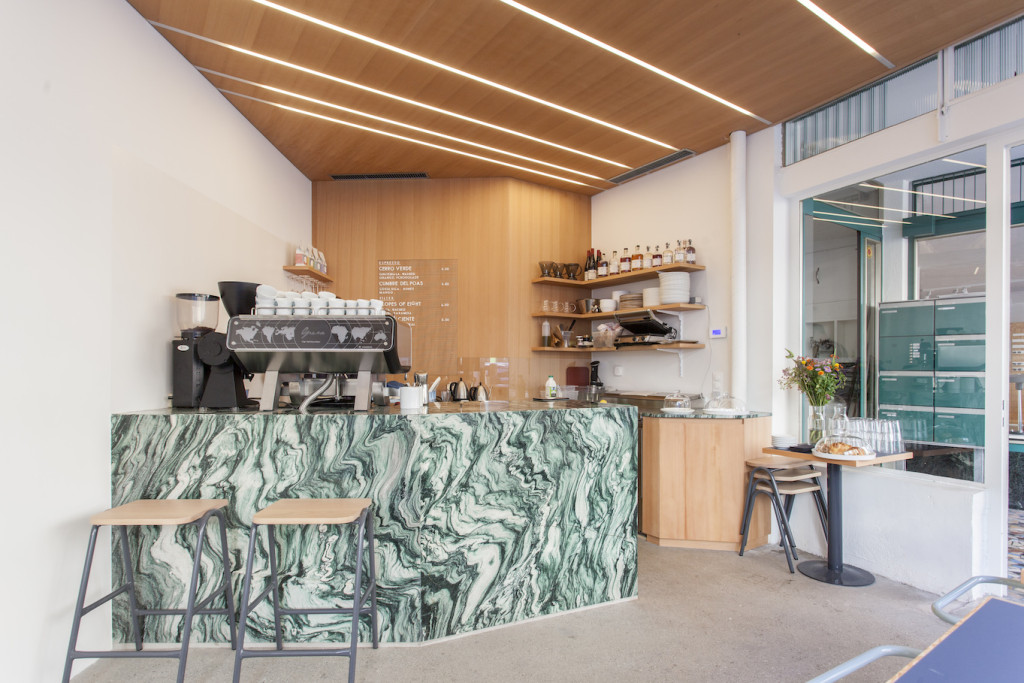 With his partners Thomas Leuenberger – one of Zurich's finest chefs who runs big kitchens and Florian Amann – Shem's boss at Stoll, they run their business very independently. Shem, for example, only works one day a week at COFFEE. The idea behind this independence is for them as a group to generate knowledge in as many different areas to achieve better service, better coffee extraction, better systems and better roasting.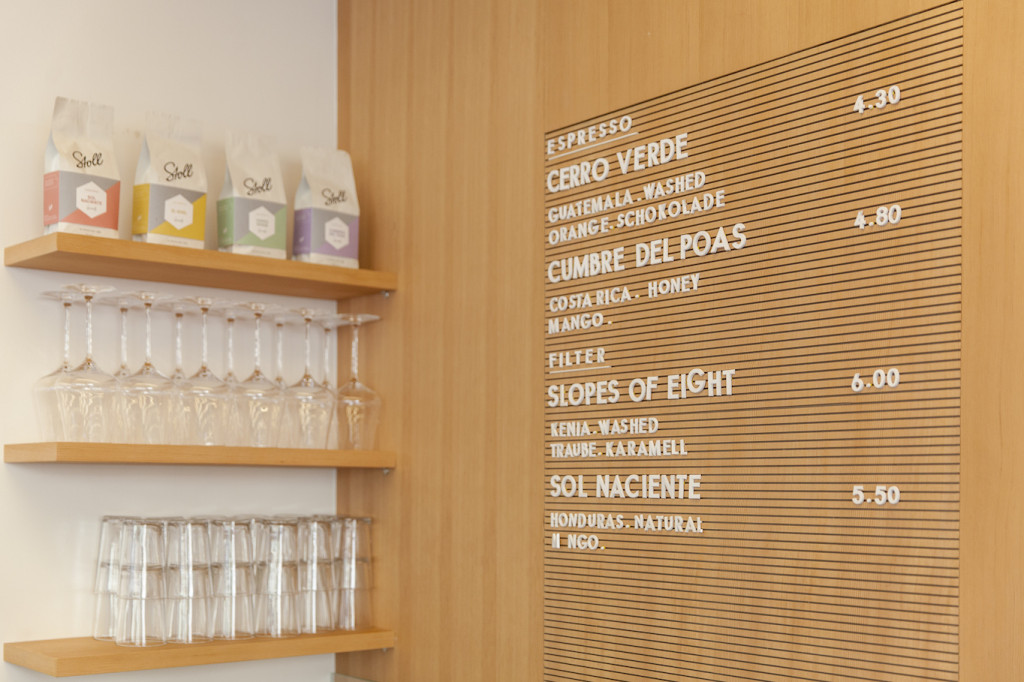 "We wanted to create a space to serve coffee that would show the best the diversity of coffee. The specialty coffee culture is still very foreign in Switzerland – a country dominated by the coffee culture of neighbouring Italy."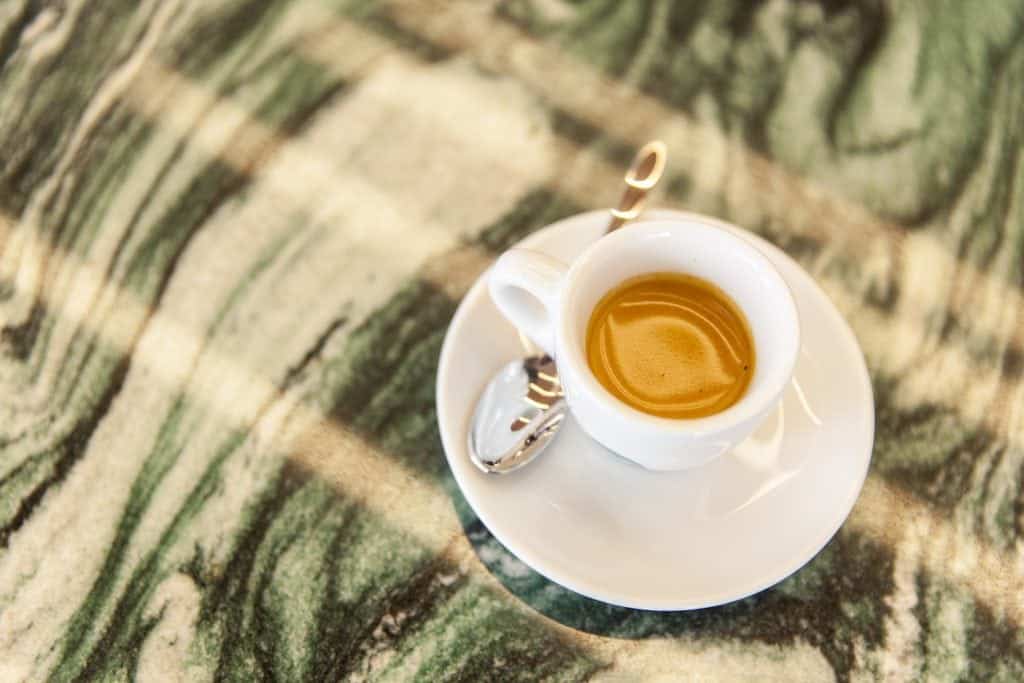 What this small neighbourhood cafe does really well is catching the attention of its regular customers. Especially when the small bar sits several big machines – Sanremo Opera coffee machine, Mahlkoenig Peak and Mahlkoenig EK43 "mini" grinders. All operated by skilled baristas!
COFFEE
Grüngasse 4, 8004 Zurich, Switzerland
Official website, Facebook
MAME
"MAME means 'beans' in Japanese. We wanted a name which is tiny enough that it stays in people's ears. A name that is easy to be read as well as still related to coffee," explains Emi Fukahori, Japanese barista and co-owner at MAME. She moved to Switzerland to study and then worked in the travel industry. Her partner in crime Mathieu Theis comes from France and in his case also, it was work that brought him to Zurich to work as an engineer. But how does it all lead to their common coffee story?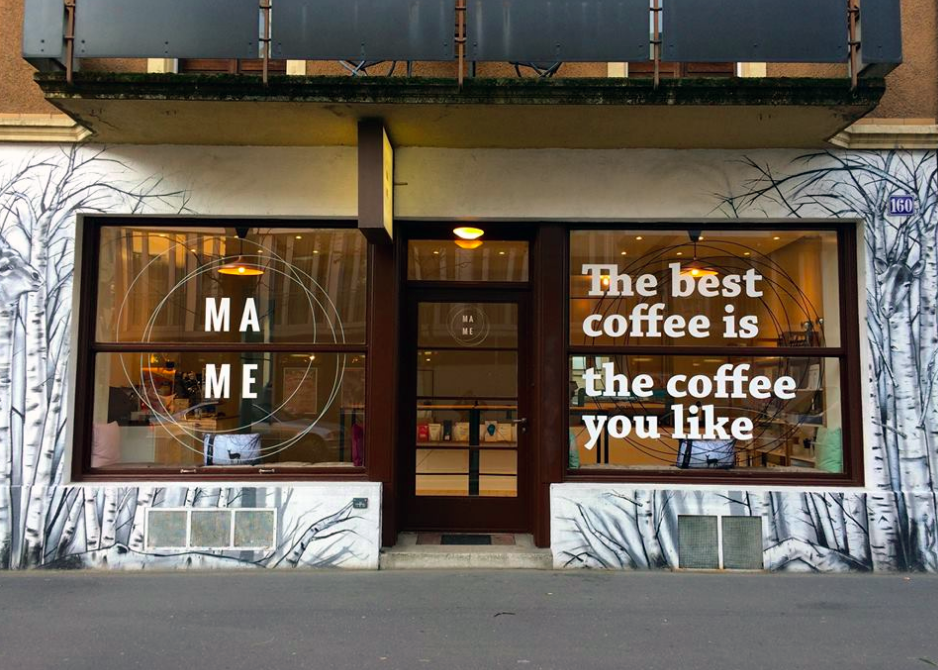 "We both started as home baristas, then competing, and decided to take a step further; opening our own cafe. We simply wish to live out of what we love doing."
MAME is located in the fifth district of Zurich – in the area where interesting things happen. With curated shops and concept restaurants it is an area full of creativity, a lively neighbourhood of locals and their families. What do Emi and Mathieu offer to this hip neighborhood?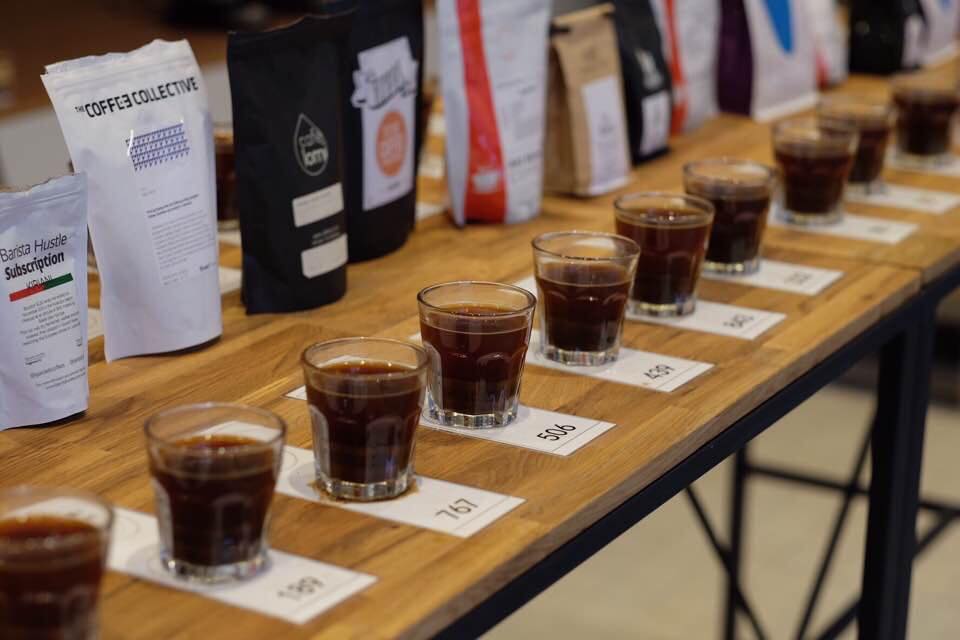 "We serve 3 types of coffees–'Classic' being chocolatey, 'Adventure' being fruity, 'Crazy' being complex and floral. For example, some people find it less enjoyable when acidity stands out in coffee. Then we suggest a chocolatey cup for them. When someone wants to try something new, we offer a fruity cup. If one wants to have an unusual cup, we recommend a floral cup," explains Emi.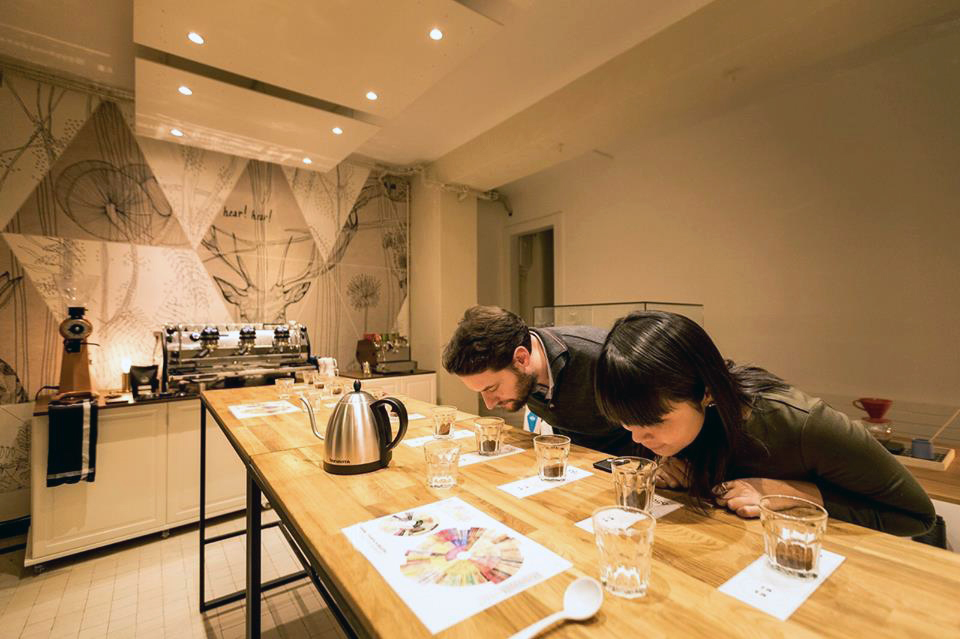 The main shop window displays a statement 'The best coffee is the coffee you like' which is the essential thought behind what Emi and Mathieu want to achieve. Let people experience coffee by themselves through barista courses, coffee degustations or simply by having a 'classic' cappuccino in the morning and an 'adventure' espresso in the afternoon. You can be sure they will be prepared professionally, using a wide range of coffees from all around the world, brewed with high-end machines such as Victoria Arduino Black Eagle (the competition model from WOC in Dublin) or a copper Mahlkoenig EK43.
MAME
Josefstrasse 160, 8005 Zurich, Switzerland
Official website, Facebook, Instagram
Swiss Barista Championship is due at the beginning of February 2017 and the preparations are in a full swing. We wish the next champion to be as successful in bringing fresh energy and passion for education to the speciality coffee scene in Switzerland as the three past barista champions from Zurich!