Third Wave Coffee in Basel first appeared in 2001 at Unternehmen Mitte, located in a huge building formerly housing a bank, only a minute walk from the town hall in Grossbasel, the city centre of Basel.
At Unternehmen Mitte, where once money and valuables were handled across the counter, nowadays ideas, talks and coffee dominate the trade in this cultural institution. Unternehmen Mitte eventually became the biggest and best-known cafe in Switzerland, featuring a co-working space, restaurant and cultural hub.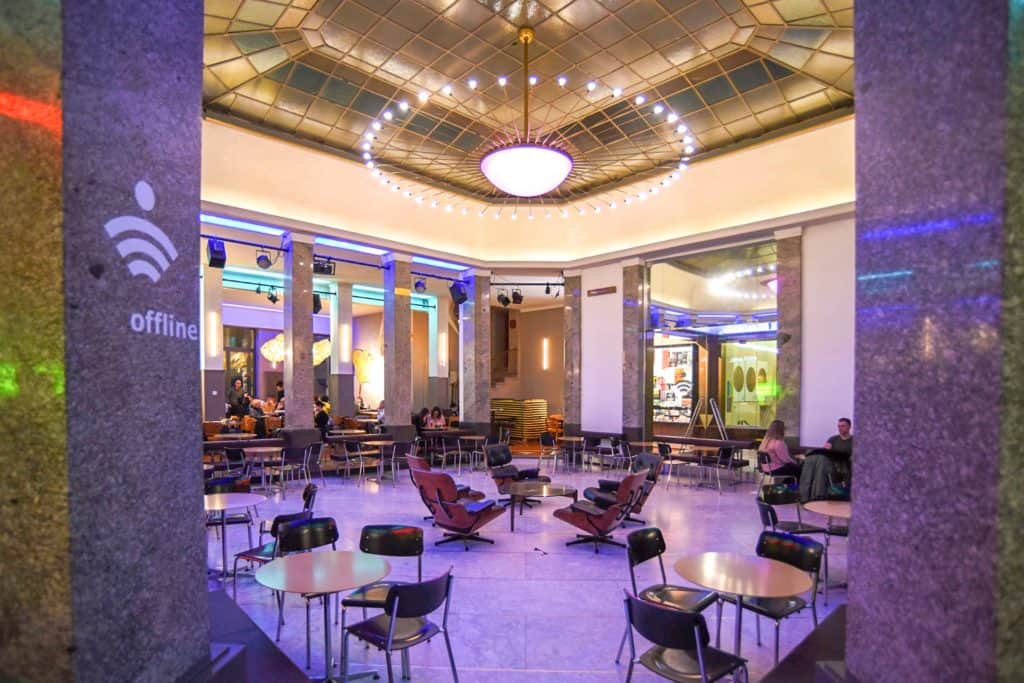 The institution founded by Georg Hasler, Thomas Tschopp and Daniel Häni allows its visitors to pursue their strengths and ideas, and this is also reflected behind the bar. It is also an open space where baristas make sure their guests are well taken care of.
Unternehmen Mitte is to thank for the foundation of Kaffeemacher, today known as a third-wave-coffee umbrella organisation running a cafe, a coffee academy, as well as managing a farm in Nicaragua. Kaffeemacher grew the ideas originated at Unternehmen Mitte and developed them further. Kaffeemacher founded both Café Frühling and Spring Coffee Roasters and grew the coffee culture in Basel immensely. The article portrays the progress of these ideas and companies as they developed.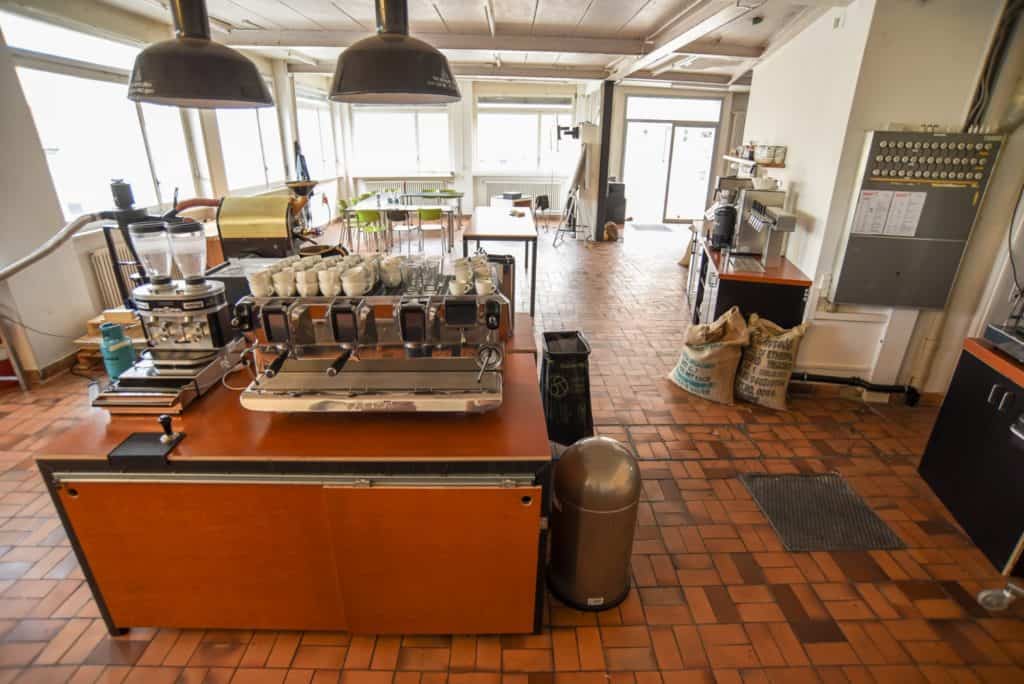 Kaffeemacher has established its name as a social business that aims to spread the coffee knowledge via its own coffee academy, building a network of coffee people and growing awareness of coffee quality. Thanks to their connections, they link the opposing ends of the supply chain: From the farm to the barista – from plant to cup.
Café Frühling – springtime for the community
In February 2012, a coffee academy was established in Münchenstein, a suburb of Basel, under the ownership of Unternehmen Mitte. It was founded by André Strittmatter and Benjamin Hohlmann, employees at Unternehmen Mitte. In July 2013, Café Frühling was established with the aim to focus on speciality coffee. The cafe is located on the other side of the river Rhine, in Kleinbasel quarter.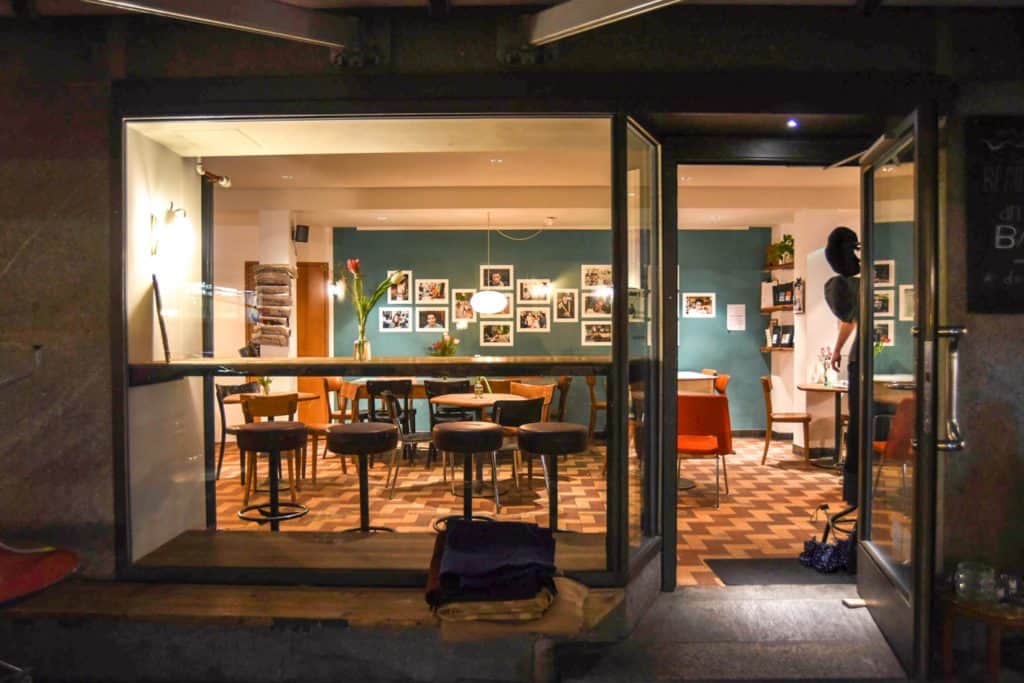 Café Frühling is a typical neighbourhood spot with a cosy atmosphere, serving great speciality coffee. At first glance, it might just appear as a nice cafe, but looking around, one notices that there is more to it than just baristas serving coffee. Customers can ask endless questions regarding their brews, while others simply enjoy the coffee house experience. Everyone from the neighbourhood comes on the weekdays, while people from further away make their way to Basel on the weekends.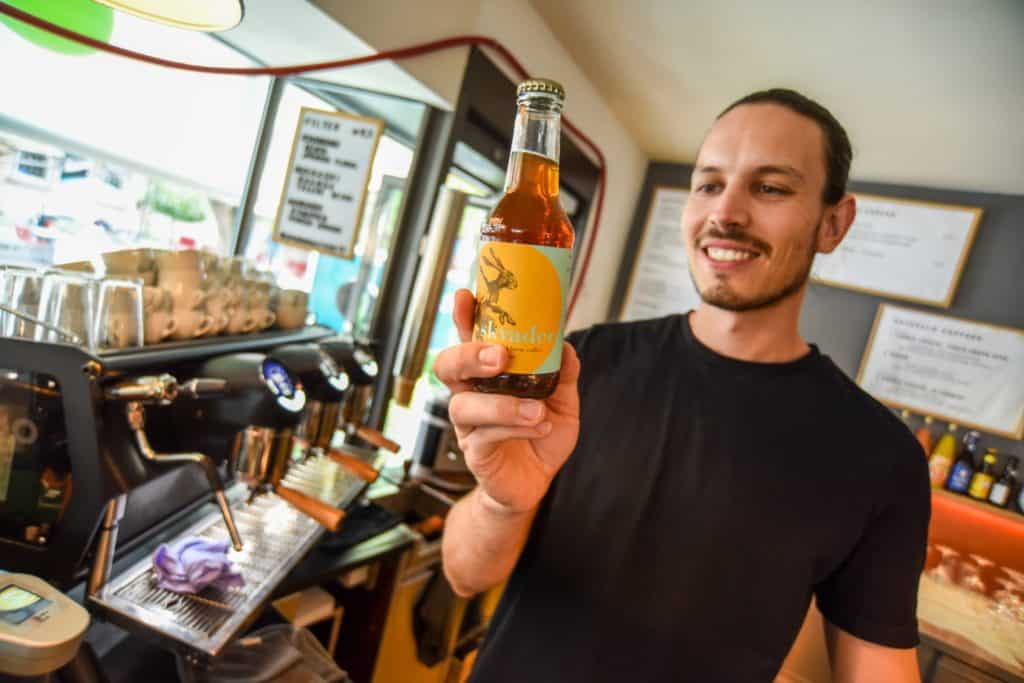 The coffee tourists especially will appreciate the espresso beverages from the three-group Sanremo Racer coffee machine. The menu, among other drinks, features also a cold-brew-tonic Skvader, brewed by Florian Wicki, a barista at Café Frühling. For this drink, Florian even makes his own tonic water. Here, every employee takes on a part of the responsibility to push Kaffeemacher further.
During the first years, AeroPress was the go-to brew method when serving filter coffee. Back then, the beans would also come from a variety of roasters. The cafe even hosted the Swiss AeroPress Championship 2013 and 2014. Nowadays the pour-over method is their chosen brew method. In the future, batch brew might be available to cater to the growing demand of customers. Café Frühling serves filters brewed only with beans from the associated roastery Spring Roasters.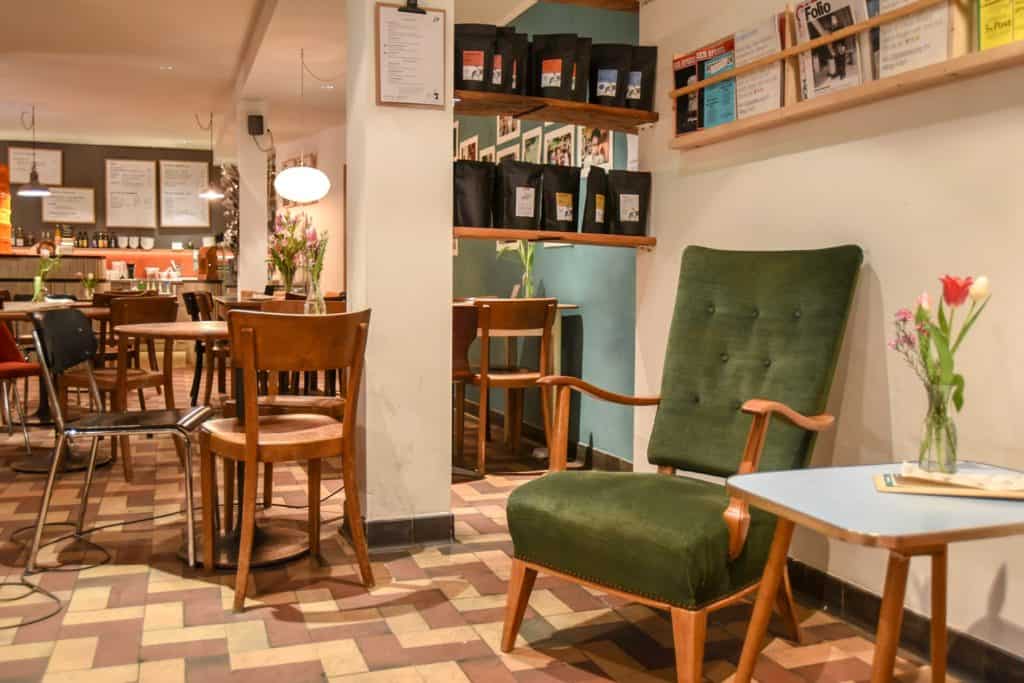 Klybeckstrasse 69, 4057 Basel, Switzerland
Website, Facebook, Instagram, Twitter
Educational work for in-depth knowledge
Benjamin Hohlmann and his brother Felix Hohlmann took ownership of the coffee academy which was previously run under Unternehmen Mitte, in December 2016 and named it Kaffeemacher.
At Kaffeemacher, the emphasis is on the farm-to-cup transparency. The academy provides extensive education to both baristas and consumers alike. Serving exquisite coffees at their Café Frühling is the result of their combined efforts. In the dialogue with their customers, Kaffeemacher went one step further by opening a new shop concept in September 2018. This shop is the visitors' first point of contact for getting more information on brewing and buying equipment. One can even get the perfect water for brewing coffee there for free. Modern and sophisticated equipment is also sold here.
Coming to Münchenstein, the rooms of the Kaffeemacher academy and their Spring Roasters roastery are open to anyone looking to learn more about the journey of the coffee bean from plant to cup. For this purpose, Kaffeemacher is offering coffee courses at the academy. From barista to water chemistry and sensory courses, through all sections of education, Kaffeemacher also functions as one of the biggest academies of La Cimbali and other roasters and machine producers, such as Sanremo or Victoria Arduino. Home baristas, as well as teams from international cafes come to learn from SCA-certified trainers. There are approximately a thousand participants per year.
Spring Roasters – the label for great coffee roasted in Basel
Felix Hohlmann worked as quality control at Henauer Kaffee in Zurich before he switched over to Kaffeemacher in August 2016, when they needed a roaster to control the Probatino sample roaster at the academy. Shortly after, he started his own Spring Roasters, working on a 12kg Diedrich roaster, focusing to supply Café Frühling. Kaffeemacher, which has got a co-roasting space adjacent to the bright rooms of the academy, lets other roasters use their equipment five times a year.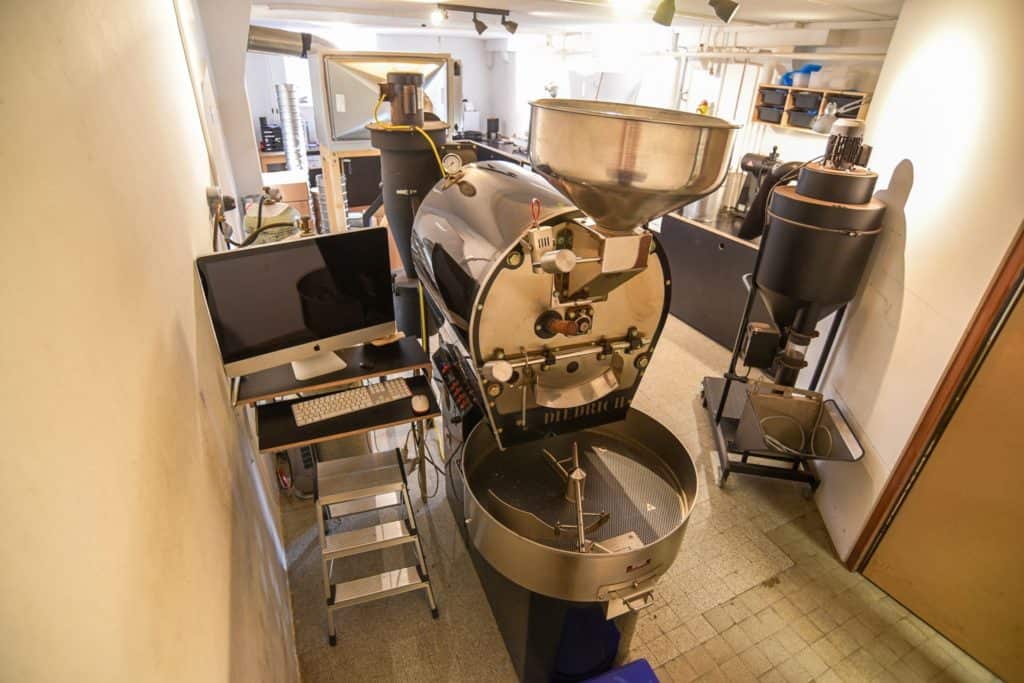 Kaffeemacher also offers the option to roast private-label coffees for those who like to have their own label, but do not have the knowledge in roasting. This solution is called "In the Name of", and thus, is marketed as a private-label roastery, nevertheless, coffees are roasted by Kaffeemacher.
As of September 2018, seven customers buy the Spring Roasters-labelled coffee, and Unternehmen Mitte is the biggest one of them. And here the circle closes again. What once used to be a launching pad to the Kaffeemacher company is nowadays a landing strip to their products.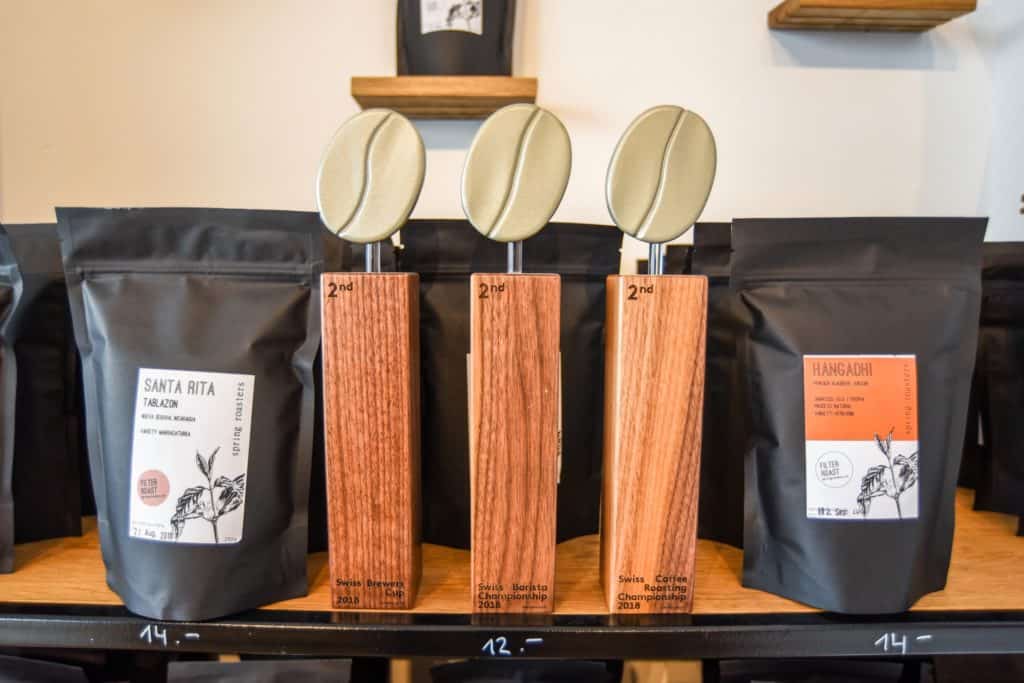 Spring Roasters supplied various barista champions with their beans, for example, the World Barista Champion 2018 Agnieszka Rojewska, who used their Colombian coffee from the La Palma y El Tucán farm for her presentation.
But it is not only the champions that Spring Roasters supports, their own team boasts several champion titles, too. During the Swiss Coffee Festival 2019, several of the Spring Roasters team placed second: Jael Lützelschwab who became Vice Barista Champion, or Benjamin Hohlmann, Vice Brewers Cup champion. In Coffee in Good Spirits, the second and the fourth places were taken by Demian Annaheim—the shop manager of Café Frühling—and Felix Hohlmann.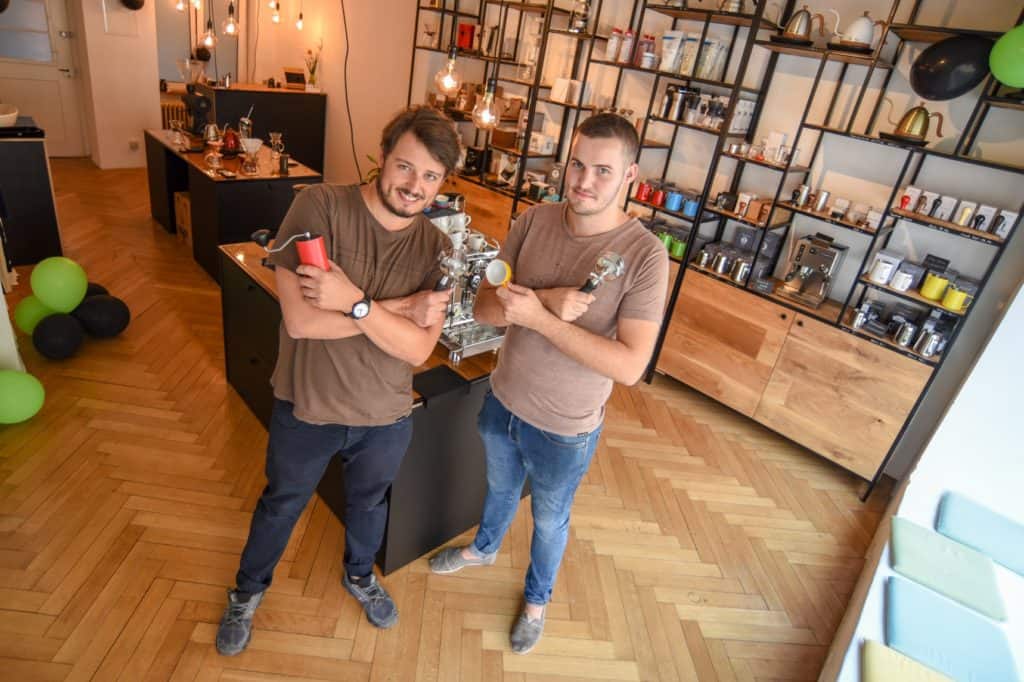 From plant to cup – Santa Rita coffee farm in Nicaragua
Going the extra mile to source the coffee with integrity, Kaffeemacher knows that a wealthy country like Switzerland with its high coffee consumption has an impact in the country of origin. Kaffeemacher owns 50% of Santa Rita coffee farm, in Nicaragua, which adds to the social-business aspect of the company. Today the most attention is paid to the people placed at the opposing ends of the speciality-coffee supply chain—to baristas and roasters, and to farmers and producers. It is rare to hear the incredible stories of the people who tie the industry ends together. Kaffeemacher fulfils this role.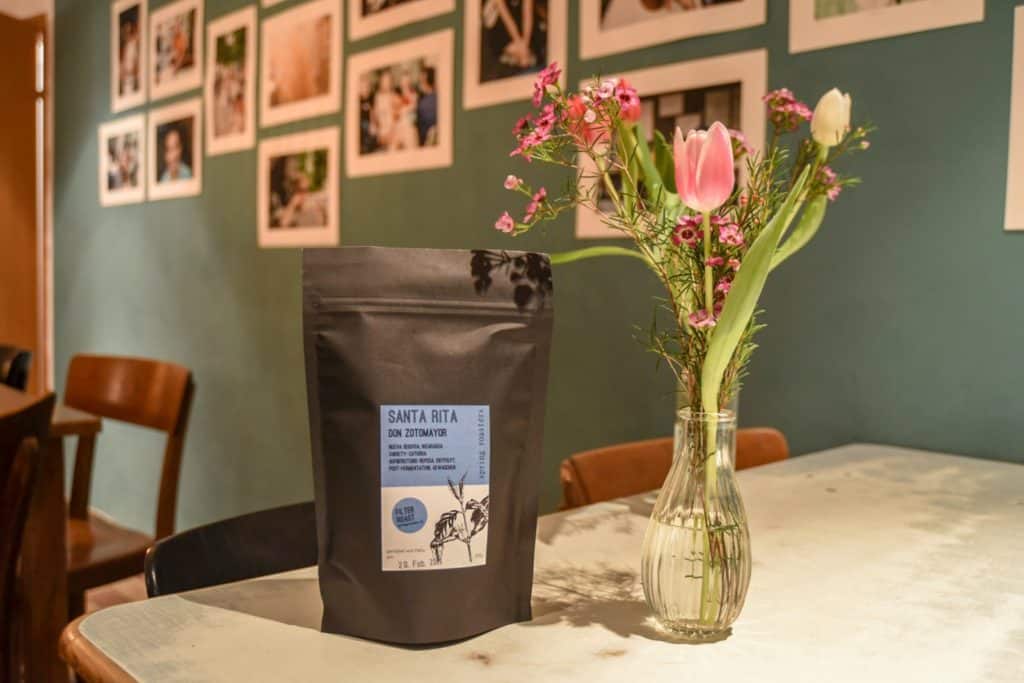 The academy can deliver valuable information from the origin and teach about the practices that go into producing high-quality coffee. This is thanks to Benjamin Hohlmann and Philipp Schallberger and their local experts working in Nicaragua; Tim Willems, who is the on-site quality manager and Roberto Castellano, the owner of the 3 ha Santa Rita coffee farm.
The team foster a mentorship-like connection with the farm, helping to increase the quality of their coffee. One way of supporting the wholesome circulation of fauna and flora at the farm is the diversity of fertilisation. Furthermore, Kaffeemacher has also acquired some additional space on the farm to experiment with new approaches to coffee growing. They test-grow many plants on their so-called 1,000-variety farm. The biggest of the 74 lots is the Leica, with 25 lots herein and totally delivering 1,8 t of coffee, whereas the smallest lot has so far yielded only 9 kg.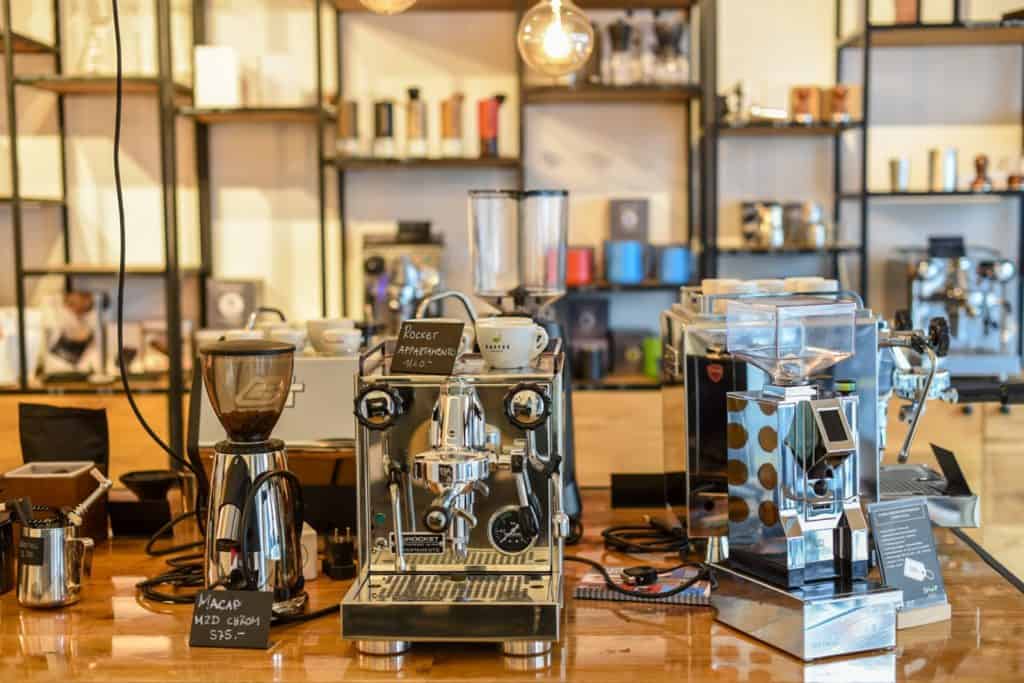 Thanks to the infrastructure at Santa Rita and the experiments already done with anaerobic fermentation, Don Zotomayor, a Caturra variety roasted for filter coffee, resulted in a well-balanced, sweet cup with notes of almond, honey, milk-chocolate and subtle acidity, with hints of berry notes. Half of the coffee was fermented in tanks for 48 h and the other half for 14 h only, which was key to its resulting flavour notes.
Felix Hohlmann emphasizes that their approach is not like some Coffee-Tinder—aimed at obtaining the best-graded coffee and moving on to someone else as soon as they demand change. It is their responsibility to let this anaerobic-fermentation project attain its full potential in order to increase in quality, alongside with a growing gain for the farmers, thus becoming role models for other coffee producers, serving coffee with positive control from plant to cup.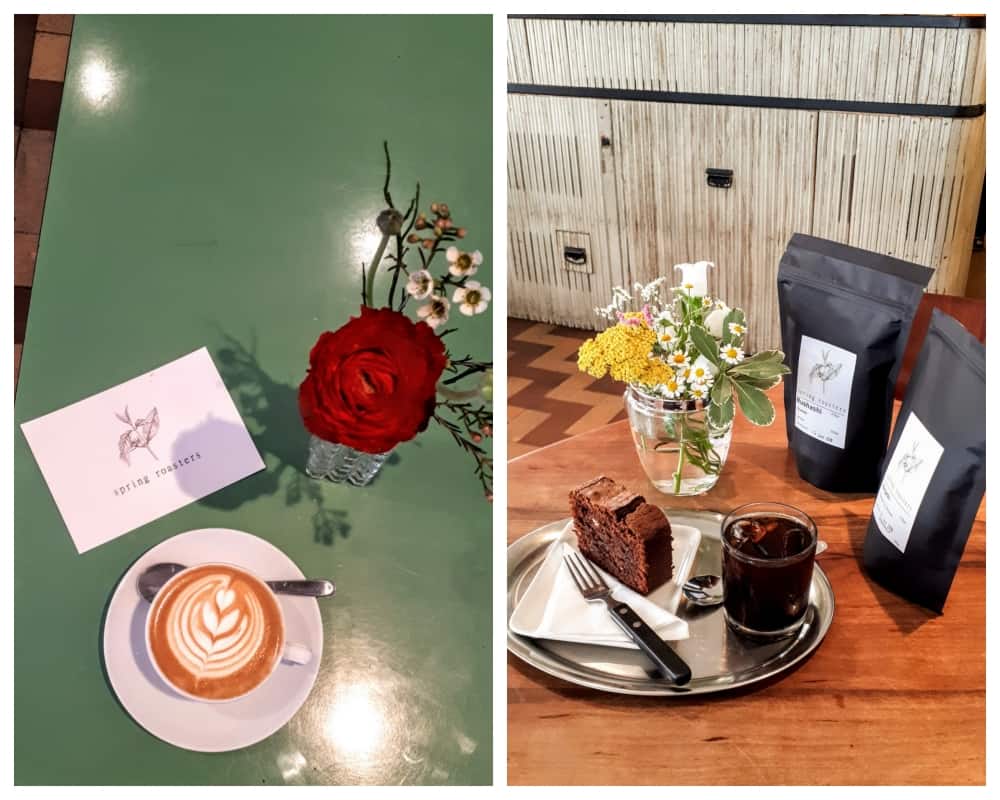 Springtime is here, so head over to Café Frühling, indulge a sweet cup of Spring Roasters' speciality coffee and discover your favourite drink in a new deeper way than ever experienced!