With most of Europe's coffee shops closed for the foreseeable, many baristas have lost their jobs, and no one is really sure what life will look like after the quarantine period passes. The coffee community is currently separated, meaning the only way that we can currently stay in touch with our customers is through social media. But, from this period of lockdown, the Quarantine Coffee Club is working to reunite the speciality coffee community.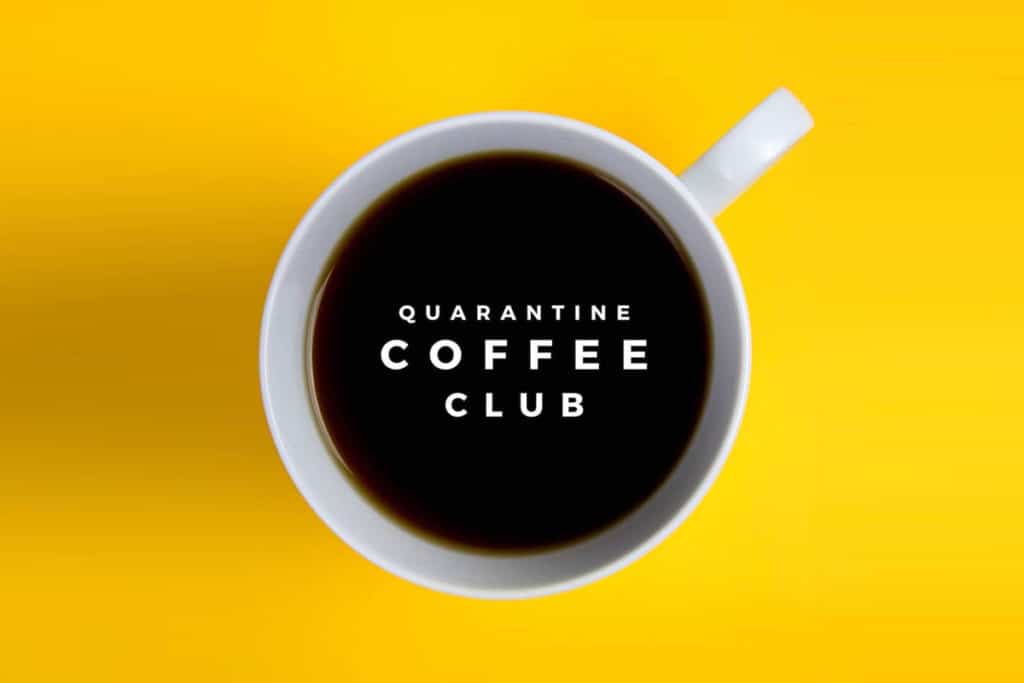 The Quarantine Coffee Club is a project born on Instagram, gathering the coffee professionals who are striving to tackle these difficult days as a community. The collective is made up of 22 coffee professionals from 19 different countries, connected with their fellow coffee lovers from home. The main idea behind the enterprise is to keep communication within the industry flowing, while also providing a few fantastic homebrew tricks for fellow coffee geeks and keep the vibe of the community alive.
The pros behind this project are Catherine Queiroz, Matt Winton and Tom Balerin, who are all baristas from MAME in Zürich, Switzerland. Catherine wanted to set up an Instagram which would unite the barista community:
"For baristas from all over the world, where we can honestly share how we are dealing with the quarantine and how we are brewing coffee at home."
The faces behind the Quarantine Coffee Club
Meet baristas at the top of the world coffee, including Lex Wenneker, Matt Winton, Nicole Battefeld, Daniel Munari, Athip Archalerttrakool and many more. The members of QCC come from every continent in the world and a variety of different walks of life. This is what makes the diverse content so quirky and engaging.
Most of the content at the QCC is oriented around coffee recipes. These coffee pros wanted to share their methods for (seriously) making coffee at home – but without the need for fancy equipment, or anything to over complicate things.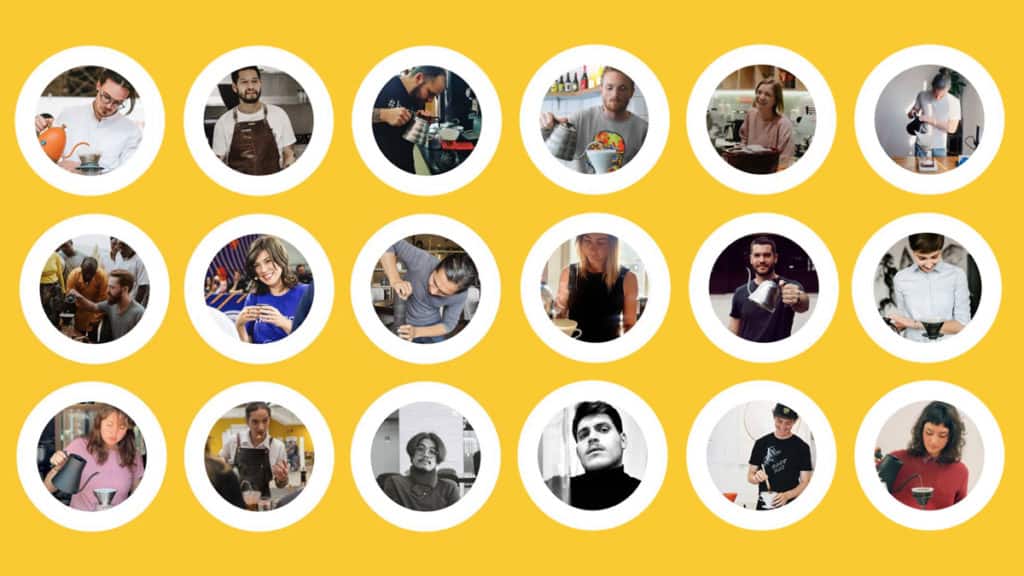 You can watch a huge range of insider video lessons including Daria Pinchuk or Michalis Katsiavos preparing cappuccino at home; Agnija Tilla showing how she roasts and then brews coffee at home; Pierre Tymms' simple home brewing recipe; learn how to prepare different types of coffee-based drinks with Hillary Mugasitsi; and a coffee cocktails class with Will Pitts.
"We learned along the way that what makes the specialty coffee scene so amazing, is all the people involved."
As the Quarantine Coffee Club grows as a fantastic educational platform, you can expect interviews with many interesting people from the coffee scene, including everyone from barista competition judges to coffee importers, coffee producers and farmers to scientists.
Coffee experts from various fields connect through live streams to talk about their experience in the coffee industry. The club ultimately aims to educate and entertain those stuck in quarantine at home.
"With such a special group of people, we are pretty sure that we can make the most of this difficult period of our lives. We can build something amazing, that will reach further and bring a lot of support to our coffee community."
Our favourite coffee brewing recipes: