A job of a barista is not always fun. Baristas are often expected to work long hours and provide exceptional customer service to demanding customers. No surprise that an escape for a little joke in the form of a coffee meme is a daily routine to many of them.
Alan Jarrar, aka 50percentarabica curates one of the most popular Instagram accounts, sharing a daily portion of humour to baristas and coffee geeks. With over 400 coffee memes in only six months, he is on the top of the game. We talked to Alan about his creative process and his most famous creations.
Alan, where did you get the idea of creating coffee memes?

I was feeling a bit down after a breakup and I was in my bed scrolling through funny pictures, thinking: "I need a joke.". One picture got my attention and I made a first coffee meme. Then I realized that the jokes are only a medium. Engaging with the community is priceless.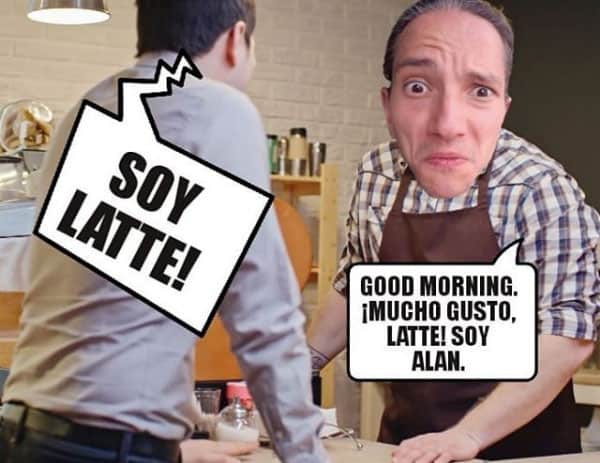 I met some amazing people along this short journey [Alan's first coffee meme was published on the 18th of April, 2019]. For example two lovely Colombian producers or a guy from Panama. I consider them good friends now. I'm in touch with lovely people and coffee professionals from England, Australia, Indonesia, Kenya, Brazil. The result is quite amazing.

What does 50percentarabica mean?

I am half Arabic. And I work as a barista. That makes me 50% arabica. Could that be more hilarious?
What was the most popular coffee meme so far?

A recent one! [in the time of writing it has 3162 likes and 162 comments]
Which coffee meme was the most difficult to make and why?

Probably most of the videos. I enjoy making videos. Usually, I cut a popular movie scene and insert dialogues into a coffee context. But if we're speaking pictures, since I'm learning Photoshop basics, it was putting Stephen Leighton's face into a famous painting by Michelangelo.
Do you often receive reactions from people you feature in your memes?

Tons of reactions, reposts, people making their own memes and sending them. I love how the community can relate and is sharing the fun big time. A lot of people tell me how it helps them to get through the busy shifts and makes them and their co-workers laugh. The responses I really love go like this: "Dude, I'm in my tears, laughing like crazy, lying under the counter. Customers are looking weirdly at me right now."

There were just a few bad responses. Just recently, calling me a racist, homophobic, sexist and whatever-ist and the person getting all vulgar while expressing herself. It was fascinating to observe those reactions. Those people can definitely learn how to chill more and how to take a joke. But 99.9% of reactions are laughter or even bigger laughter.
How much time do you spend creating them? What is your inspiration?
It depends on how complex they are, but usually half an hour to an hour a day. The Friends intro with baristas took me about 6 hours. I like that one.
Inspiration is literally everywhere I am and everywhere I look, not just in my café. Plus I have a 7 years' reservoir of memories working in speciality coffee.
You often talk about your "custies" – tell me about your cafe.

I work in a lovely café in Prague. It's called Typika, we serve coffee from Rusty Nails Coffee Roasters. We're good buddies there and most importantly, we have a great relationship with the owner. Otherwise, it's a usual – rushes, busy weekends, good coffees, regulars, lovely people, sometimes not so lovely people, great reviews, occasional bad review. You know, that's a coffee shop life.
What's your ambition with your speciality coffee meme & comedy channel?

Making a fortune and rule the world. Besides that, staying in touch with the community and baristas around the world. Collaborations. I'm thinking of a podcast as well. It's all very inspiring and humbling. I can see the value of it already.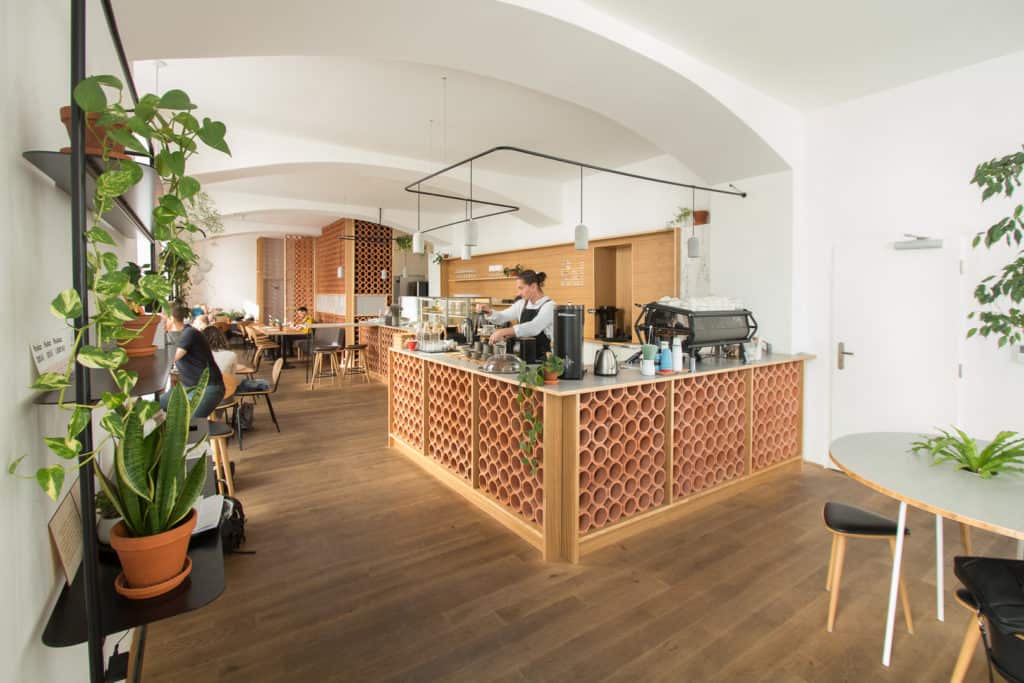 What else should people know about you?

I'm a simple man. I like long walks, good beer and cigars, I love my friends, and I love to be alone the most.