Rusty Nail's founder and Head Roaster, Rene Kralovic, told us: "I really went out there with the roasting. And I found the perfect partner for it, Peter [Kollar], and I was crazy enough and he was stupid enough to trust me we could do it. And from that point on, that was our story."
Rusty Nails Coffee Roasters is based in Brno, the Czech Republic. The roastery name is, as Rene explained, something that everybody is asking about. "It was based on a tattoo that I have on my right hand. When we were deciding to do the roastery, 'Rusty Nails' was the first thing that popped up in my mind."
Rene told us what makes coffee roasting so interesting and exciting to him: "It has got all the parts I need, I have the creative part, then I have production, evaluation and these kinds of things. It is a combination of those things that I like."

Rusty Nails stemmed from the passion for coffee, starting a roastery with no more knowledge then what they could have acquired reading online coffee forums and the essential guides, such as Scott Rao's Roaster's Companion. They learned simply by reading, tasting, gradually training their sensory skills. "When I started, I really was lacking clarity in [tasting] notes, and that has changed a lot. I cannot imagine tasting those roasts I did today. …starting [to roast] today, I would encourage the person to first go have some experience, learn from somebody who knows their stuff," Rene remembered his beginnings as a roaster.
There were two major milestones in the development of Rusty Nails Coffee Roasters, Rene pointed out. First, it was the special cup of filter coffee, a Kenyan Muteka, that Rene drank at Tim Wendelboe's in Oslo. "It changed the way I wanted to roast," Rene admitted and continued, "it had shaped us in the first years before we found our own signature." Having found their own approach to roasting, they went on to sign a lease on a bigger roastery space. It allowed them also to buy a bigger roaster. "[With the previous roaster] we were at the peak of our capacity, and it [the new space] was something that opened us up [to new possibilities]."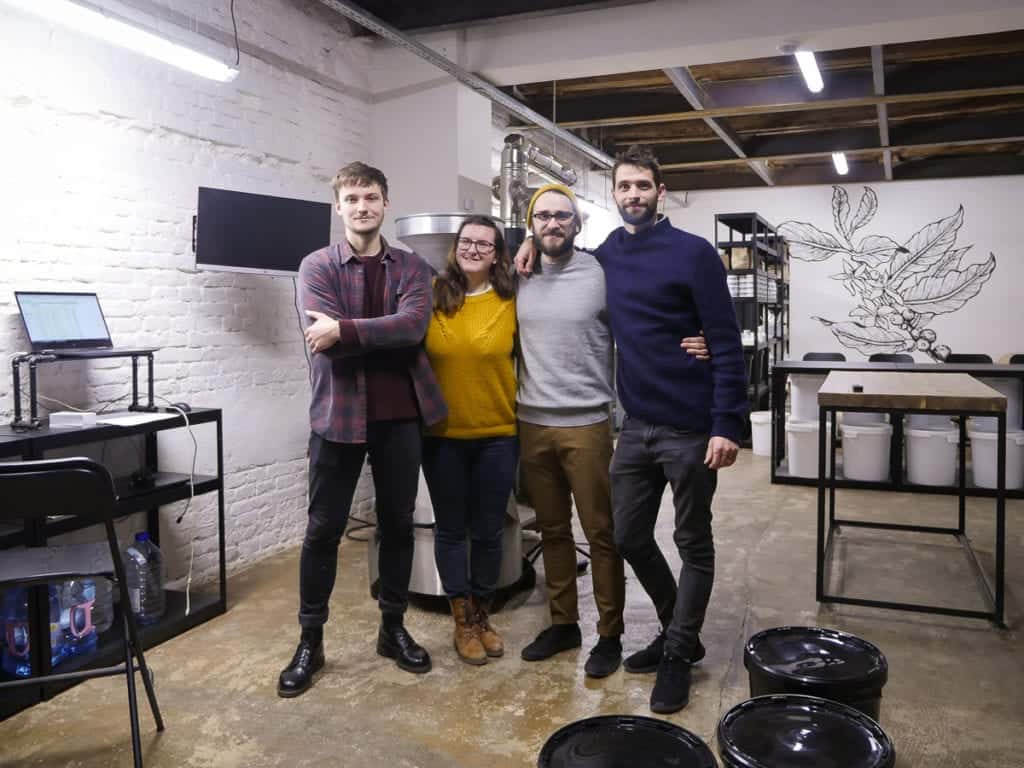 Rene might surprise you with his work hours. He remembers he'd always start roasting at 1 AM, a time that everyone else sleeps. He explains why: "I roasted at night which meant that I could also work during the day." He'd roast for six or seven hours and then continue to work with his team; packing and shipping the coffee and so on. The afternoons would be spent going through new samples before attacking the computer work. He would not finish before a late night though, and his sleep would only be a couple of hours before he'd get up to get to the roastery for yet another early start.
Rusty Nails have been working on bringing the roastery to their ideal image, but they say it is not entirely there, yet. They still can progress in order to be fully satisfied with the way the roastery works and looks. Besides for the roastery itself, they have a couple of other projects, too. Their current mission, one very close to their hearts, is Typika. A project that will aim to spread speciality coffee not only in the Czech Republic but also outside of its borders, has got its first Typika cafe in Prague. The original heart of Rusty Nails, SKØG Urban Hub, is a cafe they founded and from where they used to roast at first. It was very hip and edgy, but they did not stop there. Rene points out the difference between Rusty Nails now and then: "We are no longer 26. We see the world in a different way, and we also try to approach it in a different manner."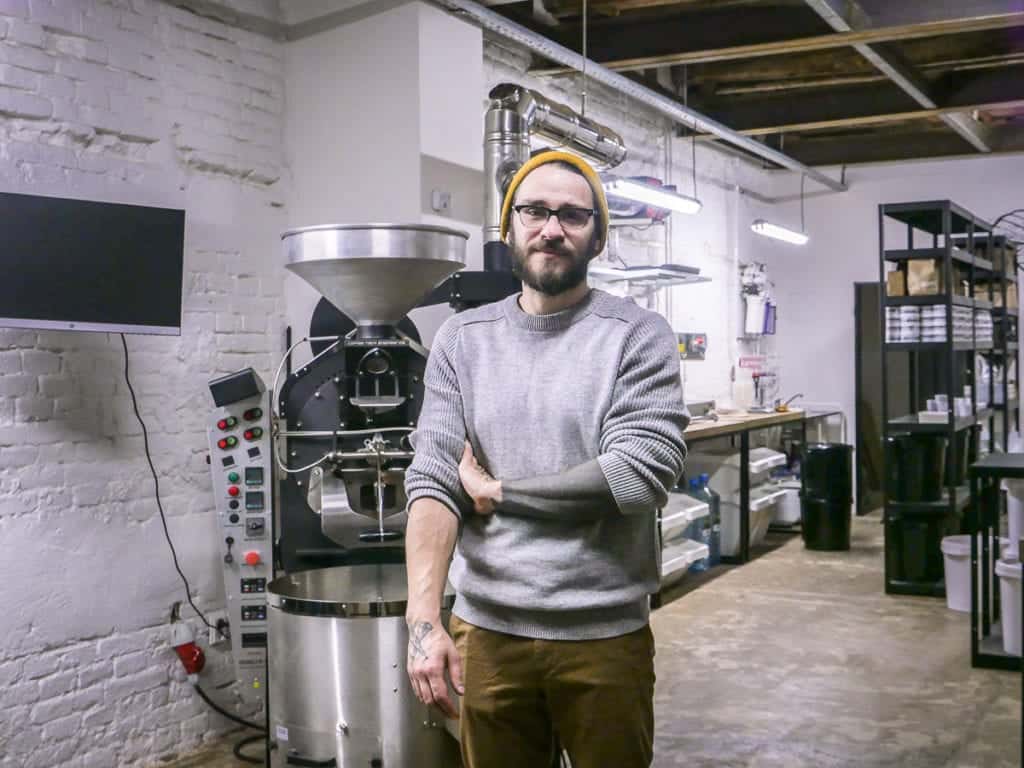 Rusty Nails see a growth in the popularity and trendiness of speciality coffee at cafes but realises it brings an increasing saturation of the market. "Eventually, some of the parts of the market will start falling apart, or will die off eventually, and then it will depend on how good your business model is."
Summarising what Rusty Nails Coffee Roasters stand for, Rene described their projects with a few words: "SKØG is definitely 'heart' and 'hard work' combined, for Rusty it is 'sleepless nights' and 'a huge push', and Typika is 'the vision'."