Our Barista Stories series has been long in the making. Since our first visits to cafes around Europe, we have met many amazing baristas who have had a number of interesting stories to share. We love the speciality coffee community exactly for the people building it and are thrilled to introduce some of those individuals to you.
Baristas truly are the ones who contribute to the atmosphere in the cafe massively and are the key reason why we'd revisit.
Read on to meet Tom Balerin, brewing your daily cup of coffee at Origo in Bucharest.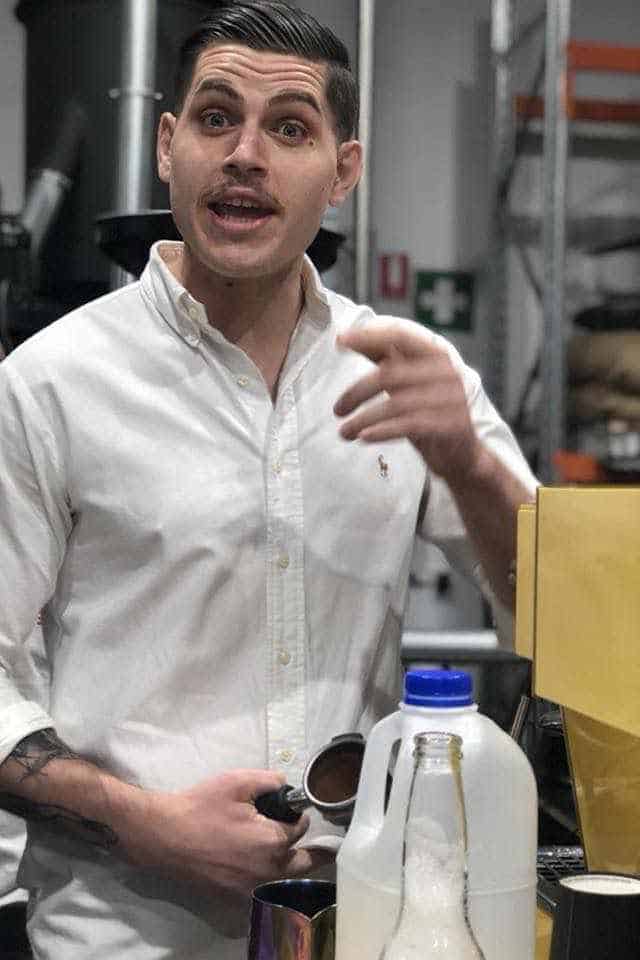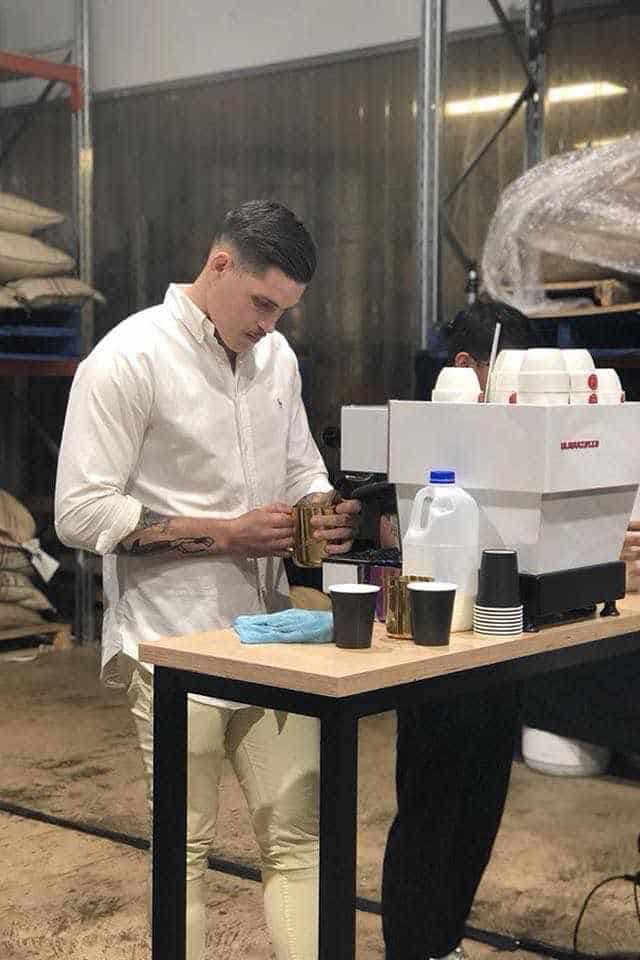 Tom Balerin is a 23 years old French, working as a barista and quality manager at Origo, which is also a roastery, located in the Romanian capital, Bucharest. He works half the time at the cafe and half the time at the roastery. You may be surprised that Tom has only worked in coffee for a year, and a big part of it was actually in Australia.
A few questions for Tom Balerin
What led you to coffee? Could you describe the moment or situation that made you decide to become a barista?
Actually, it was a knee injury. I was in Canberra, Australia to play rugby, but after some injuries, I had decided to stop my career in the rugby world. I would spend my time at The Cupping Room (that belongs to Ona [Canberra's speciality coffee roaster]) and drank my first speciality coffee cup. I remember it was a Pacamara from Finca Himalaya in El Salvador.
After travelling around Australia, I got inspired by Cruze Coffee, in Cairns, where I kept drinking espresso and somehow I became curious to see how people were working there with passion and a smile on their faces. I got also impressed how the coffee taste was different the ones I had previously in my life at other cafes and how many different varieties of coffee you can drink in a few hours spent at a cafe.
So I started watching Youtube videos to understand what speciality coffee actually meant. I found some videos about biodiversity, origin, taste, chemistry, science and some barista competition videos, but also the human factor of the speciality coffee industry. I was completely surprised and fascinated by that, I didn't expect to see how complex it could be to prepare a cup of coffee. This is how I realised I wanted to be part of this world and start building a career. A new challenge was born for me!
What is the funniest thing that you have experienced behind the bar? Can you recall any embarrassing moment?
Actually, the same moment can be considered as funny and as embarrassing. I have been asked to serve a Babyccino and I have actually thought it was a smaller cappuccino made for kids. So, yeah, I spent my two first weeks as a barista offering coffee to kids… I guess I can apologise one more time to the parents of these kids.
What would you do if you were not working in coffee?
BBQ chef! No, seriously, playing rugby was my dream but the competition between young players to become professional is huge in France. I guess I would've been playing rugby in the US if I had had a decent knee. Or, I would have been a fisherman/scuba diver, like my father.
What is an unusual habit or hobby that you love?
Scuba diving, fishing and spending time in the south of France with friends and family. I'm practising Crossfit too.
Also, I am working on my first humanitarian project, in cooperation with some friends, in order to provide rugby equipment (clothes, balls, shoes) for some associations in Central America.
Looking back, what one thing would you wish to know when you were starting to work as a barista?
Maybe how to make a Babyccino?
Talking seriously now, I'm very happy and proud of my first year in this industry because I've got involved in amazing projects and I already got the chance to meet some of the most inspiring coffee people in Europe and Australia. However, I am still at the beginning of my journey and I need to keep working hard, break some rules and be able to learn by having a different approach to coffee. For instance, cities like London or Berlin can sound more attractive than Bucharest to have a career as a barista, but many factors convinced me that coming to Bucharest was actually the best option to grow in this field.
So, to sum it up, there is nothing I wish I would have known when I started to work as a barista. Not knowing much helped me to build my own agenda on how to improve myself in a way that fits with my personality. So far, it helped me a lot, as I had to find out the information that I needed by myself in order to get better. I believe we learn more efficiently when we are able to identify what are our strengths and weaknesses are, so we can then find out how to solve problems that we can eventually encounter as baristas.
I just know that I like being challenged, especially by the customers, because they are the final user of what we put in a cup.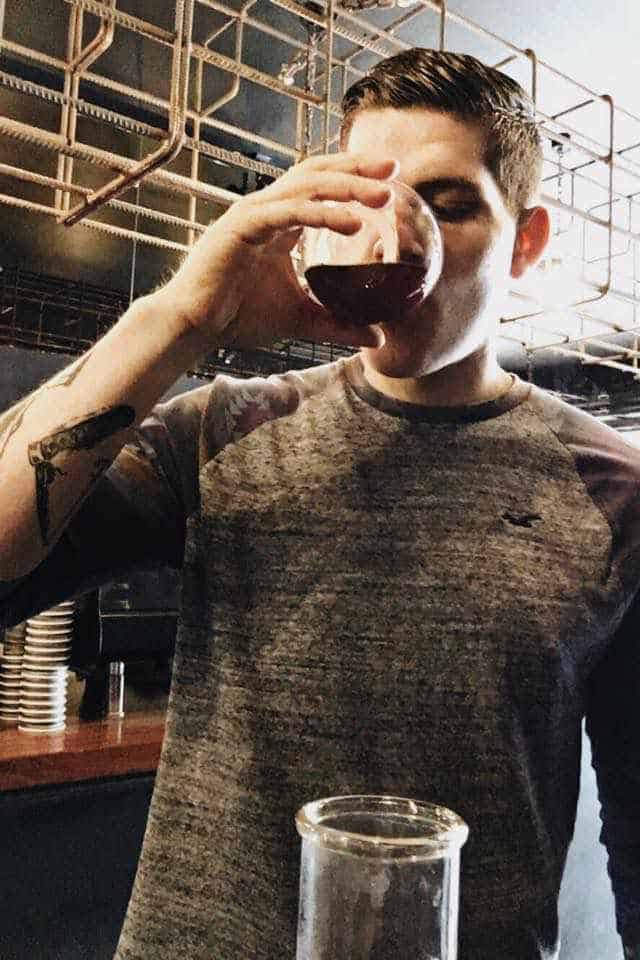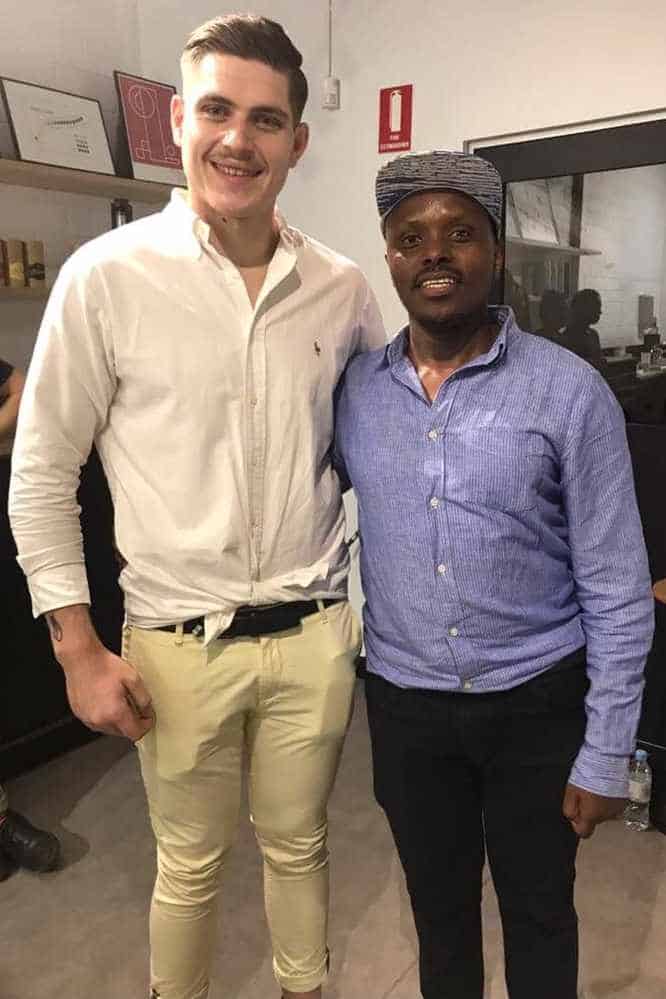 What qualities set a good and a great barista apart?
Firstly, ENJOYING EVERY DAY!
Secondly, for me, a good and a great barista need numerous skills, but the most important ones are passion and the capacity to work with a team. Discipline and organizational skills are also important. And obviously, we should all keep our ego at home.
Finally, you should be open-minded, accept feedback and work hard!
As a barista, I believe the role isn't to give every time the most expensive or "the best" coffee, but being able to extract the best from each coffee we get and being able to put a value in that, rather than create an 'idea' about origin, variety, and so on.
Sharing the same value for each cup of coffee is essential.
What is the one thing that you would miss the most if you could not work as a barista/in coffee anymore?
Social interactions.
Imagine the perfect day in your city. Perhaps you have an old friend visiting. What would be top 3 to 5 activities or places you would show them?
For sure a coffee tour. I have been in Bucharest for two months, so it is quite difficult because I have not had the chance to go everywhere. But besides Origo, where I work, I really like Bandit.
I can also suggest some of the good cafes in Sydney, where I spent a year. For example The Reformatory Caféine Lab, Normcore, Reuben Hills and Paramount Coffee Project, Regiment, Skittle lane, Toby's Estate Roastery, Artificier.
What do you consider some of the best experiences you have had in coffee so far?
If I need to choose, here are four, and trust me, it's not easy because I consider all my experiences with the same values!
The cupping room (ONA): The first cup of coffee which made me understand what speciality coffee is.
Collective Roasting Solution: This team are just amazing. Thanks to them, many cafes who don't have the facilities to roast their own coffee can, from now on, do their own roasting, using 4 roasting machines Collective Roasting Solution rents to these cafes. They often organise events, some of them being helpful for me, as I got the chance to learn a lot!
James Richard Craig is the definition of a humble and hard-working person. James taught me how to roast, and he helped move forward in my continuous development in the coffee industry.
Amsterdam WBC 2018: Last, but not least, is the opportunity to be part of Adrian-Gabriel Avasilcai's World Barista Championship coaching team. An experience that I can only be grateful for, helping me to grow even more. I met some very nice people and realised why I am in this coffee world! Amsterdam was so great!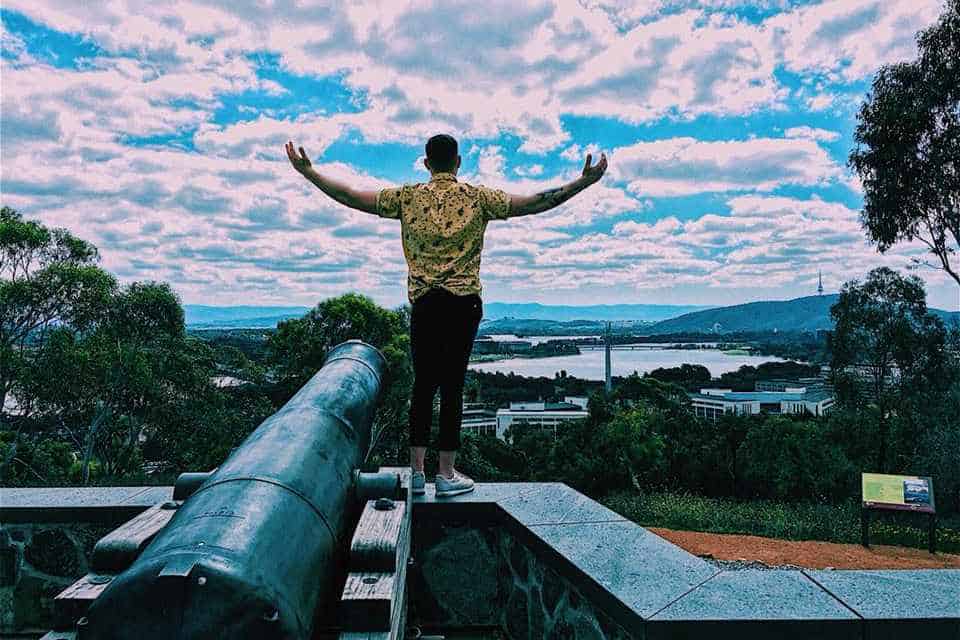 Quick Fire Question
Would you serve filter coffee with milk, if asked for it?
Yes, but I would try to explain first how the filter coffee can be good without milk.
Do you ever take sugar with your coffee?
No, I like to taste the coffee the way it's supposed to be.
Espresso or Filter coffee?
BOTH!
Do you aim for Sweetness, Acidity, or Body?
A balance between all of them is perfect.
Milky or Black?
Blacky.
Slurp or Spit?
Slurp.
Sit in or Take Away?
At the bar.
Cake or Pastry with your coffee?
Nono, just coffee.
What is your wifi password in a cafe?
I don't really know.