Welcome to the seventh edition of the Mixtape series! So far we have had a fair number of great people putting together their choice of favourite tunes: be it baristas, roasters.. maybe even people who "only" document coffee!
It is fair to say that number seven is quite special then, a nice number, innit! Even more so, that this mixtape series episode presents a playlist by a musician!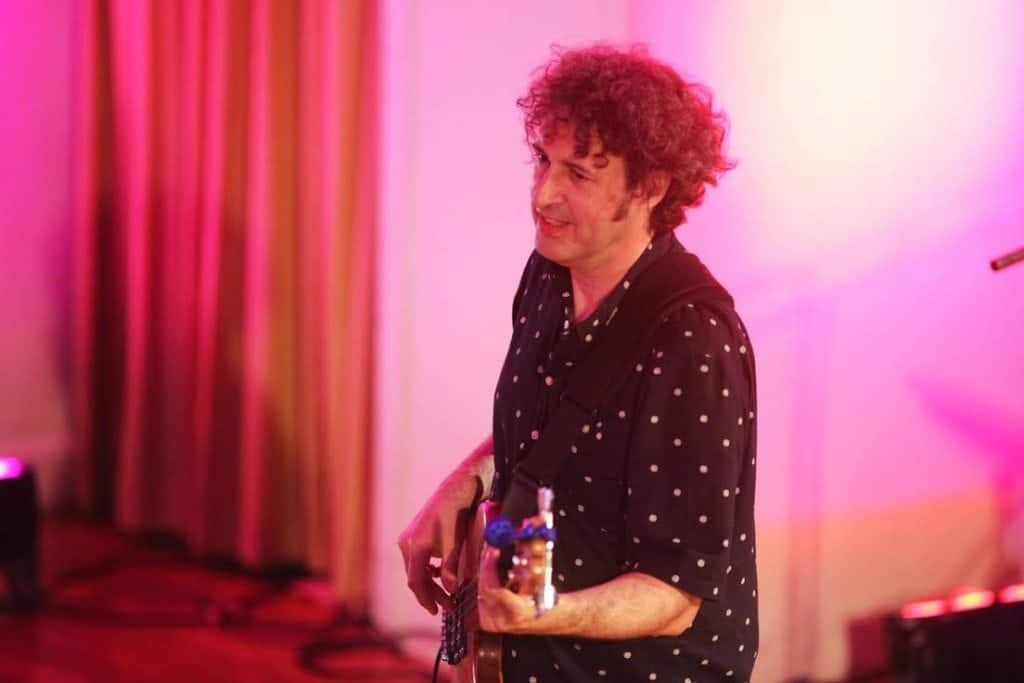 Phil Wain is not unknown on the European Coffee Scene. Based in London, UK, he works in various fields, channeling plenty of knowledge and good connections from many interesting professions.
For decades Phil has been drinking the one beverage we have all in common – coffee, we are talking about coffee! – and since 2008 he has also been writing about it, as the scene has been continuously growing. Through his independency of employment he has had the chance to learn from countless coffee professionals. From being an independent writer he branched out as a writer and reviewer for Derek Lamberton's London's Best Coffee app until he was generating most of the content, and finally became the editor running the app and producing the majority of the content.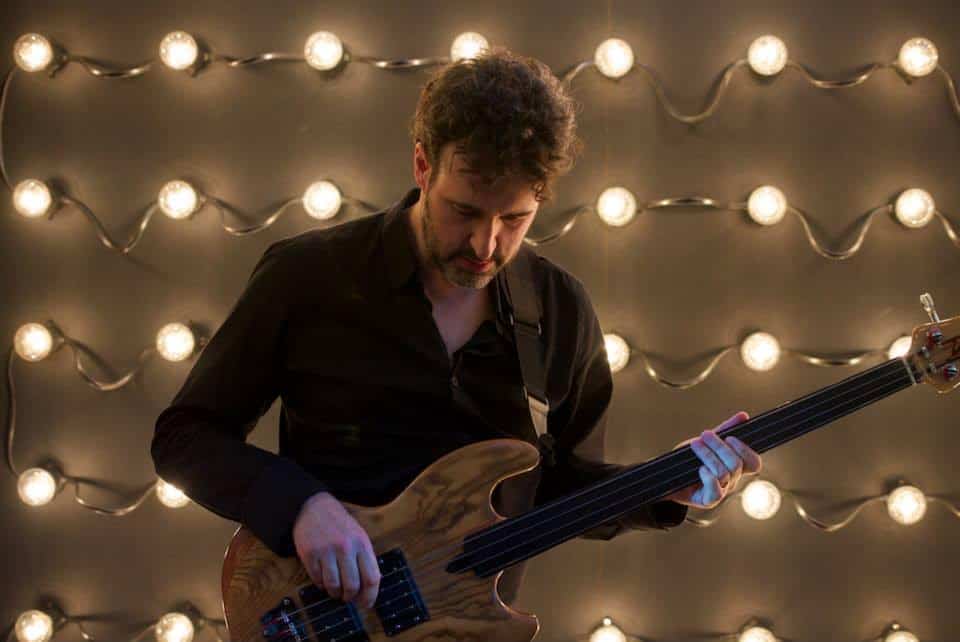 For us at European Coffee Trip, Phil is one of the people inherent to the coffee scene in London. He enjoys sharing his discoveries, ideas and feedback from the coffee world, and we enjoy reading his work!
Today though, he is your DJ!
As a musician, Phil's path evolved from self-taught jazz to being well-established bass guitarist, in diverse genres and styles of music, be it anywhere between Ghana or Bulgaria, or Scottish folk. His current obsession is the various musics of Brazil.
Phil has achieved great appreciation and played with many great musicians, currently performing in a range of trios with a great percussionist from Bahia – Jansen Santana. As if that is not enough, he played on grand stages, such as the Royal Albert Hall in London, UK.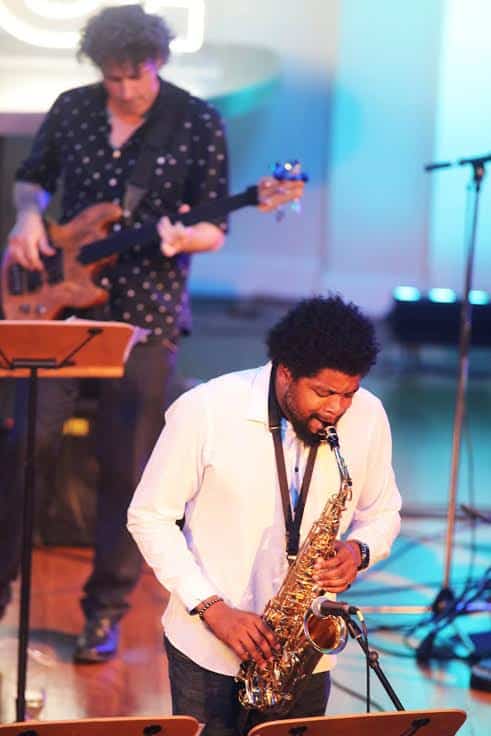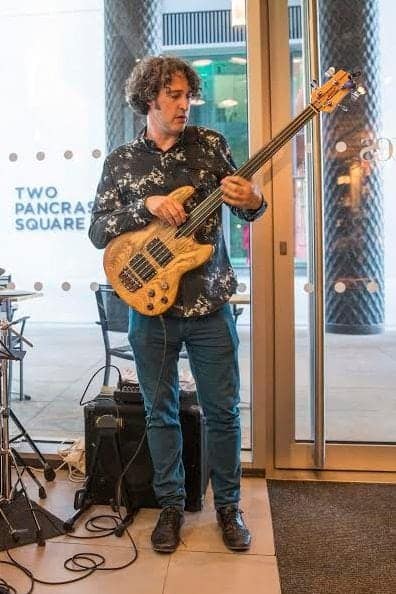 His current music mission is to bring jazz music to many types of audience. His wife is securing jazz gigs for Phil and his group of jazz friends. If you are based in London, a big chance is you might pop into one of the major supermarkets and see Phil's trio playing jazz music to an impromptu audience. Or you might visit one of the regular events in a large public square in King's Cross. And since you are there, take the opportunity to stop by for a great coffee in Caravan nearby, or pick up some beans for home!
Listen to Phil's playlist, while reading his answers on the coffee scene in London!
Tracklist:
1 – Bilongo – Richard Bona
2 – I Can't Help It – Michael Jackson
3 – Watermelon Man – Bernie Worrell
4 – Colibri – Incognito
5 – Afro Blue – feat. Erykah Badu – Robert Glasper Experiment
6 – Ray Gun (feat. DOOM) – Ghostface Killah
7 – The House That Nat Built – Kenny Garrett
8 – King Tubby Meets The Rockers – Ernest Ranglin
9 – Trying To Be Cool – Phoenix
10 – Voodoo Child (Slight Return) – Nguyên Lê
11 – Tiro Ao Álvaro – Elis Regina
12 – Brasil Pandeiro – Novos Baianos
13 – Flim – Aphex Twin
When did you become interested in playing a bass guitar?
I grew up in the 70s and we were spoiled for music. At school I listened to rock, funk and blues and borrowed a lot of records from the library – vinyl in those days. There was also a reggae club in town with homemade speakers. Both these sources led me to bass frequencies. I also thought four strings would be easier – which it is – to a point. I listened to Jack Bruce (Cream), John Paul Jones (Led Zeppelin) and James Jamerson (Motown) and the reggae guys and I persuaded my parents to buy me a bass for my birthday.
Coffee and music are obviously two of your great interests. Where there times you prioritised one over the other? What made coffee so attractive to you?
Through the 80s and 90s, music obviously took precedence. In those days I bought beans from Italian delis and used a french press or percolator. Music was my love – I probably drank more tea. In the 90s I used to rehearse in Stockwell near Brixton and there were a lot of Portuguese cafes so I drank galao and other Portuguese coffee based drinks. In the 90s and 2000s I visited America often with my wife and she introduced me to Peets in California and we visited Seattle.
When the speciality coffee scene developed in London (after the big chains) in about 2008-9 it was always very linked with music and art. Many of the coffee people were (and are) also musicians, artists and the like – creative people. Jeremy Challender (Prufrock) was a jazz pianist, for instance. We did set up jazz gigs in coffee shops for years although in the supermarkets we are bringing jazz to even more diverse audiences.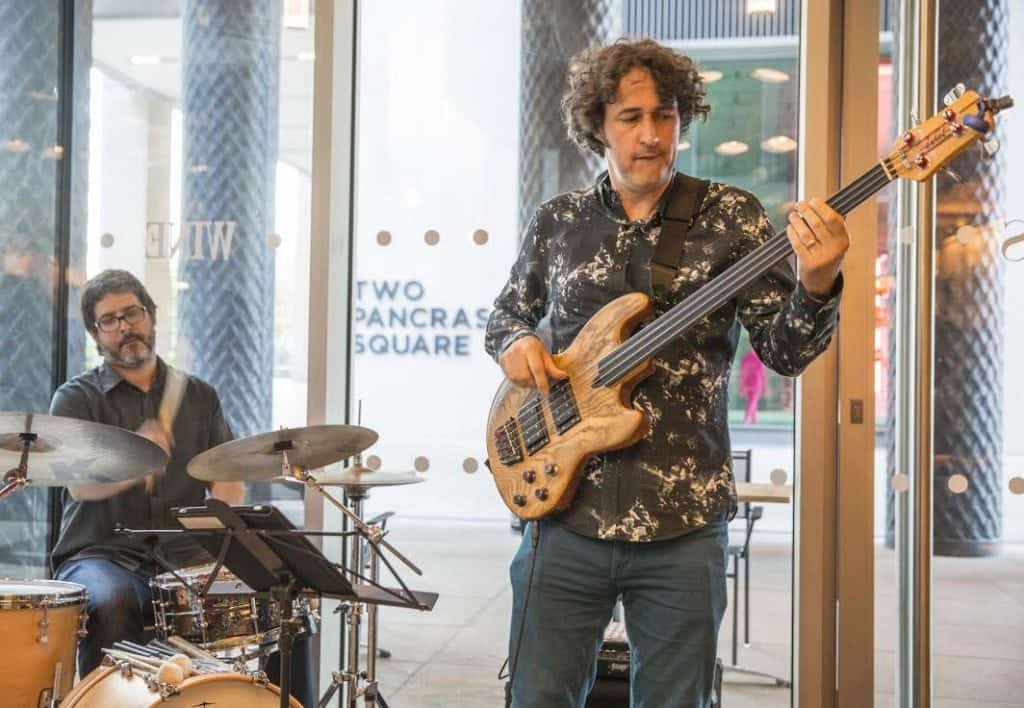 Neither coffee nor jazz are my main incomes – both are more like beloved hobbies and I am an amateur in the true sense of the word (from the root meaning – a lover). Coffee, music, and also the dyslexia and education work I am involved in all create connections between people and each interest feeds the other. I've always been more of a polymath or dabbler than a specialist – that's how my mind works – so I switch between learning about music, about coffee, about dyslexia…many things.
Coffee's attraction to me comes through firstly the social aspect – for one thing going to work is more pleasant if you stop for a great coffee on the way. Then it brings people together socially and it connects you with diverse people. Then there is the ethical aspect, I have always been interested in this and, although it's easy to be superficial about the benefits of direct trade – the speciality coffee business can make a real difference to coffee producers. Thirdly and most importantly, there's the taste and the excitement of learning alongside a very young industry in terms of third wave coffee. We are all learning together.
Although there are many, many people who know so much more than us, we can only be a few years behind. This has driven me to learn more, alongside lovely people and develop my palate and my sensory abilities, learning more about neurogastronomy for instance which has influenced my enjoyment of food and drink generally.
I think for most of us that were drinking coffee in the nineties or before, are most days reminded how exciting the tastes of coffee can be in comparison!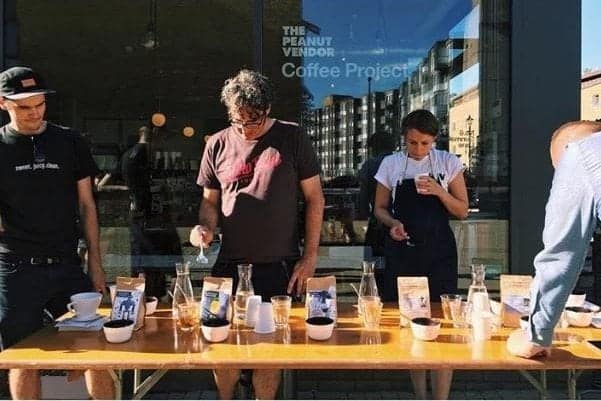 What do you enjoy about the best cafes in London? Where do you think is the highest potential for growth in quality?
London has on the most part avoided the 'arrogant superstar barista' thing. When I first met people like Gwilym Davies or Ben Townsend (London School of Coffee) I was a complete novice but people like Gwilym or Ben never treated people like that and the scene has grown in their image. It can be a bit 'trendy' in that many London cafes copy each other but in a few short years the industry has grown a lot. We can now taste a great variety of roasters' coffee and meet baristas from all over the world.
There is a still a lot to do in terms of educating the public and I am very interested in ideas that seek to educate and draw people in (without patronising). Hospitality is always highlighted as an area for potential improvement, and also I'd like to see even more diversity of cafes.
I think there is potential for a 'winelist' approach in some cafes. Restaurants usually offer a range of prices of wine. So maybe some cafes could offer cheaper lower scoring coffee, exclusive lots priced comparatively higher and coffees in between? Of course this has to work with roasted coffee – a product that quickly goes stale. Perhaps it is best suited to tea – and I would be excited to see better teas in London.
We are lucky enough to taste maybe the top 1-3% of coffees in terms of quality for a relatively small amount of money. We couldn't dream of affording to taste the top 2% of wines or sushi. This makes great coffee a potentially very democratic affordable luxury. I think we sometimes don't do a great job of presenting it as the great luxury it is.
What would a dream cafe look like to customer Phil?
I am a sucker for well made pourover coffee. I am happy that batch brew is now common and good batch brew more common than before. I love great espresso but the ideal coffee shop for me would be a space, not too busy, that serves a range of filter coffees with a different coffee to surprise me often. There would be a bar to sit and chat with staff while the staff would introduce customers to each other. There would be great tea, draught kombucha and cascara, interesting sodas and the finest of pastries. Maybe a chef in house, maybe not – but only a unique adventurous chef. And then there would be a great music soundtrack!
Phil Wain has been observing and writing about the development of the London coffee scene since 2008. After creating and curating his own London coffee map since 2010 he took over editorship of London's Best Coffee app and website which has been leading people to quality cafes since. He is an active jazz musician and coffee writer.