Our Barista Stories series has been long in the making. Since our first visits to cafes around Europe, we have met many amazing baristas who have had a number of interesting stories to share. We love the speciality coffee community exactly for the people building it and are thrilled to introduce some of those individuals to you.
Baristas truly are the ones who contribute to the atmosphere in the cafe massively and are the key reason why we'd revisit.
Read on to meet Lisa-Laura Verhoest, brewing your daily cup of coffee at Climpson & Sons in London.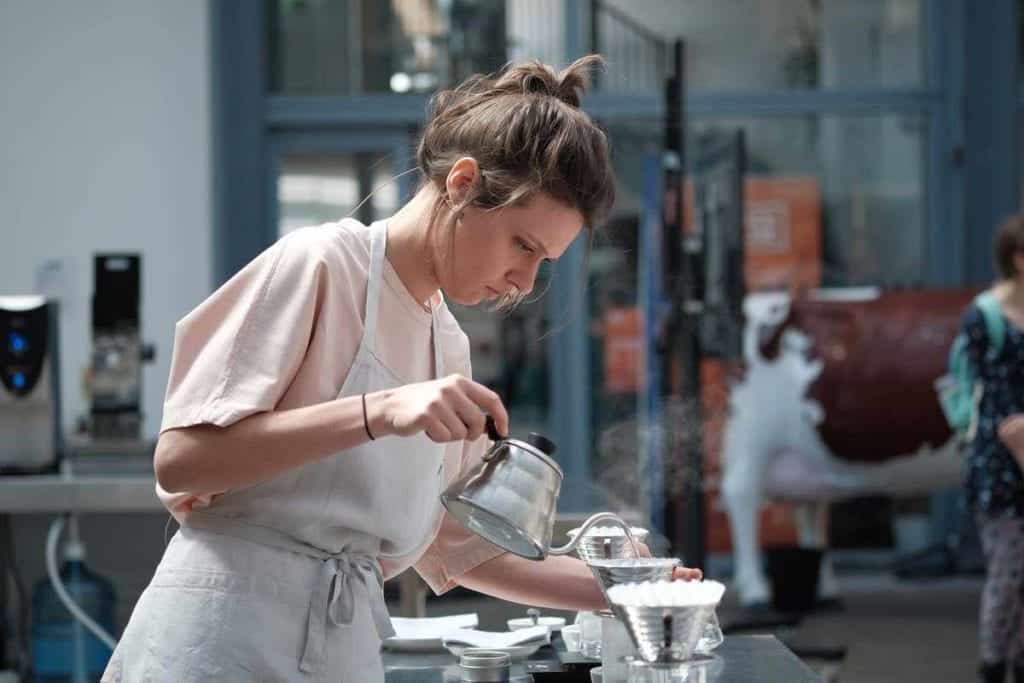 Lisa-Laura is a 29-year-old Barista (and Barista Trainer) from London, the UK. Originally, she comes from Ghent in Belgium, but she got into coffee in London. She has worked in the speciality coffee industry for almost three years. This year, she also represents the United Kingdom at the World Brewers Cup championship, in Brazil. She works full-time as an Account Manager and Barista Trainer at Climpson & Sons, a coffee roastery in East London.
A few questions for Lisa-Laura
What led you to coffee? Could you describe the moment or situation that made you decide to become a barista?
I had an office job in a previous life. Now apparently, sitting behind a desk at an art gallery doesn't necessarily make me happy. So I left my job.
I was playing with the idea of setting up my own little art venue, combined with a café. A friend of mine, who had been working in coffee for many years, laughed and said: "Lisa-Laura, making coffee is not just pressing buttons". Turns out it really isn't.
He introduced me to Taylor St Baristas in London – a roastery with a great in-house barista training programme. I think it was around the time I had my first Kenyan filter that I decided I wanted to work in coffee. For real and forever. A dynamic environment and a craft, that was what it took to make me feel happy in my job, and I found it.
What would you do if you were not working in coffee?
Probably pursuing some sort of singing career. So thank god for coffee.
Looking back, what one thing would you wish to know when you were starting to work as a barista?
Well, my parents are chemists. Me, not so much. I went on to study moral philosophy. In hindsight, maybe I should have paid a bit more attention, it surely would have come in handy now. Sorry, mum and dad!
What qualities set a good and a great barista apart?
The speciality coffee industry is not always as inclusive as I believe it should be. For many people, a sign that says "NEW HOUSE ESPRESSO, NATURAL HONDURAS", doesn't mean anything. I really, really think a great barista is a person that has an open attitude towards his or her customers and invites them into the special world of speciality coffee. It's about breaking down what is a given for you, and making it digestible and approachable for anyone outside the coffee industry. It's about training your customers, in a humble and friendly way.
Oh, and I also think you need to be slightly OCD and freakishly neat behind a machine.
What is the one thing that you would miss the most if you could not work as a barista/in coffee anymore?
Human interaction! Customer service! I am such an extravert, I get my energy from being around, talking to, and meeting new people. That is an aspect I love about my job as an Account Manager at Climpson&Sons!
I've also never come across any other industry with such a community vibe. I like that.
What do you consider some of the best experiences you have had in coffee so far?
That's an easy one. This year's Brewers Cup!
Three months after I first set foot behind a coffee machine ever, my boss at the time suggested entering the UK Barista Championship. Because, why the hell not. I'm still not sure how I managed to deliver a full routine, but it sure was the start of something. I got a bit carried away, and it's fair to say competing has been a big part of my relatively short career in coffee.
Brewing is my happy place! I really enjoy the ritual of doing it, it is so methodical and therapeutic in a way. I was immensely happy with my win in the UK Brewers Cup this year, and even more happy about the fact that I get to fly out to Brazil in just two weeks to compete on the World Brewers Cup stage. So unreal. I'm very excited to meet the other competitors and share experiences.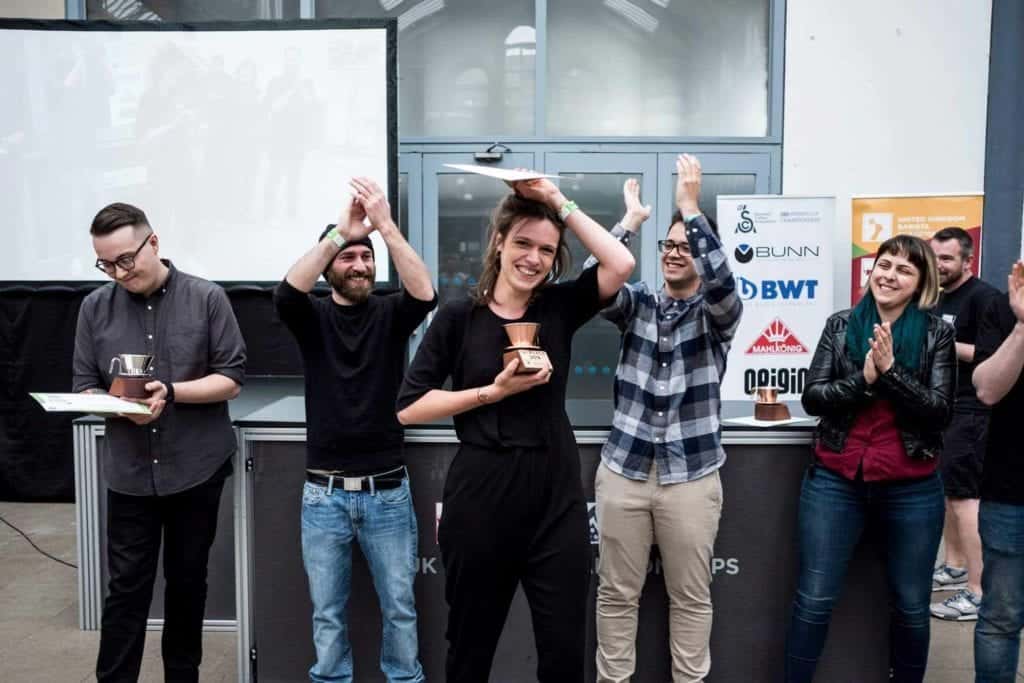 Quick Fire Question
Would you serve filter coffee with milk, if asked for it?
Y – of course!
Do you ever take sugar with your coffee?
N – never.
Espresso or Filter coffee?
Filter forever.
Do you aim for Sweetness, Acidity, or Body?
Acidity!
Milky or Black?
Black
Slurp or Spit?
Spit, I really don't deal well with caffeine.
Sit in or Take Away?
Sit in.
Cake or Pastry with your coffee?
Cake.
What is your wifi password in a cafe?
haveanothercoffeeyoucheapcharlie