Martin Wölfl is 27-year-old barista originally from Lower Austria who works as a barista at Balthasar Kaffeebar in Vienna. Martin jumped into the coffee industry two years ago after having his eye-opening cup of coffee a year prior. Martin placed 3rd at Austrian Brewers Cup 2019 and we are excited to share his story today!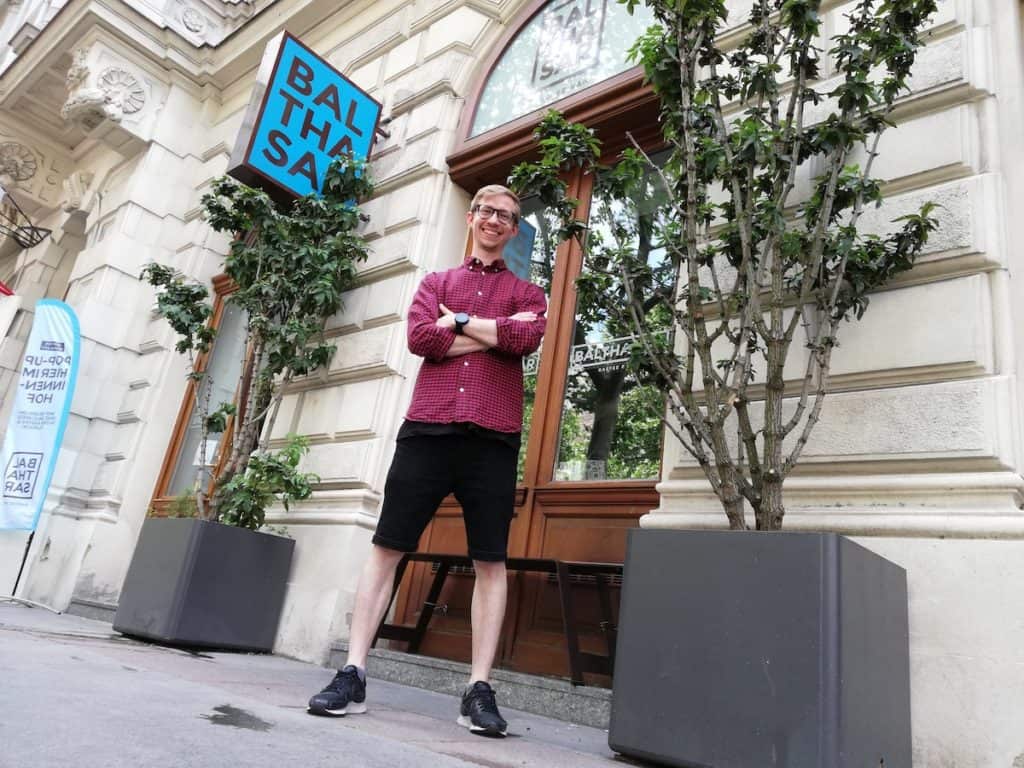 Martin, what is your first memory with coffee?
3 years ago I was visiting a speciality coffee shop for the first time because I wanted to try something completely new. So, I ordered a filter-coffee. I can exactly remember the moment when I had my first sip. It was a taste I had never experienced before. I wanted to find out more about it so I bought a grinder, a V60 and a bag of coffee and went back home. This was the moment when everything started!

Could you describe the moment or situation that made you decide to become a barista?
After this visit, I started reading books about coffee, visited cuppings and workshops and went deeper and deeper into the science of coffee. Once my girlfriend asked me why I didn't entertain the idea of becoming a professional barista. After this conversation, I couldn't stop thinking about it.
What is the funniest thing that you have experienced behind the bar?
On a busy morning shift, I was pulling shots when a lady came up to me and asked if I could have a look at her baby for a second. Lost in thoughts, I agreed. Before I could actually realise what that meant for me, the lady had already left and the baby was staring at me as scared as I was. I was praying that the baby wouldn't start crying. Luckily everything went fine and we had a good time together. By the way, her mom also came back!
If a career in coffee was not an option, what job would you be doing
Tricky question. I was studying economics and already had worked in marketing and event management. I think I would do something like that because I like to release new projects and ideas and work on them till everything is up to 100%.

Do you have an unusual habit or hobby that you love?
Not unusual but I love playing the drums. I started 16 years ago and haven't stopped since then. I enjoy playing concerts with my band and also with different classical orchestras. What fulfils me the most is, that I can work as a drum teacher too and share my knowledge and passion with the students. It never gets boring with kids and loud drums!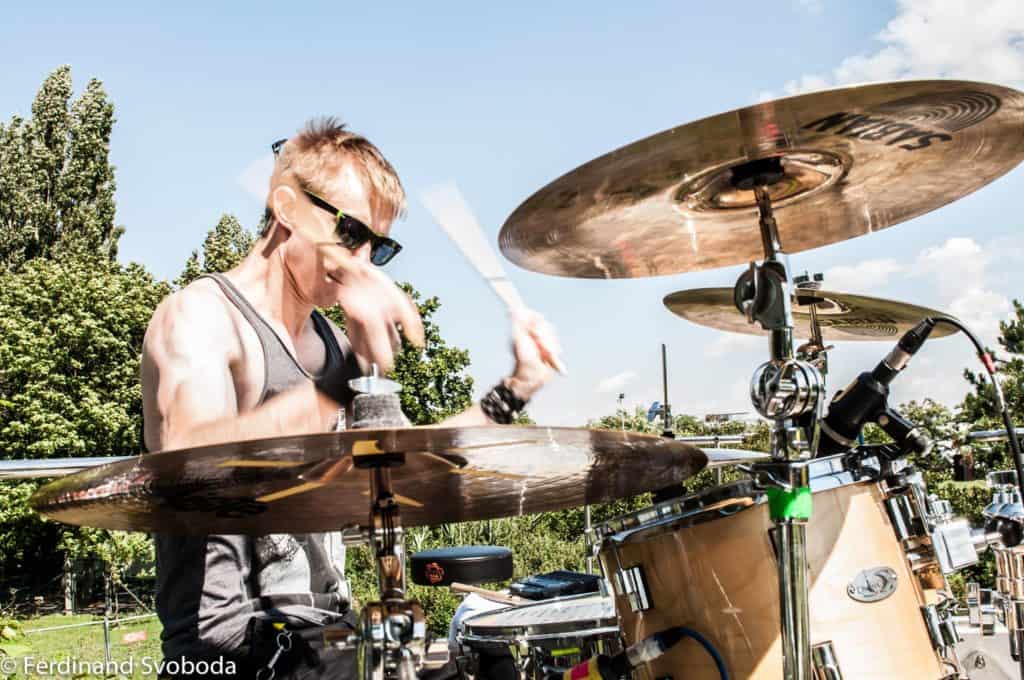 What is your piece of advice for anybody starting a career as a barista?
My advice would be that nothing is impossible, just follow your passion! If you love what you do, you are getting better on the go.
What qualities set a good and a great barista apart?
In my opinion a great barista creates a relaxed, comfortable and welcome atmosphere for every customer and has to be open for a talk, even when it is a busy day. At the same time a great barista has to work clean and produce coffee in high quality at any time. To combine these things is the biggest challenge when you are working behind the bar.

What helps you to handle a bad day at the cafe and to provide good customer service?
Every challenge gets easier if you have a great team and boss on whom you can rely on. So if someone in our team has a bad day, we can talk it out and leave the troubles behind. We guys have great fun in what we are doing and support each other in the best way possible.

What is the one thing that you would miss the most if you could not work as a barista anymore?
I think it's the social aspect. You are meeting so many interesting people from all over the world who are sharing their stories with you when you are working behind the bar. And as a barista you have the chance to awake the passion for coffee in your customers and introduce them to the world of coffee, this is one of the most rewarding moments as a barista for me.
Photo by Nicky Webb

Photo by Aleksandr Sukonkin
Quick Fire Question for Martin Wölfl

Would you serve filter coffee with milk, if asked for it?
Yes, but would give the advice to try it first without 😉
Do you ever take sugar with your coffee?
No

Espresso or Filter coffee?
Filter

Do you aim for Sweetness, Acidity, or Body?
Sweetness

Milky or Black?
Black

Slurp or Spit?
Slurp

Sit in or Take Away?
Sit in

Cake or Pastry with your coffee?
Just coffee, thanks!

What is the wifi password at your cafe?
Balthasar38