It is definitely the sweetest Barista Story we have ever published! Meet Malwina Bogusławska, a love-for-people-driven professional. Originally from Ciechocinek, Malwina is now living in Bydgoszcz, Poland. She is the owner of Luft, a micro coffee shop where she works as a barista, pastry chef, manager, designer and everything else in between.
Despite her brief one-year experience in the coffee industry, Malwina spent a decade perfecting her sales and customer experience skills, which makes her place a gem on the map of Bydgoszcz. Armed with her passion for baking and a natural flair for entrepreneurship, Malwina every day brightens the day of locals and tourists visiting the city.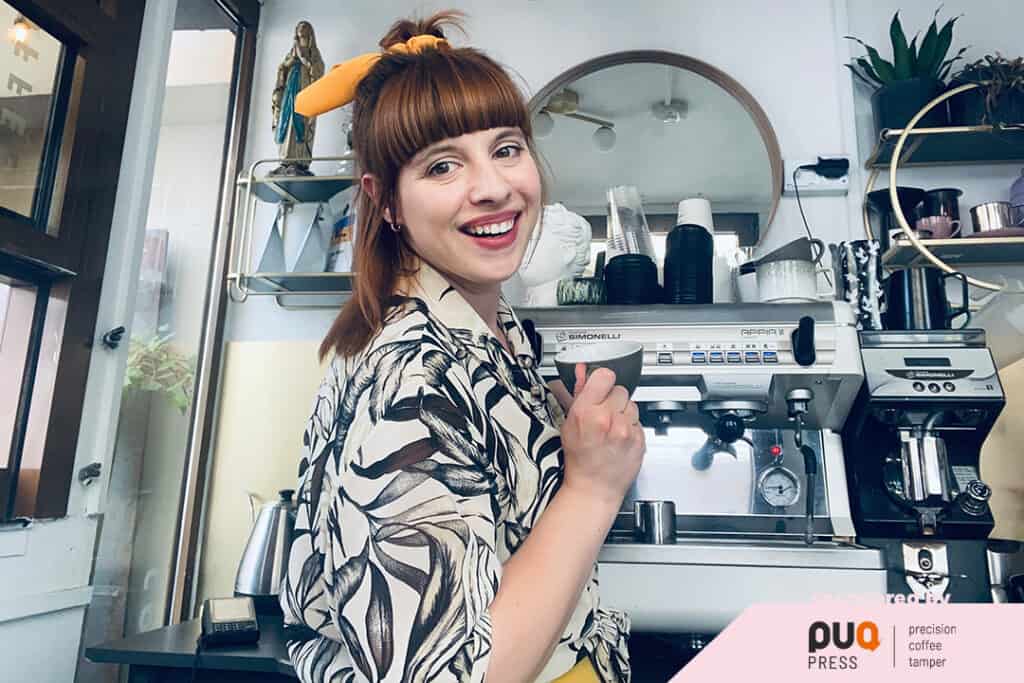 Malwina, what is your first memory with coffee? 
Well, it's funny because I run a cafe with specialty coffee but while studying my first favourite was instant coffee – this smell and taste work like a time machine, and I immediately feel ten years younger. But, let's be honest! Who didn't drink that? Although I'm more eager to share my best coffee memory – it was a cappuccino in 19 Grams in Berlin. The sweetest blueberry flavour I've ever experienced – these were spectacular beans from Ethiopia!
​​What inspired you to pursue a career in the coffee industry, and how did you get started? What did you do before coffee?
I've spent ten years working in a big retail brand corporation. I specialised mainly in sales and customer experience, but I've also been a learning specialist – my job was to develop business skills among all coworkers in the country.
So as you may notice, I had no previous experience in the coffee industry but I knew a bit about how to run a business and how to build relationships with customers. Besides this, my passion is baking, it means everything to me and I always knew I will bake for people someday. And here I am, baking and brewing coffee every single day!
Luft already existed when I decided to take it over from the previous owner. I literally found it on the internet and decided to go for it – to start a new life!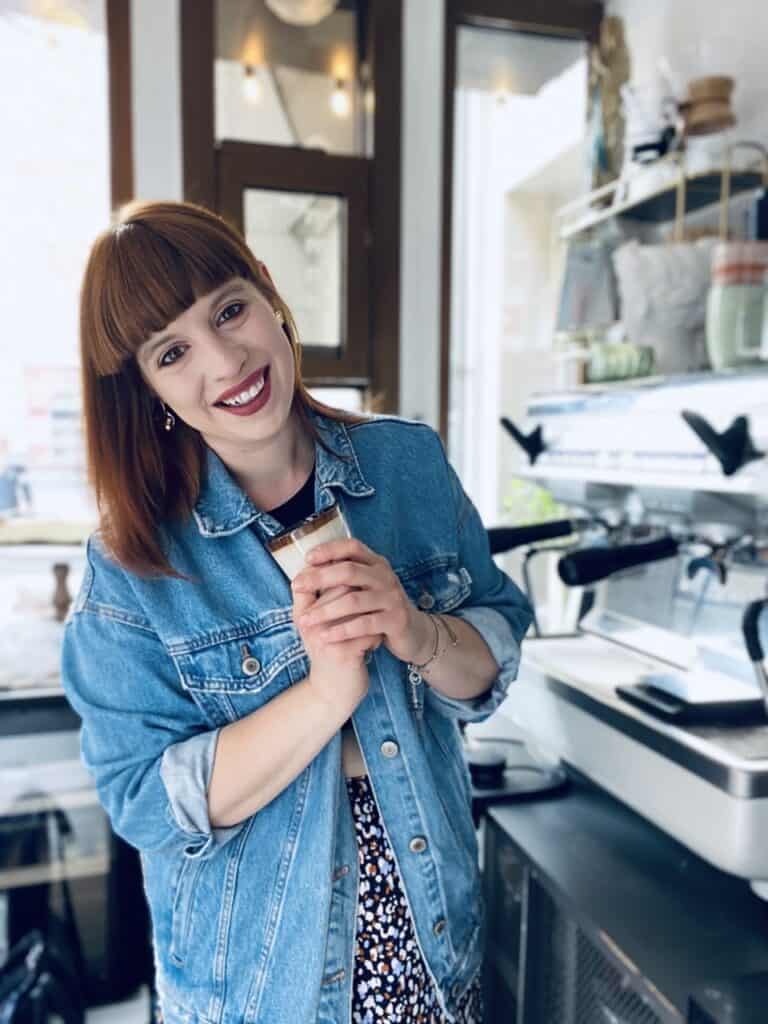 Tell us a bit about your little but so cosy Luft!
Luft is my adorable micro-café, designed to serve coffee to go. It's just 5 square meters but has everything I need for my daily work. It's well-equipped and organized in a smart way. Every day we serve specialty coffee from reputable polish roasters and fresh handmade pastries that I bring with me every morning. Such a small place can sometimes be a demanding workspace, but I do believe that you don't need a large venue to create a great customer experience. It is about something else. It is all about the atmosphere. 
I think a barista should be responsible not only for making a good cup of coffee but also for creating a welcoming atmosphere.

Malwina Bogusławska
What kind of experience do you want your customers to have when they visit your place?
It has to be a pleasant experience. Everybody has needs and expectations, and it's all about being open to listening, asking, and examining those needs. Luft treats its customers very individually, every experience is custom-made. After all, it's all about being nice, spreading good energy and openness. I just can't imagine being rude or arrogant to anyone. Everybody deserves a high standard of service with a smile. It may be my twentieth coffee to make, but it's the one coffee for somebody to have and it just has to be a pleasant experience!
I know how important a proper way of brewing is and it's challenging. However, if I had to choose between best-prepared full-skilled coffee or a great experience I will always choose to create an atmosphere. That's just my thing! Of course, I learn, develop my skills, and practice but my focus is somewhere else.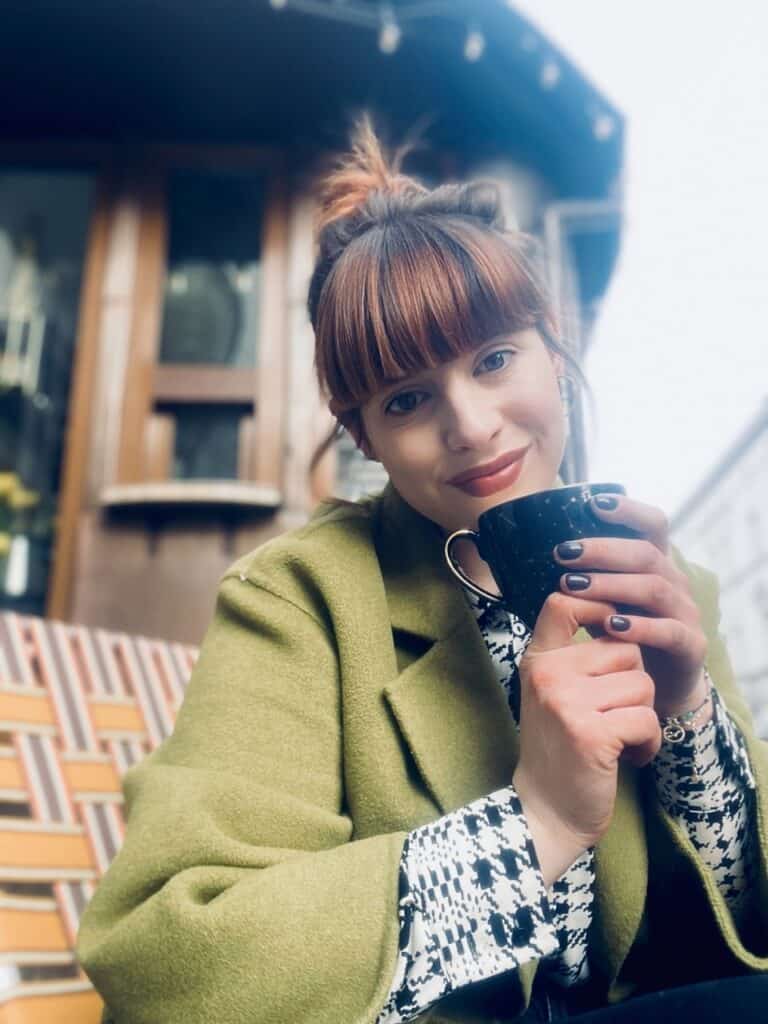 Your place is takeaway only yet you have all the time guests swarming around the place even when there's dreadful weather. How did you achieve that?
Same thing! It's an atmosphere! I've been told that "retail is the detail". That is why Luft is always seasonally decorated, every day we have candles, flowers, lights, blankets and of course music! This all works very well because people feel good and want to be near, even if it's raining!
How do you balance your responsibilities as a business owner with your passion for coffee and… baking daily all the cakes and pastries?
As a business owner you need to take responsibility for every matter in your daily job: serving, baking, shopping, managing etc. For me it's quite demanding: baking in the morning, being in Luft all day and baking all evening after that. Good planning is the key, you can't afford to waste any of your time.
Also, it's good to ask your friends and family for help! You don't have to do everything on your own! This is my whole world now and I put all of my resources into it but it's really rewarding!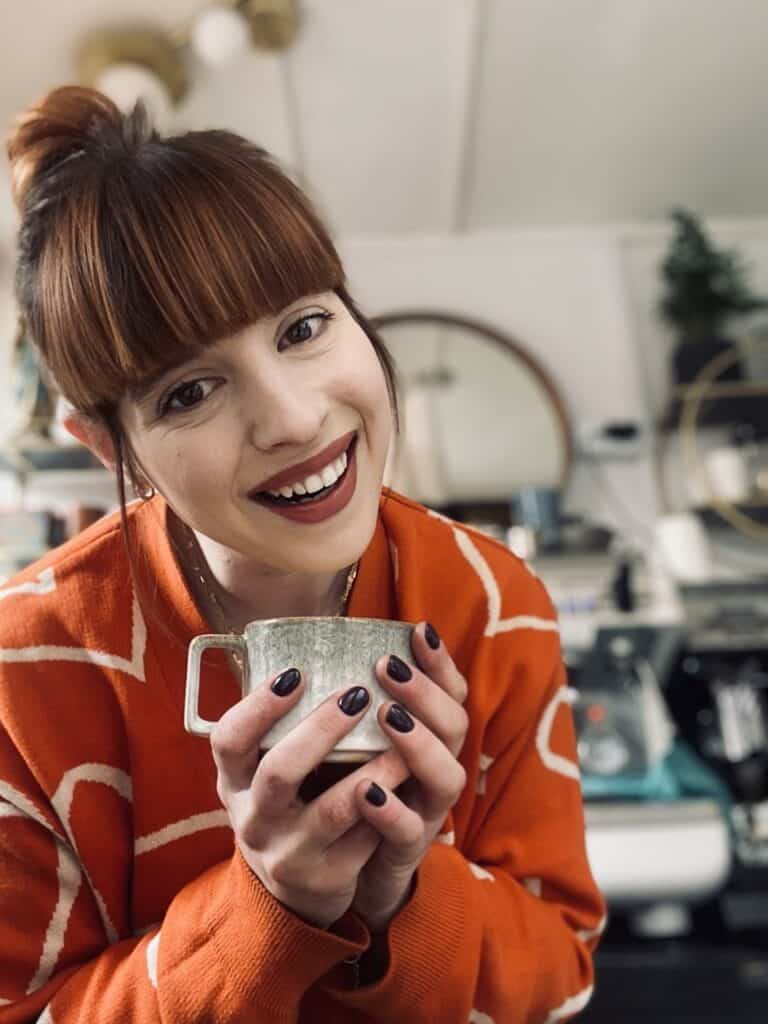 What do you think is the most important quality for a barista to have, and why?
It's the ability to listen to customers' needs with openness and care. What would be the most accurate thing I can offer at this particular moment? Best prepared coffee? Something sweet to brighten the mood? Or maybe just a smile and a moment of conversation? I think a barista should be responsible not only for making a good cup of coffee but also for creating a welcoming atmosphere. You really have the ability to make someone's day better! It's powerful!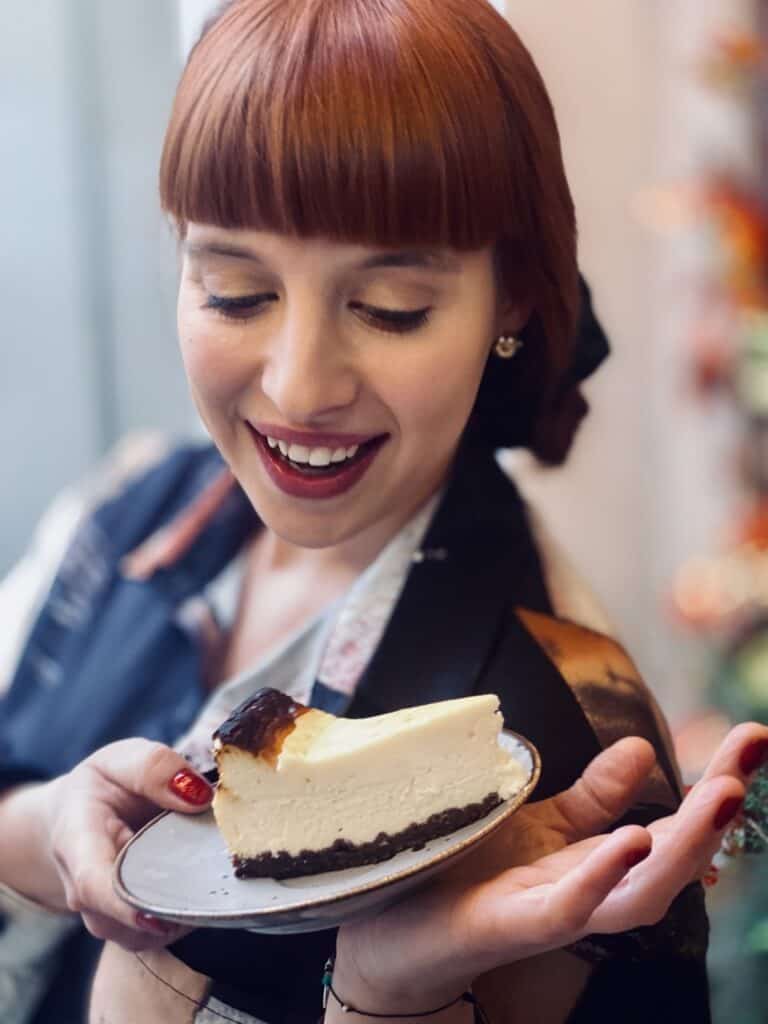 What kind of community do you hope to build around your cafe, and how do you plan to foster that sense of community?
It's something that grows naturally every day. It's all about relationships. People come and talk, and order the same coffee or cake every time but every day with different thoughts, insights or moods, we get to know each other better and better.
Days go by and I get to know more people and know their names and preferences. They witness how Luft grows and changes, often with their feedback. It's no longer my place to run – it's a common experience, common matter – it's part of somebody's daily routine – customer's and mine.
My job is to make this place better for them! I really appreciate every single person who could go anywhere but decided to go for a Luft experience and become a member of this community.
And finally, Malwina what is your favourite part of the day in your cafe, and why?
I really like to observe my neighbourhood in the early morning, how it wakes up, fills up with people and their daily matters and bursts with life! I enjoy my first cup of coffee and wonder what the day will bring, who will come by, and what will surprise me. Every morning I'm grateful for having my place and it keeps me excited throughout the day!

Quick Fire Questions for Malwina Bogusławska:
Would you serve filter coffee with milk if asked for it?
Of course!
Do you ever take sugar with your coffee?
Seldom.
Espresso or Filter coffee?
Espresso.
Do you aim for Sweetness, Acidity, or Body?
Sweetness.
Milky or Black?
Milky.
Slurp or Spit?
Slurp.
Sit in or Take Away?
Take away.
Cake or Pastry with your coffee?
Always! Love to inspire!
Favourite piece of barista equipment?
Ice-breaking smile 🙂