My first visit to London dates back to 1993 and my only memories are Westminster Abbey and Madame Tussaud's but what would you expect from a teenager mesmerized by their first trip abroad? I came back 18 years later, grown up but still behaving as a regular tourist running around the city with a camera and a map filled with sights to see.

It's 2015 and I know from the beginning that this time it's going to be different. I've become obsessed with food, wine and most recently coffee. Equipped with apps and maps I gently forced my travelling partner to visit the sights randomly so as to focus on my core coffee plan. Fortunately she didn't complain at all!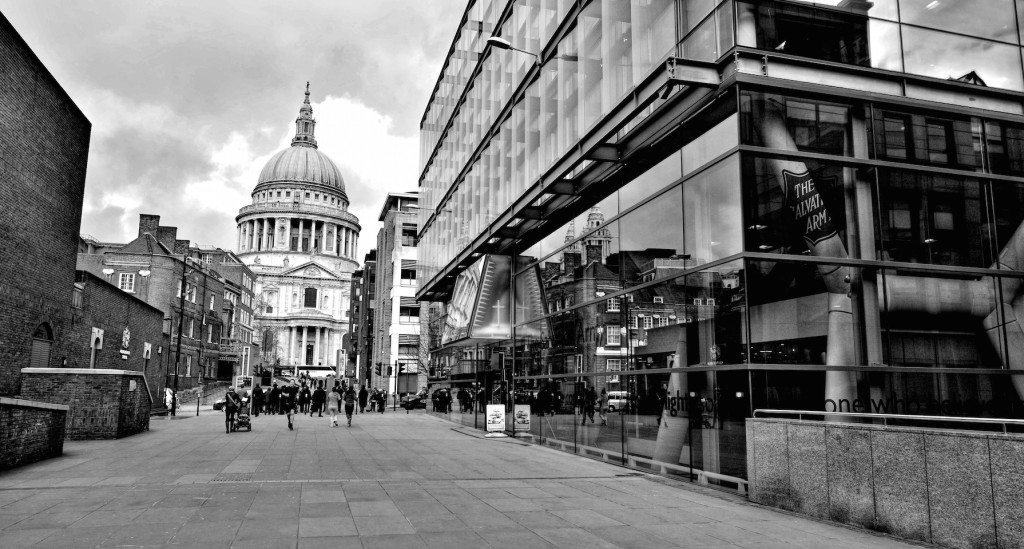 The plan was to visit some of the bigger coffee shops for breakfast and during the day dose ourselves with caffeine shots anywhere we appeared to be. I had some serious must see tips (Prufrock Coffee on Leather lane), some newbies or places appearing in the top ten in my apps (Workshop Coffee, Ozone Coffee Roasters). Nevertheless, I wanted to be free and just flow with the mood when searching for a good coffee. The problem is that in London "good coffee" is almost everywhere. In narrow streets, main streets, farmers markets (Borough), vintage markets (Maltby). People are really into a good cup of coffee and the standard is set pretty high.
Day one: floating and searching
We were staying close to St. Katherine Docks so we decided to start with a small coffee shop called White Mulberries. The place was quite busy with walk-in walk-out customers holding their cups and then rushing off to work in the morning. St. Katherine Docks is one of my favourite hidden gems in London – a small marina just by the Tower of London and London Bridge. They brew coffee from various roasters, this time around there were selections of Nude Espresso and Koppi. The selection of cakes is awesome but threatening since you want to try as many as you can. I experienced my first cronut there and notched up a cheat day in my gluten-free diet.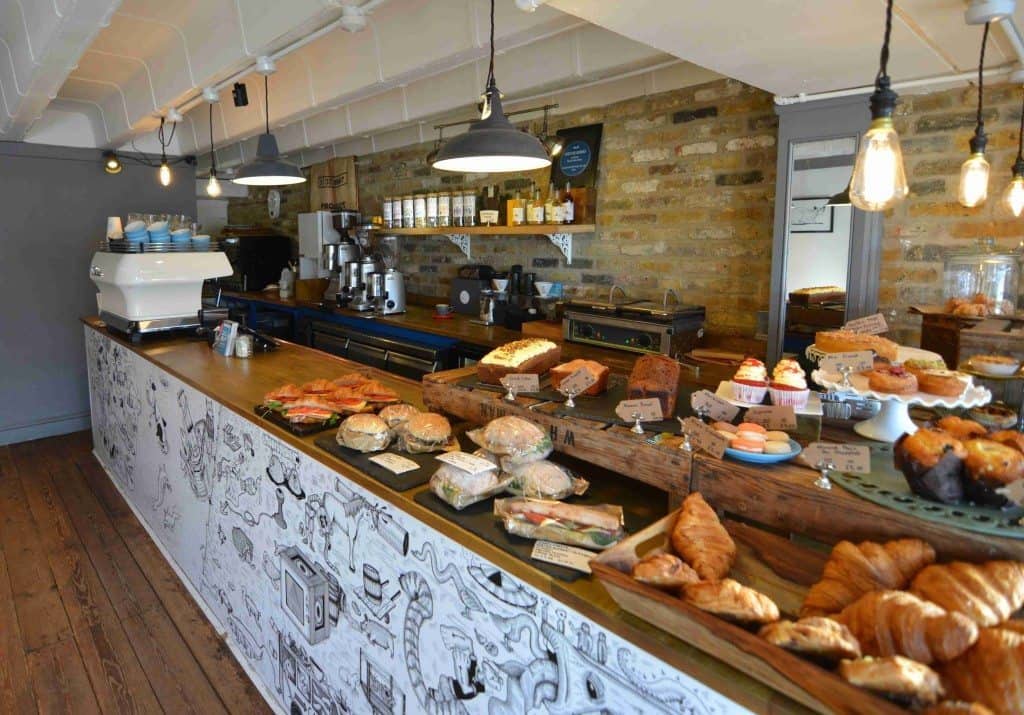 The first day really became one of searching for coffee in desperately forsaken places. Thanks to the app we stumbled upon Iris and June after a short snowstorm at the border of Westminster and Victoria. Using concrete, tiles, steel and Eames DSW plastic chairs with a dominant long coffee bar combined with a ubiquitous La Marzocco espresso machine and separate spout for brewing alternative methods this place has a Scandinavian design vibe. We dosed ourselves with shots of Ozone coffee roasters beans there.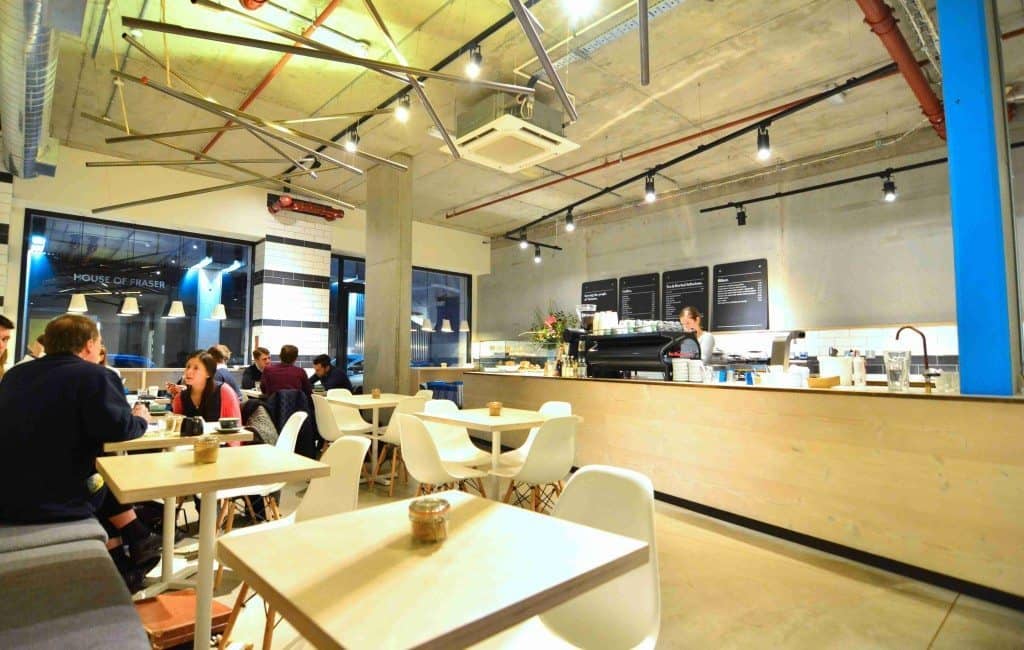 Day two: finding solid ground
The goal was clear. Workshop coffee at Clerkenwell road – coffee shop and roastery in one. Established in 2011 they are now in the top ten in the London coffee app. At Clerkenwell, you have the pleasure of visiting their headquarters – a bustling, buzzing, working, meeting and eating place. They also roast the coffee beans there and I met their head roaster Richard Shannon. I had the pleasure to discuss with him details about the current batch he was roasting including some troubles. He also told us about his goal to find a new separate roasting place, keeping the headquarters as a fully functioning coffee/restaurant.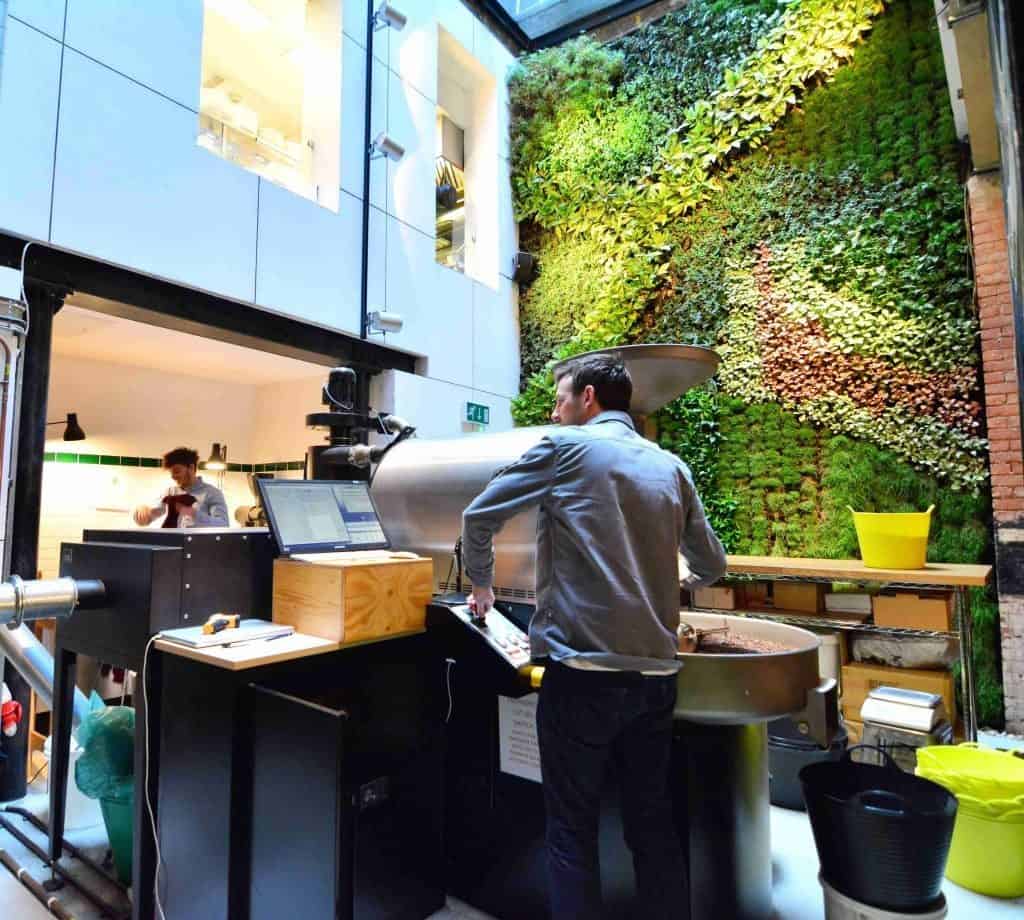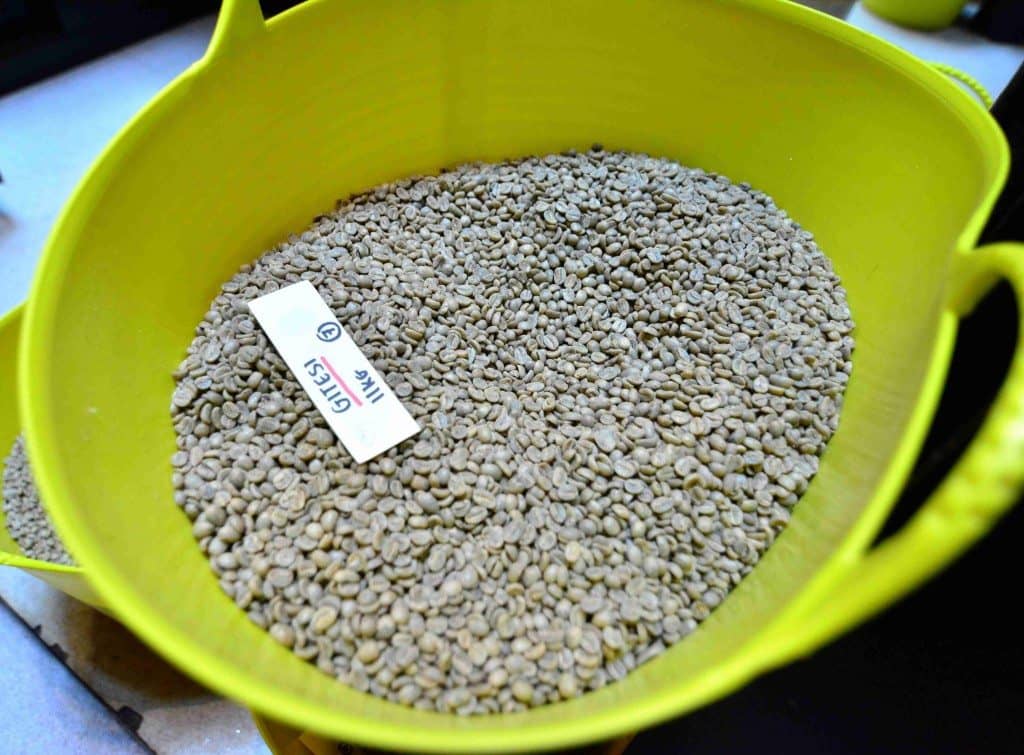 I destroyed myself with ridiculously delicious ham hock with spinach and buttersquash and filtered fruity Colombian caturra from Vitelmo Bravo.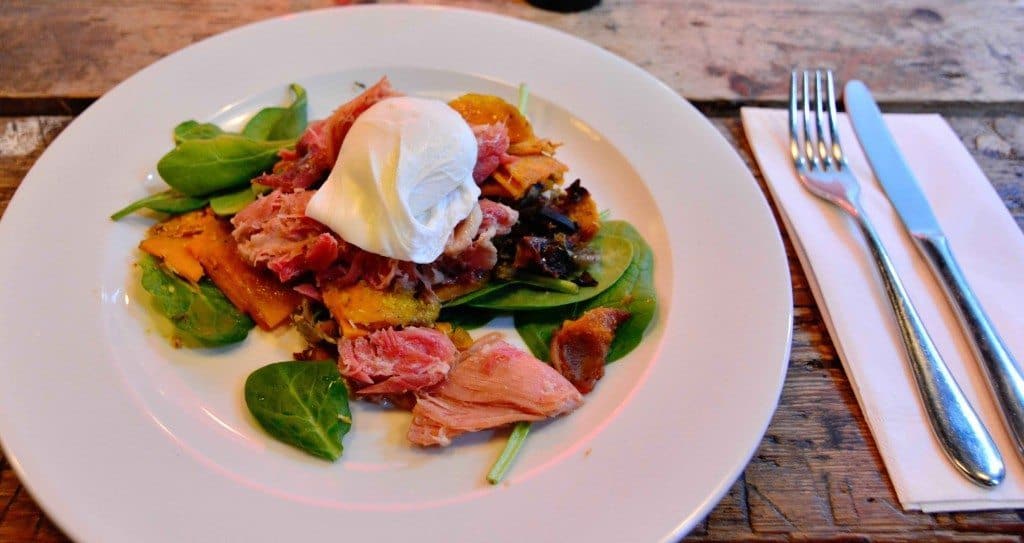 Luckily enough we could also step in to the newly opened Marylebone Workshop coffee room. Opened on January 27th it still smelled 'new', of fresh wood and concrete. This place is hidden just a few steps from the ever crazy Oxford Street at the corner of pedestrian area at Barrett street offering perfect espresso based drinks as well as alternative brewing methods.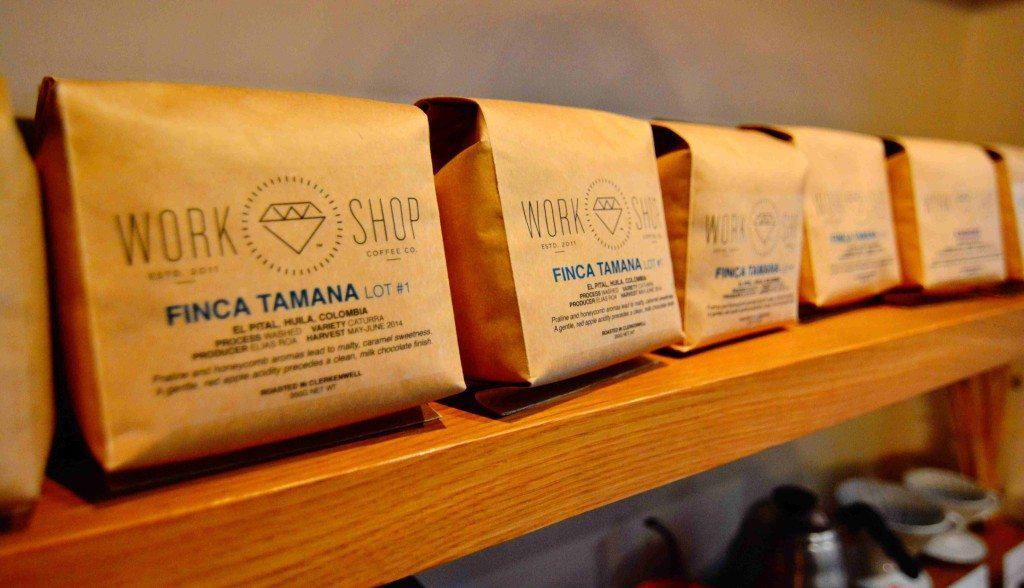 Later on we moved happily to visit Prufrock Coffee. Prufrock is kind of a coffee Mecca in London and I was a bit ignorant at first and feel I haven't fully appreciated it. I really regret that we didn't have more time so we could visit some cupping meeting or lectures that are held regularly. Prufrock is colourful, unstoppable, sometimes loud, decorated with spoons and keepcup varieties dominated by a crazy illustrated Simonelli espresso machine. They sell coffee beans roasted at Square Mile and loads of coffee literature. I could spend hours there.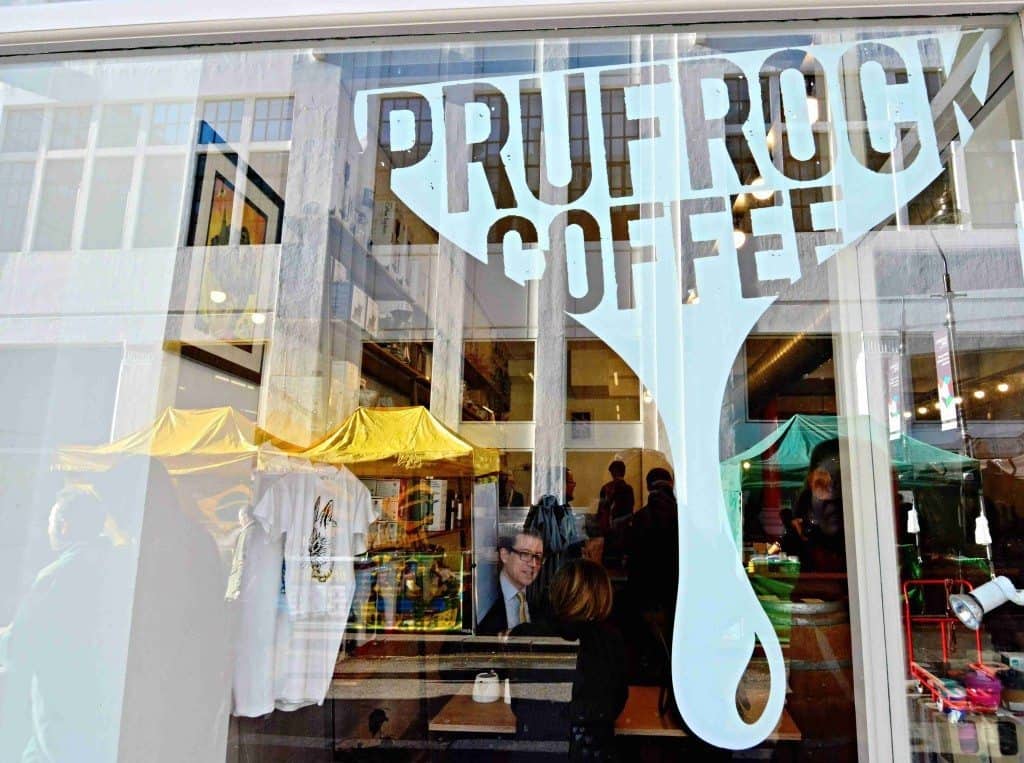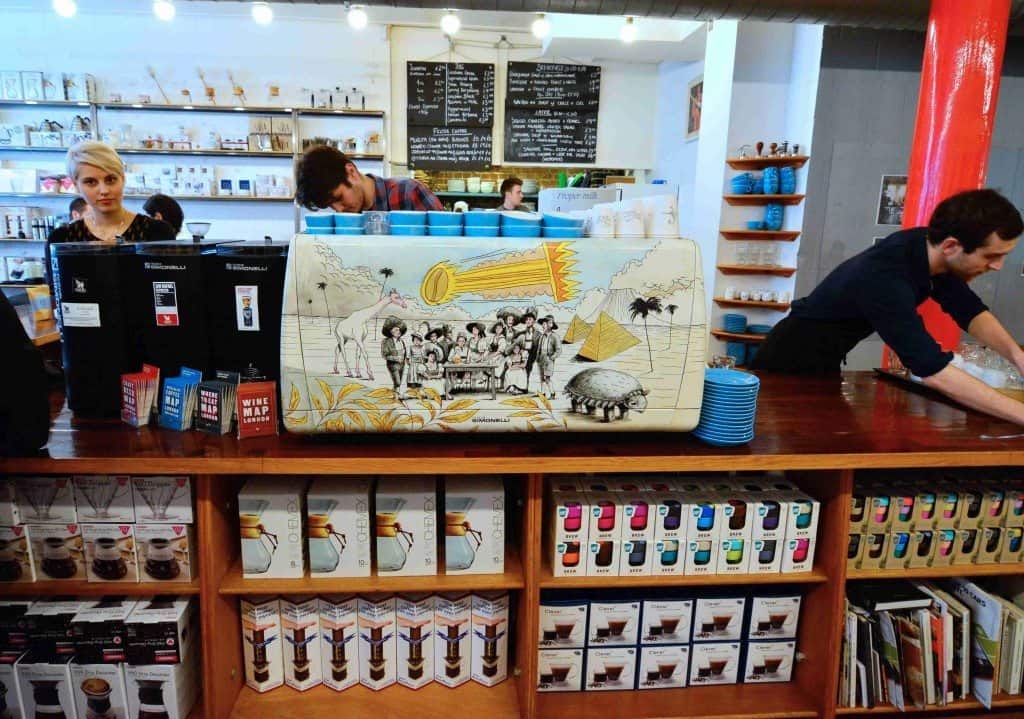 Day three: falling in love forever
I don't remember where I got the tip to visit Ozone Coffee Roasters but I guess this was the best idea of the whole trip. This originally New Zealand based roastery opened their place in London in 2012. Their story together with the huge industrial and very raw looking premises in Shoreditch affected me the most. Seated by a huge metal window, sharing the area with other guests, feeling the old factory-like vibe and imagining stories behind the wood from which the tables were made of while calmly watching smiling baristas and the cold drip(ping).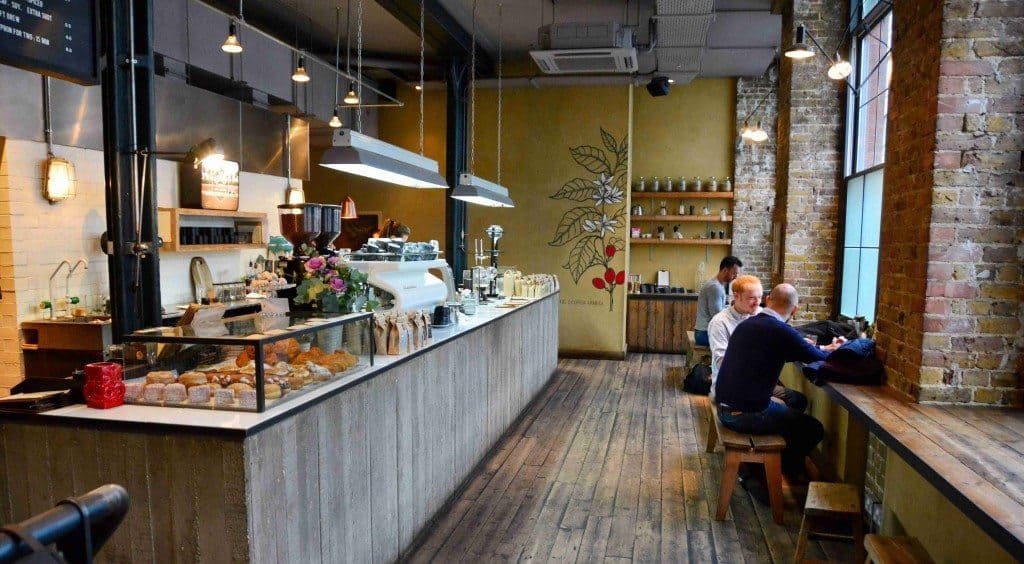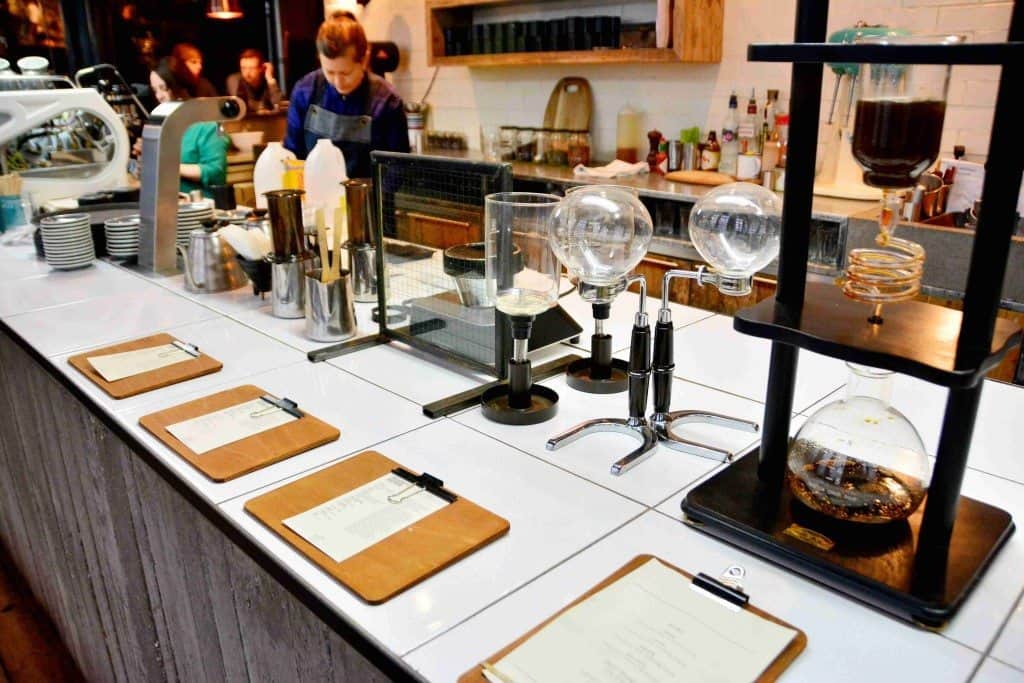 The originality of the place was enhanced with a wide range of meals including our confit duck/beans/poached egg pan and portobello/swisscheese toast. I could imagine working there…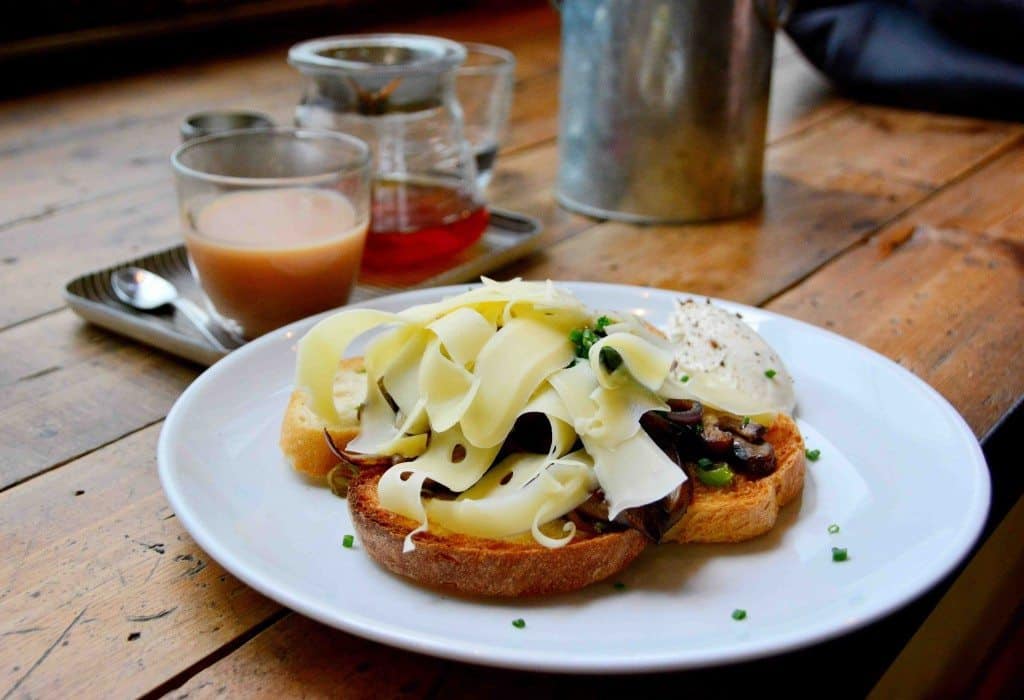 With these dreamy thoughts it was unfortunately time to prepare for returning back home and promising myself London Coffee Trip No. 2.