Spain, unlike the countries such as Norway, Australia and England, is rarely mentioned when it comes to the speciality coffee sector, even though it has been growing a vibrant coffee culture. It is usually put in a box together with Italy and Portugal, where low-quality coffee is frequently used.
The word 'torrefacto' has become a known term to the coffee industry people but it is the time to bring new actors to the stage and introduce them to the public. The time for the changes has been happening with a few Spaniards coming back from abroad who have decided to begin the revolution against poor-quality coffee.
What is 'torrefacto'?
The phenomenon of 'torrefacto' was created during the Spanish Civil War in 1936 – 1939 when the devastated country had a great shortage of coffee. The practice of adding sugar at the final stage of the roasting process was meant to increase the weight of the roasted beans in up to 20%. The late stages of roasting produce the most heat, so rather than the sugar adding sweetness, it is burnt and coats the beans in a shiny, black film.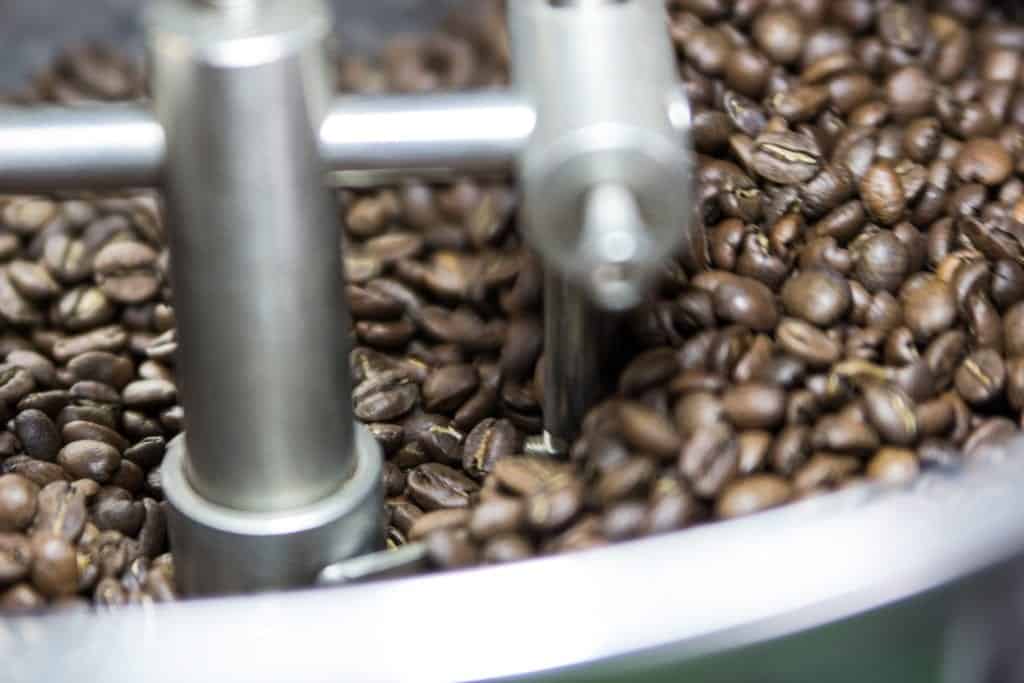 Originally sugar coating was a preservation method as it slowed down oxidation, enabling to store the coffee for longer, but when it comes to taste, 'torrefacto' beans produce a thick, dark crema and a bitter taste. Rather than enhancing the flavours, it masks them in a coating that is likely to go rancid. It was the perfect solution to deal with the coffee shortage at the time though. What was once a post-war necessity simply became a habit, and Spanish coffee drinkers got used to it. Today, supermarkets sell 100% 'torrefacto' coffee bags or 50/50 mix. Many high-end hotels also serve it in their exclusive restaurants and lobby bars, mostly at a ratio of 70/30 (normal coffee/'torrefacto').
The New Roast Order in Spain
It is no surprise then that with such a coffee culture Spanish 'speciality' has not yet broken out on a large scale. However, recently a 'new wave' has arrived to Spain and its proponents are prepared to fight for what is right – quality, fresh-roasted and standardised coffee. There are a few big players and a pair of newcomers that are becoming game-changers for Spanish 'speciality' coffee scene.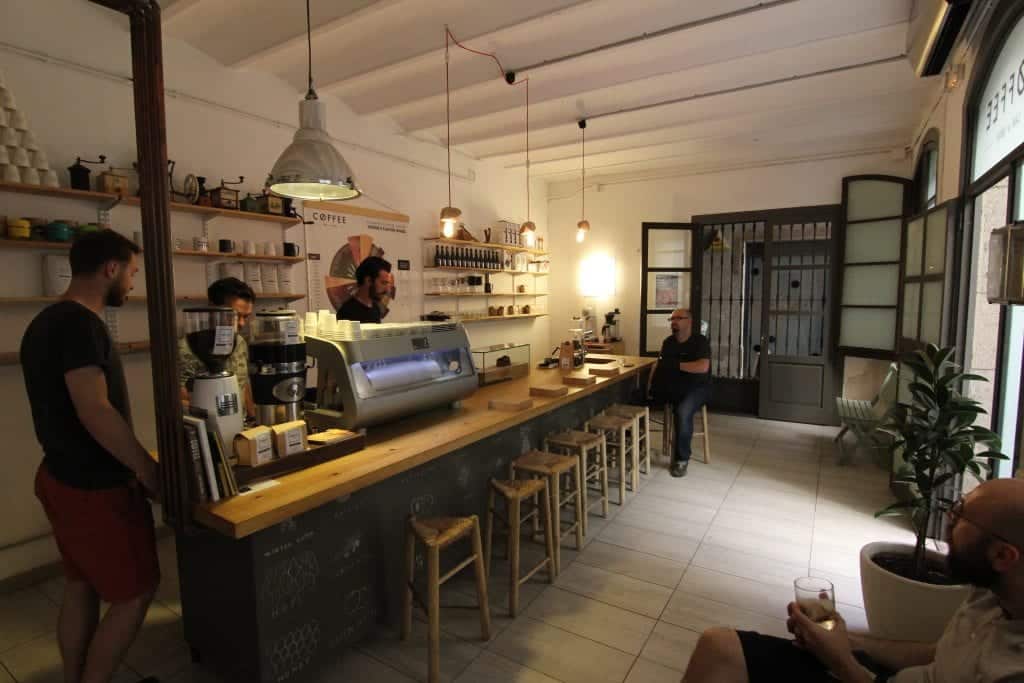 Picture this: it is 2011 and an unknown guy from Barcelona living in London decides to switch his jobs and go work behind a coffee counter. He has no idea how big of an impact it will have on the coffee culture of his country. This man is Jordi Mestre Ramentol – one of the well-known 'speciality' roasters in Spain today. During his time in the UK, Jordi quickly climbed up the coffee ladder. Starting as a regular barista and head barista/manager, to coffee roasting and training young baristas at Nude Espresso.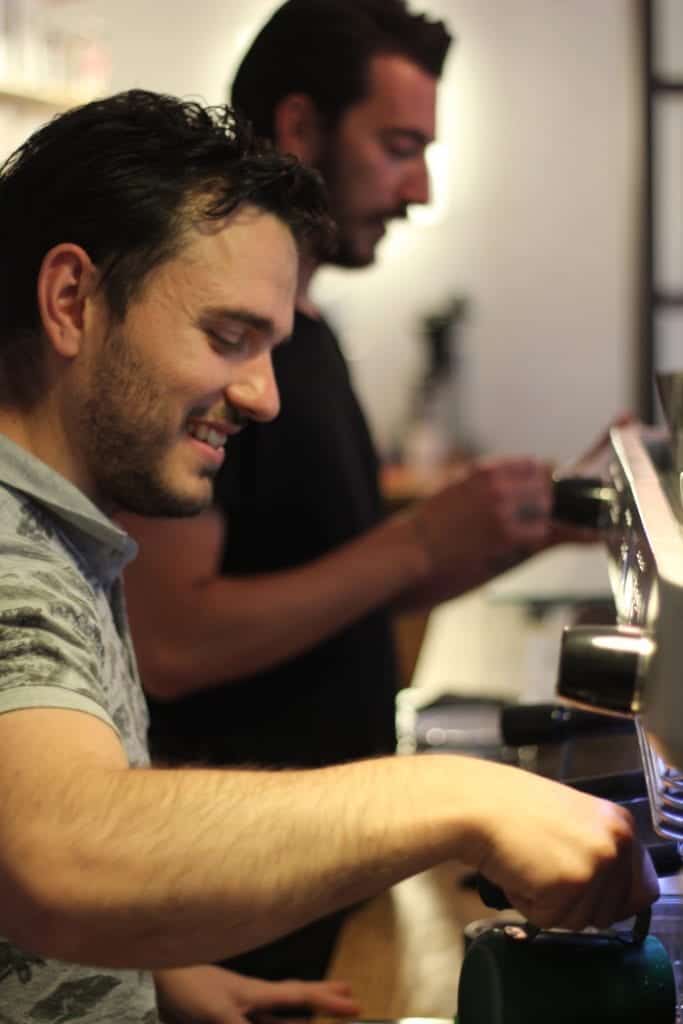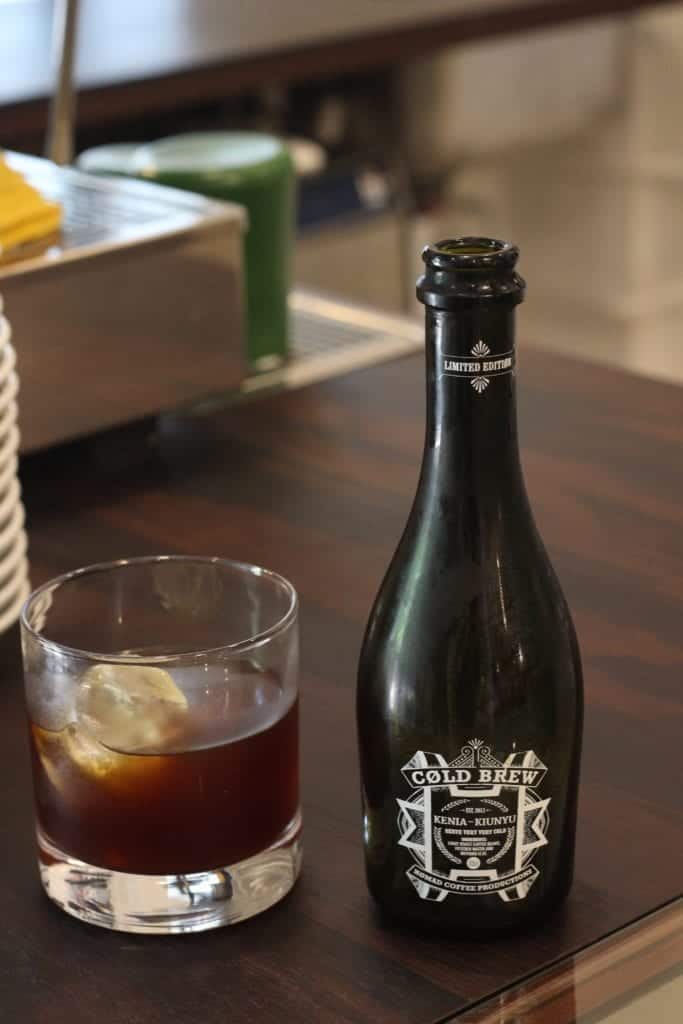 Meanwhile, he managed to create his own coffee cart called 'Nomad Coffee.' While being a part of the fast growing coffee scene in the UK's capitol, Jordi was fed up with the coffee served at the time back in Spain so he came up with a plan to change it. In February 2013 he opened the doors to a new roastery and cafe in Barcelona and kept the old name – Nomad Coffee. But this space is not only a cafe/roastery, it is a coffee showroom where people can experience the 'new wave' from the basics in its pure form – from tasty origin espresso shots from Brazil or Colombia, to Burundi filters or Kenyan cold brew. There is only one rule: "No sugar allowed."
Nowadays, Nomad Coffee is a supplier to cafes in Barcelona and around, as well as nation-wide. A few weeks ago, Jordi moved his roastery to a new location and opened a new café where you can sip your coffee while watching roasters at work surrounded by nordic industrial design.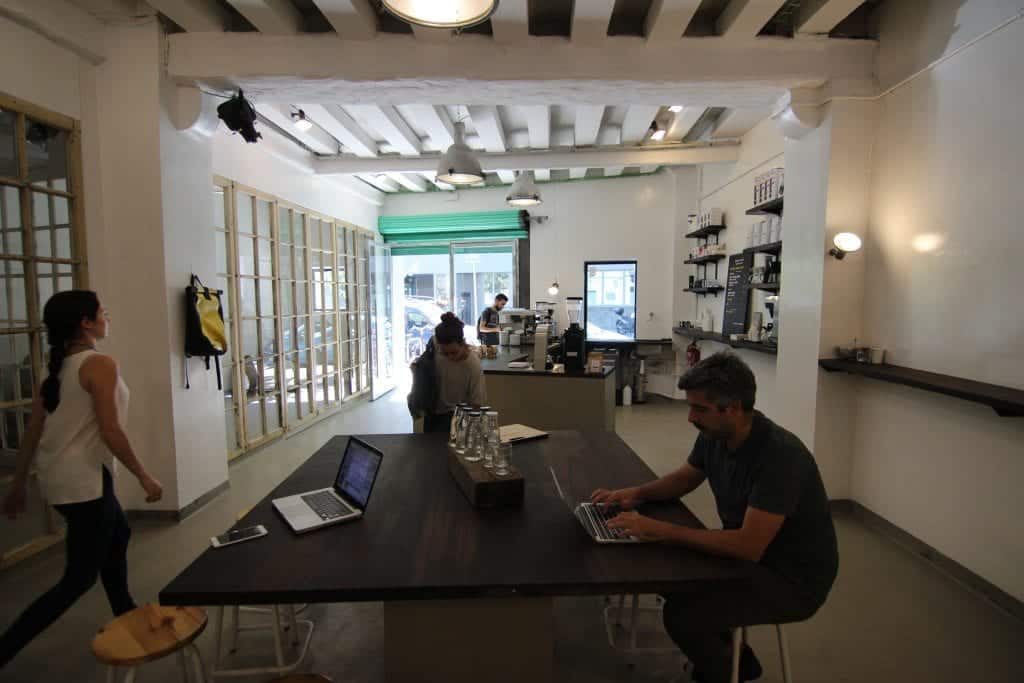 While Jordi was brewing his fresh-roasted coffee at Nude, thinking about moving back home, there was already a new coffee roaster in Barcelona coming into the spotlight. Right Side Coffee slowly started introducing fresh and 'speciality' roasts to the citizens of Barcelona. Without the stress of owning their own café, they could completely dedicate themselves to getting the most out of the beans, preparing a great product that surprised the Spanish coffee scene. Espresso-focused rosters in collaboration with Satan's Coffee Corner (both based in Barcelona) have begun to feed the city's hipsters with ristrettos and double-shot-only lattes, creating a coffee buzz in Barcelona. With time they started to cooperate with more cafes in other parts of the country, building up the 'speciality' coffee scene from scratch.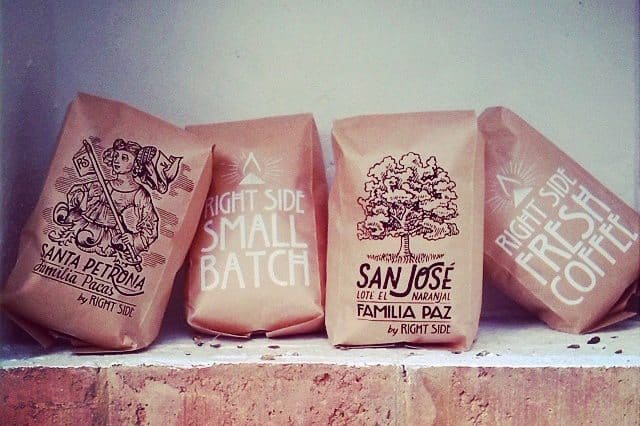 In the meantime, while Barcelona was becoming the coffee capital of Spain, the third wave was expanding down South. In 2012, D-Origen Coffee Roasters was established in the city of Alicante. From the beginning, the owners of this 'specialty' coffee roastery transmitted their passion from their familial history of growing their own coffee in Panamá at Black Mountain to Spain. The main goal of D-Origen is to change the way people in Spain perceive coffee; its flavours and origins, transforming them into more aware consumers. That is why they chose the name D-Origen. It stands for the Spanish "de origen," which means "from origin".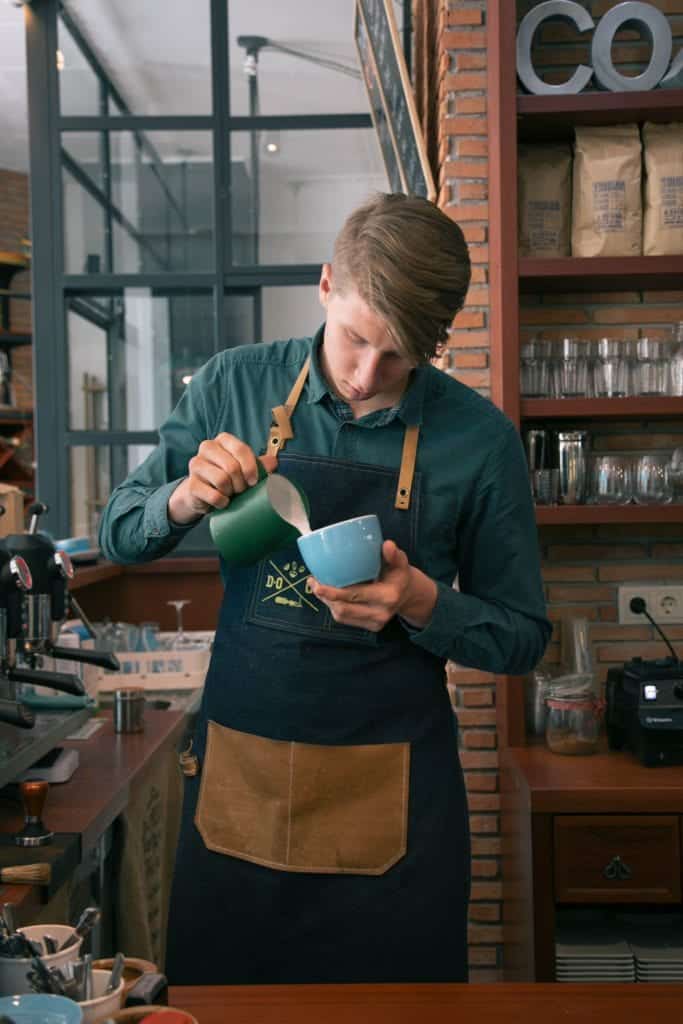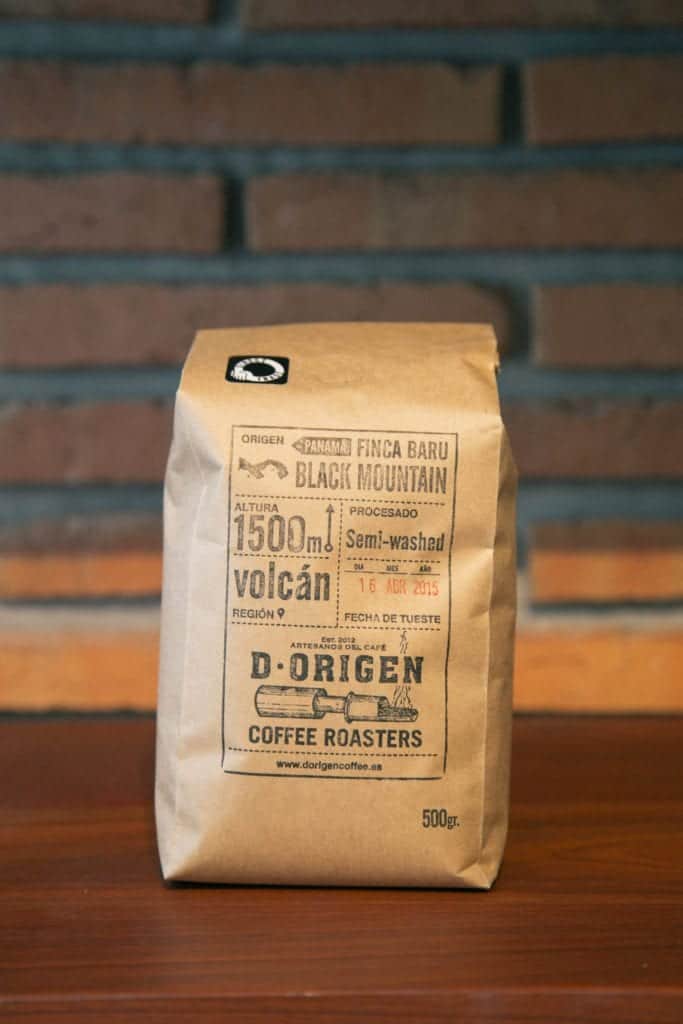 The company is set in a well-designed café with a roastery at the back delivering really good coffee, while managing an offer of several courses from home barista to basic roast. In 2014, the Spanish Coffee Federation awarded D-Origen with "Spain's Best Espresso". 
The Coffee Revolution
2014 was a game-changing year for quality coffee in Spain. The amount of 'speciality' cafes doubled, the first AeroPress Championship took place, and the 2015 Spanish Coffee Festival was announced in partnership with SCAE Spain along with national competitions. That same year, another development took place under the name of Tusell Tostadores. Coming from El Salvador, Nino Tusell began to roast coffee in downtown Barcelona.
He focused on single origin coffee with a high quality of green beans, most of it coming from his homeland and neighbouring regions where he had been influential at maintaining the quality of the local beans. Knowing a lot about the Salvadorian coffee industry and having farmers as friends has been a big advantage for Nino when it comes to roasting single origin coffees.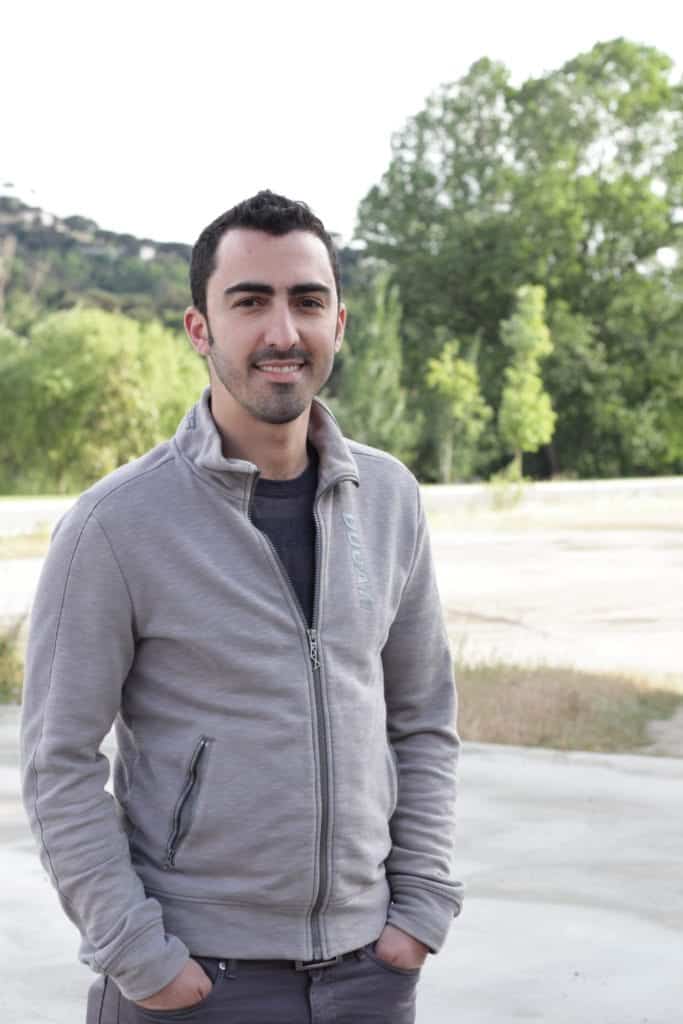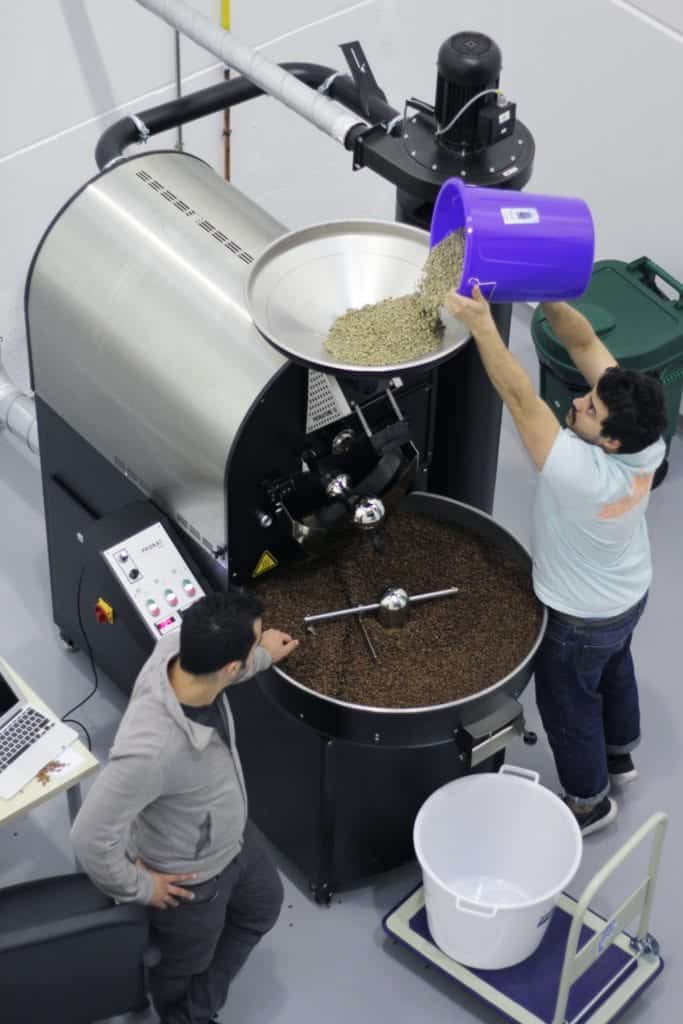 In order to fully understand the product they are working with at Tusell Tostadores, Nino travels to every single origin personally. 'No blends' is his rule because of his belief that coffee should not be mixed with anything that transforms its natural flavours. Every coffee is unique and complex and should be kept this way. The most important determinants when it comes to choosing coffee by Tusell are profile, seasonality and direct trade. In addition Tusell Tostadores is working on both sides of the roasting chain.
After visiting farmers and roasting their coffee back home, it is time to work with the people who will brew that coffee and explain them the process and its importance. Tusell has been influential in the development of a better quality coffee community in Spain and the results are already noticeable.
Spain is no longer a sugar-coated black space on the map of 'speciality' coffee and it is time for the world to realise this. They still have a long way to go and the European coffee community should endorse the movement and get involved in the improvement of emerging coffee markets in order to build better and stronger international networks.