My connection to Norway dates back to the year 2003. I had no interest in coffee back then and I didn't drink it. By coincidence I went to Fugl Føniks in Ørsta and had my first great cup of coffee. It all started in Norway although I really got into the coffee scene properly in Switzerland, meeting many great people. Years later, I returned to Norway, but this time to Bergen.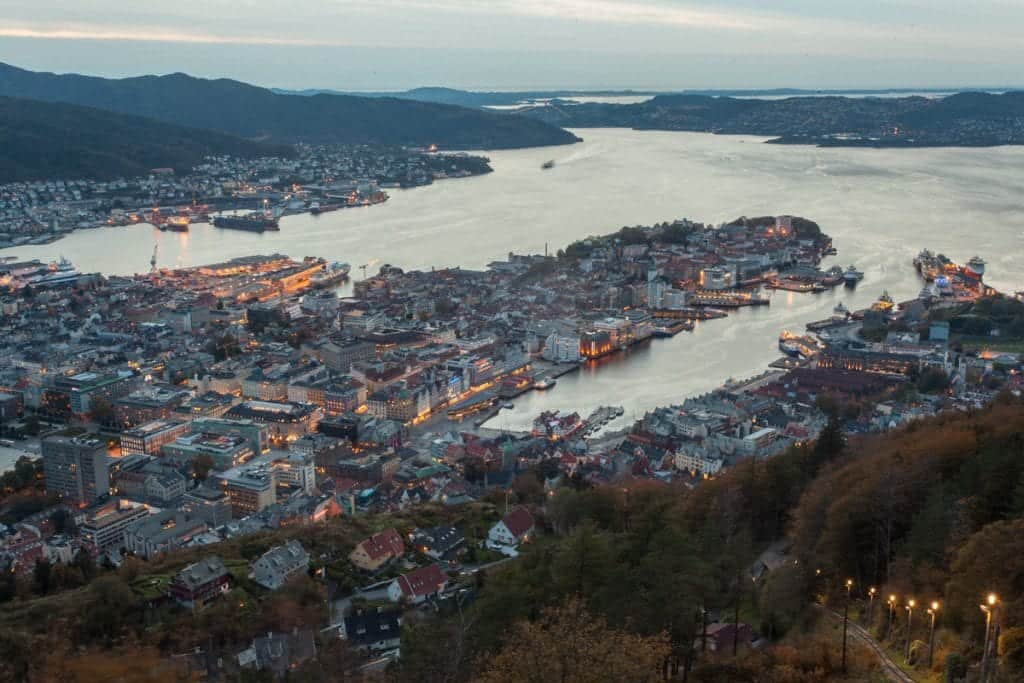 When discussing speciality coffee, sooner or later the mention of Nordic countries is inevitable. Tim Wendelboe is a big name on the Scandinavian coffee scene and his coffee shop in Oslo is a place worth a visit. But Norway has got more to offer.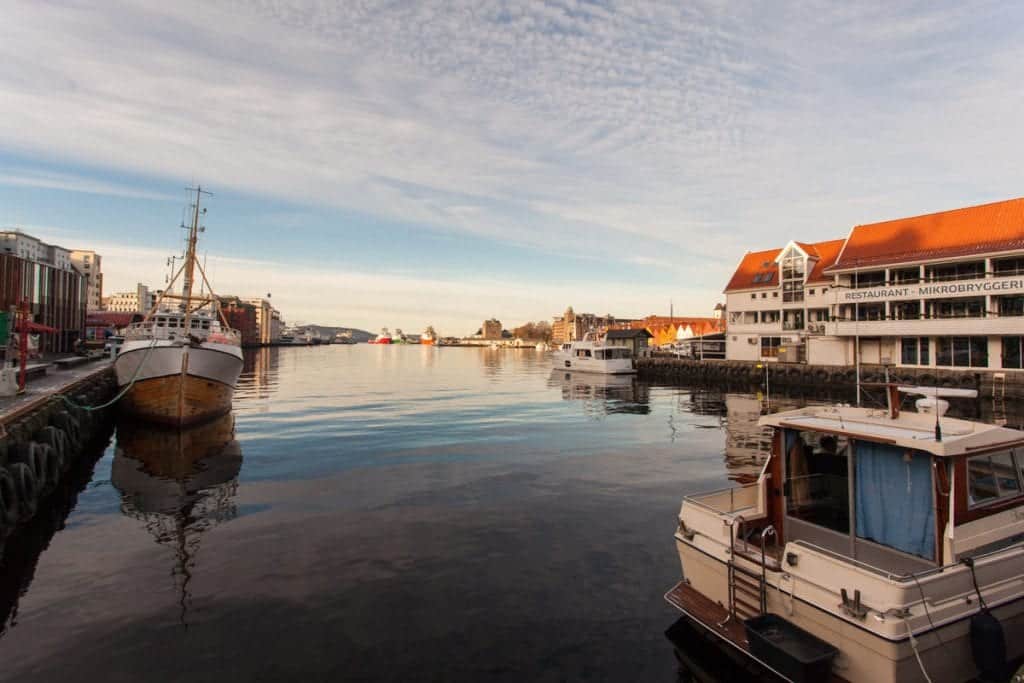 Bergen, the second largest city of Norway, has got several great coffee places across the city. A lovely city with a large harbour welcomes you with its town-like character of it. Everything is nearby and you get in contact with people quite fast. And that is the great thing here. As we learnt, every great coffee place is within a walking distance. We took the bybanen, the local underground, to the city centre and got started.
Bergen Kaffebrenneri
Most of the coffee shops in Bergen use beans from Jacu, Tim Wendelboe or Solberg & Hansen roasteries, but Bergen is also known for its own roastery called Bergen Kaffebrenneri (Bergen Coffee Roasters). They roast a large variety of beans, a process you can even witness in their versatile space where they serve, beside for their coffee, a small food menu.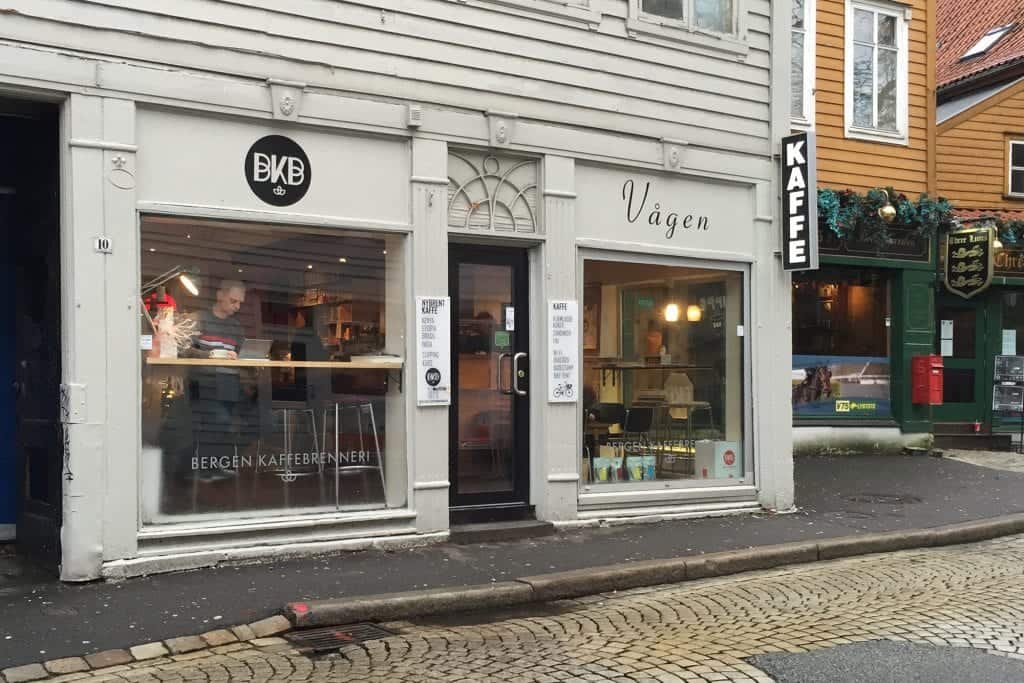 Bergen Kaffebrenneri's coffee shop is located in the city centre. Although Bergen Kaffebrenneri is not very well known outside of Norway, it is definitely something you should keep in mind. Kaje and Kenneth are the heads of Kaffebrenneri. Kaje found his love for coffee during filming his documentary "Mann Kvinne Kaffe" in Italy. It was back in Bergen that he launched his own coffee business.
Thormøhlens Gate 45, 5006 Bergen (Roastery)

Kong Oscars gate 10, 5017 Bergen (Coffee Shop)
Official website, Facebook
Kaffemisjonen
Kaffemisjonen opened its door in 2007 and since then its employees have won several prizes in the Norwegian Barista, Cuptasters and Brewerscup Championships. Jan Richter Lorentzen, the owner of Kaffemisjonen, won the last year's Norwegian Cup Tasting Championships. At Kaffemisjonen they serve coffee from Jacu, Tim Wendelboe and Solberg & Hansen.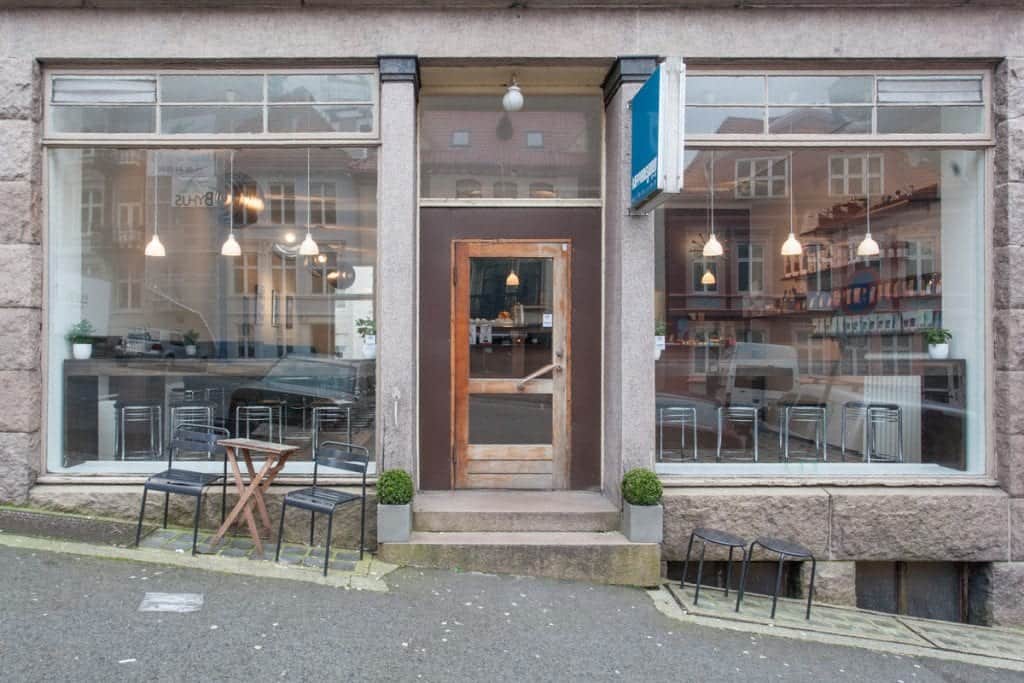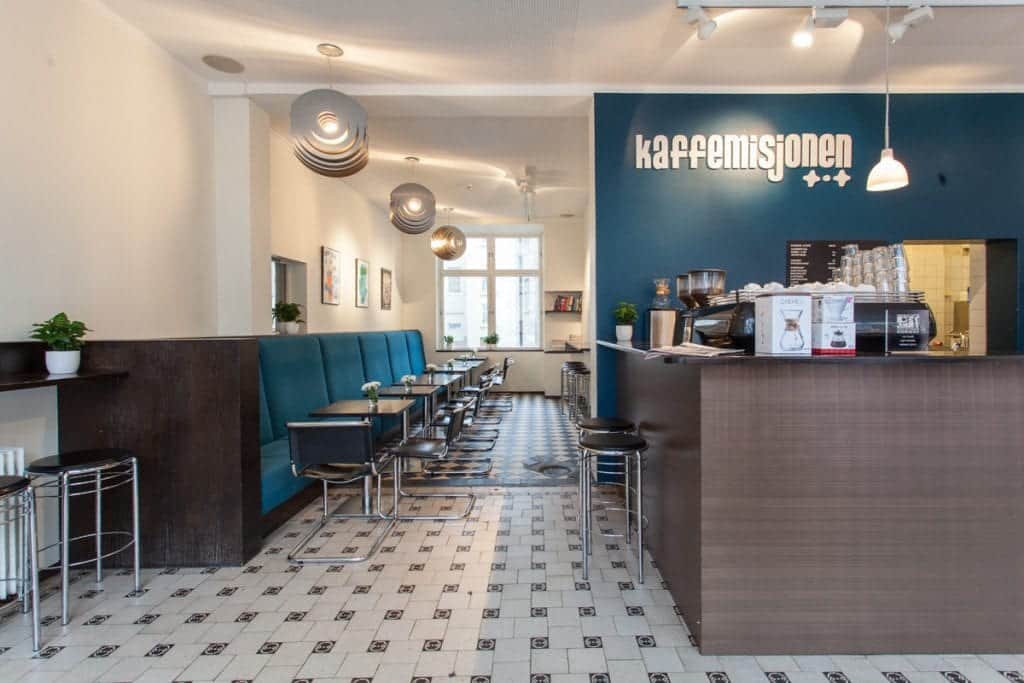 Kaffemisjonen is the perfect place to work, read or meet friends. The high ceiling and the large window in the front of the shop make it a cosy and comfortable place to enjoy a great cup of coffee.
Øvre Korskirkeallmenning 5, 5017 Bergen
Official website, Facebook
Blom
Kaffemisjonen has got a little sister called Blom. Located in the student area of the city, Blom is a small, living-room-like place. It has only a couple of tables and you'll always find students working there. Blom is also the best place in summer because of the cute tables in front of the coffeeshop. Grab yourself a piece of cake and enjoy your coffee in the sun!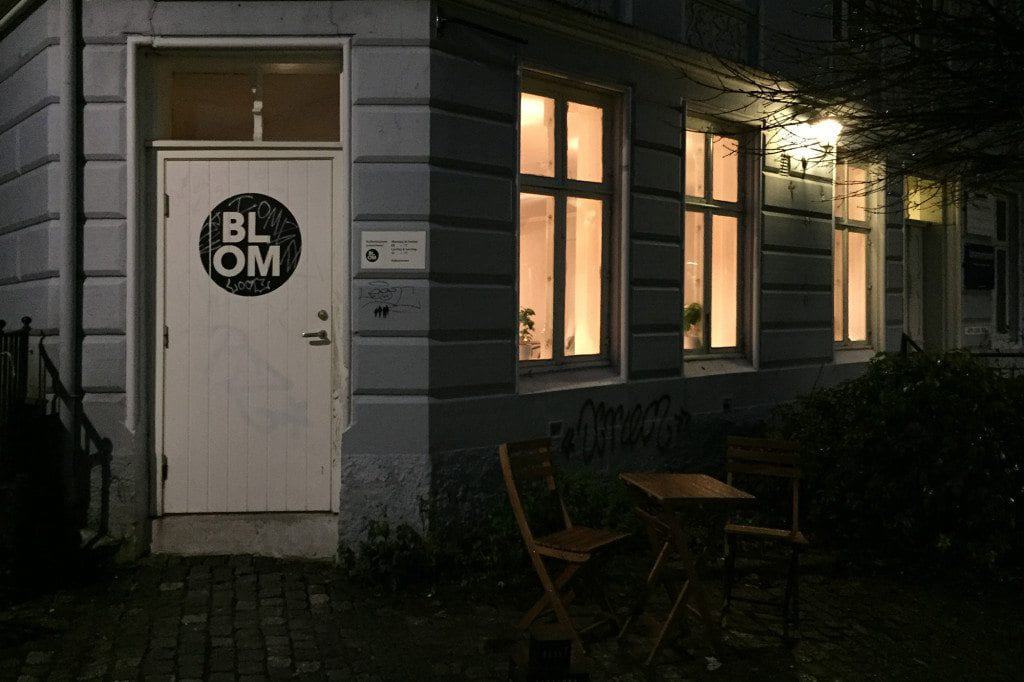 John Lunds plass 1, 5015 Bergen
Official website, Facebook
Bastant
Bergen's most famous landmark is Bryggen, the old wooden Hanseatic warehouses in the harbour with their colourful facades. They attract all tourists and are filled with souvenir shops. You wouldn't expect a great coffee shop to be hidden behind the tourist attractions, nevertheless that is where you will find one: Bastant.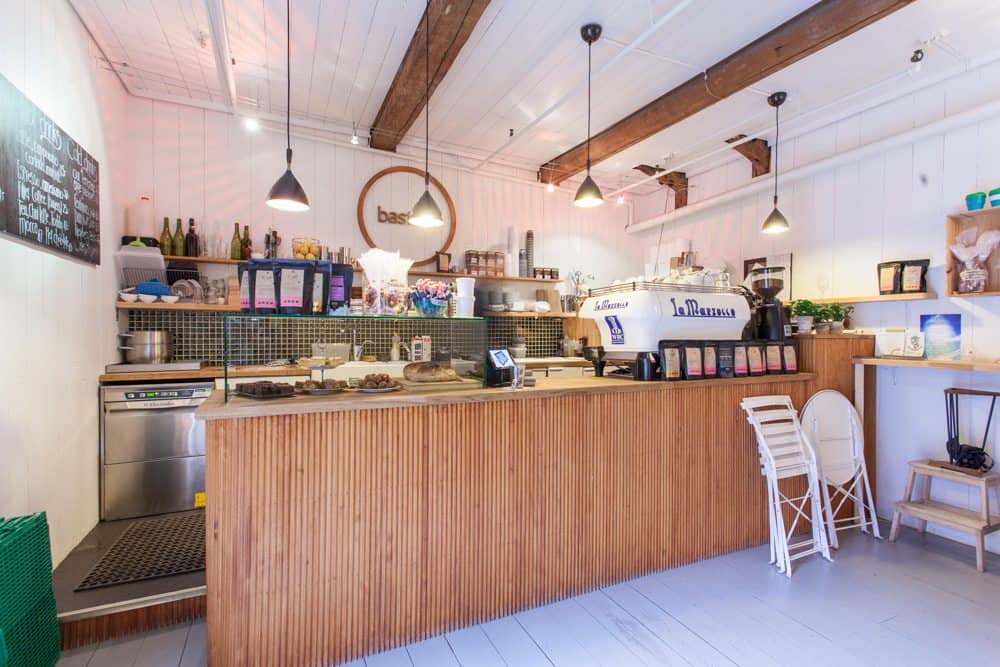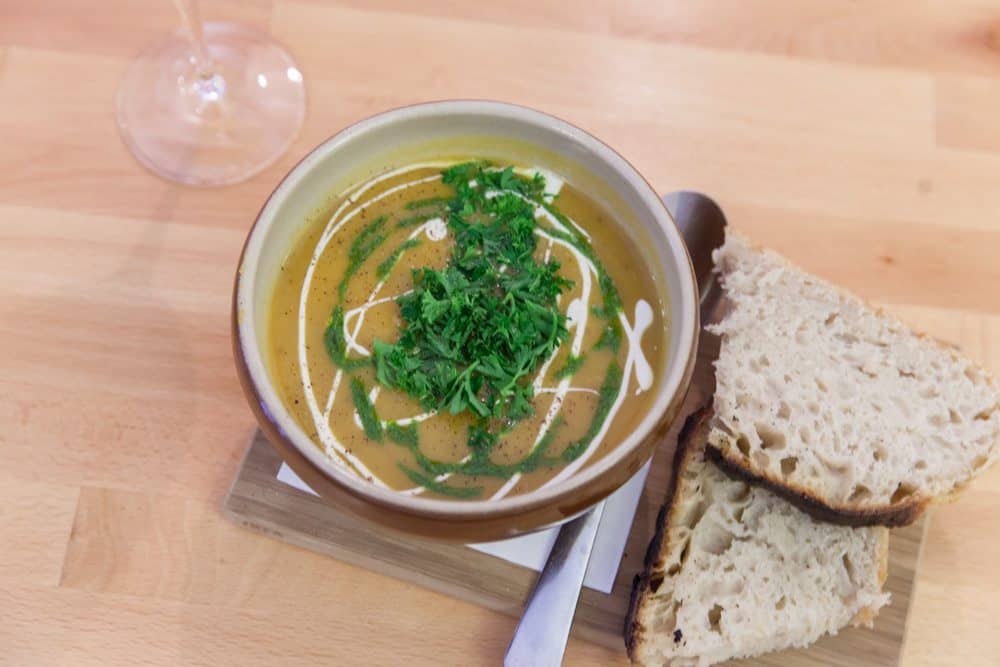 Most probably the smallest coffee shop in Bergen it offers only four tables. The whole room is fitted out in wood that creates a cosy atmosphere. Beside the great coffee by Jacu roastery you can get the best soup in town here. It is the nicest place to hide from the touristy crowds.
Jacobsfjorden 4, 5018 Bergen
Official website, Facebook
Det lille Kaffekompaniet
Only a few minutes of a walking distance from Bastant and close to Fløibanen is a little place called Det lille Kaffekompaniet. The first cafe opened by Kaje, a head of coffee at Bergen kaffebrenneri, is well hidden in a side street, the fact compensated by lovely decor and a familiar vibe with relaxing music in the background. Accompanied by a sweet piece of cake, one could spend hours there.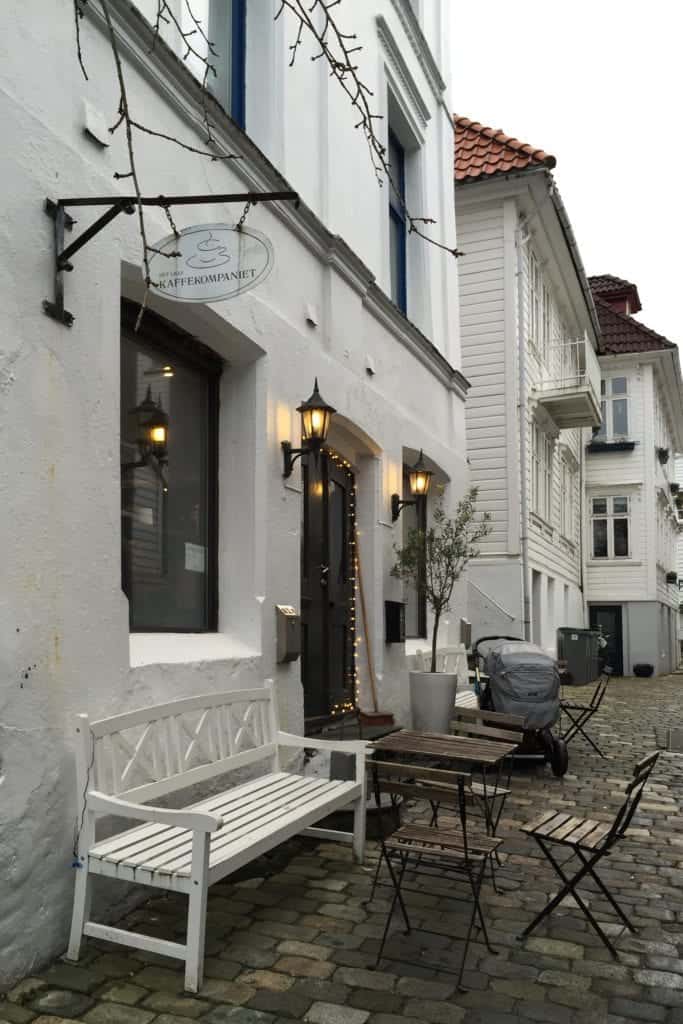 Nedre Fjellsmauet 2, 5018 Bergen
Facebook
I am happy to see the city of Bergen grow into a great coffee destination of Norway. The coffee scene in Bergen is growing and there are many places to explore and enjoy your coffee at.