Natalie Mareckova is a young barista working at Café Mitte in Brno. Mitte is also a part of the Mitte Hostel. Their guests from around the world have a huge influence on the atmosphere within the cafe.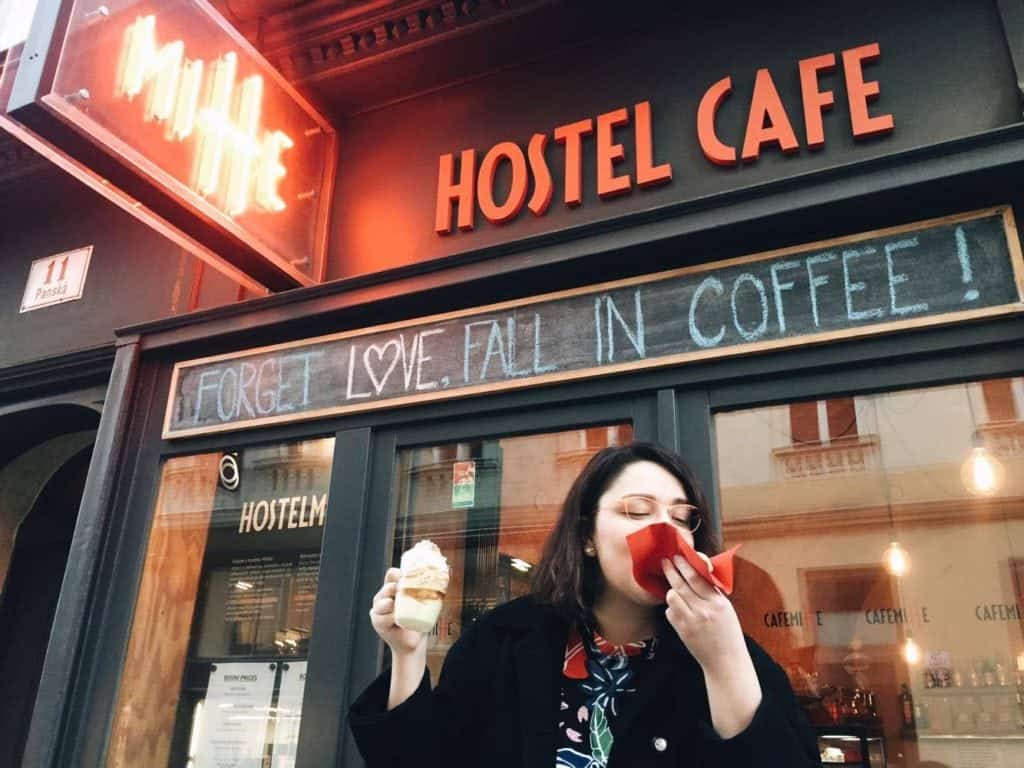 "In a small espresso bar like Mitte—imagine five tables and ten chairs—I like to listen to indie music such as Say Hi, Phoenix, Foals or Local Natives in the mornings. In the evenings I prefer to listen to a minimalistic techno for example by Christian Löffler, or to dream pop such as Beach House," describes Natalie how does it feel to be inside of Cafe Mitte
"Good music makes coffee even better. Don't you think? When I'm at Mitte it is very important for me to be calm and share good vibes with the guests. That's the only way to enjoy a great cup of coffee," adds Natalie.
We can only reccomend you to dive into the tones of her mixtape.
Tracklist
01 – Glass Animals – Intruxx
02 – Christian Löffler – Haul ft. Mohna
03 – Local Natives – Wide Eyes
04 – BadBadNotGood – And That, Too.
05 – Francis Lung – A Selfish Man
06 – Arcade Fire – No Cars Go
07 – Rolling Stones – Heaven
08 – Labyrinth Ear – Navy Light
09 – Mike Snow – Back Of The Car
10 – Lil Silva – Lines
11 – Brolin – Reykjavik
12 – Mac DeMarco – Let Her Go
13 – Foals – Bluebird
14 – Bombay Bicycle Club – The Hill
15 – SBTRKT – Trials of the Past
16 – Beach House – Real Love
17 – King Krule – Baby Blue
18 – Pumarosa – Pries tess
"As I said, I like different music styles at different times of the day. In the morning I like to listen to energetic music which keeps me awake, after lunch and in the evenings I listen to something more instrumental or electronica. It suits Mitte perfectly. It turns the whole place to a Berlin-like, free spirit. It is always a pleasure for me then, when the guests like my playlists and we can talk about music and coffee," told us Natalie.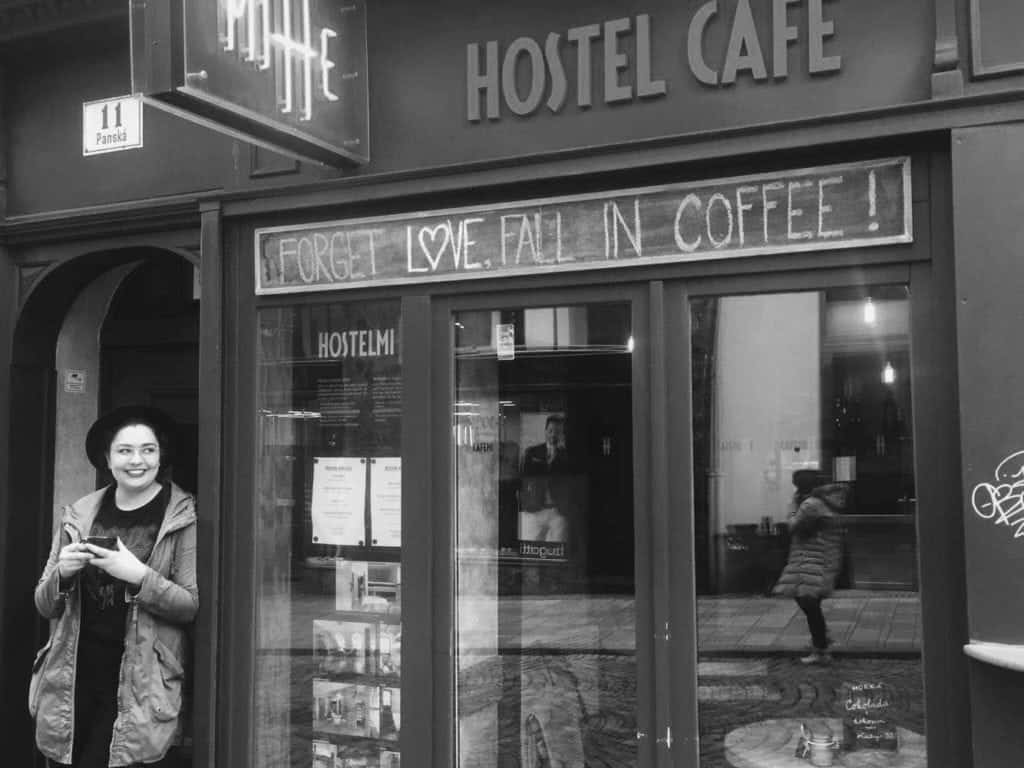 "I tried to pull you into our Mitte atmosphere and introduce you to our young spirit through these songs. It was not an easy mixtape to make, to be honest! I am used to do mixtapes that are 7-12 hours long, so I really hope you will enjoy this short one!"
Natalie is a volunteer at The Filter, a coffee festival in Brno that will happen on May 13th and she would like to invite you to come see it. It will host the Czech Brewers Cup championship as well. Stop by to say hi to Natalie and the team!