The Copenhagen Barista League was the last competition of the Season II, before the Summer hits Europe. The event was held on 12th May in Copenhagen, hosted by the famous roastery The Coffee Collective, opening up their space for the fun competition. It welcomed great teams, some new and some returning, coming from across the Scandinavian countries, as well as from the Baltic states, Germany, or Ukraine and Russia. The teams have booked their competition spaces within five days, and the event sold out in a racket speed, two weeks prior to the event. And judging by the photos, it was packed!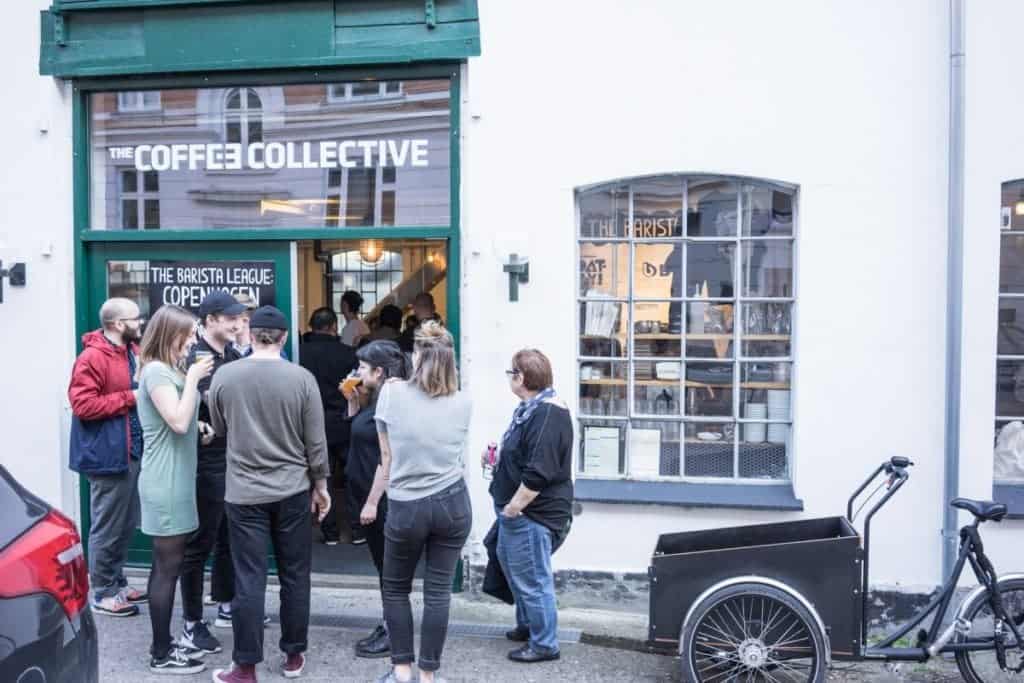 Since its beginnings, the event has established itself as a fast-paced competition, with three rounds, three judges and a big crowd of cheering spectators. There have been great prizes at stake, delicious coffees to work with and international coffee community to meet.
Speaking of the community, The Barista League has brought together teams of mixed genders, but it is definitely worth mentioning that in Copenhagen, the winning team was all female and that it was already 6th female win in the history of the competition. To compare it with male-formed teams, there have been only two so far. And since there is only one more competition to come this season, the girls run the world in this case!
Having such a strong competitor base in Scandinavia, with many teams coming to take part repeatedly, the judges Kris Schackman (Five Elephant), Anna Lunnel (Koppi) and Sonja Zweidick (Barista Connect) must have had a heavy load of responsibility. Finally, they decided on the win by The Slavic Sisters, Anastasiya Mikolyuk and Irina Sharipova, coming all the way from Ukraine and Russia.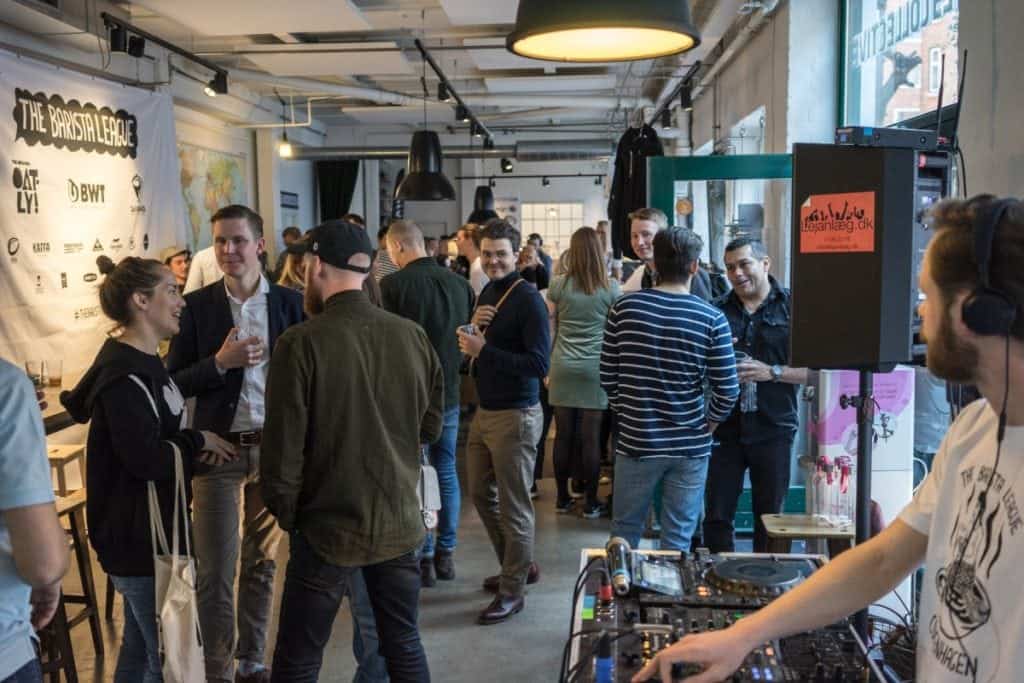 The girls talked to us about their experience and motivations within the coffee industry. Read on to learn more about the two passionate coffee competitors!
Congrats Anastasiya and Irina, could you please tell us a little bit about your background?
Irina: My name is Irina Sharipova and I am from Saint-Petersburg, the historical capital of Russia. I work at North-West Coffee Company as a trainer, manager and quality control of the roastery.
Together with my colleague, I run a coffee shop Mad Espresso Team. In addition to work, I am certified Sensory Judge for Brewers Cup and Barista Championships. Since 2016, I have judged two national Brewers Cups and a few regional Barista Championships.
Anastasiya: My name is Anastasiya Mikolyuk. I am from Dnipro, Ukraine. I have two directions I take my work. Now I am a quality manager for the company Funt Kavy. We roast coffee for other coffee shops in Ukraine and I run quality control of our beans there. On 26th May we opened our coffee shop White coffee bar and I am also working there as a head barista.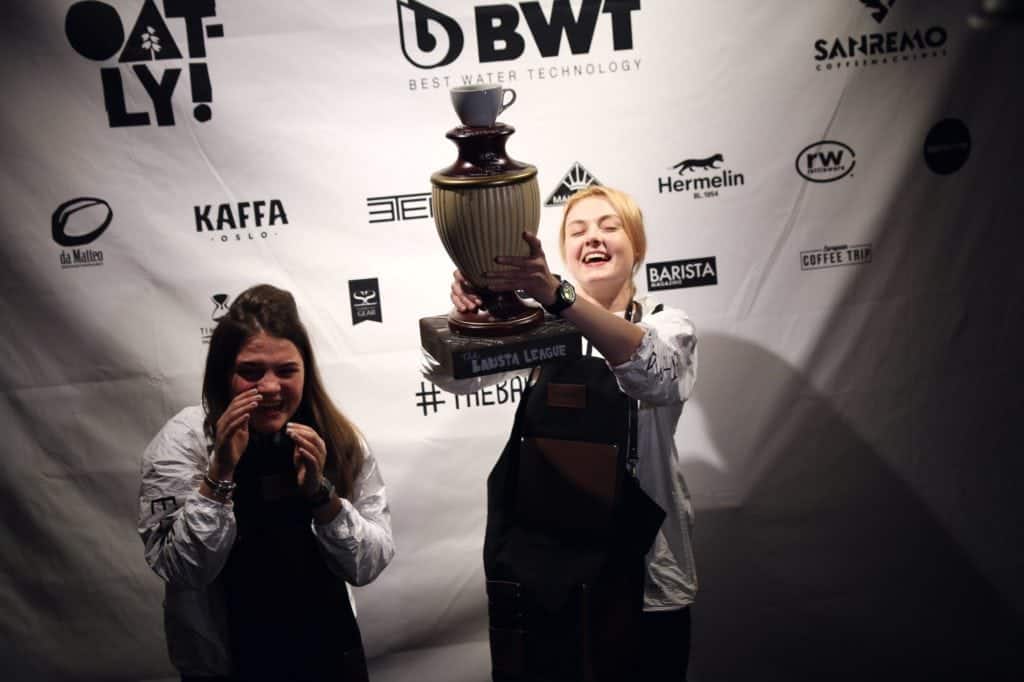 What competition experience have you got? What inspires you to compete?
Irina: I am actually quite a competitive person and I have a long journey through competitions. I have competed in St.Petersburg barista championship 3 years in a row and won it. After each regional, I competed in the nationals. There are 6 regional championships in Russia before the national one! There were a few brew and latte art battles as well which I took part in.
What inspires me? First of all – excitement right before any championship, and of course, good mood during the time of the championship. I would like to feel it again! And a lot of lovely people whom I take energy from.
Anastasiya: Irina told me about her experience at Barista League in Helsinki. She inspired me to compete together and to create our Slavic team. This April I competed in Ukrainian Brewer's Cup. I didn't win but it was a great experience.
Tell us about Copenhagen – what was the event about? Did you know anyone before coming to Denmark?
Irina: I already competed in The barista League which was held in Helsinki, and our team took the 3rd place! As this event is about fun and great vibes around – why not to come and compete again!? I decided not to stop, and with Anastasia, we decided to create international team Russia-Ukraine to compete together in this European event! I knew that many people that I met at coffee events were also coming. That's also nice to meet up with them again during this event!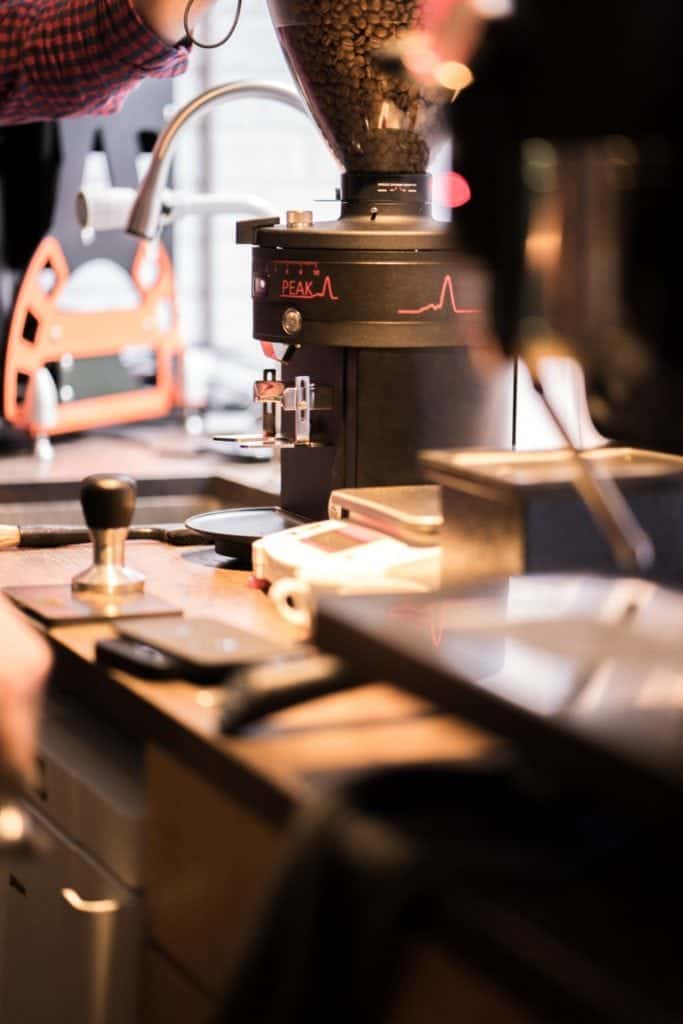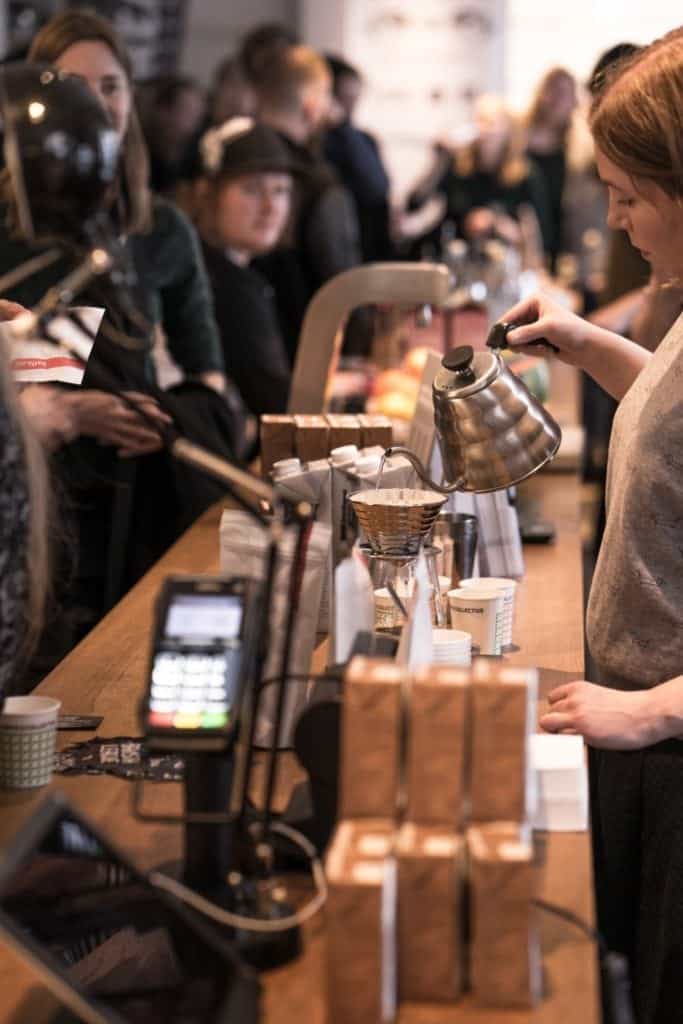 What part of your job do you like the most, and how did you use that skill in the competition?
Anastasiya: I like my job for the opportunity to taste a lot of interesting, complex and different coffees. I like to explore new coffees and talk with my customers about them. This skill helped us analyse our mystery coffee and to find correct answers in the second round [the Sensory Skills round].
Irina: In my job, I really like doing many different tasks. My job gives me an opportunity to open my horizons not only to my particular work but also to my personality. As I am experienced in competitions, The Barista League made me remember everything that I knew in stress situations and I used some 'life hacks', too.
How did you like the city? Did you have time to explore it?
Irina: Luckily we had time to explore the city. Copenhagen is worth visiting! A lot of good places with food, wine and coffee! And sitting in front of Nyhavn, eating Danish pastries and drinking coffee, is such a memorable moment!
Anastasiya: I was excited of Copenhagen and still don't believe that my dream of visiting the city came true. There is a combination of kind people, beautiful nature, amazing architecture, delicious natural food, cosy atmosphere and unique culture. I'll come back surely!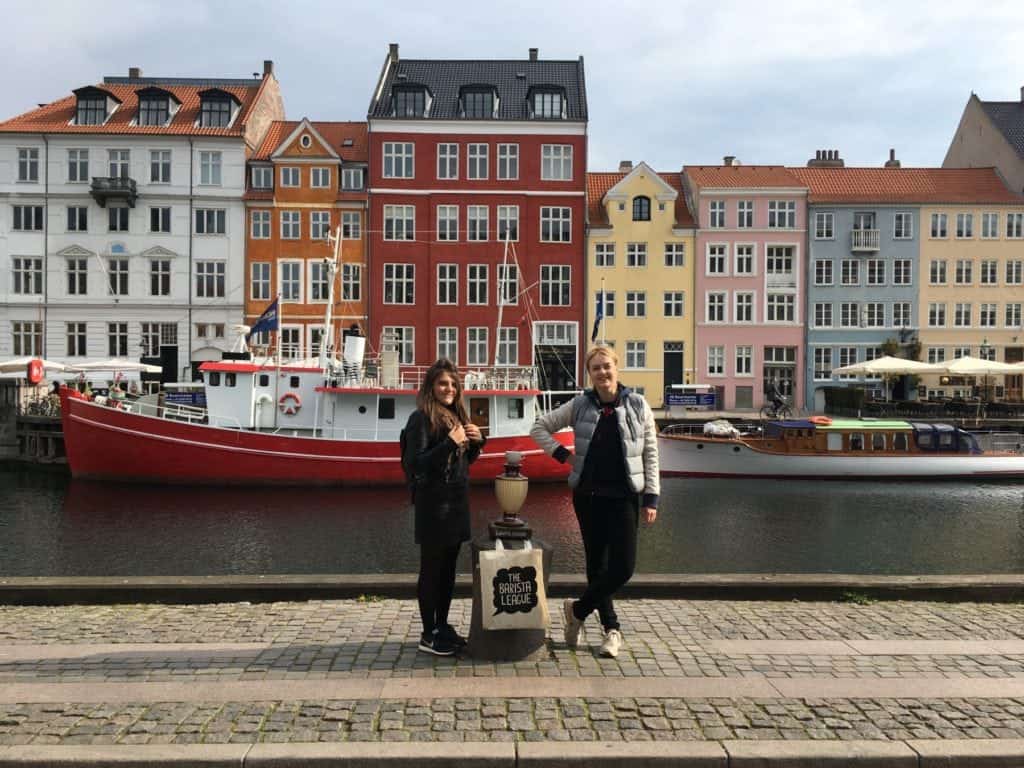 Besides for the trophy and the glory, what have you brought back home for winning the competition?
Irina: Each of us won a Baratza Sette 270 grinder and some barista equipment from San Remo.
Anastasiya: This device will be a king on my home coffee table!
Irina: During events like The Barista League, you interact with your colleagues from all over the world. It is really good to know that you are not alone in this industry and that there are lovely people in it!
We, as the coffee industry, are getting bigger, and, despite the competition, we are friendly and supportive!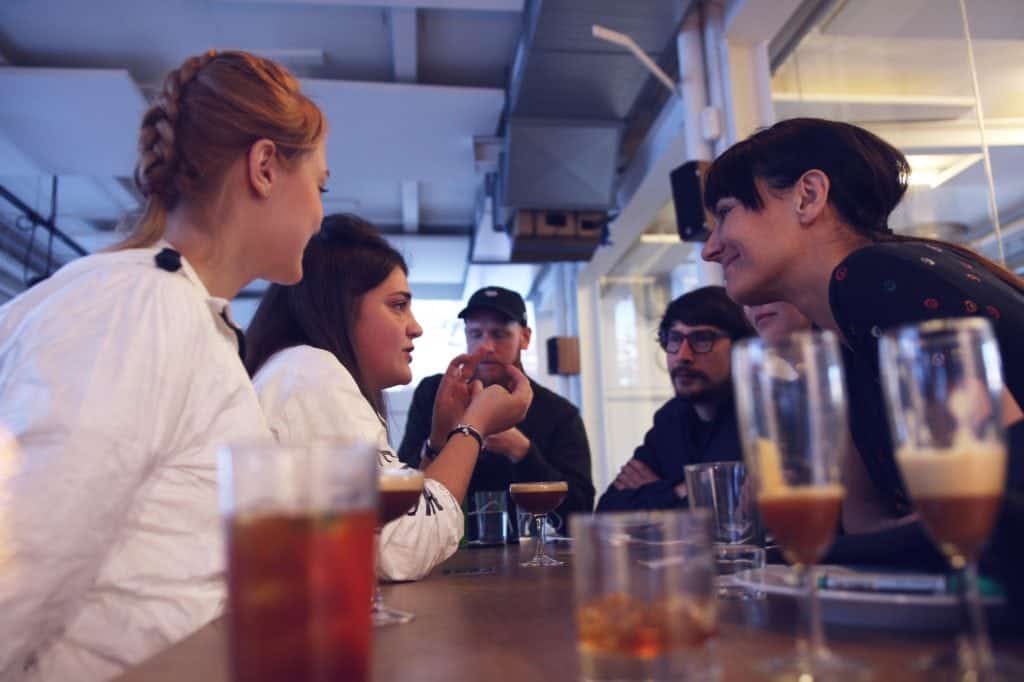 We think that this event deserves your competitor attention! Come have some fun in September. The last event of Season II will take place in Berlin, Germany!