Meet Natalia Yanina Cambiaggio, but her friends call her Pitu. Pitu is 44 years old, but as she says herself (and that's so true!), she looks younger than her age! She was born in Argentina and is of Italian descent. She has been living in Spain for the past 10 years, currently residing in Tenerife, the largest island in the Canary Islands. 
Natalia is the co-owner and barista of Slow Coffee Tenerife, a small, adorable and completely fixated on the quality coffee café. Her first contact with specialty coffee was during a trip to Colombia, and she later took workshops and courses in Australia to improve her brewing skills. Pitu is a firm believer in keeping the brain active through constant learning!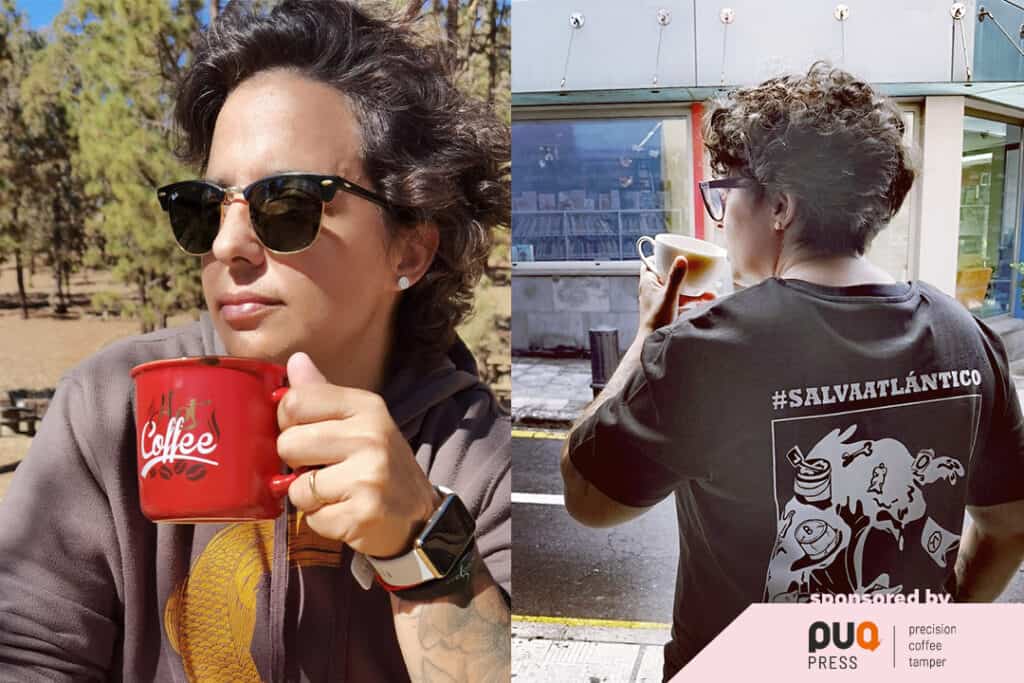 Natalia, what is your first memory with coffee?
I always had a thought that coffee makes you travel in time to extraordinary places and our memories. Once I feel the aroma I always travel back in time to my childhood, I used to visit one of my grandfathers every evening after school. I do remember him thanks to the coffee aroma, every single moment takes me back there, to his kitchen when I had my coffee and milk with medialunas [Argentinian name for croissants – Ed.] while I was listening to his stories.
Could you describe the moment or situation that made you decide to become a barista and a café owner?
I have to recall some hard times from my life, they are not good memories… However, they are necessary to understand why I decided to open Slow Coffee.
Travelling and cooking have always been my dream and a real passion. I have worked in several places, even in a One Star Michelin restaurant in Spain and also abroad. In 2017 I was working in Puerto Pollensa, Mallorca. I spent there 8 months working with a huge stress level and workload. Once I had finished that season I decided to travel to my house in Granada in order to finally rest. After a couple of hours there I started to lose my eyesight so I ended up in the hospital. I had to be there for a whole month until the doctors managed to help me and I could recover… That was my turning point and I decided I have to Slow down.
I managed to gather the strength and desire to have my own way of putting into practice everything I had learnt before. Thus I quit the job that I had for 4 years and visited my family. I talked to my business partner and we decided to start our own project.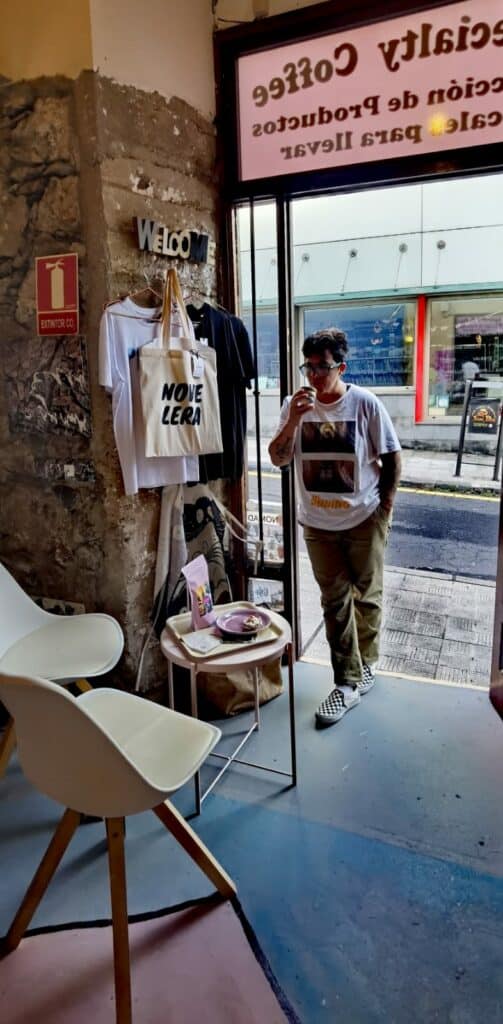 Tell us a bit more about Slow Coffee Tenerife.
Slow coffee Tenerife is our little piece of heart in El Puerto de la Cruz in the North of Tenerife. We spent almost a year looking for a place that would fit our style and purpose. So it wasn't a smooth and easy start. We only serve specialty coffee and we do not have a food menu. We focus purely on coffee.
If a career in coffee was not an option, what job would you be doing?
I do believe I would keep on being a chef however I would try to go into teaching as well.
Do you have an unusual habit or hobby that you love?
I do love jiu-jitsu, I have been practising it for a long time. My other hobby is reading… However! I don't have enough time to read all the books I would like to.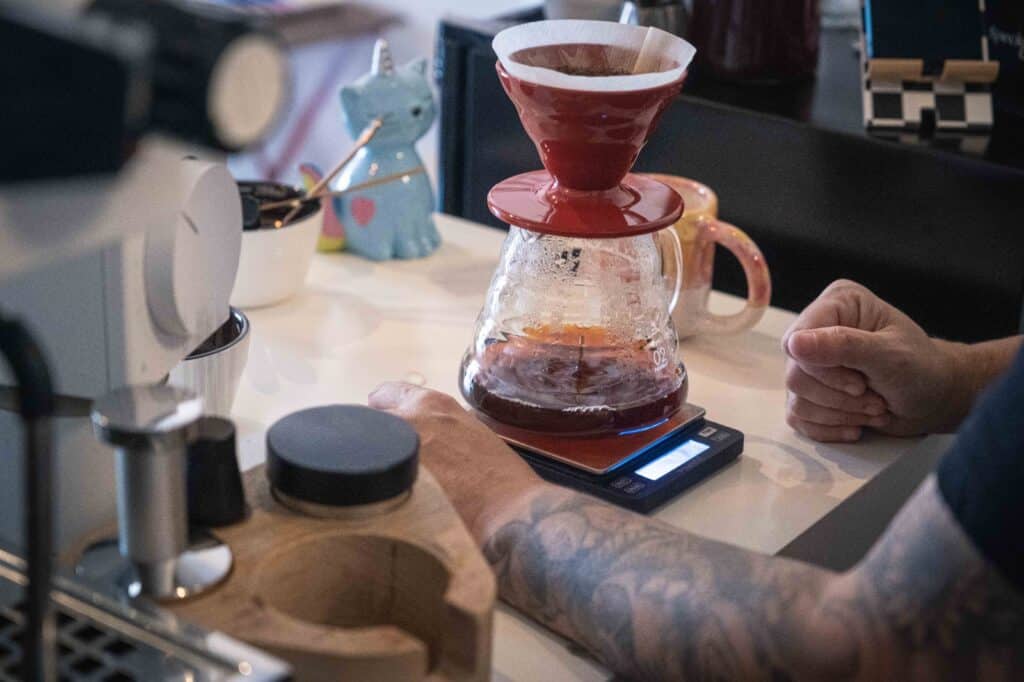 What is your piece of advice for anybody starting a career as a barista?
Well, this is not as easy as it may seem. I guess my piece of advice would be to find your purpose. Like in the Japanese concept of Ikigai, a reason for being and doing everything that you do with ultimate passion and dedication. For those who are starting there is a Spanish saying that says: "If you grow well you will harvest better".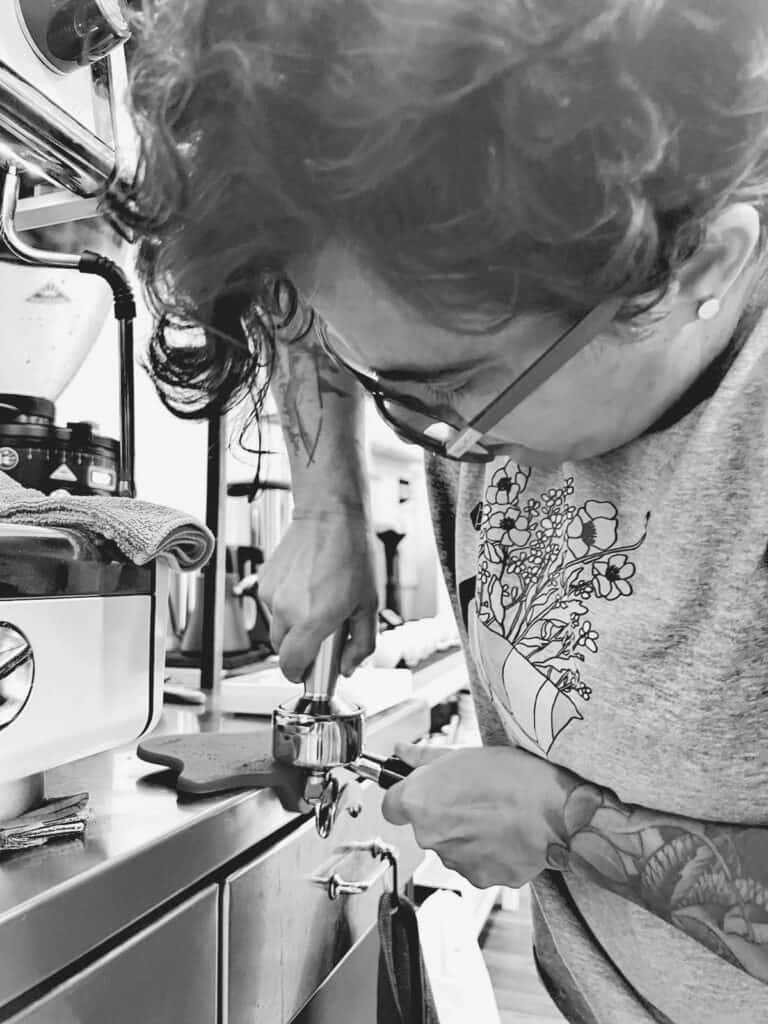 What's the most common question you get asked behind the bar? How do you answer it?
Well, too many questions… We talk about coffee all the time. Perhaps one of the most recurring questions would be: "How much coffee do you drink a day?"
And the answer is: "I don't really know. Too much I guess!"
Natalia, what's the one coffee cocktail that everybody should try? Why?
I would try every cocktail which has coffee in it. In my opinion, kaffeost [a northern Scandinavian traditional drink/meal in which cubes of cheese are released into a cup of coffee – Ed.] is really amazing so if you have the chance just go ahead!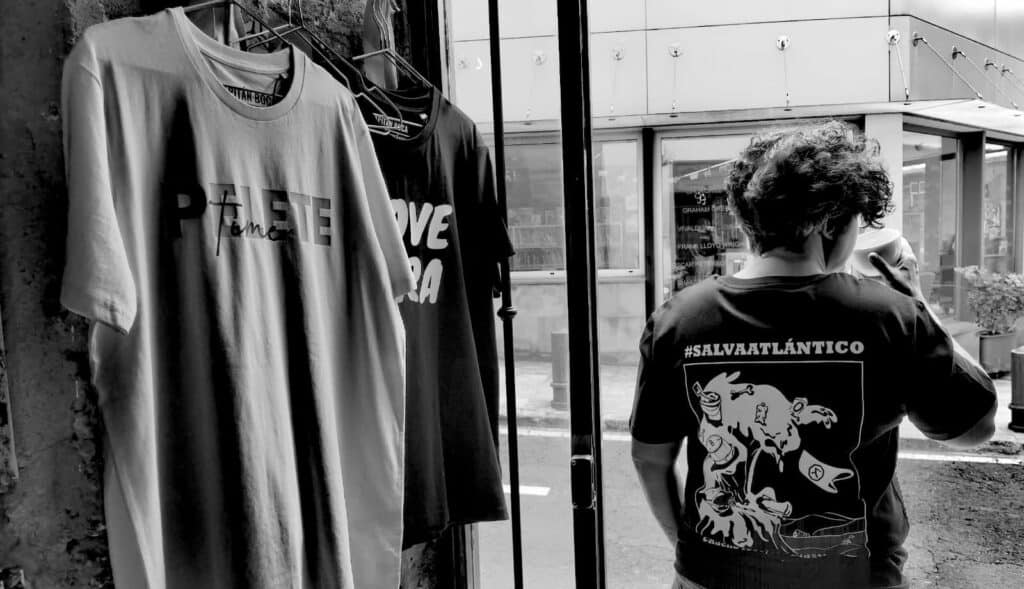 How has your life changed since you opened your own café and started to work behind a bar?
I do feel great. Most people are simply fabulous. They are all used to specialty coffee. We can share many things because most of them have great knowledge. We can talk about a specific variety or listen to their experiences within the world of coffee. We have been fortunate to meet experienced coffee people. Our recipe in Slow means a lot to us, if our coffee isn't good enough, it is made again. It must be perfect and thus most of our guests do know what they enjoy. It is coffee, coffee, coffee… but truly specialty!
What coffee challenges are you looking forward to? Any new projects or collaborations?
We do have some challenges for this year. Since we are teachers, our idea is a project that includes social insertion. By promoting different activities both regarding coffee and not. We have already prepared some workshops and we are developing the next ones for upcoming months. We have been talking with some local artists in order to give some workshops at our place. We would love Slow Coffee Tenerife to become a centre of the community and social affairs.

Quick Fire Questions for Natalia Cambiaggio:
Would you serve filter coffee with milk if asked for it?
If a customer would ask me that, I would do the filter and afterwards give the milk to him to add by himself.
Do you ever take sugar with your coffee?
No, I do not use sugar.
Espresso or Filter coffee?
Filter coffee always
Do you aim for Sweetness, Acidity, or Body?
Acidity.
Milky or Black?
Black.
Slurp or Spit?
Slurp.
Sit in or Take Away?
Sit in.
Cake or Pastry with your coffee?
Nothing. Coffee only.
Favourite piece of barista equipment?
V60 dripper