Cities have a lot to offer to visitors—from must-see attractions to the ones that attract smaller crowds with a specific interest. And so, tourists may be found on any street or in any place in your city. However, no matter whether they are on the lookout for famous monuments or hidden gems, a café is a place where most seem to end up—of course, any tourist needs to sit down for a while, use a bathroom or connect to the internet, right?
That is how I used to see tourists in cafés. I never paid that much attention to why they were there. I saw their visit as an ordinary stop when exploring the city.
However, in the past year, I started to notice that there might be a little more to it. When working behind the bar or travelling and visiting other cafés (as that is what us baristas do, right?) tourists seemed to be more attentive to coffee places, they would ask more questions and really engage with the place.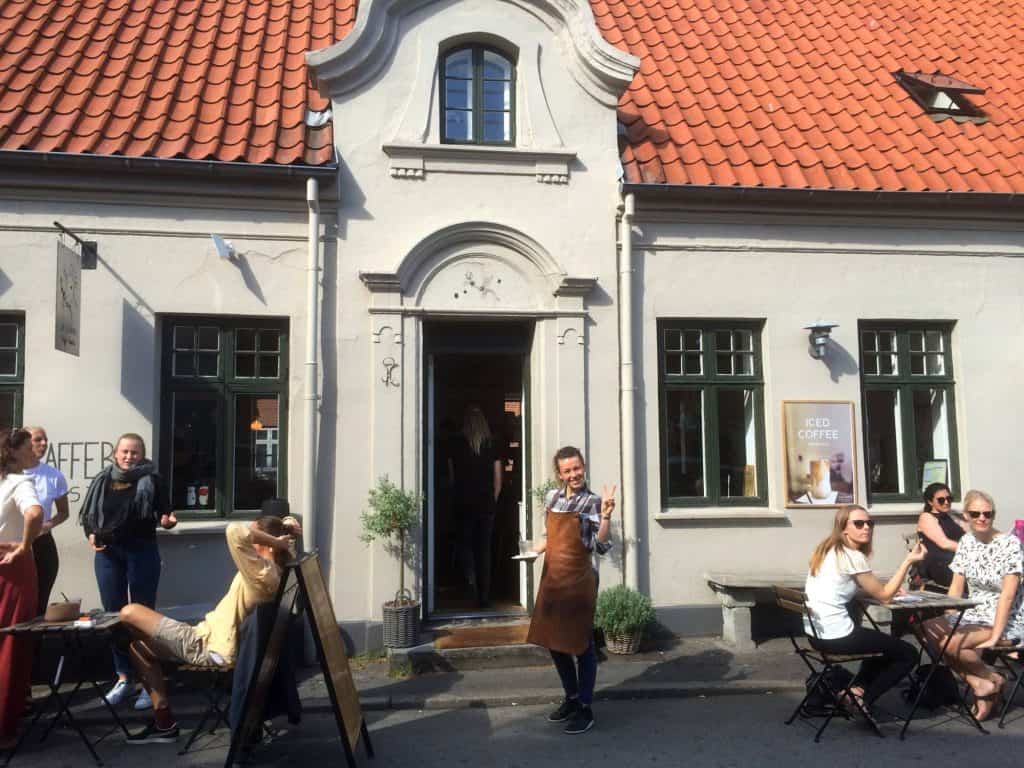 And so, as a barista and a student of tourism, I started to pay attention to how cafés may be linked to the tourism industry and dedicated my last semester to find out what cafés mean for tourists and why they actually go there. My master's thesis was mainly based on discussions with both friends and strangers, therefore their words guide this article as well. During the research process, I found out a lot about what tourists may look for when visiting a café and how influential the visit may be for them. I found it really interesting and I think it's something we can be more aware of as baristas.
Authenticity
"You get a very clear picture as to how locals really are when they are relaxed and when they socialize. So, a coffee shop is a good place to observe that because they are themselves when they sit there." —Mads
'Authentic' places, meals and items are offered to tourists everywhere. Often, it is hard to distinguish what is really authentic and what is just a "tourist trap". Local cafés may bring authentic experiences on several levels, and tourists are beginning to become aware of that. Cafés represent local culture and local people. The menu may be based on what locals like to eat and drink, the interior may be decorated typically for that nation and the customers may, by their behaviour, language and fashion, provide an understanding of what the local population is like. And so, just by sitting at a table and looking around, tourists can get a very good idea of what the area, city or maybe the whole country is like.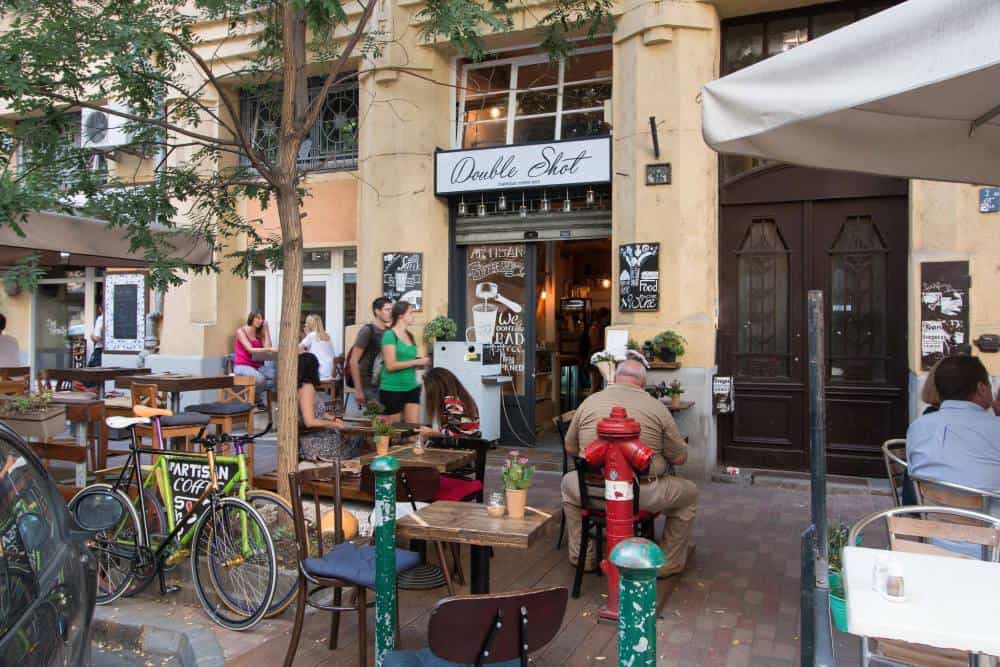 Does your café represent any of it? Give a thought to the menu served in your café too—is there something typical for the locals, the city or the country? Why is it so? You can share your thoughts with a tourist, it can add value to whatever they experience.
Connection
"It is a place where you meet people. You connect, just by a smile or by a look. You don't necessarily have to talk." —Viktoria
We all know cafés are social places. Tourists may visit cafés not only to chat with friends they are travelling with but also to connect with other people around them. A café is a unique place where locals and tourists meet, without getting in each other's way (in most of the cases). It is more of a neutral zone, a place of leisure for everyone. Especially for people travelling on their own, they may see cafés as safe places where they can seek social interaction with both other customers and the baristas. I remember the last time—and the first time—I travelled on my own I really appreciated the opportunity to sit at a shared table. Not necessarily to converse with a stranger, but just to feel more part of the crowd.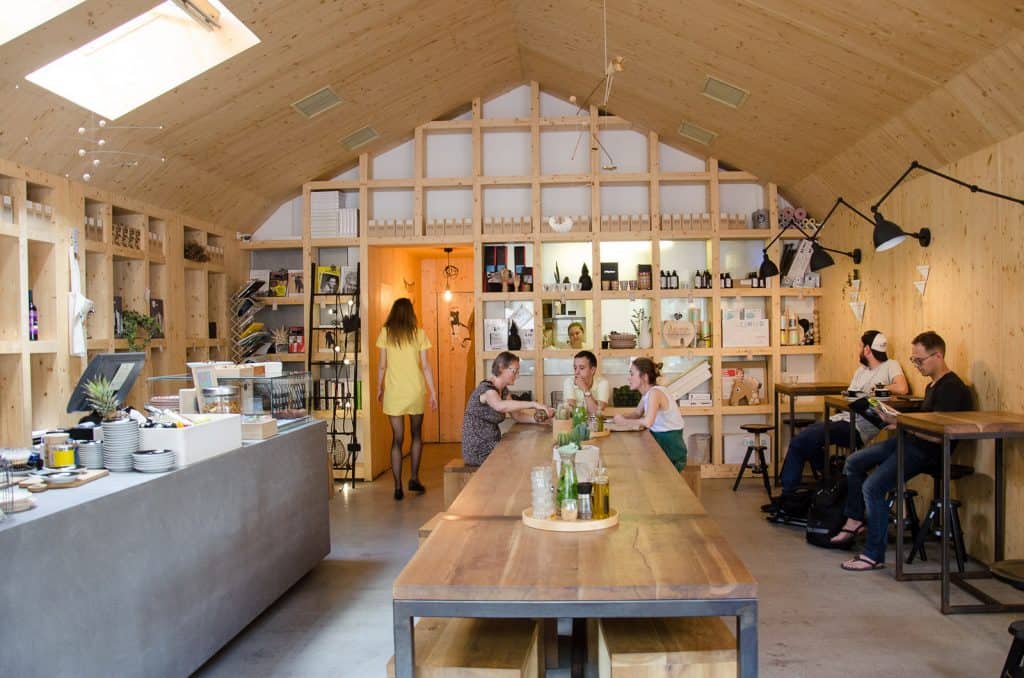 Does the layout of your café support social interaction? Does it have a shared table? If yes, what is the purpose of it there? Maybe next time you can direct a tourist to a shared table and see how they take advantage of it.
Recommendations
"I get this question every day "where should I go after this?". As a barista, if you don't have a couple of things to recommend you should probably learn some because it's very useful." —Edward
I have witnessed a barista or another customer give a tourist recommendations on many occasions. Local people represent the city, therefore are seen as trustworthy sources of information. Tourist information offices may provide quite general/mainstream advice on what to do and where to go in that particular city. Getting a recommendation from a local in a friendly and casual atmosphere is much more engaging for tourists. That is why it is getting common for tourists to approach the barista with questions about a great restaurant nearby, places to visit, or fun activities in the city.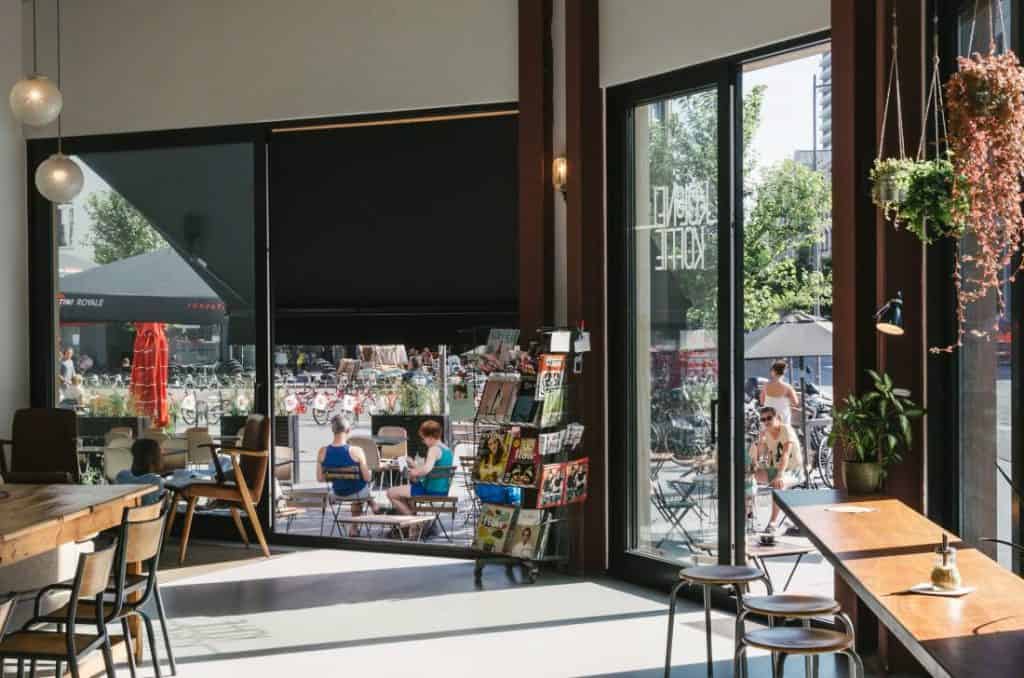 What do you think really stands out in your city? What places really represent the atmosphere and vibe of the town? Try to prepare a couple of recommendations in advance so your advice is thought through. You can definitely influence someone's stay in your town.
Attraction / Experience
"A lot of the time coffee shops tend to create very interesting interiors. When it comes to furnishing, choice of dishes, music. In these speciality cafés, everything is thought through, so I think they are always very special and inspirational." —Alex
If you have cafés as the only points of interest when visiting a city, then you really are a coffee enthusiast! Most of us visit cafés when exploring a city, however, for some this may be almost akin to visiting a museum or major tourist attraction—and this can also apply to non-coffee people (to my surprise).
Many people choose in advance where to go for a coffee, but when I spoke to people about visiting these cafes, I found out that they took different memories away from the experience. There was a story about the cup, about colours of the furniture, about the atmosphere, or about the people around. Stories about the coffee itself often came from baristas only. And so, the café may be an attraction where different people find their "thing". In most cases though, the memory that the visitors kept from that place was bound to something else than coffee, it surpassed the main reason the person went there in the first place—the coffee itself.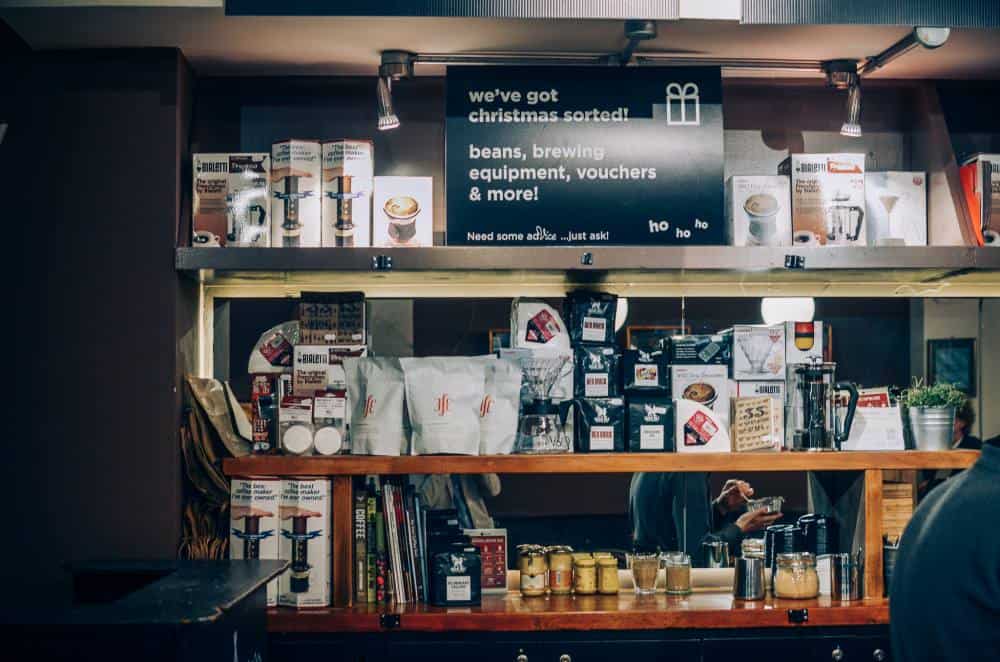 Speaking of memories and attractions—merchandise sold in cafés (roasted coffee, cups, t-shirts etc.) may serve as a souvenir the same way as a miniature Eiffel tower, maybe even better! Do you have such goods in your shop? When a café becomes a destination and tourists are wandering the streets to find it, it can be thought of as a tourist attraction in its own right.
A Break
"A coffee shop is a break when you are experiencing a city. However, even though it is a break, you kind of want to choose where to have this nice break—you want to have the right break." —Amanda
This just makes sense. Of course that tourists need a break from walking around, admiring art or exploring the streets. A café visit is almost like a pit stop for tourists. Practical things, like charging the phone, connecting to the internet, using the bathroom, planning the next activity, those can all happen in a cafe, for quite a small amount of money and for an almost unlimited stretch of time. But this does not necessarily mean that the place itself does not matter. The break is also a treat so people like to choose carefully where they can have their break from "being tourists". Do not underestimate such a crowd, they might know more about your café than you think!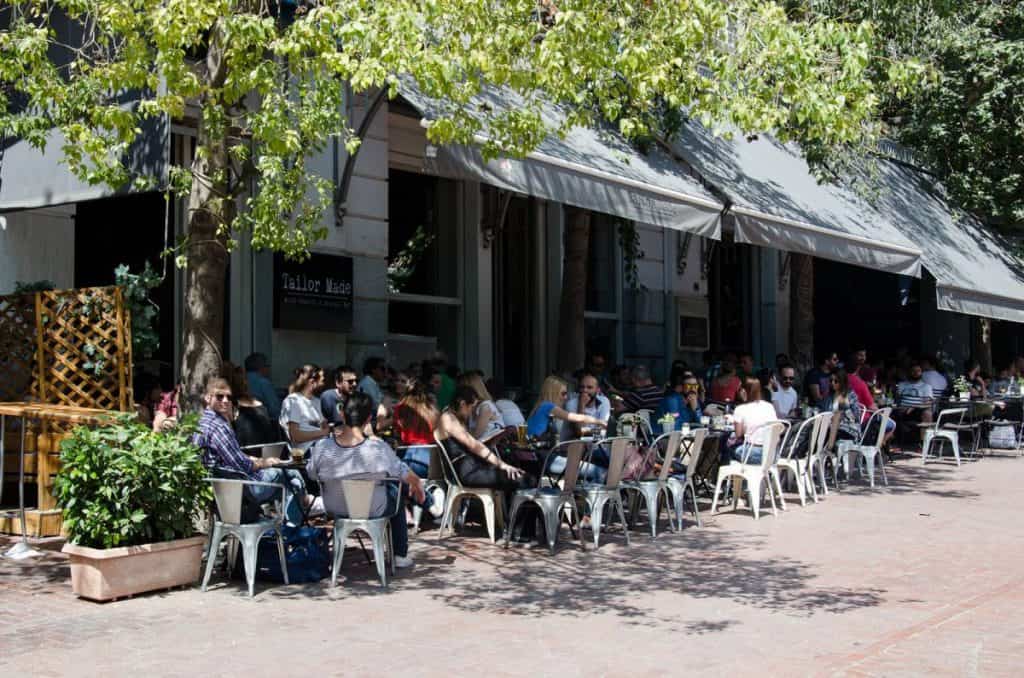 Is your café a great facilitator for tourist's breaks? Do you provide wifi and plugs? Do you maybe have themed tourist maps or tourist guides at one's disposal? Even though I don't like the idea of turning a café into a personal office, I experienced myself that wifi and plugs were very important for me when travelling, and it could annoy my stay in the café when these were not provided. Sometimes during a trip, a great coffee can be as important as a great connection.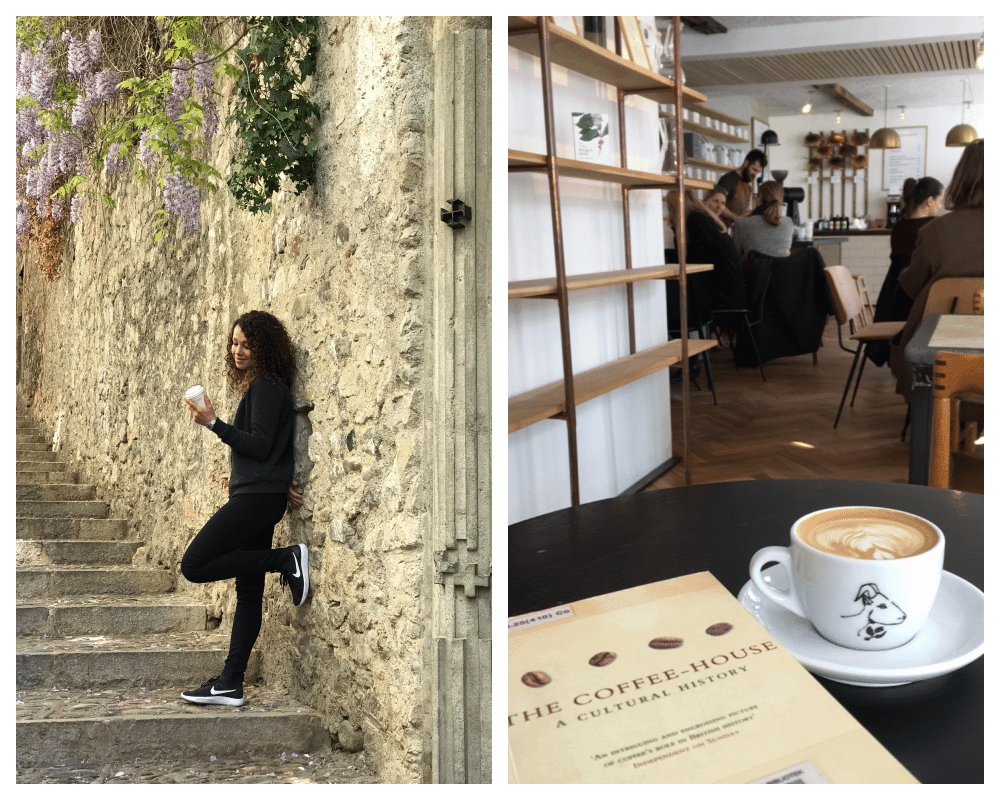 Tourists are a different type of customers. They might have different expectations or needs. They visit a local café to get an authentic insight into a city, to socialise, to ask for recommendations, to experience something new, different, or simply to have a break. Either way, the visit can be a great experience and can influence their stay in many ways—something to have in mind the next time you serve a tourist.