Aarhus is Denmark's second city, perpetually overlooked by visitors to Scandinavia in favour of its big brother Copenhagen. This charming, stylish city – some may even choose to call it just a town – is home to under 300,000 residents, of which nearly 50,000 are students who fly back to their nests during the summer months. Typically known for its university and rainbow panorama of ARoS museum, this student town received due international recognition when it became the European Capital of Culture for 2017.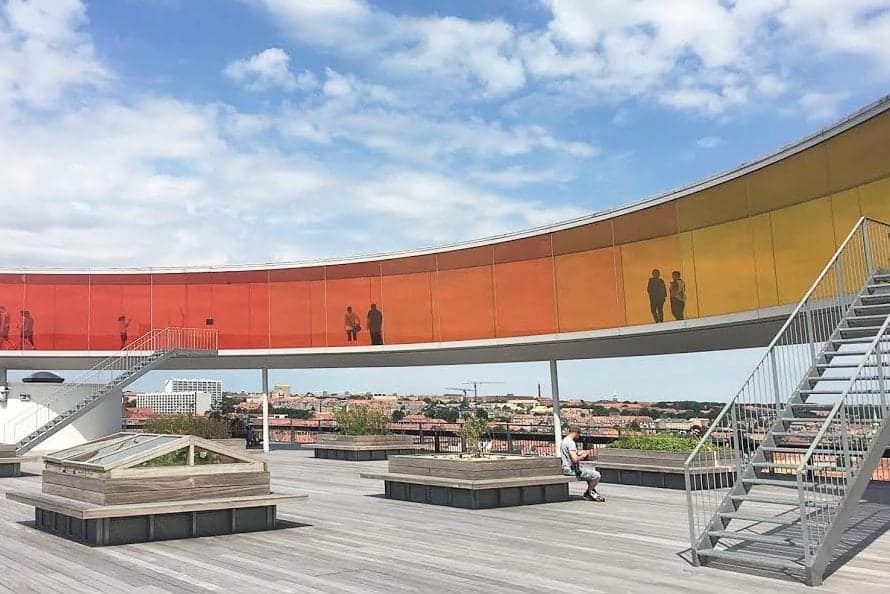 But Aarhus has been on the radar of coffee lovers for a couple of years now, thanks to two world-class coffee houses with vastly different offerings.
Great Coffee
It's not atypical for coffee enthusiasts to travel to Aarhus exclusively to visit Great Coffee and drink a perfectly-crafted latte made by Søren Stiller Markussen. He's the 2010 and 2008 Danish Barista champion, 2007 Silver winner at the World Latte art championship, 2008 World Barista finalist… you get the picture! Most importantly, he's the name and face of Great Coffee – a coffee bar and micro-roastery now in its fifth year.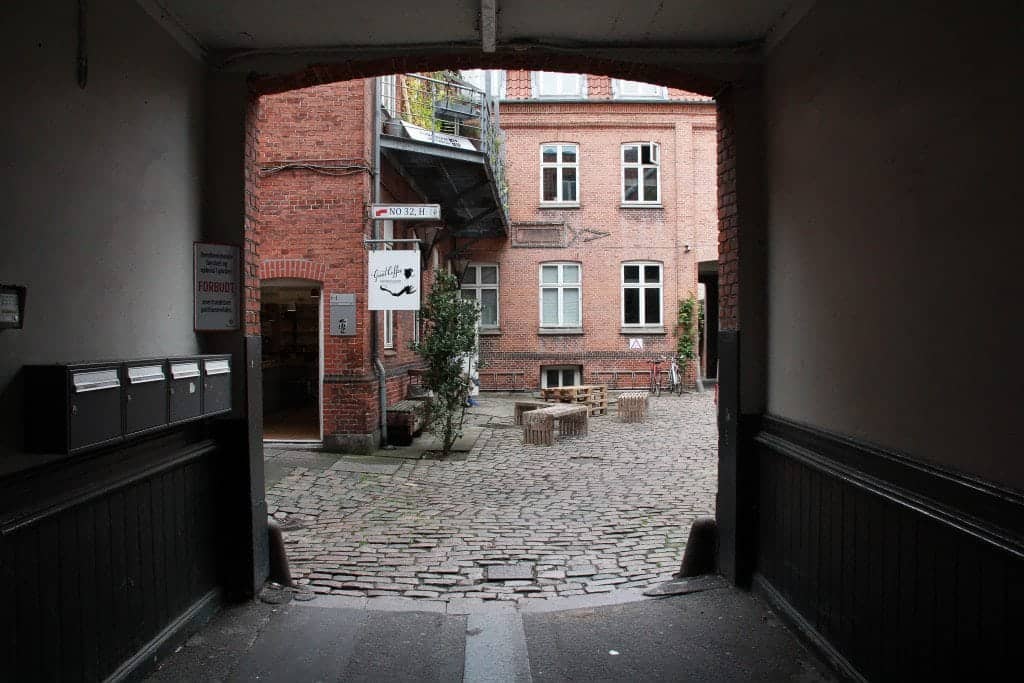 Bright, clean, functional – the shop is a delight in itself. The centrepiece of the room is the bar which has been purposely designed to emulate competition layouts, so that customers, like judges, can see exactly what's happening. Markussen's many trophies sit on one shelf, a long high table runs along another wall and there's a beautiful roastery on the other side of a glass door. It's the kind of place where you are scared to touch anything because you don't want to disrupt its immaculate presentation. Every bit of this place is a product of Markussen's genius.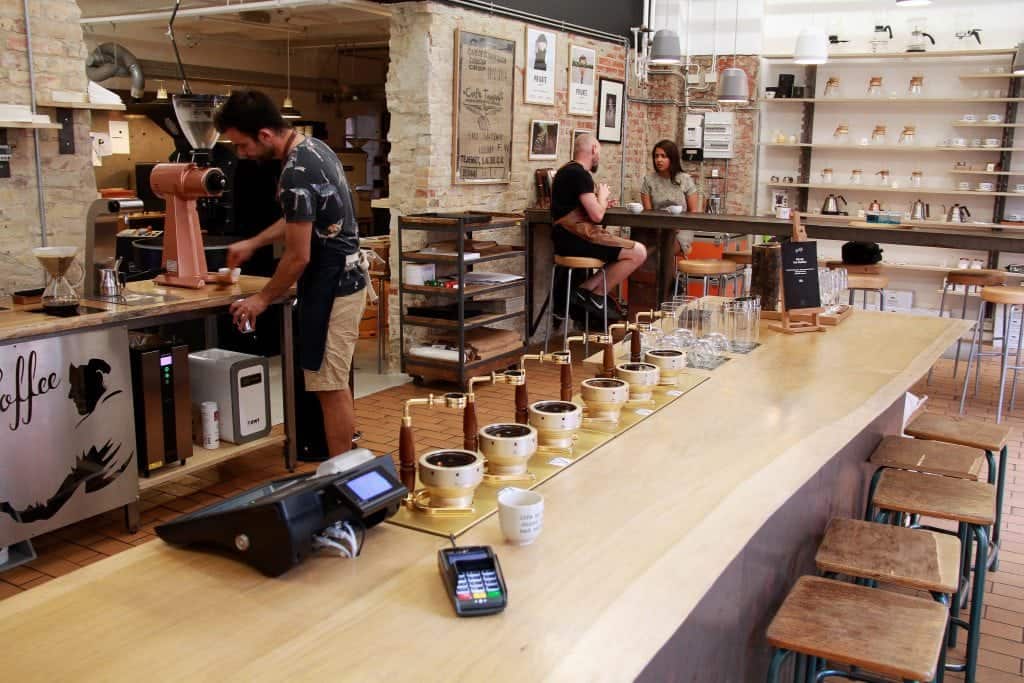 "This place is my home," he says. "When people drink coffee here, it's like I've invited them to drink coffee in my home. I've made it the way I want it."
It's impressive how much pride Markussen takes in his work.. Every year he travels to the farms where he sources his coffee to build new relationships and rebuild old ones. Back in Aarhus, the entire roasting operation rests on his shoulders ("Over the next two years that may have to change because I'm getting busier," he says). Even with six other employees, he loves being behind the bar himself.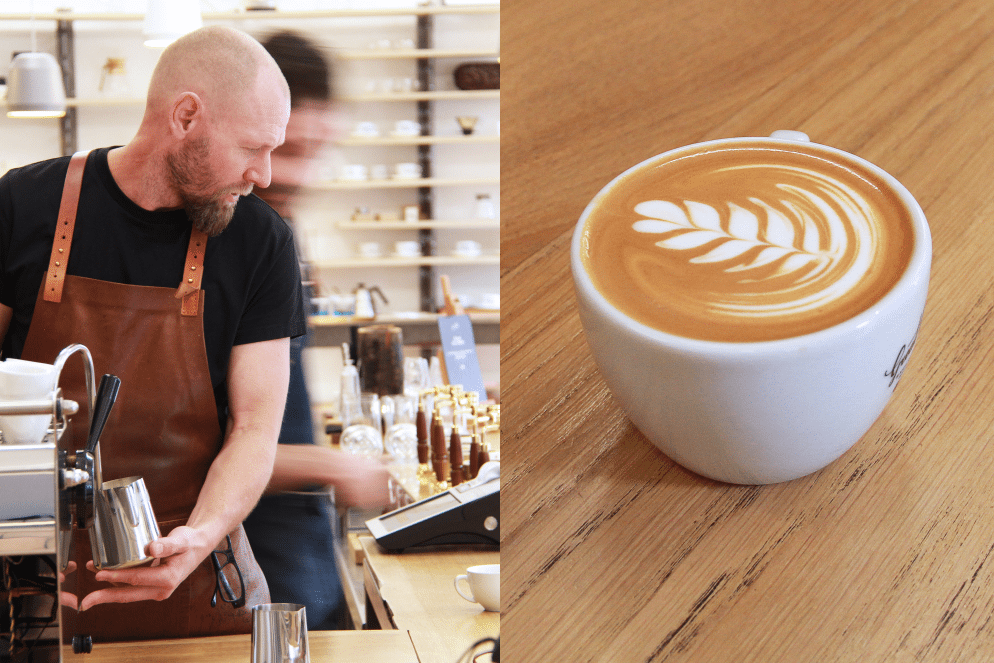 "Some customers come here and ask 'why are you standing here yourself all the time?' and the answer is because I like it," he says. "I didn't buy these expensive machines because they look good. I love to work with these machines."
It's not that he doesn't trust his baristas. He holds them to a very high standard and puts a lot of trust in them after they've proven themselves worthy.
"If baristas don't perform, they don't work here. Most of the employees start with black coffee. Then espresso and lattes and cappuccinos. If I teach them a new thing and they can't combine it with their existing knowledge, they aren't suitable here."
The end result of his meticulous processes is brilliance. It is, simply put, great coffee.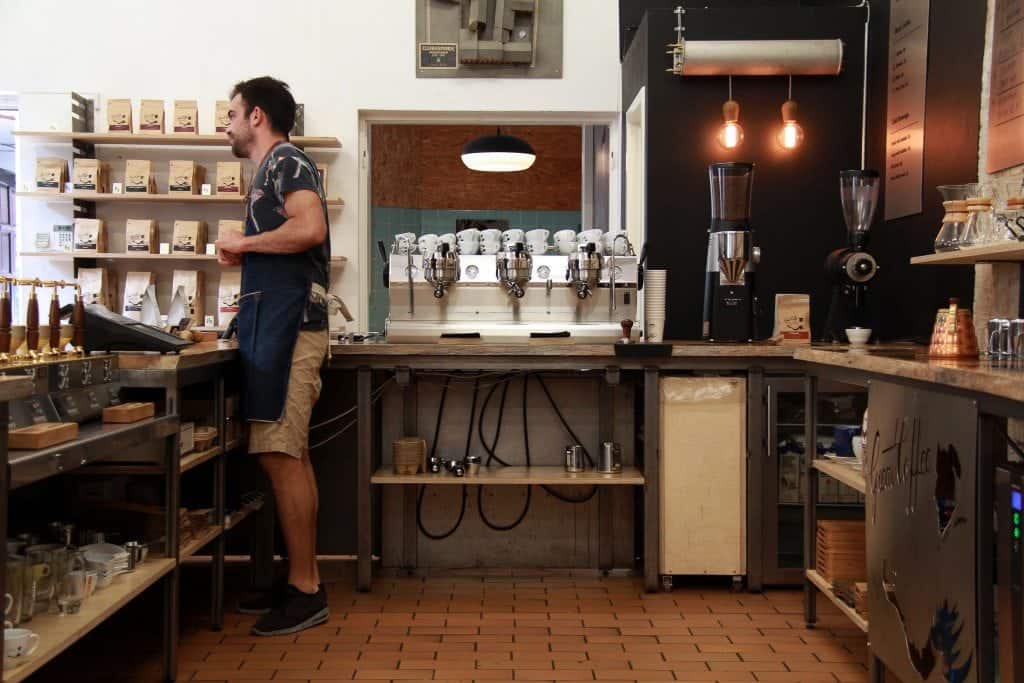 Everything we try during our visit is thoughtful and interestingly delicious. My favourite probably being a honey-processed coffee from El Salvador.
"My idea has always been to present an interpretation of what coffee can be and how it should be," says Markussen talking about why his establishment is hyper-focused on just one product. "So only coffee – no cakes, no croissants, no sugars, no milk. And people who don't understand that can go somewhere else to drink coffee."
Some may call his style rigid, others may even say it's pretentious. But it's actually a byproduct of the immense investment Markussen has in his work.
"I roast my coffee myself. I visit the farmers. I speak with them. I spend a lot of time developing the coffees and trying to get the perfect one. So no, you can't have sugar in your coffee. Taste the coffee as it is and then you can tell me whether you like it or not and what is it that you don't like. Is it too light? Too bright? Do you want more body?"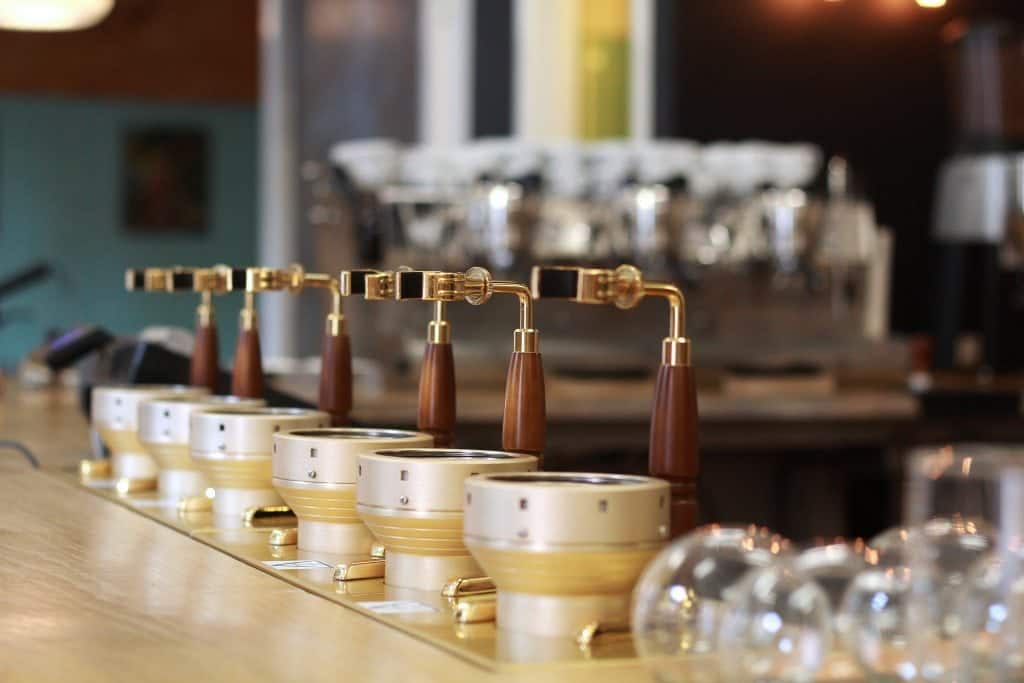 While not every uninitiated customer entering the coffee shop will be familiar with Markussen's style, he has many regulars who have grown to appreciate the coffee he serves and how he serves it.
Markussen uses one comparison that hits home – you wouldn't go into a Michelin star restaurant and request the chef to use skimmed milk instead of whole.
"So when people come and say, 'don't you have soy milk? Don't you have any cakes?' I simple say 'no sorry. We only do great coffees.'"
Klostergade 32 H, st. (gården), 8000 Århus C
Facebook, Instagram
La Cabra
Not far away from Markussen's 'home' – and in Aarhus, nothing is really that far – is the happening and vibey La Carba. One of the few places open on Sunday in Aarhus, La Cabra is a fan favourite. When the outdoor seating fills up, customers make their way to a patch of grass across the street with their takeaway cups.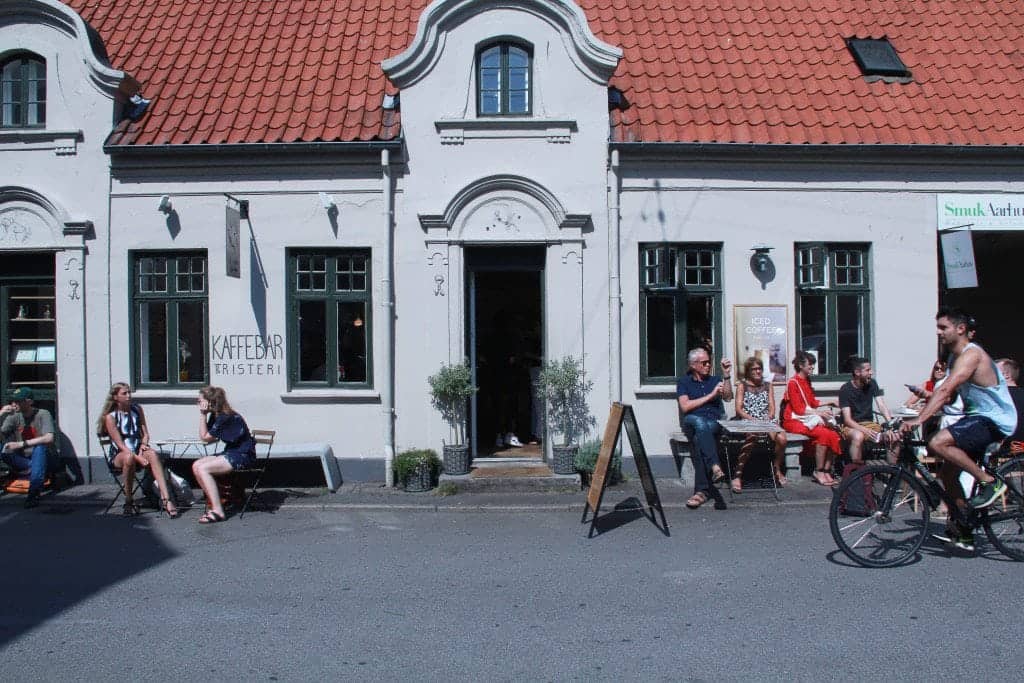 Started by Esben Piper and Mikkel Selmer five years ago in a little shop elsewhere, La Carba has expanded into more than a coffee shop and roastery – it has become a collective of talented artists and craftsmen in the region. At their shop in Aarhus' Latin Quarter, you can drink their coffee, or try bread baked in-house by their baker Lasse Tronhjem or cheese sourced from Arla Unika. Their good-looking packaging is designed by Christian Forman from Anorak, a graphic designer whom they very much consider a part of the team.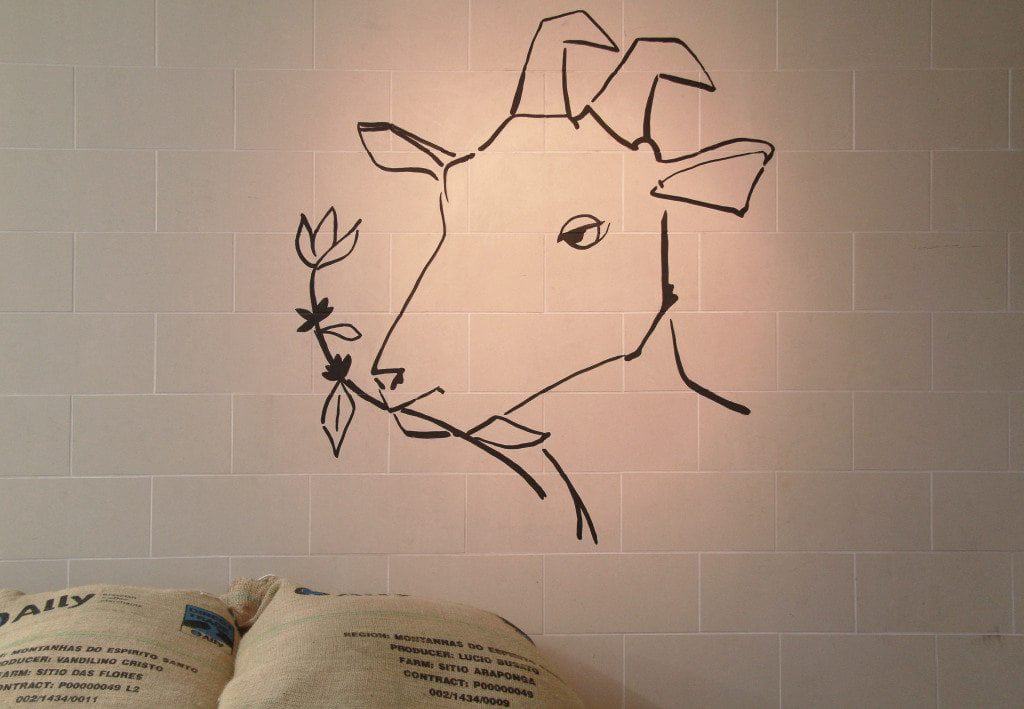 But serving a cup of good coffee is still the core of their business and philosophy.
"Coffee roasting, and coffee in general, is a new business and we try to simplify it as much as possible," says Piper. "We try to buy the best raw material we can, and then we just let the coffee shine."
Bright is better – that's La Cabra's philosophy. They strive to achieve purity and brightness in the coffee, and hope the passion and curiosity that has gone into the coffee from its very first stages translates to the flavours in the cup.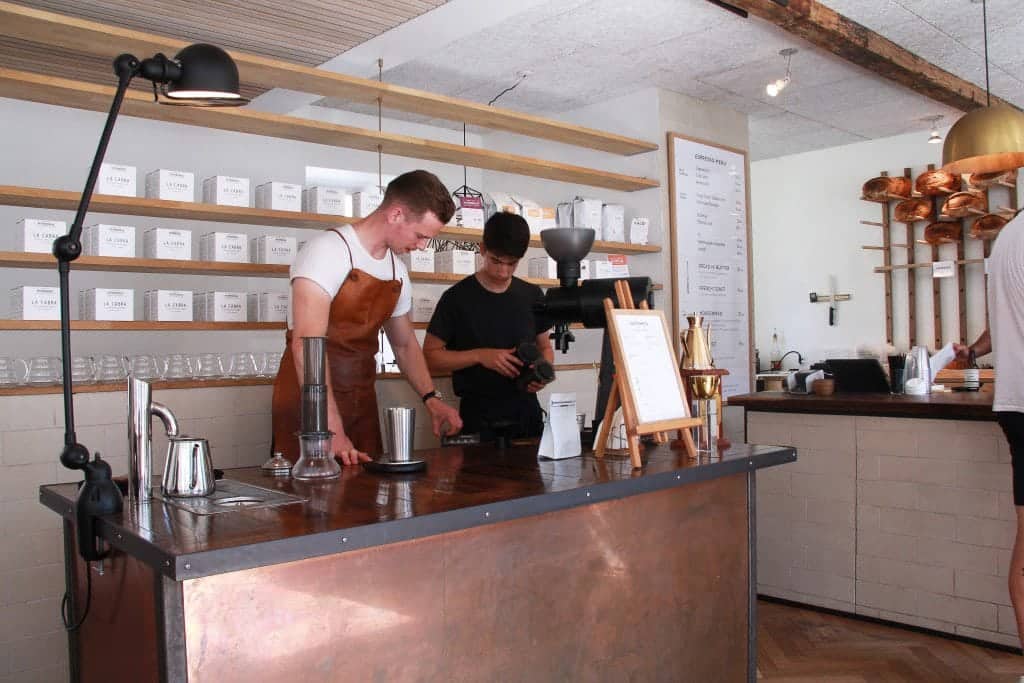 But La Cabra is also doing something more than simply serving good coffee. They're spreading the word about good coffee. They have a fascinating story and they tell it well. Piper draws inspiration from the craft beer business and how that market has widened the horizons of their customers.
"What beer microbreweries have done at communicating their product is impressive. They've communicated that beer can actually taste super sour, smell extremely weird and have other things going on."
Piper wants to do the same with coffee: "When we talk about acidity, we shouldn't be afraid to say the acidity is wild or pungent or, sometimes, even a little bit out of balance."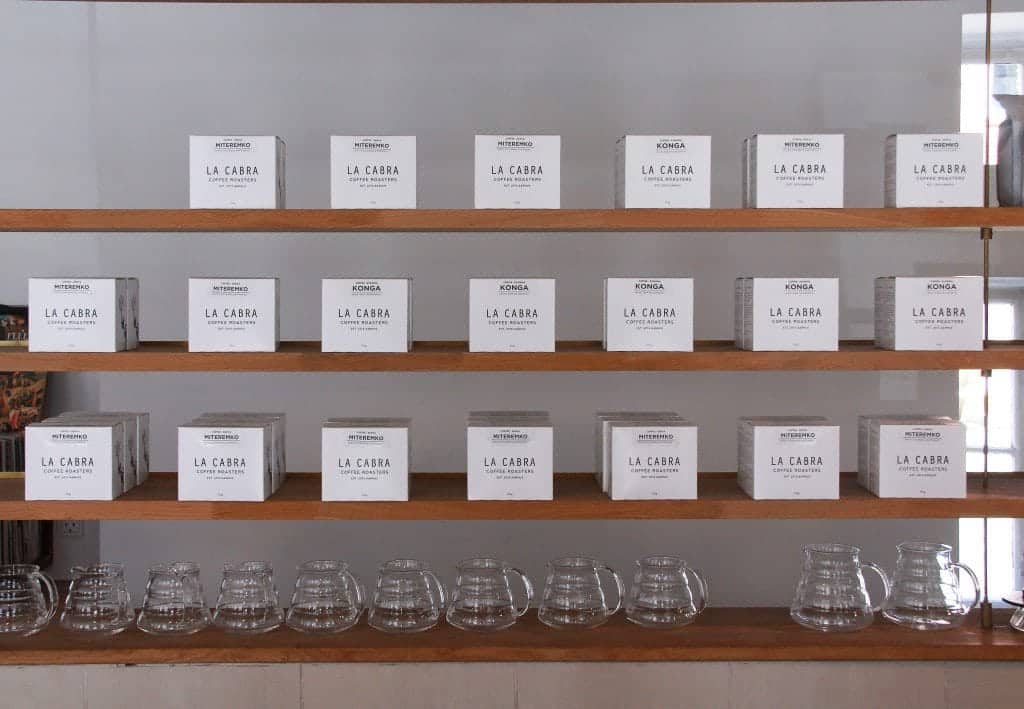 And the flavour profiles of their coffees are adventurous. There is brightness and punchiness in the ones we try. Although we're a bit too late for their geisha – the coffee they went to WBC Dublin with for both Brewers and Barista Cup.
"That's another philosophy we have – we don't distinguish between espresso and filter," says Piper.
They roast their coffee onsite, underneath the cafe in what used to be a tattoo parlour. It's not just their roastery, but also their bakery.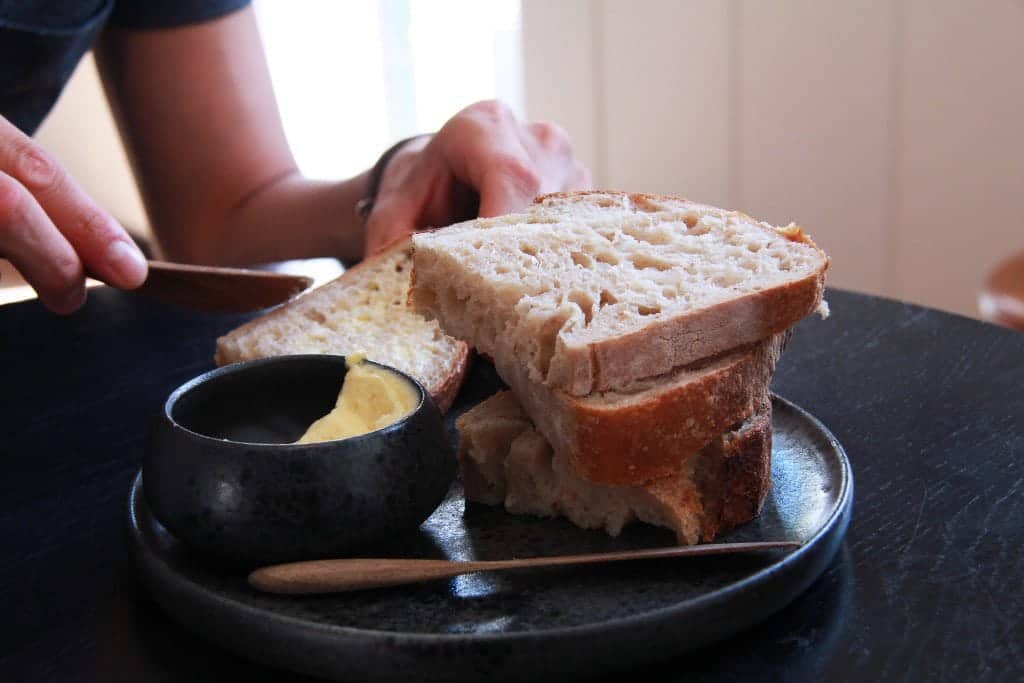 But their best magic happens on the cupping table: "We roast for the cupping table, and then let the baristas deal with the extraction. I really trust our baristas because they're very experienced."
The La Cabra baristas may actually be the real heroes of the entire operation. The all-star team includes the likes of Dane Oliver (Australian Brewers Champion 2015), Mads Mark-Eriksenis (Danish Barista Champion 2016), and Sonja Zweidick (Barista Connect founder and Austrian Barista Champion 2014 and 2015). Other team members from the UK and Czech Republic have come to humble Aarhus and to be a part of this outstanding team.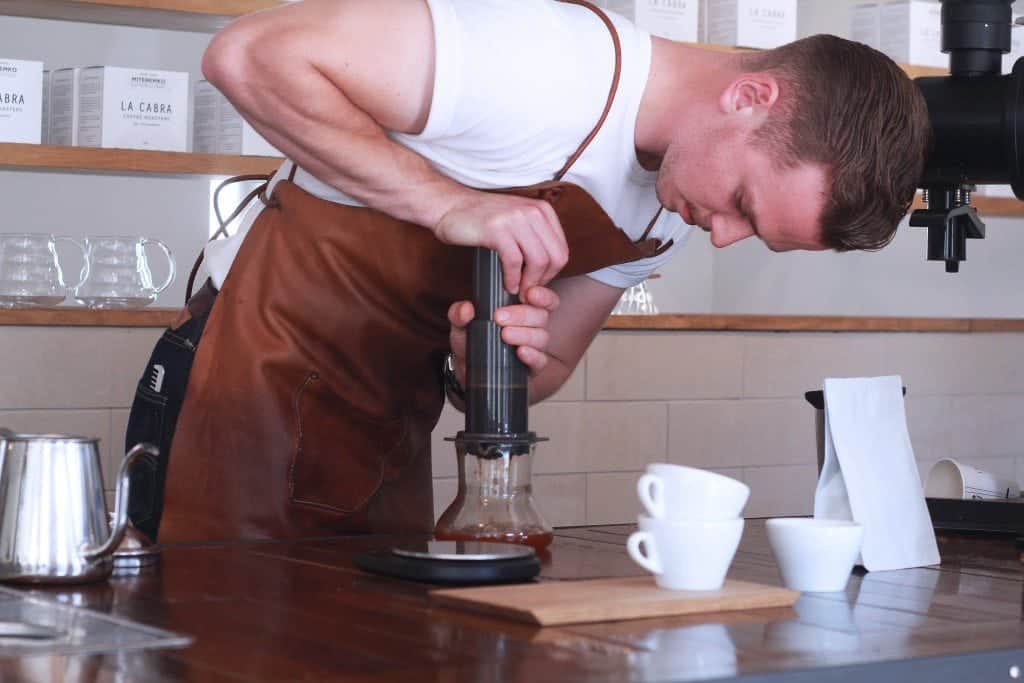 "I learn a lot from the team," says Piper. "I get inspired here every day. Our team shares a curiosity about coffee, and that has attracted so many people to come work for us. They have a lot of independence and freedom to work with coffees here."
Along with being curious, these guys are ambitious. They were invited to open a second location in a food market that is popping up in Aarhus; the food market will feature some interesting culinary names from Aarhus as well as Copenhagen.
Even though Aarhus has started being on the city-hopper's radar, it's starting to feel small for these guys and their potential. They want to spread their wings outside of Aarhus, and perhaps outside of Denmark. Although they're roasting only 300 to 400 kg a week it makes them Denmark's second-biggest micro-roastery (after Coffee Collective in Copenhagen). They need a bigger market to match their insatiable curiosity for coffee.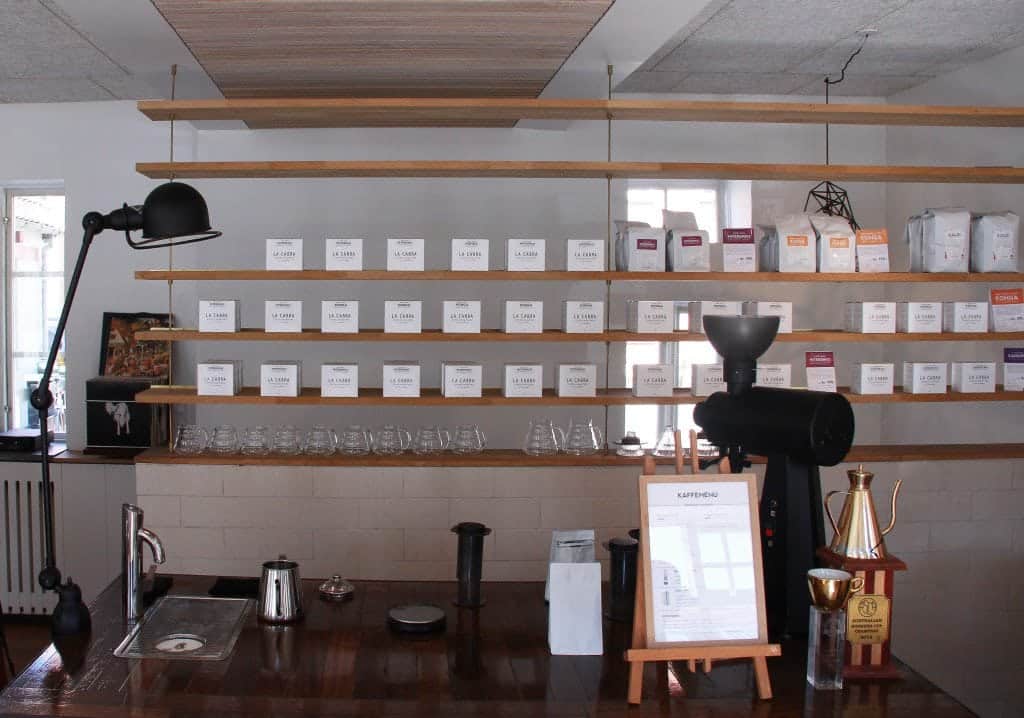 "An intuition in coffee is very important, but if you don't have the scale, it's not worth it," says Piper. "I see a lot of big interest and demand outside of Aarhus and outside of Denmark. We have a very ambitious team – behind the bar and behind the curtain. We want to talk more about brightness in coffee and our other philosophies because it's just wonderful to share."
But of course, Aarhus is their home. The city is already becoming an attractive destination for city-breakers. It's not long until coffee lovers make the pilgrimage to Jutland for some of the most interesting flavours they'll taste in a European cup of coffee.
Photos: Matt Goodwill is always nearby when Roop is exploring yet another city, always with his camera in hands!