Barista Connect
August 4, 2017

-

August 6, 2017

€119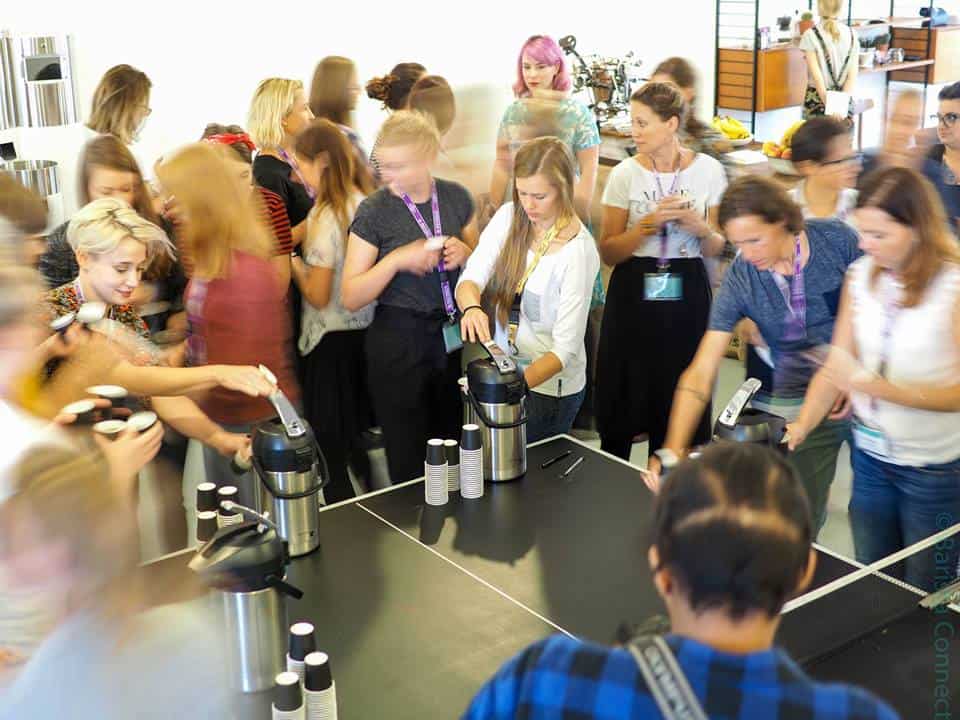 Barista Connect is dedicated to improving equality by empowering and inspiring women in various roles within the international coffee community. We create an opportunity to do this through our events, where we bring together women from around the world together to exchange knowledge, experiences and build long lasting professional connections. Our events provide a unique environment to participate in guest lectures, sensory and hands on sessions, as well as open discussions. We keep relocating our events to reach members of different local coffee communities.
We are happy to annonunce that the next Barista Connect will take place in Vienna this summer.
3 days of coffee networking at the amazing venue Kaffee Süssmund on August 4-6 2017. Get inspired and learn from fellow coffee professionals making an impact in the coffee industry.
The program will focus on practical sessions and loads of interesting lectures. Other features will be a panel sharing their career paths in specialty coffee and an open discussion about gender equality and the direction of our industry.
We have arranged a handfull of highly respected and inspiring people from our industry to share their knowledge and experience from their work with specialty coffee.
Speaker line up:
– Petra Davies Vesela, Kavove Kurzy & Gwilym Davies, Kavove Kurzy & Prufrock Coffee
– Nora Šmahelová, Chapter One Coffe Berlin & Coffee Profilers
– Christina Meinl, Julius Meinl
– Petra Střelecká, Industra Coffee
– Erna Tosberg, Roestbar
– Simone König, Café Importers Europe
– Dominik Portune, Vinonudo
For registration and further information visit: www.baristaconnect.com
— GRAB YOUR TICKET NOW, THE SEATS ARE LIMITED —-