Competitions are here to challenge us, to show the maximum of our capacity in any discipline we choose to compete in – the same goes for coffee. Competition often brings innovation, a chance to try something new and to share it with the world. The aim of the Barista Challenge was to create a coffee drink of the future using only plant based ingredients. We, at European Coffee Trip, were honored to evaluate all the five finalists as taste judges and we are excited to introduce you the winner, Milou Savelkoul, and her Gin Coffee.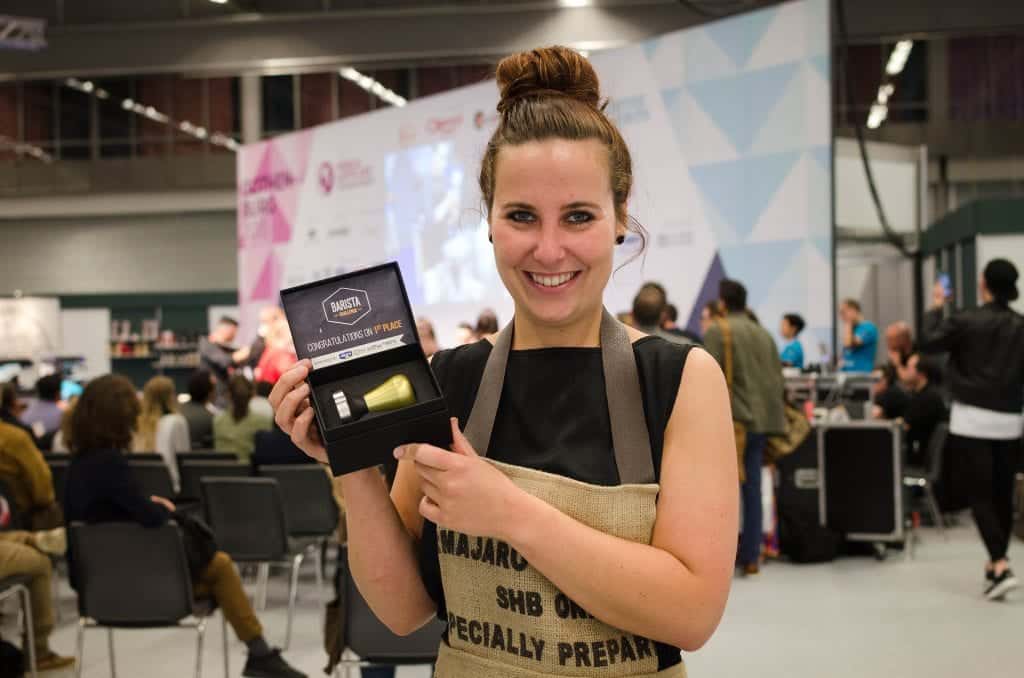 "I like gin so …," laughs Milou at the beginning of our conversation about her drink. Milou Savelkoul who works as a barista at Coffeelab UC in Eindhoven got fascinated by gin during the hospitality fair in Antwerp. She was impressed by the amount of different flavours and ingredients that you can find in this spirit. The most important one being juniper berries, which when combined with additional ingredients create the unique taste of every gin. "I searched for ingredients that would work well with both coffee and soy milk so I choose rosemary, cardamom and lavender", comments Milou on her final choice of ingredients.
As for coffee, she went for a blend of 75% Brazil Fazenda Rainha and 25% Rwanda Muyongwe. "It's creamy, balanced, with a bit of lime and cherry notes," describes Milou the espresso for the drink she spent about 2 weeks experimenting with. What impression did the competition make on you? "If I wouldn't win I would probably try next year," answers Milou and we think it is a nice way of describing the supporting atmosphere during the competition. After a day full of coffee we celebrated with a shot of Monkey 47, Milou's gin of choice.
How to prepare Gin Coffee?
5 grams juniper berries
2 grams cardamom
1 gram lavender
1 piece of fresh rosemary
0.5 litre of soy milk
Double shot of espresso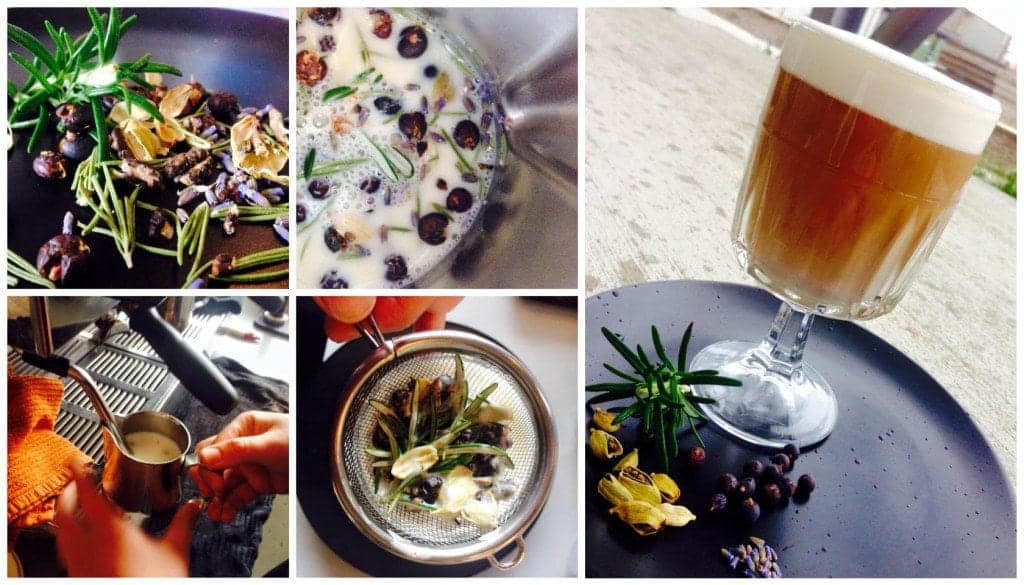 Grind the juniper berries and put them in a jug with 0.5l of soy milk. Then grind cardamom and lavender and add it to the jug together with a bit of rosemary. Steam this up and wait for ten seconds. Then sieve it into another jug and pour in two glasses. Prepare two double shots of espresso (for the competition was used a blend of 75% Brazil Fazenda Rainha and 25% Rwanda Muyongwe) of your choice and pour them slowly over the soy mix in the glasses.
Enjoy your Gin Coffee!