CombiniCafé serves coffee and aesthetics; a million miles away from the usual high street coffee shops, it almost doesn't feel like it belongs in St Andrews – a town redolent with history and famous for being the birthplace of golf. Just an hour away from Edinburgh, the café sits right in the centre of town, serving speciality coffee and tea in a minimal and sleek space so clean and bright, it could pass as a forensic laboratory.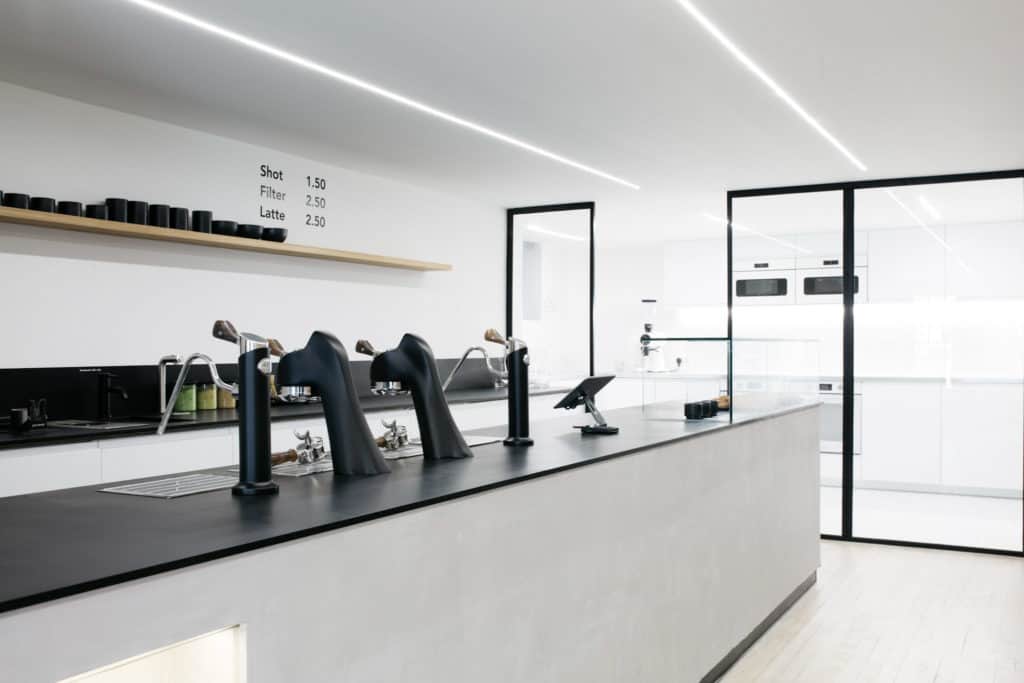 Founders Alex Longson and Juno Lee met during their time studying at the University of St Andrews, where the idea of CombiniCafé came together as a natural extension of their passion in minimalism, environmental consciousness and shared Korean heritage. From the plant-based menu, ethically sourced coffee beans, compostable packaging and incredibly well-designed interior, every little detail was clearly cared for and a beautiful reflection of the brand's minimal and modern aesthetic.
While it was built in a 600-year-old building, with the surrounding architecture carefully restored and preserved, the creation of the café represents something entirely contemporary and new.
While the concept may seem intimidating at first, it is quickly warming up to locals and becoming a favourite spot in town.
"Our commitment lies in offering the highest experience and quality to our customers and we are proud to be the first and only café in Scotland to be using a Modbar AV system." Alex also describes that the concept of the café was inspired by tea houses in Korea and Japan, "we use a Malhkonig Peak grinder for our espresso beans and a silent Profondi portafilter cleaning unit so that the ambience of the café is never disrupted."
CombiniCafé partners with Machina, a speciality coffee roaster based in Edinburgh, Scotland. Machina's green beans are sourced from some of the best coffee importers around the world, carefully selected based on their quality and profile. "We placed a lot of emphasis on ensuring that our coffees are traceable and ethically sourced with farm sustainability during the process of building our café."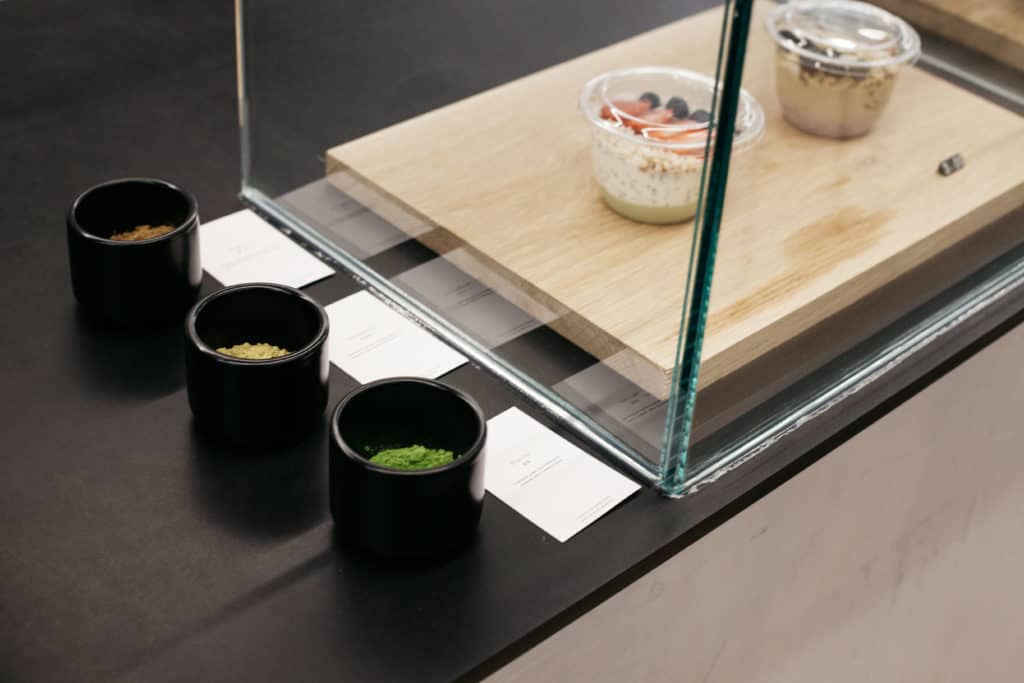 The menu showcases a fusion of creativity and Asian flavours, serving different types of organic tea imported from tea farms in Japan. "The hojicha latte has become a favourite amongst customers, a nutty flavoured Japanese roasted tea with smoky mesquite notes served with creamy oat milk." Alex and Juno mindfully created the menu to be completely plant-based, infusing their tea powders into the pastries and breakfast pots. The experience CombiniCafé provides is unique in Europe and while the concept may seem intimidating at first, it is quickly warming up to locals and becoming a favourite spot in town.