When visiting Dublin trying a really good Irish Coffee is a must-do! As easy as this plan may sound it is not that easy to execute. Most speciality cafés do not have the permission to serve alcohol. Thankfully there are a few exceptions and Vice Coffee Inc., situated close to O'Connel Street offers some of the best in the country.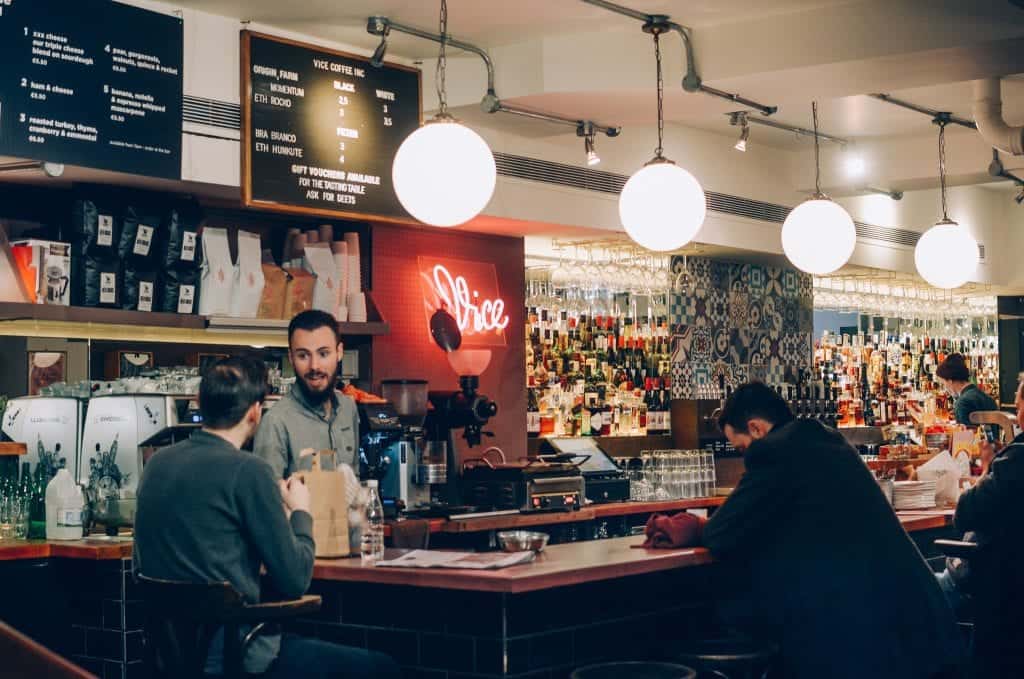 Tom Stafford from Vice Coffee Inc. was awarded "Best Irish Coffee" at the 2015 Dublin Whiskey Fest for his interpretation of this classic coffee cocktail. Vice offers a number of coffee cocktails and we were lucky enough to sample his winning creation upon a recent visit to Dublin. Tom has kindly offered the recipe for those of you who would like to recreate his winning Irish Coffee the Fancy Frankie …
How to prepare a Fancy Frankie?
Pre warm the Irish Coffee glass with boiling water
Pre warm an 8.75oz Irish Coffee glass with boiling water
Add a double shot of an espresso – 40ml (or a similarly strong coffee)
Add 35.5 ml of Teelings Small Batch Whiskey
Add 20 ml of Brown Sugar Syrup – 1 part brown sugar : 1 part boiling water
Add about 100 ml of hot water (just off the boil)
Stir to combine
Add finely grated orange zest to Organic cream & shake (in an empty milk carton) until it is thick enough to coat the back of a spoon and to float on top of the coffee mixture. You want the cream to be velvety in texture – you do not want a stiff peak. Top the final beverage with a freshly grated nutmeg.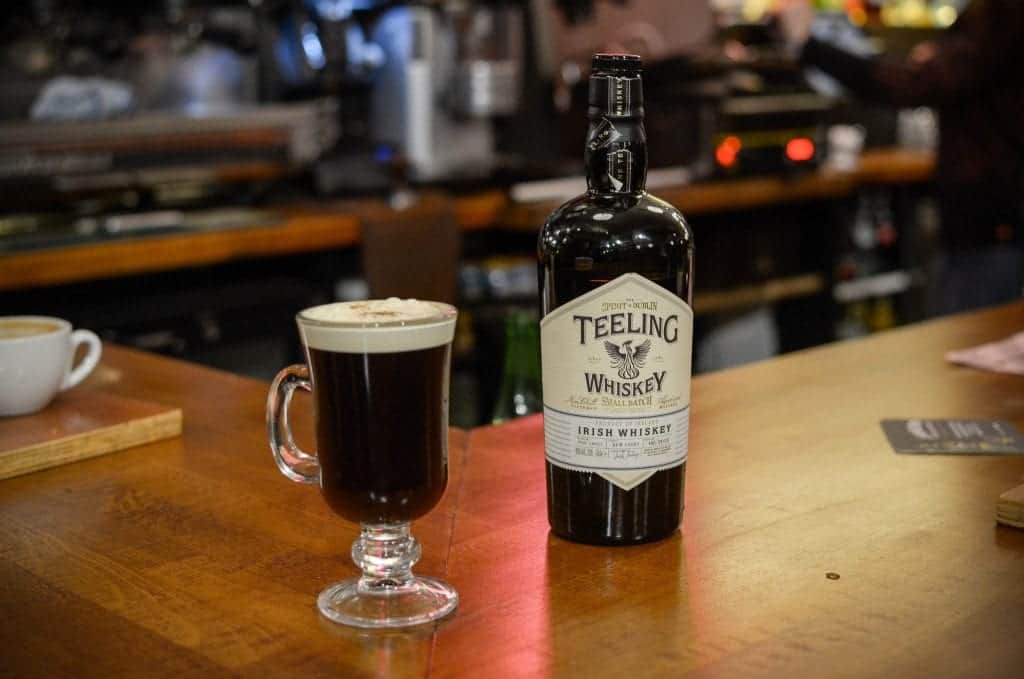 Considering the essential part of every Irish coffee is whiskey, Tom put his trust into The Teeling Whiskey Distillery. Located in the very heart of Dublin city centre, at Newmarket Street, it is the first new distillery in Dublin in over 125 years. Savoured separately The Teeling Small Batch Whiskey is spiced, with rich palate of rose petal jelly and lemon curd, supported by notes of creamy vanilla, hints of dried herbs and cinnamon. The Distillery & visitor centre is also open for regular tours if you care to learn more about their craft whilst in Dublin.
Tom was not short on recommendations and introductions to several other establishments placed on top of Dublin's coffee cocktail scene. L.Mulligan Grocers in Stoneybatter are a gastro pub specialising in Irish Whiskeys. This place is certainly one of the better ones, organising whiskey tastings and focusing their menu on drinks&food pairings. Chapter One is a Michelin star awarded restaurant that gained recognition especially through its famous State Dinner, created for the event of the State banquet, held at Dublin Castle. Two Irish bars, tourist haunts, Toners and O'Donoghue's will serve you a decent Irish Coffee as well, if you will have time or patience with the possible numbers of tourists.
In our opinion this Irish Coffee Tour of Dublin might be quite a funny and tasty endeavour!