Irish stereotypes are known mainly through Jameson or Guinness commercials. The image of the rough nature, strong winds and storms comes up. Maybe it seems surprising, but our own idea of Ireland was very close to this stereotype. Aware of the heavy storms from a week before our departure we were lucky to fly to Dublin at all.


Dublin is looking forward to hosting World of Coffee in June 2016! We decided to come prepared then and gave ourselves a chance to explore the coffee scene several months beforehand. If you are planning to attend WOC or just to visit Dublin, please enjoy the tour of seven cafes you should not miss on your trip!
Visit of Marco Beverage Systems
Following the rule: "First work then fun", we happily joined Cathal Burke from Marco for a lunch and a factory tour. Marco is a Dublin based company that manufactures equipment for coffee and tea brewing. It is well known for its water boilers and Speciality Coffee scene is really excited to have Über Boiler and coffee brewer SP9 among its equipment range. Naturally Dublin's cafés were the very first shops to be using them. The factory tour was very educative, we learnt, among other things, that the usage of water boilers becomes more economical already when ten people use it. Imagine how many times a day you brew a kettle at your office?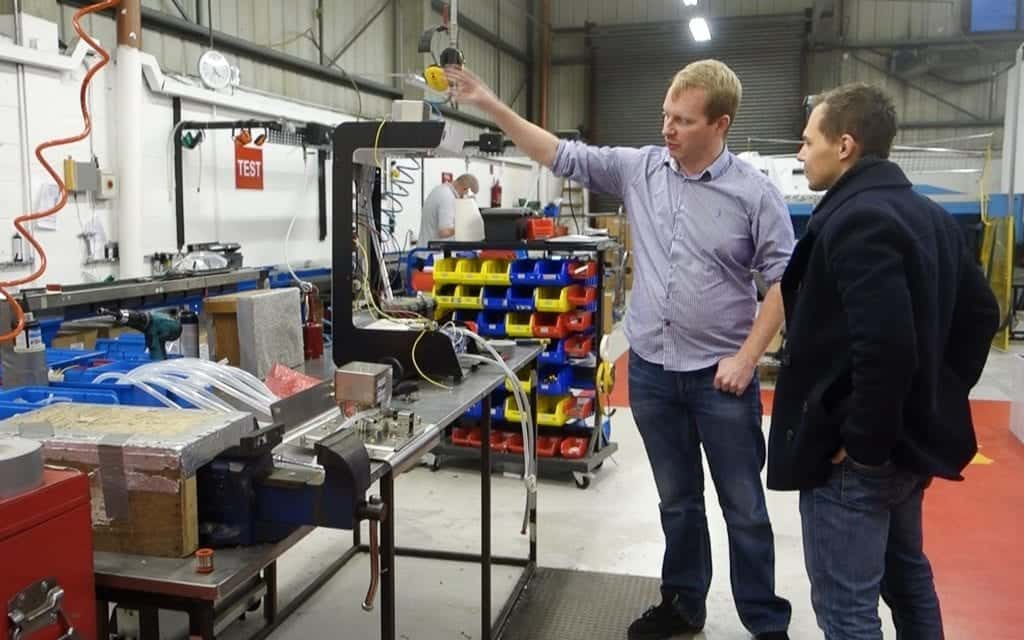 We got a close look at the machines at Marco showroom. The showroom also serves as a training centre for SCAE courses led by Paul Stack, SCAE President, or by Drewrey Pearson, former SCAE President and its CEO.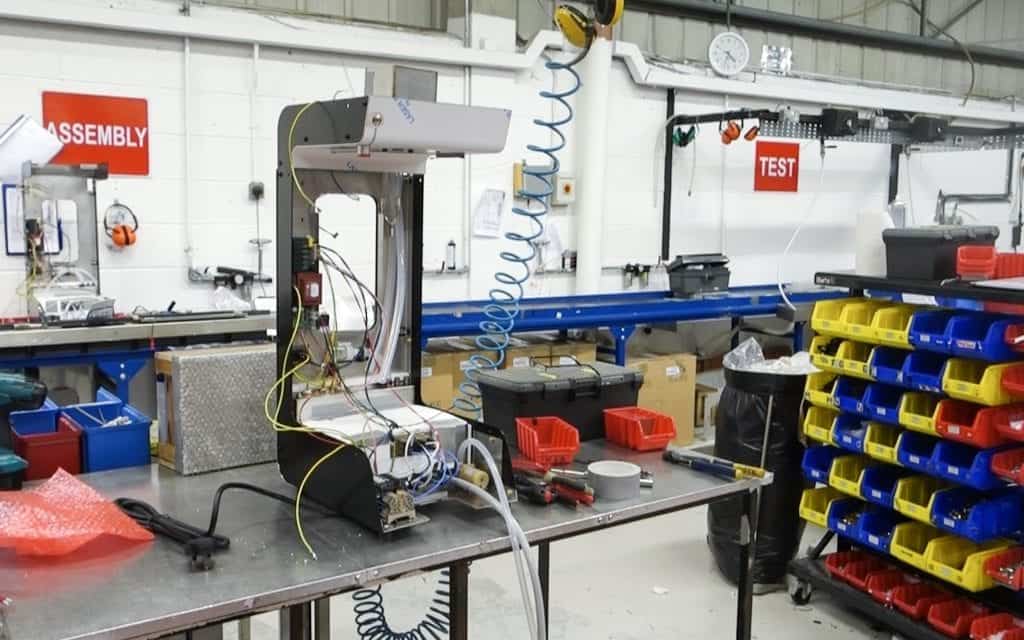 We got introduced to all their machines and also some prototypes. Later in the factory and the R&D office we discussed ways of making a bean to cup coffee brewer. This dreamy idea is yet to be brought into reality though!
Vice Coffee Inc.
In the past you would have found The Twisted Pepper bar close to O'Connel Street, Dublin's main thoroughfare. The Twisted Pepper was the place where Colin Harmon opened the first 3fe café in its lobby. Later he moved it into the main area of the bar and then to another part of Dublin. The Twisted Pepper no longer exists and Dublin has got a new hip venue, Wigwam, that houses music events and a cool cafe/bar turning out cocktails.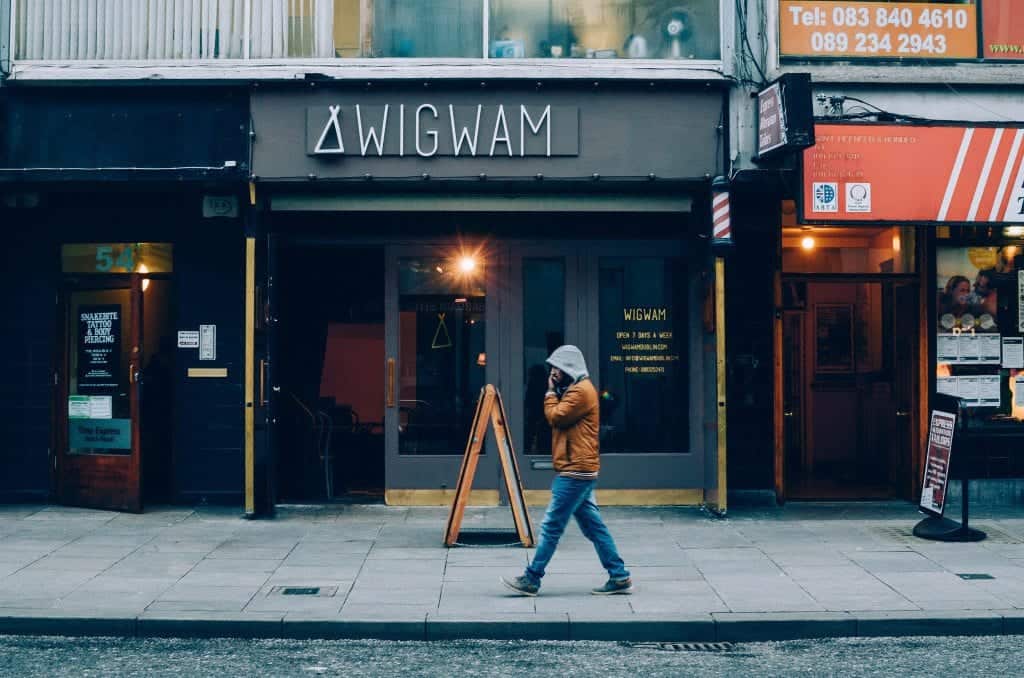 Tom Stafford, the previous 3fe café manager took over and opened Vice Coffee Inc. His cafe is located inside Wigwam together with Brewtonic Drinks Equipment Shop and The Boxcutter Barbershop. Recently it went through a 5 weeks renovation and Tom re-opened at the end of November. Some guests were only registering the new look when we visited.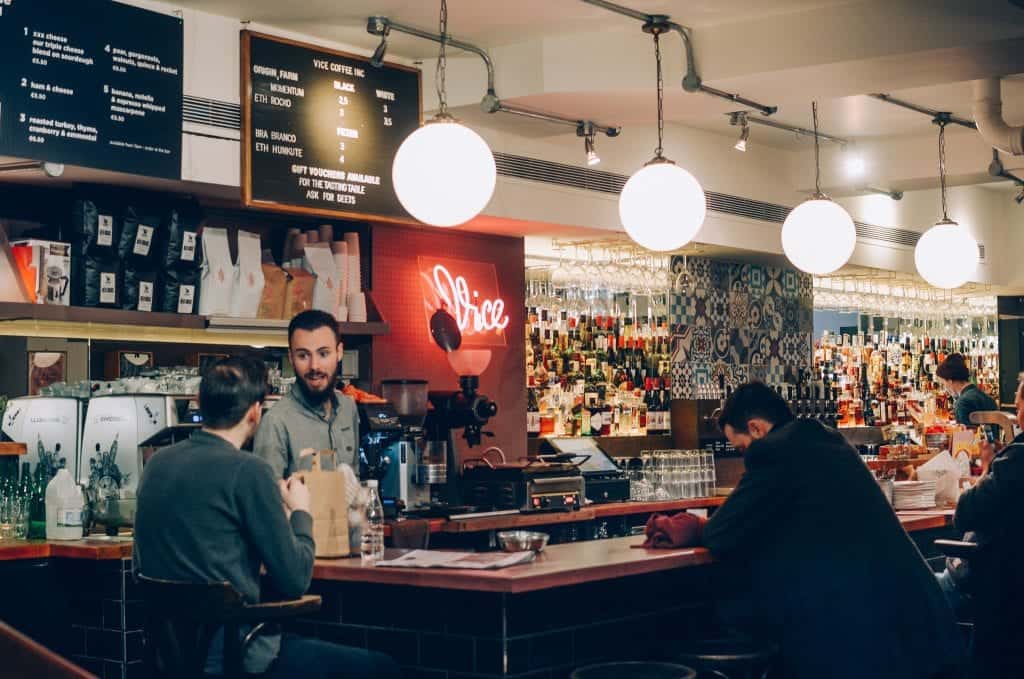 Vice Coffee Inc. is the proud winner of the Best Irish Coffee in the country as announced at Dublin Whiskey Fest 2015. Out of all competitors only 2 were baristas and Tom Stafford won the competition with a drink called Fancy Frankie. As tempting as it was we did not start our day with a whiskey and opted for a filter coffee roasted by Bath's Round Hill Roastery. It was Ethiopian Hunkute prepared with an Aeropress, the brew method for a single cup of coffee.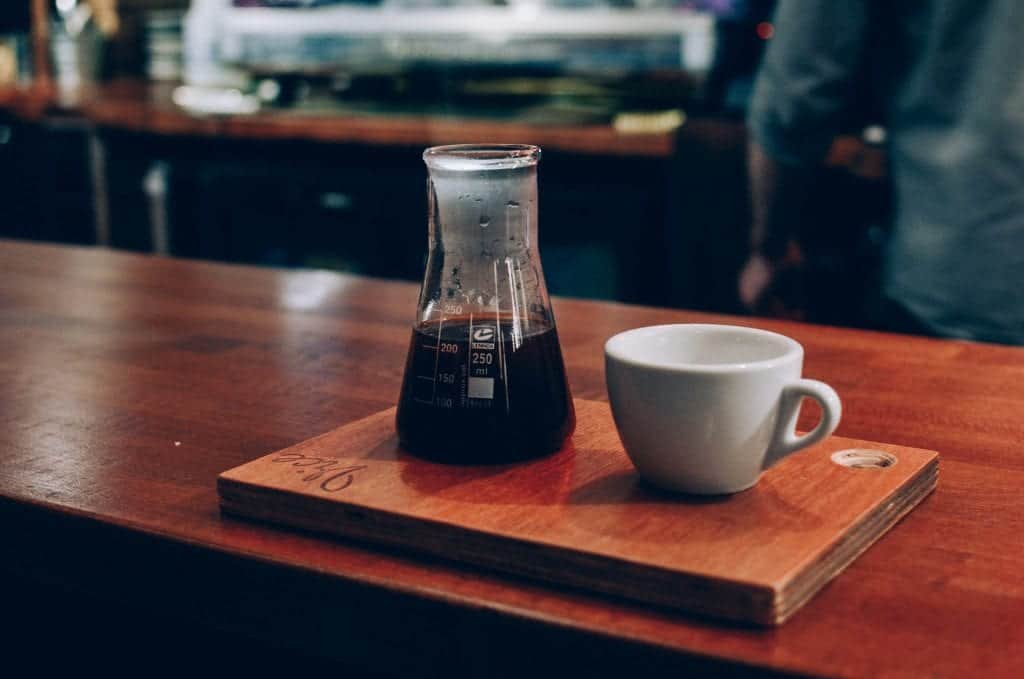 On the menu there are always two coffees for espresso (one single origin and one blend) and two coffees for filter coffee. 3fe, Square Mile and Round Hill are the main roasters that get their coffees rotated here. "We found espresso from Round hill the most consistent from all we have tried," comments Tom Stafford on the selection of espresso beans that are prepared on a 3 group NS Aurelia Competition machine together with a NS Mythos Grinder.
54 Abbey Street Middle, Dublin
Official website, Facebook, Twitter
Roasted Brown
Roasted Brown is a cafe and a roastery located in Temple Bar, an area in the proximity of Dublin Castle. The cafe had to move temporarily due to a reconstruction to the Project Arts Centre located a 5 minutes walk away. Many regulars we met during our visit were glad they did not loose their cup of favourite coffee for good.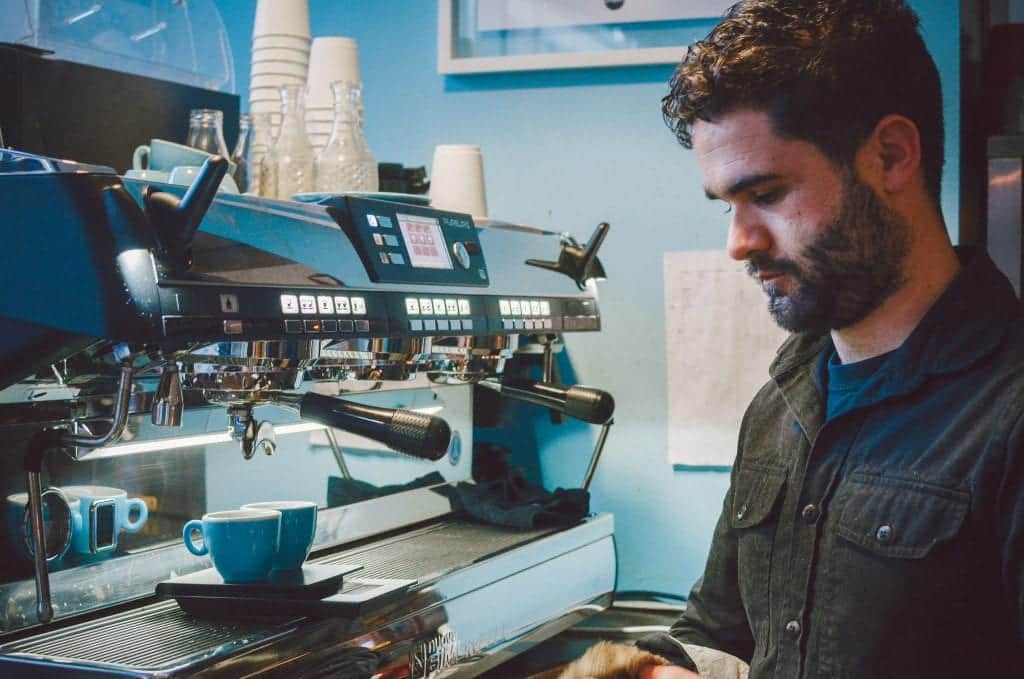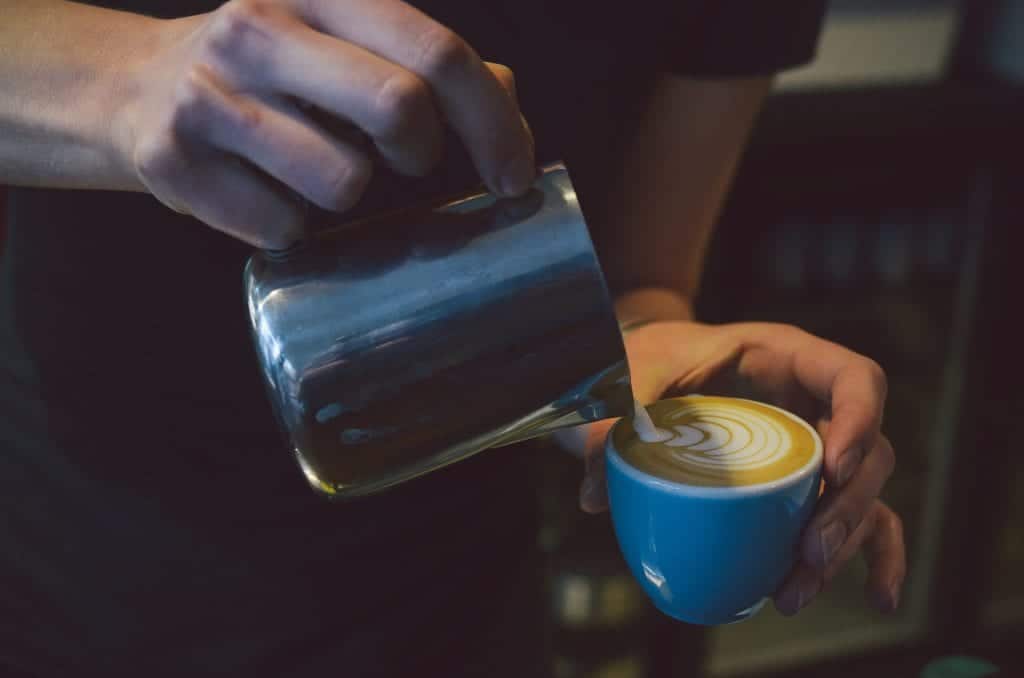 Ferg Brown, owner of Roasted Brown, has started roasting his own coffee in London  back in 2013. "Since September 2015 we have been roasting locally in our very own beautiful Roastery in The Old Delgan Inn in Delgany co. Wicklow," he writes on their website. We tried a sweet espresso from Kenya Gathaithi AA – the favourite coffee of the the head barista Rob Lewis.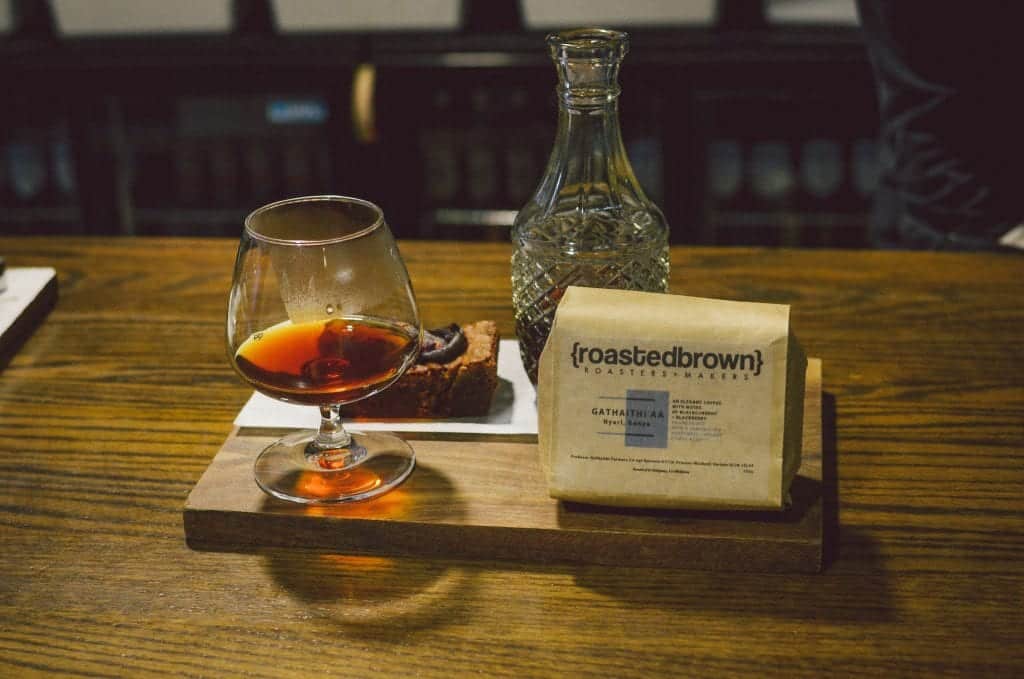 "This coffee is one of the best coffees I have ever tried, especially the previous crop prepared for filter," told us Rob holding the bag in his hands. Timea Demeterova is his colleague behind the bar and together with Ferg they make a team that makes sure all about coffee is right in here.
Filmbase, Curved Street, Temple Bar, Dublin
Official website, Twitter, Facebook
The Fumbally
Entering The Fumbally at Fumbally Lane in southwest part of Dublin is like entering a grocery store combined with your grandma's kitchen. We felt as if the countryside was brought to the city environment. Luca and Aisling, the Italian-Irish co-owners, had run flea markets in the area for over 5 years until they saw an opportunity to open a permanent place. Quality ingredients, fair prices and welcoming environment make The Fumbally a popular spot for breakfast and lunch. The team behind the bar and in the kitchen seem to love their job and we loved the result of their work.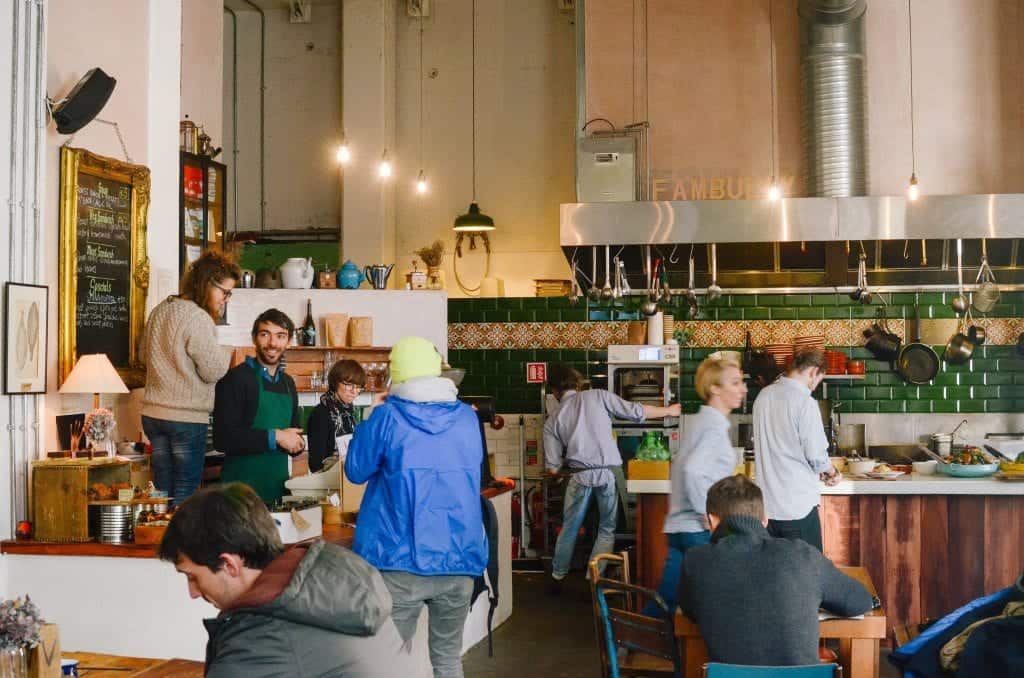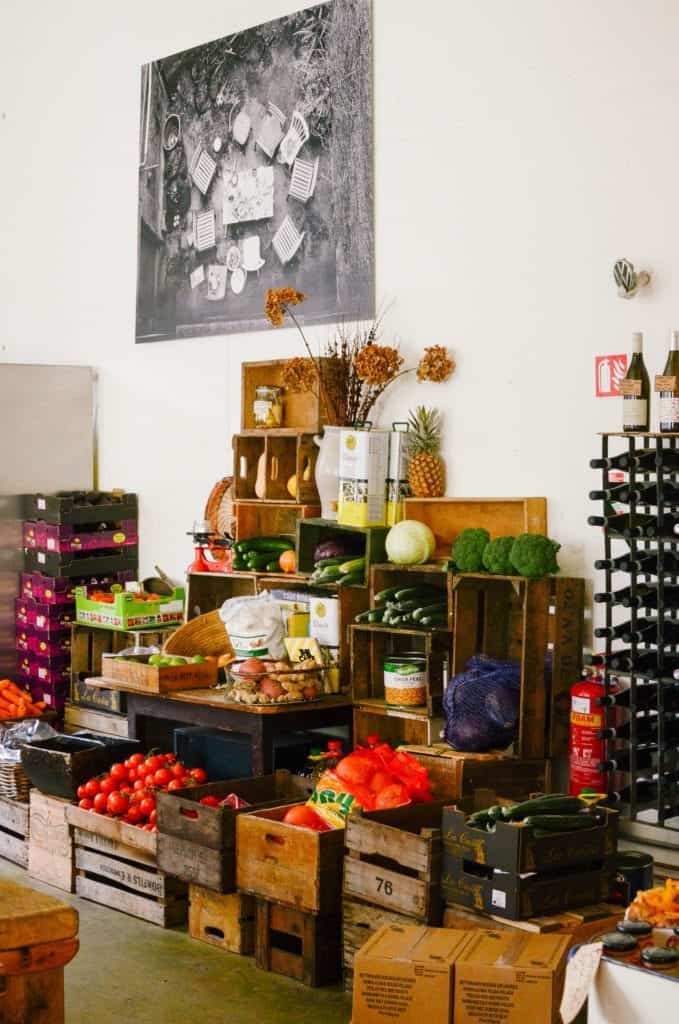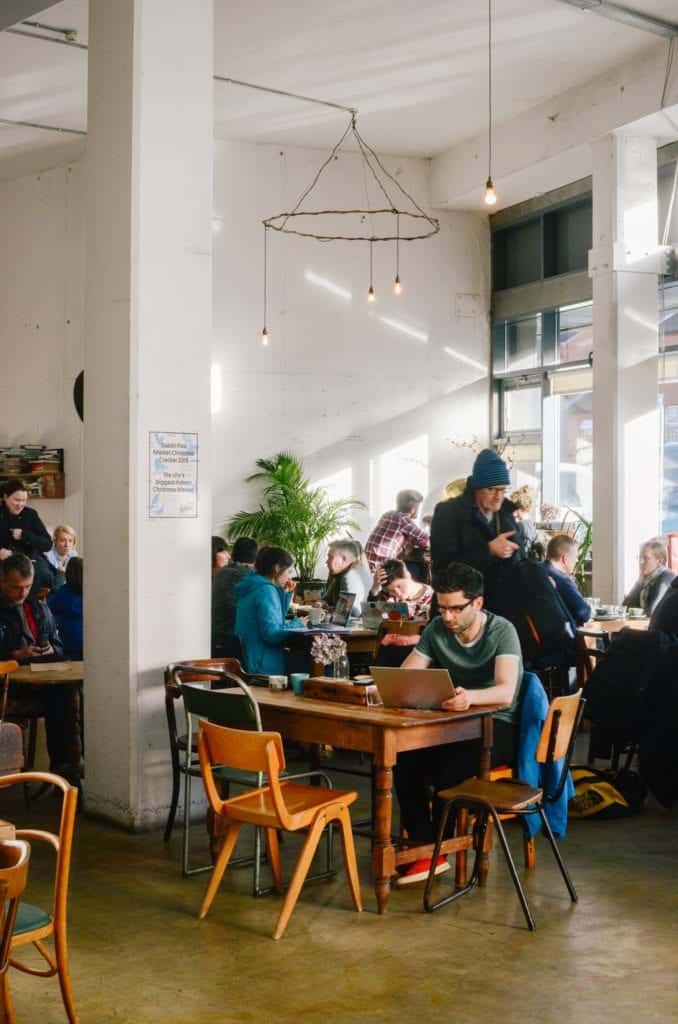 Coffee menu is maintained by Ger O'Donohoe and Rashel Winn, a duo behind First Draft Coffee. NS Aurelia, two Mythos grinders and Mahhlkoenig EK43 help them to make delicious coffees every day. During a busy Saturday it would go as far as 500 or 600 cups. Even though you see coffee bags from around the world above the bar, main coffee suppliers are 3fe from Dublin and The Barn from Berlin. Two coffees for espresso and one for filter coffee is what you can choose from – we opted for Burundian filter coffee from the Kayanza region, Murutura lot #26 roasted by The Barn.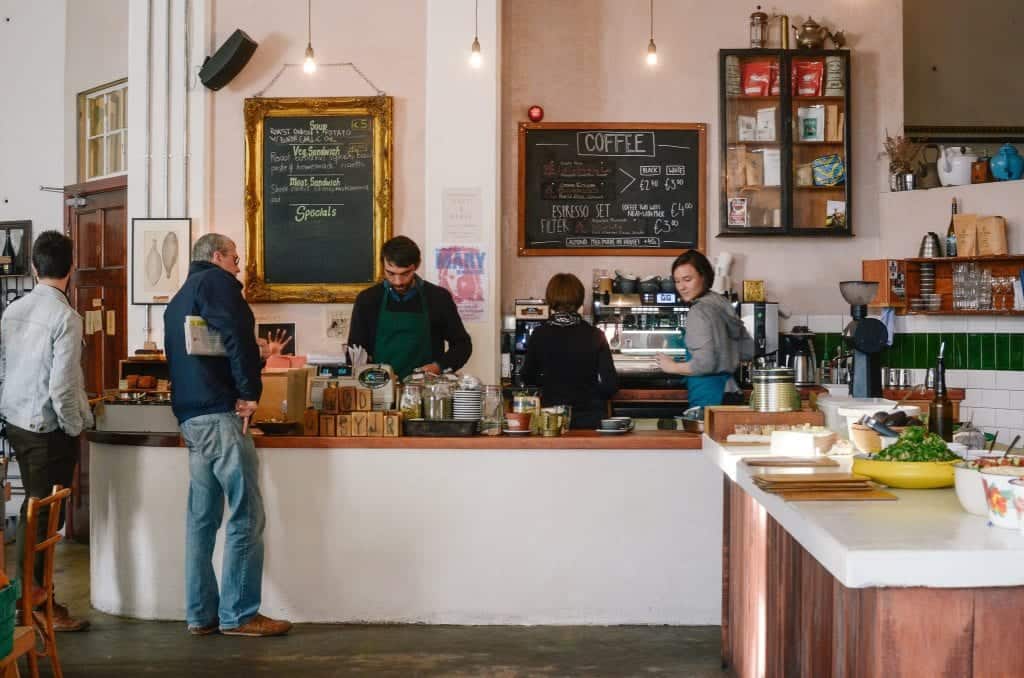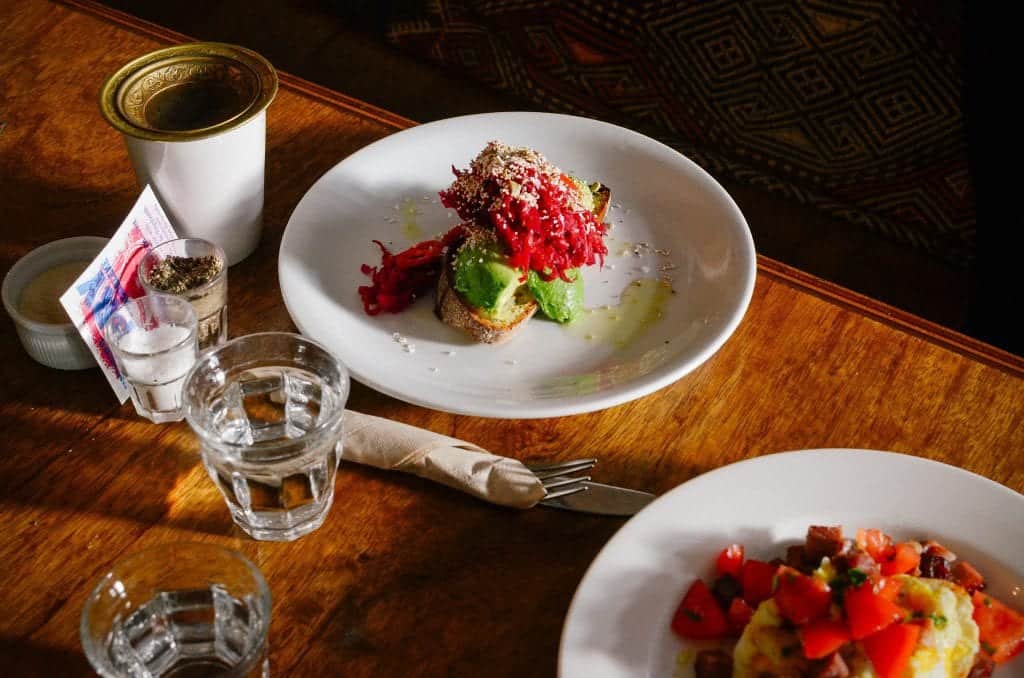 Next to The Fumbally are The Fumbally Stables, a building that was constructed around 1750. It serves multiple purposes including an experimental kitchen and a yoga studio. It can hold events and it is a home to coffee trainings held by First Draft Coffee. It is very likely that some of the events to be held at WOC in June will take place over here!
Fumbally Lane, Dublin 8
Official website
3fe (3 floor espresso)
Dublin equals 3fe – that is what Dublin coffee scene may look like from abroad. We know it is not true but the international reputation and the fame of its founder, Colin Harmon, are the source of this image. He is not only a multiple Irish Barista Champion and a co-founder of Tamper Tantrum but also an influential professional behind the development of Mythos grinder and Black Eagle espresso machine. His story is well documented in this 15 min long video.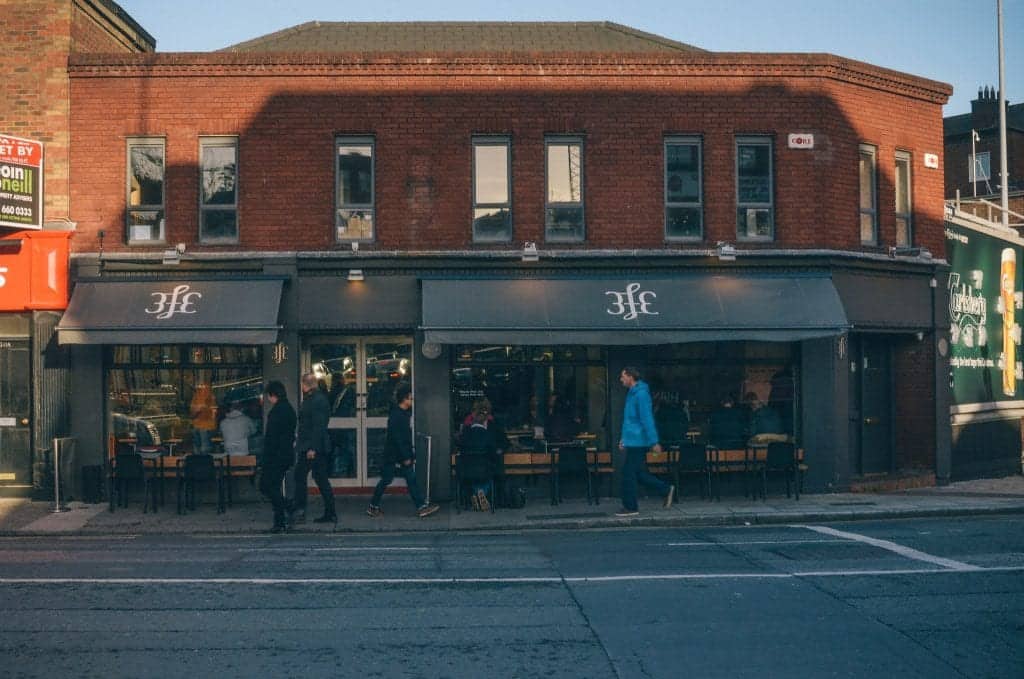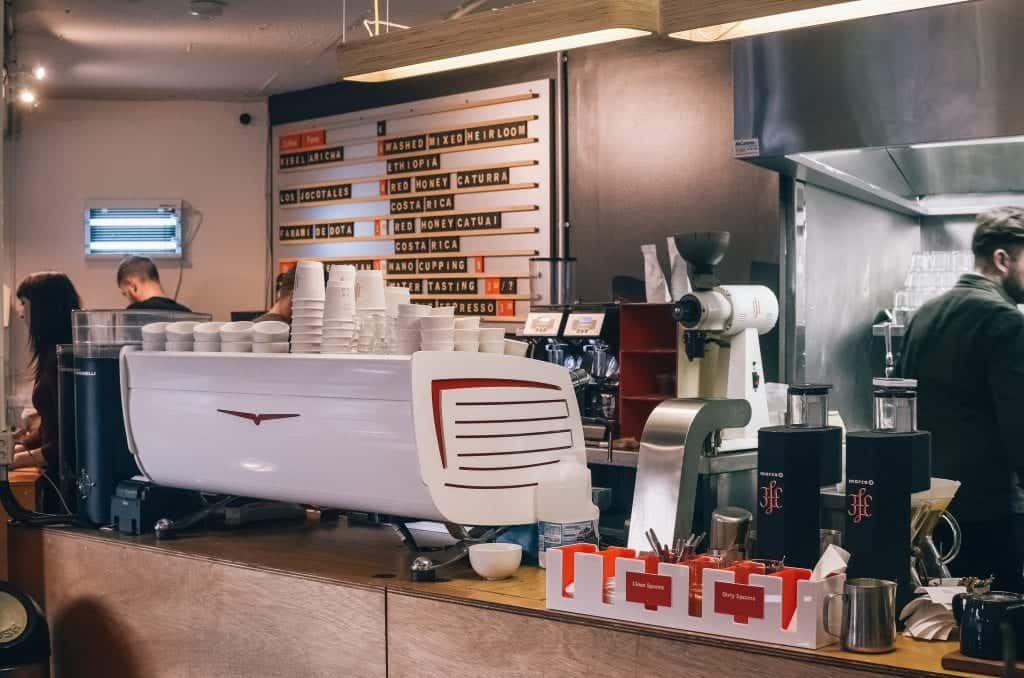 The cafe at Grand Canal Street is known for its experiments and, thanks to Colin's collaboration, also for their top-notch equipment. You can expect a VA388 Black Eagle, two Marco's SP9 brewers, two Mythos grinders and a Mahlkoenig EK43 all branded with logos in red and white. Customer education comes in several waves, firstly a barista is helpful when taking your order and then, when you sit down and check the menu in detail, you find: a nano cupping, a water tasting and a guide to milk.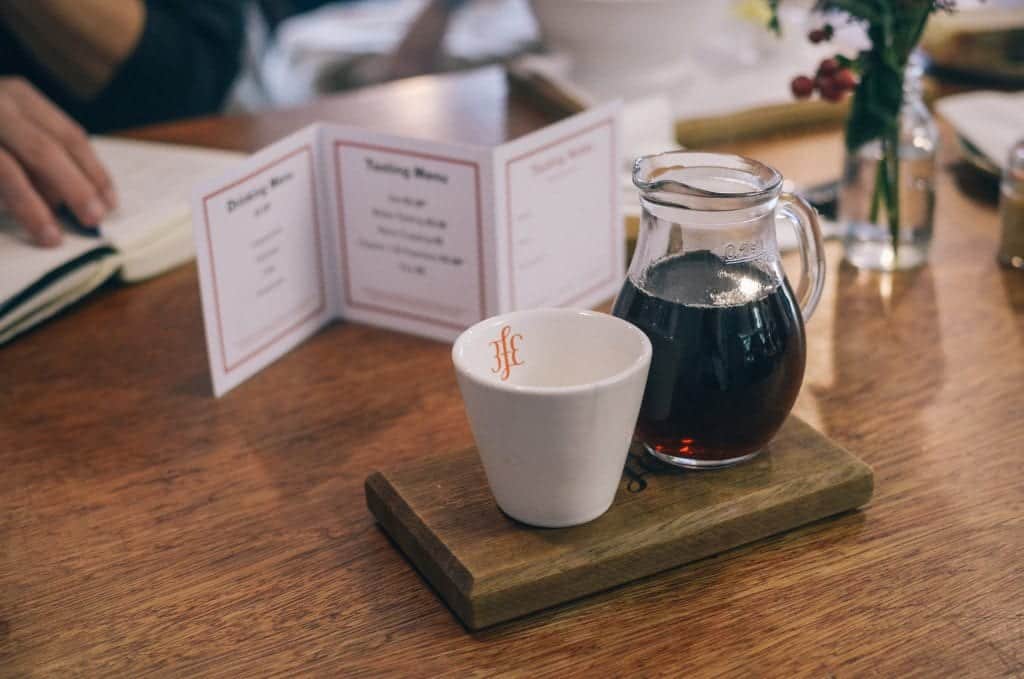 Nano cupping is a really minimalistic replication of a regular cupping that often happens at the roastery. Customers get ground coffees and hot water and manage the cupping on their own. Water tasting is an interesting way to address regular complaints such as: "We cannot brew as good coffee at home as you do at the café." Water is often the reason and the water tasting can show the point in a few minutes. You would taste tap, distilled, bottled and 3fe filter water. You are then instructed to rotate between them in a certain order to clearly taste the differences.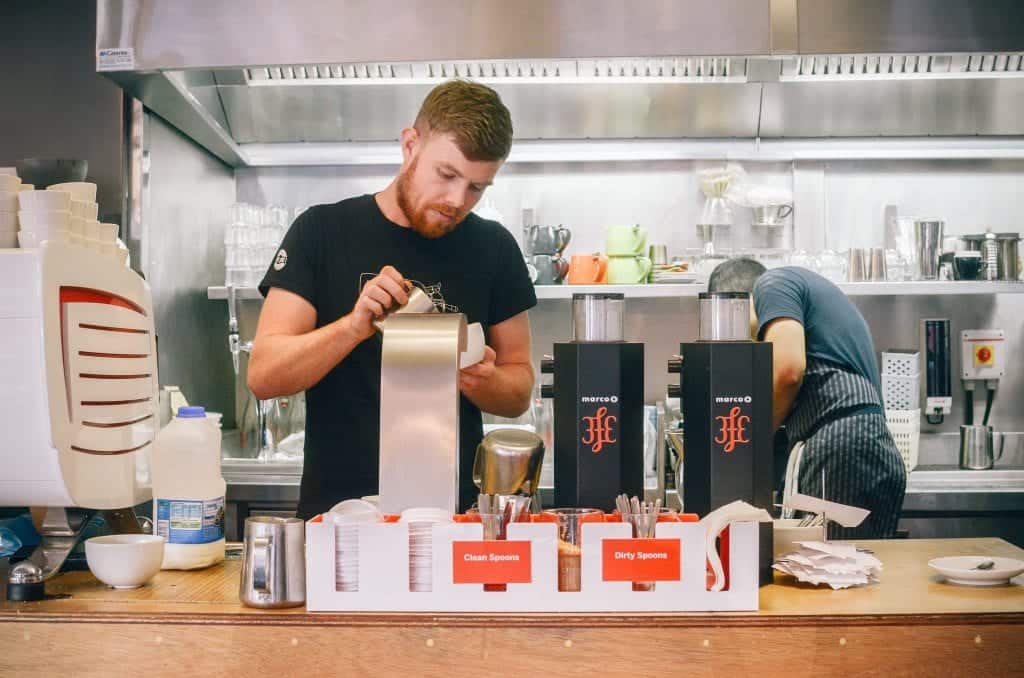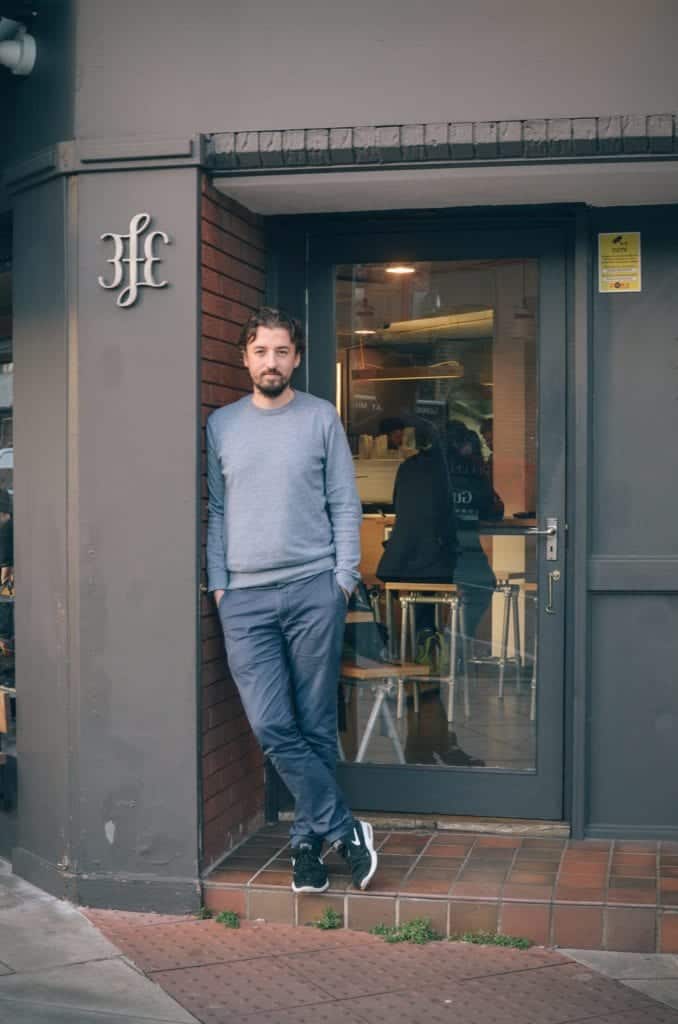 At the beginning of 2016 3fe is opening a new café and a training centre with a show room. Colin told us this big news above a 3D model of the place on his computer. Car showroom that used to be filled with cars will soon be filled with coffee machines and instead of gas you will get nice coffee aromas!
32 Grand Canal Street Lower, Dublin 2
Official website, Facebook, Twitter
Coffeeangel
"Brewing your perfect cup" says the motto of Coffeeangel – the coffee venture of Karl Purdy – hospitality entrepreneur turned photojournalist. The first coffee served under the name of Coffeeangel was from a coffee cart on St. Patrick's Day, 2004.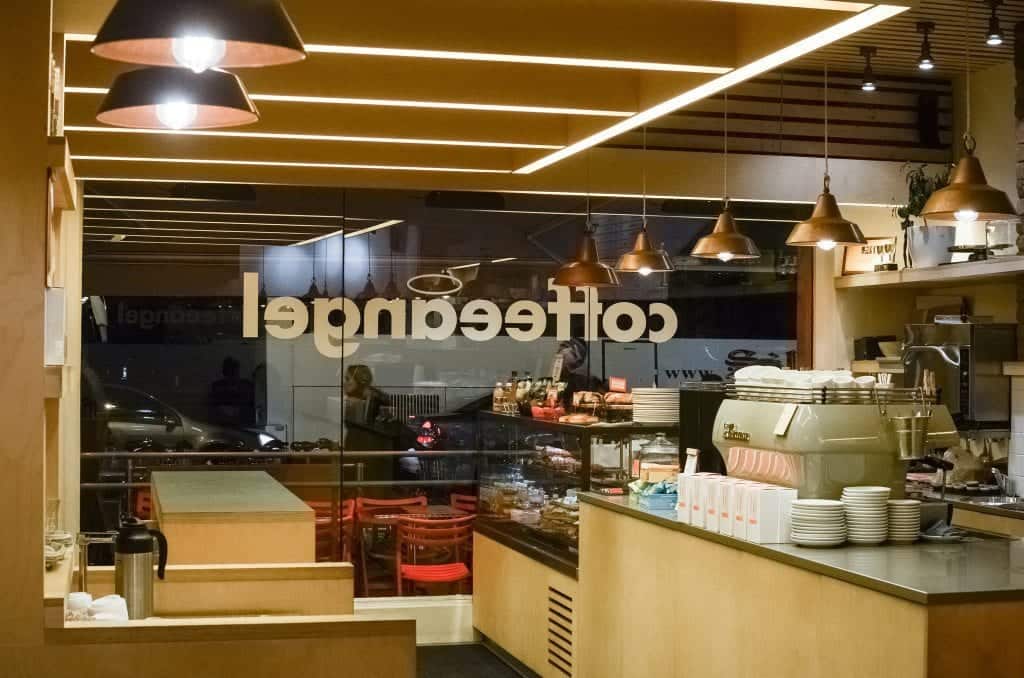 Since then it has brought many people to coffee and it got spread over 5 stable locations around Dublin. We visited the latest one next to the Trinity College that opened in February 2015. It was the very first café that implemented Marco's SP9 on the bar. Actually the release party of the machine was held at this café.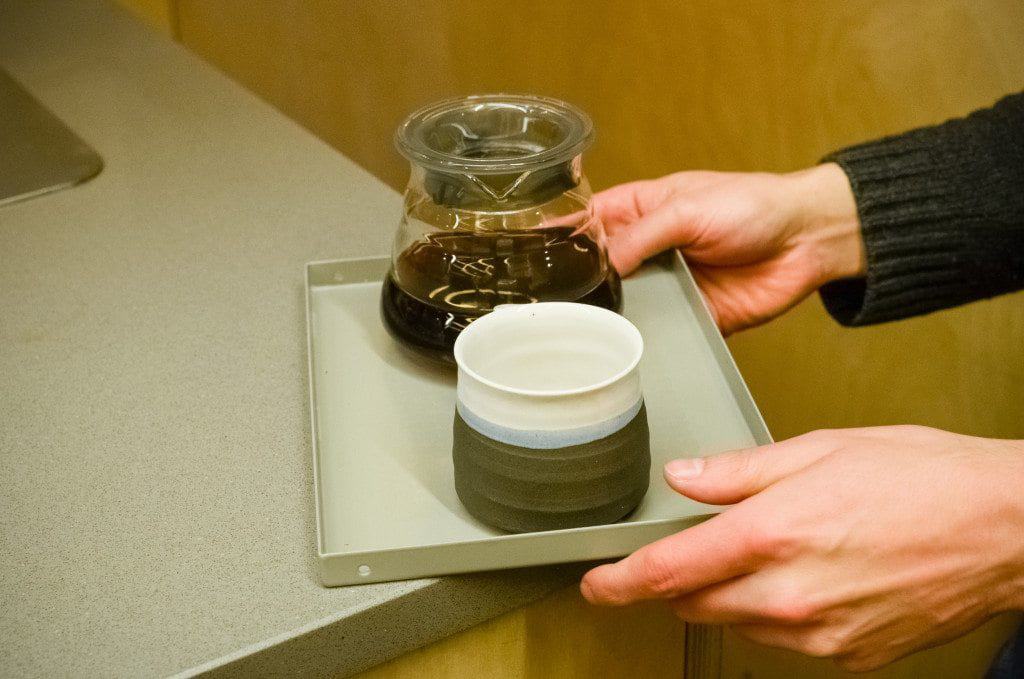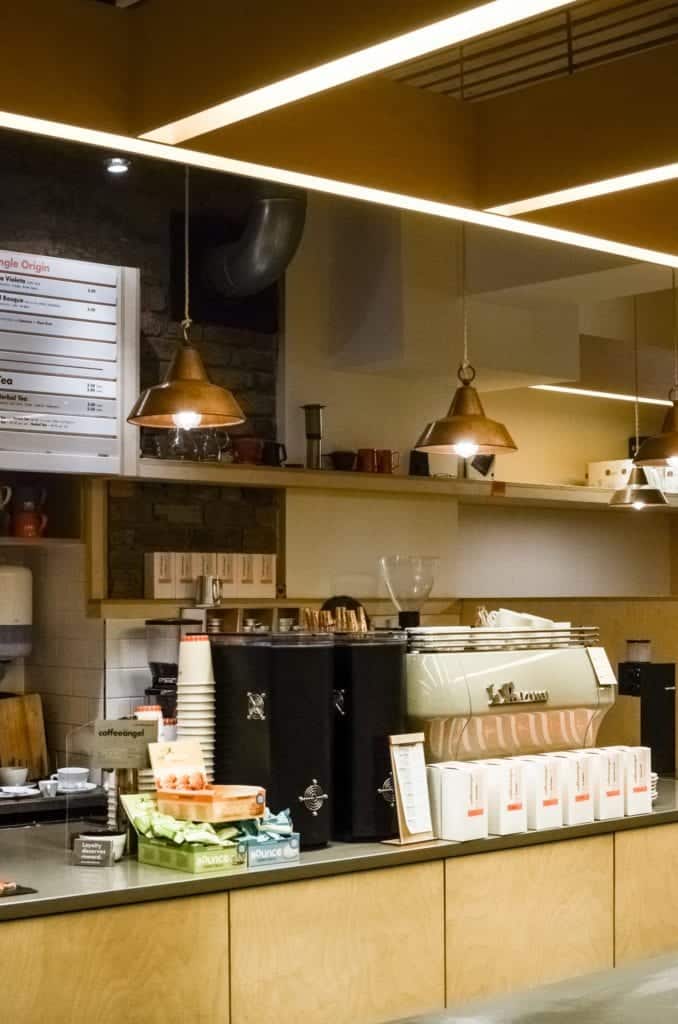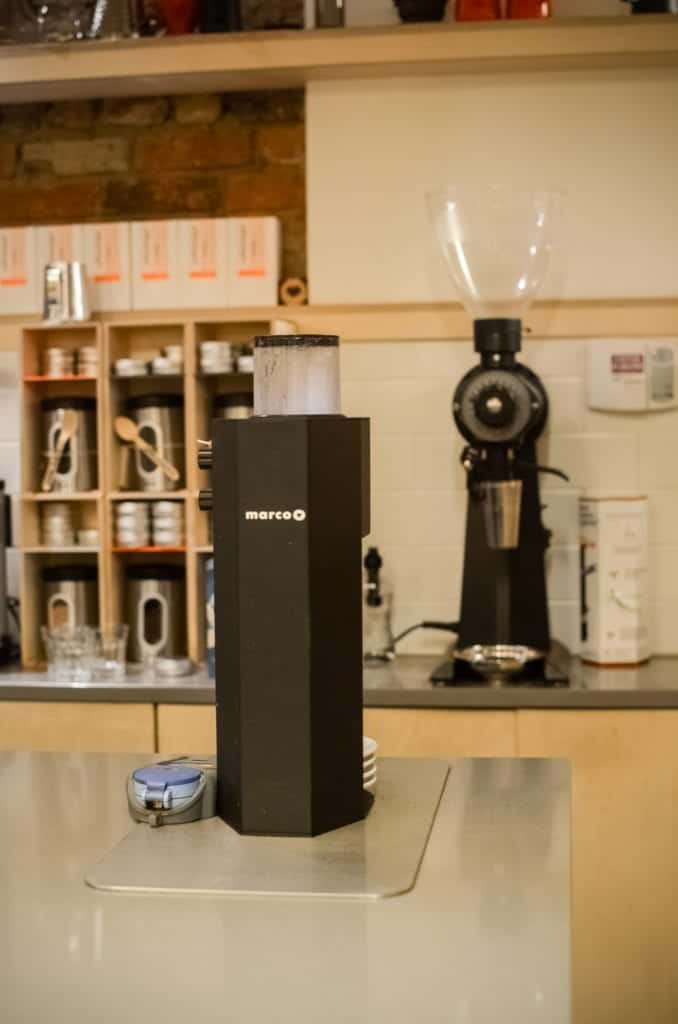 Even though the café doesn't look "Third Waveish" from the outside Speciality cafe expectations are fulfilled on the inside: great coffee prepared by skilled baristas using a high-quality equipment. A barista brewed us a cup of great coffee – Ethiopian Nekisse N2 that was roasted for Coffeeangel in Belfast by Bailies Coffee. The cups we were served the coffee in were truly artisan too, made by O'Riain Pottery in Sligo county northwest from Dublin.
15 Leinster St S, Dublin 2
Official website, Facebook, Twitter
Love Supreme
It was a rainy Saturday in Dublin and we headed to the northwest of Dublin to Love Supreme. You simply cannot miss the white painted building that shines from the dark block of houses. It was opened in June 2014 and brought speciality coffee to the neighborhood.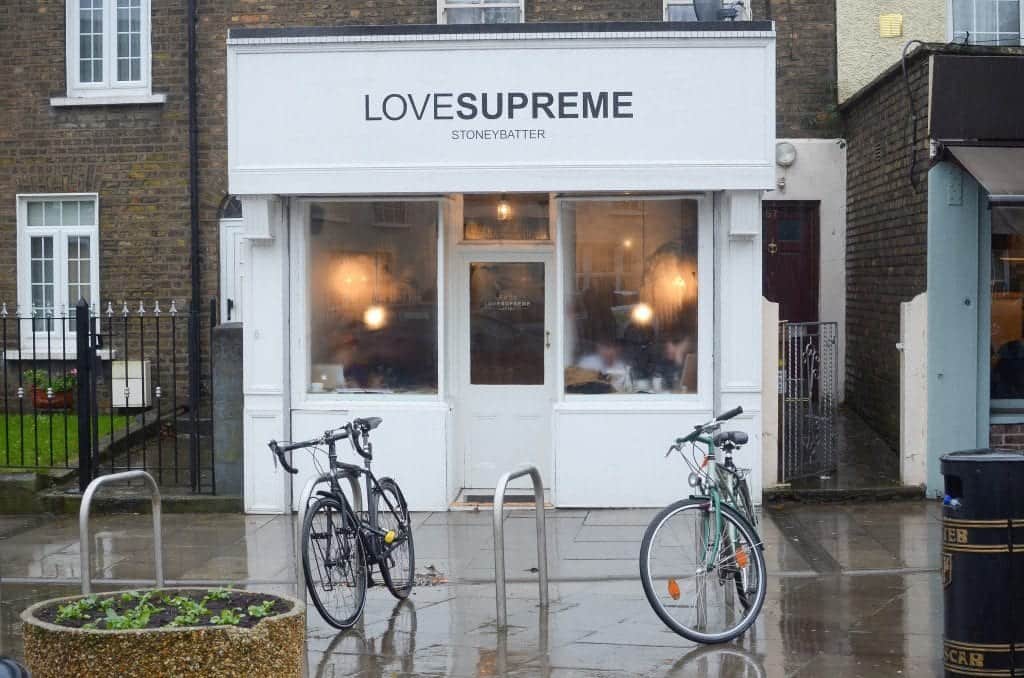 House coffee is roasted by Ferg Brown of Roasted Brown and after a morning cappuccino we tried a pour over with Ethiopian Guititi with notes of red apple, cranberries and walnuts. NS Aurelia is the machine that together with an Anfim Caimano grinder power the coffee bar.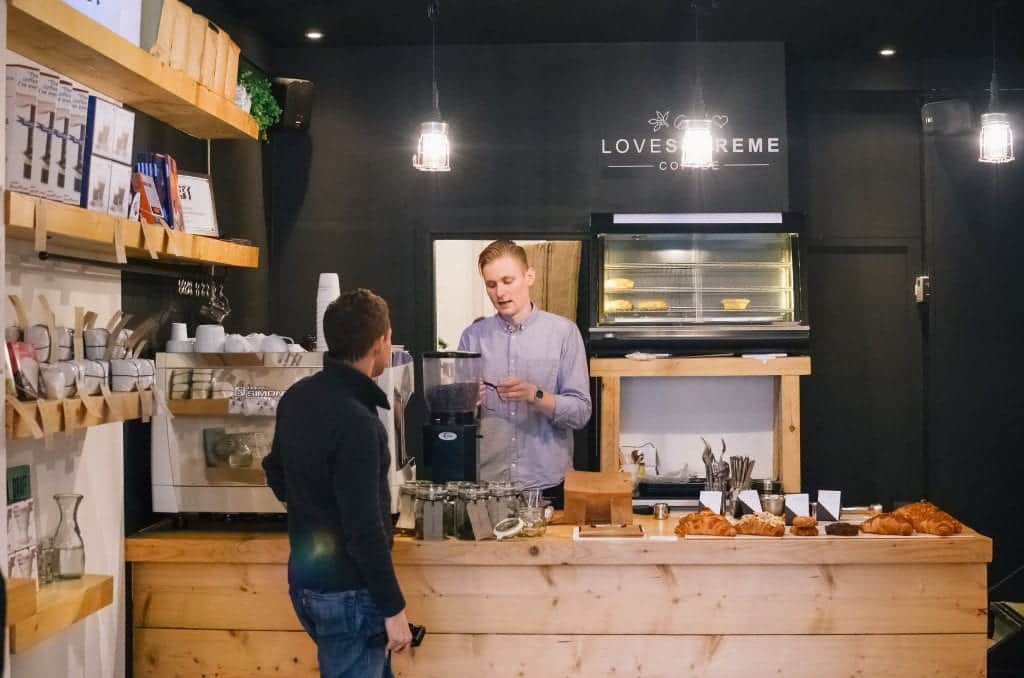 Interior design is well thought through combining black colour all around the bar with white seating area that spreads on both sides of the cafe and by the windows. Flowers hanging from the ceiling add another important element to the space.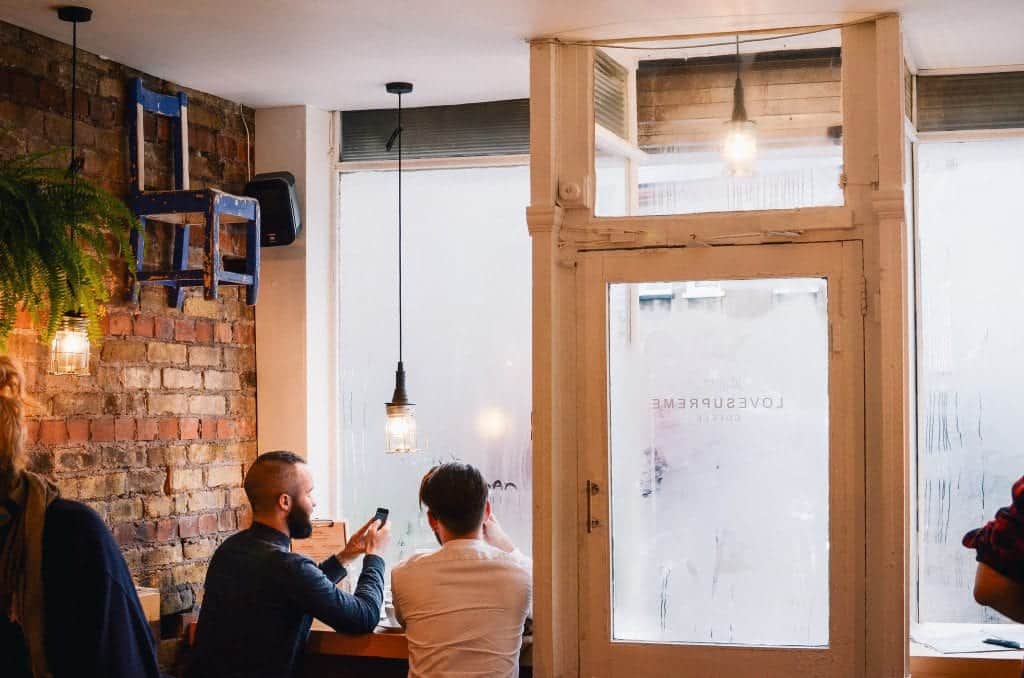 Next to coffee, pastries, cakes and rolls are served for breakfast or/and lunch menu. Just before Christmas The Love Supreme Christmas Chocolate Emporium was established to promote and offer "specialty chocolate from around the world by makers who create beautiful and thoughtful products". Chocolate remains a great gift all year round!
57 Manor Street, Stoneybatter, Dublin
Official website, Twitter, Facebook
Full Circle Roasters
Brian Birdy opened his café at the beginning of December 2015 and we were still among the few coffee seeking visitors who came in. He greeted us with excitement and offered us a flat white from a Colombian coffee. It was also the day when their brunch menu was launched.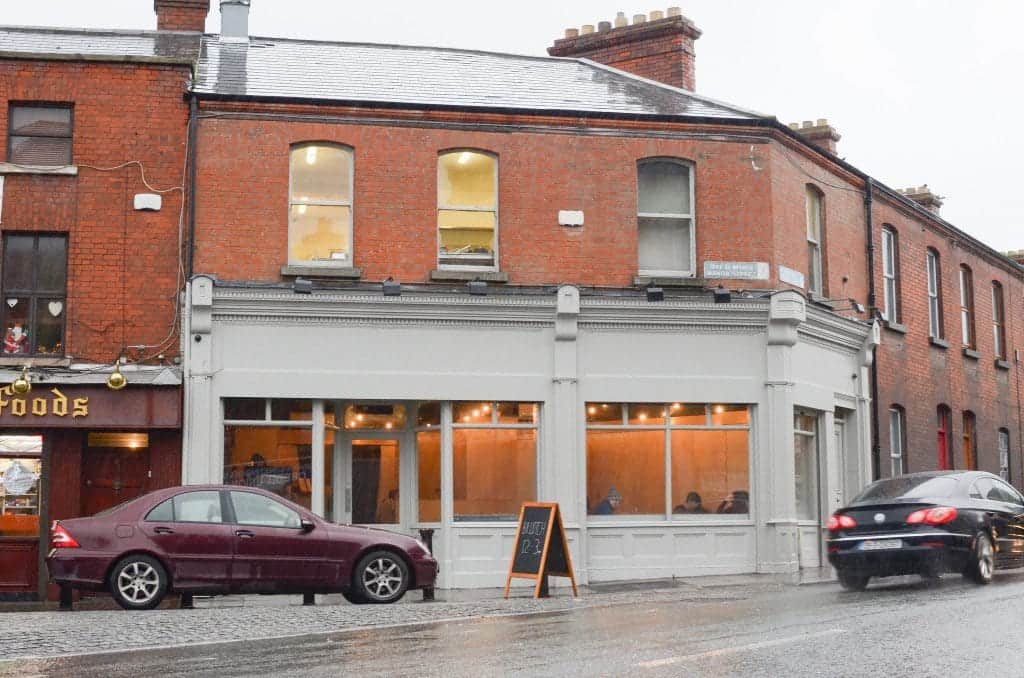 Still without any branding on the outside most people came in with their phones in their hands, double-checking it is really the place where the social media led them. All of them were satisfied. Julio Cuesta Rodriguez behind the bar operated a NS Aurelia with a Mythos grinder.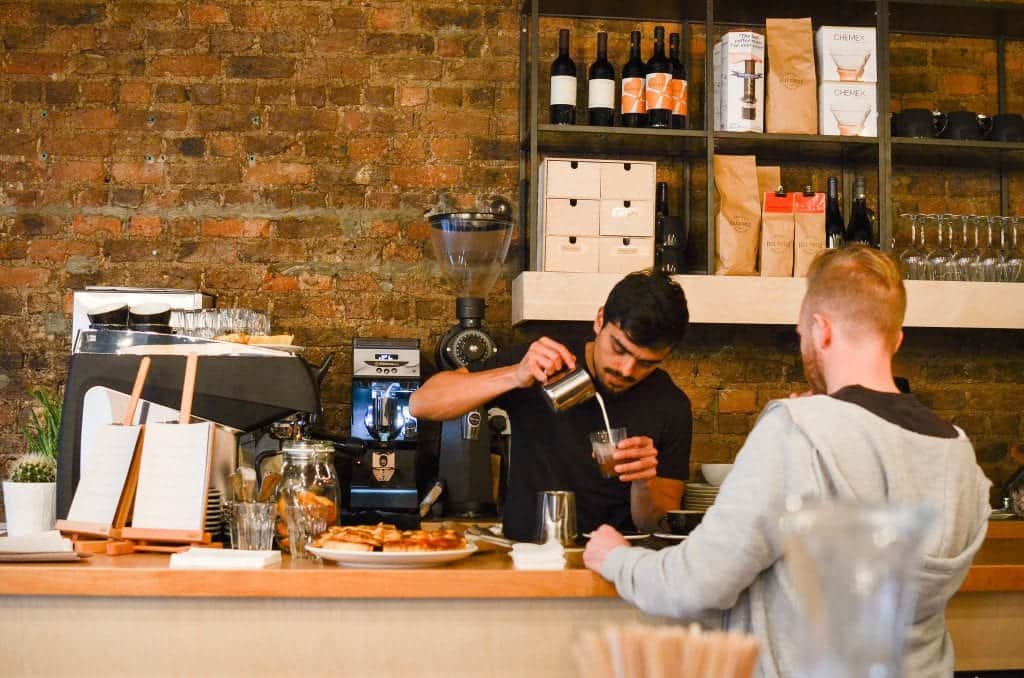 Outside of the busy brunch time a filter coffee is ground using a Mahlkoenig EK43. Very happy with the gift we brought a pack of  beans for our own office. It took Brian an effort to grow from a barista and running a coffee cart to running his own café and a roastery.
Good luck Brian and all coffee professionals of Dublin. We hope to find you all thriving in six months when we come back for World Of Coffee in Dublin.
This guide was sponsored by Marco Beverage Systems. Thank you guys!