The coffee service, and especially the speciality one, is always looking for different ways of delivering their high-quality product. Be it in the most stylish or the most functional way, the cup that your coffee is served in and enjoyed from adds great value to the beverage.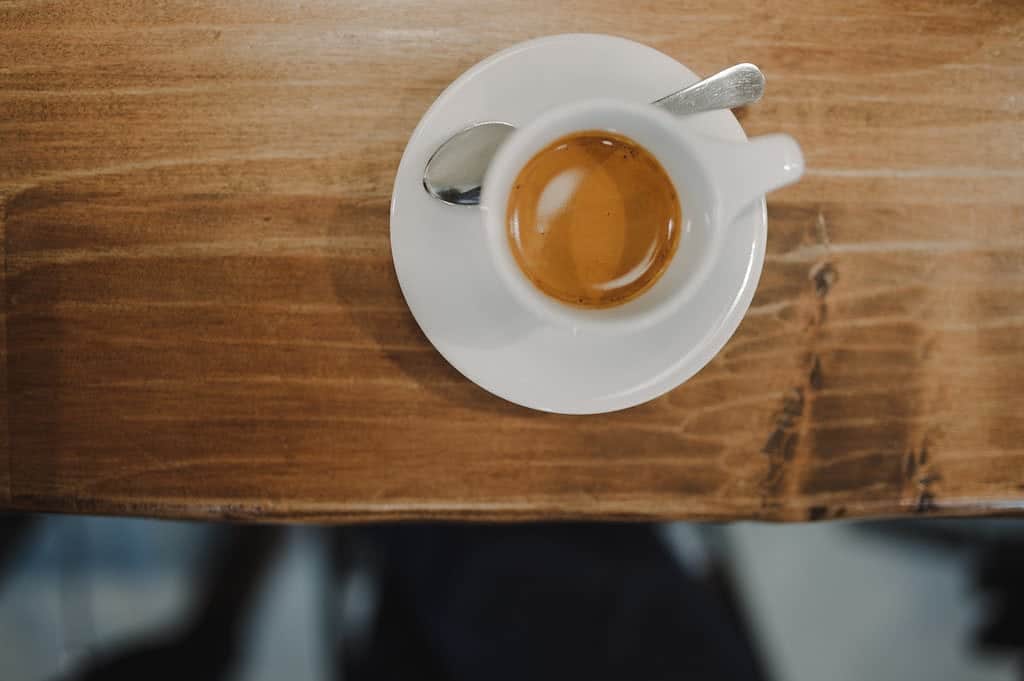 Thanks to European Coffee Trip's recent collaboration with notNeutral, we had the pleasure of exploring which cafes around Europe chose LINO cups—a line of ceramics developed specifically for the speciality coffee industry, in close collaboration with baristas and experts.
Lino cups are an elegant, durable and versatile set of ceramics that fit in many cafe environments, as we found out. And if you were to travel specifically to the cafes we picked for you today, you'd literally be cruising all around Europe!
Industra Coffee – the Czech Republic – Brno
Industra Coffee is an award-winning cafe run by the power couple, Petra Střelecká and Adam Obrátil, who built a modern and welcoming cafe in an industrial building—now also housing a gallery and an event space. The weekend brunches and the coffee from Square Mile Coffee Roasters in London have been bringing crowds of speciality coffee lovers to the outskirts of Brno. You can sit at a long wooden bar and watch the baristas at work, or watch the cafe's buzz from your own table.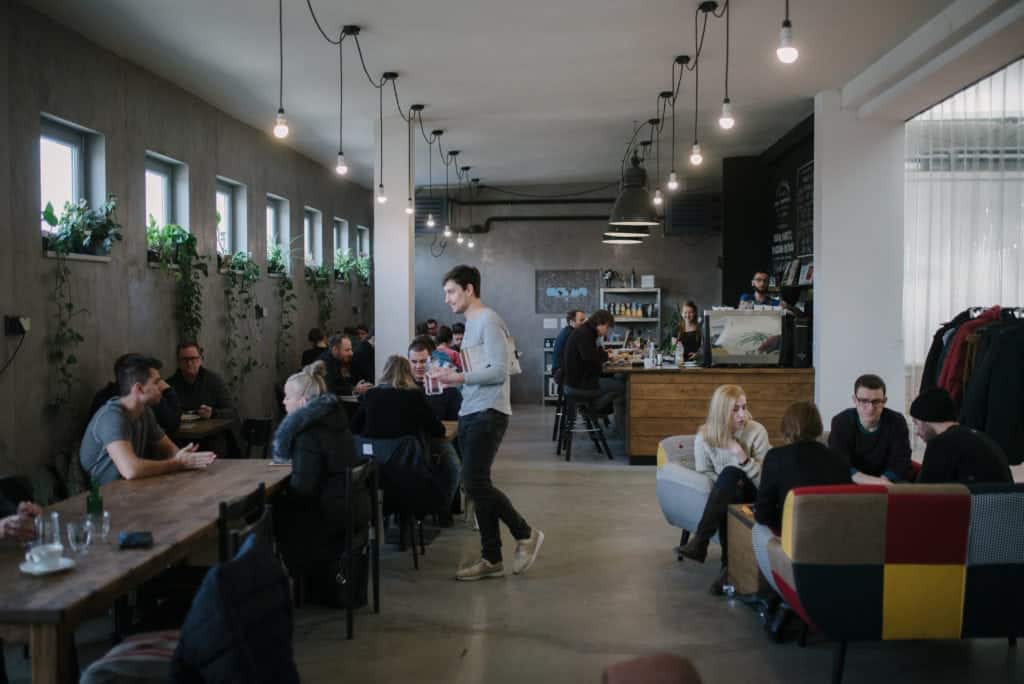 We asked Petra Strelecka, 2017, 2015 and 2014 Czech Brewers Cup Champion, about the importance of the right ceramics at their cafe. "We believe that cup that you drink your coffee from is a big part of the experience you get in the cafe. It's that physical object you can hold and look at. Our philosophy is to serve the best cup of coffee possible so we took extra time to find the best cups to serve it in. In the first place, we really like the unique handle design of LINO cups. Not only it is very pretty and elegant but also functional and it's still our favourite cup to hold and look at."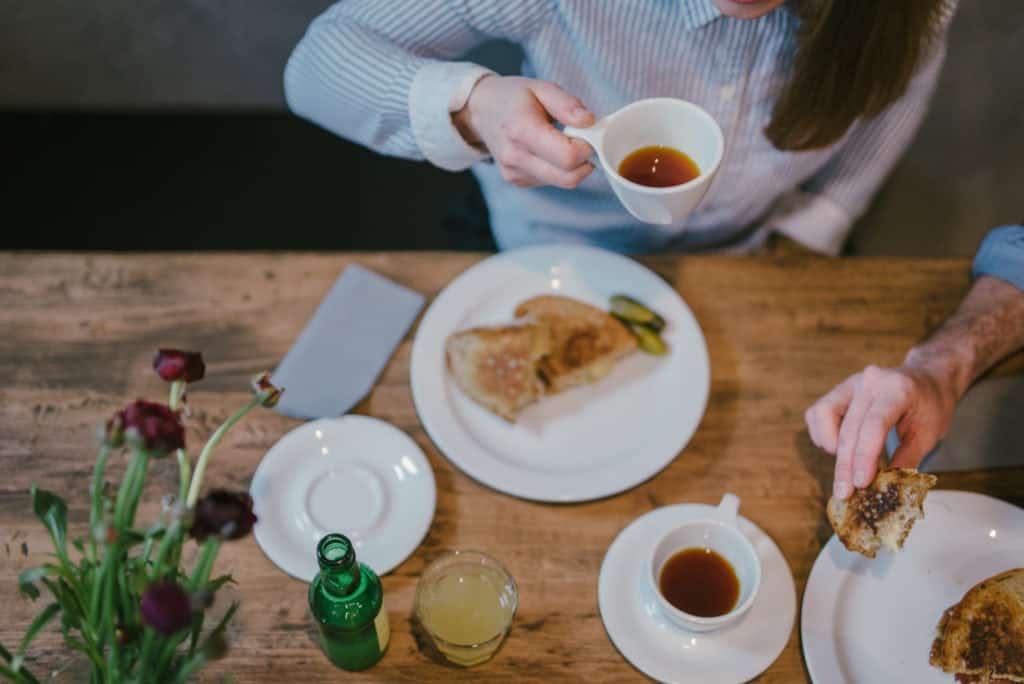 Masná 27/9, 602 00 Brno, the Czech Republic
Website, Facebook, Instagram, Twitter
My Little Melbourne – Hungary – Budapest
My Little Melbourne (MLM) is one of the well-known cafes of Budapest's coffee scene. MLM has been a part of the scene for long years, and all this time they have used the notNeutral cups at their centrally located cafe and a brew bar.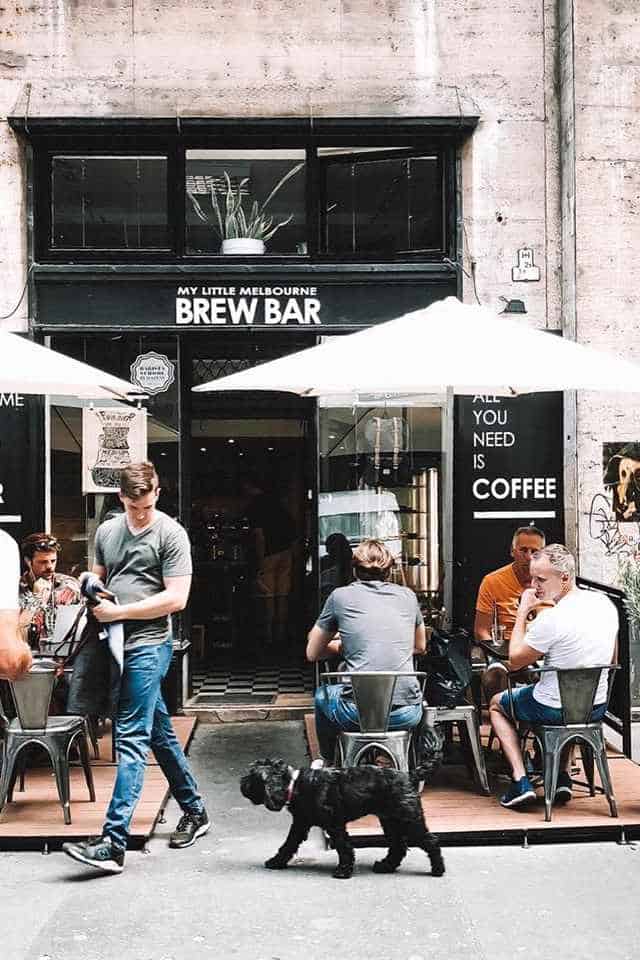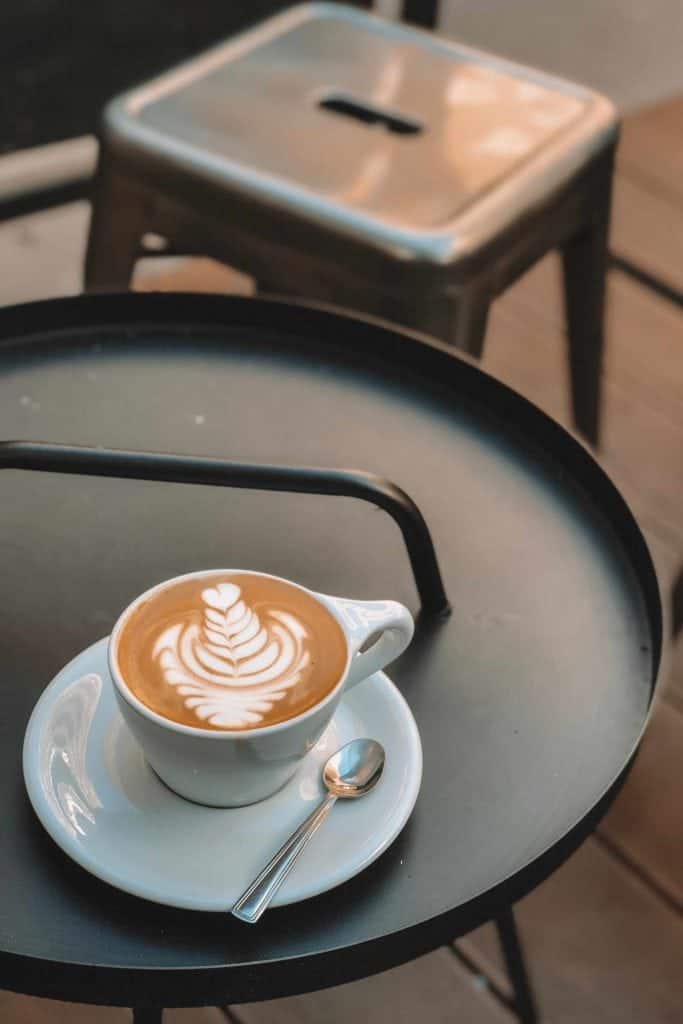 My Little Melbourne's owner Peter Balazsi told us: "Since the beginning, we've been using the notNeutral white LINO line – cups, mugs, cake plates as well. We love the shape, the overall appearance and of course, we love using them too. When My Little Melbourne was opened at the very beginning, Intelligentsia Coffee in Venice Beach was a great inspiration for us – they used notNeutral cups too, and they also had their personalized collection in collaboration with notNeutral. Recently we added the smoke Vero glasses to our range too and we've been very satisfied with them all."
Madách Imre út 3, 1075 Budapest, Hungary
Website, Facebook, Instagram, Twitter
Foyer Espresso Bar – Athens – Greece
On one of the busiest streets in central Athens, a team of friends run an espresso bar that spreads over three levels. Foyer Espresso Bar also serves a selection of international roasters and you are invited to come for a hand-brew, as well as light espresso roasts. As it happens a lot in Athens, the shop seems quite small, but only until you walk in and spot the massive staircase leading you to the next level above the street. Here you find the seating area.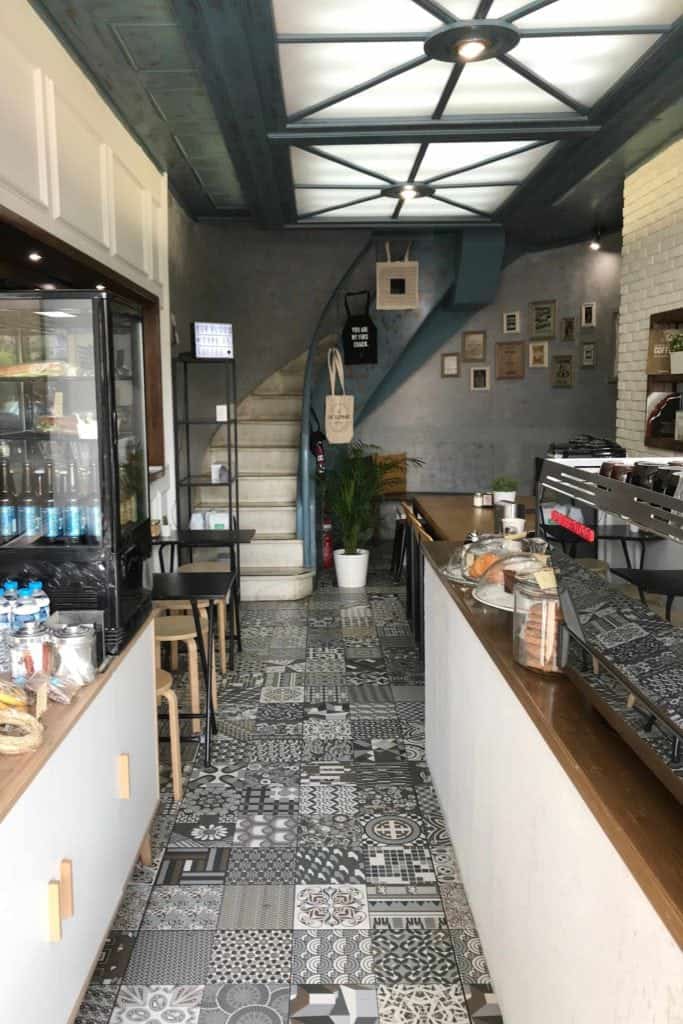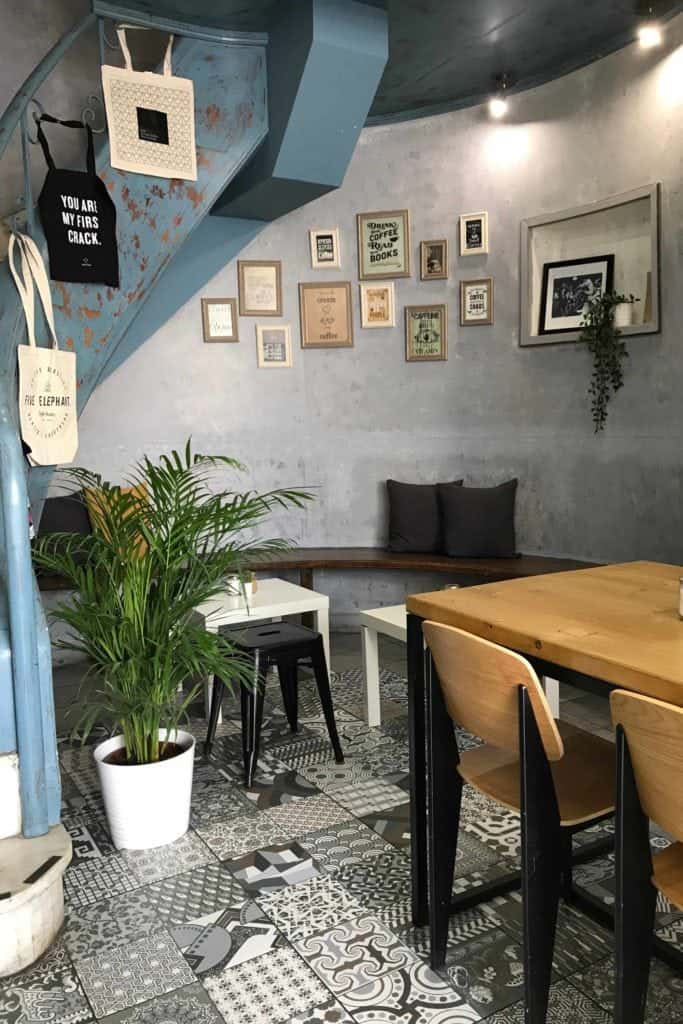 Makis Papantoniou, one of the owners, shared with us Foyer's reasons to serve their coffee in these cups: "We picked them totally for their design, which I find elegant, clean and minimal while being creative and different at the same time. It feels like a designer item."
Makis also said that the LINO cups are a pleasure to serve the coffee in: "I love serving coffee in them, because their geometry is really cool: with espressos, you get to swirl the beverage really nicely and you get to enjoy all the aromas and break the crema easily. With milk beverages, it gives you an amazing result because the handle is a flat continuation of the cup and it gives the impression that it's going to spill outside (it never does). Apart from these, you get to sense a certain quality of materials when you have them in your hands, it feels good and expensive. Even their saucers are quite elaborate with their small bump in the middle which gets the cup in a higher level. There's huge attention to detail."
46, Panepistimiou Avenue, 10678 Athens, Greece
Facebook, Instagram
Comoba – Lisbon – Portugal
Coming as a recommendation to us, this coffee, food and matcha bar also has fresh produce available. Comoba, which sits not far from the coast, has white marble and light-wood details running through the shop, while the characteristic yellow trams of Lisbon run outside its doors.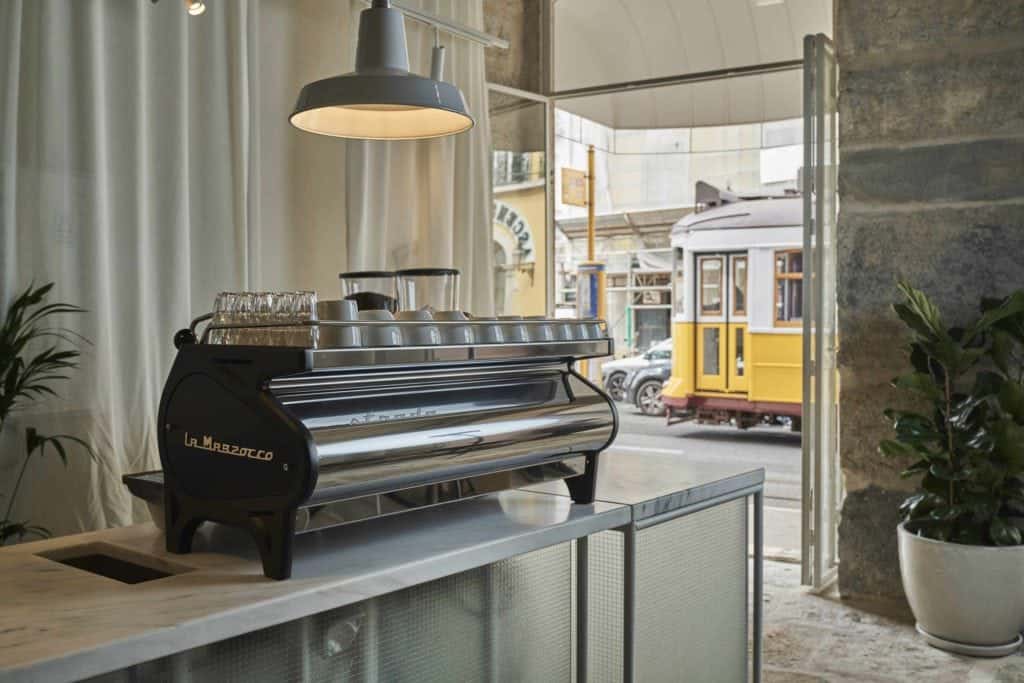 Greg Martin of Comoba told us what led them to choose the LINO cups: "The notNeutral cups are visually interesting, whilst also remaining very functional. It seems as though most of the cafés in Lisbon use another brand, or something fairly similar. We try to find a point of difference in every detail, and are approaching every decision from a quality, style and functionality standpoint, with the goal to be as unique as possible."
Swing by this elegant cafe on your way to the sea and get a preview of their space by exploring their beautiful Instagram feed.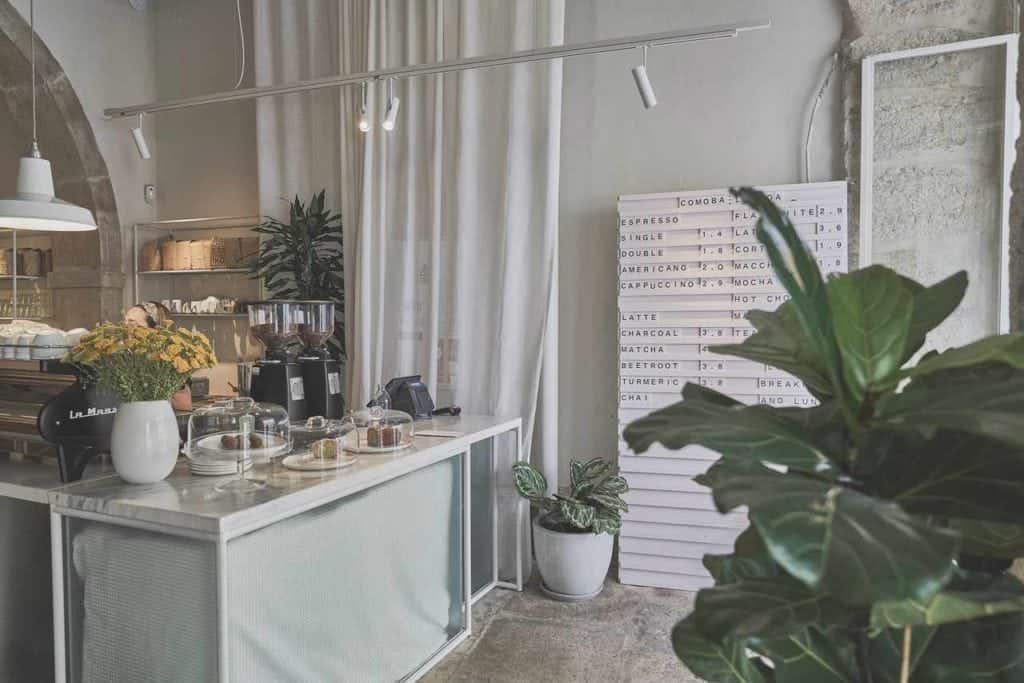 Rua de São Paulo 101, 1200-109 Lisbon, Portugal
Facebook, Instagram
Fringe Coffee – Paris – France
Fringe Coffee is a cafe that shines in many colours, be it the cloud-shaped hanging lights or the colourful plates of local produce. The speciality single origin coffees from The Coffee Collective, for example, are served in a clean and modern, yet warm and welcoming environment, accompanied by a curated selection of photography, sometimes related to coffee as well. Literally, every detail of this cafe was thought through, from the menu to the design features. Don't hesitate to wander around Haut-Marais area of central Paris to find this little gem.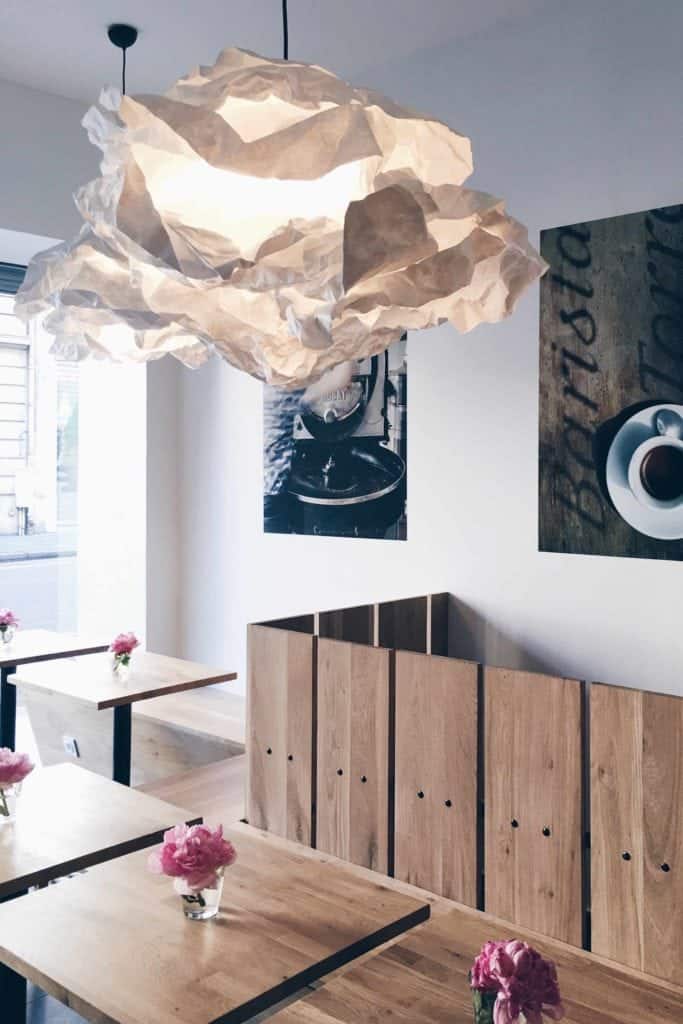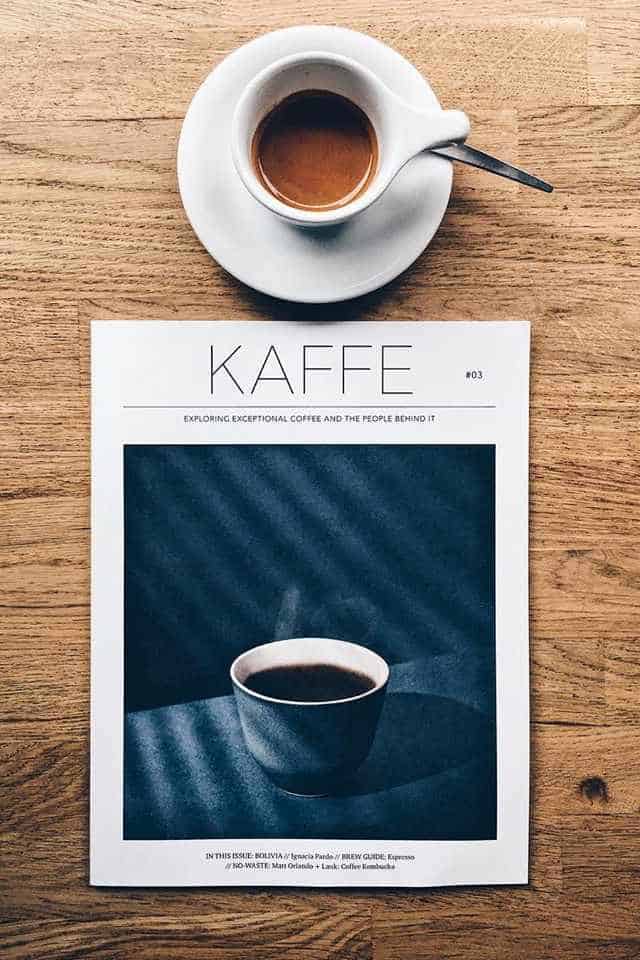 Fringe's owner Jeff Hargrove is sure of his original reason to use LINO cups: "I chose the cups because of their unique design. They are as beautiful as they are practical. I find that to hold traditional cups is very difficult because of the little holder that you have to squeeze between your thumb and forefinger holding tight so the cup doesn't fall. I end up just holding them around the rim to drink. With the LINO cups, your finger goes through the holder and your thumb rests perfectly on the flat surface of the top of the holder. They are unique to Paris."
Jeff also commented on what it is like to drink from the cups: "I also like the thinness of the rim. Traditional cups are much thicker and it is uncomfortable on the lips with such thickness. The notNeutral cups are thinner, but not too thin. Just right to keep the coffee at the right temperature. I have also learned by experience that the cups are more resistant to breaking than other brands."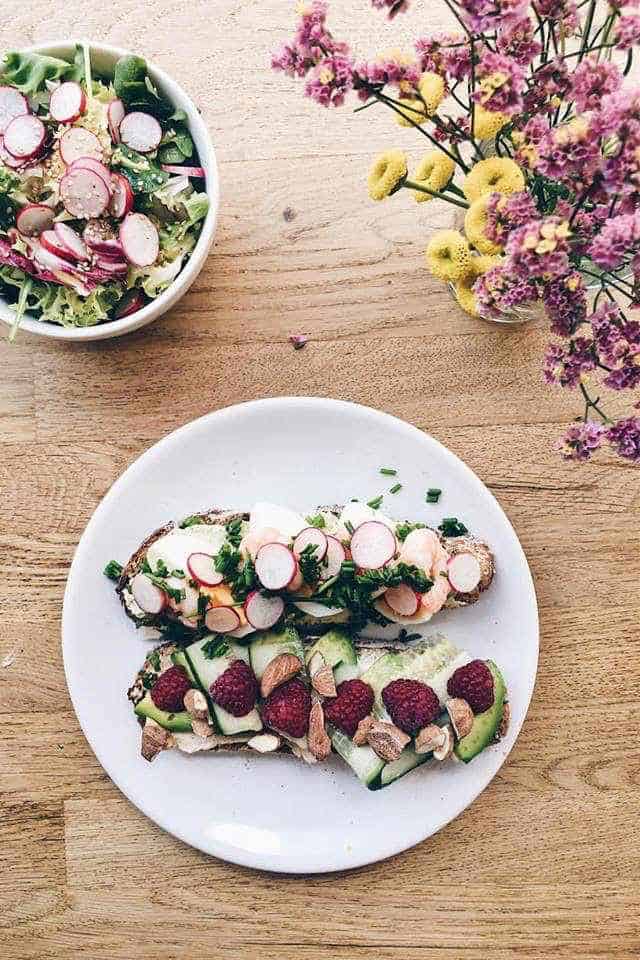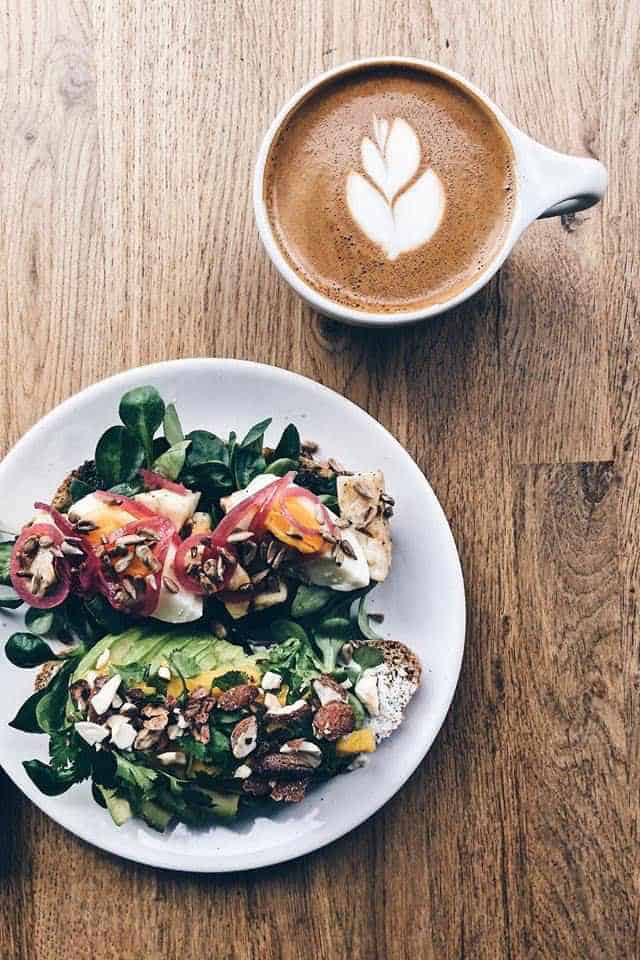 Jeff then added: "My customers appreciate the cups as they are part of the unique experience at Fringe that they do not get elsewhere. They mostly have comments about the ergonomic design of the holder."
106 Rue de Turenne, 75003 Paris, France
Website, Facebook, Instagram, Twitter
Kaph – Dublin – Ireland
Kaph's motto is delicious coffees and scrumptious cakes. They also add great tunes to the mix. What more can you ask for from a cafe? The little heaven on Drury street is furnished in natural materials, such as light wood, a fact enhanced with the sunlight coming in during the day. Hide from the street upstairs, in the bright room which can take a whole group of friends for a coffee.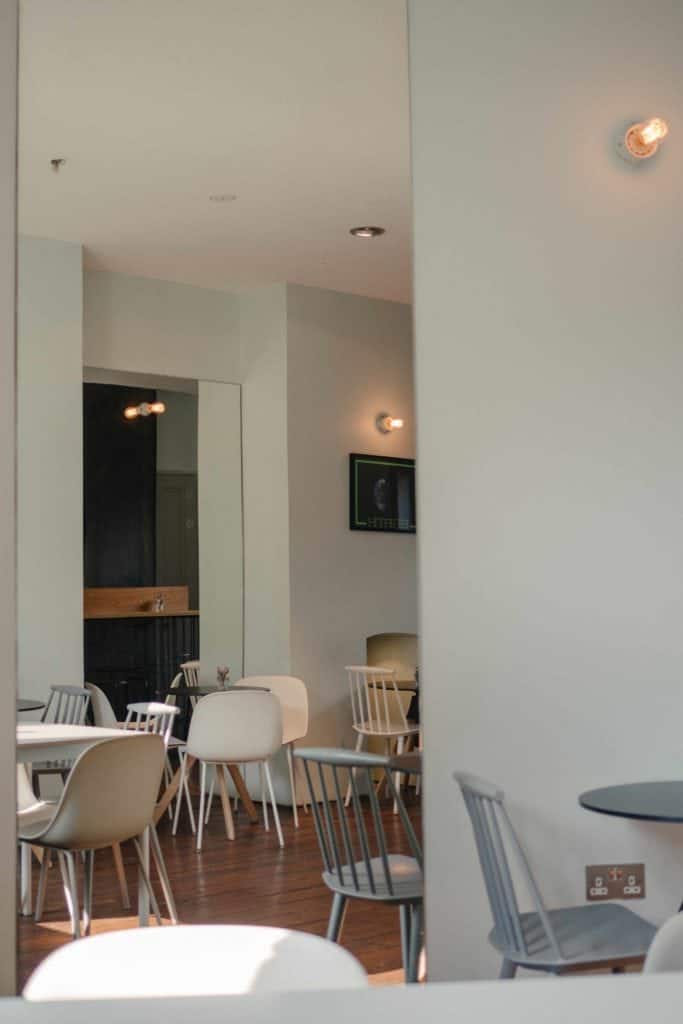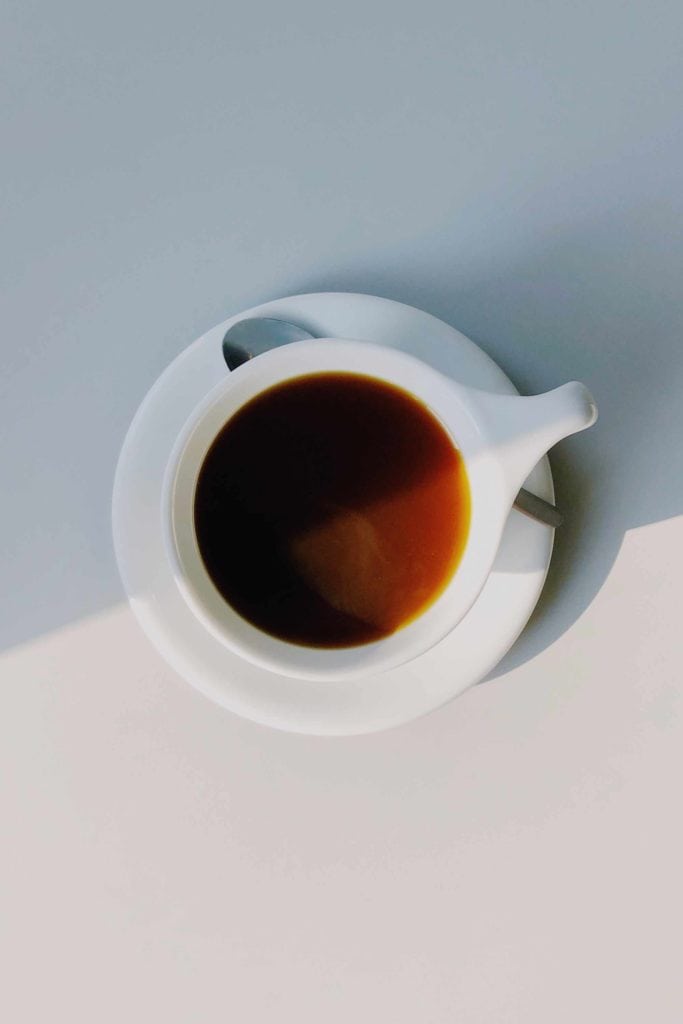 Christopher Keegan of Kaph added to the compliments to the cups' ears' size saying: "We chose these cups purely on ergonomics! Men's fingers fit through the handle and the cup takes milk art perfectly. We've used them for 5 years now and they are sure tough too!"
31 Drury St, D02 Y684 Dublin, Ireland
Website, Facebook, Instagram, Twitter
Have you been served your coffee in a notNeutral LINO cup?