This year, the Finnish AeroPress Championship took place on a Saturday afternoon, 26th August, at Kaffa Roastery. The first AeroPress Championship, back in 2012, was organized by SCAE Finland together with Kaffa Roastery. This was then the fourth AeroPress competition, and the third time it was hosted by Kaffa Roastery. The Finns are quite some Aeropress geeks, and this time the party consisted of 30 participants.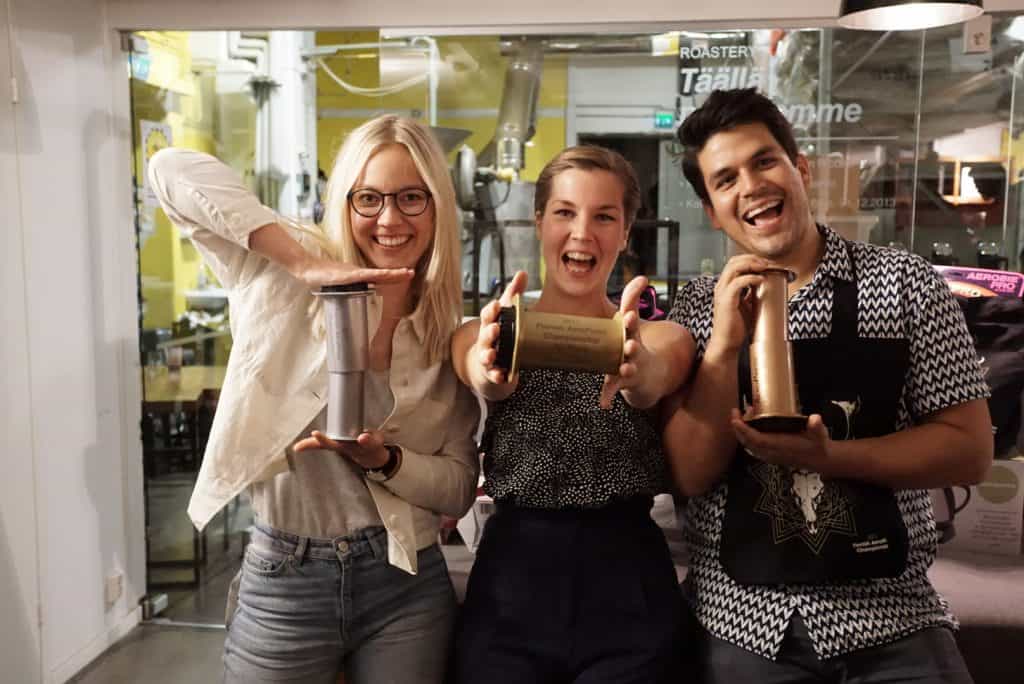 Here are the recipes that won the top three places of the competition!
1st Place – Sandra Halme
Dose: 28 g of coffee
Grind size: filter ground

0:00 add 50 g of water at 80ºC, stir for 10 sec
1:00 add water up to 170 g
3:30 press for 30 sec, add water at least up to 200 g
Sandra started working with coffee after finishing her high school studies. She got more interested in the coffee scene and when she started working at Kaffa in 2013, she was blown away by this whole new coffee world. At the moment, she is working as the manager at Kaffa Roastery.
2nd Place: Mikaela Gervard
Dose: 32 g of coffee
Grind size: Medium coarse
Method: Inverted

0:00 add 60 g of water at 96ºC, bloom for 15 sec
0:15 add rest of the water up to 120 g, mix 3 times with a spoon, add the top part with a rinsed paper filter
1:00 flip the Aeropress and push for 20 sec
1:20 add 120 g of hot water to the coffee (bypass)
Mikaela is a familiar face in the competition field, being both a competitor and a judge. Currently, she is working in Copenhagen at Coffee Collective.
3rd Place: Luis Benalcazar
Dose: 35 g of coffee
Grind size: 13,9 on an EK43
Method: Inverted

0:00 add 160 g of water in 15 sec, stir vigorously for 20 sec
0:35 put the lid on
1:00 swirl and flip, plunge until it hisses with a 25 sec push
1:25 dilute it with 100 g of water and stir well at the end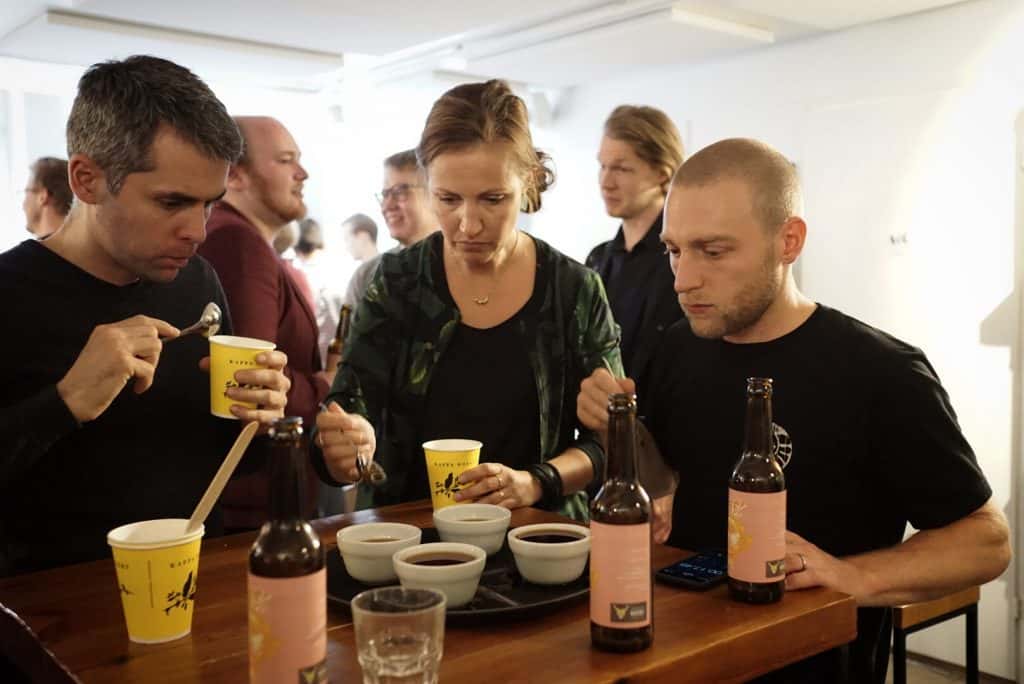 Luis is originally from a coffee obsessed city, Melbourne. He moved to Finland and got hooked on speciality coffee. Now he can be found in Helsinki at El Fant Coffee and Wine.