Copenhagen, the capital of Denmark, is a beautiful and picturesque city, whose shores are washed by the large strait of the Sound. It would be worth the visit even without all the good coffee and food it offers to its visitors. Undoubtedly though, these factors are a major part of many visits, even more so when it comes to coffee industry peers, coffee lovers and anyone who enjoys all things tasty as much as we do.
We wanted to know where to look for the best coffee experience in authentic Copenhagen areas and so we talked to nobody else than a coffee champion. Mikaela Gervard—previously Wallgren—Brewers Cup Champion of Finland and also the second best brewer in the world for 2016. We consider her the perfect person to recommend us her favourite places around the capital!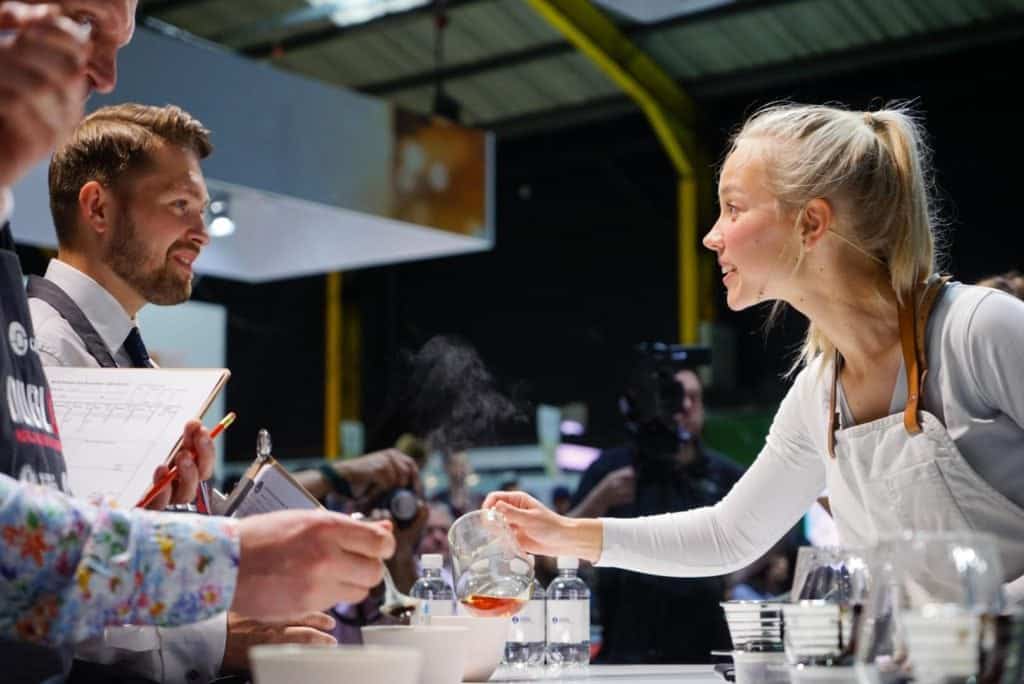 Explore what the best female coffee brewer of 2016 thinks of the city and celebrate the rich food and beverages culture of the Danish capital!
The Coffee Collective roastery & café in Godthåbsvej
"Of course, I will list my lovely workplace. Our roastery café in Frediksberg is in a beautiful old factory space, where you can enjoy your cup while you observe the roastery in daily production. The menu is built to combine food and coffee in a flavour harmony. Filter coffee offering here is the largest in the city. For the curious – a roastery tour the first Friday of every month is a great chance to taste our coffees and discover what we do."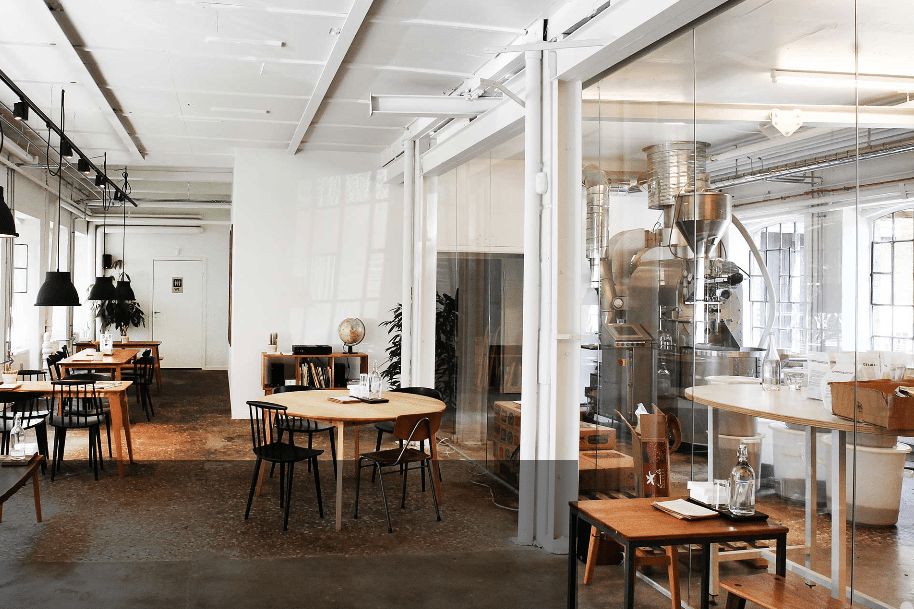 Democratic Coffee in Copenhagen's main library
"Located in a central spot, this warm and peaceful café offers kindhearted service and the best croissants and pains aux chocolat in town. Here you can stop and read an interesting book or browse through a magazine while you enjoy your tasty cup. I love their cappuccinos!"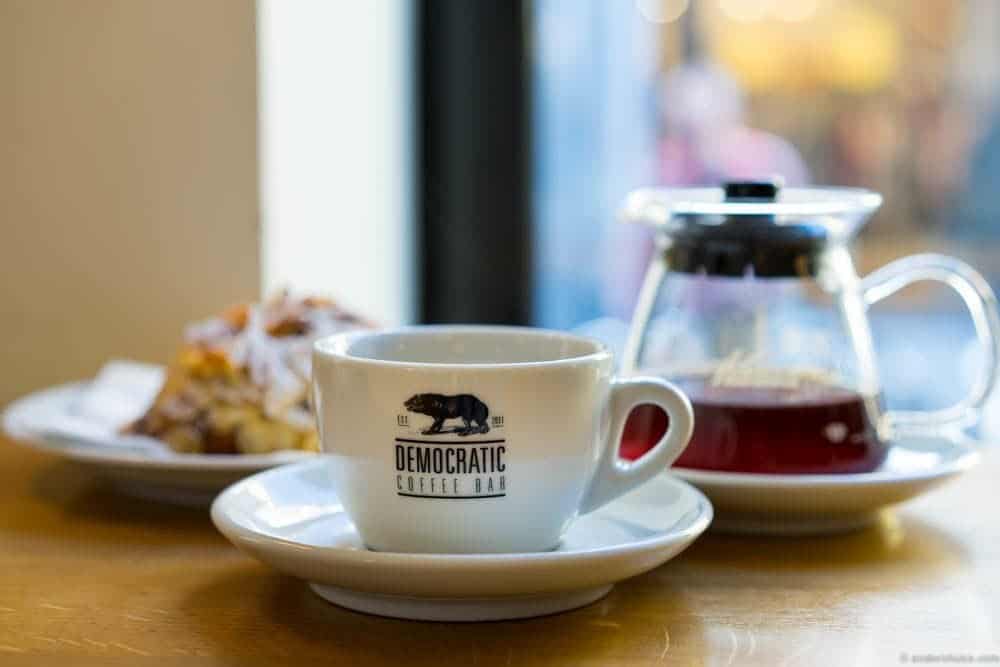 La Banchina on the seaside in Refshaleøn
"Last year's newcomer and totally worth the scenic bike ride! This café-restaurant-wine bar has a limited indoor space but a magnificent outdoor location, and it's the perfect spot for blue-sky days. Here you can dip into the sea, enjoy the waterfront views and enjoy all the food offerings. Cappuccinos are creamy and wines are juicy – I go for both."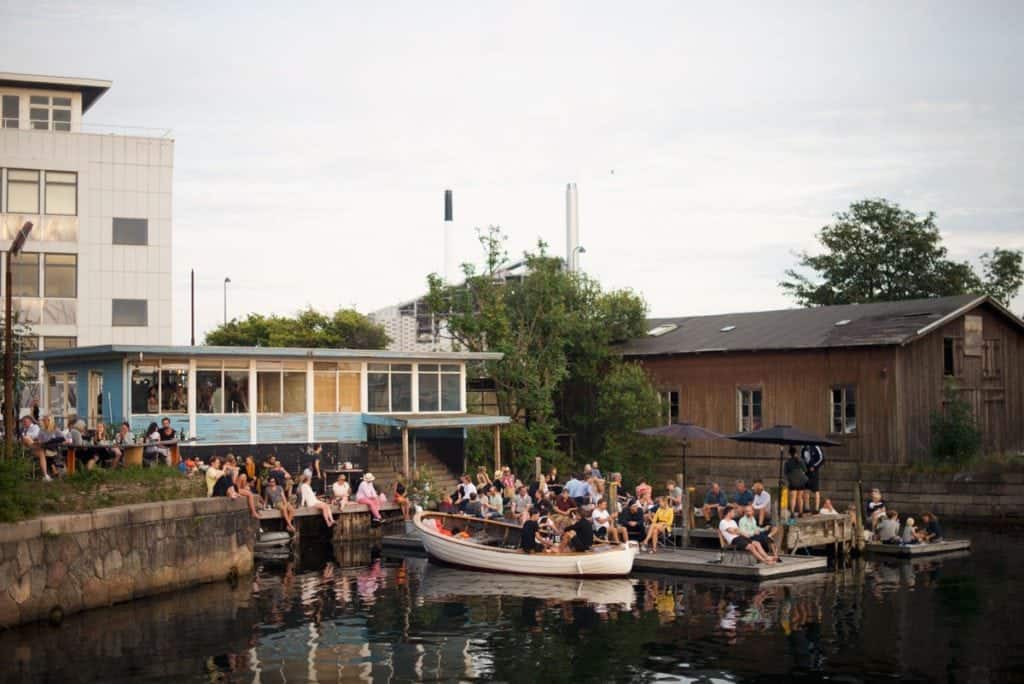 Prolog in the meat packing district Kødbyen
"Tiny café in a popular restaurant quarter called Kødbyen. These guys roast their beans at The Factory which operates on a lease basis. Prolog filled the gap of quality coffee on this side of town. The café has a very personal ambience and the service is authentic. Outdoor seating is available and offers a great chance for people to spot other hungry and thirsty visitors."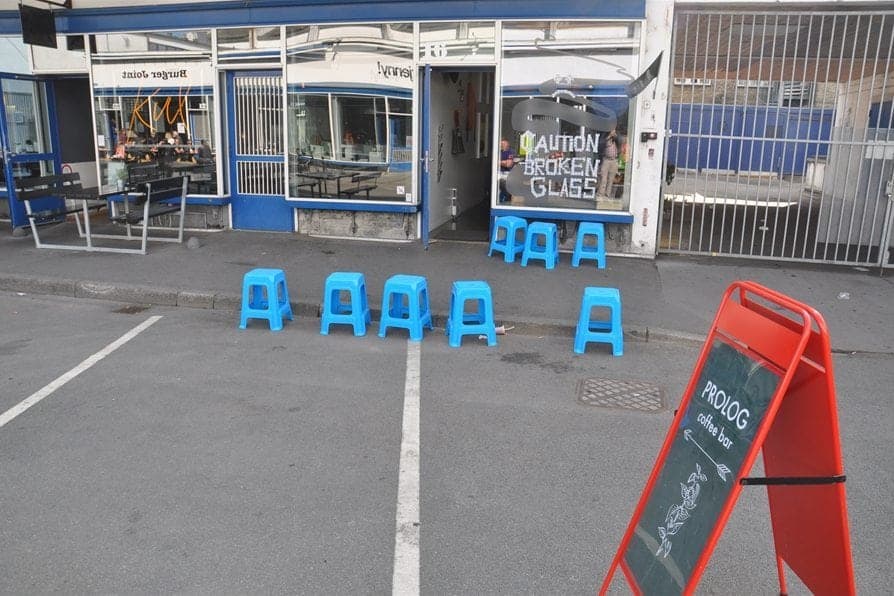 The Corner of 108 is a bridge's reach from Nyhavn
"Across the most touristy bits of Copenhagen, you can enjoy a delicious cup of Tim Wendelboe's coffee at The Corner café of 108. Batch brew here is tasty and milky drinks silky and sweet. Space is small and cosy and close to charming areas of the city. I'd take away and go for a walk."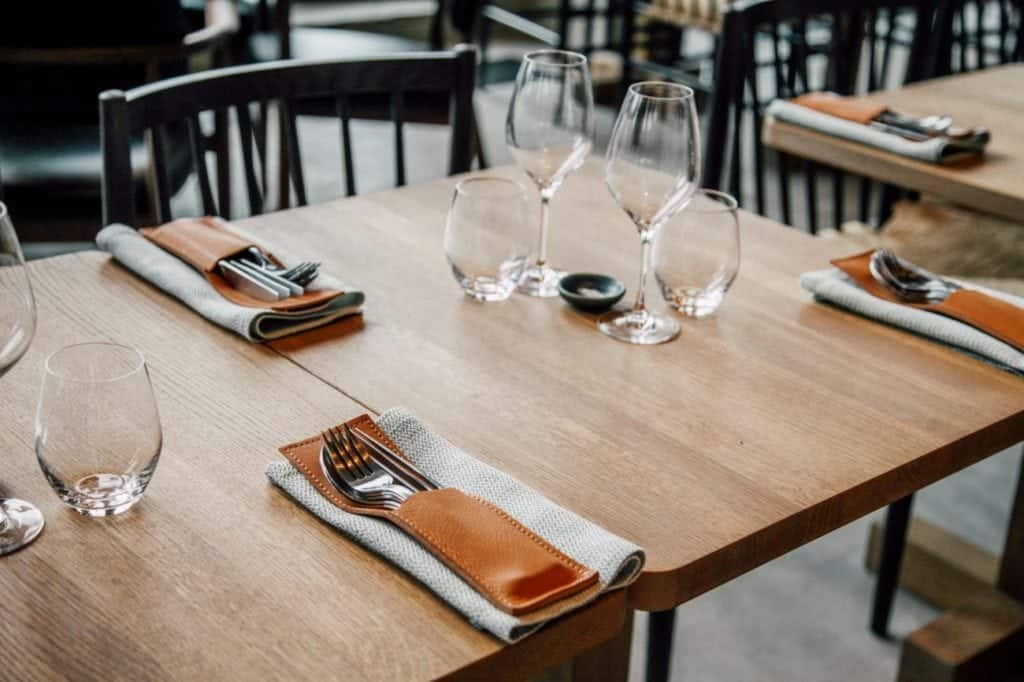 We really enjoyed our visit to Copenhagen and would recommend anyone to spend at least a day around this city. Mikaela Gervard's guide is the perfect map to discovering the city while eating and drinking well. Enjoy!
photos:
The Coffee Collective – The Coffee Collective archive
Democratic Coffee – Anders Husa foodie stories
La Banchina – Linn Grubbström
Prolog – Brian's Coffee Spot
The Corner of 108 – Freya Mcomish for 108