Finland's coffee enthusiasts rejoiced when the Cable Factory opened its doors for the Helsinki Coffee Festival 2017. This three-day-long festival brought together many organisations and professionals as well as visitors who just love coffee.
The Cable Factory is an old factory building near the harbour area. Nowadays, it is the largest cultural centre in Finland encompassing five hectares of culture. Its industrial atmosphere makes it the best neutral ground to host museums, galleries, dance theaters, artists, bands and other creative companies. You would not find a better place for the coffee festival then!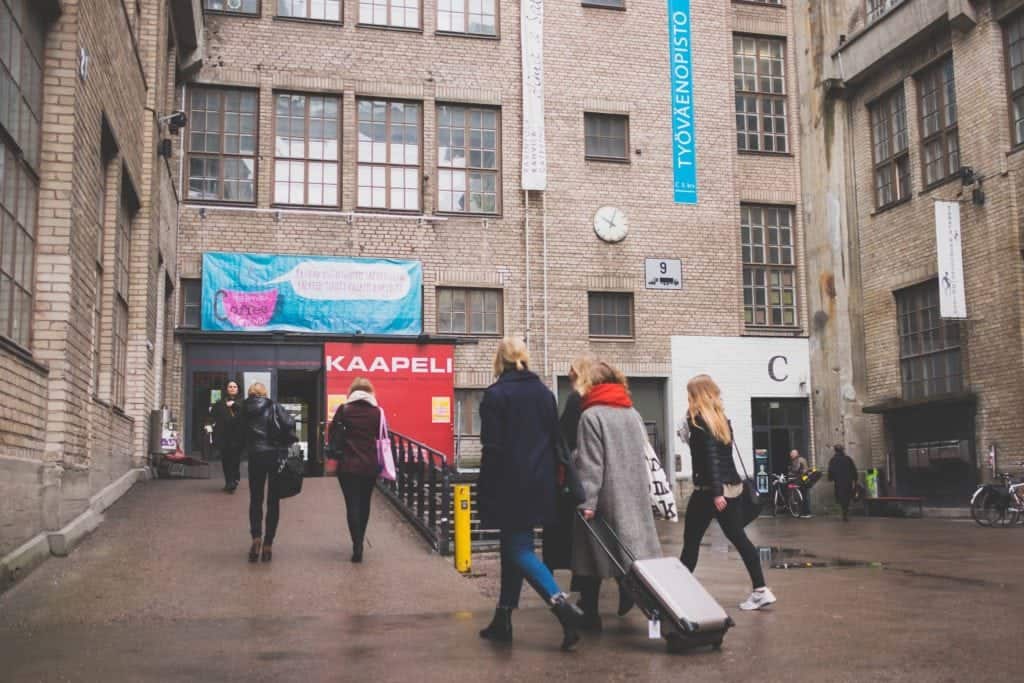 The festival offered a diverse programme to its visitors. There were lots of different workshops and labs where the attendees had a chance to learn how to make cappuccinos and latte art. They also got to learn more about their sensory skills, while tasting the difference between natural and washed processed coffees, for example.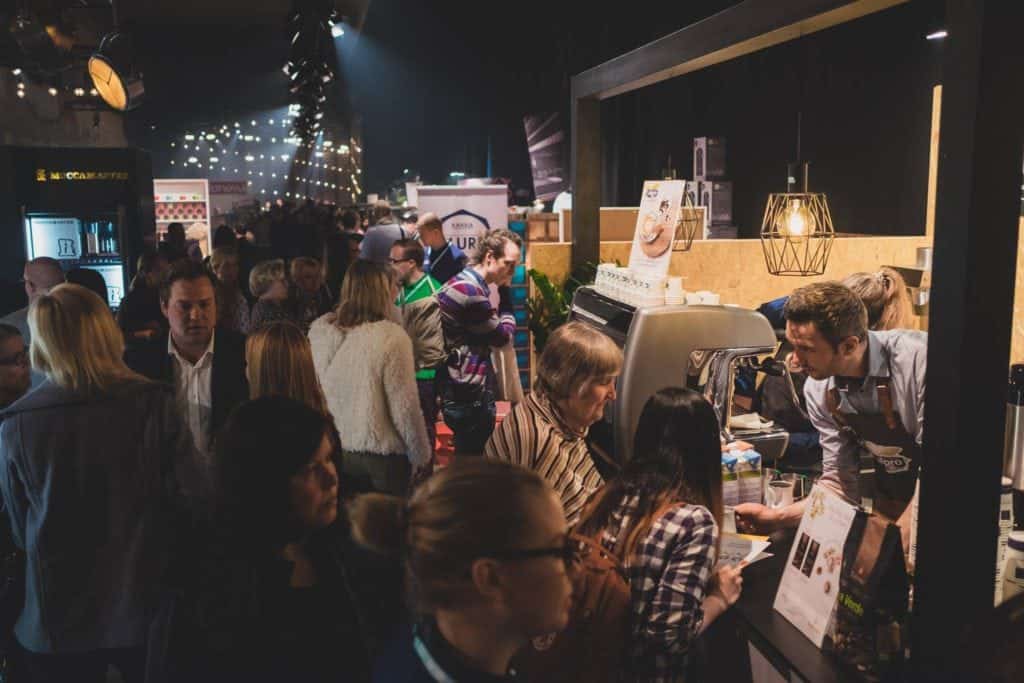 Some of the biggest topics during the festival were Direct Trade, coffee origins and sustainability. There were several interviews about these topics, such as 'How to become 100% transparent when buying coffee?'. We had also farmers from Colombia and Brazil sharing with us stories from their farms and countries. They told us for example that 'direct trade' means the same as 'fair trade' to them, but it's not always easy to get the coffee exported like that because of the bureaucratic matters. These are just a few interesting issues we got to learn about at the festival, there was more!
Coffee lovers voted Finland's Best
During this spring people had an opportunity to vote for their favourite cafe and roastery. The results of these votes were announced at the festival as the Best Cafe and the Best Roastery of the Year were awarded.
Kaffa Roastery won the first prize being the most-loved cafe in Finland this year. Johan & Nyström got the second place and the third place went to Good Life Coffee.
The winner of the Best Roastery of the Year was Lehmus Roastery, which is a small roastery in Lappeenranta. Kaffa Roastery took the second place and Paulig was the third one.
Also, the Best Filter Coffee and the Best Espresso were chosen by the jury. The jury consisted of several professionals of the restaurant field.
The Best Filter Coffee
1st place: ROST&Co., Finca Montejo, Guatemala
2nd place – shared:
Cafetoria Roastery, Karimikui AA, Kenya
Good Life Coffee, Wote, Ethiopia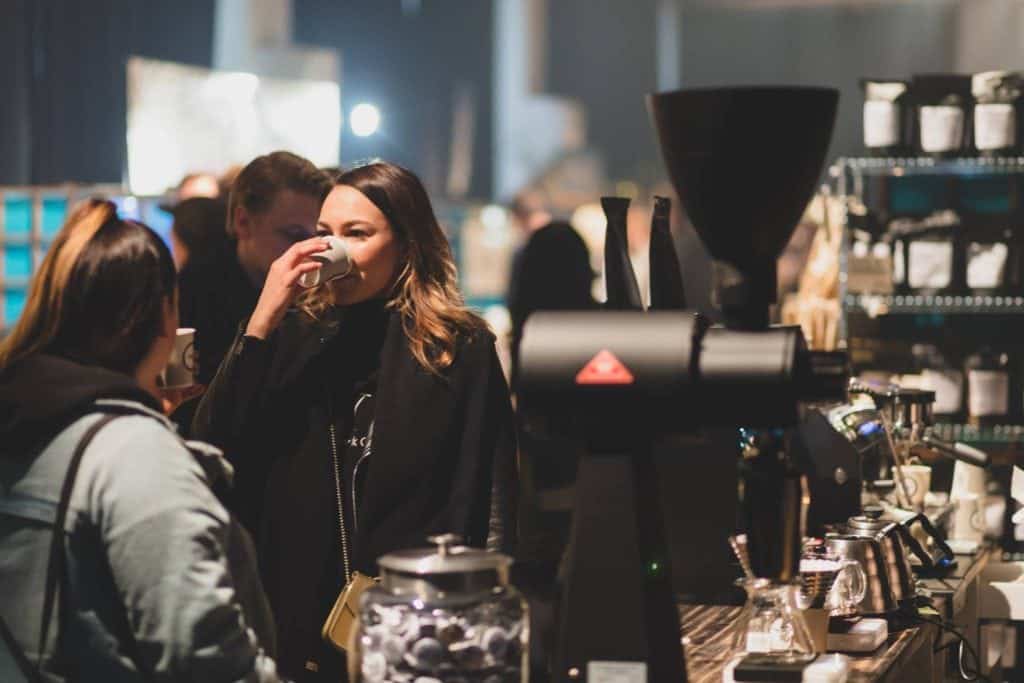 The Best Espresso
1st place: Johan & Nyström, 5th Estate
2nd place: Kaffa Roastery, Espindola, Ecuador
3rd place: Paulig, Amaro Gayo By Asnakech Thomas, Ethiopia
Brewers Cup championship on Saturday
The brightest highlights for the coffee people were, of course, the competitions. On Saturday, we saw Brewers Cup competitors give their best on stage. Kenyan coffees seemed to be the most popular choice of beans amongst the competitors, but we also got to see some Colombian and Burundian coffees and a Geisha from Hacienda La Esmeralda Estate.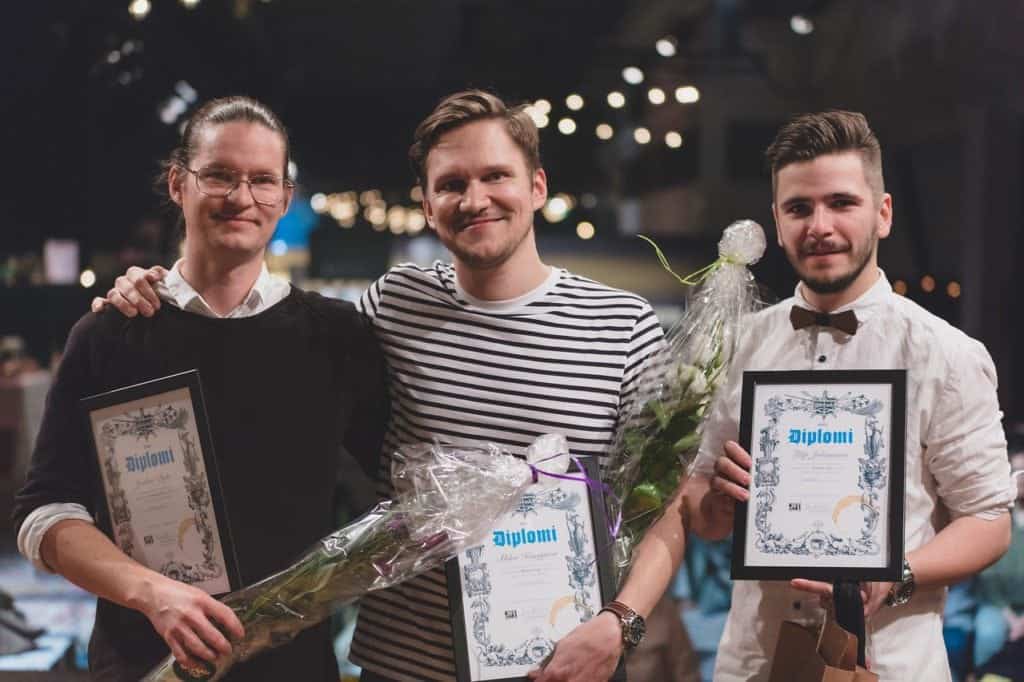 Finally, after a long day, our champion was announced. The third place was announced first, taken by Joakim Dyhr from Johan & Nyström. The second place was won by Filip Johansson from La Torrefazione. It was a tough call though—Filip scored only one point less than the winner! And finally, the National Brewers Cup Champion of Finland 2017 is Aleksi Kuusijärvi, known from Kahvila Sävy, El Fant and Good Life Coffee Roasters.
Barista championship on Sunday
On Sunday, after a long and exciting day of presentations, the whole of the Helsinki Coffee Festival had its most-awaited moment when the winner of the Barista Championship of Finland was announced.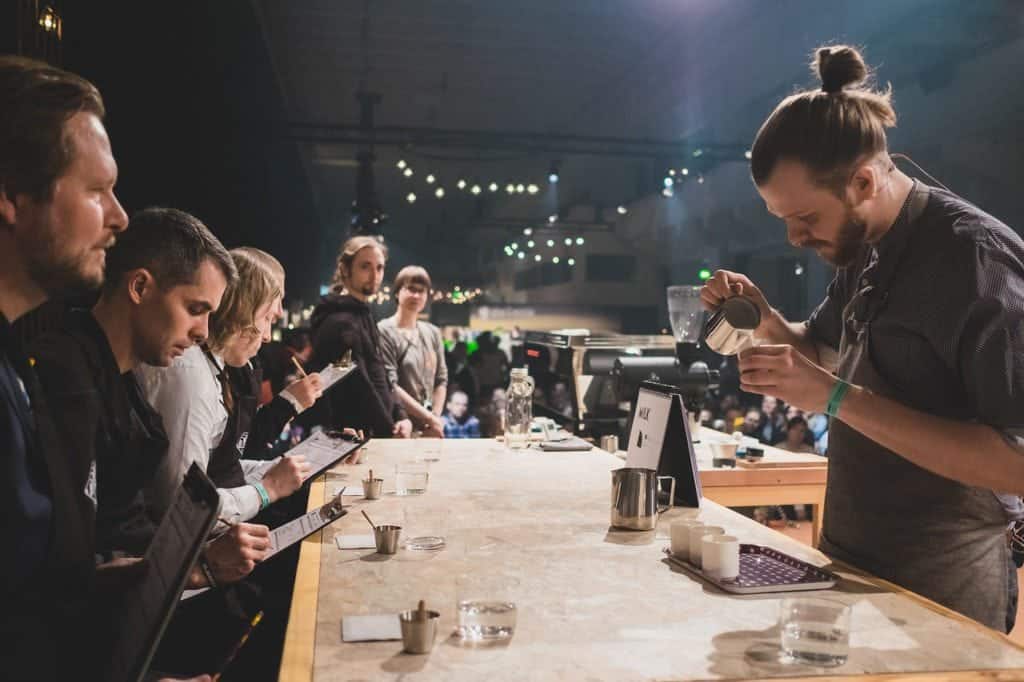 The third place was taken by Aleksanteri Jokinen from Birgitta Hernesaari. The second place was won by Nikko Guofeng Liu from ANDANTE. And the winning spot was taken by Jarno Peräkylä from Caffi. Jarno won the competition for the second time in a row, a real champion and hard-worker!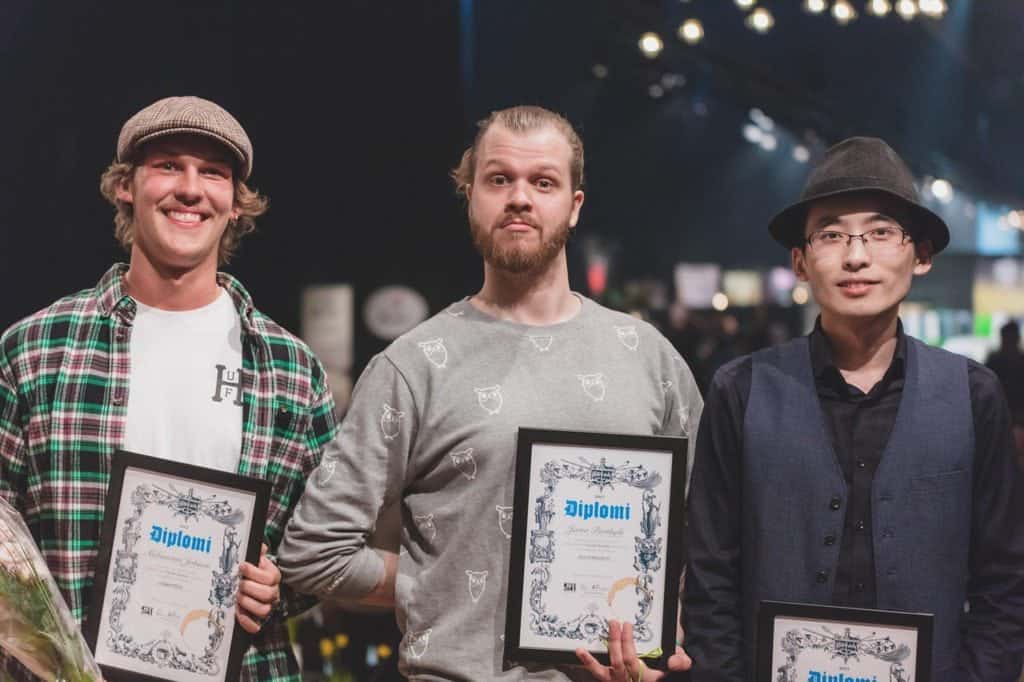 Swedish Barista champion comments
We were also happy to welcome Steven Moloney from Sweden as the commentator of the competitions. Steven gave us his professional insight to the competitors' performances as well, since he has competed—and won—multiple times himself. He was very impressed by Jarno's performance and said that his coffee was very special.
He also loved Jarno's signature beverage which he praised for being super creative. "Jarno in Barista Cup was truly professional. His performance was polished and relaxed and I think he will have a really great shot at the Worlds this year," was Steven's impression.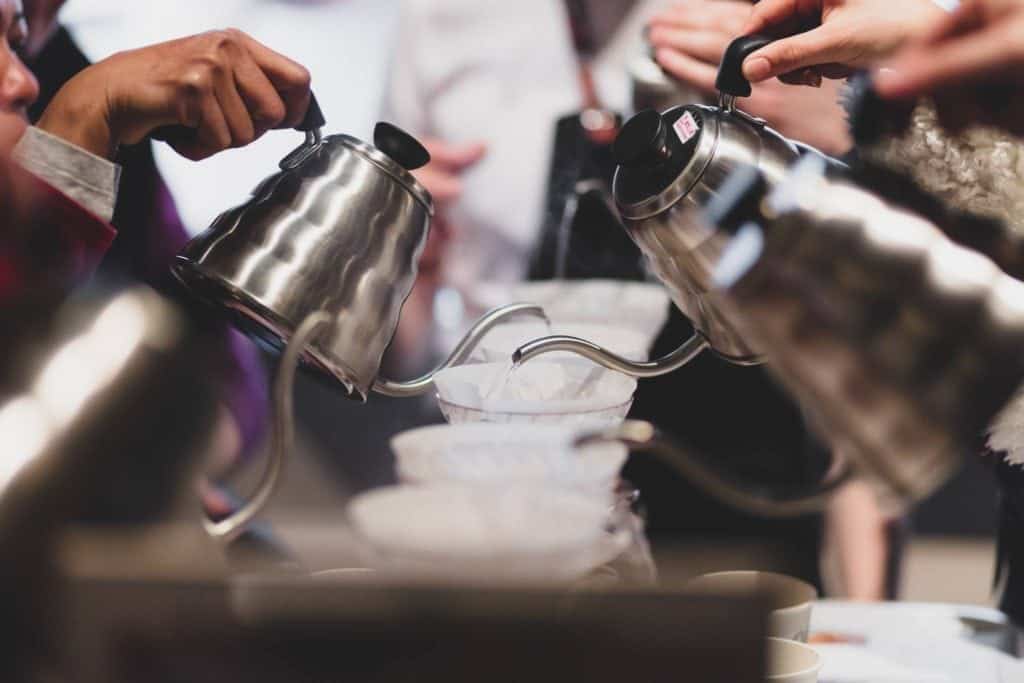 Helsinki Coffee Festival hit a new record in the number of visitors. So, we could say that coffee enthusiasm is growing stronger each year in Finland. That means we might get more competitors taking part next year and we already cannot wait! For now, we are excited for our champions to represent us in Seoul and Budapest in the coming weeks and months.
photos: Paavo Pykäläinen is a photographer from Helsinki, Finland. He captures events, potraits, product, detail, art photography.. in fact, almost any kind of photography, and he says: "Challenge me!".