Our Barista Stories series has been long in the making. Since our first visits to cafes around Europe, we have met many amazing baristas who have had a number of interesting stories to share. We love the speciality coffee community exactly for the people building it and are thrilled to introduce some of those individuals to you.
Baristas truly are the ones who contribute to the atmosphere in the cafe massively and are the key reason why we'd revisit.
Read on to meet Nikko Liu, brewing your daily cup of coffee at Andante in Helsinki.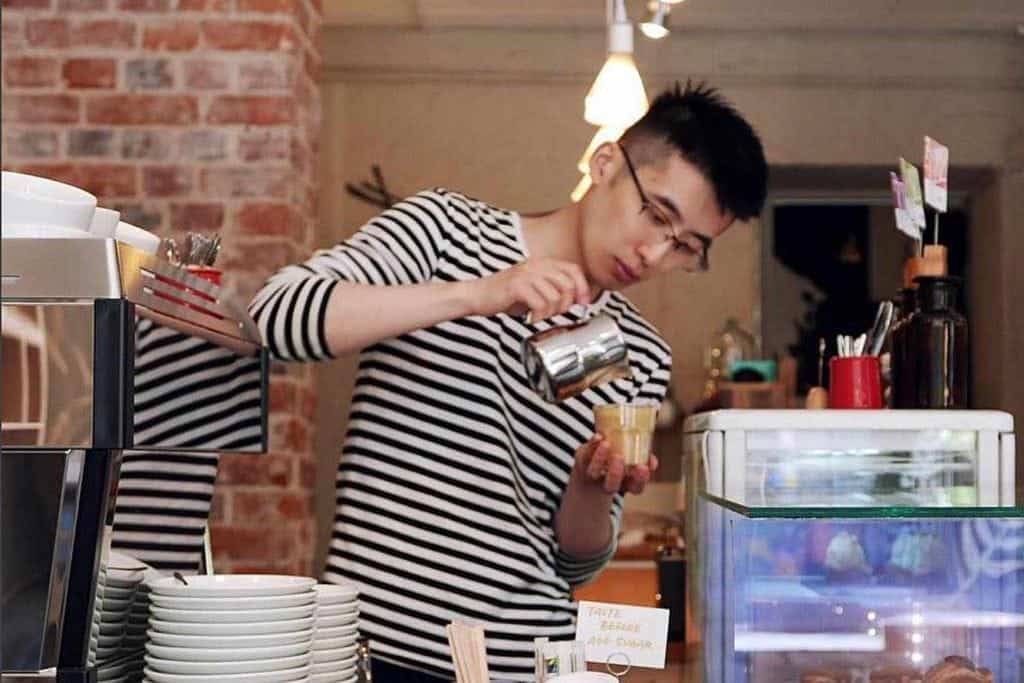 Nikko Liu comes originally from Tsingtao, China. The 27-year-old barista also co-owns the Helsinki-based cafe, Andante, along with his partner. Before starting in coffee around four years ago, Nikko had an academic background in Construction Engineering.
A few questions for Nikko
What led you to coffee? Could you describe the moment or situation that made you decide to become a barista?
My partner got me to start drinking coffee. Running a cafe has been a dream of her's, so we decided to create something together. Opening a cafe was the first thing that came to our minds. We started ANDANTE with no knowledge about coffee but a strong belief to make something unique, and luckily for us, the coffee community in Helsinki brought us further into the speciality coffee world day by day. Kyle Magyar, our old regular, shares his passion and always brings beautiful bright coffees for us to try, Samuli from Good Life Coffee taught us how to cup the coffees, Roman Kolpaktsi is the one from whom I learned the most coffee making techniques; I came into the speciality coffee industry naturally because of the beautiful people I met on this journey, my curiosity makes me willing to explore more and more.
What would you do if you were not working in coffee?
Definitely Interior Design, that's the reason why I studied construction engineering, I wanted to be an Interior Designer in a more practical way, however, it's kind of a dream come true—since I am running our own space with my partner—I designed and built up every detail visually and physically.
What is an unusual habit or hobby that you love?
I could play Billiards with myself all day long.
What qualities set a good and a great barista apart?
Curiosity and open mind make a GREAT barista far more than a barista, curiosity lets him or her never stop moving forward, open mind brings them more innovation.
If you have a bad day at the cafe, what helps you to handle it and provide good customer service?
Luckily, I sourced all coffees for my cafe, I feel confident at work with the great line-up no matter if it's a good or a bad day.
What is the one thing that you would miss the most if you could not work as a barista/in coffee anymore?
Making and sharing nice coffee with customers.
Imagine the perfect day in your city. Perhaps you have an old friend visiting. What would be top 3 to 5 activities or places you would show them?
Sauna, Fishing and Sushi.
What do you consider some of the best experiences you have had in coffee so far?
No matter how many times, when some customers who are inspired by the coffee we served them say "wow, I can't believe the coffee could taste like this," it's always a pleasure to hear that.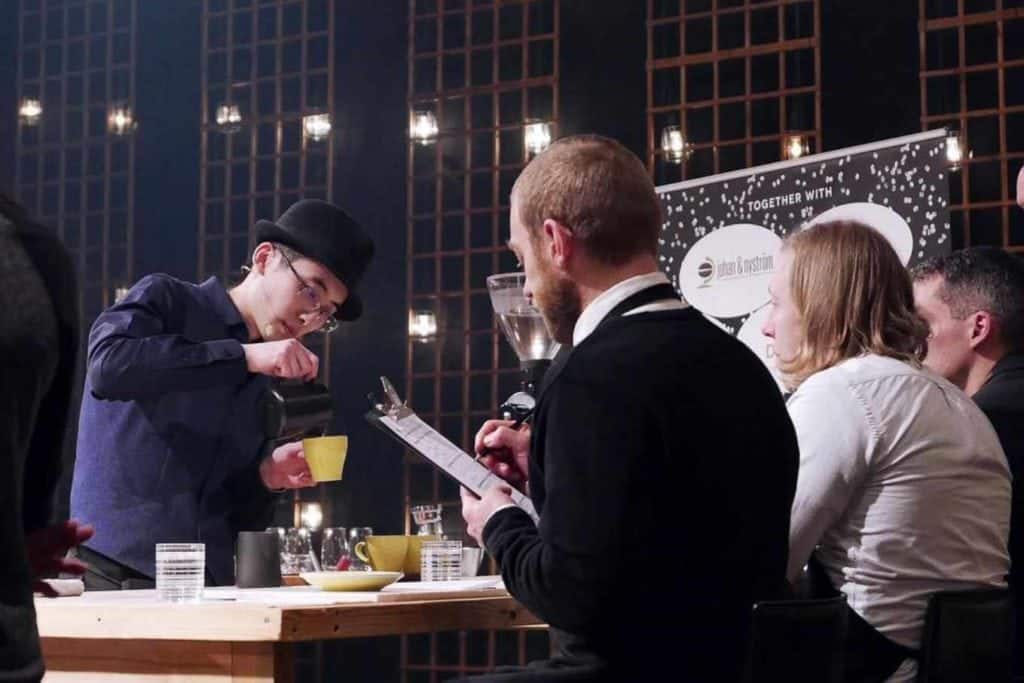 Quick Fire Question
Would you serve filter coffee with milk, if asked for it?
Yes. We serve hand-brew only black, but we always prepare one specific batch brew for customers who like coffee with milk and ask when they order.
Do you ever take sugar with your coffee?
No.
Espresso or Filter coffee?
Espresso.
Do you aim for Sweetness, Acidity, or Body?
Acidity.
Milky or Black?
Black.
Slurp or Spit?
Spit.
Sit in or Take Away?
Sit in.
Cake or Pastry with your coffee?
Neither.
What is your wifi password in a cafe?
Heirloom