It was economist E.F. Schumacher who wrote the book 'Small Is Beautiful' back in 1973 and it is a sentiment that many specialty coffee business owners may be able to appreciate today based on the industry's approach of focusing on quality instead of quantity. One such coffee business that opened in the later stages of 2021 is The Roses Coffee, a new espresso bar based in the centre of Brno. I got in touch with one of the owners (Vojtěch Růžička) to learn more about their new project.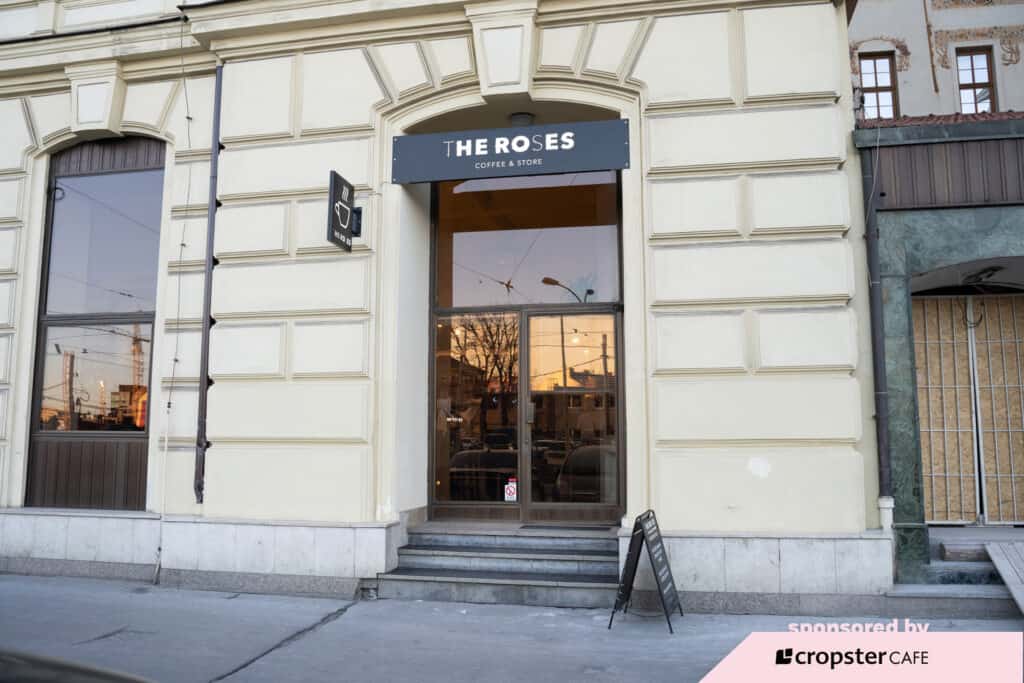 The duo behind The Roses (at Benešova 605/18, 602 00 Brno-střed) know their coffee. Vojtěch Růžička is a previous Czech Barista Champion (2020), a previous Czech Cup Tasters runner-up (2018) and even got to the semi-finals of the World Barista Championships in Milan (2021). Their new store takes a more minimal approach in terms of its design with wooden panels and greenery on display above an extensive retail-coffee selection.
In terms of its location, that is also something worth mentioning. Their site is at the foot of a classical hotel—The Grandhotel Brno—one of the most famous meeting points in the city that was established all the way back in 1870. Additionally, the site is only a few minutes walk from Brno's 'Hlavní nádraží' (Central train station) and thus is ideal for people visiting the city to pop-in and order a delicious pick-me-up.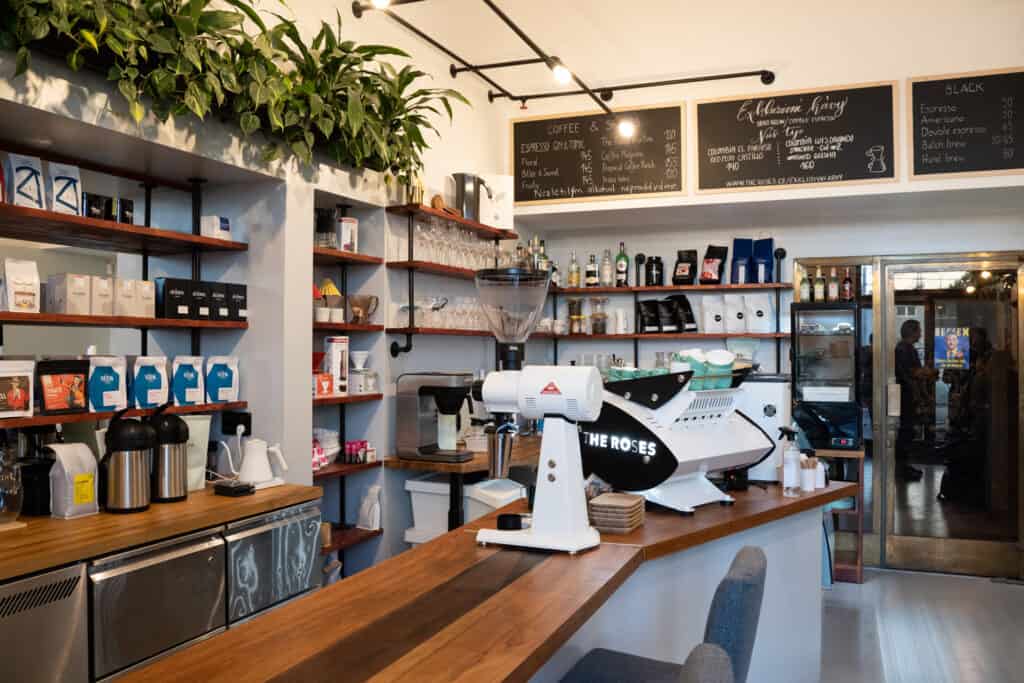 This second site from the duo houses a custom white two-group Kees van der Westen Mirage (a 2009 model they repaired themselves), a white Mahlkonig EK43 and white Nuova Simonelli house espresso grinder to boot. In terms of coffee, every day they have a choice of one coffee on espresso and two choices on filter from a selection of Czech and European roasters. Notably, the pair vacuum seal and shock freeze the coffees they buy in once they have made their selection and it is undoubtedly a delicious and exclusive list of coffees which you can learn more about at their website here.
Of course it is often the story behind the people of the business which can help us to appreciate what they've created be it a coffee shop, roastery or something else. In this instance, The Roses is a family business run by two brothers and their dad. Amazingly Vojtěch has worked in the industry since he was just twelve years old so with over ten years of experience you can be sure that you're in safe hands if he is preparing your brew.
When I was 13 I received a barista course as a birthday present and since then I'm self-taught.
Speaking about these early experiences he said, 'It was when I was 12 years old when I first got into coffee. My father had been brewing coffee for a family birthday using our small coffee machine. No grinder, he was using pre-ground coffee from the supermarket and tamping it down with a teaspoon. I was looking at it and thought that it couldn't be easy.' He continues, 'When I was 13 I received a barista course as a birthday present and since then I'm self-taught. When I was 16 I competed in the Czech Barista Championships for the first time and placed 10th.'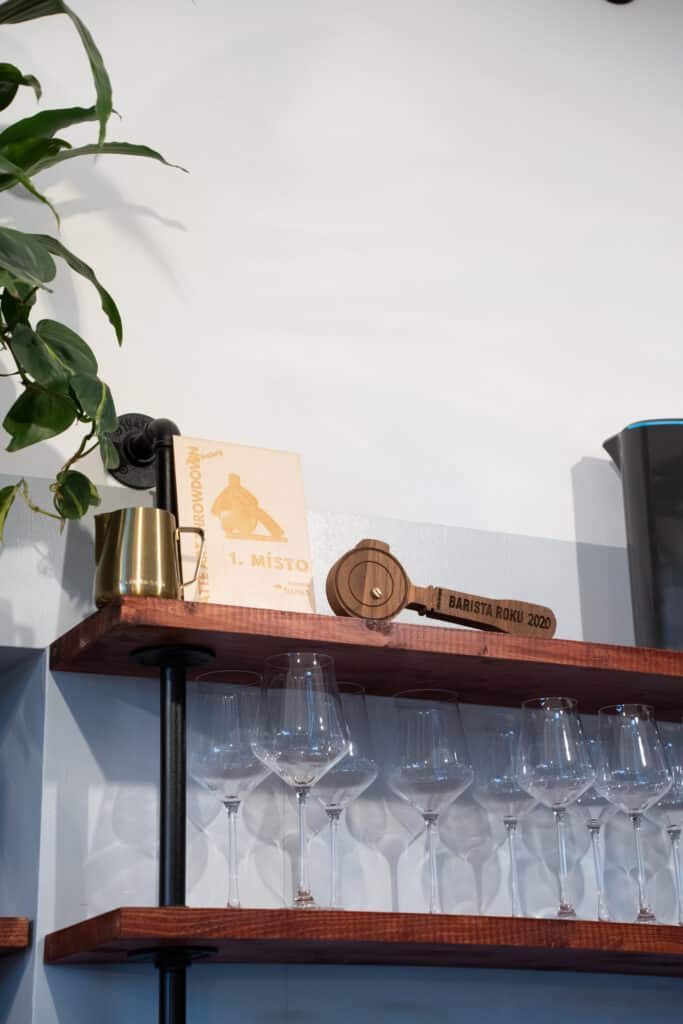 Having already created a successful first site, Vojtěch tells me that motivation for the second store was related to his desire to expand into the city centre but also to bring a new concept to people nearby—in this case a unique space with the widest selection of quality coffee around. In the future, the team may consider starting a barista training centre or do work to expand their eshop though in the short term there is likely to be no rush having had to wait a long time to open The Roses during pandemic-related restrictions.
Alongside a great in-store coffee menu, the team provides a wide-variety of retail specialty coffee bags, perhaps even the biggest available in Brno and close-by. Some of the brands that have made it to their shelves include Manhattan Coffee Roasters from Rotterdam, Casino Mocca from Budapest and The Barn from Berlin. In contrast to their first site which includes a bar featuring beer from Czech craft brewers and a full breakfast menu, it is clear that this second site is very much about the coffee and encourages guests to explore it in a multitude of styles from a multitude of locations.
Asking Vojtěch his thoughts on how the Brno coffee scene compares with Prague's, he noted it is fairly similar depending on where you are though Brno is perhaps more community-focused and Prague more tourist. Concerning future movements in the industry he said, 'I think that the future is in experimental, 'purpose-built' processing methods and new varieties. Climate-change is affecting farms a lot and these are two leading factors that can help to combat these issues.' From his persistence competing in barista competitions, it is clear that Vojtěch is fully committed to improving his craft even today and his brother has also thrown his hat into the competition ring on previous occasions.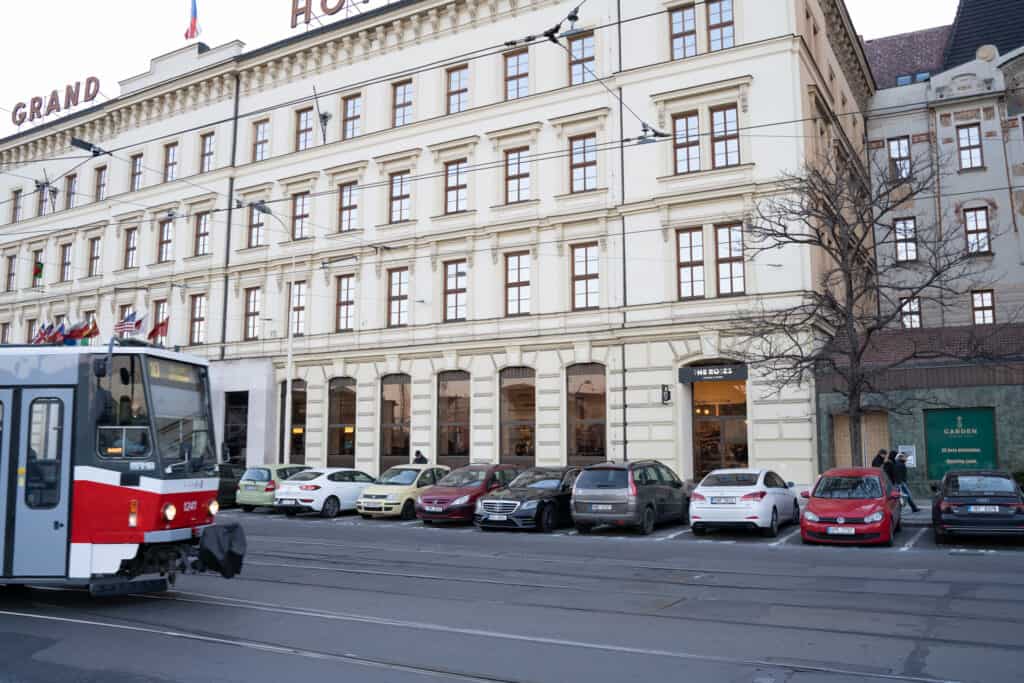 So is small beautiful?
Well all you have to do to find out is to visit The Roses at Benešova 605/18 the next time you are in Brno. Be sure to treat yourself to a good cup of coffee while you're at it.