When you come to Katowice, the capital city of the Silesian Voivodeship in southern Poland, and want to experience true hospitality and quality you definitely should consider visiting Kafej. Conveniently located right in the heart of the city next to the popular landmarks: Spodek, the iconic multipurpose arena complex and Superjednostka, one of biggest apartment complexes designed in the socialist modernist style.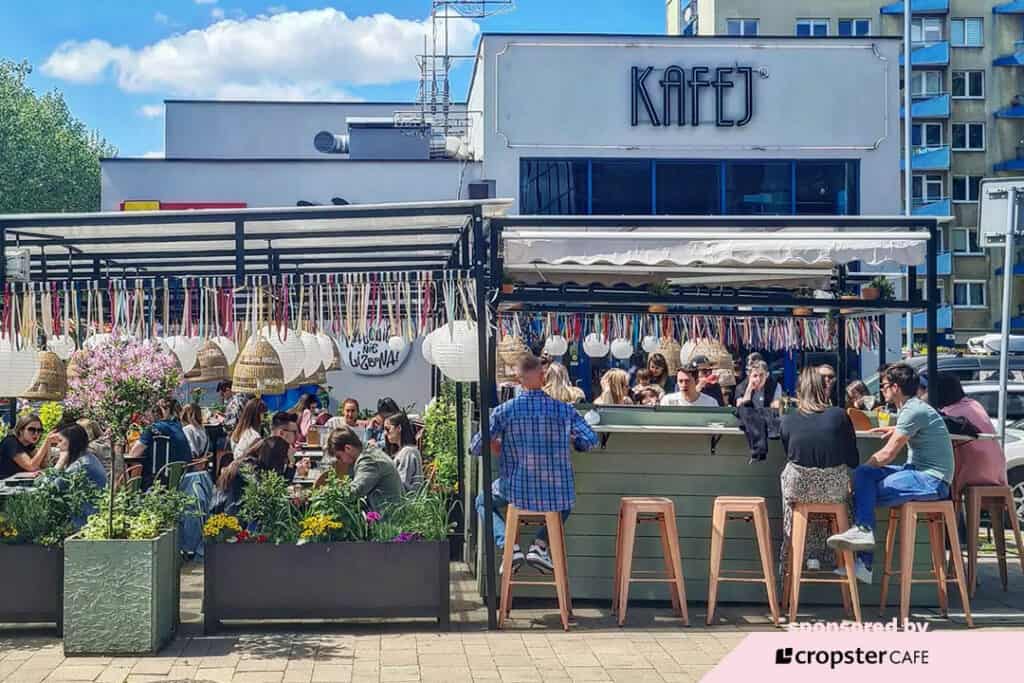 The cafe can be seen from afar thanks to its colourful neon sign featuring not only the name of the place but also brewing of Chemex coffee. That's already a pretty good indication that you can find speciality in the cafe. The central location makes it an easy to reach place from every corner of the city.
Kafej's interior and coffee bar.
The cafe's interior is very inviting with the always enthusiastic, smiling team welcoming you from the moment you step in. The furniture is modern with bright colours. That's a perfect canvas for all the colourfully served masterpieces that the team will create for you to enjoy on your table. The cafe has a small but very well arranged upstairs floor where you can have the bird-view of the place. During the warmer months there is additionally a beautiful garden in front that triples the amount of sitting places. 
The versatile sitting arrangement of the interior with both bar stools and comfortable tables for groups. That makes it a great place for a casual coffee with friends, a lazy breakfast on the weekend but also a casual date or family celebration. However you need to be patient, sometimes you need to wait several minutes to get a place to sit since the venue has quite a fanbase. In case of an organised gathering the crew definitely advises to make a reservation at least a few days in advance.
The bar features a pastel pink Victoria Arduino Black Eagle espresso machine, a Mythos 2.0 espresso grinder and a Mahlkonig EK 43. Handbrews are made with Hario v60, Chemex and Aeropress. Kafej usually features Hard Beans coffee on espresso and for filters, every few weeks there's a new roastery featured. Often few at the time and often you have a chance to buy a bag of beans to enjoy at home.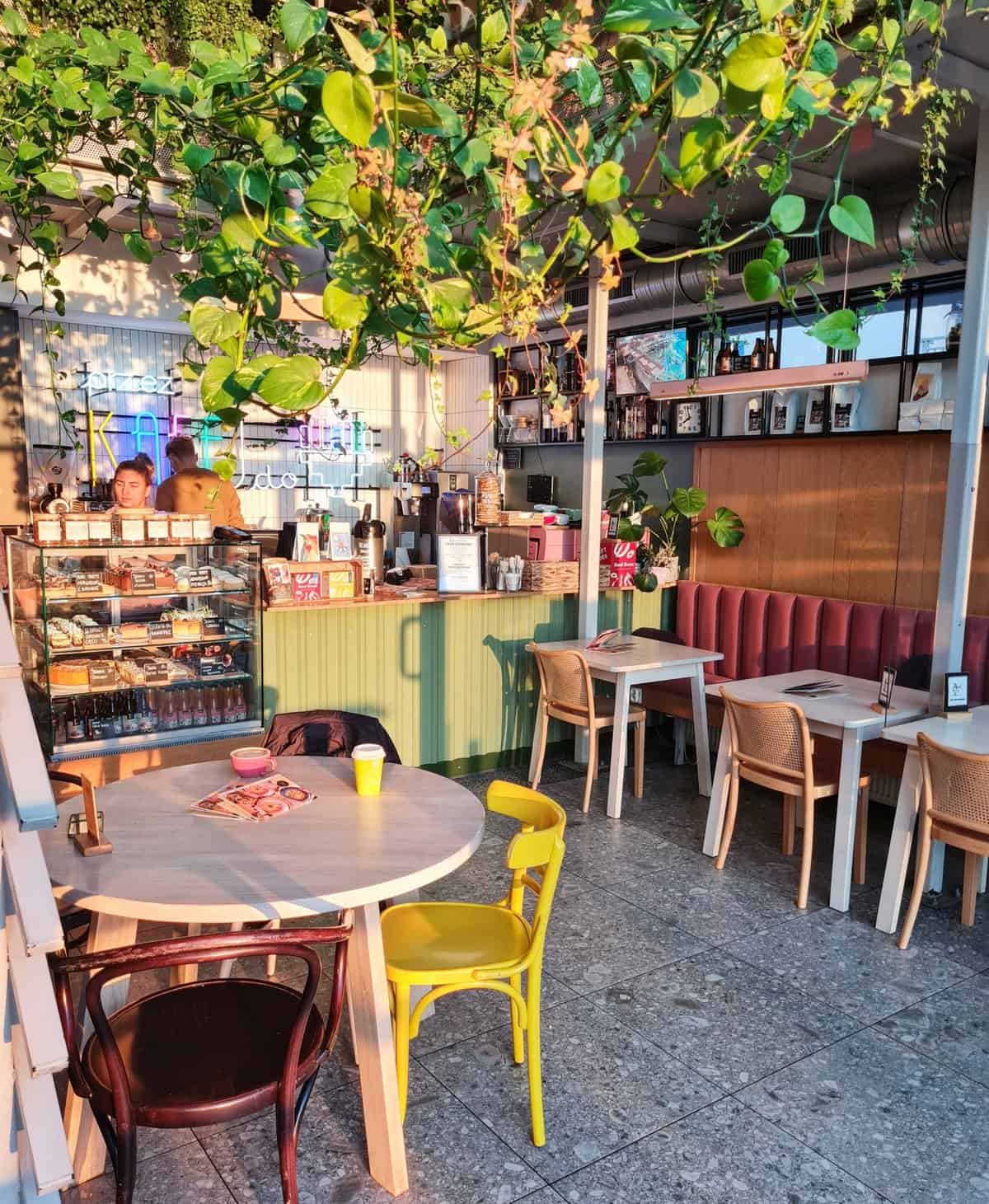 How did it all begin?
The story of Kafej began already before the speciality third wave. It all started with Kalina and Szymon Korus, the owners, having the idea of a coffee minibus. It was present during the biggest festivals and events in the Silesia region and also frequently on the campus of The University of SIlesia or the main market square in Katowice. Not soon after the owners met Błażej Walczykiewicz, now an acknowledged SCA trainer who trained the team and introduced them to speciality coffee. It was definitely one of the final impulses that convinced Kalina and Szymon to open a cafe in 2014. From the beginning the menu featured Aeropress, Chemex and v60 coffee that was still very, very rare in that time and definitely one of the first third wave cafes in the region.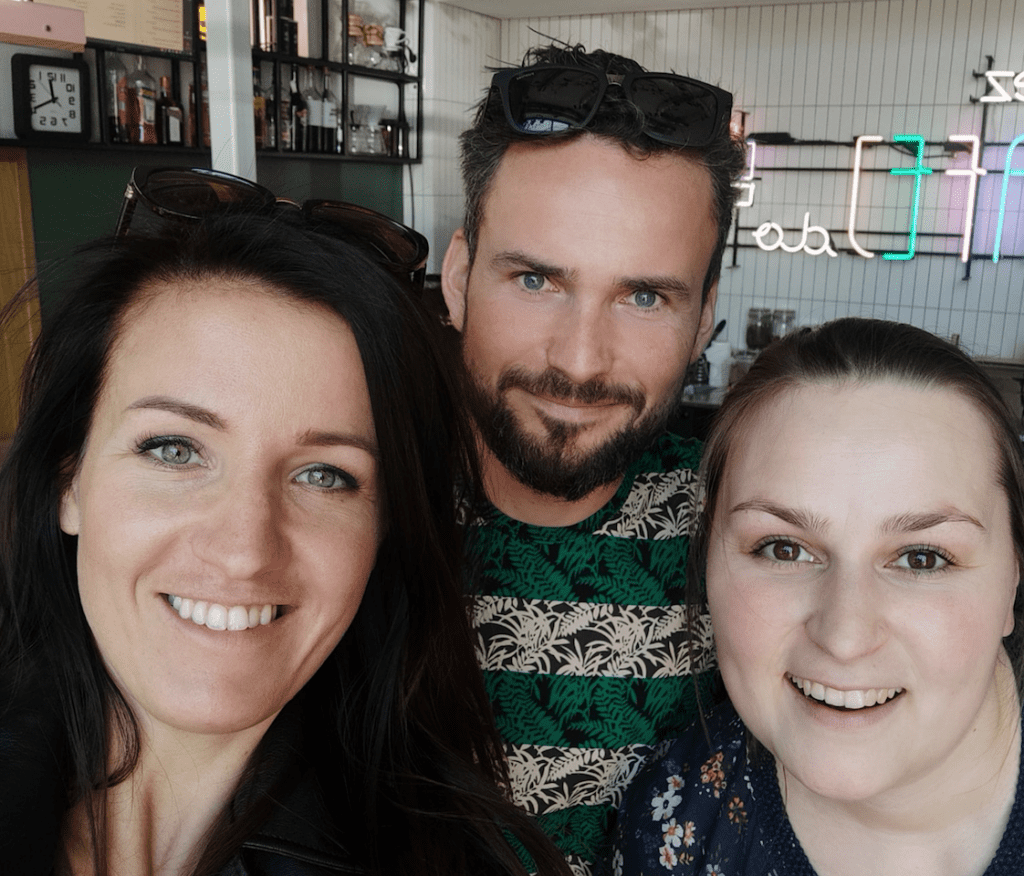 Kafej quickly became a hub for speciality coffee lovers due to frequent public cupping events and investing into coffee education of the team. Thanks to that the baristas are not only preparing the beverages on a higher level but it's easier for them to convince guests to try different coffee beverages. Even to compel them to brew speciality coffee on their own. Joanna Kołodziej, the bar manager who is with Kafej from the beginning mentioned an example of Adrian who was a guest for years drinking regularly a 400ml cafè latte, then he switched to brew pour overs. Since two years he is the cofounder of Parzymy Przelewamy, a series of coffee festivals happening in Poland, based on the idea to create events that nourish the coffee community.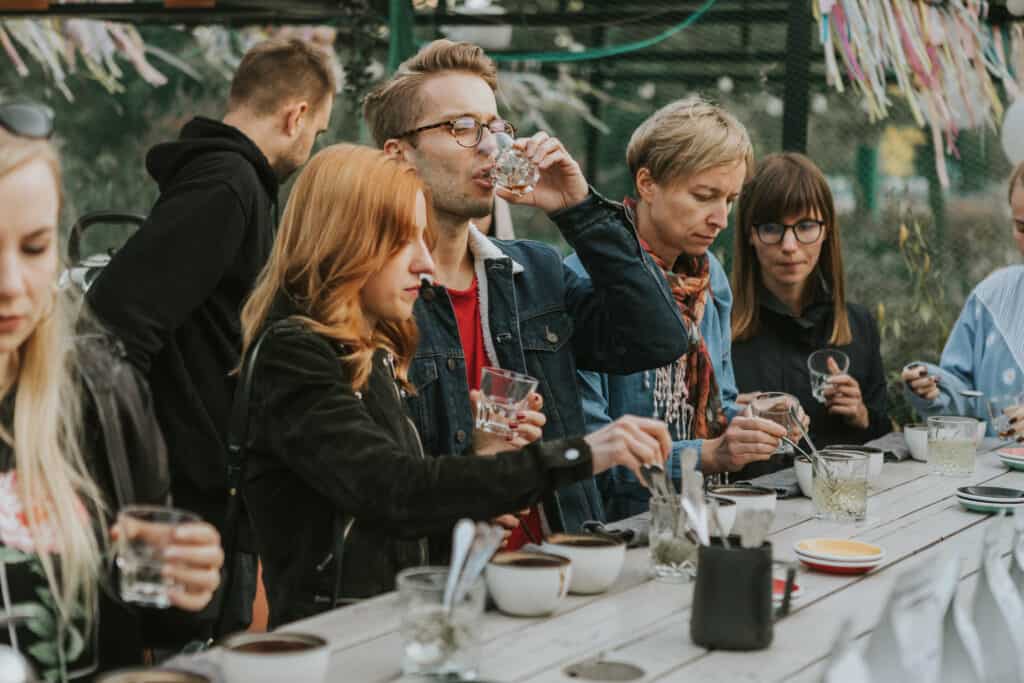 What makes Kafej stand out from other cafes?
While writing about Kafej it's impossible not to mention 3 pillars of the menu that make it a wholesome cafe: sweets, cocktails and bagels.
The sweets are invented by Kalina Korus and Eliza Cichosz. Handmade and baked by the dedicated team. Even the most ortodox coffee purists will eventually get seduced to try a beautiful tart or eclair with their filter coffee. They are not only based on the taste trends but also themed for special occasions such as Carnival, Pride or Valentine's Day. Soon Kafej owners will open a new place, a patisserie in the heart of Katowice since the demand for their sweets is never ending. 
The cocktails menu is seasonally crafted by Edyta Mikołajczyk and Joanna Kołodziej who are not only experienced baristas but also mixologists. You all should have your eyes on this power tandem during the upcoming Barista League competitions and coffee championships. Their cocktails are drinkable pieces of art, very often featuring coffee. From one of such cocktail ideas, a bestselling beverage got born – cold brew coffee with a thick apple juice. It might sound weird at the beginning but when you try it, you get to know why it's so popular. Personally, whenever I'm Katowice, I get a few bottles of it to enjoy at home or share with friends. 
Bagels. Turkish style bagels that are bigger, fluffier and covered with sesame seeds that are filled with beautifully paired ingredients. Thanks to them Kafej became one of the first places in Katowice to enjoy some lazy yet quality time, freshly served all-day breakfasts and slowly sip a cup of coffee. Believe me, it's not such a widespread concept in Poland since we Poles really haven't yet wrapped our heads fully around the concept of enjoying time and chilling. You will be also excited to know that Kafej will soon launch a foodharing concept which will even furthermore encourage guests to share and celebrate together.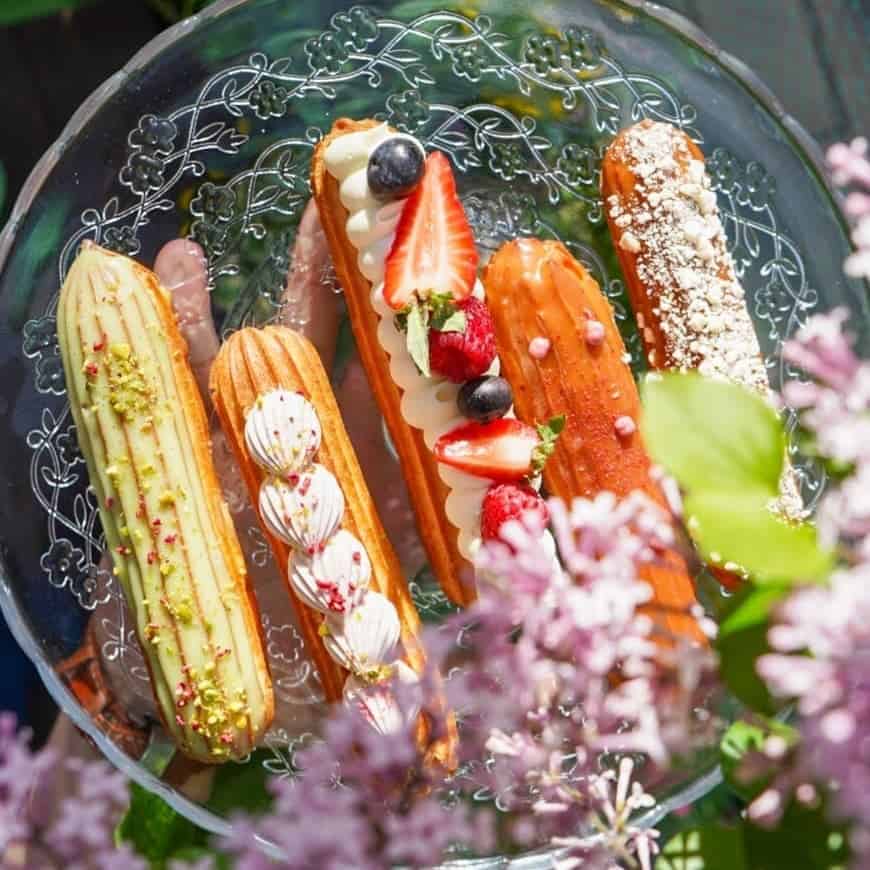 Teamwork matters.
I only mentioned a few names so far but every member of Kafej's almost 20 people team matters and contributes actively to the success. It's a popular place with hundreds of guests per day with usually no slower moments. You need to be hard working, dedicated and tune in to the vibe of the place and your teammates. I personally saw at closing how tired the crew is but still with the same warm and authentic smiles on their faces.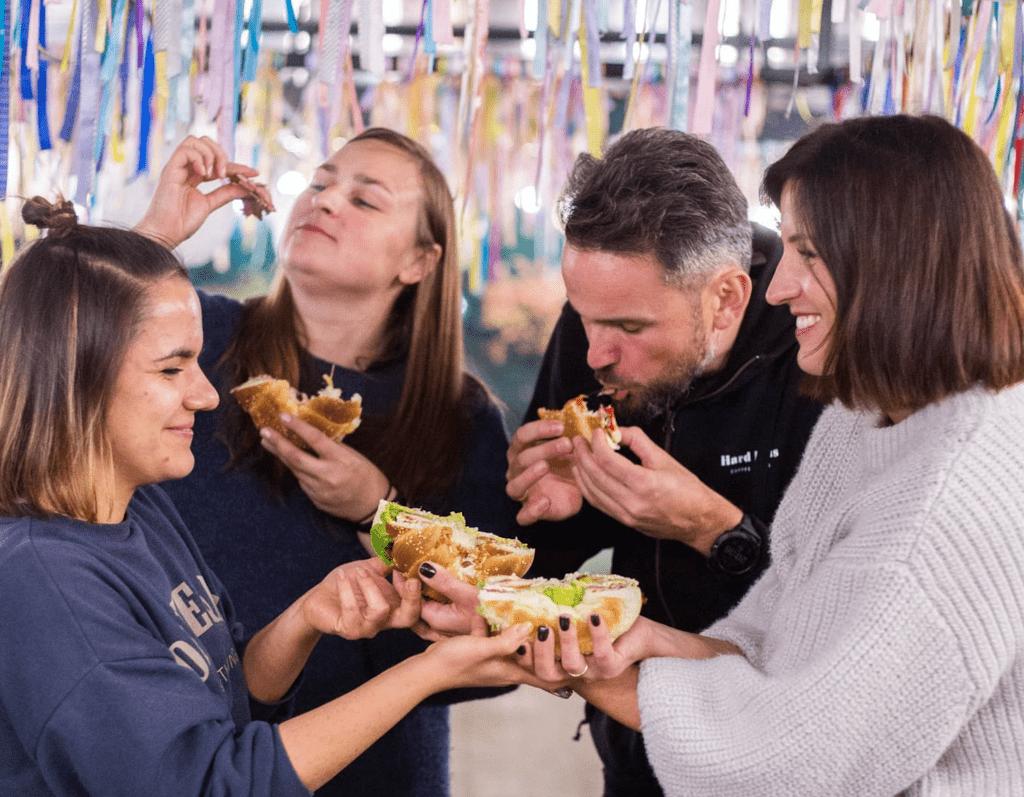 They truly are gems and Kalina and Szymon definitely do a great job here by selecting the right people. The energy between them is like a chain lightning, where all of them get motivated by each other to always deliver the best quality and customer experience. Making sure each team member has the same mindset and does what he/she/they really love are the "magic" ingredients to create not only a place but an experience and a community.
Photos by Kafej, Paweł Kowalski and Łukasz Gałęcki.