Germany boasts one of the most vibrant specialty coffee scenes in Europe. Big cities are full of awesome baristas, great roasteries and lovely cafes. Berlin, Frankfurt or Hamburg might come to your mind first. Yet, the love for specialty coffee is not something exclusive to the biggest cities. If you're travelling around central Germany, here's one place you shouldn't skip: KRÖM in Magdeburg.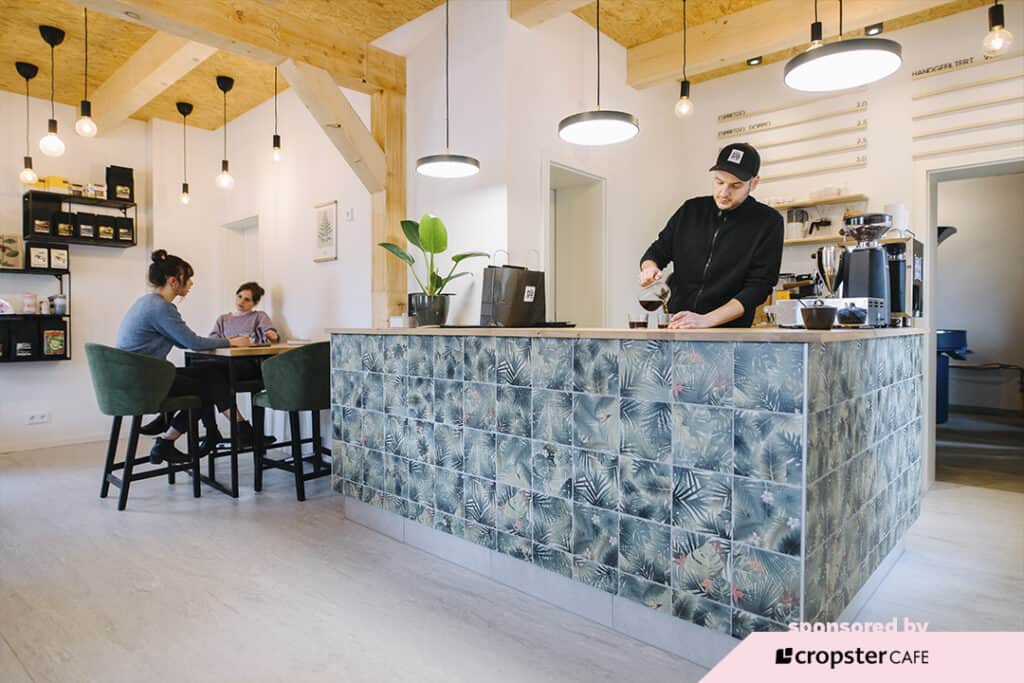 Back in 2018 Julian König founded what was at the time probably the smallest roastery in Magdeburg. It quickly outgrew its "garage-kind-of-small" location and needed a new space. Moving to a bigger house was a great opportunity to create a cafe and get closer to their customers. I spoke with Thomas West who is a barista and apprentice roaster at KRÖM. Here is what I learned: it's not just an ordinary cafe.
Tucked away from the centre in the very south-east of Magdeburg, KRÖM is a roastery and a coffee house… literally! Once you find your way there, you'll arrive at a house with lovely wooden panels covering the front walls. Behind the black door is where the magic happens – roasting, brewing, and sharing the love for specialty coffee with the locals. Even though the specialty coffee scene in Magdeburg is still small, it grows thanks to places like KRÖM. "We make specialty coffee and everyone should enjoy it!", says Julian.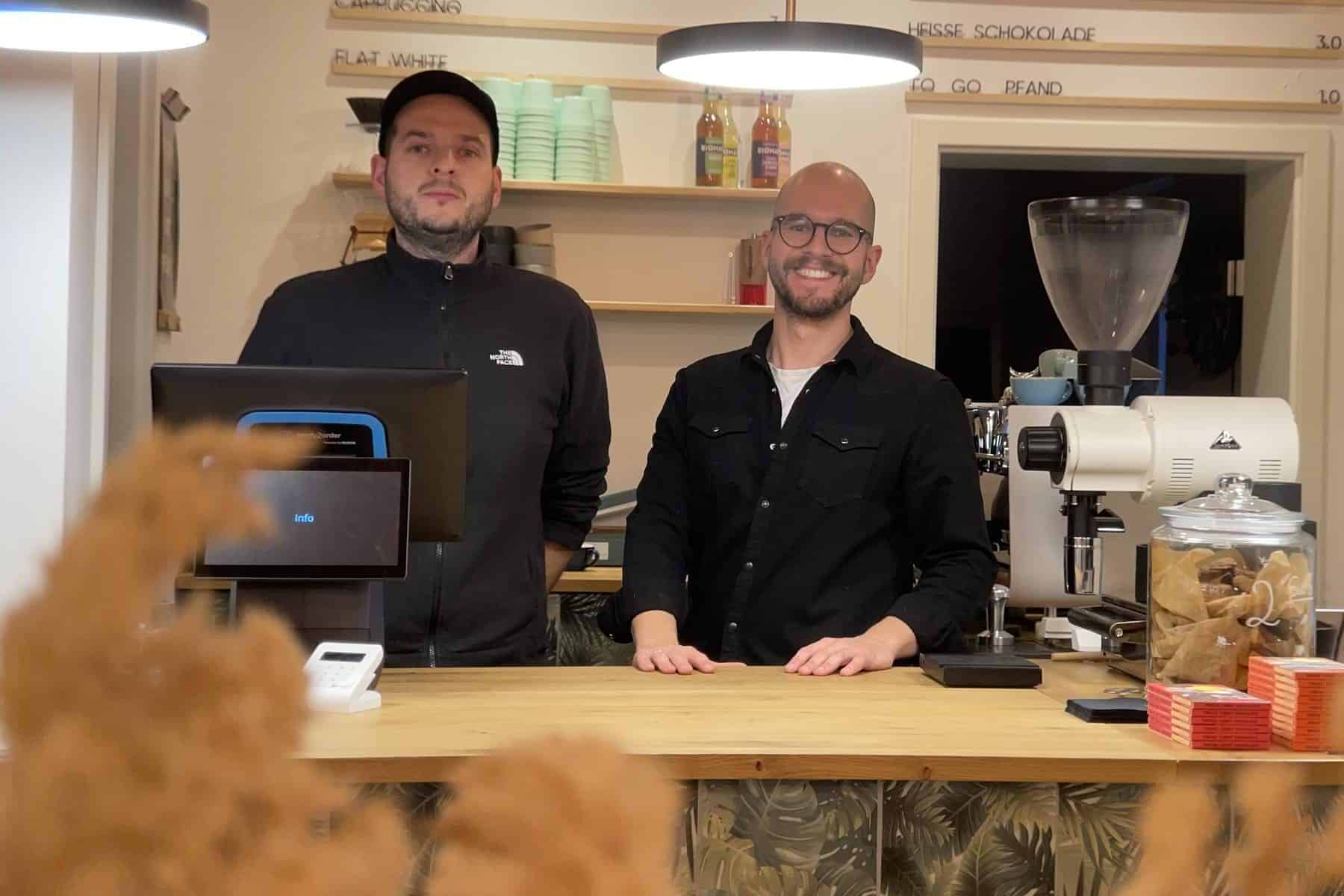 The cafe feels cosy and relaxed. Shelves on the walls display bags of beans from various origins. Looking across the room you can notice the roasting space with Giesen W15A in the back. And right in the front – a small bar and a simple menu up the wall. The bulbs hanging from the ceiling cast a warm hue of light over the tables. It almost feels as if you were invited inside a home, ushered into a living room and you're about to hear "…would you like some coffee?".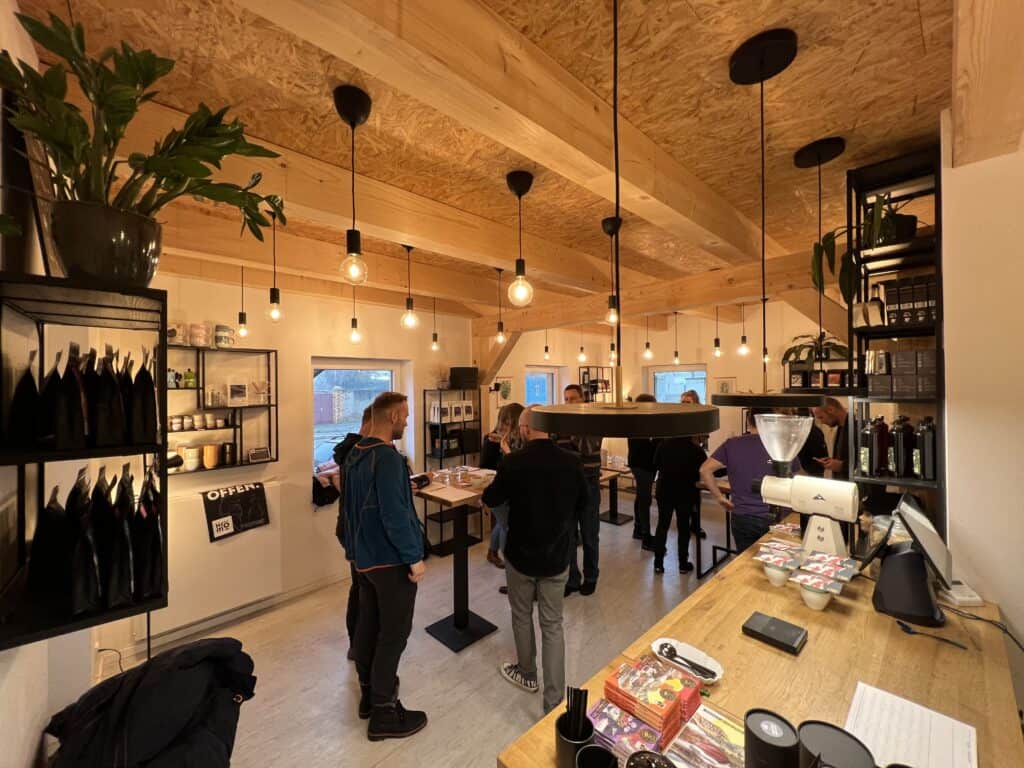 "Coffee is special to everyone – in one way or another. We have many different beans and can always suggest something to try", says Thomas. It doesn't matter where you are on your coffee journey. Folks at KRÖM give you tons of attention, making sure no question is left unanswered. Curious about that omni-roast Guatemala you notice on the shelf? Feel free to ask Thomas to dial it in! This cafe is less busy than most places and they are happy to brew anything you want to try. Apart from espresso beverages, you can also have cascara or a filter coffee. Currently, their favourite pour-over method is the Origami dripper, but you can also treat yourself with a Chemex or a batch brew.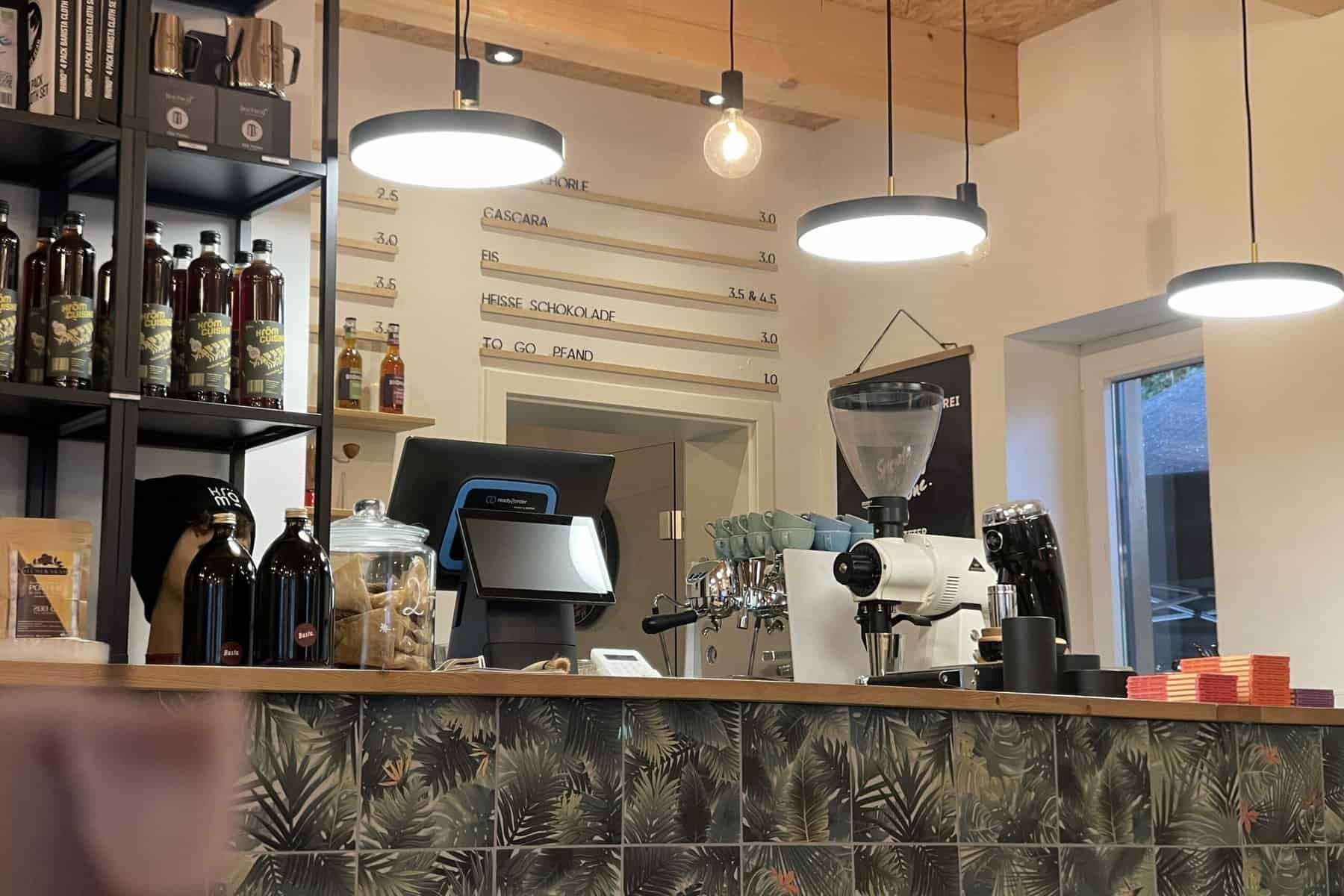 KRÖM uses BWT water treatment and grinds with Mahlkönig EK43S. Thomas tells me that pulling shots on Victoria Arduino Eagle One Prima gives them a lot of versatility and room to explore. But coffee is not the only area where they unleash their creativity. The team goes a bit further in their flavour adventures, and that's where Artur takes the lead. "We're all a bit crazy, but he is probably the craziest of us all!", says Thomas. One of Artur's signatures is Hagesputnik syrup. It's made of macerated green coffee beans, mate, rosehip and hibiscus. When mixed with sparkling water in a 1:10 ratio, it creates a refreshing soda with a kick. And if you're looking for another kind of kick, KRÖM's homemade Coffee Liquor might be something worth trying.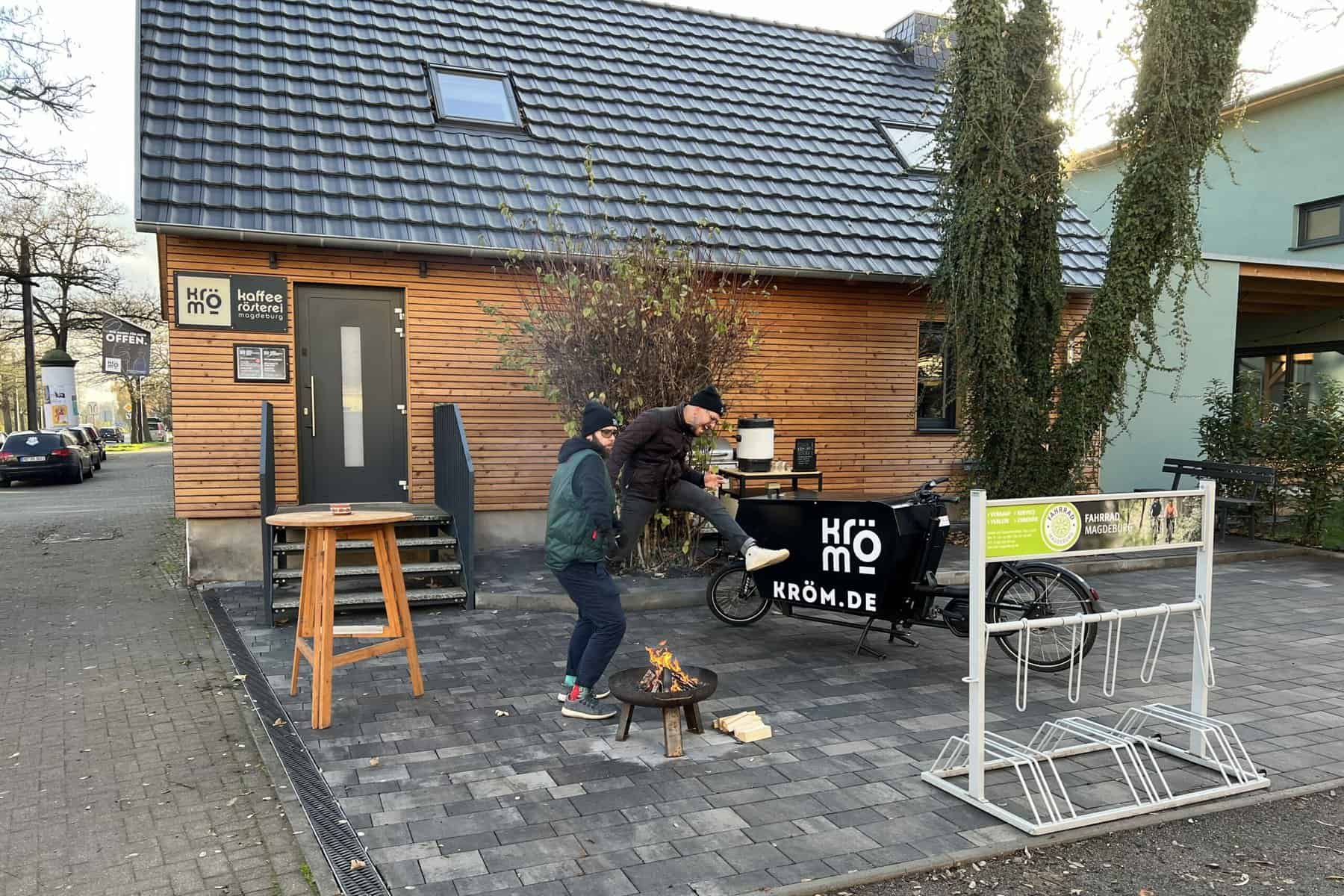 The team likes to experiment and push their own boundaries not only at the cafe. Thomas has competed in Brewers Cup in the past, although didn't make it through. He's currently thinking about Barista Championships, while Artur would like to rock the Ibrik/Cezve stage. Their passion clearly cannot be contained in a small (coffee) house on the edge of Magdeburg. Maybe that's why they are thinking of opening up another cafe in the centre?
For now, make sure to plan your visit ahead, as KRÖM is open two days a week. When you get there, you will find various origins and roast levels brewed to perfection. Be adventurous and try anybean you'd like! 🙂 You might end up taking a bag or even a crazy syrup for home, and a good mood for the day!