Beating Amsterdam and even Venice, Utrecht has once been voted Europe's most beautiful canal city. In the past, the waterways played an important role in trade and transport. Today, they are mainly the silent witness to a bustling restaurant and coffee scene both in and outside of the city centre. Let me take you on a journey to Cupp and its brand-new coffee bar at Kanaalweg, which (you're guessing it right!) is located at one of the canals passing through Utrecht.
The neighbourhood around Cupp is a mix of modern apartment buildings and boat houses right across the water. In contrary to its 'older sister' at Nobelstraat, this location is a bit off the beaten track – a couple of minutes by bus from the centre or a 25-minute walk. Of course, the usual way to move around the Dutch cities is to hop on a bike. With a bicycle path right at its doorstep, Cupp is rather hard to miss!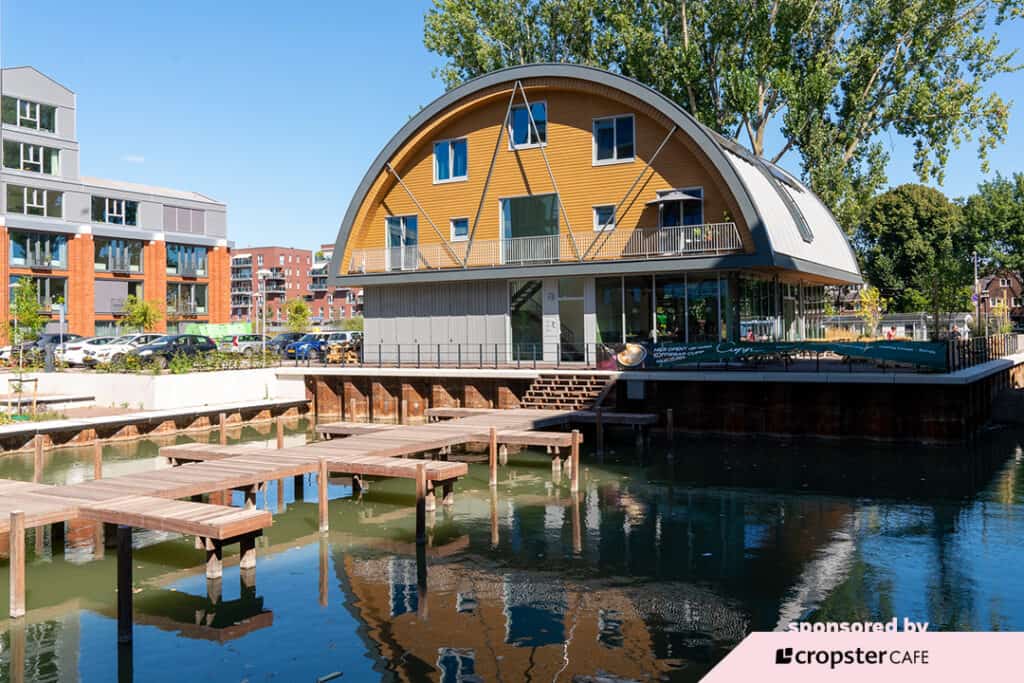 Architecturally, the building reminds me a bit of the pavilions in the yacht marina in my hometown, Kołobrzeg, Poland. The inside feels spacious yet cosy, and has a relaxed vibe. On one hand – long benches, big seating areas, huge windows and lots of natural light. On the other hand – wood, clay, pillows and curtains. All of that works together extremely well, and the space is divided into smaller areas with huge pots of plants. Behind the glass doors across the room you will find two workshop spaces, and right at the heart of Cupp – the bar, an open kitchen and a smiling team. On the day of my visit I get to catch the owner, Peter Braakman, behind the coffee machine.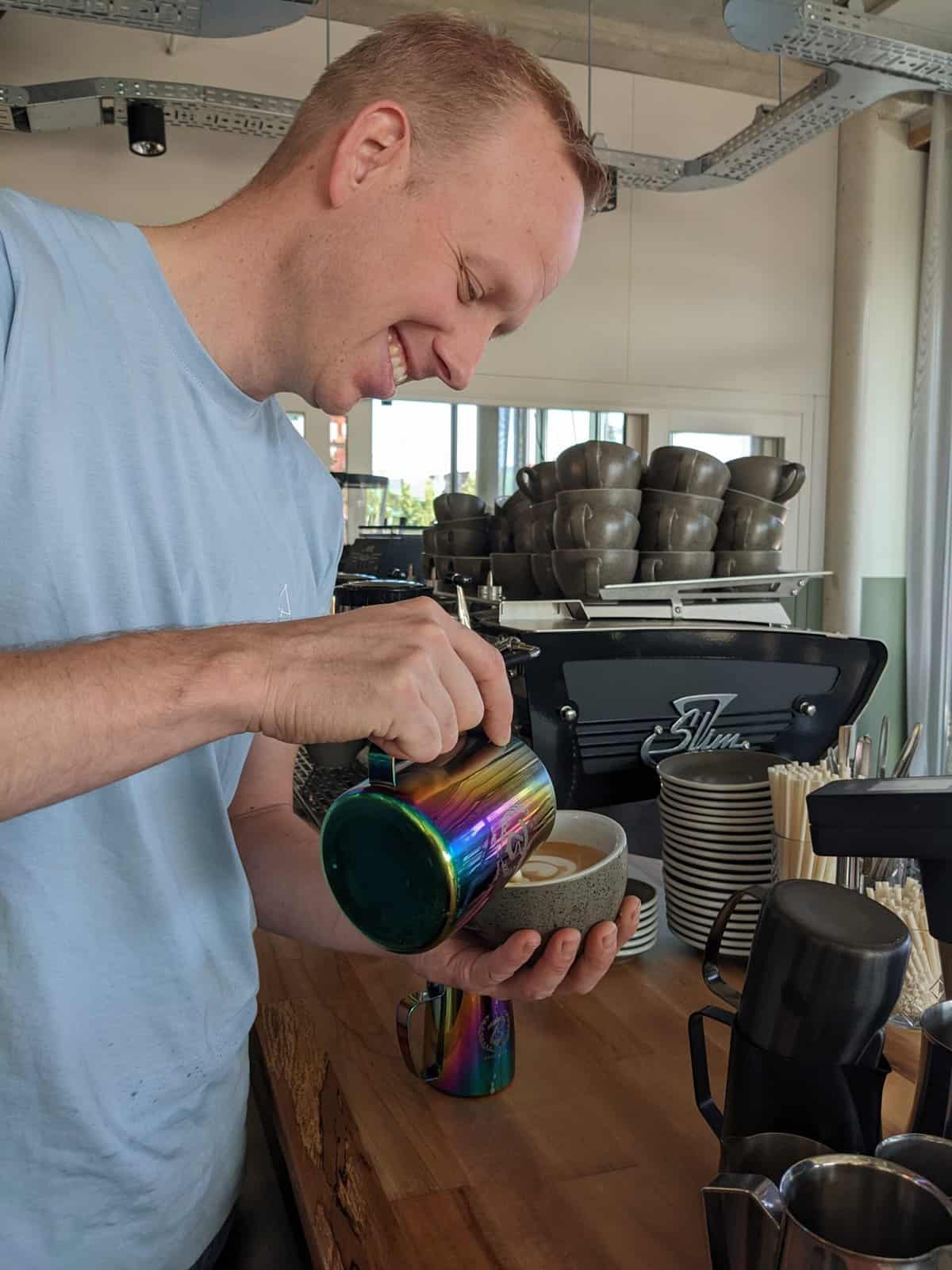 His journey with coffee started back in his university years, when he was doing a marketing internship in Australia. Upon realising that he cannot sit still for long enough to work at an office, he began exploring coffee places. What started as liking the vibe and hospitality side of things, ended up as also falling in love with the coffee itself as a product. After coming back and running a franchise coffee bar for five years in Utrecht, Peter wanted to focus more on specialty coffee. Fast forward to today, the second Cupp store is fulfilling the dreams he had when starting out.
At Kanaalweg everything, and anything was possible. With an entirely new building in a booming neighbourhood, Peter could design everything from scratch. The guest area, workshop spaces, kitchen and the bar. As I learn, in Utrecht there are not that many real estates with permits. Therefore when setting up a cafe, you usually work with already existing facilities and design. "But this one was really plain – so we could do whatever we want when it comes to the set up. We really make it our own", Peter says.
"Well, my own head is too distracted for championships, and I am more of a facilitator. I would love to have someone working here taking part in the competitions, and to give them training space".

Peter Braakman
The equipment I notice on the bar is pretty impressive with Kees van den Westen Mirage Slim Jim at the heart of the setup. The "daily grind" goes smooth thanks to Victoria Arduino's Mythos, Mahlkoning EK43 and The Key from Weber Workshops. There are water and milk dispensing systems built into the counter which give the bar a very clean look. In the back, you can even spot TONE Touch 03 brewing pour-overs. All of that is in order to ensure the quality and consistency of every cup.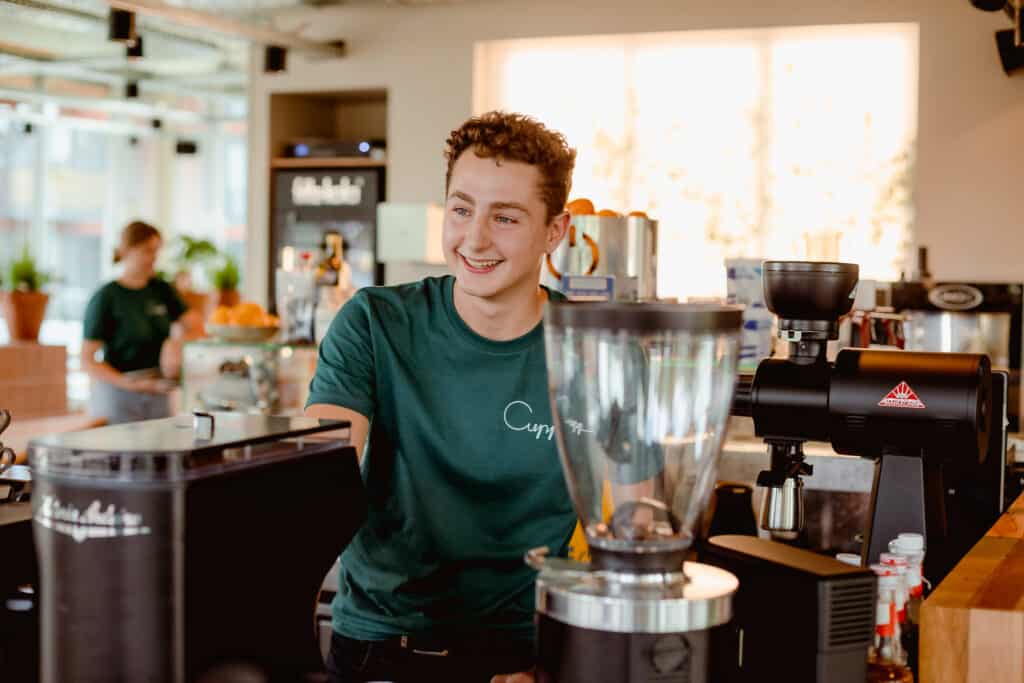 However, Cupp has yet a very down-to-earth approach when it comes to brewing and serving coffee. "I like figuring out what people really want and how we can make the most of it. It's really about the experience of the customer", he says. "I can find the most crazy coffee and make it the most perfect, but if the customers don't understand or don't like it, then it doesn't make any sense for me to do it. It has to land with the customers as well!". That's a skill on its own, with a customer base so diverse. Families with children, students, remote workers, neighbours, and specialty coffee geeks. Cupp strives to be a place where everyone can find something for themselves. "Couple of years ago, specialty coffee was too far away from the customer. Now that gap is really closing and people understand better what speciality is. However it is something you have to explain as well. So that is what we can influence here in Cupp." It feels that showing the guests how diverse and beautiful specialty coffee can be happens here quite naturally, through selecting coffee for the menu.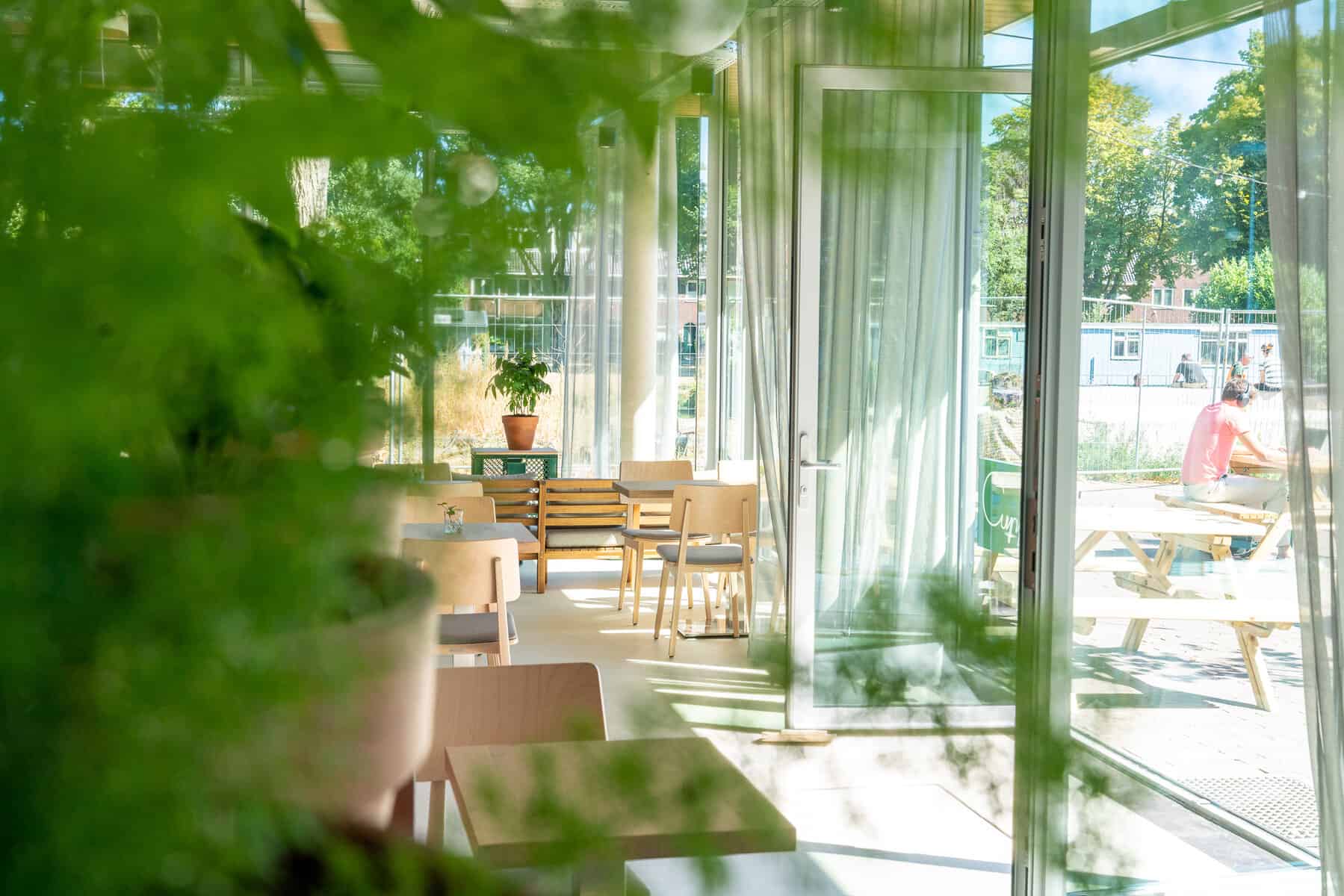 Cupp works with KEEN, sourcing the coffee together for their main espresso beans. And still, you can expect 3-4 new coffees throughout the year – making it possible to taste different origins. On the second grinder and on the filter bar they rotate between various Dutch and European roasters, such as Friedhats, Manhattan Coffee Roasters, Shokunin, Gardelli Coffee or Coffee Collective. And if you are in for a SuperSpecialSpecial treat, you'll find some unique beans in the frozen inventory. With the Dutch barista championships season in full swing, I wonder if Peter and his team are the competitive types. "Well, my own head is too distracted for that, and I am more of a facilitator. I would love to have someone working here taking part in the competitions, and to give them training space".
But for now, Cupp's team has their focus set: homemade pastries, awesome specialty coffee and welcoming vibe. So if you happen to be in Utrecht walking along its lovely canals, dare to explore beyond the city centre. Just a stone throw away, there is a hidden gem waiting for you to be discovered. So, will you come over for a Cupp?