For many a barista, the dream of opening their own specialty coffee shop will often develop after a few years of working in the industry. While the journey to do so is of course a challenge, oftentimes the result can be a space that is unlike any other after the right level of effort, sweat and tears have been put into the project. One such specialty coffee shop that opened towards the later stages of 2020 (during a pandemic no less) is Cafe Hrnek based in the Letna district of Prague 7. I sat down to speak to one of the owners (Honza Nahlovsky) to learn more.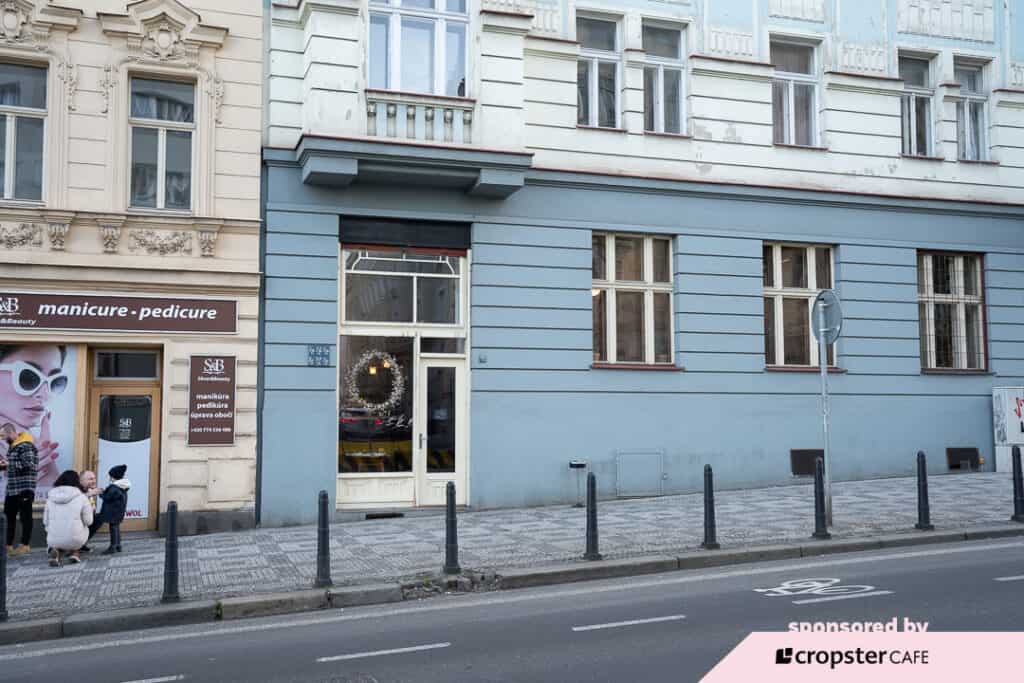 Walking into Cafe Hrnek at Veletržní 839/49 you can sense an understated approach that the cafe has gone for in terms of its design. Speaking with Honza he mentions, 'The idea to make it raw with the vintage furniture was really down to two reasons. One is money and second of all, we really liked it.' Speaking with him it is evident nonetheless that no shortcuts were taken from the beginning of the project which seems to come across from a coffee-drinking customer perspective also. He continues, 'At the beginning there were almost no floors, no electricity and no water. It was pretty crazy. We did it step by step.' and, 'We built it by ourselves with some help from our friends.'
In terms of the decor, the exposed walls of the site really help the traditional-looking furniture to shine. A mixture of Scandinavian-looking seating and simple wooden chairs. Unassuming but functional. A nice mixture of greenery is included in the cafe which helps to bring the place to life a little and the oriental lighting lends a somewhat refined feel. All in all it is clear that a lot of thought and attention to detail has gone into the space. When talking about some of the interior Honza said, 'My wife helped us with the reconstruction and refurbishing of the furniture using old school techniques.'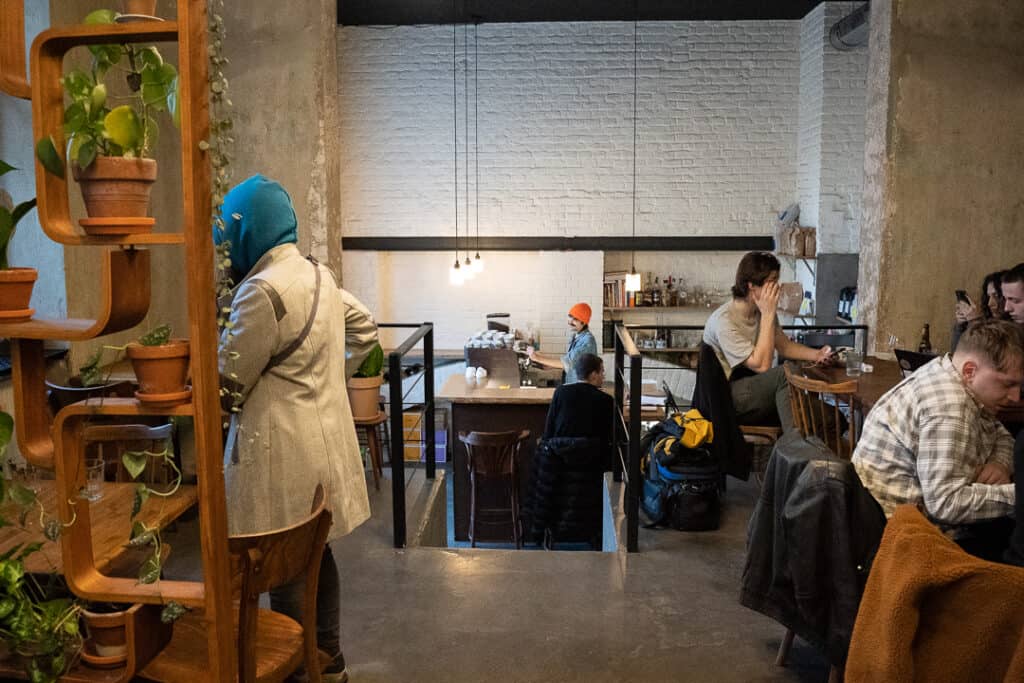 For any coffee shop owner who made it through the pandemic in relatively ship-shape fashion, they should probably give themselves a large pat on the back and acknowledge that they will be much more able to deal with any future challenges in a much more effective manner should they come about. With this in mind, it is especially nice to hear a bit about the original plan behind Honza and Krystof's early plans for the space. Honza explained, 'We are both Czech. I used to live in Brussels for several years where my barista journey began. Then my wife bought me a course at a micro-roastery called Cafe Capital (now Black Potion). When I came back five years ago I started working for La Boheme Cafe in Vinohrady. There I met Kryštof and we decided to start something.'
In terms of the coffee that Cafe Hrnek offers, it is good to see that there is some choice for the discerning customer. Currently there are three different roasters on offer for coffee drinkers to choose from—Audun Coffee from Poland (World Coffee Roasting Champion in 2015), Rusty Nails (local to Prague and friends of the Hrnek team) and BeBerry (a more recent project set-up by the first Q-Grader from Slovakia). The espresso is pulled from a black two-group Victoria Arduino, facing customers as one enters the shop. Honza demonstrates the business' people-centred approach when he says, 'It's not only about the beans but also about them.'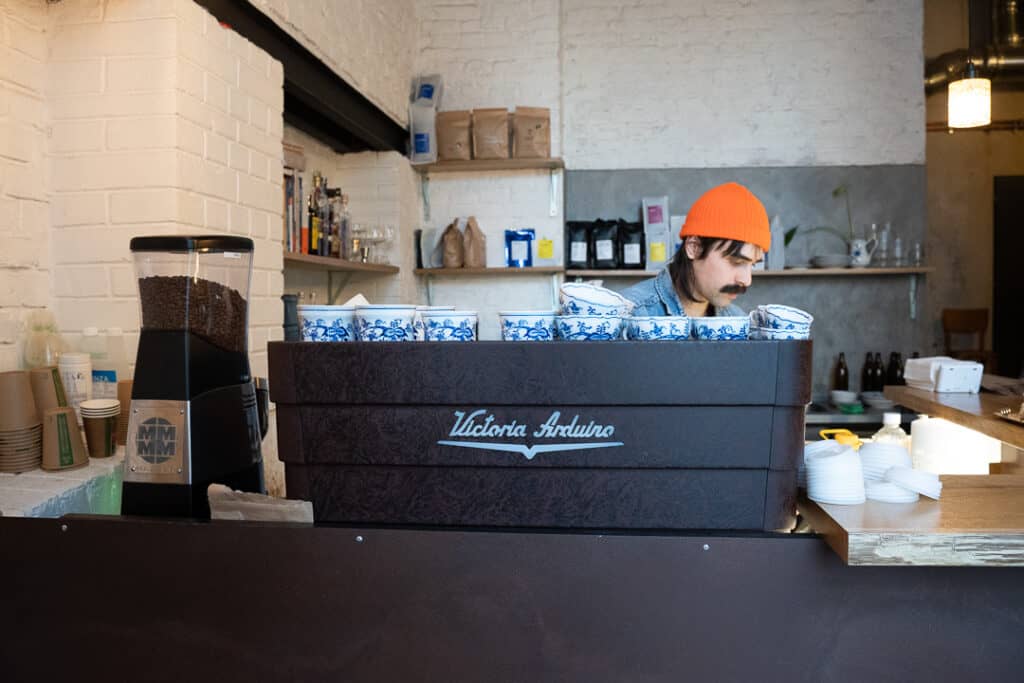 While many coffee shop owners may choose to start a project like this primarily for monetary reasons, it is always good to hear of stories like this one where baristas working on a team are able to execute on following their own path and vision. Honza says, 'We started talking about it behind the bar. How it could be when we have our own coffee shop, what we want to do differently.' While starting a project like this isn't just about making coffee but also management and administration, it is clear that the team behind Cafe Hrnek have been able to deliver the right level of attention to detail and quality that is needed for a good specialty coffee shop.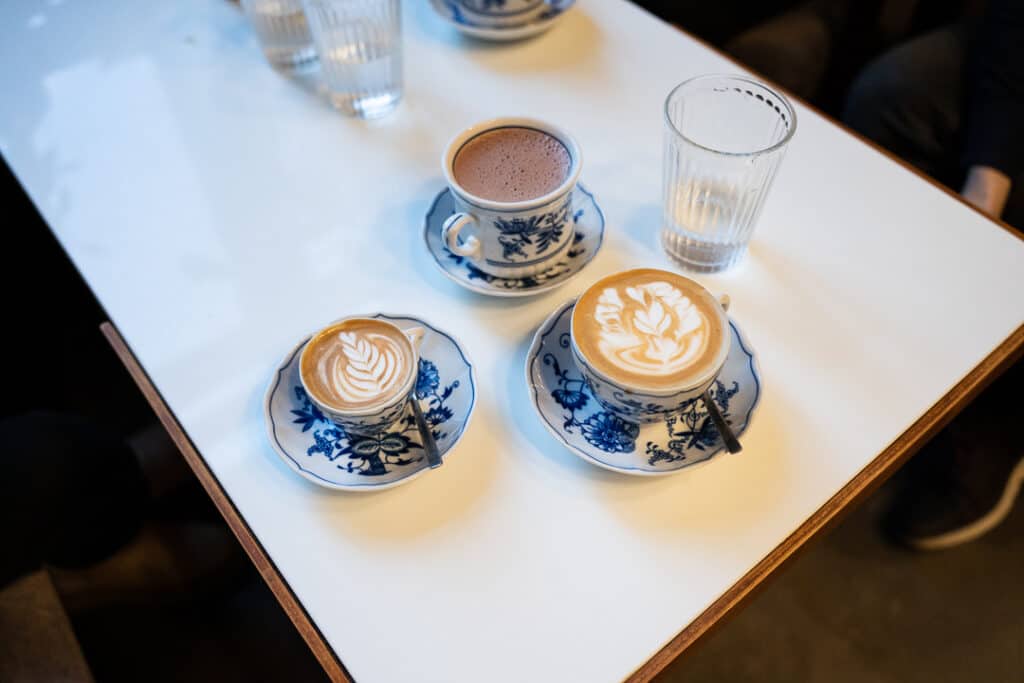 A simple takeaway that Honza had at the end of my chat with him is a sentiment that I think we can all keep in mind with our work or future projects. Simply, 'If you love it, do it.'