This beautiful, clean, and historical city that spreads itself over several greater parts divided by water is full of thriving little cafes. Below is just a short list of what I managed to do in one day. You should definitely reserve more time to explore Stockholm, there are vintage clothing shops, designer shops, boutiques, and restaurants with a diverse array of cuisine!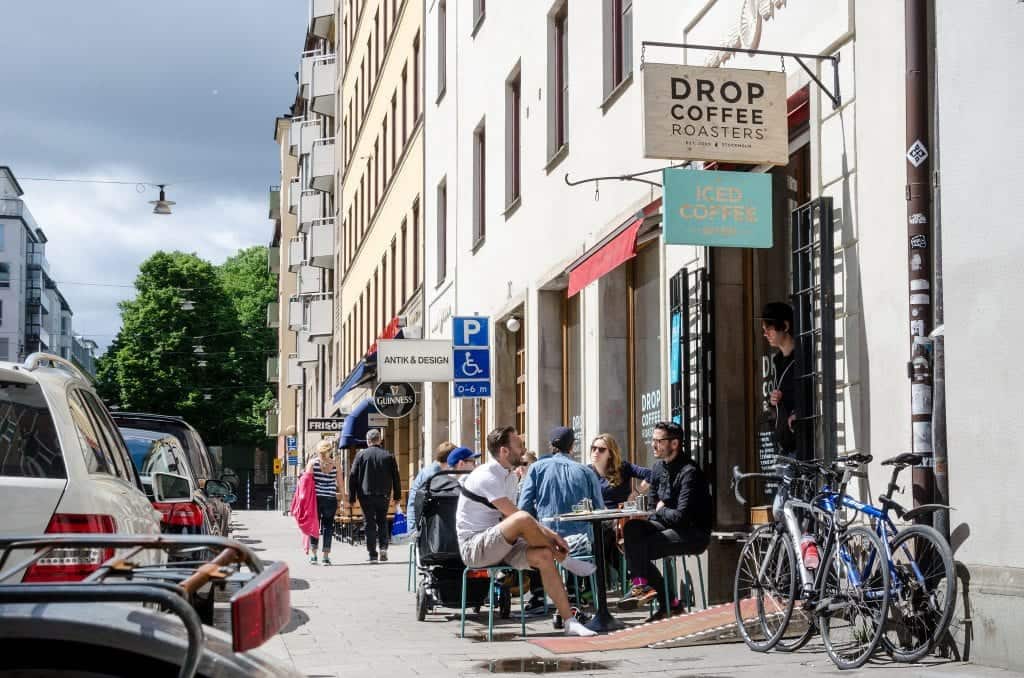 Drop Coffee Roasters
Drop's main cafe in the ever cosy area of Mariatorget is simple, the set up is clean and designed in natural colours. The kitchen serves a decent morning menu, sandwiches and first of all, delicious coffee. Several different roasts on Kalita wave and single origin espressos are the staple of Stockholm' s coffee scene, renowned for developing their beans to the best level without differentiating its purpose – espresso or filter coffee. Drop are doing great job with passionate baristas who make regular appearances at national competitions and you should definitely come for a brew here. If you have limited time, this is where you need to drink your cup.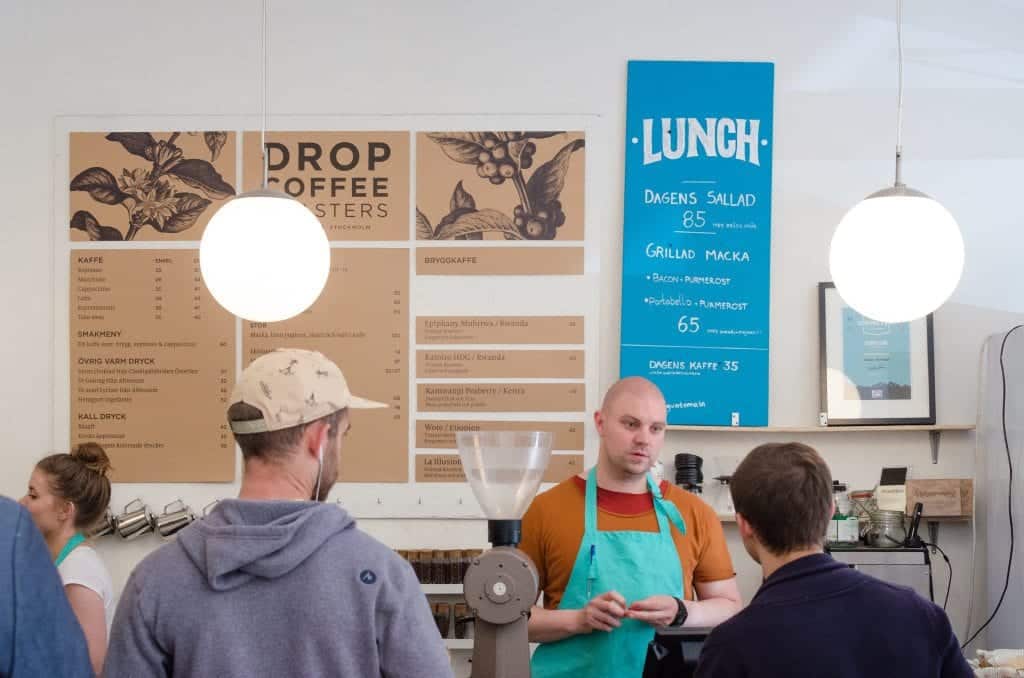 Wollmar Yxkullsgatan 10, 118 50 Stockholm
Official website, Facebook
Café Pascal
I loved this spot, it reminded me of a living room in a huge shared loft. A comfortable set up in wood and leather with soft light, this space is the best to wake up in, breakfast in and stay behind with a brew until it is time for lunch. I can imagine spending my days here as the coffee shelf is fully stocked with several different roasters and the made-in-house menu is fresh and delicious.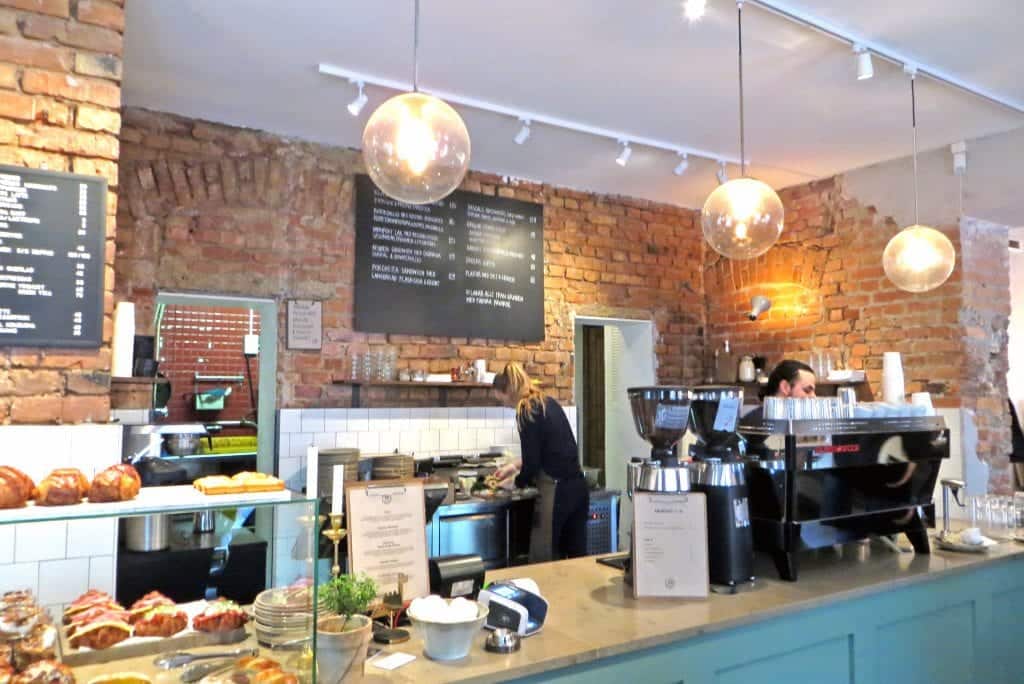 Odenplan, 11329 Stockholm
Official website, Facebook
Mean Coffee
The area of Gamla Stan will be probably your area of arrival and departure. It is very convenient then to have a quality coffee shop in the hood. It will not be an easy fight, the way to Mean Coffee is flanked with the chains, but if you keep on walking down the main street from the Central Station, you will be rewarded for your patience and not giving up despite being very low on caffeine levels post-travel. Serving several European roasters, such as The Barn, Koppi, Drop, Has Bean or Tim Wendelboe, the place is always busy, but always up for a coffee chat.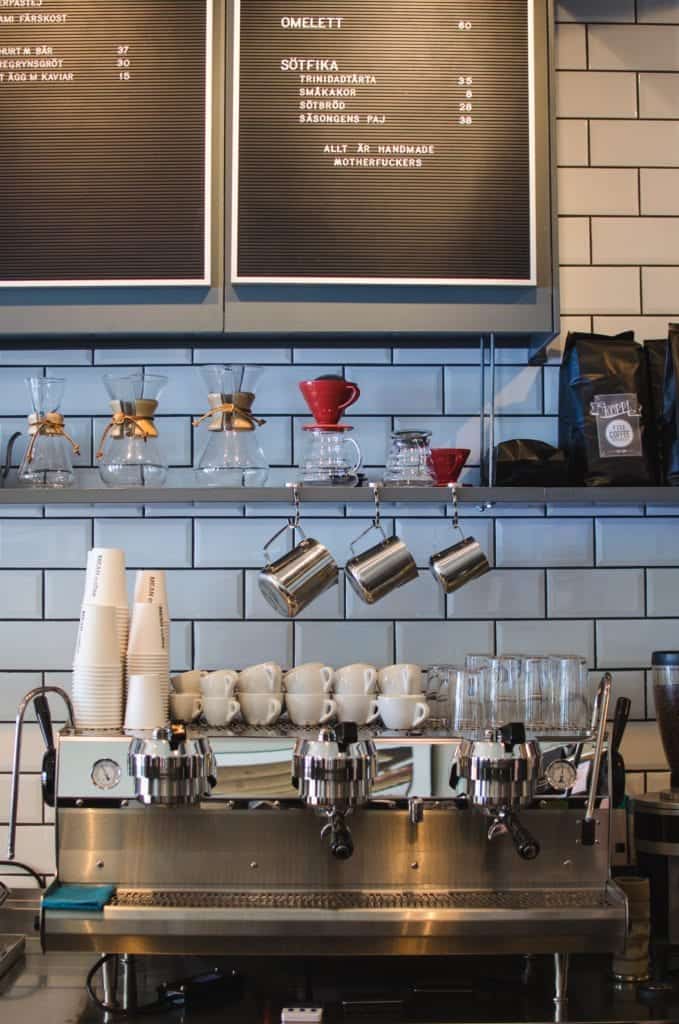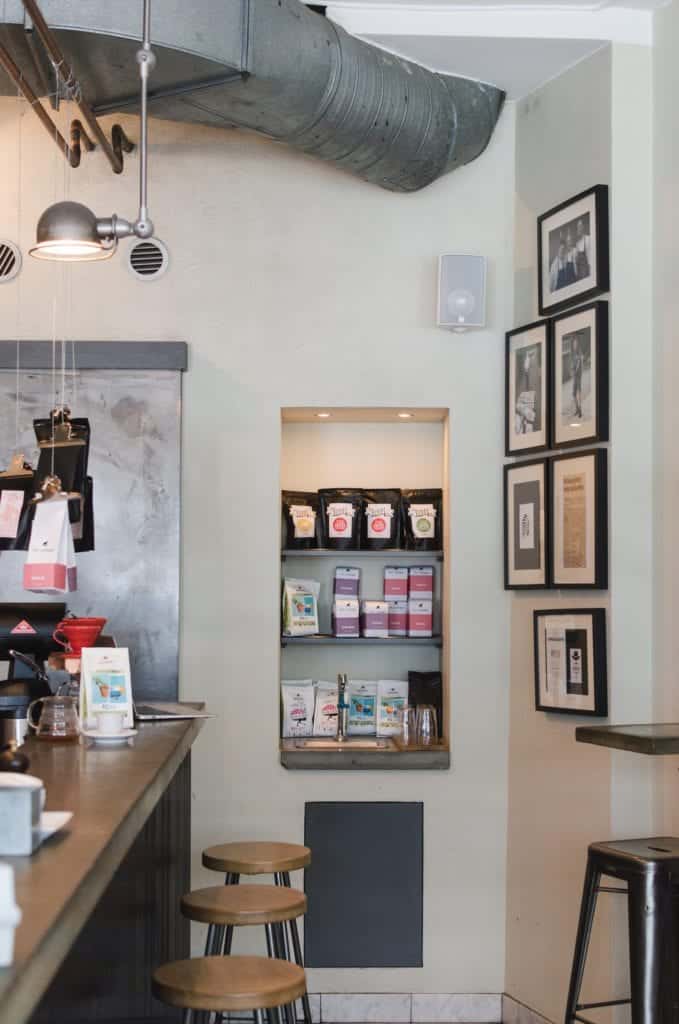 Vasagatan 38, 111 20 Stockholm
Official website, Facebook
Kafe Esaias
Centrally located cafe in the area of Vasastan, nearby Pascal Coffee, Esaias is by their own words home to "Enthusiastic milkwhisperers, shotjockeys and foodstunts" and it is definitely one of THE places to pay a visit to. A friendly welcome by the baristas and introduction to their coffee offerings supplied by Da Matteo is something that comes naturally and other cafes would wish to have that fifth element of great hospitality… but I believe you just gotta be born with this!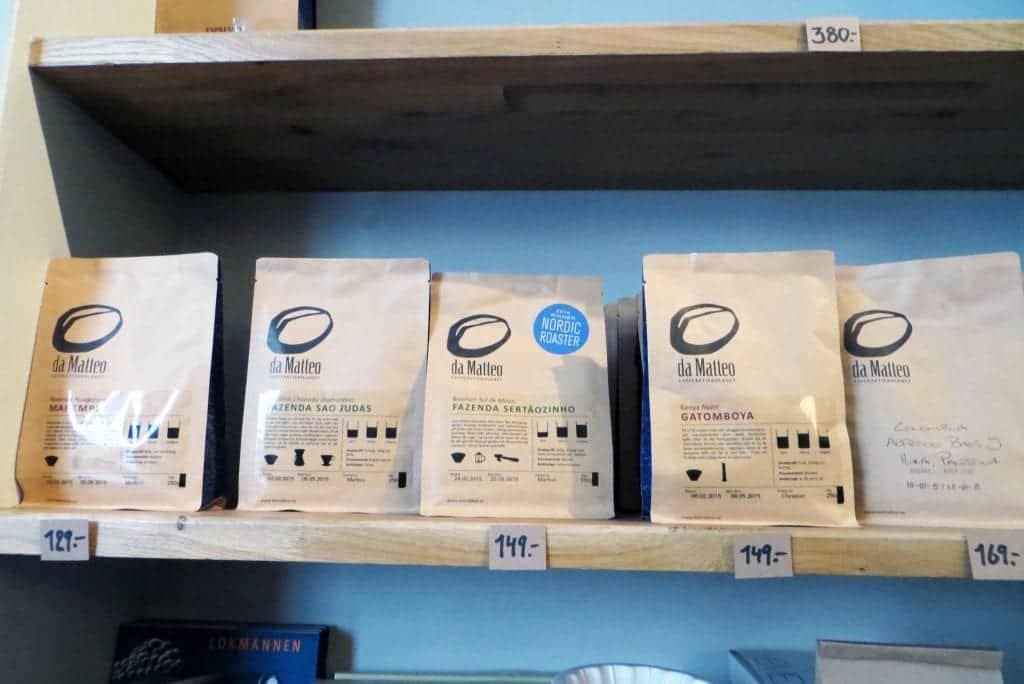 Drottninggatan 102B, 111 60 Stockholm
Official website, Facebook
Johan & Nyström – the Concept store
Roastery and bakery's cafe in the Mariatorget area is a behind-the-corner neighbour from Drop Coffee and is the cafe/roastery/training space and competition space/coffee shop all at once. Although I do not know if the roasting part really ever happens here, the machine is there to admire and you can definitely buy some beans from the fully stocked shelves or just have a brew made by the 2014 Swedish Barista Champion Tobias Palm or any of the other talented kids on the coffee block.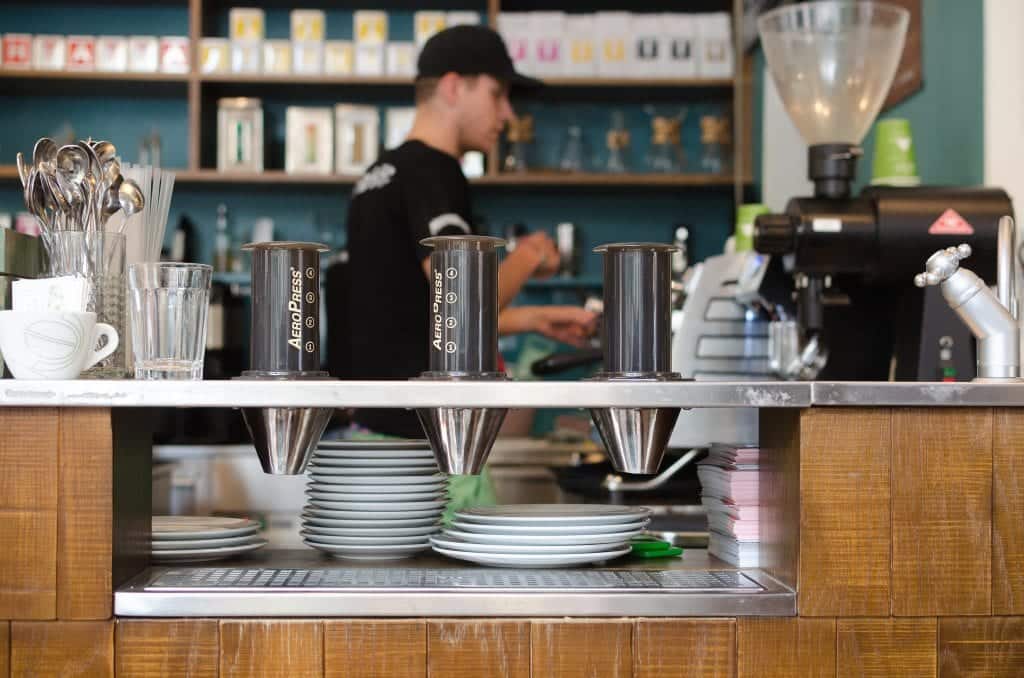 Swedenborgsgatan 7, 118 48 Stockholm
Official website, Facebook
To conclude the Swedish chapter,… the sense of small and tight but very fast growing coffee scene is amazing, everyone knows everyone, people are friendly, helping each other grow and supporting each other. They are a family producing some serious quality coffees by the hands of amazing roasters and baristas. It must be a great joy to grow from a coffee enthusiast to a coffee professional here, getting the inspiration and education from some of the best in Sweden. I am looking forward to discovering more about the Swedish coffee scene soon, since Stockholm is obviously not the only city in Sweden with quality coffee!