Year after year the world of coffee celebrates yet another Barista Champion. Not every champion is celebrated through an honest documentary of his hard work and dedication. Ultimately, we celebrate every interesting story delivered in a movie that brings us closer to the world of coffee.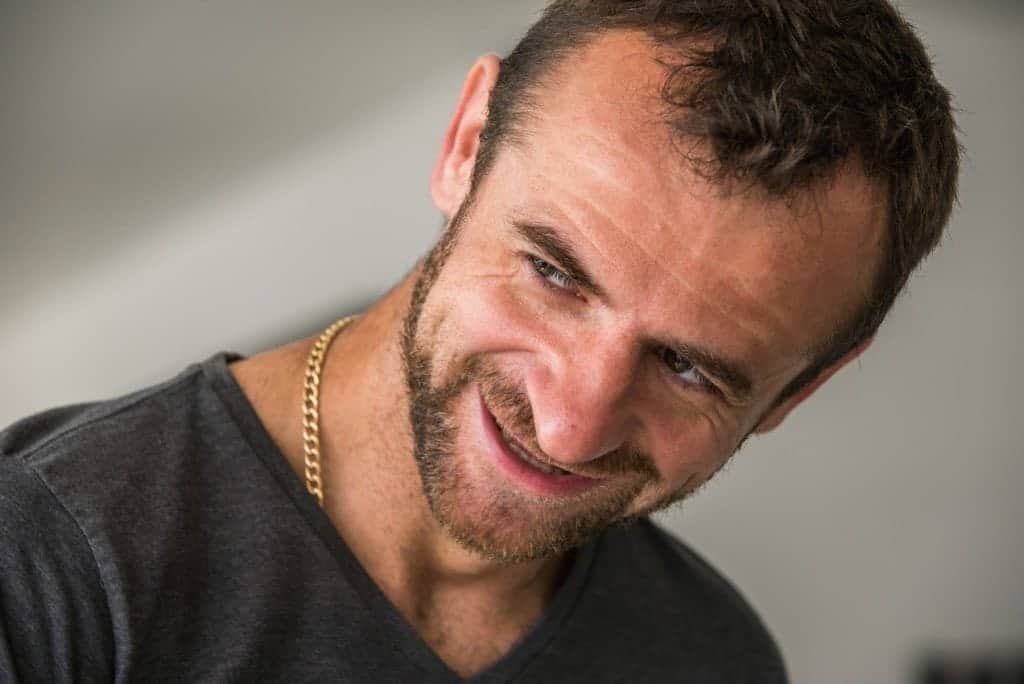 After the likes of A Film About Coffee and Caffeinated, it is The Coffee Man documentary, a personal story of Sasa Sestic, following his steps from coffee farms to the stage of the World Barista Championship. It is a story that will take you from Ethiopia and Columbia to Seattle and Canberra.
Since the first ever Australian Barista Champion of the World has got strong links to Europe, we are excited to share his story with you. What you should know is, that Sasa's story had started long before he entered the world of specialty coffee. Having immigrated to Australia from his war-torn homeland of Bosnia in 1997, he went on to play European Handball at the 2000 Sydney Olympics for his newly-adopted country. Then, after hanging up his Handball boots, Sasa's gaze turned to the world of coffee. He began roasting in a friend's garage, before diving head first down the rabbit hole that is the world of specialty coffee.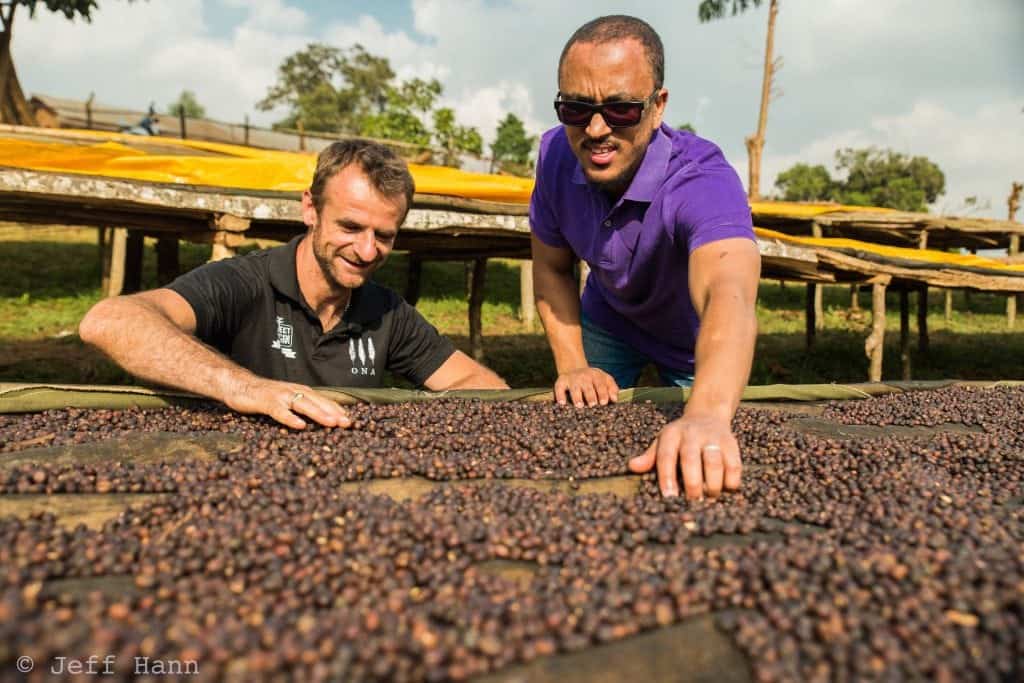 Filmmakers Jeff Hann and Roland Fraval from Jeraff Productions started documenting Sasa's journey in 2014 without ever expecting what the final, world beating outcome would be. What they were really documenting was how far one person would go to source the world's best cup of coffee.
We are eager to bring this film to Europe and we will be holding the World premier in Brno, Czech Republic, on May 18. If you are interested in screening the documentary in your city, let us know!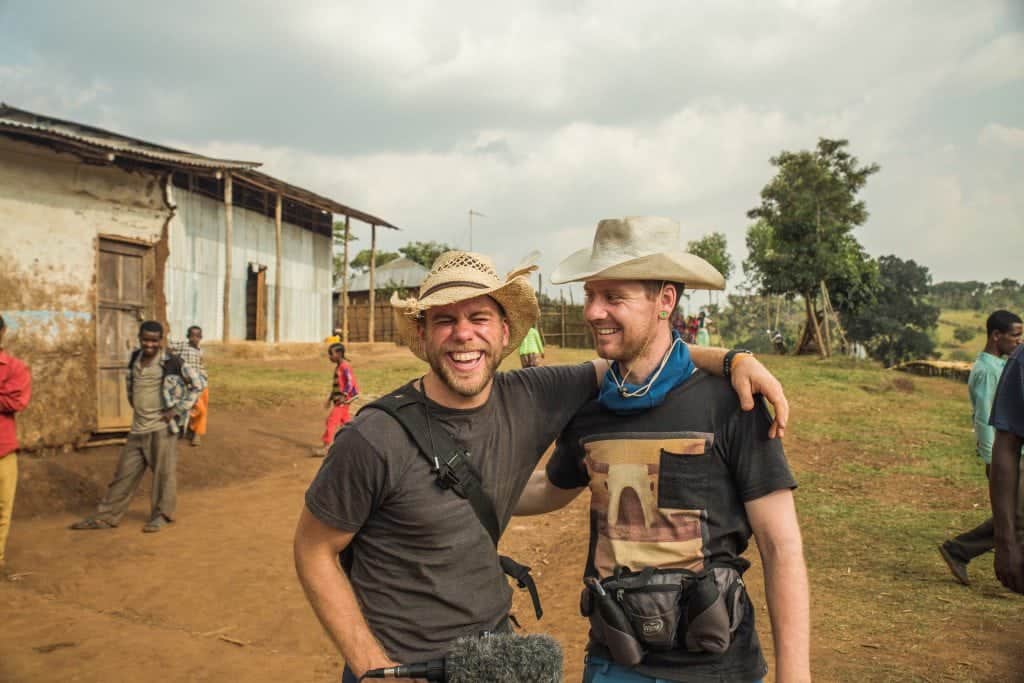 We met the filmmakers for the first time at HOST, Milan and we have been in touch with them ever since. They indeed have learned a lot about coffee through the whole filming experience and we couldn't resist to ask them several questions.
You covered a very moving story of Sasa. Did you have actually any idea how big this project was when you started it?
Jeff: No (laughing). I went into this project not knowing anything about the coffee world at all, not knowing anything about coffee competition at all and met Sasa and thought: "This guy is pretty interesting and I can see he is obsessed". Then the project just kept growing bigger and bigger. At the start I had no idea .
Roland: When Sasa told us for the first time he is in the final of a barista competition and he said: "Hey guys you should come along I am in the National Barista competition", my first reaction was like: "What? Barista competition, what the hell is that?"
Jeff: That is exactly what I thought. It was another world.
Roland: I remember even after seeing the first few routines I thought like: "I don't really understand what is happening here."
What have you learnt about coffee in the last two years when working on the movie?
Jeff: Shit loads. I have cupped coffees in Ethiopia, Colombia and Honduras. I had no idea what cupping was until we got into Ethiopia on our first origin trip. I had my first experience with tasting strong flavours in coffee in Ethiopia and it was strawberries in coffee and that was a pretty big experience. I thought this is pretty amazing, it tastes like strawberries, there must be something else in it.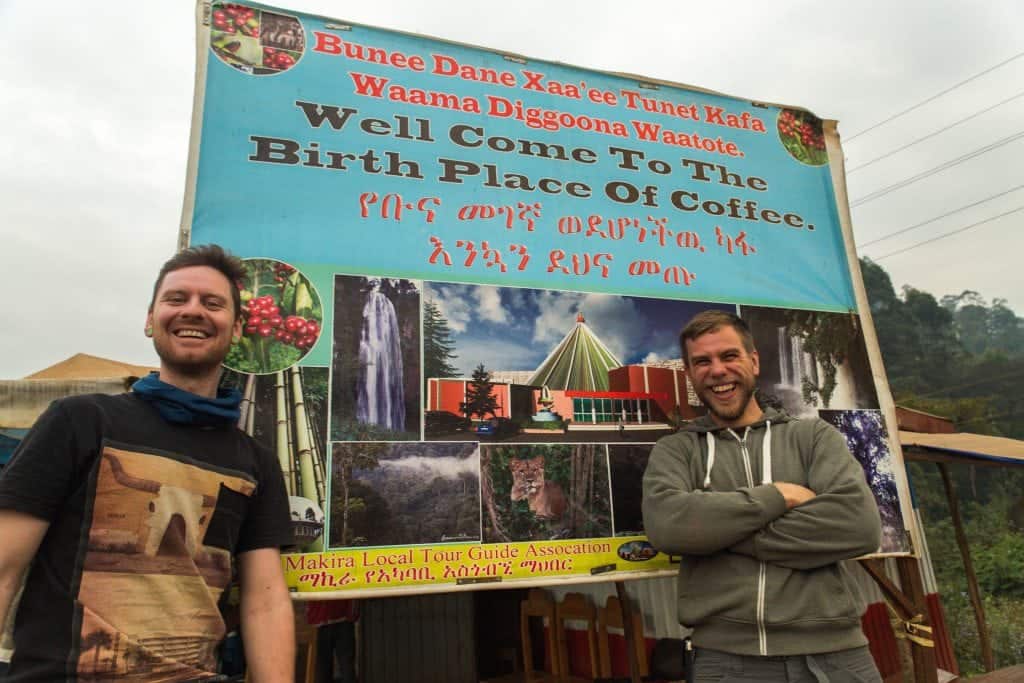 And tasting Sasa's cappuccinos at World Barista Championship? I thought: "there is definitely something in it."
Roland: They were using the Australian milk that I brought so there were only like 6 litres of it so they had to be very precise with it. And on the final day I got just a little sip that was left in the cup and, as you said, it was hard to believe it was just coffee and milk. It was as if you have put something in there. It was ridiculous.
Jeff: It was like if they made a "regular cappuccino" and then got some fresh raspberries and blended them in.
Roland: And a little bit of chocolate melting in it. It was insane.
What are some stories from the process of making the film that you will always remember?
Roland: The first one that always comes to mind is the milk muling. Sasa won the national championships and we were like: "OMG, he is going to the world's". This is amazing and we get to follow him. We flew up to Canberra to meet up with Sasa, did a bunch of interviews and filmed him training. And at one of these little sit downs at lunch time he turns to me and goes: "You are gonna have to go two days later and I need you to take some milk". I was like "What?" And he said: "We need Australian milk and need you to come two days later to bring it." I thought it was completely ridiculous.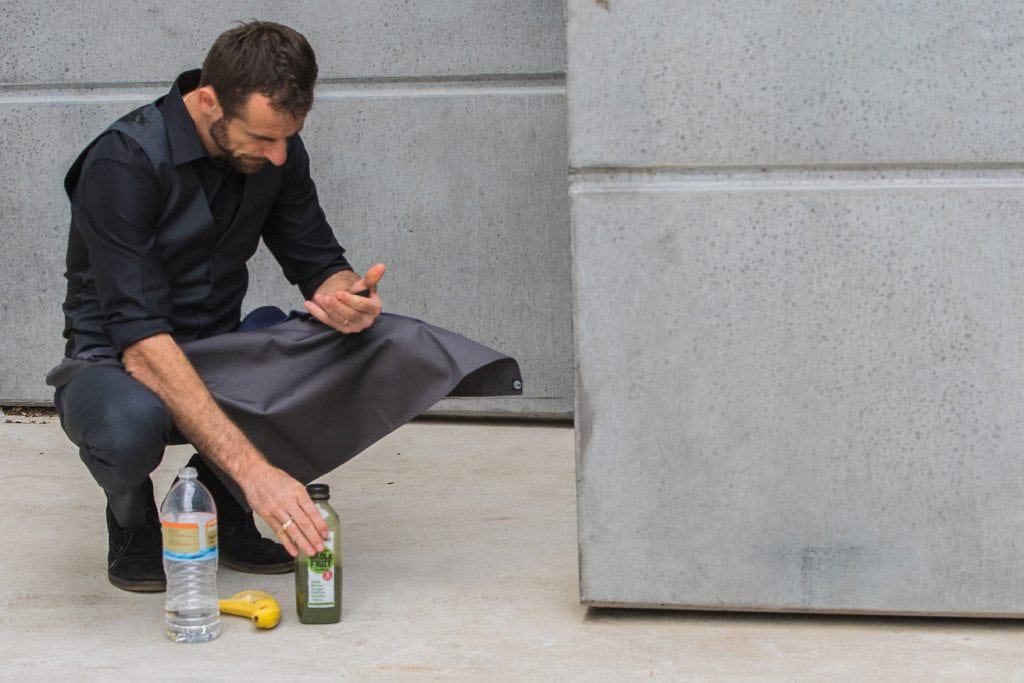 I was not happy about it. I tried to work out every way possible to not be the milk mule, but in the end I did. I was extremely nervous especially because I'd had problems getting into the States the day before, but anyway everything went well in the end. The milk survived. It helped him to win, I guess. Who knows. That was fun and stressful, and mostly ridiculous.
Jeff: The whole Seattle Trip was just insane for us. Trying to capture everything, just a little sleep and being on the go all the time. Following Sasa, following the team. Trying to capture every moment.
Roland: Also trying not to get in the way of these guys that are working really hard to achieve something really special. There were other film crews there that were little bit less polite about shoving their cameras in places.
Jeff: Although there were those moments in Seattle when we were travelling with Sasa and the team and getting to the airport where they had hundreds of kilos of luggage, there was so much gear, it was a lot to organise and I am there with my camera filming and a part of me is thinking: "I should be helping." I obviously wanted to help as much as I could, but I also wanted to document that.
Roland: It was hard because we became part of the team.
Jeff: But we had to step out from it when we had to in order to capture the moment. I think it is really important when you are making a film like this and it is all about events and things that are happening, you need to think what will happen if this happens. The film will eventually go in another direction.
Why would anybody want to watch The Coffee Man?
Jeff: I think this film is inspirational. Sasa is an inspiration character. I believe people will be inspired by him and what he does and his journey. Regardless of if you are in coffee or not because in a way this film is not about coffee at all.
Roland: In a way this film has almost become a film about family. Sasa is from his roots in former Yugoslavia, his family features so much in the film. Within his coffee and the professional world he has created this little family for himself. This whole team that went to Seattle with him. He has kind of recreated his childhood with his little gang, which he was the leader of. Now he has got a new gang, they just make coffee instead.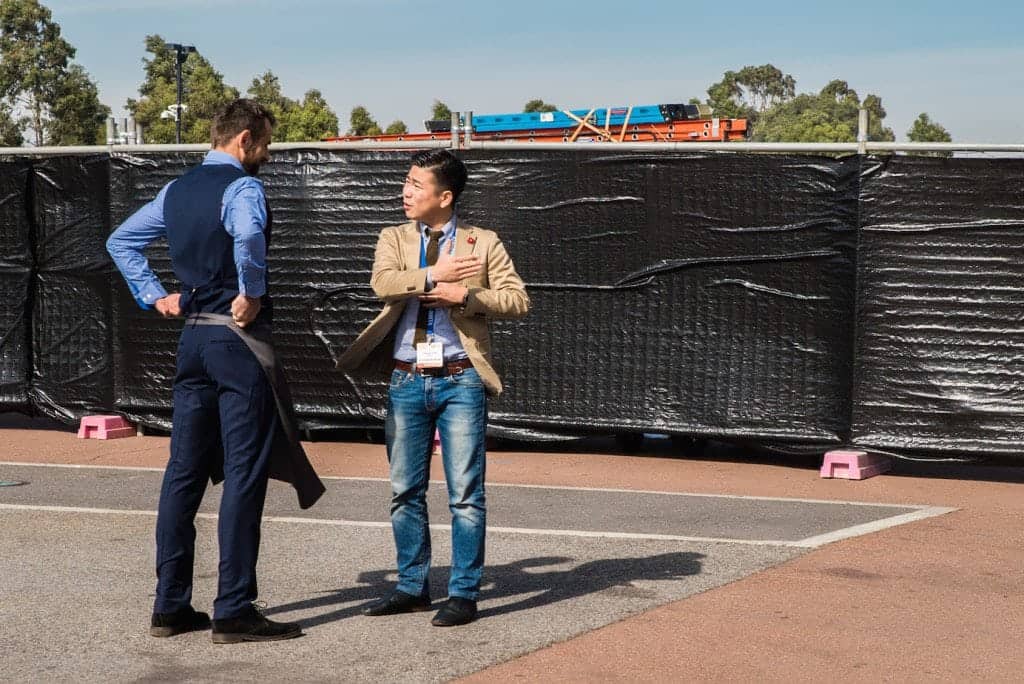 Jeff: He is an inspirational guy. He doesn't stop at anything, there are no boundaries for him. He would get what he wants no matter what he does.
Roland: Plus these things that happen in the film we couldn't have written even if we have wanted to. So much happened, when we started the project, we had no idea any of it would happen.
Jeff: There is a lot of drama in this film. More than I thought there would be.
Roland: I still get tense watching it.
Jeff: So why would someone wanna watch The Coffee Man? To be inspired by a human destined to achieve his dreams and never giving up! Does that summarise it? It is an inspirational film!
Thank you for your work. We can't wait to see the film!!

If you are interested in hosting the screening in your city in Europe, leave us a message and we will help you arrange it.