The very first coffee documentary which Jeff Hann created was called The Coffee Man. This bold account of the speciality coffee industry followed Sasa Sestic on his journey (which included smuggling a niche variety of milk past US customs) to becoming the World Barista Champion 2015.
While working on his second coffee-dedicated film, Jeff decided to take his topic of choice up a notch. In the sequel, he followed not just one man but gave viewers an insight into the lives of an entire group of industry-leading coffee pros and legends – individuals who the documentary praises as Coffee Heroes.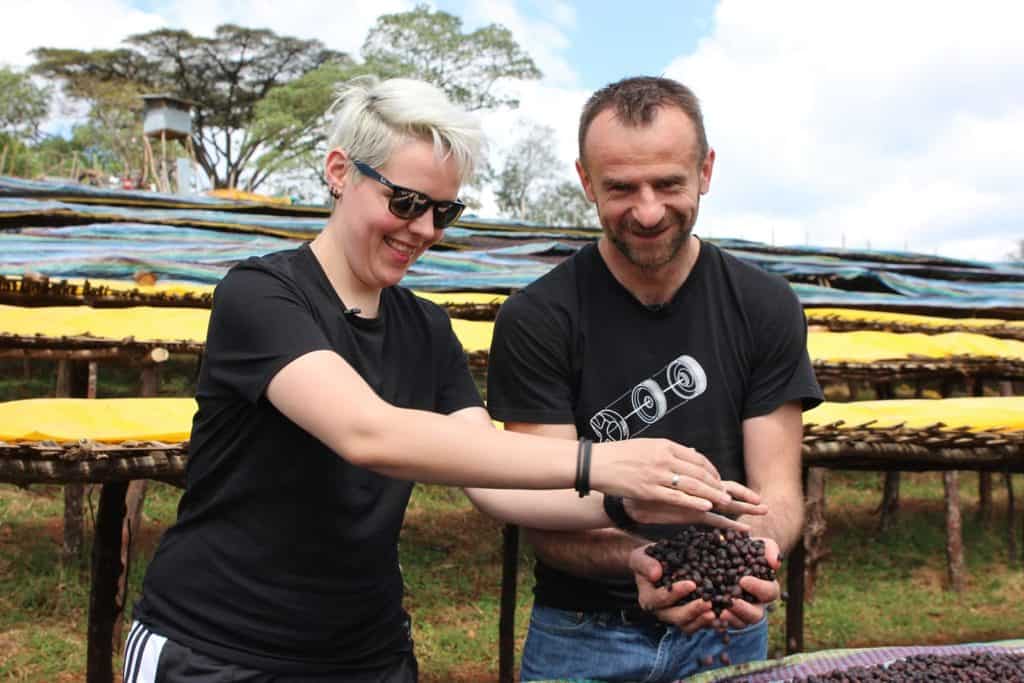 At the culmination of the film, we saw Aga Rojewska winning the title of the first-ever female World Barista Champion. The film documents the journey that these heroes had in the build-up to the World Barista Championships 2018, and gives us a far more in-depth, personal and backstage account of the world's speciality scene. 
Our very own Radek Nožička became a part of the film crew for Hann's latest documentary, which involved touring the globe, from Ethiopia and Brazil to Amsterdam. So, the ECT team got a chance to watch an earlier version of the brand new film and, which is now available for online screenings.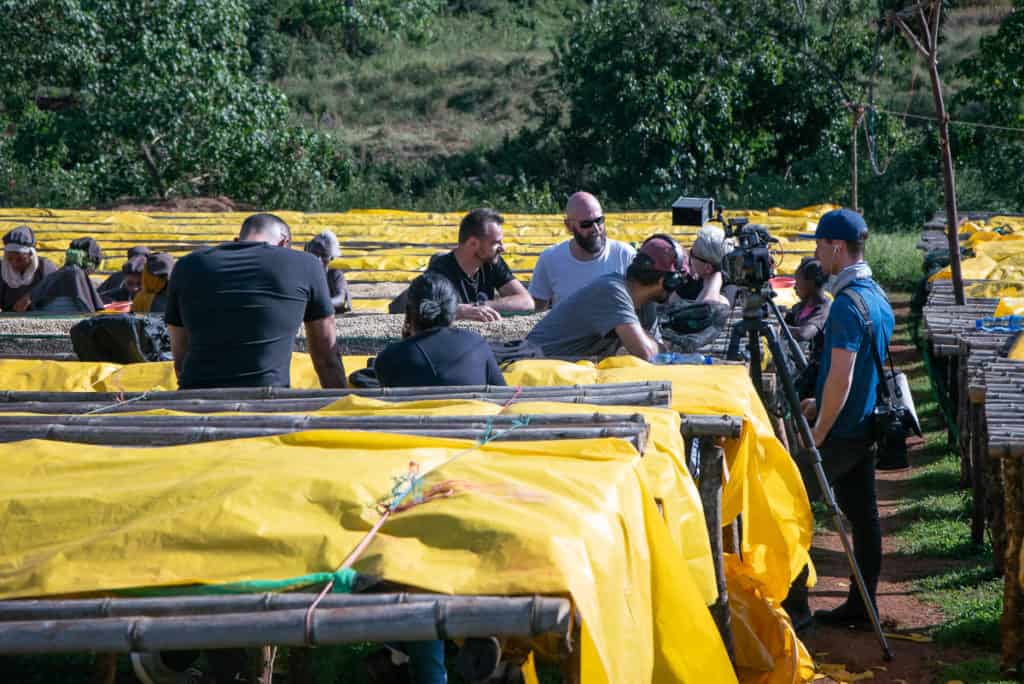 We were delighted to get the opportunity to speak to Jeff Hann about his latest documentary, the process of its creation, and what potential projects are in the mix for 2021.
Jeff, congratulations on the release of Coffee Heroes documentary. How difficult was it to convince Sasa Sestic to film again?
Actually, I'd say Sasa was probably the one to ask me whether I wanted to do another film project. I didn't need much convincing though.
After the release of The Coffee Man, it was all about finding a new story that we believed was inspiring, one which needed to be told and shared with the world. That took a little bit of time. But, after meeting Aga and seeing Sasa transform into a coach and mentor, I saw a great story that continued on from The Coffee Man.
For people who saw The Coffee Man, what can they expect from Coffee Heroes?
Coffee Heroes is an adventurous film following Sasa Sestic's journey as a coach and mentor, while also showing the diversity of the coffee industry. It features coffee professionals from all walks of life who have this one shared passion in common.
It also follows the journey of the first female to win the World Barista Championships. Which is a story that needs to be celebrated.
For you as the filmmaker, what was the biggest difference between these two projects?
I think for me as a filmmaker, I learned a lot from making The Coffee Man, as it was my first film. I took my experience and knowledge from this with me into the new project with Coffee Heroes. Therefore, in a way, it was an easier film to make.
A big part of documentary filmmaking involves relationships and working with different people. Because of The Coffee Man, I'd already made a lot of new friends in the coffee industry, which made filming Coffee Heroes a little easier.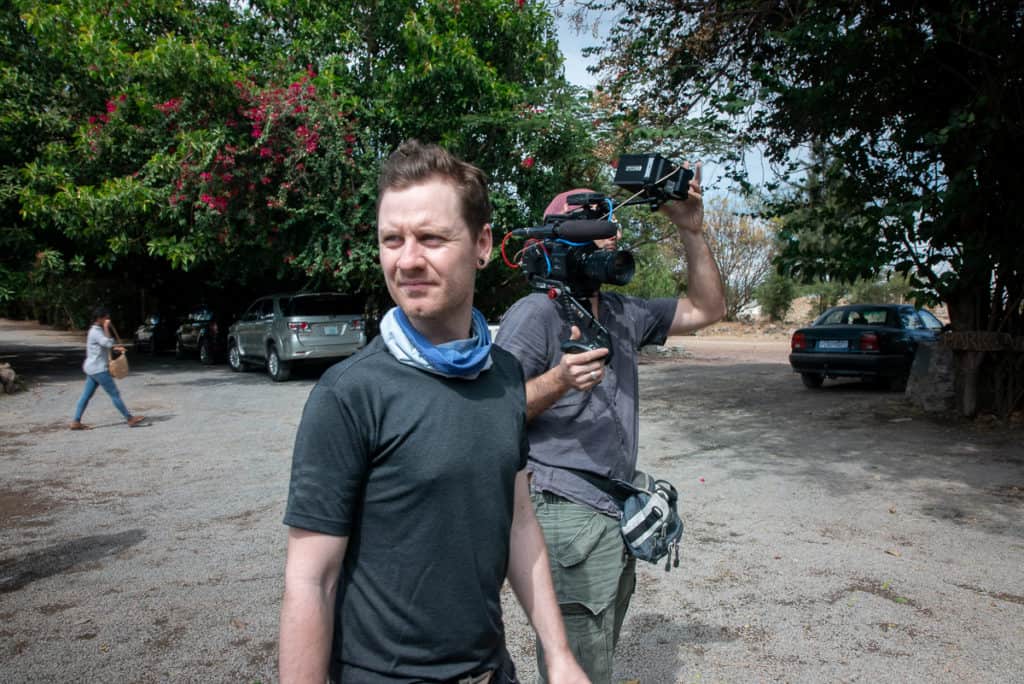 Can you share the most exciting locations you covered in the film?
Ethiopia was probably the most exciting part of the film. We spent 11 days travelling to different coffee regions in Ethiopia. We went to the Kefa region and Bonga, and then onto Mankira which is the site that local Ethiopian believe is the birthplace of coffee. We got to go through a remote, untouched wild coffee forest, which was amazing.
The film also took us on a journey through, Brazil, Dublin, UAE, Australia and Amsterdam.
One of the film's key protagonists is Aga Rojewska. Was this the plan at the beginning of filming, or did her role evolve over time?
The story kept changing throughout the journey of making this film. However, seeing the relationship that Aga and Sasa built while she was working with him on her WBC routine in Amsterdam, it became clear that this would be something to focus on.
Aga is a true hero and she inspires many – just as we saw Sasa do during his journey to WBC in Seattle in 2015. She has made history, and that was truly a story which we had to share.
I heard there were many funny moments during filming – can you share your most memorable one?
There were so many! Here is a good one: Sasa cracked my rib while filming in Ethiopia. He came up behind me and picked me up off the ground, and I felt a crunch on one of my ribs. Obviously, having a cracked rib made the rest of the trip interesting for me. Luckily, I had my amazing assistant producer, Jordan Montgomery, help out a lot with keeping me on track and working with our crew to get all the things we needed to film.
How can people watch Coffee Heroes online?
The film is available to stream online through our website www.coffeeheroes.tv. Coffee Heroes is now available in EIGHT different languages, including Español, 普通话, 日本語, 日本人, عربى, Polskie and Português.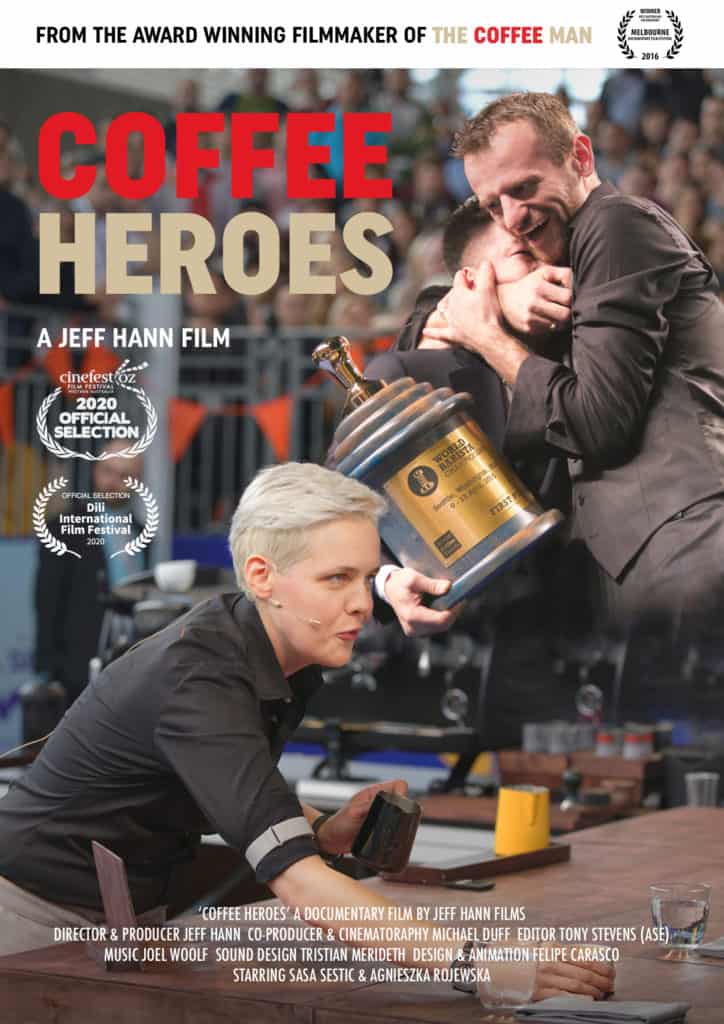 There's no doubt that COVID-19 has put most public screenings on hold this year, but what is your plan for 2021?
Yeah, it's been tough, as it has for people all around the world. We've already had many screenings, even in 2020, in places where we have been able to. However, now we want to bring the film to people's homes instead, as we know that many people are locked down.
In 2021 we hope to have some more public screenings. We're also hoping for something in Greece for WBC 2021, with Aga, Sasa, John Gordan and the whole amazing team all together to share the film and celebrate.
Are you already working on the next coffee documentary, or do you and Sasa need a break?
There are always new ideas, thoughts and conversations about new film projects on the go. For me personally, it's about making films that are inspiring and exciting, which can influence people in positive ways. I truly believe Coffee Heroes and The Coffee Man are two films that have done this. So, as soon as we see a new path for something, then it'll happen!
Also, I need to thank our amazing partners for their help with Coffee Heroes as, without them, we couldn't have made this film. To HARIO, The Espresso Lab Dubai, Sanremo, Giesen, Primrose Coffee, World Coffee Events and all the people who helped and supported us throughout this journey, we thank you, and we are so grateful that we get to share this story with the world.