We were curious to know what are some of the innovative places around Amsterdam serving delicious coffee, and so we happily listened to Job Boodt, the Dutch barista championship finalist and the Head of Education at Bocca Coffee roasters, who was born and raised in Amsterdam. As an avid lover of coffee, food and all-thing-interesting, he was the perfect candidate to give us some recommendations for some unordinary experiences around the town. Check it out!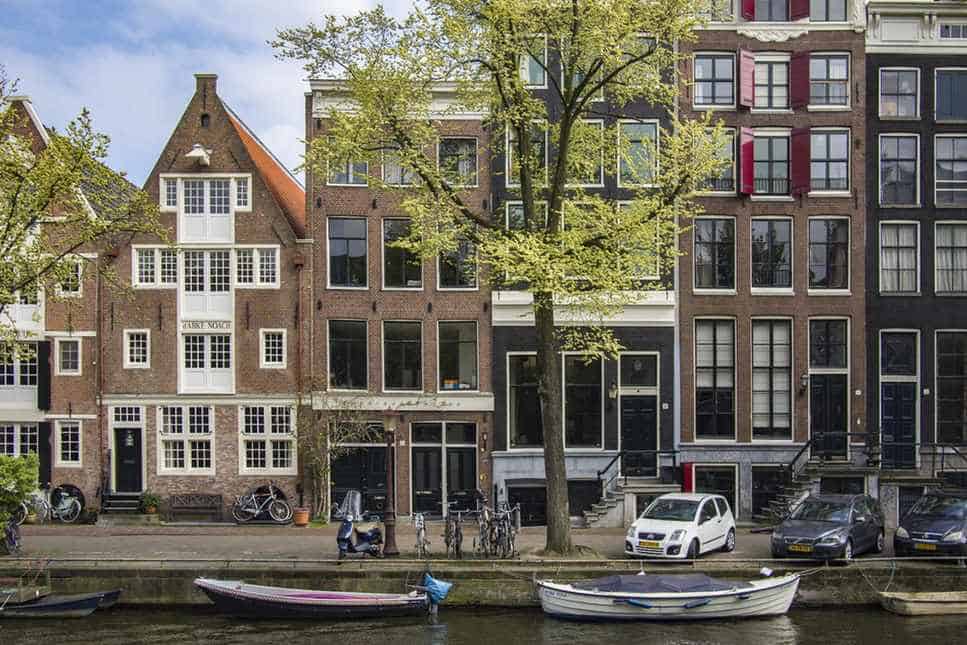 Millions of tourists descend upon Amsterdam every year, for the canals, the museums, the old buildings and some liberal hobbies. During that visit, coffee has become a steady routine for most, and with speciality cafes in all neighbourhoods, they don't need to look far. There isn't a new cafe or a roastery opening up every week, but there is something else going on: many of the established places got better coffee. That means that you can be surprised by good coffee at a variety of cafes, restaurants or bars, even in some of the Amsterdam coffee shops!
Café de Ceuvel
I like all places with good coffee, but I love places that are either off the beaten path or surprise me in a way. Café de Ceuvel is located in the North Amsterdam, a ferry-ride and 10 minutes by bicycle from the central station.
It gets me every time with its hippie, laid-back atmosphere and a passion for achievable sustainable solutions that reminds me of the passion that a lot of baristas have, talking about their craft. The area where the cafe is located in is an old polluted site that a group of young people are cleaning with a specific type of plant, and everything is focussed on using the most sustainable methods possible.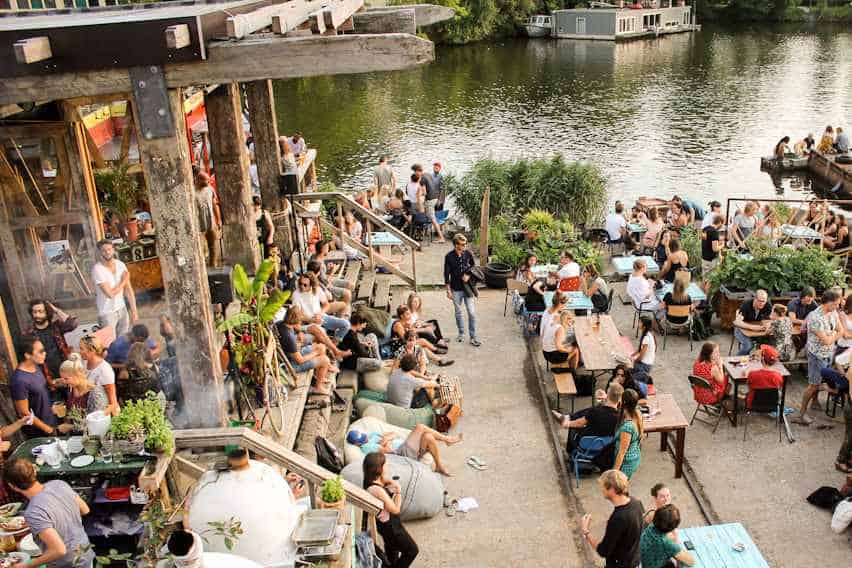 Coming here is like going on a small vacation, with Dutch house-boats lying on the shore surrounded by plants, a café made out of an old lifeguard post, and a pier for swimming. They get their coffee from Kees Kraakman, a legend within the local speciality community. Their menu is all vegetables and yummy, with some interesting items such as mushrooms grown on old coffee grounds, or the famous Dutch Weed Burger (seaweed, don't get any ideas!).
Their story is too interesting to jot down in a quick review, so please, go, and see for yourself!
Korte Papaverweg 4, 1032 KB, Amsterdam, The Netherlands
Website, Facebook, Instagram
A Beautiful Mess
This is my favourite story on the list. After the refugee crisis in 2015, a company called The Refugee Company tried to help those in Amsterdam, stuck in a strange place, by training them for and guiding them into jobs in the Dutch service industry. They created a kitchen, a bar and a barista program for refugees from different origins in the Middle East and Africa. The 12-week program provides the attendees with a certification of their gained coffee-brewing skills.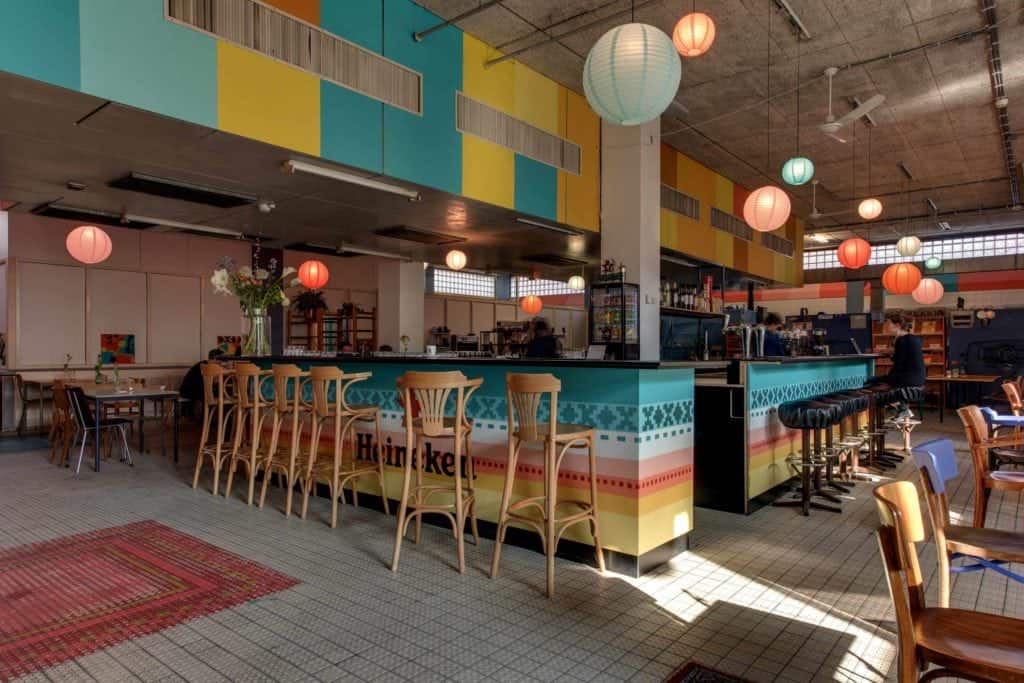 The restaurant and the coffee bar are located in the laundry room of an old prison. Other parts of the prison function as a refugee facility, so the staff members live near the restaurant. This gives the place a lot of charm because it is not only off the beaten path, it creates an unexpectedly warm and cosy place in the middle of the prison. And those are not particularly known for being warm nor cosy.
The food at A Beautiful Mess is outstanding! The very affordable menu introduces lots of shared dishes from different origins of the refugees themselves. There is even an option to donate a meal to an inhabitant of the facility. I'm very proud to say that my company, Bocca Coffee Roasters, supplies the coffee and the barista training program. The girls and guys behind the bar do an amazing job at making coffee, even if they are sometimes a bit shy about it.
I hope that A Beautiful Mess becomes the next hot spot in Amsterdam. They won last year's hospitality awards prize for 'best off the grid', so they are doing a great job so far. Check it out, you won't be disappointed.
H.J.E. Wenckebachweg 48, 1096 AN, Amsterdam, The Netherlands
Website, Facebook, Instagram
Monks Coffee Roasters
There aren't many multi-roaster cafés in Amsterdam, the tendency is rather to stick with one supplier. It is no surprise then that Monks Coffee Roasters has international roots. The owner Patrick Abbott spent a lot of time in the hospitality scene in Melbourne but landed in Amsterdam. It started out with just the café, quickly becoming the darling of the neighbourhood. The staff and the products seem very approachable, without any flair of mysticism that can surround third wave cafés. Abbott tries to create a comfortable space for his customers, to give them a reason to return.
There is a tiny but efficient kitchen to serve some delicious lunch as well, and the roasting is almost ready to begin to give the name its full glory. The baristas are very friendly, easy-going and patient. A bunch of Dutch roasters is on the menu, which I think can have an educational purpose for the Dutch audience, that still isn't very used to speciality coffee.
Next to local espressos there is a range of different filter coffees to try, with a couple of different brew methods to choose from.
Bilderdijkstraat 46, 1052 NB, Amsterdam, The Netherlands
Facebook, Instagram, Twitter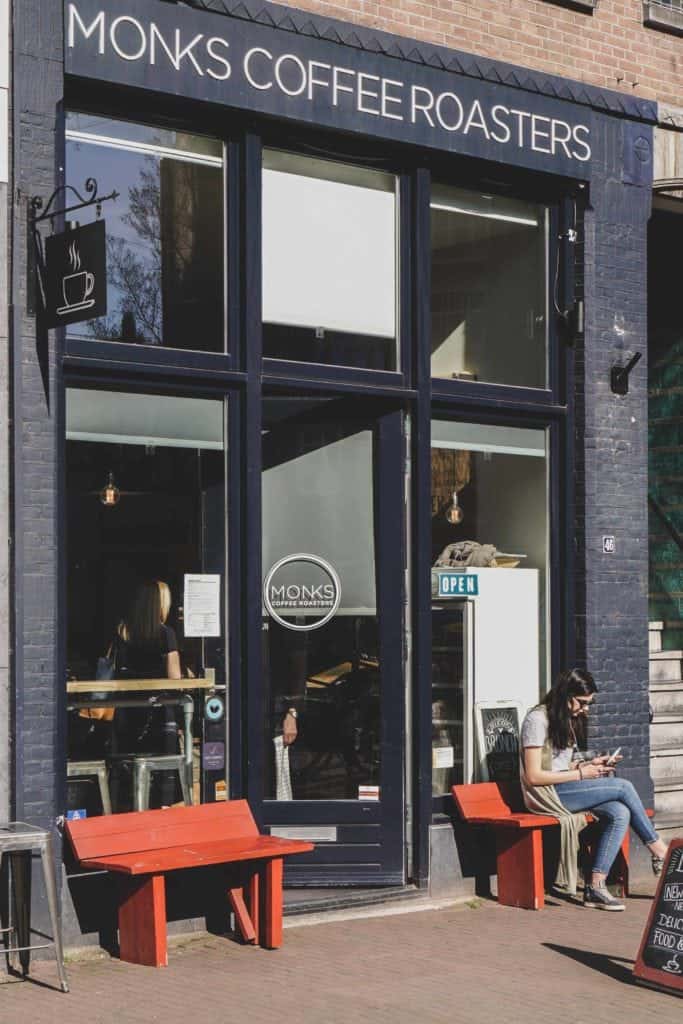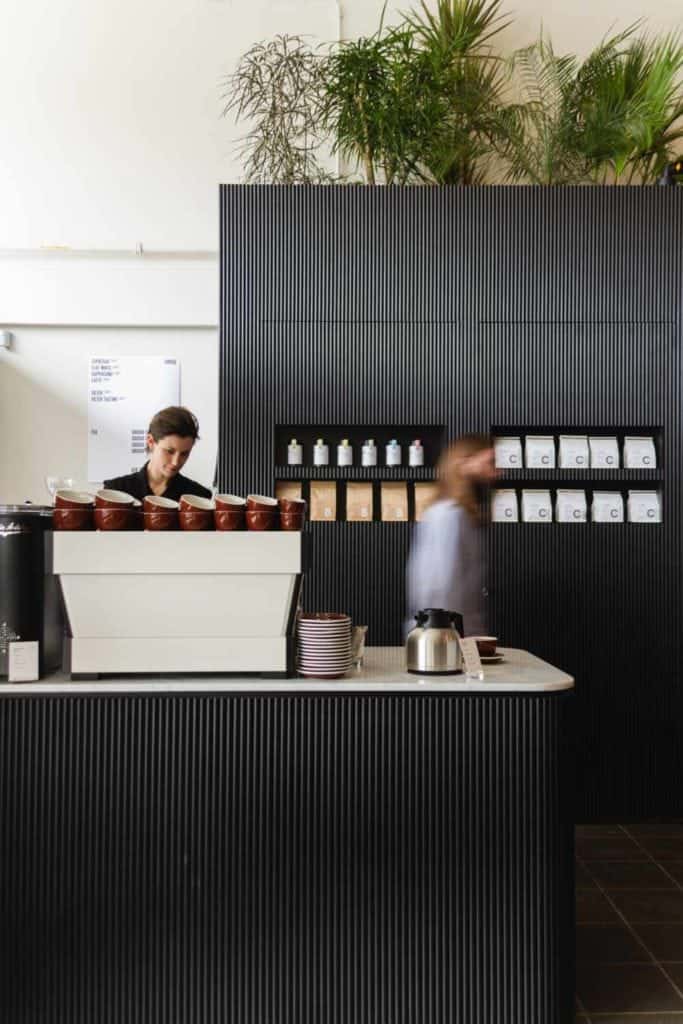 NewWerktheater
There are plenty of places to get great coffee in Amsterdam, and there are a lot of places to get a great sandwich. But to find both at the same time is rare. A lot of amazing baristas know about food and flavour, but being a chef is a different level (and don't get baristas started on the other way around). At NewWerktheater, the coffee is great, roasted by Bonanza and prepared with a La Marzocco Linea PB for espresso and a 3temp batch brewer for filter coffee. The food is the brainchild of a former Michelin star chef, which makes for some delicious and interesting lunch. The dishes are a mix of very well executed classics (Eggs Benedict), as well as originals (roast beef with ginger, chilli, spring onion, peanuts and Szechuan-mayonnaise).
The staff at NewWerktheateris easygoing, kind and professional, and the cafe looks very pretty as well, modern and minimal, but with a lot of quirky details. There is a gorgeous cocktail bar for drinks in the evening and a room in the back for the laptop crowd. I really like the NewWerktheater because it overstepped my expectations, even though it was recommended by a lot of people.
Oostenburgergracht 75, 1018 NC, Amsterdam, The Netherlands
Website, Facebook, Instagram, Twitter
Cafe Keppler
Kees Kraakman, the owner of Cafe Keppler, made me my first memorable coffee. It was the sweetest cup I've ever had. He's also a very kind, down to earth person, and he brought that attitude to his newly-built bar. It's located in the Northern part of Amsterdam, in an area that was recently completely renovated. Kraakman was very aware of the impact of gentrification on an area, so his cafe is a very non-threatening way to serve speciality coffee.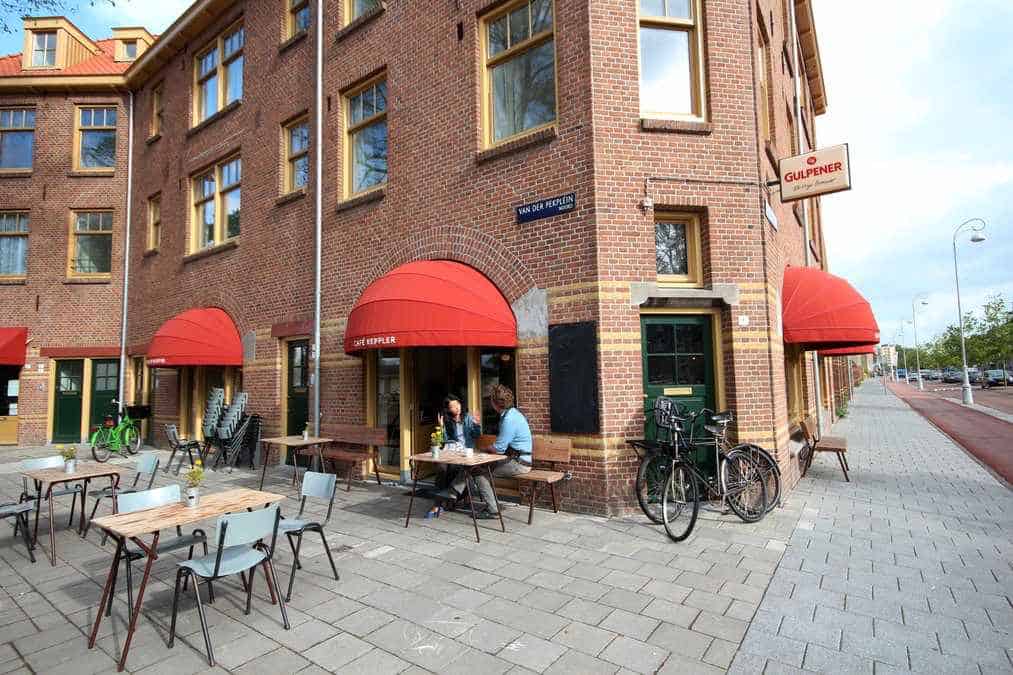 Sure, he has a Synesso espresso machine, a batch brewer, a bunch of grinders in the front and a Giessen roaster in the back, but it doesn't demand attention. The cafe reminds you of a French restaurant, which is not far off when you hear that they have a very tasty, affordable menu and live jazz every week. Speciality coffee can be a bit in-your-face sometimes, with (regrettably) a bit of an attitude. Cafe Keppler seeks to be a relevant place to its direct surroundings and does so with great elegance.
Van der Pekstraat 1, 1031 CN, Amsterdam, The Netherlands
Website, Facebook, Instagram, Twitter
Glou Glou
This is my favourite place to drink wine in my neighbourhood. Located in the Pijp south of the city centre, this small natural wine bar ticks my boxes for an evening drinking wine with friends. It's loud, informal and so packed that most people are rubbing shoulders with their neighbours. Their food menu is what you would expect from a place like this, with mostly small dishes of meats and cheeses to pair with the wine.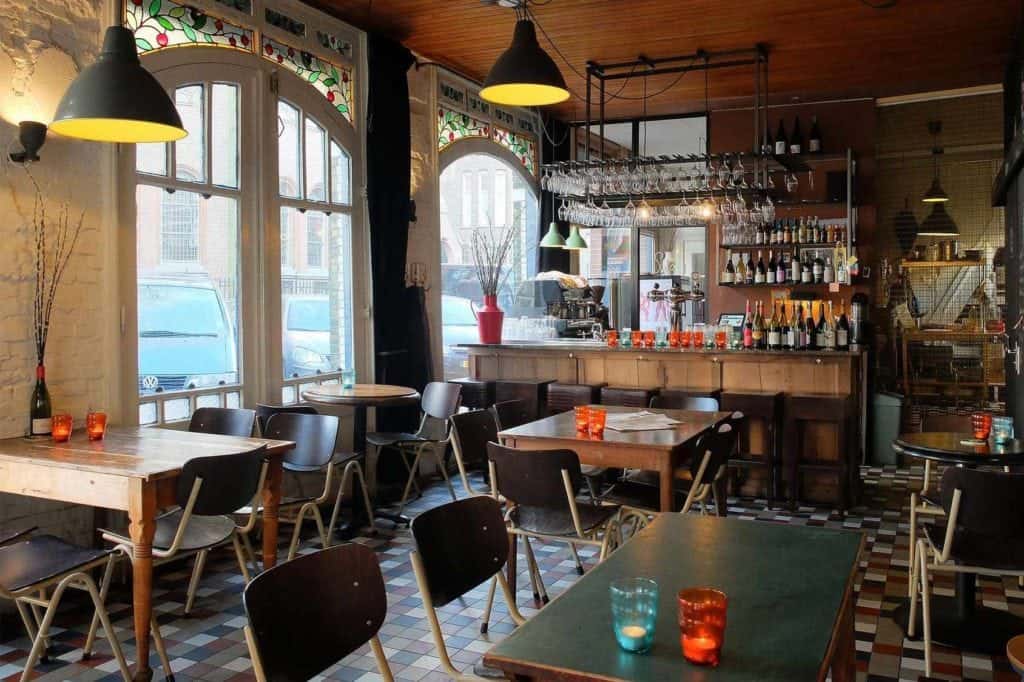 Glou Glou draws me because of the staff. Their knowledge about wine is immense, and they love to share. Since they are promoting a relatively new type of beverage, they have to sell it a bit, since some of these flavours can be really unconventional. It really reminds me of the way that speciality coffee promotes coffees that have flavours that could throw some people off. Glou Glou does a very good job at educating their guests and looking for the flavour that they would like best. And if you don't like it? Well, try something else. My favourite way to drink wine at Glou Glou is to ask the owner for 'something weird'. His eyes will immediately start to shine and he'll have a couple of recommendations. Some of the flavour notes I've got were dried sausage, herb garden and apple cider.
Their coffee machine is the cleanest I've ever seen in a dim-lit bar, and their cappuccinos (with a blend containing an Ethiopian natural, duh) are really smooth. The selection of wines changes all the time, so I have a new experience every time I go there. Glou Glou is one of my favourite places to get educated about wine!
Tweede van der Helststraat 3, 1073 EA, Amsterdam, The Netherlands
Website, Facebook, Instagram
We think that Job's fine selection is a great way of discovering the city's coffee culture—and not only!—during the World of Coffee 2018 and so we encourage you to venture out to some of these cosy establishments.