Our Barista Stories series has been long in the making. Since our first visits to cafes around Europe, we have met many amazing baristas who have had a number of interesting stories to share. We love the speciality coffee community exactly for the people building it and are thrilled to introduce some of those individuals to you.
Baristas truly are the ones who contribute to the atmosphere in the cafe massively and are the key reason why we'd revisit.
Read on to meet Eugene Kim, brewing your daily cup of coffee at Whitebeard Blackbird in Kiev.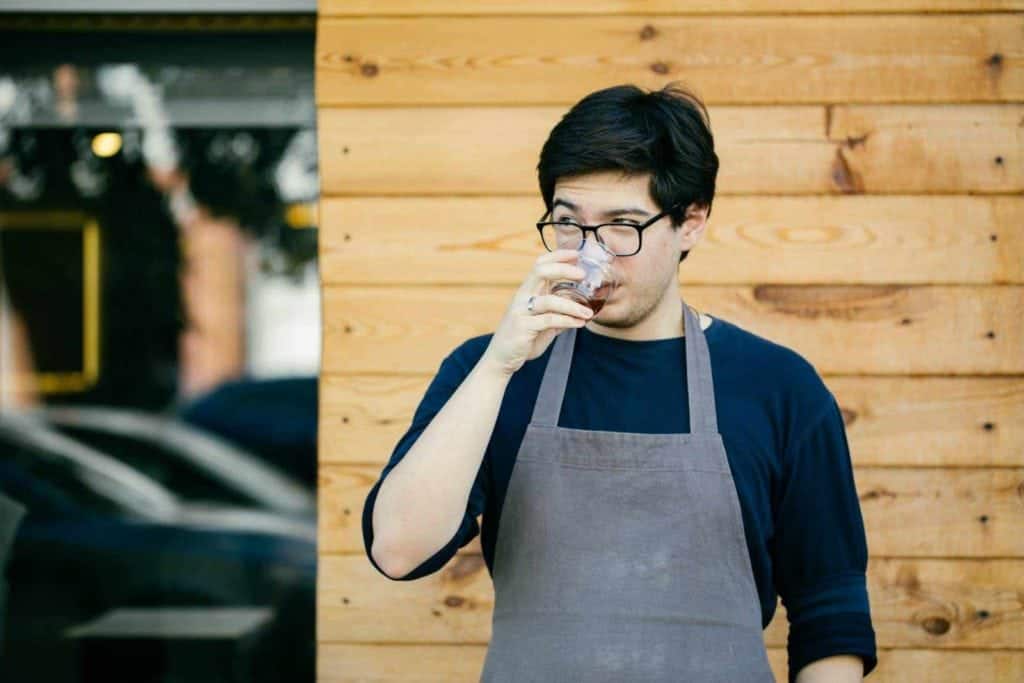 Eugene Kim is a 24 years old barista originally from South Korea. That is quite far away from his current home, Kiev in Ukraine, where he works at Whitebeard Blackbird. His position, as he called it, is a full-time brewer, but he also helps out the Ukrainian chapter of Specialty Coffee Association from time to time. Eugene has worked in coffee for four years.
A few questions for Eugene
What led you to coffee? Could you describe the moment or situation that made you decide to become a barista?
I'd never been a coffee person before a really weird moment of my life. I quit the job I had and was randomly strolling around the city and once found myself in front of a small place with a strong aroma of coffee around it. Being a hell of a sceptic then I just went inside and asked for the best they had.
And that was it. I got extremely surprised by an espresso shot at Yellow coffee shop (that was a really light roast washed coffee from either Kenya or Ethiopia, as far as I remember now). That was totally mind-blowing for me and led me to drink coffee and spend all of my time at that 6 sqm shop. I wanted to find out more about the flavours that got me hooked so I spent a whole week or so just asking the owner to make me his trainee (and that actually worked).
What is the funniest thing that you have experienced behind the bar? Can you recall any embarrassing moment?
I don't know if this situation is funny or embarrassing, this one's for you to decide.
Once we had a really hard start of a day when we unexpectedly had no coffee in the shop aside from one unmarked 1-kilo pack (having unmarked coffee packs is pretty usual for us as we usually have some ordinary premium Ethiopia in our grinder). We were desperate as we put it in the hopper and got really surprised about how amazing the taste was. There was nonetheless something different from our usual flavour profile, something much more complex and clean.
Try to imagine how our faces looked like when our boss came looking for a pack of Ethiopian Gesha he's left under our bar. No, we never got fired.
What would you do if you were not working in coffee?
I'd probably do something as creative as my job is. I've been doing music for a long time and maybe that'd be the thing.
What is an unusual habit or hobby that you love?
My love for video games might be that weird hobby. I'm so into that I've once had three days off and spent all of them (and I mean ALL of them) replaying Star Craft's story mode.
Also – I often sing along with the songs from our shop's playlist.
Also – I always try to make rings when smoking alone.
What are some bad recommendations you hear often in your profession? What is your piece of advice for anybody starting a career as a barista?
Please, don't listen to people who say that only the most expensive equipment and coffee make the best cup.
Please, don't put latte art before the tasty cup.
Be yourself and be better yourself.
Always remember that it's about good customer experience and great flavour, not about baristas counting the numbers and boasting about their prizes – train to be a good host, not only an effective brewer.
Don't give people coffee whose taste you doubt about. Drink it yourself and make your customer a drink you're proud of.
Looking back, what one thing would you wish to know when you were starting to work as a barista?
I wish I knew it's always better to stay chill and pay attention to everything around. I've had my time with anxiety a long time ago. It's a thing you overcome when you understand that it's you who makes someone's day better and there's nothing to be afraid of.
What qualities set a good and a great barista apart?
A great barista is a great host who is all about developing him/herself to give every customer the best experience.
If you have a bad day at the cafe, what helps you to handle it and provide good customer service?
For me, it's all about being in the flow with the music. I usually turn on my favourite tracks and spend a moment just catching good vibes from them. Music changes everything.
What is the one thing that you would miss the most if you could not work as a barista/in coffee anymore?
We always try to be super friendly and open to our customers, I'd totally miss seeing the smiles of people who drink our coffee and spend time with us.
Imagine the perfect day in your city. Perhaps you have an old friend visiting. What would be top 3 to 5 activities or places you would show them?
That'd be a great day visiting some coffee places around – like our place and recently opened 16.Coffee. Then having a ramen for lunch at Noodle vs Marketing (it tastes like home, away from home, I tell you!) and spending the evening and part of the night bar-hopping for some great craft beers from local breweries. I really enjoy HVLV and Punkraft for such evenings, they have a great range of drinks.
What do you consider some of the best experiences you have had in coffee so far?
I really loved working for SCA Ukraine – we've done two seasons of national championships and seeing more and more people involved with the coffee culture in Ukraine feels amazing.
I've also visited WOC Budapest and the latest Cafe Show Seoul and brought back a ton of ideas for our national events as well as a lot of coffee and stories to tell.
It's all about the crowd, isn't it?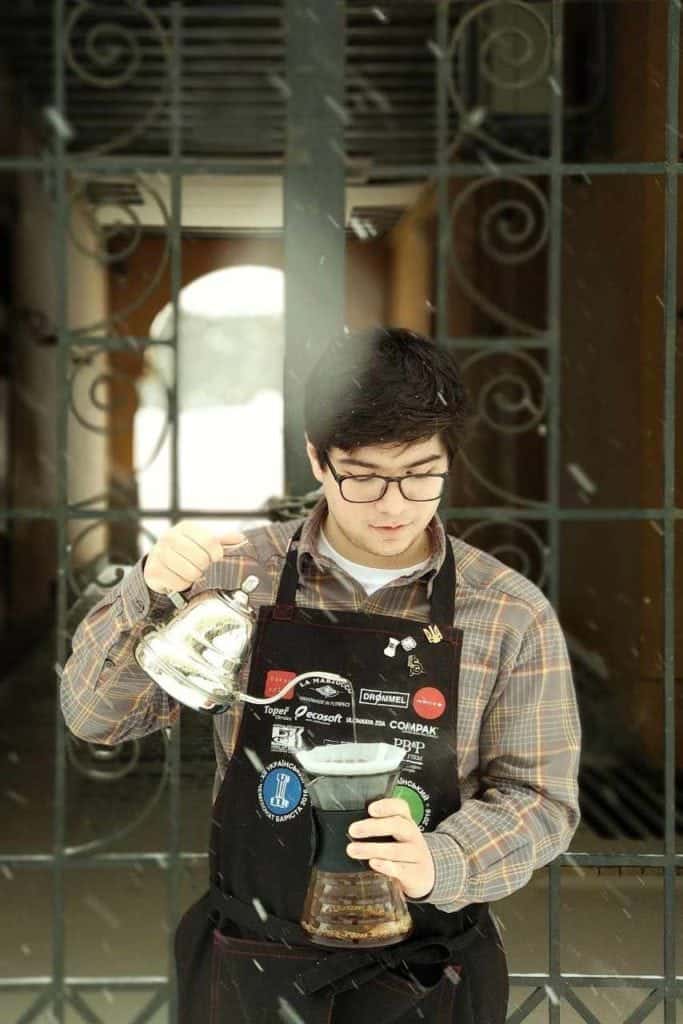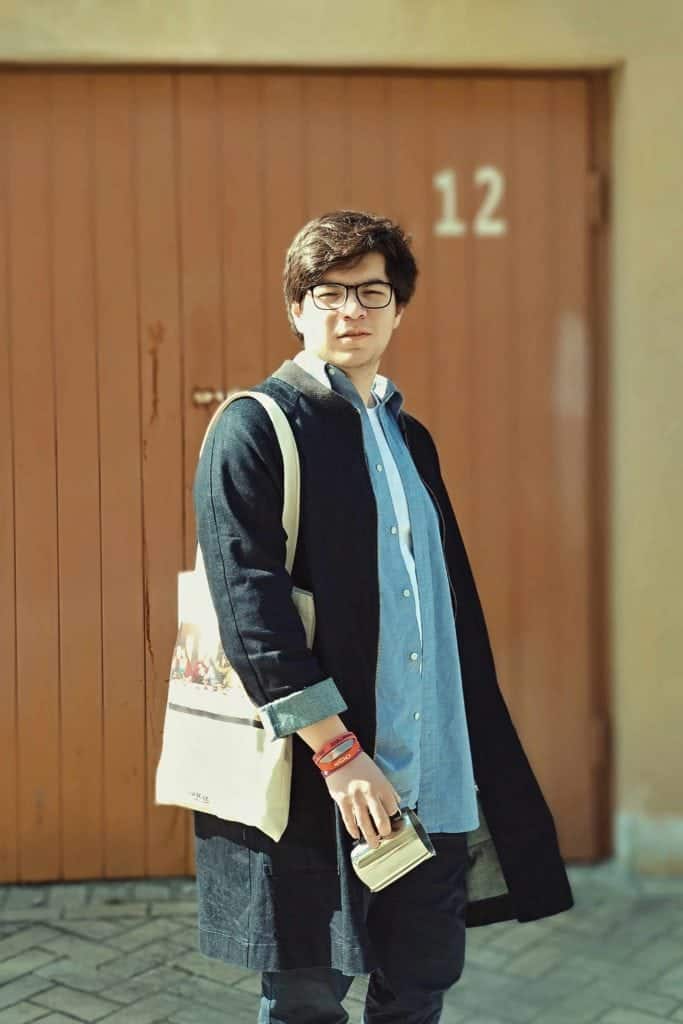 Quick Fire Question
Would you serve filter coffee with milk, if asked for it?
If a customer is sure it'd fit the day – yup, no problem.
Do you ever take sugar with your coffee?
Only when the coffee is hard to drink without it (I try to avoid those moments at all costs though).
Espresso or Filter coffee?
There's always time for either of them.
Do you aim for Sweetness, Acidity, or Body?
Acidity is love, acidity is life.
Milky or Black?
Black mostly.
Slurp or Spit?
Slurp until you can't do that anymore. Then spit.
Sit in or Take Away?
Sit in, communicate, enjoy the crowd.
Cake or Pastry with your coffee?
A cappuccino and a simple cheesecake.
What is your wifi password at the cafe?
We don't have a password for our wifi (sorry).