Our Barista Stories series has been long in the making. Since our first visits to cafes around Europe, we have met many amazing baristas who have had a number of interesting stories to share. We love the speciality coffee community exactly for the people building it and are thrilled to introduce some of those individuals to you.
Baristas truly are the ones who contribute to the atmosphere in the cafe massively and are the key reason why we'd revisit.
Read on to meet Jason Hyndman, brewing your daily cup of coffee at 5A in Belfast.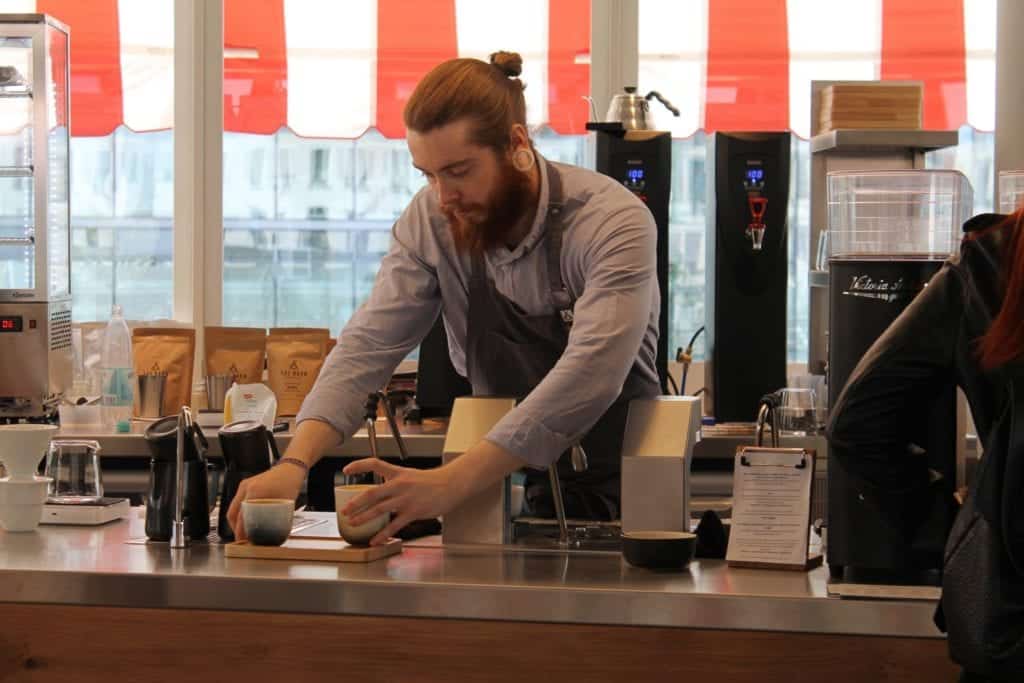 Jason is a 25-year-old barista from Derry/Londonderry in Northern Ireland. He has lived in Belfast for a while now, working at 5A cafe. The fresh receiver of a Bachelor's Degree in Electronic Engineering has worked in coffee for four years.
A few questions for Jason
What led you to coffee? Could you describe the moment or situation that made you decide to become a barista?
Before moving into specialty coffee, I worked in a Starbucks here in Belfast. When I initially got the job it was purely to fund myself as a student. I really disliked coffee when I started working there.
Could you describe the moment or situation that made you decide to become a barista?
As time progressed, I spent more time making coffee and developing a basic knowledge until becoming the "Coffee Master" for my store. At that point, I had learned all I could from Starbucks and had also attended a few cuppings outside of work and so started to search for a new job working with specialty coffee. The search led me to discover coffee roasters like The Barn in Berlin, and when I saw they were hiring on social media channels, I applied on a whim, not expecting to hear anything back. That was in April 2016 and by May 2016 I had deferred my final year of University and jumped on a one-way flight to start my new job. Getting that plane was the moment I decided to become a barista full time!
What is the funniest thing that you have experienced behind the bar? Can you recall any embarrassing moment?
Occasionally during staff cuppings, a bag of dark roast from the supermarket could be hidden in the lineup. Watching the reaction of colleagues as they tasted that cup was always great, along with some of them wanting to taste a second time just to be sure. (myself included!)
What was the most memorable coffee in your life, and was there one that you'd like to forget?
I have two memorable coffees! While I do not know the name of the first coffee, it was my first encounter with a naturally processed espresso at Established in Belfast and it was a shock to my palate! Super bright & intense, I really did not enjoy it haha. I've come to really enjoy naturally processed coffee now, both as filter and espresso.
The second coffee is the 2016 harvest of Nano Challa roasted by The Barn. This will probably be one of my top coffees forever as it tasted so much like a peach tea; I couldn't get enough of it. So delicate & delicious!
Like all baristas, I've tasted my fair share of bad coffee. I wouldn't say I want to forget any of them though as there can still be some learning and development from tasting bad coffee, be it related to the brewing or the roasting of the beans.
If a career in coffee was not an option, what job would you be doing?
If I didn't move to Berlin to work with The Barn, I'd likely have continued with my University Degree, finished a year earlier and started working in the field of Electronic Engineering immediately afterwards. A very different career from what I do currently.
Do you have an unusual habit or hobby that you love?
When I am behind the espresso machine, after cleaning out the portafilter basket I have a habit of sometimes flicking the handle so the whole portafilter will do a 360-degree turn in my hand before putting it back into our grinder, especially during busy periods. It's hard to explain but you can always visit 5A and observe for yourself.
Outside of work, I can usually be found on a bike exploring and carrying at least one camera!
Are there any bad recommendations you hear often in your profession? What is your piece of advice for anybody starting a career as a barista?
A lot of people don't really consider working as a barista a great profession, but I think it's pretty clear in 2018 that if you work hard enough and try to continuously improve, a barista can be a great career choice.
For somebody starting a career as a barista in any shop, I'd say the best thing to do ask questions and learn. Coffee can be prepared with so many different methods & recipes and these will affect every cup of coffee you drink and serve. Taste coffee that has been prepared correctly & incorrectly, learn what makes a cup enjoyable and learn what coffees you enjoy!
Looking back, what one thing would you wish to know when you were starting to work as a barista?
How coffee can become a rabbit hole. There is always more that you can research and learn as a barista!
What qualities set a good and a great barista apart?
For me, the difference between a good and a great barista is being able to create an experience for a customer that focuses on the coffee, while also wanting to improve their own knowledge and ability.
If you have a bad day at the cafe, what helps you to handle it and provide good customer service?
Seeing one of my favourite regulars and taking some time to chat to them, or food.
What is the one thing that you would miss the most if you could not work as a barista/in coffee anymore?
If I were to quit working as a barista, I would miss the sense of community the most. Many good friends are also working in this industry, and leaving it means I may not see them as much as I would like to.
What cafes and roasters make the top-five list of places to visit in your city? Where would you take your visitors?
Established – The first shop that really focused on specialty coffee in Belfast, they very recently celebrated 5 years of service and continue to sell fantastic coffee & food. A must for coffee nerds when visiting Belfast.
Oh! Donuts – I recently saw a separate article about donuts and specialty coffee and it was great to see Oh! Donuts mentioned there as well. This shop is located on my walk into the city centre and I always make sure to swing by and see what roasters they currently have on rotation.
Root & Branch Roastery – Root & Branch very recently opened up a new roasting space just outside of the city centre and it's one of the best setups around. Coffee is served only for a short period every day but is located right next to the Boundary Brewing cooperative, so you can go for a beer when there is no more coffee available!
White Star Coffee roastery – The latest addition to the roasting scene in Belfast. While White Star Coffee don't have a dedicated shop of their own, they welcome visitors to their roastery anytime and will happily showcase their current range. You can also find them at 5A where we have them as our key roaster!
The Menagerie – Stepping away from coffee, The Menagerie is a small, secluded bar located close to Queens University that not many people know off. It's for this reason that The Menagerie throws some of the best parties in the city, holding a range of music events every month.
What has been the best experience you have had in the speciality coffee industry so far?
Last year I competed for the first time in the Irish Brewers Cup and this was a great way to develop my own skill set and challenge myself.
This year, I attended the World Barista Championship for the first time as a volunteer and got to see all the planning that goes into such an event. It was also a great opportunity to see a whole group of friends that I had not seen since returning to Belfast.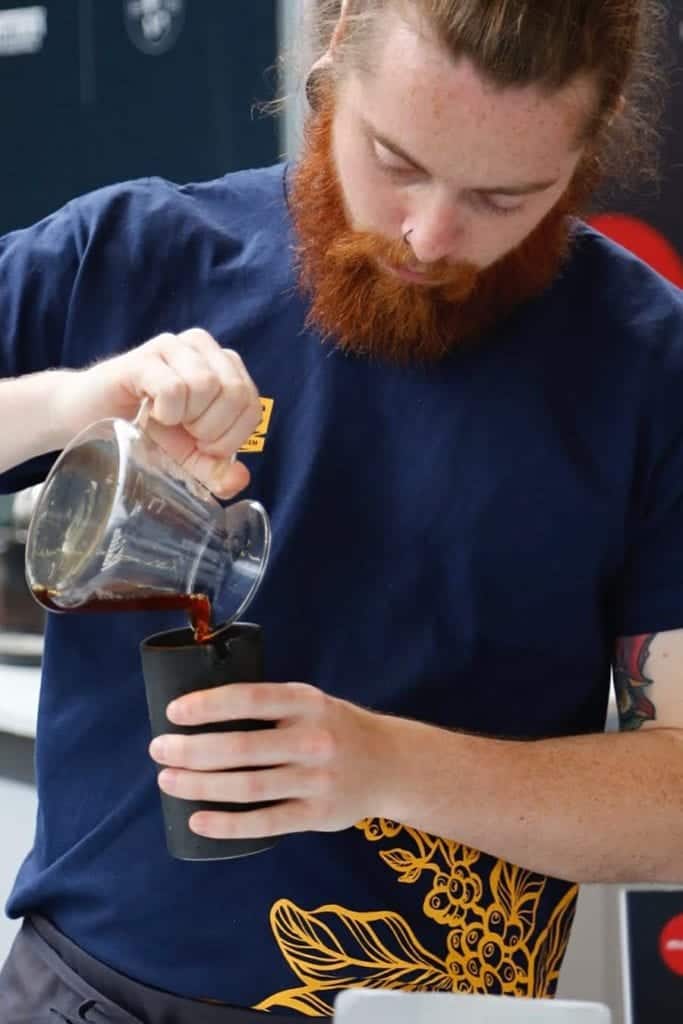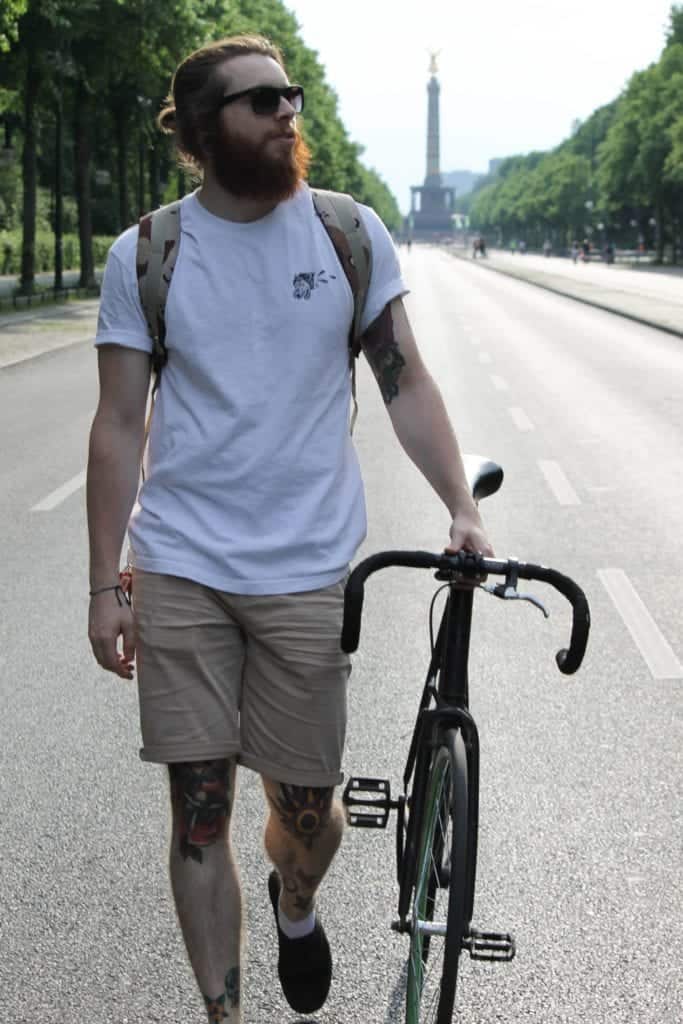 Quick Fire Question
Would you serve filter coffee with milk, if asked for it?
Yes, but definitely try it without the milk first.
Do you ever take sugar with your coffee?
No.
Espresso or Filter coffee?
Filter.
Do you aim for Sweetness, Acidity, or Body?
Acidity.
Milky or Black?
Black.
Slurp or Spit?
Slurp.
Sit in or Take Away?
Sit in.
Cake or Pastry with your coffee?
Pastry.
What is your wifi password in a cafe?
No password!