"Every cup of coffee has a story" says the artistic poster for the new coffee movie called Caffeinated. Directors Hanh Nhuyen and Vishal Solanki took over four years to carefully capture those stories in their 80 minutes-long documentary. Caffeinated draws from more than 160 interviews with coffee professionals from all over the world ranging from coffee farmers, roasters to machine manufacturers.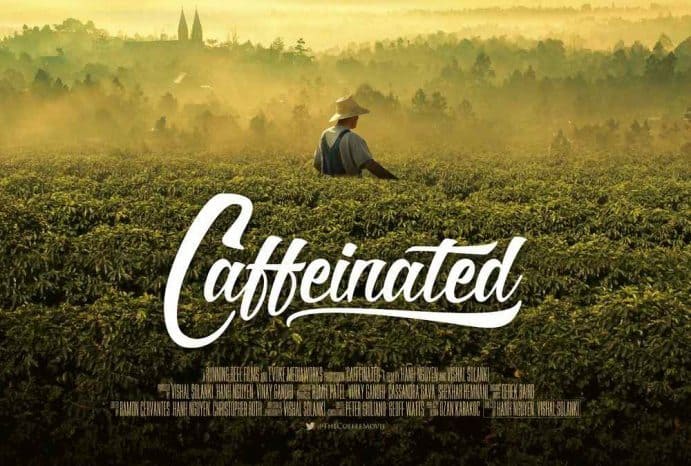 Caffeinated debuted at the Santa Barbara International Film Festival in January 2015, where it enjoyed the two sold-out screenings, and we are happy to announce, that the authors are bringing their movie to Europe as well in the coming months.
The European premier will take place on May 13 in Amsterdam, Netherlands, at lab111 theatres, in conjunction with the Amsterdam Coffee Festival, with additional four screenings in the following days. Later this year, Caffeinated will also be screening for two weeks in Berlin with its German premier on July 2. The movie will be shown at Kino Moviemento and at Kino Central cinema in Mitte.

We are thrilled to bring Caffeinated also to the Czech Republic and celebrate the Czech premier with European Coffee Trip's fans on July 4 in Brno. Please stay tuned as we will bring you more information about the event in the coming days. If you would like to organize a screening of Caffeinated in your city, contact the filmmakers at caffedup@gmail.com.
"Caffeinated tells the story of coffee through the perspectives of people who have dedicated their lives to it. At every step of the process, it's the hands that planted the seed, that roasted the beans, that crafted the drink that makes every cup of coffee a story worth telling."
FACEBOOK: https://www.facebook.com/Caffeinatedthemovie
TWITTER: https://twitter.com/thecoffeemovie
IMDB: https://www.imdb.com/title/tt2442488/