The second day of the preliminary rounds saw additional 28 competitors go through their routines at the World Barista Championship 2017 in Seoul, South Korea.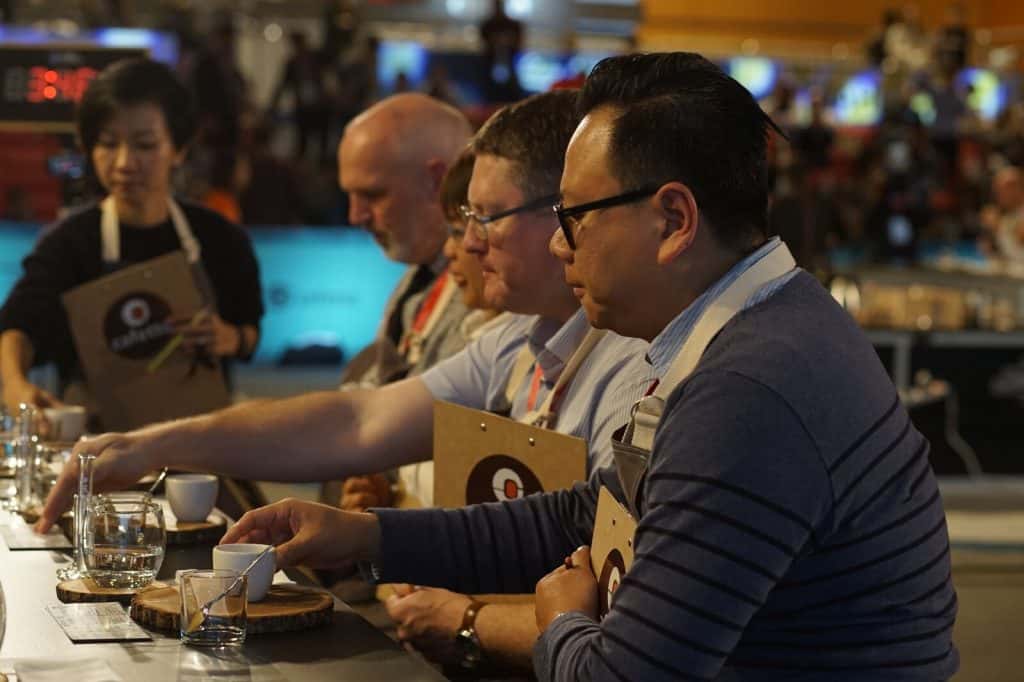 We followed the presentations of 14 European baristas live, thanks to our partners Victoria Arduino and Volcafe Select who support us in Seoul, and were able to see five of them go through to the semi-finals of the WBC 2017.
Check out the 14 European competitors of Day 2 and get excited about the competition tomorrow, November 12th!
Lavinia Toma – Romania
Lavinia was the first European competitor on the second day of WBC preliminaries. She has seen the World's competition stage before when she represented Romania in 2015. Since then, she worked hard on herself, also training with Vlad Buda and her whole team at Origo in Bucharest, Romania.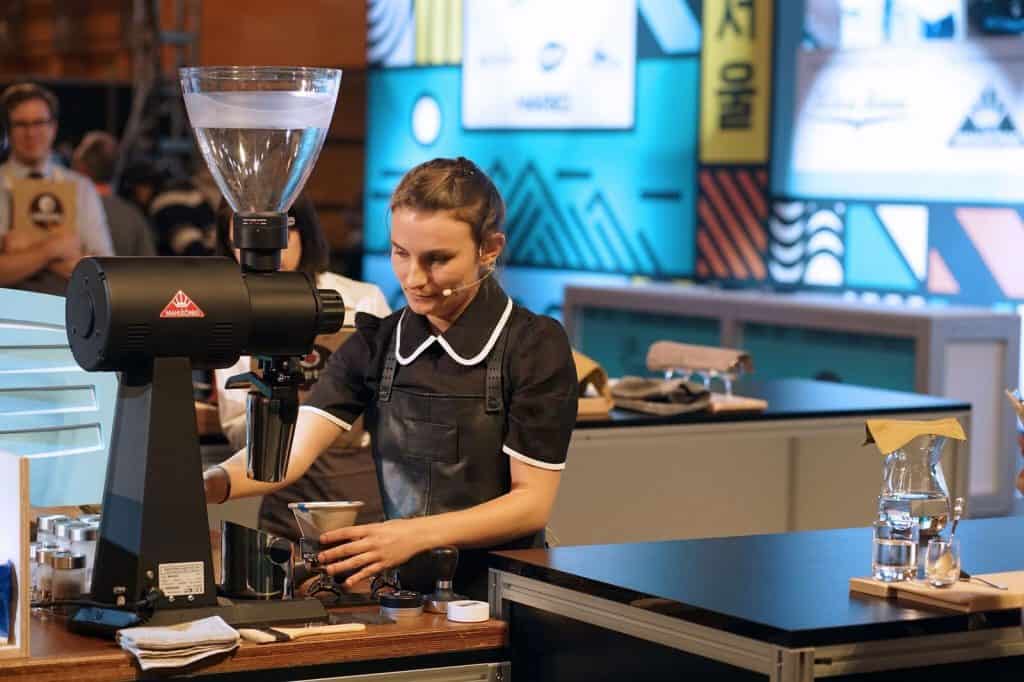 Niall Wynn – Ireland
The Irish national champion is not only representing his country but like many others also his own business back in Dublin, Proper Order Coffee Co. Niall has competed three times already, stepping up from the third to the first place with each competition. Today, he is an Urnex ambassador, a business owner and always a barista.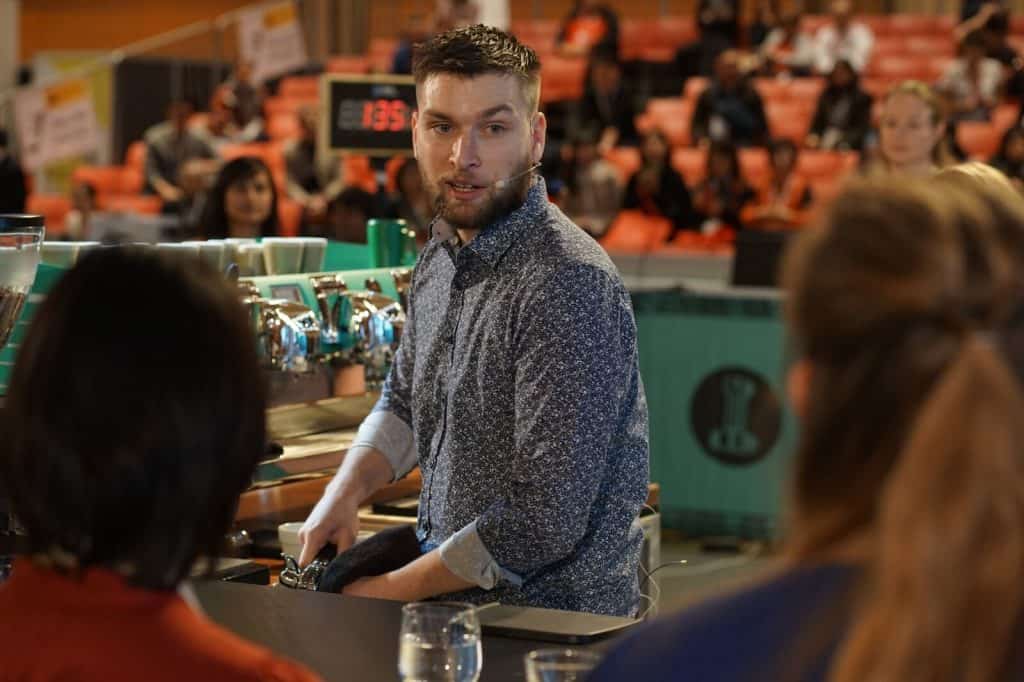 Steven Moloney – Sweden
The Barista champion of Sweden has got an extensive experience with competitions of diverse formats. He has represented Sweden on the World's stage already in 2016 in Dublin, while also organising a competition of a format that is diametrically different from the World Coffee Events' ones. The Barista League has seen two seasons already.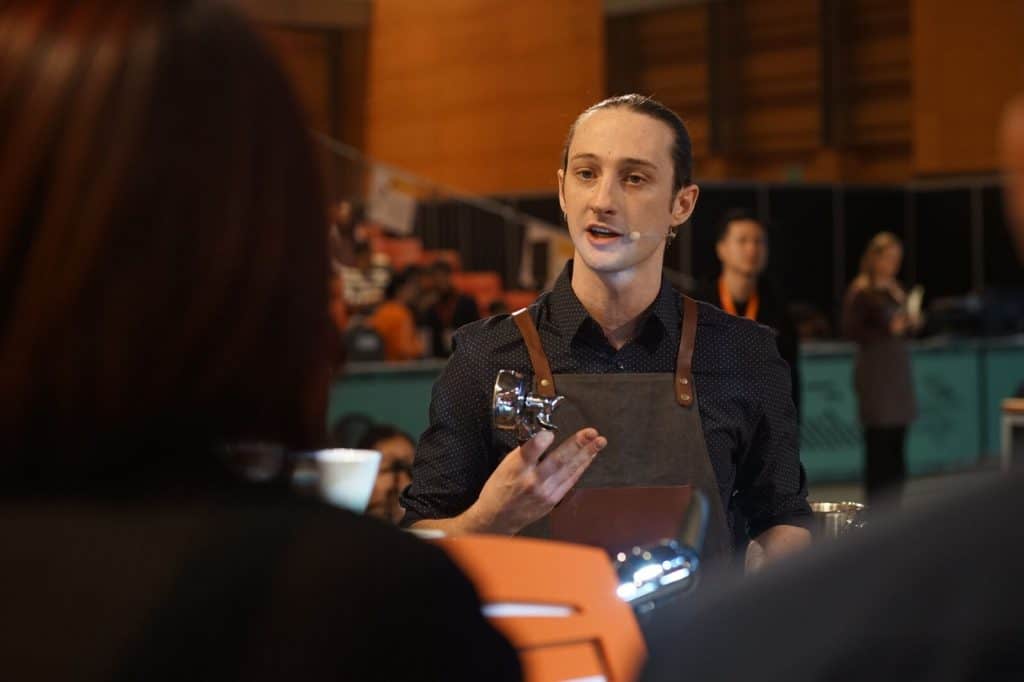 Atilla Ferenczi – Hungary
Atilla is the national champion of Hungary who enjoys continuous learning in life. Currently working at Goosebumps Coffee Lab, he has got experience in almost all competition categories: Latte Art, Cup Tasters, and Barista championships.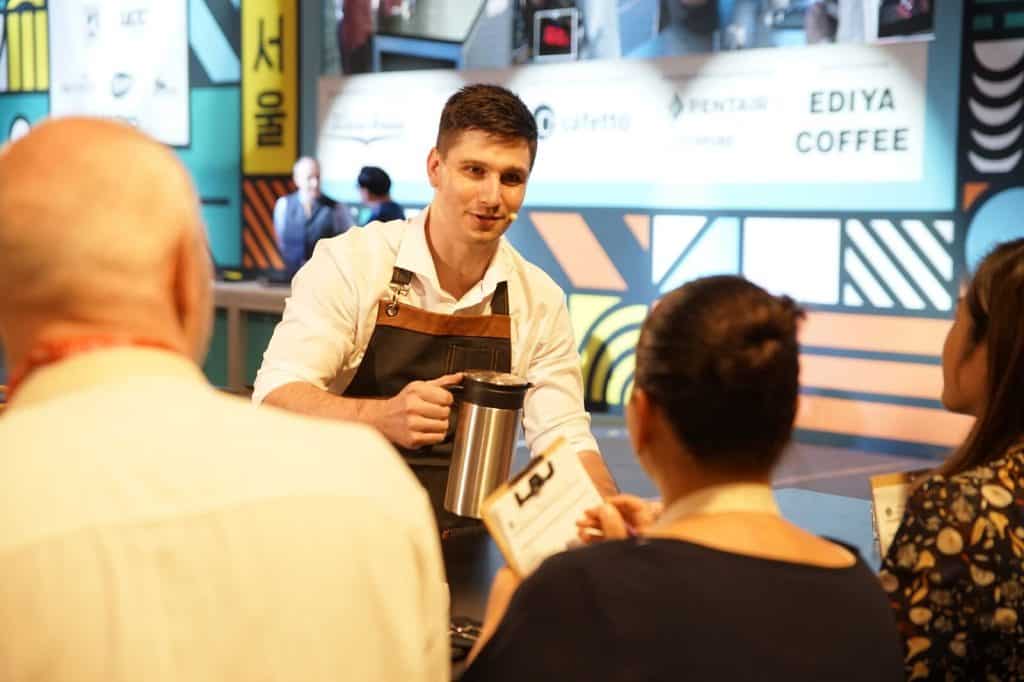 Marco de Sousa Rosa – France
The French Barista champion has progressed within the last years of competing from the 4th to the 1st place, but he has got many other talents and roles. As a head roaster at Cafés Lugat, he also covers the roles of a green bean buyer, he works on roasting profiles, develops barista accessories or helps farmers with new fermentation techniques. He didn't stop there and designed a new type of pour-over technique as well.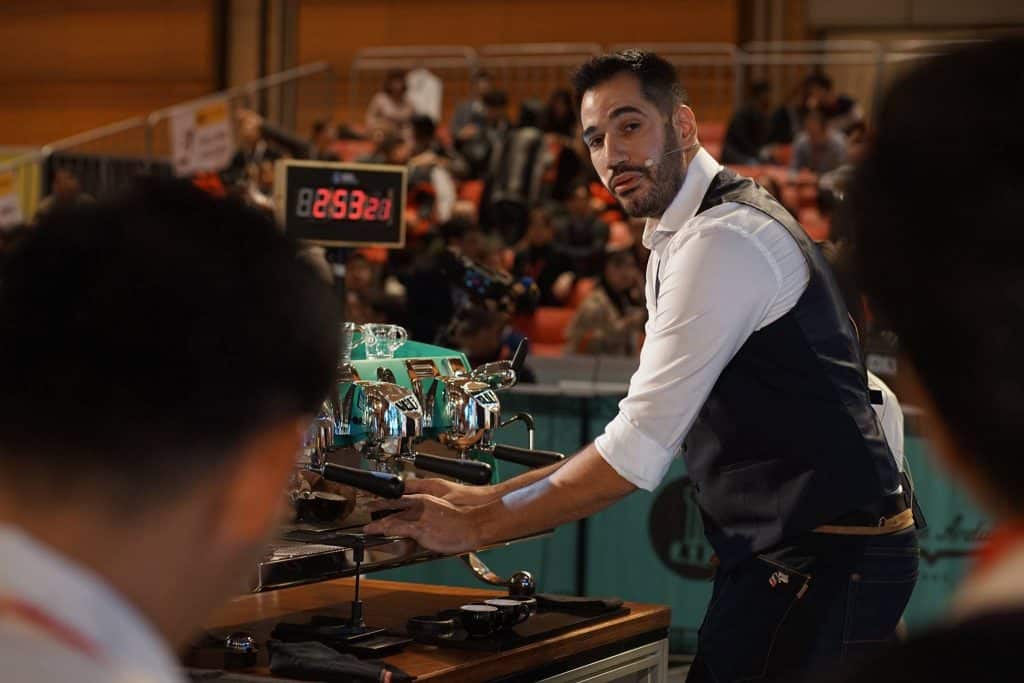 Sonja Zweidick – Denmark
Sonja is not only the Danish Barista champion 2017, as well as the Barista Champion of Austria 2015 & 2016, she has been a great ambassador for all women in coffee thanks to her hard work and passion for coffee, but mainly thanks to her project Barista Connect which connects women working in coffee at a yearly women-only event for sharing knowledge and experience. Besides for running the event and competing, she is also a freelance roaster, barista and consultant.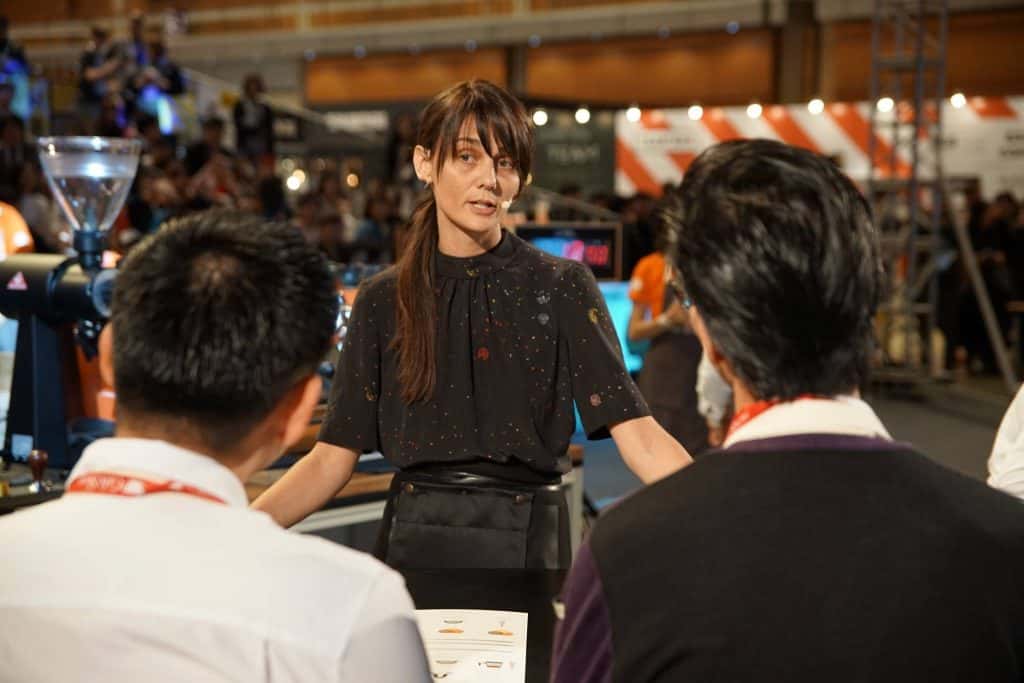 Martin Karabinos – Slovakia
The Barista champion of Slovakia brought a presentation from the city of Banska Bystrica, where he works as a barista at the cafe Leroy. He worked there already last year when he also represented Slovakia at the World stage in Dublin.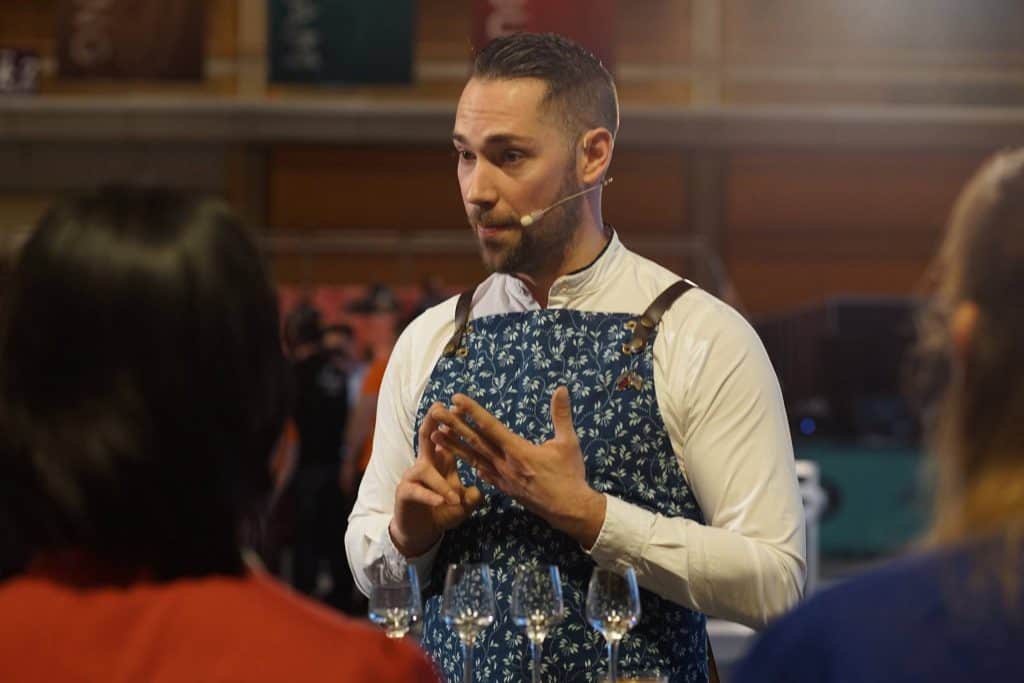 Sergei Stepanchuk – Russia
Although Sergei is mainly involved in roasting, competing in the barista category in the past three years has allowed him to understand his beans better. He also has got an extensive competition experience from his 14 years in coffee, competing in Cezve Ibrik, for example.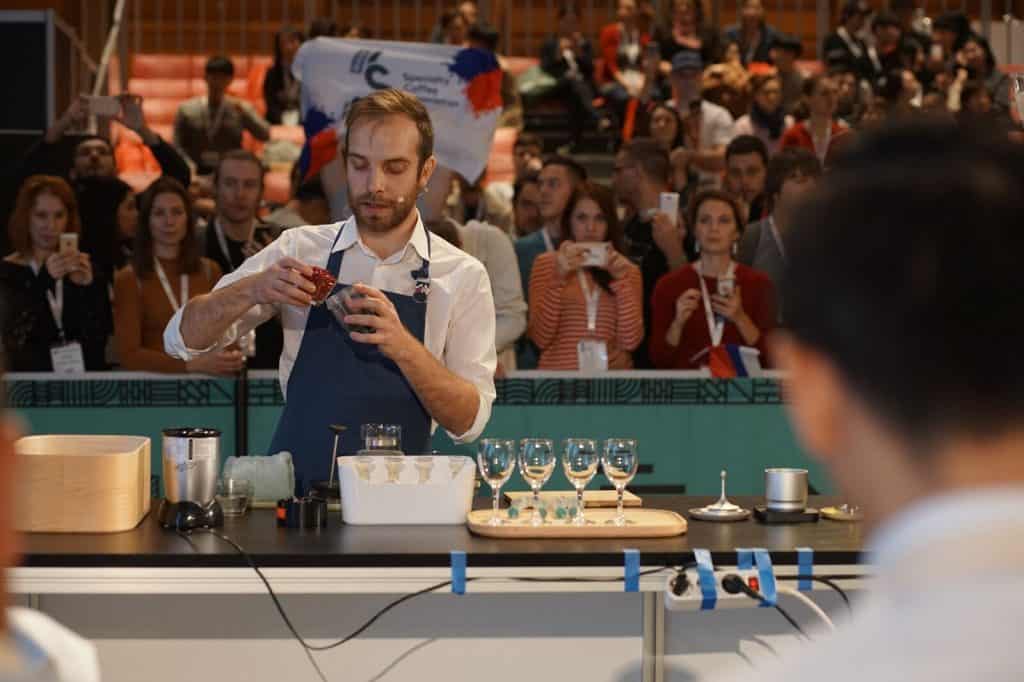 Rory Roseberg – Norway
The Barista champion of Norway has won the first place after two years of a runner-up placement within his 4 years of living in Norway. While working at Kaffa in Oslo, he also managed to start a cold brew company and plans on getting speciality coffee to a wider population with his product.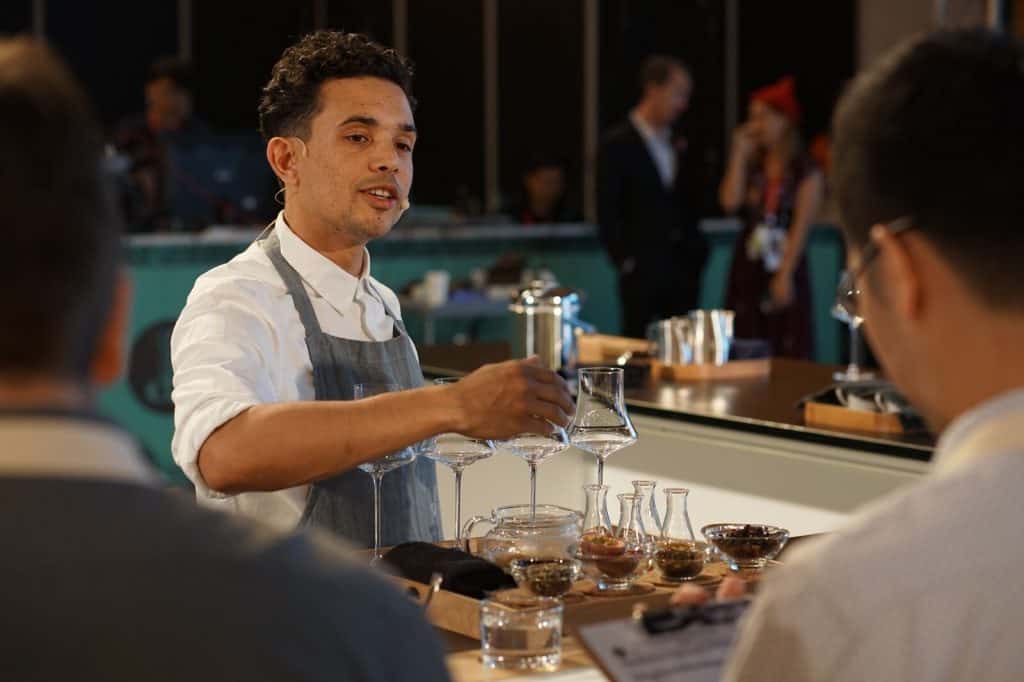 Francesco Masciullo – Italy
Francesco is an experienced barista that had worked with coffee for several years before moving to London to deepen his knowledge about it. Today, he lives back in Italy, where he works at Ditta Artigianale, a speciality roastery in Florence. Francesco stepped into the world of competition via Latte Art discipline, but the last three years were dedicated to Barista category. Besides for Francesco Sanapo who runs Ditta Artigianale, Francesco was coached also by Hidenori Izaki, the World Barista Champion 2014.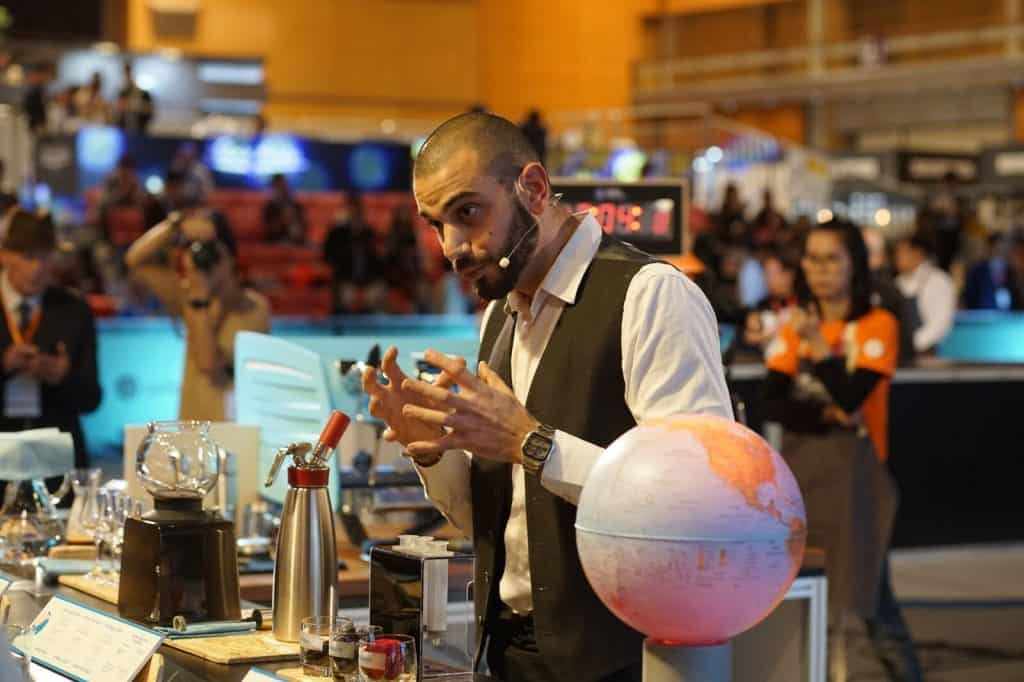 André Eiermann – Switzerland
The Swiss Barista champion's journey in coffee is sort of backwards. His beginnings of working in coffee saw him as a coffee trader, also living in Kenya and Tanzania, without ever having worked an hour behind the bar. He did cup hundreds and hundreds of coffees though and fell in love with the entire coffee chain. A Marketing Director at UCC Coffee Switzerland today, André has launched their speciality coffee deparment and built a coffee lab of which he is the Head Barista. He is a certified Q grader and a judge of Cup of Excellence competitions. Today, he is also working on a book about his extensive experience in the wide coffee world.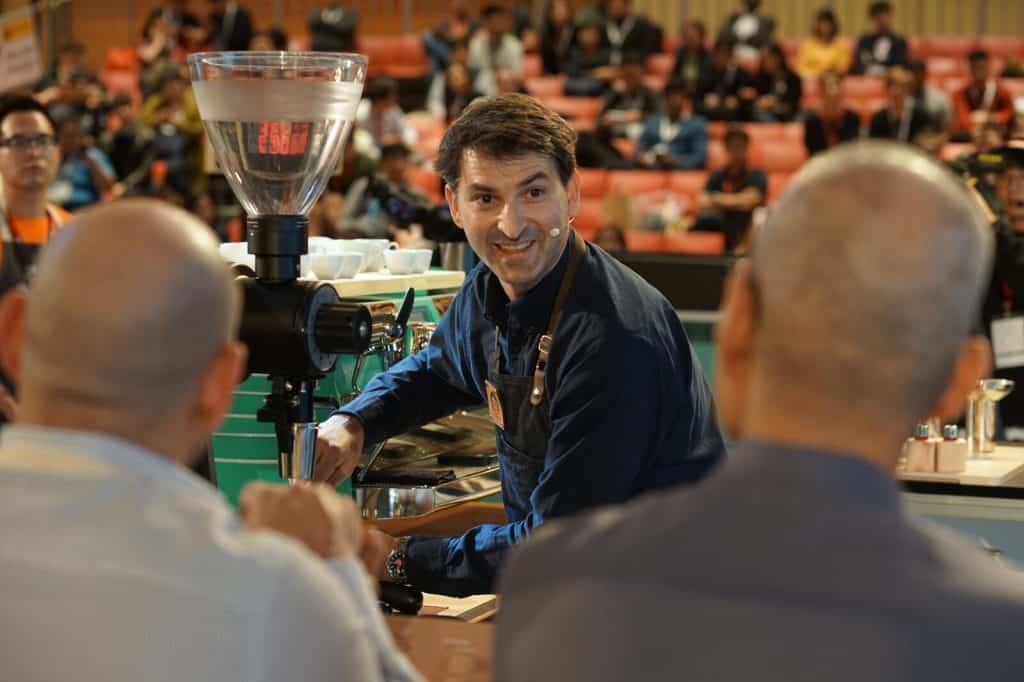 David Coelho – Portugal
The Head Barista and Roaster at 7g Roaster in Portugal won the barista title three times already: in 2014, 2016, 2017, meaning this is his third time on the World's stage after Rimini and Dublin. This year, he brought his own coffee and his company to represent in Seoul.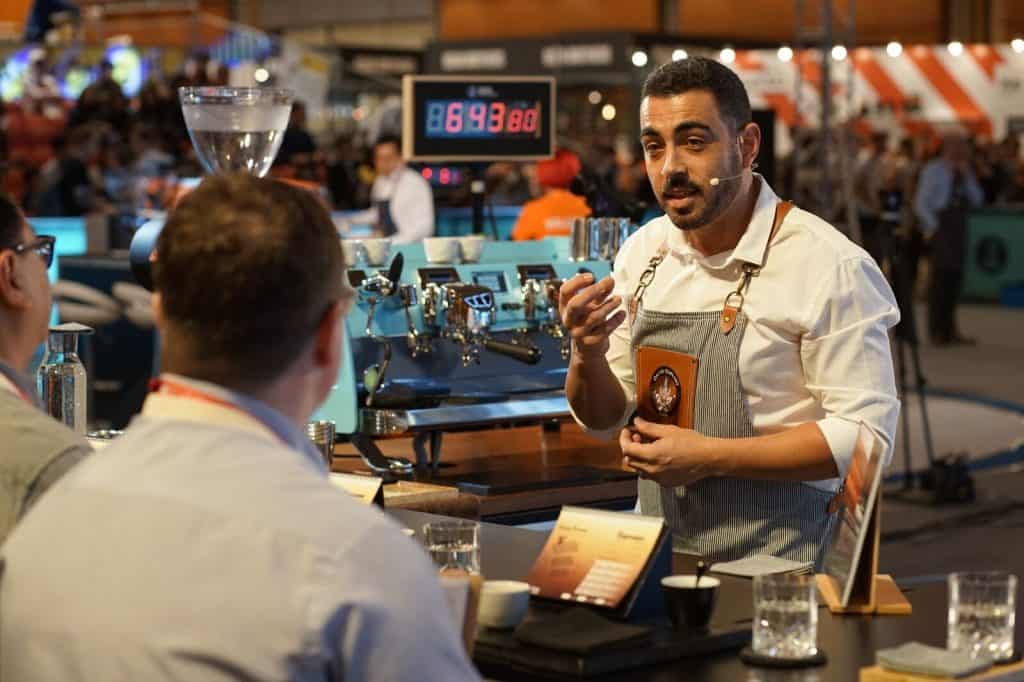 Renat Mamatkazin – Ukraine
The owner of Kiev's Lion Cafe is rather new to the coffee world. He has only worked with coffee for three years and this was his first time at the World Barista Championship stage. That is a decent effort for someone who has worked so shortly in the industry.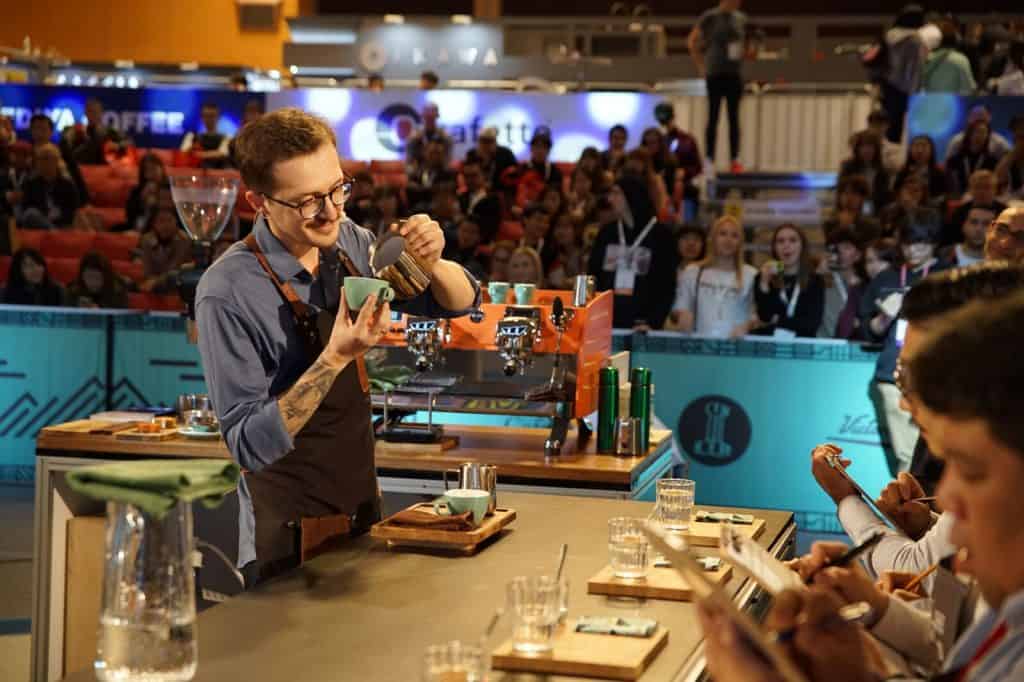 Merijn Gijsbers – the Netherlands
The representative of the Netherlands is a barista with a professional hospitality education and background. His ten years of experience as a barista trainer keep him in touch with the consumer's understanding of coffee. He is a certified SCAE trainer.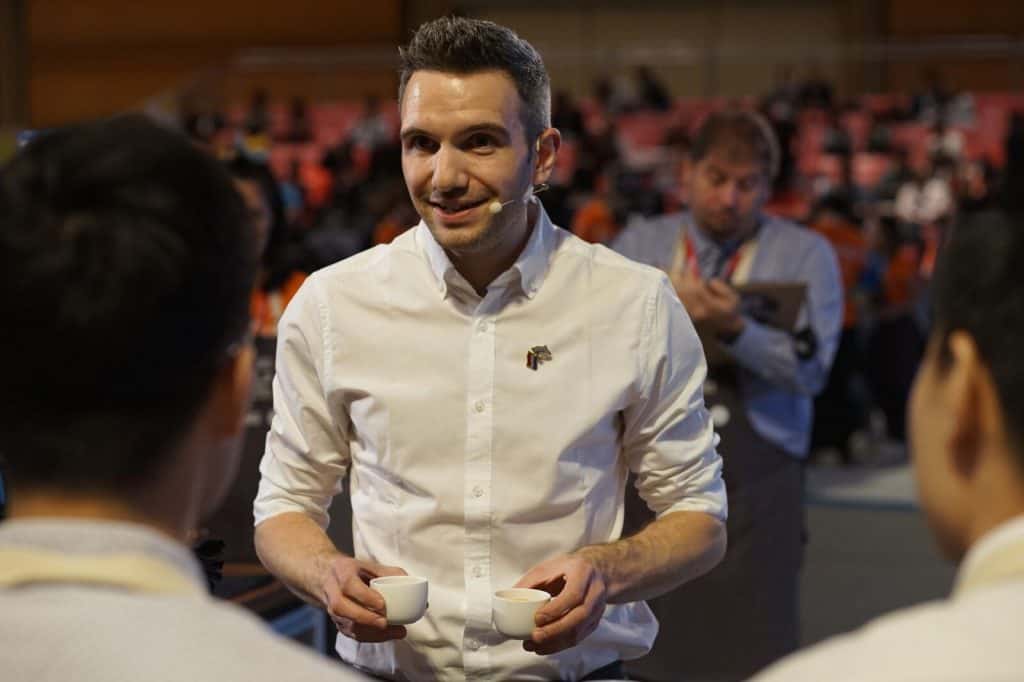 Out of those competitors, we are excited to see the champions of Romania, Switzerland, and Italy on stage tomorrow, Saturday, November 12th. Good luck!