The women representation of diverse roles in speciality coffee industry has been a topic largely discussed across many platforms, from magazines and online magazines, to live talks and seminars at coffee events. The way women coffee producers to roasters and baristas as well as women engaged in coffee competitions are perceived and accepted are far from equal to the same roles filled by men. Luckily, thanks to events such as Barista Connect, women working in coffee are being more and more empowered to stand up for their skills, values and roles.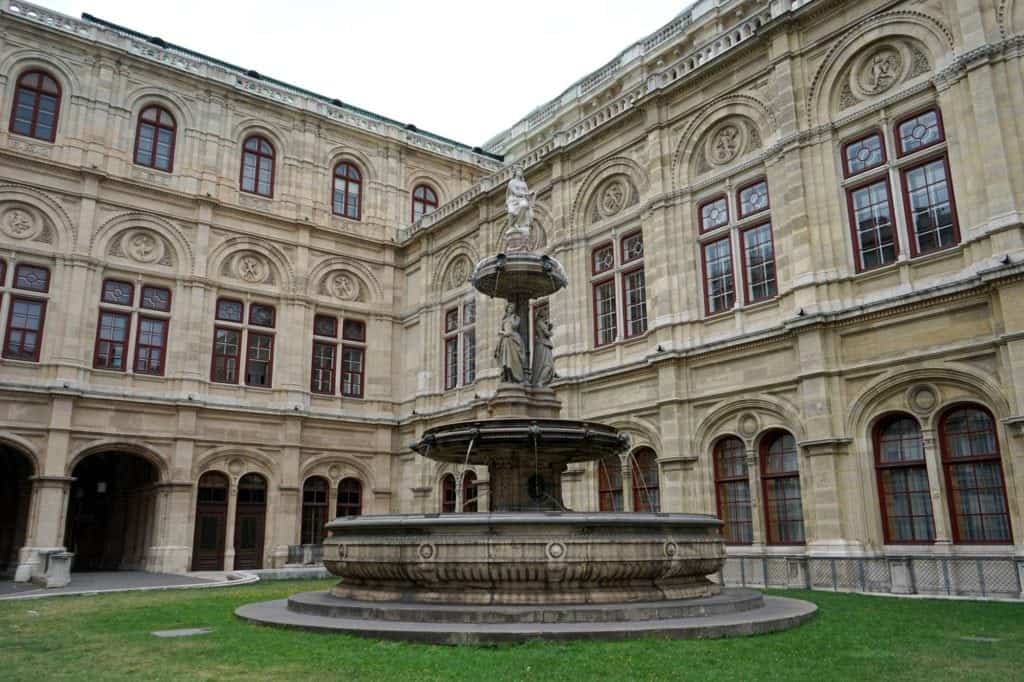 Barista Connect is an event which brings women working in coffee together and gives them space and a platform to discuss and share ideas with other—women—participants.
Barista Connect in its third destination
Barista Connect has been organised since 2015 by Sonja Zweidick, originally from Austria, who was the country's first female Barista Champion (2014 & 2015) while working as a barista and roaster at La Cabra in Aarhus, Denmark. When she noticed the lack of women competitors that were present in the diverse competition categories, she decided to bring her female colleagues together for the first Barista Connect event, to support the women who are impacting the coffee industry. From Aarhus, the event moved to London the next year and finally also came to Vienna, the capital of Zweidick's home country.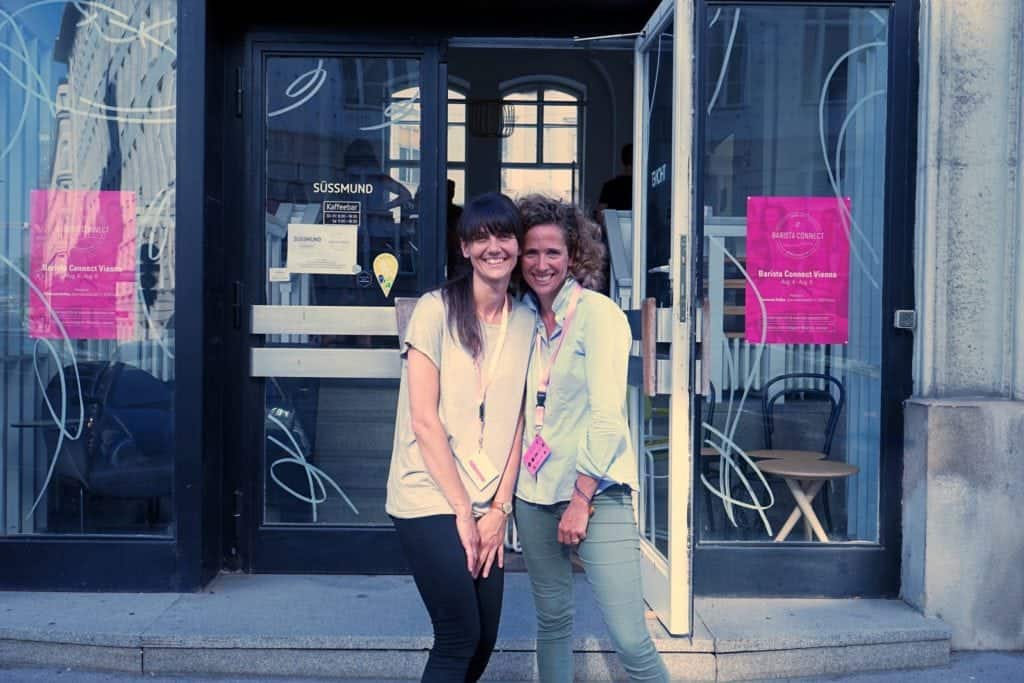 In Vienna, 4th–6th August 2017, about 40 women baristas, cafe owners, green bean buyers, trainers and producers gathered to attend diverse presentations of female, as well as male presenters. Those opened friendly conversations, inspiring the attendees to trust in themselves, be bold and believe in their skills.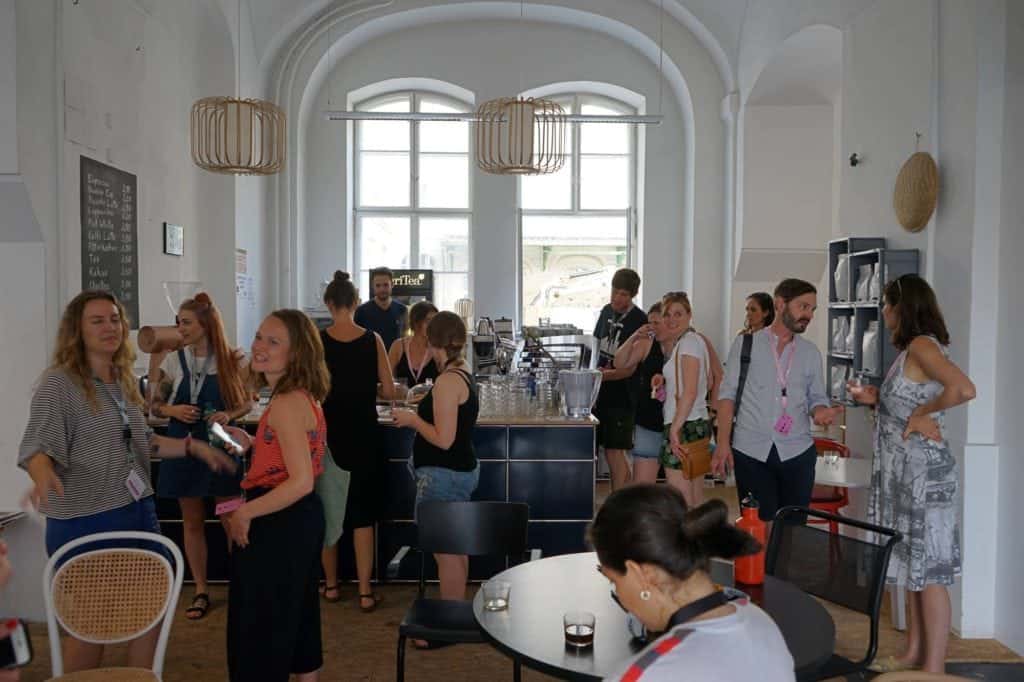 The event was held at Süssmund Kaffee" target="_blank">Süssmund Kaffee, a great space with a presentation room and an inner yard seating area. The attendees could not wish for more, being supplied by tasty Bunn filter coffees and delicious treats from the cafe team as well as the organisers. The room was filled with a friendly chatter and felt more like a group of friends catching up, rather than a group of strangers attending an event.
Why are only female attendees allowed to attend?
Admittedly, learning about the no-male policy was a bit of a surprise for us. Thinking this was maybe excluding the male barista population that would be eager to contribute, and perhaps supporting in some cases their opinion that it is a women club gathering. Yet, attending the event, we understood the point.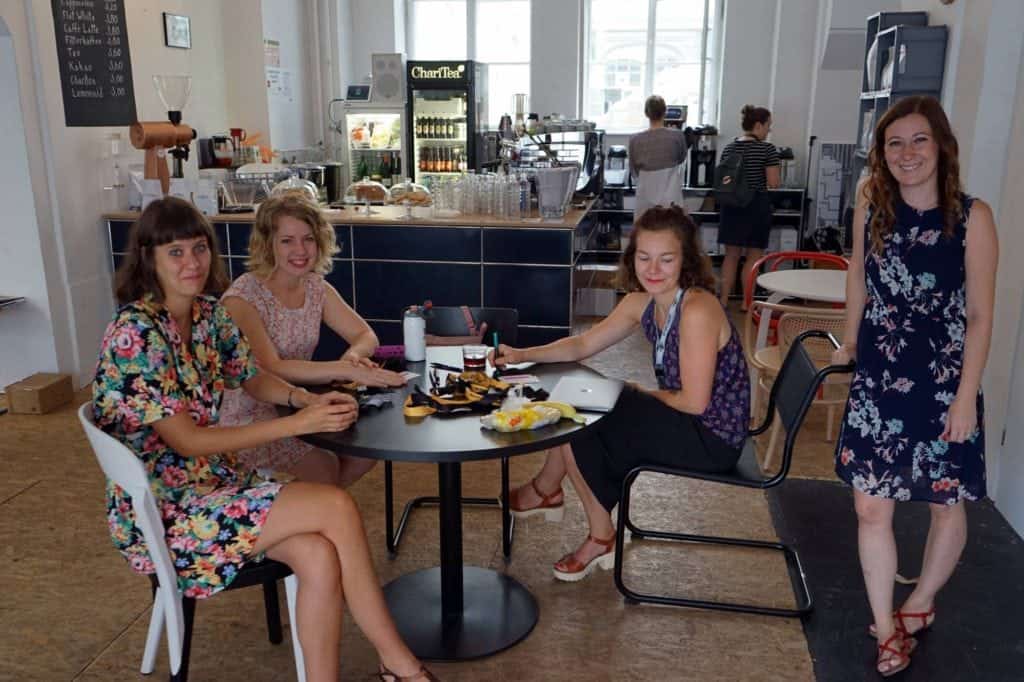 There were wonderful women from around the globe: a coffee producer from Nicaragua, a Hawaiian coffee farmer with her daughter who grew up in the coffee fields, sales representative of a green-bean buyer, a coffee trainer, a WCE judge, as well as many others who run cafes and manage businesses around Europe and beyond. With this strong group of women who all have an incredible set of skills and experiences in coffee, Sonja Zweidick was the leading figure of them all. Humble and quiet, but reaching for the gold, always.
And it was among those women that we realised: "This event would not be the same with the presence of men." Why? The women at Barista Connect had a wonderful way of communicating and sharing their ideas. There was no such thing as arguing or doubting other people's opinions, there were no 'stupid questions' asked—there are no stupid questions—and no eyebrows raised. We shared our views of the speciality coffee industry and our opinions of it and then we talked—by raising our hand, not jumping into each other's speech. We learned from one another.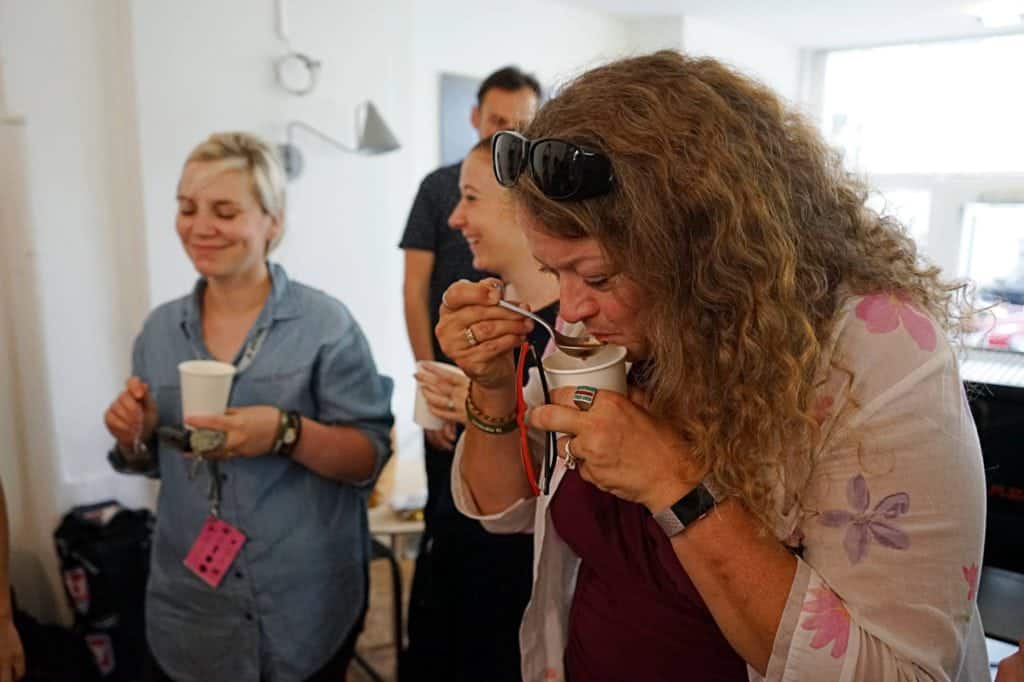 The event was a respectful and fun cooperation between women of diverse knowledge and experience. It was not a competition, it was more of an educational and really honest way of sharing what all of us consider a massive part of our lives. Would it feel different with a large male presence at the event? Possibly!
Seven women speakers came to Vienna
And who presented during the three days then? We had some wonderful talks from seven women and three male presenters. In regards to a full audience of women coffee professionals, we had to take our hats off to those three speakers who did a great job, also talking about women present in their respective industries of wine and chocolate.
The highlights must have been Nora Smahelova's (Chapter One) talk on opening her cafe and how she never actually wanted to work in coffee. This was a very genuine and funny way of showing us the many diverse paths that can lead us to do what we love and the importance of being honest with ourselves. It resonated with many of us and it was a great example of the fact that baristas are also just humans.
Petra Strelecka (Industra Coffee) is another example of a humble coffee champion who is always striving to become better. A three-time Czech Brewers Cup Champion, her path did not start anywhere else than in Prufrock's kitchen. She encouraged the attendees to think big and not to be afraid of failure. She was witty and funny and inspired us to—if we really wanted to learn—to just do it: "Go after the good jobs, show your will and be passionate," were only some of her pointers.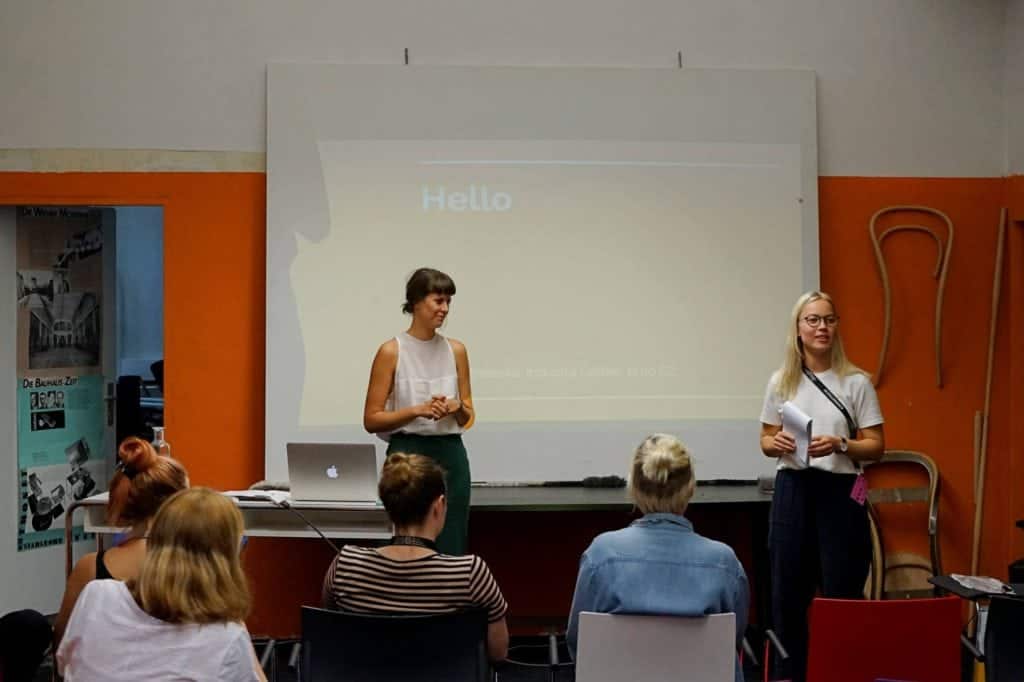 A very inspiring talk was delivered also by the first speaker, Christina Meinl, 2nd Vice President of the SCA and Head of Innovations and Digital Marketing at Julius Meinl Coffee. We were shown an elaborate presentation focusing on trends in coffee, and furthermore on how we, as consumers, are the biggest drivers of innovations, by creating demand that will create the offer. The coffee industry is developed differently in various areas around the world. There, diverse demands for innovations will arise, too, based on the level of development of their respective scenes.
There were more inspiring talks by women speakers: Erna Tosberg, Petra Davies Vesela, Simone König and Johanna Wechselberger (present via a video format), as well as cuppings and chocolate and wine tastings by the male speakers. We learned about pressure profiling and water-flow profiling on different coffee machines, and we understood one way of brewing cold brew as well, all during the second-day lectures.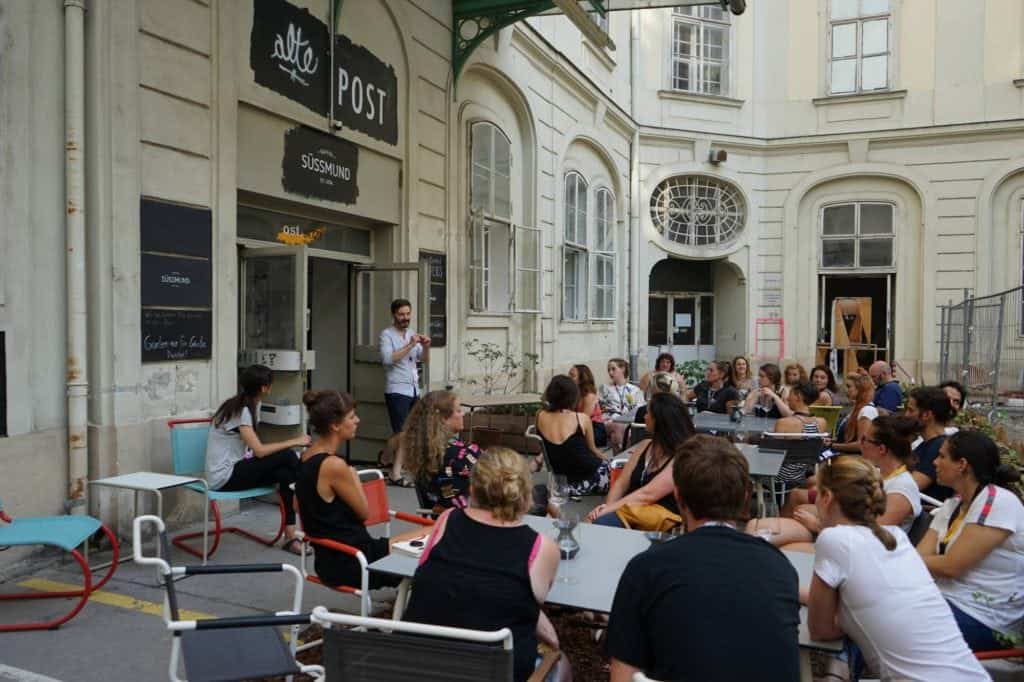 The biggest advantage of the event was indeed its compactness. Although there were diverse coffee people from around the world, the number of participants and the size of the venue where we gathered over the three days allowed everyone to meet and bond. By the end of the event, we really felt like knowing each other a bit more. Ladies mingled and networked and left inspired and with the feeling that their opinion and experience matter more than they may think.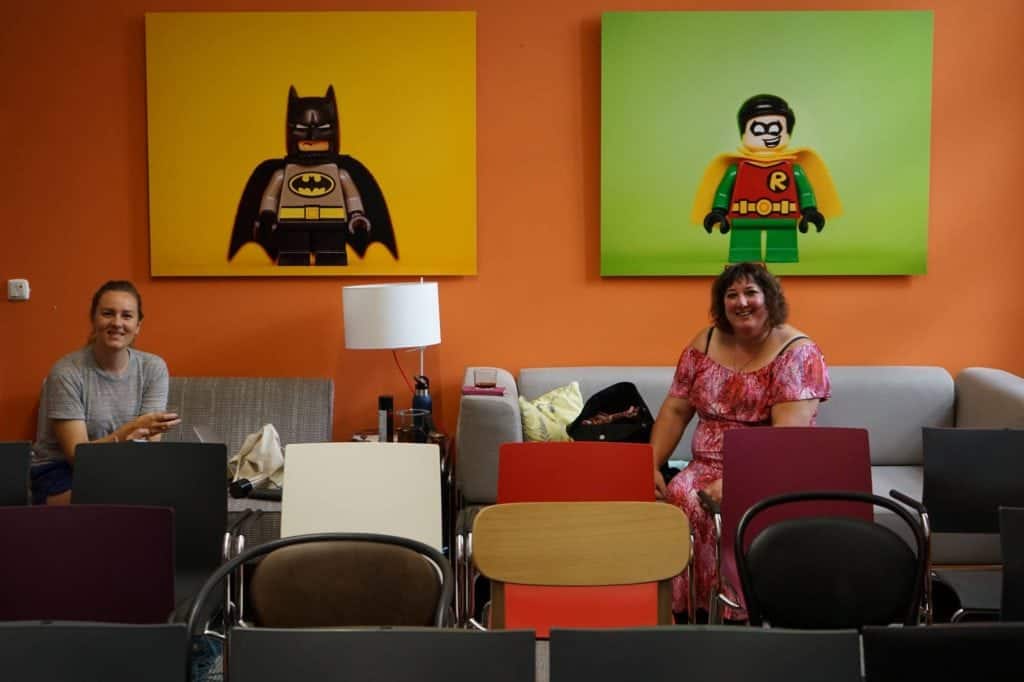 The next year's event will certainly gain even more attention as the roles of women in coffee will hopefully gain more value in the general public's eyes, too. We invite you to take part and support the hard-working women in your companies and beyond.