The second day of the World Barista Championship 2017 is over in Seoul, South Korea. 28 competitors from the preliminary rounds, who competed today, finished their presentations for the day and the scores were counted. All scores from Day 1 and Day 2 were put together and compared and the semifinalists were announced at 5:30 PM Seoul time.
Now, we know the current scores of the competitors who are going to the semifinals, happening tomorrow, Saturday, November 11. There are going to be 15 competitors and 1 wildcard competitor–the highest scoring member of the winning team, Team Tamper. Thanks to our partners Victoria Arduino and Volcafe Select, we were there on the dot for the announcements!
Current round one rankings of the semifinalists
There are five great competitors from Europe, who did a great job representing their respective countries and their coffees on the World's stage. Let's see the semi-finalits and fingers crossed for tomorrow's battles!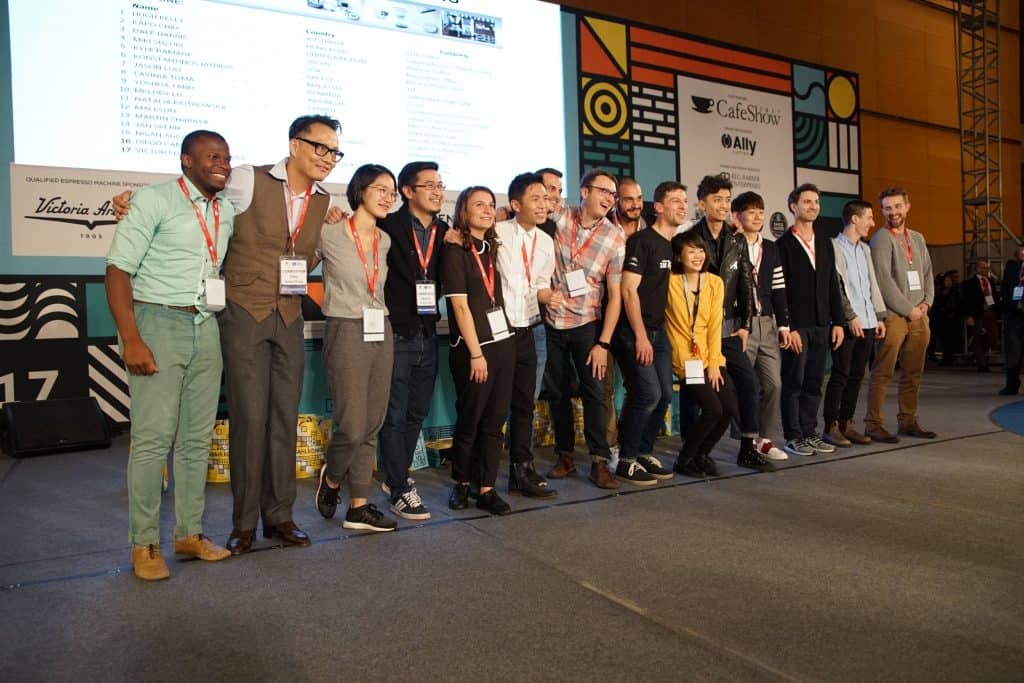 1 – Hugh Kelly – Australia
2 – André Eiermann – Switzerland
3 – Ben Put – Canada
4 – Jun-Bae Bang – South Korea
5 – Kapo Chiu – Hong Kong
6 – Dale Harris – the United Kingdom
7 – Miki Suzuki – Japan
8 – Francesco Masciullo – Italy
9 – Kyle Ramage – USA
10 – Konstantinos Iatridis – Greece
11 – Jason Loo – Malaysia
12 – Lavinia Toma – Romania
13 – Yoshua Tanu – Indonesia
14 – Melody Lu – Taiwan
15 – Jeremy Zhang – China
16 – Martin Shabaya – Kenya