Champions' Hub is a brand new educational event created by Victoria Arduino. The espresso machine and coffee grinder manufacturer has been involved with the World Coffee Events as a sponsor of the World Barista Championship for many years. Knowing what the challenges of the preparations for the championships are, Victoria Arduino decided to bring an event that will make the competition training more accessible to all baristas.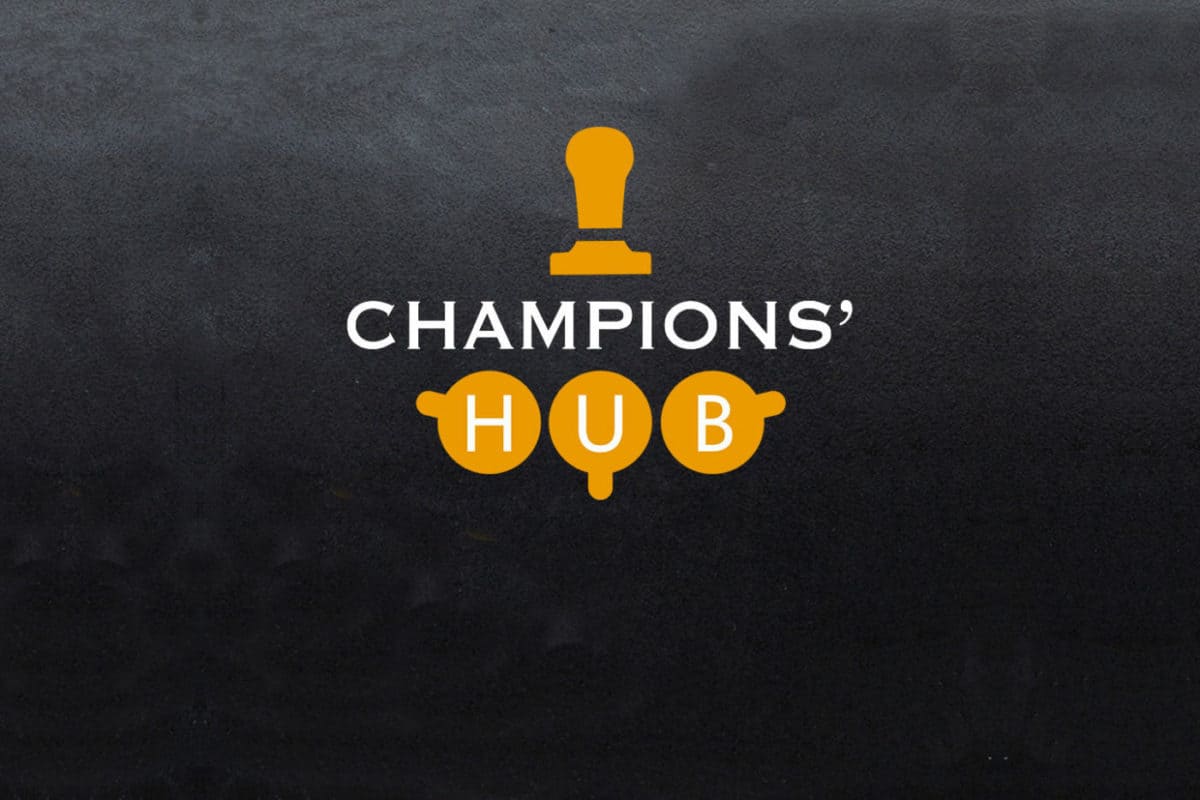 "[Champions' Hub] is a two days full immersion training for World Barista Championship participants to support them to prepare better for their competition. They can learn, practice and exploit the Scientific Lab of the Hub Coffee Science," told us Maurizio Giuli, Head of Marketing at Simonelli Group, about the event.
The first edition of Champions' Hub will be held in Italy on May 8-9, 2018 at Simonelli Group factory in Belforte del Chienti.
A jam-packed program of Champions' Hub
Imagine an event where top baristas from all around the world come to one place to prepare and discuss together with the espresso machine manufacturer, coffee scientists, former World Barista Champions and competition judges. On top of that, the event is free to attend for all national champions!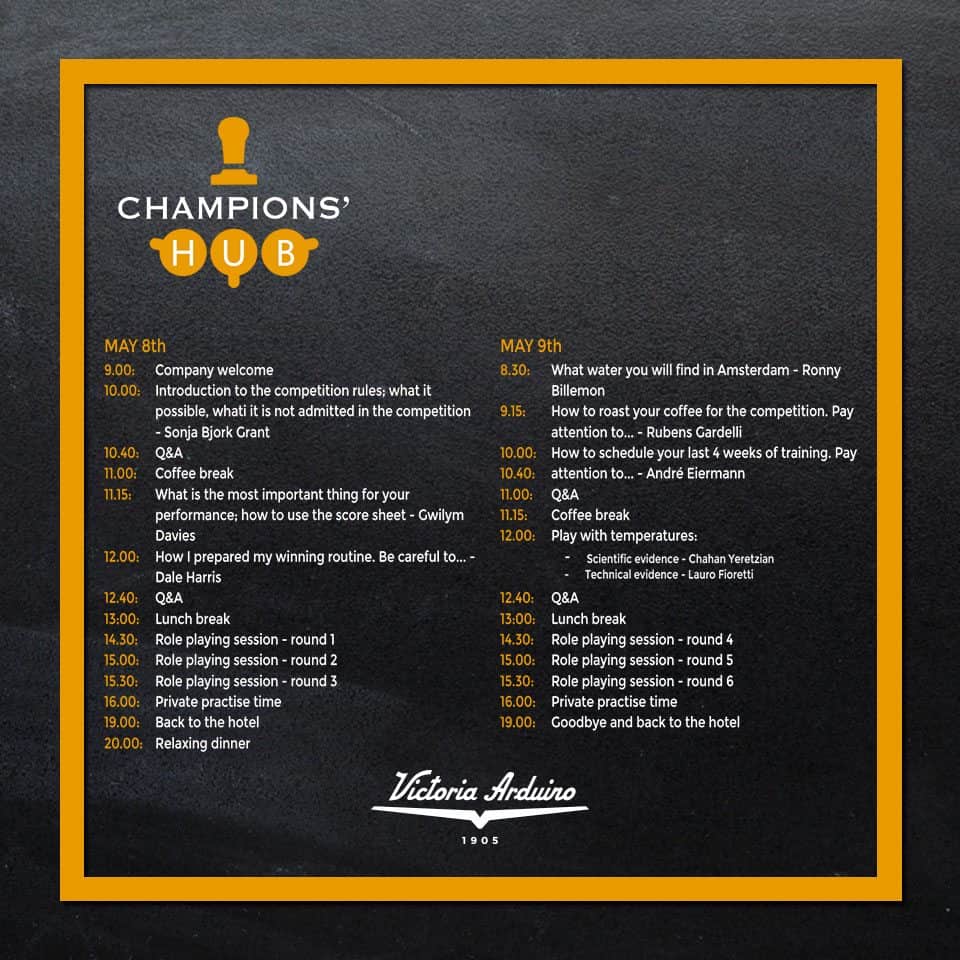 Champions' Hub mixes both theoretical and practical aspects of training. The champions will learn what is the most important thing for their performance and how to use the score sheet, a topic presented by Gwilym Davies, the 2009 World Barista Champion, or how to schedule your last 4 weeks of training taught by André Eiermann, the 2018 Swiss Barista Champion and the first person who roasted coffee on stage.
These theoretical sessions are mixed with role play sessions and closed practice times where one can focus on their routine while receiving a valuable feedback from the attending experts. For example, Prof. Chahan Yeretzian and Lauro Fioretti can explain, both scientifically and technically, how the temperature of water influences the taste of the coffee.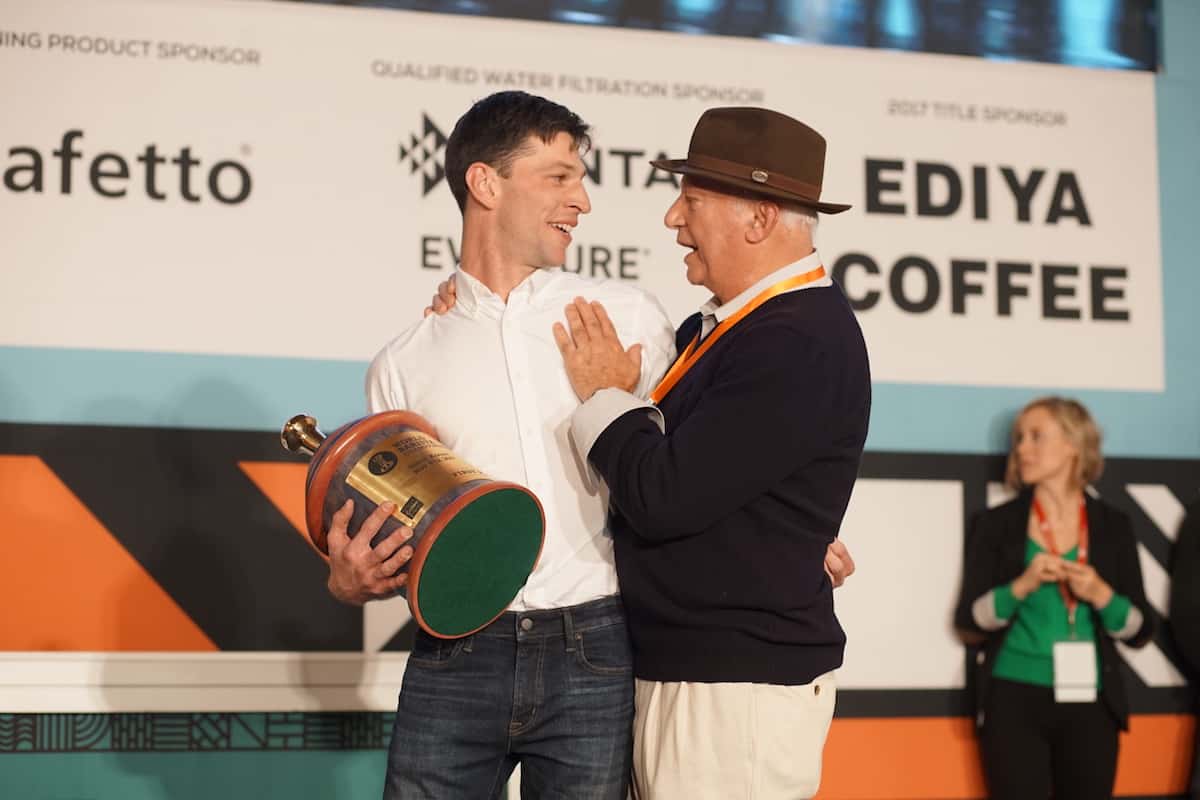 Participants will also have a chance to talk to the 2017 World Barista Champion Dale Harris and the 2017 World Coffee Roasting Champion Rubens Gardelli. Check the full program for all the details.
But I can't attend Champions' Hub this year!
As it happens, not all baristas can come to Italy this May. Fortunately, as we learned from the Simonelli Group, the program of Champions' Hub will extend to multiple events at multiple locations around the world in the next years. Also, the content will be made available to all who are unable to attend.
In the time when the World Barista Championships are becoming more professional, the demand for resources from its participants is rising. We believe that initiatives like Champion's Hub reduce the gap between economically strong countries and their representatives and the less-wealthy ones, allowing all the competitors to meet their maximum potential by using a top-notch equipment and learning materials from the industry experts that Simonelli Group and Victoria Arduino are.